The Zoo Gallery Auctions Roxie Wilson Original to Support Australian Wildlife
---
March 4, 2020
Hundreds of raging fires have been burning for months in various regions of Australia. Over 18.6 million hectares nationally—20 percent of Australian woodlands—have been lost. It is impossible to know exactly how many innocent animals have perished. Still, it's been estimated that over a billion animals in Australia have been affected by wildfires since September of 2019. WIRES (Wildlife Information, Rescue, and Education Service Inc.) is the largest wildlife rescue organization in Australia and has been rescuing and protecting wildlife for more than thirty years. Northwest Florida retailer The Zoo Gallery is committed to supporting Australian wildlife through WIRES by donating all the proceeds from the auction of an original painting by The Zoo Gallery owner, animal lover, and artist Roxie Wilson.
Roxie created Koala, a 24-by-36-inch mixed media on wood panel art piece, to help the relief and recovery efforts of WIRES. With the help of our generous community, we can do our part in lending a helping hand to this devastating incident. One hundred percent of the proceeds will go to the wildlife organization. The money will aid them in rescuing and caring for the innocent surviving animals that have been affected by the wildfires.
The Zoo Gallery is auctioning Koala to the highest bidder, with the bid starting at $750. Interested parties can bid via The Zoo Gallery's Instagram @thezoogallery or by emailing info@thezoogallery.com! The auction ends Wednesday, March 11, 2020.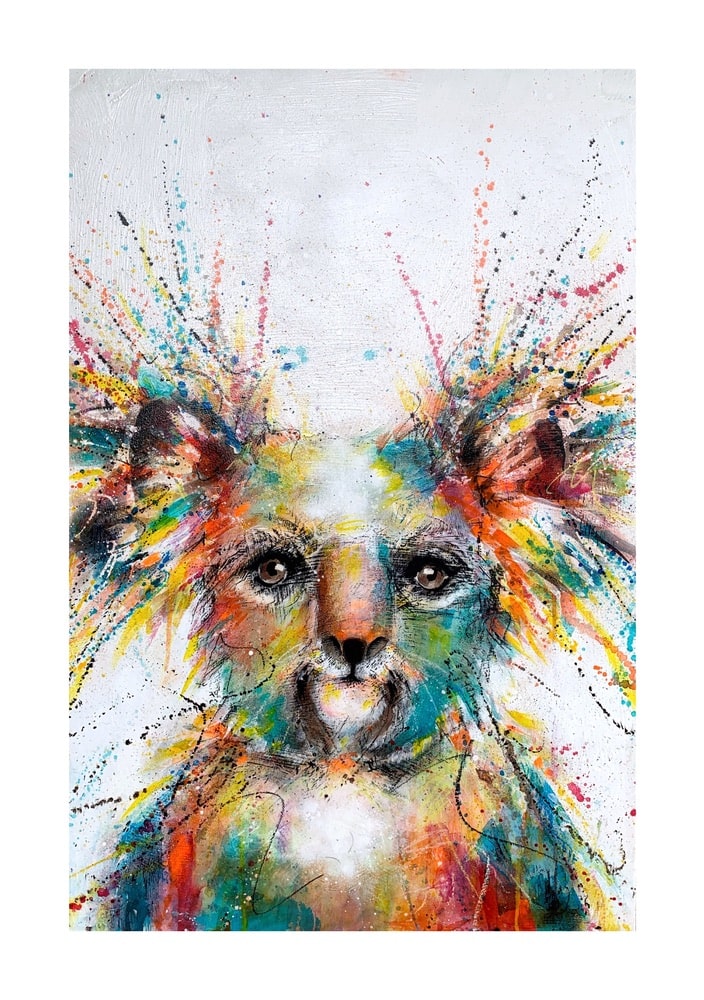 With over 3,000 volunteers, WIRES has been able to have its rescue office open and operating 365 days a year. Wildlife rescue and rehabilitation are WIRES' top priorities. From November 2019 to February 2020, WIRES volunteers have accepted over 12,900 volunteers to assist sick, hurt, and orphaned animals.
As our home community of Northwest Florida has seen its fair share of hurricane damage, we know how awful it is to have everything stripped from you, as the brush fires have done to many Australian animals (and people) recently. These poor animals are feeling this everlasting pain of losing their habitats. If we follow The Zoo Gallery's example to do our part, we can aid WIRES with the protection, rescue, and care for further native animals, providing wildlife information and education to the community, and training more volunteers.

Australia is only at the beginning of its summer months, and with the extreme heat and dry conditions, wildfires like this will tend to get worse and spread. This is why it is paramount to donate and do what you can to aid the beautiful, biodiverse continent of Australia. Additional firefighters from the US, Canada, and New Zealand, as well as federal government military assist, have been brought in to help this suffering continent.
Visit WIRES.org.au to learn more, and head to @thezoogallery on Instagram to place your bid on this beautiful original piece of artwork for a great cause!
---