Get Down. Get Funky. Get Loose.
---
October 12, 2016
VIE's South Walton Fashion Week 2016 Kickoff Party, The Get Down!
VIE Magazine and the Cultural Arts Alliance of Walton County brought the heat to Santa Rosa Beach, Florida, with a funkalicious dance party, The Get Down, to officially kick off South Walton Fashion Week (SWFW) last Wednesday, October 5. Not your ordinary party, the disco-themed soiree was inspired by the Netflix original series of the same name and the ideas of VIE's founder and editor-in-chief, Lisa Burwell.The very fashionable event featured many highlights, including Ophelia Swimwear models in roller skates, break dancing by Smoove Entertainment, music by DJ Rate, our classic VIEtini cocktails, and an appearance from artist and SWFW designer competition judge Ashley Longshore!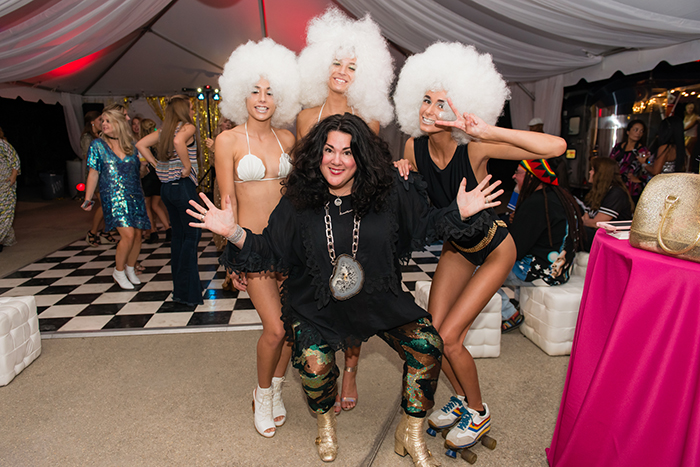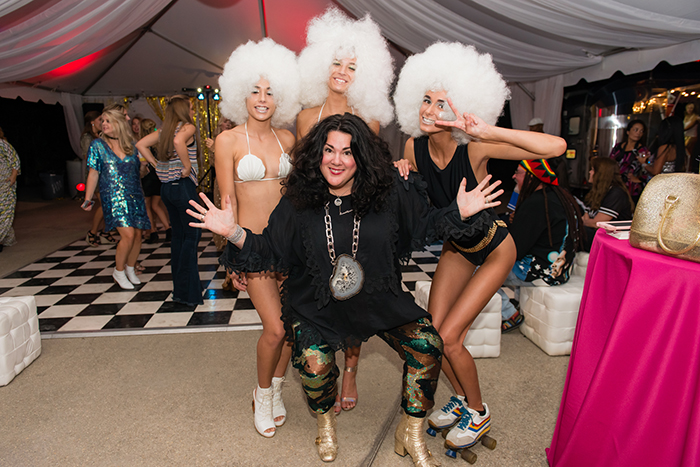 Entering the party was like a disco daydream. Planned by our publishing team at The Idea Boutique, we knew that the party was going to be spectacular and were honored to host the soiree that welcomed South Walton Fashion Week (SWFW) 2016 and celebrated VIE's chic new office space, which is nearing completion.
Presented by the Cultural Arts Alliance (CAA), SWFW is the area's annual event bringing couture to Northwest Florida, and this year was BIG! Since its inception in 2013, the event has come a long way as it introduced some big names into the judges' panels, with a star-studded cast of celebrities: Ashley Longshore, CFDA member Christian Siriano, The Bachelor's Becca Tilley, designer Amanda Valentine, photographer Carlo Pieroni, model Carol Wilson, Jeanette Johnson of J's Everyday Fashion, Jenni Lubo of Click Models, designer Nicole Paloma, and photographer Hayley Green. For the fourth consecutive year, VIE is very proud to partner with the CAA and sponsor SWFW to promote the arts in our area.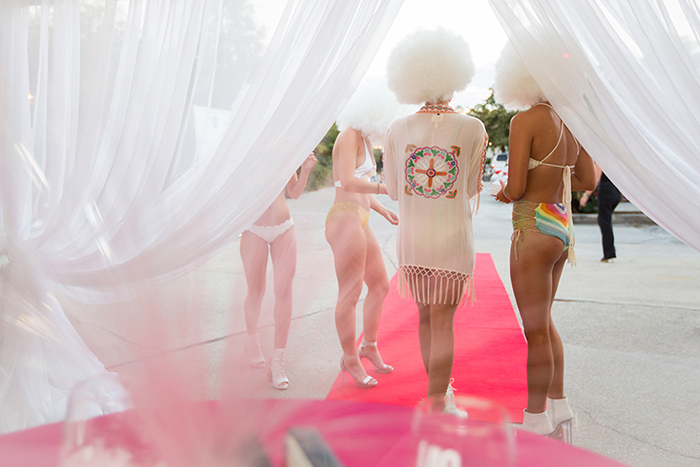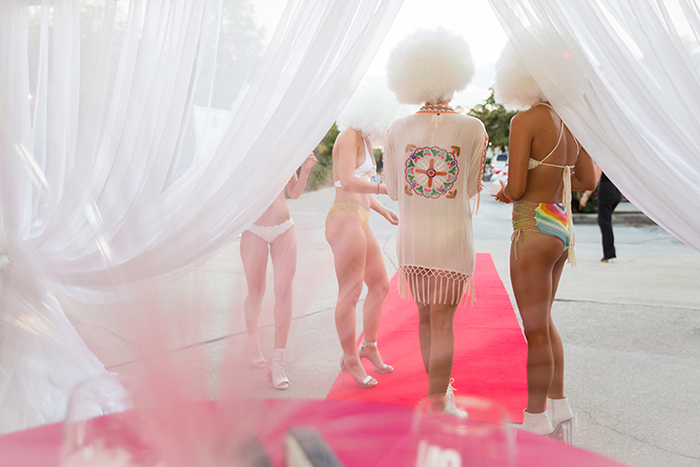 The Red Carpet
Guests came prepared and ready to get their best dance moves on, and we were prepared to give them the time of their lives. Thanks to the drivers from Electric Cart Company for bringing our guests straight to the red carpet! Of course, no red carpet event is complete without a step and repeat for photo ops, which acted as a perfect memento. Take a look at some of our wonderful guests rocking their best 70s-style looks.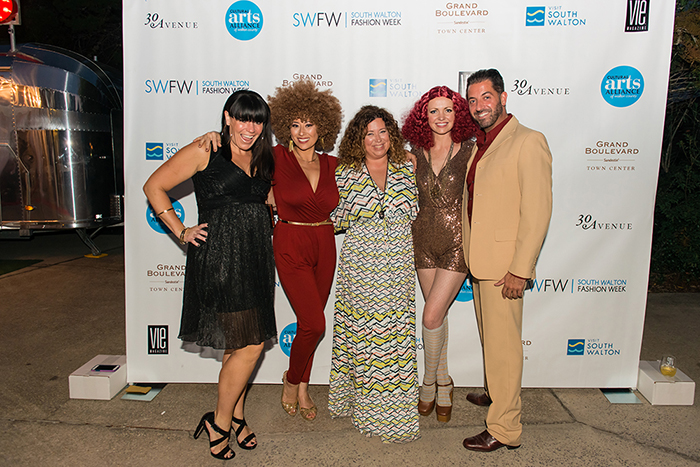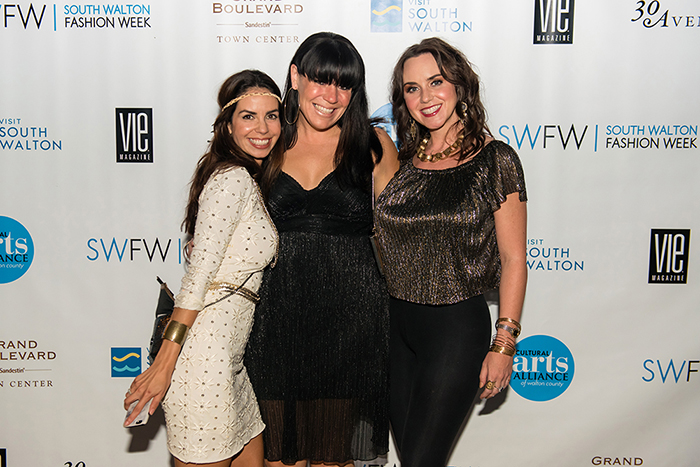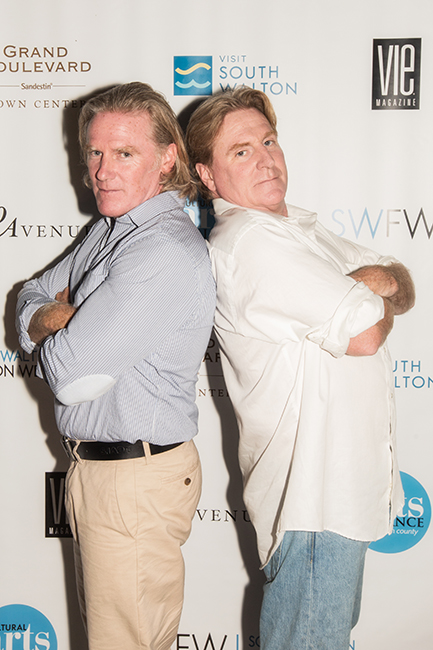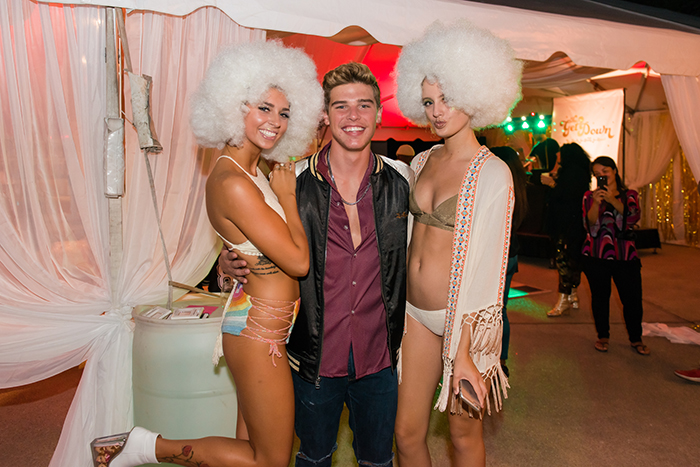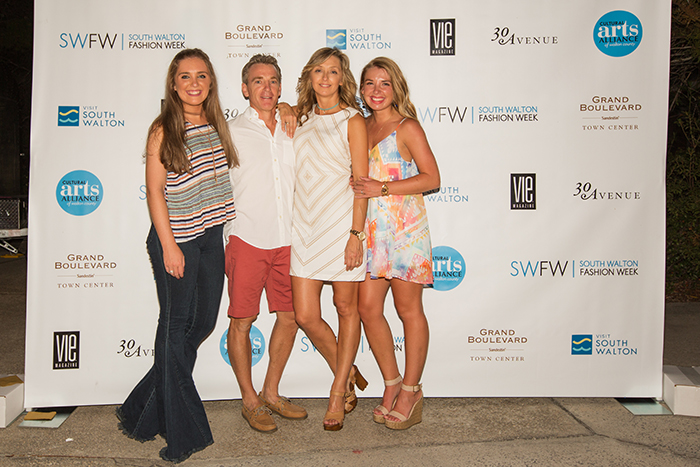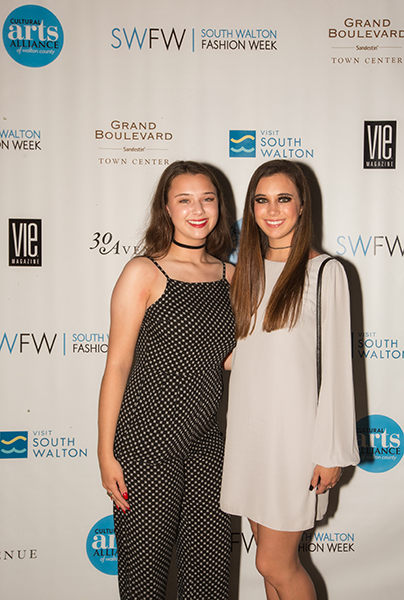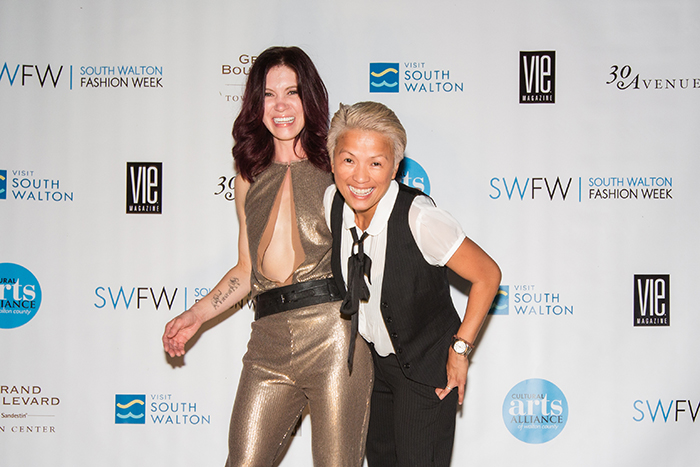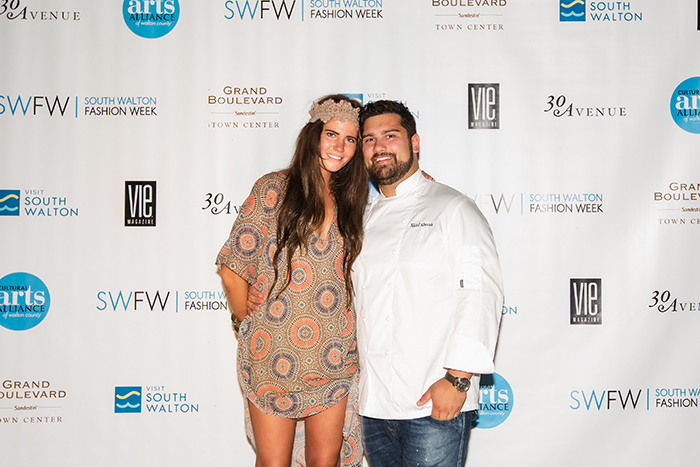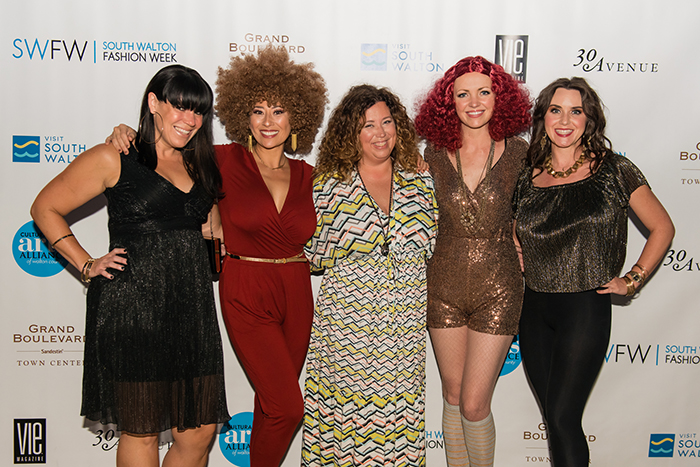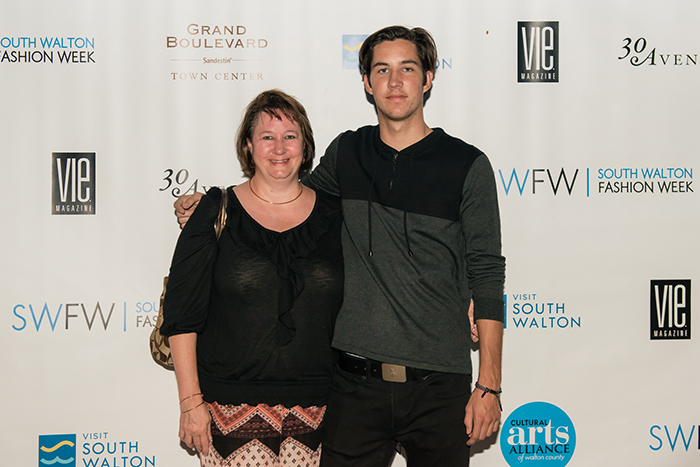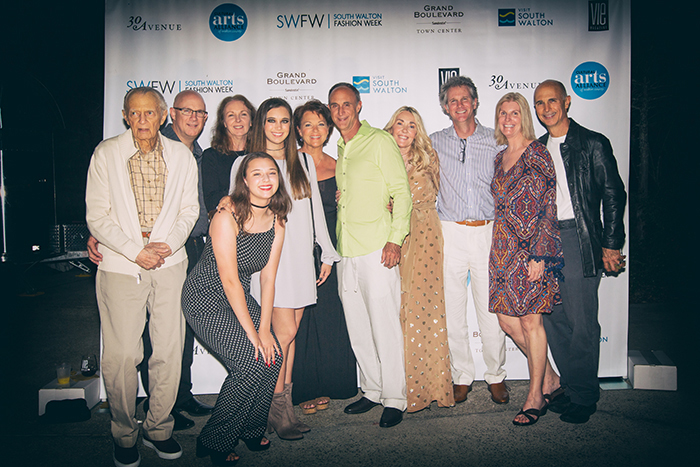 Welcome to the party!
From the décor to the music, entertainment, and food, it was clear that The Get Down was the place to party. With a tasteful "more is more" approach, the party was certainly an Instagram-worthy sight. The chic tent was beautifully adorned and a big disco ball cast iridescent specks of light across the room; meanwhile, guests mixed and mingled in the green space outside our office headquarters, enjoyed seating and magazines in our conference room, and, of course, partook of the delicious fare at Roux 30a, who catered the event. Thanks to Wine World, McNeese Distributing, and Grayton Beer Company, no glass ever went empty!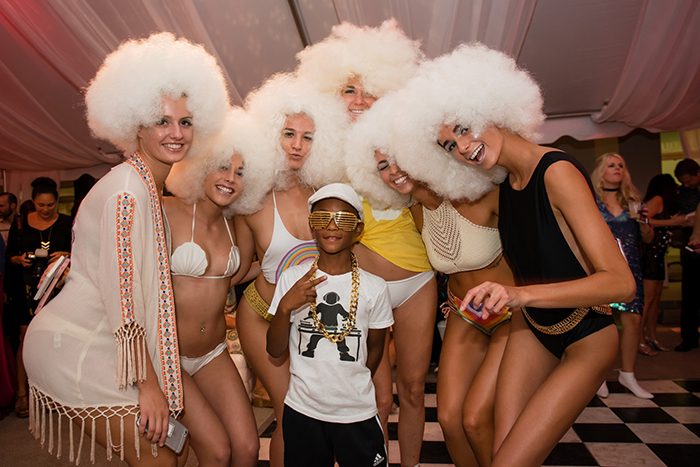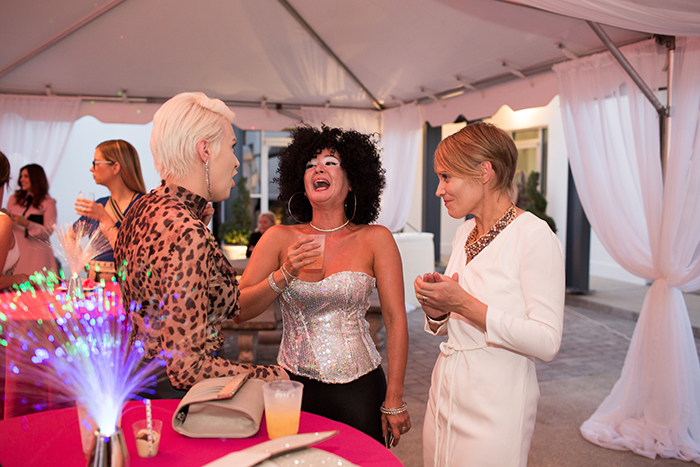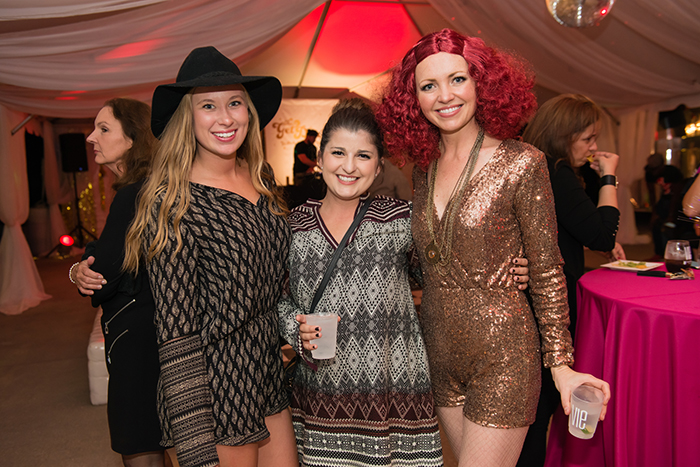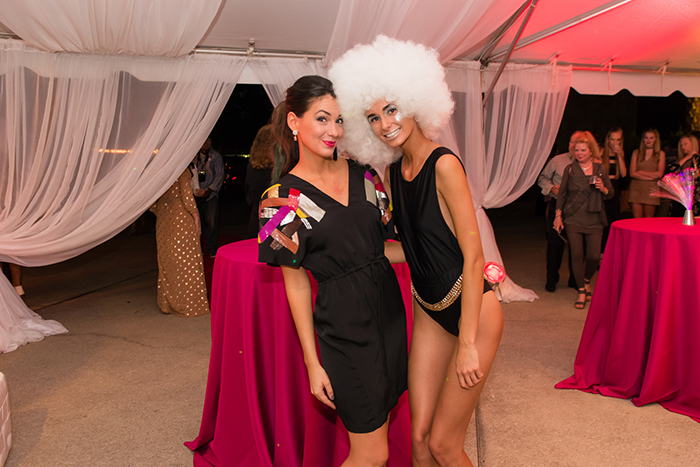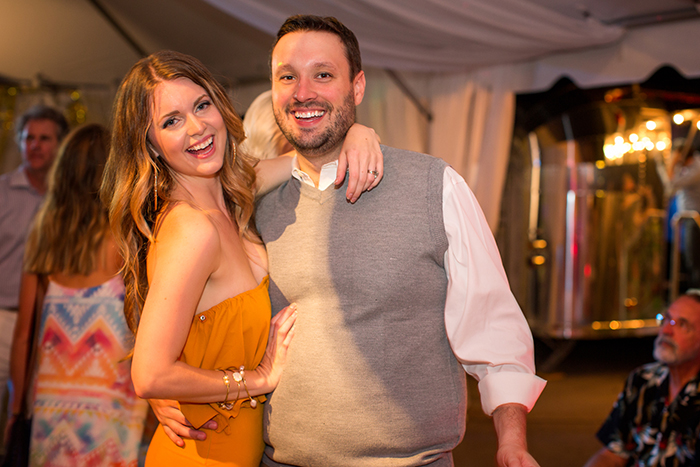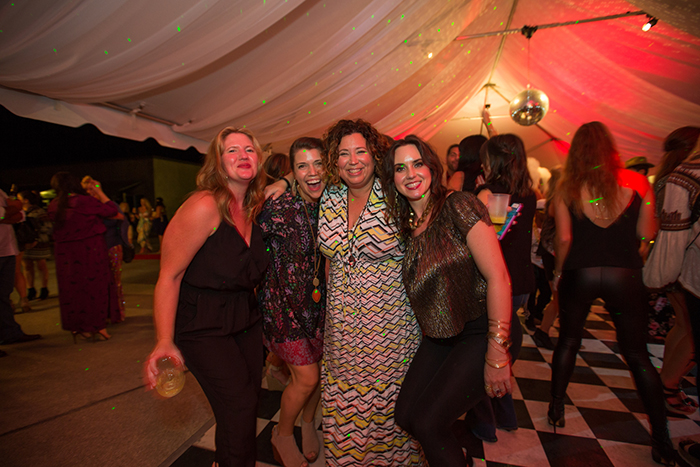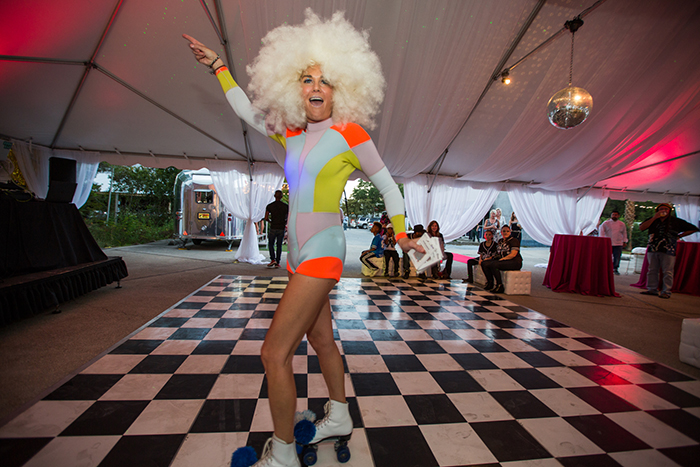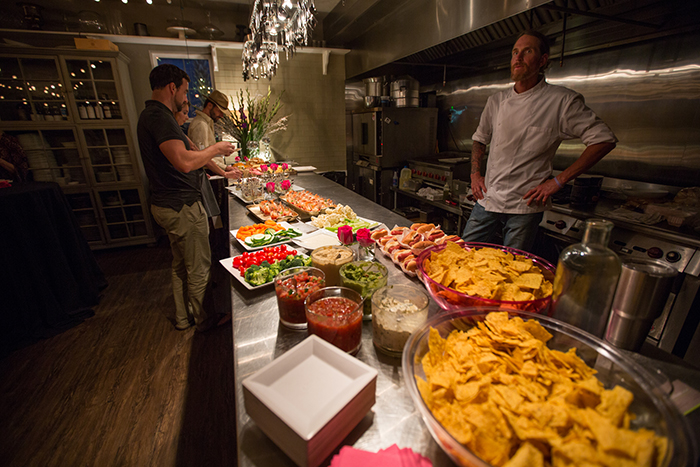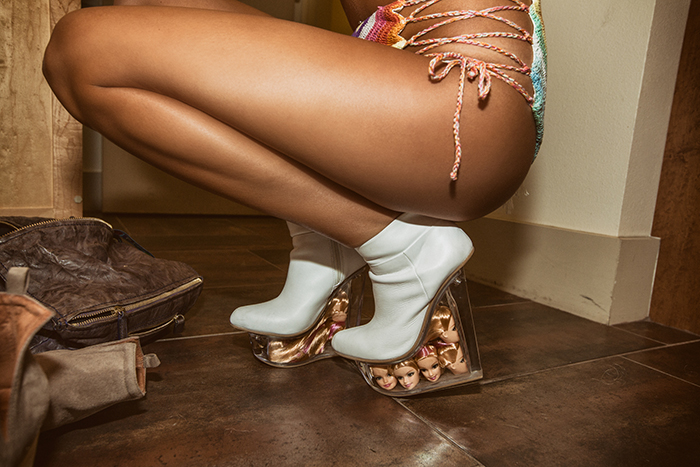 Just Dance!
After our guests arrived and got comfortable, it was finally time to get down on the checkered dance floor after a spectacular performance by some very talented break dancers of Smoove Entertainment. The amount of talent within these kids is unbelievable, and they wowed our guests with their very "smoove" moves. It was a showstopping performance that captivated the whole audience and the perfect way to open up the dance floor.
The night was epic as everyone got down to some great dance tunes from the 70s to today. There wasn't a wallflower in sight thanks to our wonderful DJ for the night, DJ Rate of Nashville production company The Boom Bap. Playing all the right music and keeping up the momentum, our dance floor was packed all the way until the very end of the night. Shout out to our beautiful Ophelia Swimwear models along with the Smoove dancers for getting everyone out on the dance floor, and Blush Beauty Lounge for providing sparkling makeup for them!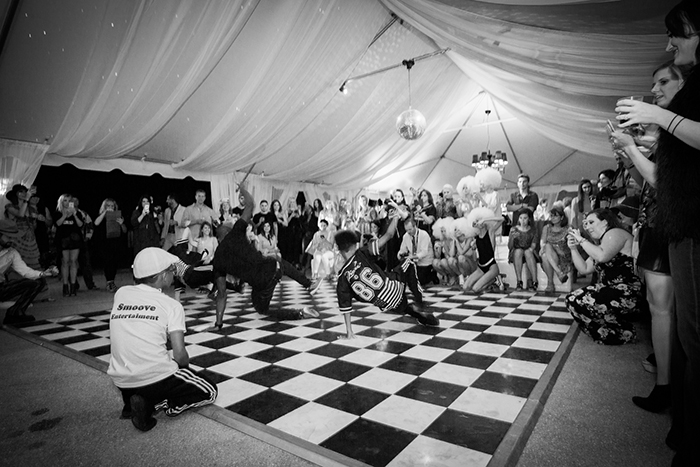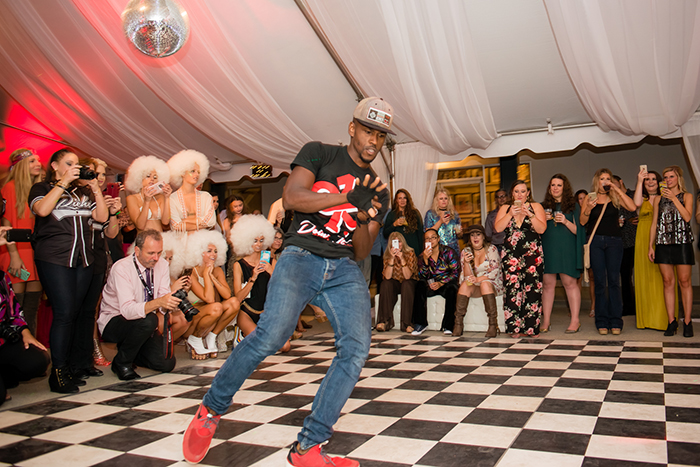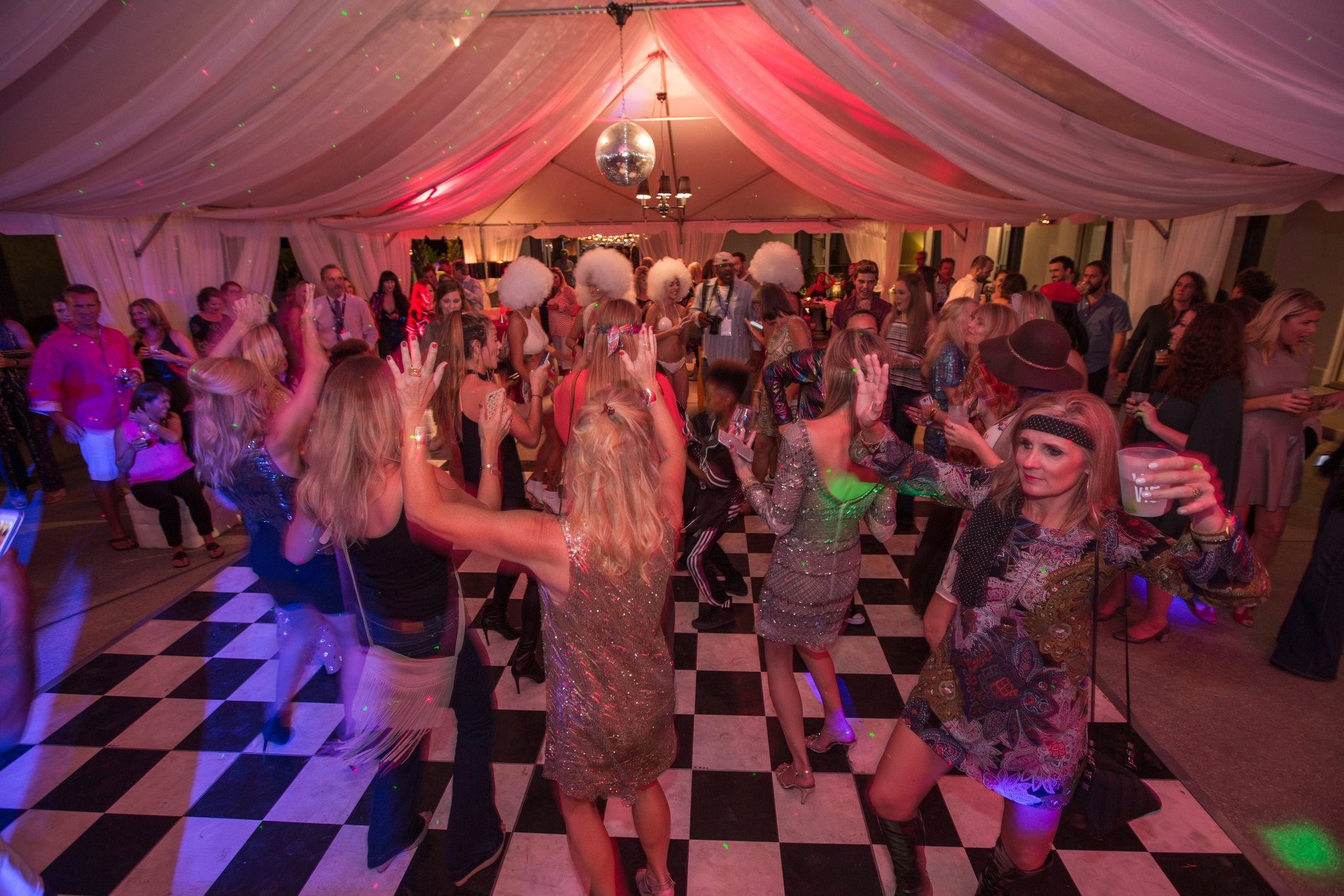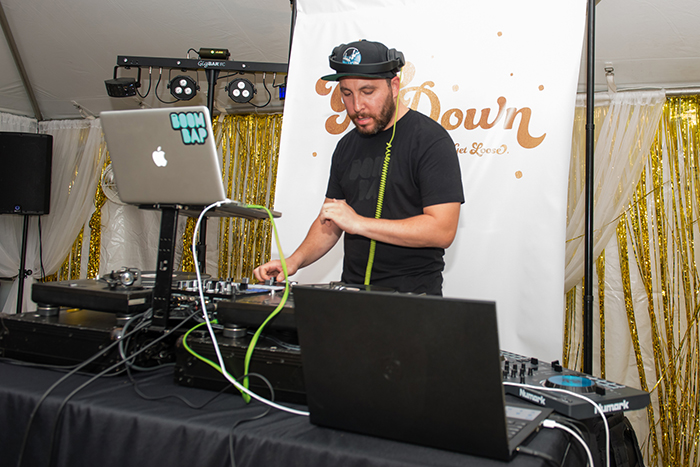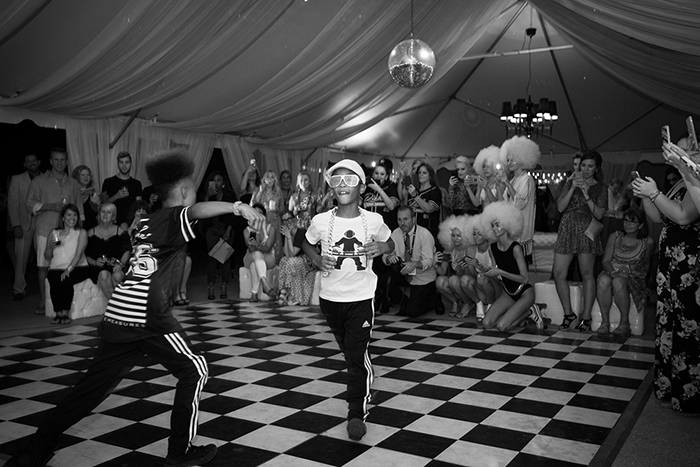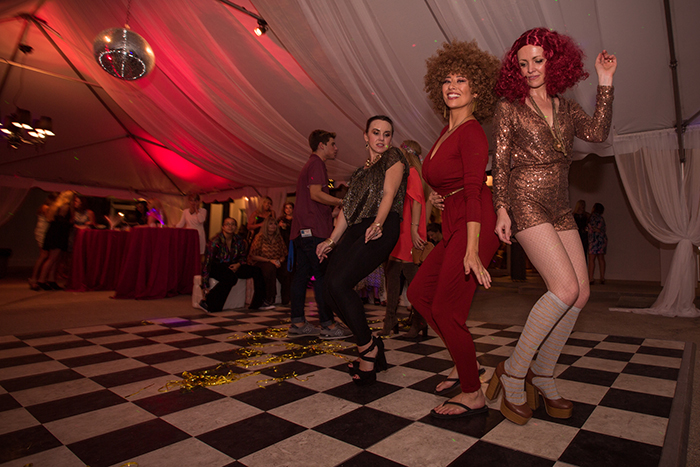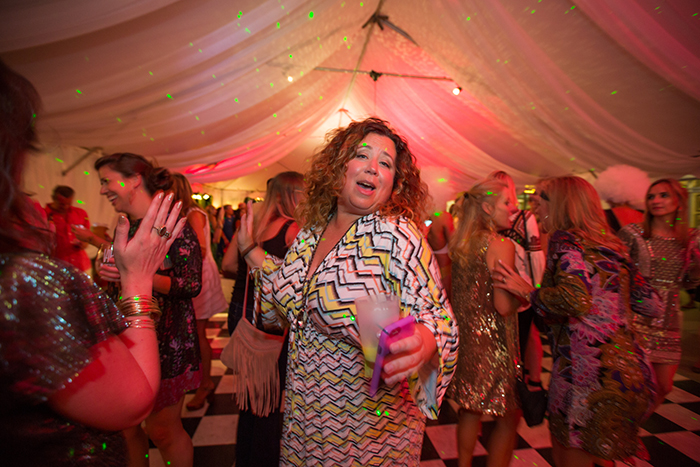 Say Cheese!
To match our epic night, we had a charming airstream photo booth set up by Epic Photo Co. with fun props and accessories to give our guests a memorable picture souvenir of the night, which is now available to download for any of our guests who might have missed theirs. Click here to find and download your image!

The party may be over, but we still have disco fever. We're so happy to have brought our founder and editor-in-chief Lisa Burwell's vision to life and to provide such a magnificent party for all of SWFW and our guests to enjoy. On that note, we'd like to give our thanks to the Cultural Arts Alliance of Walton County with director Jennifer Steele, Roux 30a, The BOOM BAP's DJ Rate, Epic Photo Co., Ophelia Swimwear, ANT Smoove Entertainment, McNeese Distributing, Grayton Beer Company, CHASTE 850, and all of our advertisers and friends, as well as guests, who came out to support SWFW, VIE, and the arts in Walton County, Florida. Special shout out to our fellow SWFW sponsors, Visit South Walton, ZT Motors, 30Avenue, and Grand Boulevard Town Center. Thank you all for your support in making our Get Down a huge success!
Can't get enough? See more photos of The Get Down on our Pinterest page.
---