10 Things to Know Before You Watch Hamilton on Disney+
---
July 7, 2020
With the release of the critically acclaimed, Tony Award–winning musical Hamilton last week on Disney+, many who have been unable to see the production since its Broadway debut in 2015 now have the chance to get up-close and personal (through their screens) with the original cast. Members of the VIE staff were fortunate enough to see Hamilton on Broadway in October of 2019, and it certainly made a big impression. We are big fans! The show is masterfully written, with a hip-hop twist on the story of the birth of our nation, the men who laid its foundation, and the women who stood by them. But before you rush to start your viewing experience (if you haven't already), check out some fun facts and some deeper dives on the show's hits and misses in our list of 10 things to know before you watch Hamilton on Disney+ :
1. Lin-Manuel Miranda, who plays Alexander Hamilton, also wrote and composed the show.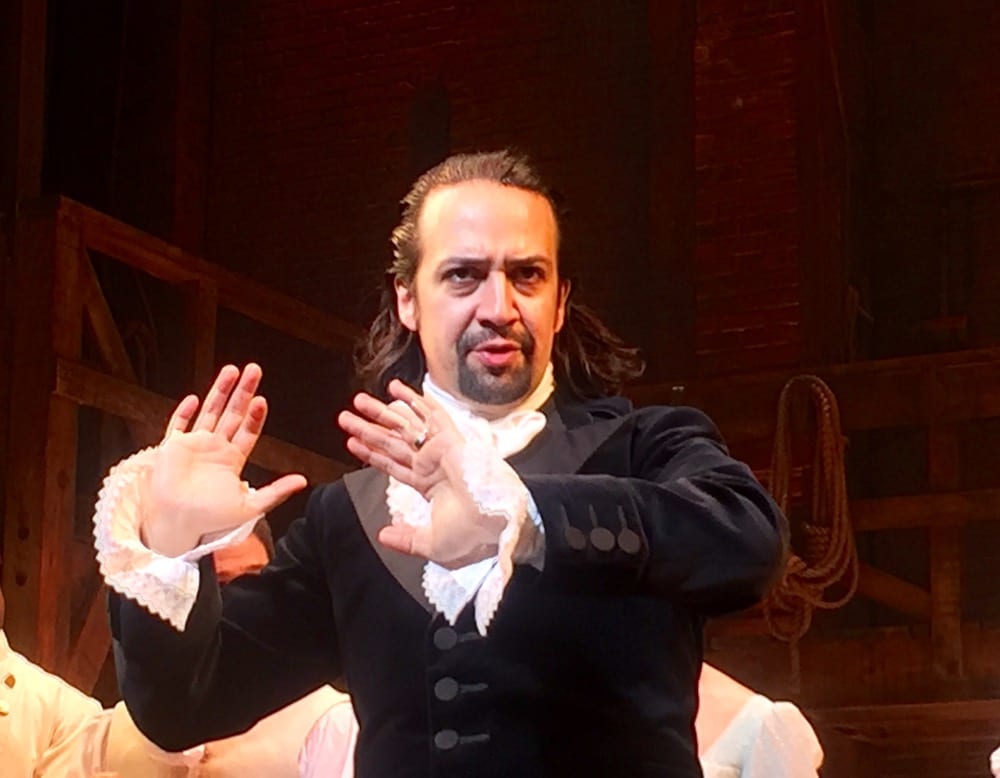 This is important to know for many reasons, but the main one is that you can truly appreciate and be in awe of the talented man on the stage. Miranda started writing Hamilton after reading a biography in 2008 of the "ten-dollar founding father" written by Rob Chernow. Miranda spent the next several years writing poetry and music based on Hamilton's life, eventually performing them as a set called The Hamilton Mixtape in 2012. The mixtape was expanded into what we know now as Hamilton: An American Musical, which made its Broadway debut in 2015 with Miranda playing the lead. He has also written for and starred in In the Heights, Bring It On: The Musical, Disney's Moana, Mary Poppins Returns, and more.
2. It's fiction.
Although some school curricula throughout the nation are now using Hamilton to teach American history, it's important to remember that the play is by and large a work of historical fiction. It is based on facts and accounts of real people and events, but before we hold it up on the highest pedestal, we should also acknowledge that it leaves things out, reinterprets, and adds intentions where they might not have been. Glorifying America's founders is a longstanding practice among the country's proud citizens—but their shortcomings and biases should not be brushed under the rug for the sake of patriotism. Hamilton does a good job of bringing some of these to the forefront but also leaves much history out of the picture (see numbers 5 and 6 below).
The casting makes a significant statement as most of the principal roles—real-life white men and women—are played by people of color. Casting directors Bethany Knox and Bernie Tesley of Tesley + Company worked with Miranda to cast the best and brightest talents. "It was never led by numbers or whatnot," Telsey told Indie Wire. "It was about wanting to see that everybody from America was on that stage. That's what made it tricky." Knox adds, "Lin was pretty set on making sure the diversity was there to tell the story. We really just started auditioning people, and the characters sort of fell into place."
3. Pay attention to The Bullet.
View this post on Instagram
If you've already seen Hamilton, you might never have noticed one of the show's most important cast members. In the recording on Disney+, Ariana DeBose plays an ensemble member listed in the playbill as The Bullet. Throughout the show, The Bullet is present in nearly every scene: being killed by British soldiers for treason, shaking hands with principal characters, narrowly missing Hamilton in battle, and so on. The Bullet is a vital part of the cast because she represents Death. Her interactions are a Sword of Damocles looming over the other characters, especially Hamilton himself, who sings on multiple occasions, "I imagine death so much, it feels more like a memory."
DeBose will appear later this year as Anita in the remake of West Side Story, which will release on December 18, 2020, barring any delays.
4. Yes, parents, you have heard King George III's voice somewhere before.
A relatively minor character when it comes to stage time, King George III nevertheless steals the show every time he steps out. The petulant, deranged depiction of Britain's monarch is in keeping with the production's message that the founding fathers are the heroes who defied empirical rule and created their destiny in a new world. Jonathan Groff, who masterfully plays the king and leaves the audience laughing while also a little creeped out, might sound familiar to some of you—especially if you have small children. Imagine him with blond hair and mittens, lost in the woods with a giant goofy reindeer. That's right—Groff is also the voice of Kristoff from Disney's Frozen and Frozen II. (You won't be able to un-see or un-hear it now. You're welcome/I'm sorry.) You might also know him as Mindhunter's Holden Ford or Jesse St. James from Glee.
5. Leslie Odom Jr. is also an award-winning dancer, and it shows.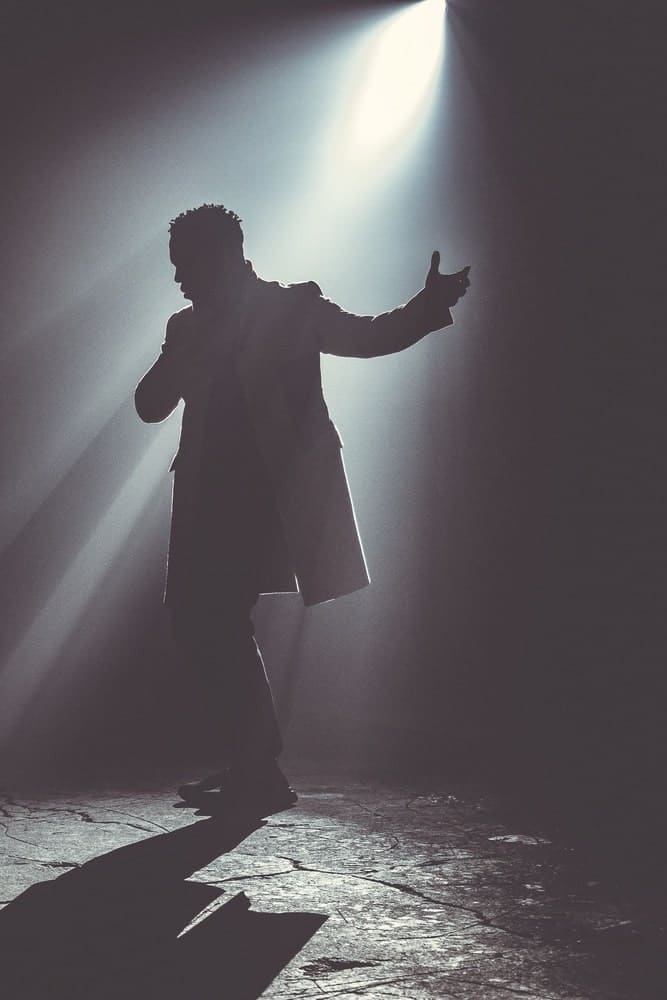 If you didn't catch him in Smash on NBC back in 2012 and 2013, you might be experiencing Leslie Odom Jr's incredible voice and moves for the first time (he plays Hamilton's rival, Aaron Burr). Although his TV and film credits are impressive, most of his roles do not adequately show off his many talents—especially as a dancer. After attending a performing arts high school in Philadelphia, Odom made his Broadway debut in Rent at age seventeen and went on to star in Leap of Faith. His smooth vocals are obvious and led to his release of three studio albums, but when you see Hamilton on screen, you can pick Odom apart from the crowd as one of the show's best dancers. It's no surprise he received the Fred and Adele Astaire Award for Best Dancer on Broadway in addition to his Tony Award for Best Actor in a Musical. Pay particular attention during Aaron Burr's jazzy number "The Room Where It Happens," and you're sure to be impressed. Learn more about Leslie, his upcoming projects, and his latest album in VIE's May 2020 cover story here.
6. Hercules Mulligan didn't smuggle all that information on his own.
View this post on Instagram
One downfall of Hamilton—look, there had to be one—is that no Black historical figures make it into the show aside from one very brief, nonspeaking cameo. But we can still acknowledge and celebrate their part in our nation's history through some research and sharing facts that don't make it into the script. Hercules Mulligan, played by Okieriete Onaodowan in the musical, became one of Washington's most famous spies during the American Revolution. Mulligan's slave, a man called Cato, is also celebrated as a crucial figure in the movement as he acted as a courier between Mulligan and Washington's military command units. Cato and Mulligan are currently featured in the International Spy Museum's Spying Launched a Nation exhibit in Washington, DC.
7. "Sally, be a lamb, darlin'…"
The cameo mentioned above is nothing but a line in Daveed Diggs's first number as Thomas Jefferson, "What'd I Miss," during which Jefferson asks an ensemble character named Sally to open a letter he received from George Washington about coming to join the first presidential cabinet. "Sally" actually alludes to Sally Hemings, a young African American woman who was enslaved by Jefferson and bore six of his children. After decades of skirting around the real story, historians at Jefferson's home, Monticello, have dedicated an exhibit to Sally and opened her former living quarters to visitors. Visit Monticello.org/SallyHemings to learn more. You can also read a message from Shannon LaNier, a Black great-great-great-great-great-great-grandson of Jefferson, on his Instagram @mrshannonlanier. He is a TV news anchor in Houston and is participating in a project by Smithsonian magazine showing US historical figures and their present-day descendants. LaNier is also the coauthor of Jefferson's Children: The Story of One American Family.
8. You'll be seeing (and hearing) a lot more of Daveed Diggs, too.
View this post on Instagram
Daveed Diggs, who plays the energetic roles of Marquis de Lafayette and Thomas Jefferson in Hamilton, has a busy couple of years coming up! You might have already seen him in The Get Down on Netflix, The Unbreakable Kimmy Schmidt, Black-ish, or the TV series adaptation of Snowpiercer. If not, get on that! Coming up, Diggs will star as Frederick Douglass in The Good Lord Bird and will once more team up with Lin-Manuel Miranda when he takes on the voice of Sebastian the crab in the live-action Disney film The Little Mermaid. Its release date is not yet set but is expected to be late 2021 or early 2022, although there could be delays due to COVID-19.
9. In the Heights is coming up next on the big screen (we hope).
Before he hit his second home-run with Hamilton, Lin-Manuel Miranda penned and starred in the Broadway hit In the Heights. The musical was a collaborative creation between Miranda, John Buffalo Mailer, Thomas Kail, and Quiara Alegría Hudes and debuted in 2008, though Miranda wrote the first draft nearly a decade prior. In the Heights tells the story of summer days in New York City's Washington Heights neighborhood, which boasts a largely Dominican-American population. In true Lin-Manuel Miranda style, the show features rap battles and hip hop throughout as its characters navigate the ups and downs of life, love, family, and home. In the Heights won four Tony Awards and will be released as a feature film starring Anthony Ramos (who played John Laurens/Phillip Hamilton in Hamilton). The film's release is currently scheduled for June 18, 2021, after COVID-19 delays.
10. Broadway is closed until 2021.
It's no secret the world of entertainment as we know it has changed dramatically due to the coronavirus pandemic worldwide. Concerts and bigger shows have been canceled across the globe. Broadway performances have been confirmed as canceled through the rest of 2020. This means thousands of production staff—cast, crew, stage managers, directors, costume and set designers, and many others—have been indefinitely left without their livelihoods. For most of those artists, royalties that cast members might receive from a show like Hamilton are nonexistent. They are left to file for unemployment or seek other means of income. That's why it's more important than ever to support the arts in your local community, contact your government representatives about sharing funding with these organizations, and consider ways to help artists (and others) who have been displaced or fallen on hard times due to COVID-19 shutdowns. Members of the theater community will continually tell you it's one of the most welcoming and supportive groups in the world, and we can all strive to take cues from its warmth and inspiration in these dark times. As Hamilton says, "This is not a moment; it's the movement!"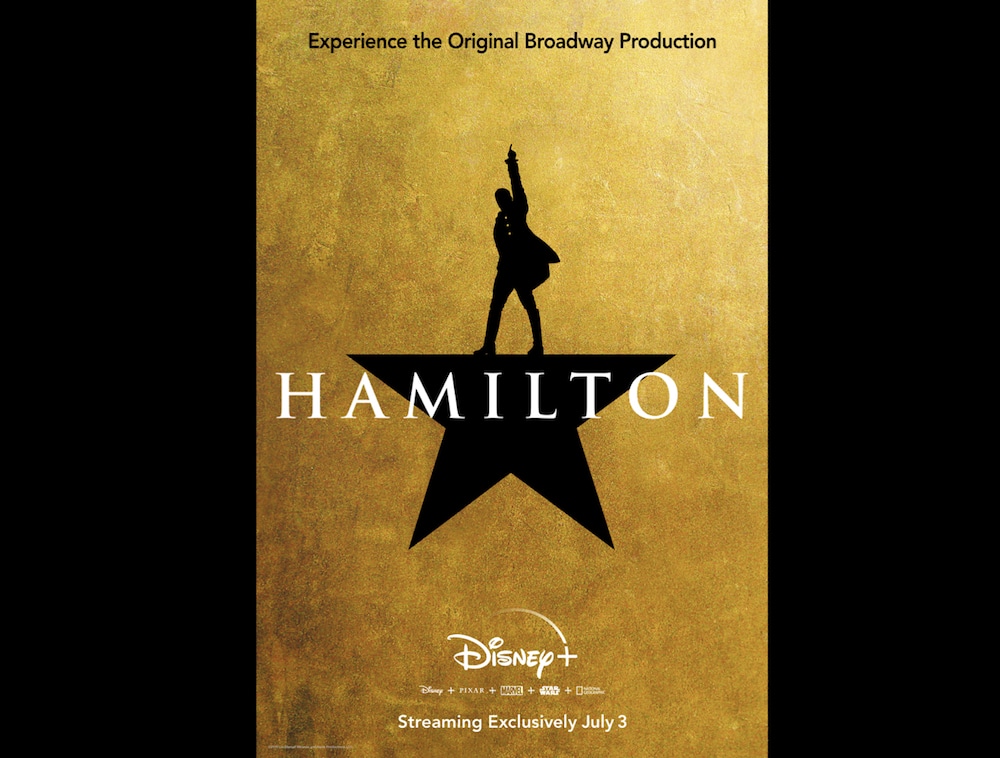 ---