An Eclectic Flatiron Apartment Design by Siriano Interiors
---
October 4, 2021
Photography by Tim Lenz
One of the greatest things about interior design is that it allows creative expression and exploration to surround us daily in ways that can evolve and adapt to our mood, taste, and needs. Much like fashion, home design and decor can show the world who we are without having to say a word. Award-winning fashion designer Christian Siriano knows this better than most and has recently brought his talents from the runways and red carpets to homes, hotels, and more with the launch of Siriano Interiors. The full-service design firm also includes a new line of mid-century modern–inspired bespoke furniture for sale exclusively on 1stDibs.com.
Siriano shares one of his newest projects with us here—a New York City apartment in the Flatiron District. Its design features worldly influences, comfort, and vintage style inspired by the homeowner's eclectic art collection.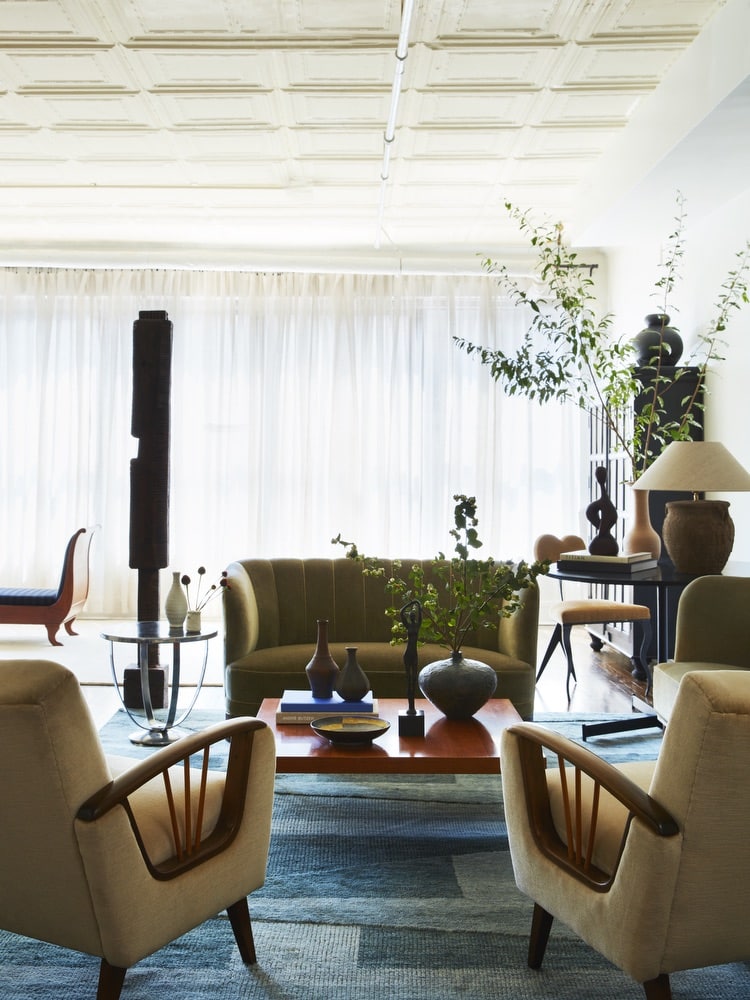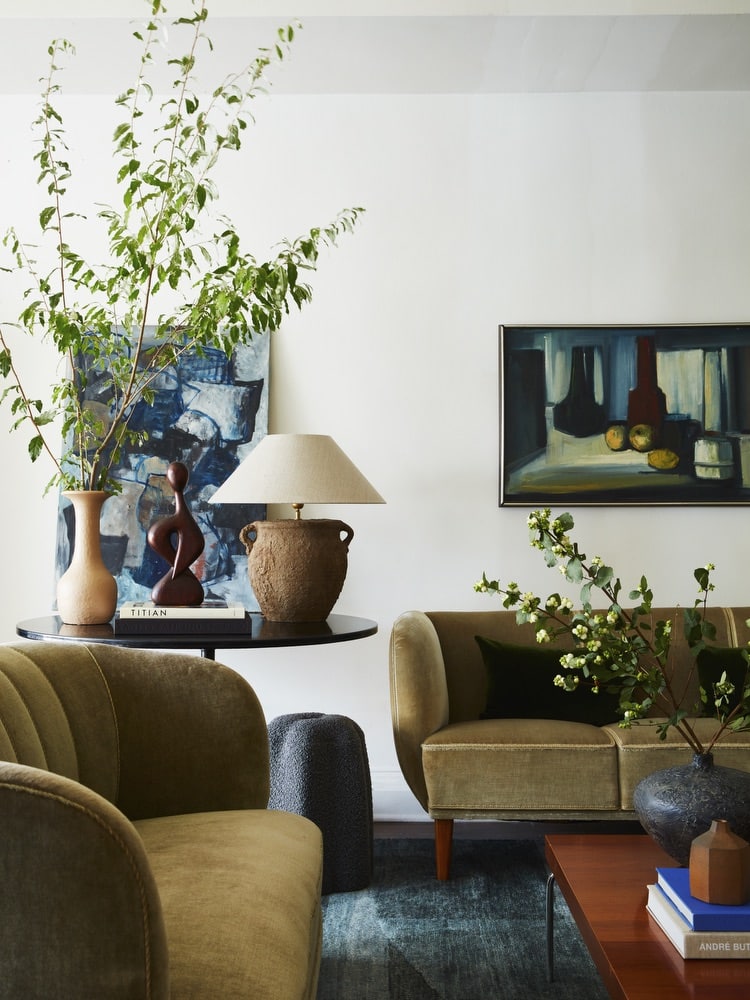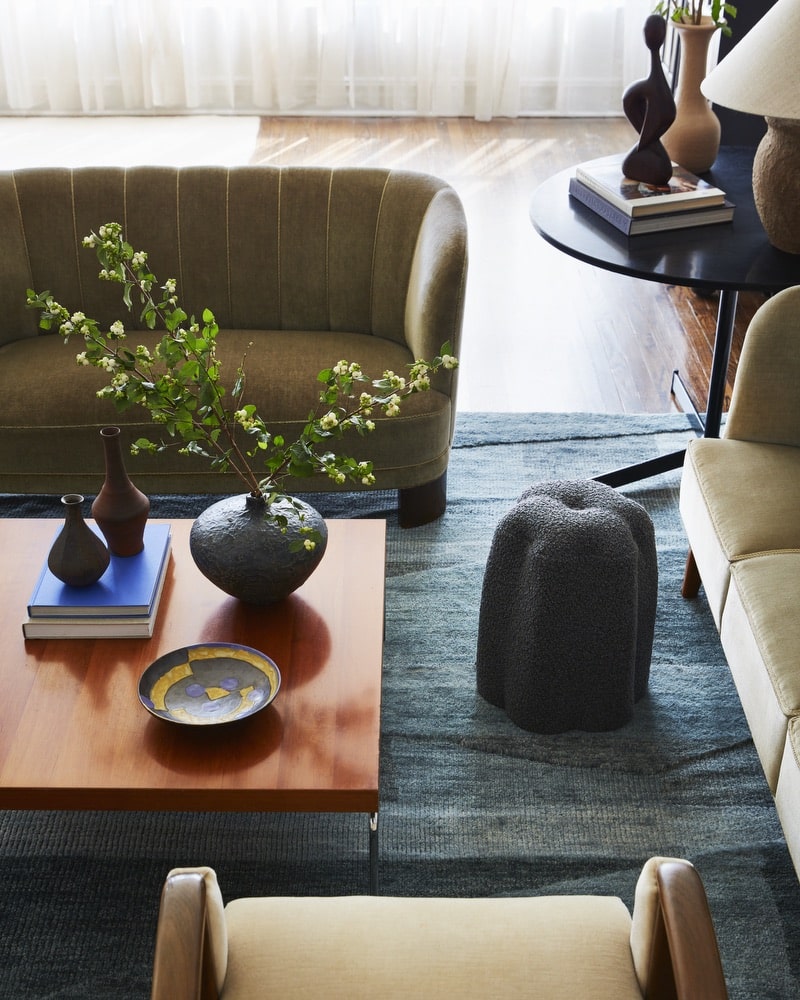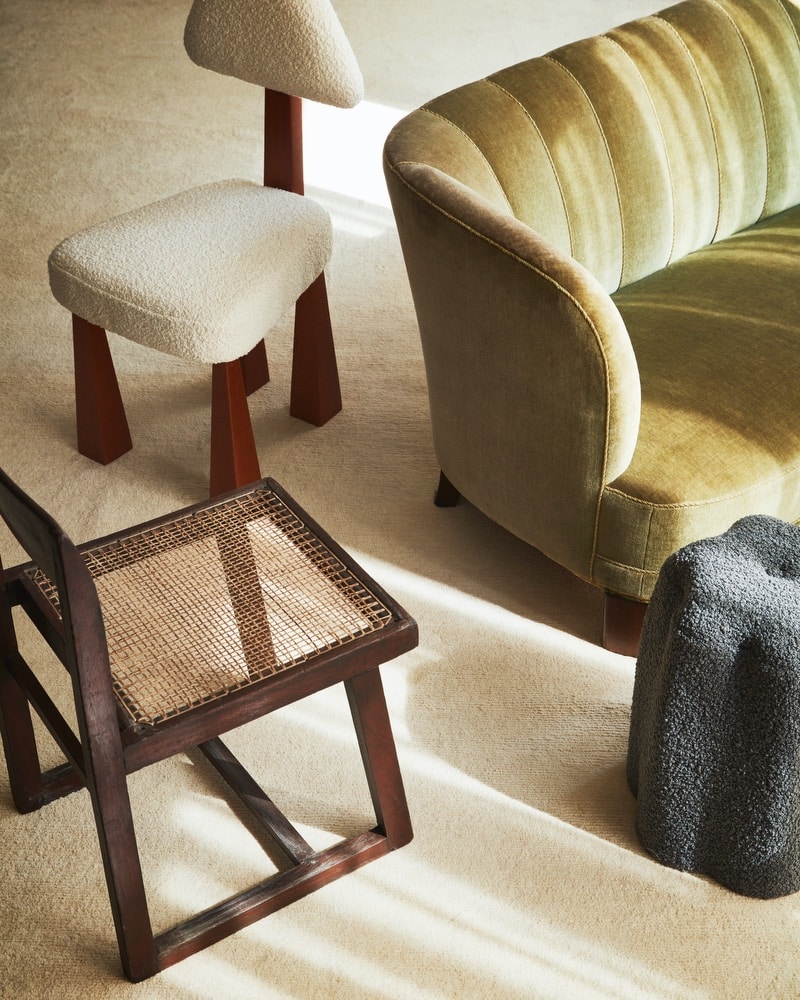 "This is a young, single woman's home in the Flatiron neighborhood of New York," Siriano says.
Named for the iconic wedge-shaped Flatiron Building that separates Fifth Avenue and Broadway in Midtown Manhattan, the neighborhood is known for great shopping, dining at famous destinations such as Eataly, high-rise office and apartment buildings, and Madison Square Park.
"The owner loves vintage furniture, luxe textiles, and the color green," says Siriano, "so we wanted to create a soothing space that felt modern, warm, and collected from all over the world."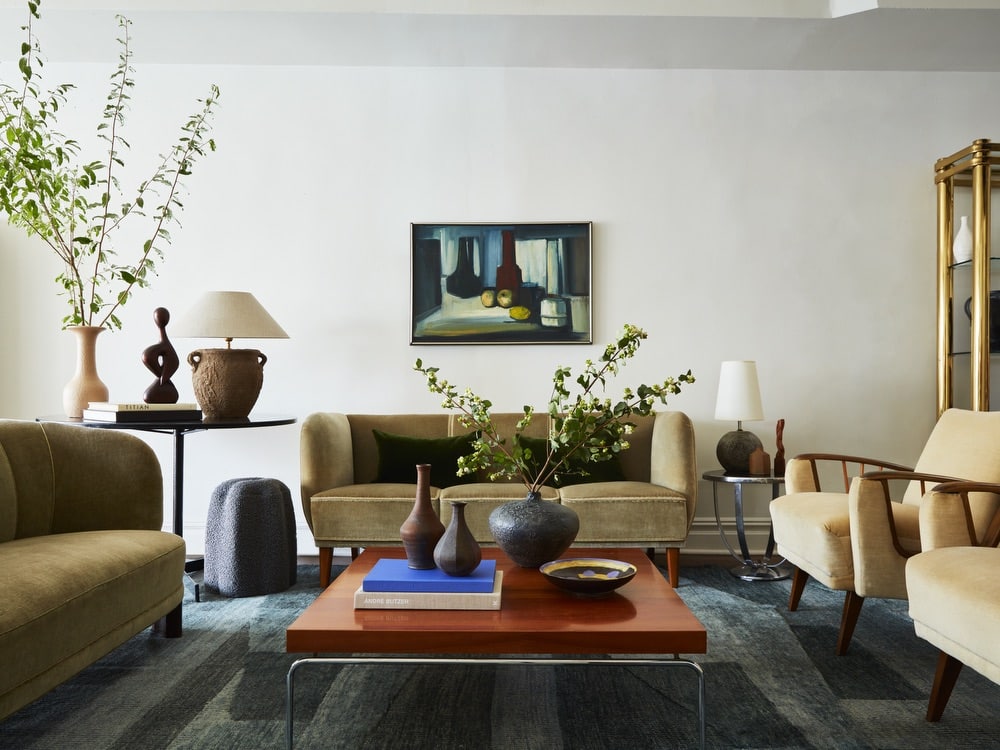 In addition to a couple of Siriano Interiors accessory pieces, the living room furnishings are a mix of mid-century and vintage styles from 1stDibs and JenMod. A collection of sculptures and pottery in dark colors set a worldly atmosphere. At the same time, various soft textures and earth tones, straight lines juxtaposed with curves and nontraditional shapes, and metallic accents bring warmth and luxury while maintaining the vintage style.
"The stunning patchwork blue rug is by Marc Phillips," Siriano adds.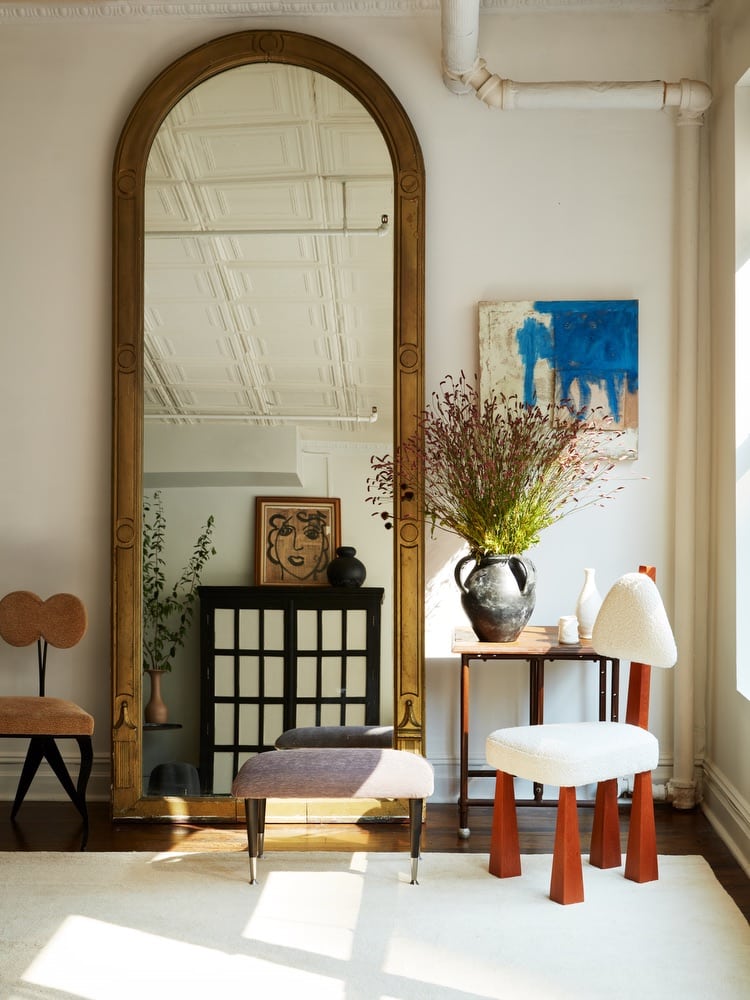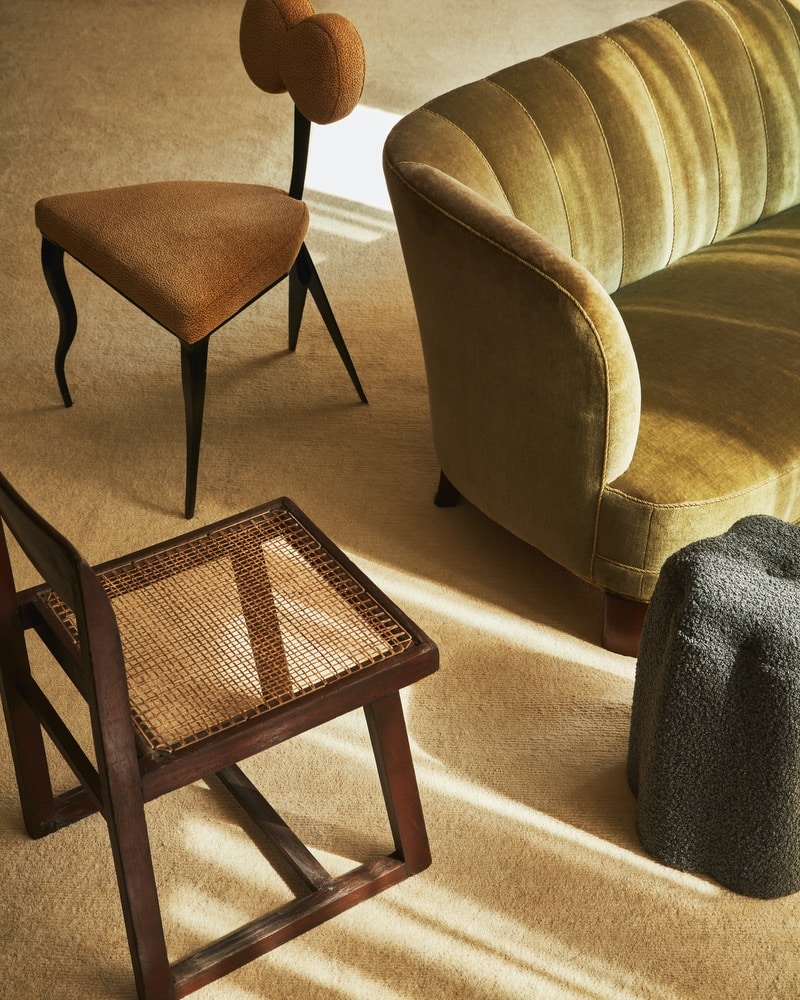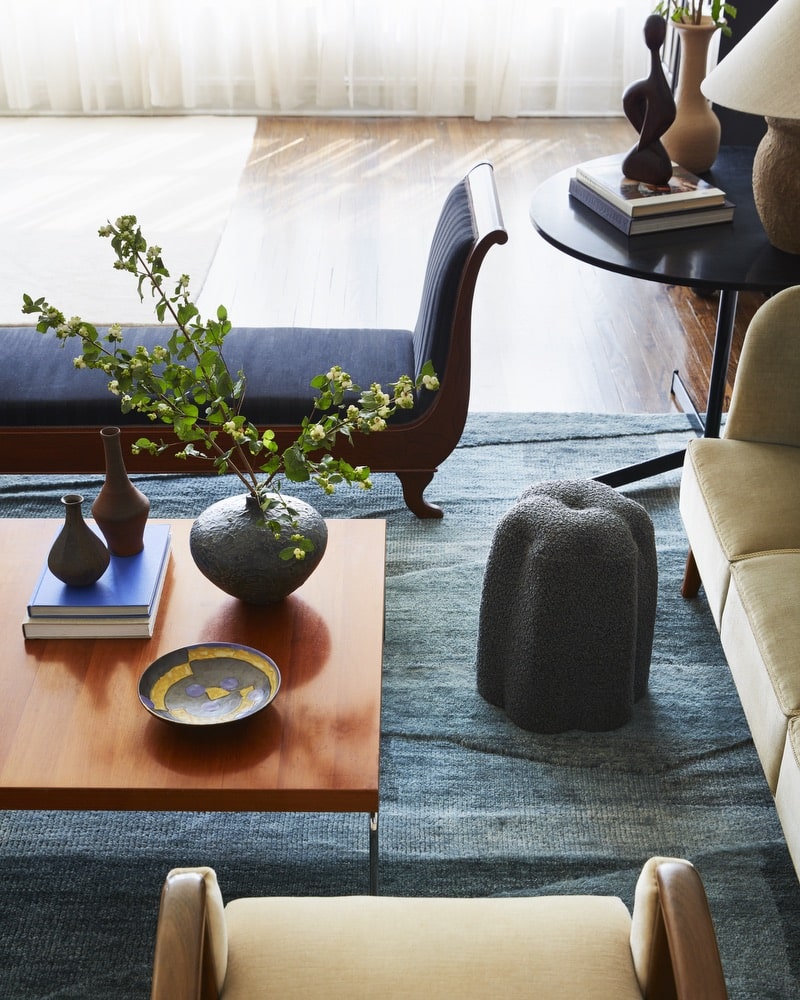 An oversized gilt arched mirror reflects natural light and creates a focal point in one corner, making the room look larger. The old-world accents and midcentury vibes of Siriano Interiors' Lana Dining Chair and Lily Stool create visual interest while also grounding the space in a world of luxury, comfort, art, and timeless, undeniable style.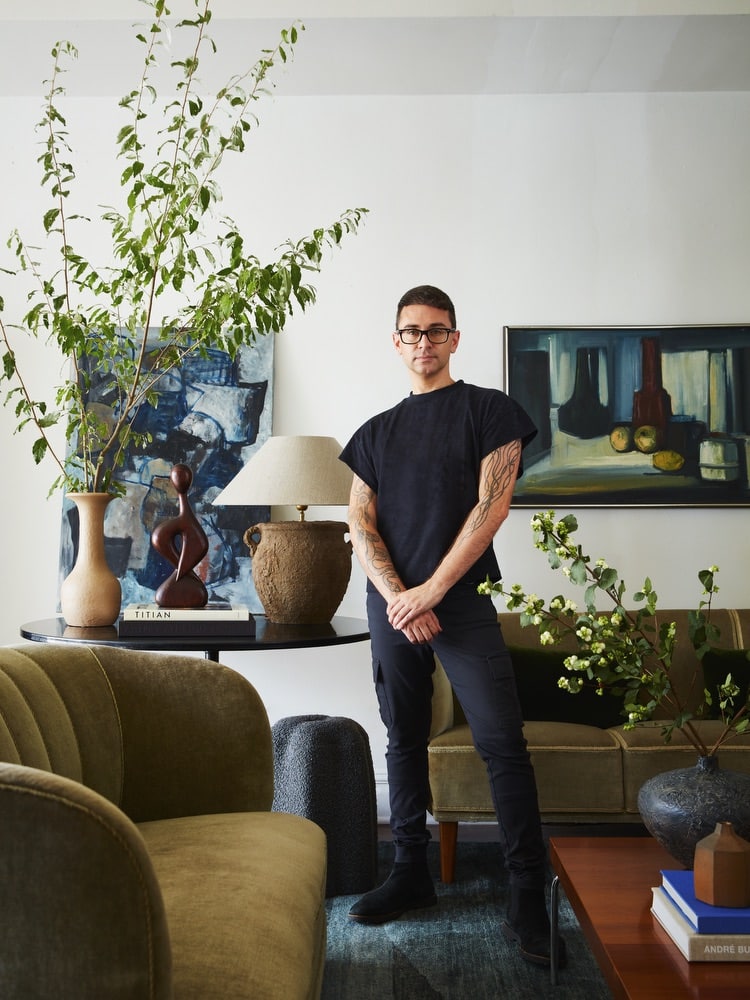 Learn more about Siriano Interiors in
VIE
's August 2021 Issue here
. Visit
SirianoInteriors.com
to see more, shop furniture, and keep up with the news about new projects and products. You can also follow Christian Siriano brands on Instagram
@sirianointeriors
,
@csiriano
, and
@the.curated.nyc
.
---