Pink Destinations Around the World
---
October 22, 2019
VIE Goes Pink for Breast Cancer Awareness Month!
As many of you know, October is Breast Cancer Awareness Month. It's a topic that has impacted so many lives, whether directly or indirectly, and we want to help spread awareness as well as promote organizations that are helping with research, patient care, and trying to find a cure! In honor of the survivors, patients who lost their battle with breast cancer, families, and all those who are working to end cancer, our social media feed has gone pink for the month! To continue our "think pink" theme for the month of October, join us as we travel around the world and highlight pink destinations that you'll be adding to your bucket list as soon as possible.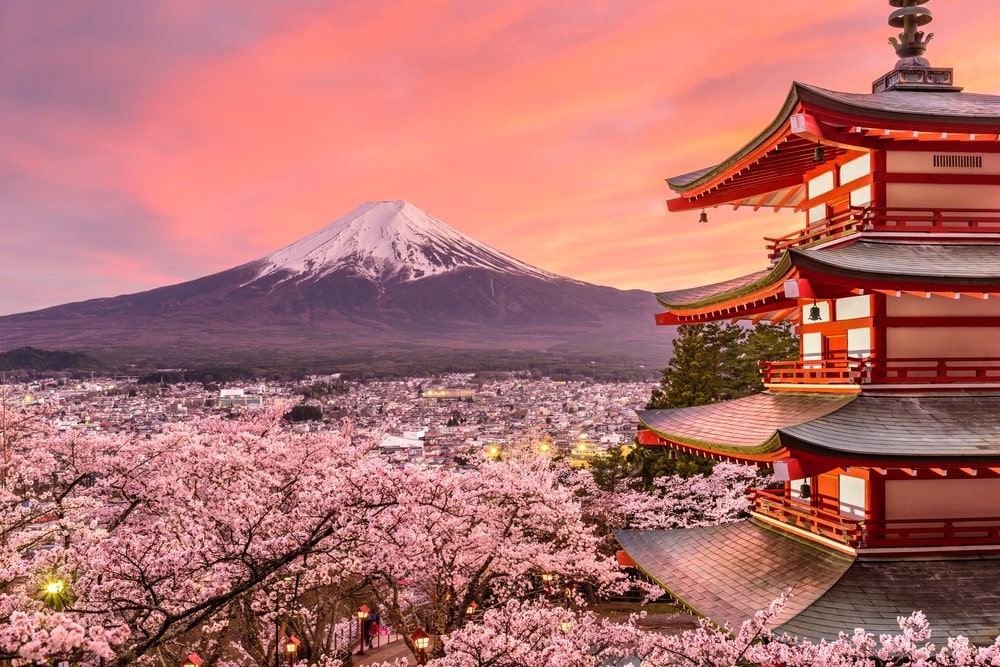 Cherry Blossoms in Japan
Springtime is a pretty incredible time to visit Japan, thanks to cherry blossom season! There are many places around the country to enjoy admire these pretty-in-pink flowers, from the city of Tokyo to the island of Hokkaido—so make sure you do research prior to your upcoming trip to find your favorite spot for your next Instagram-worthy photo op.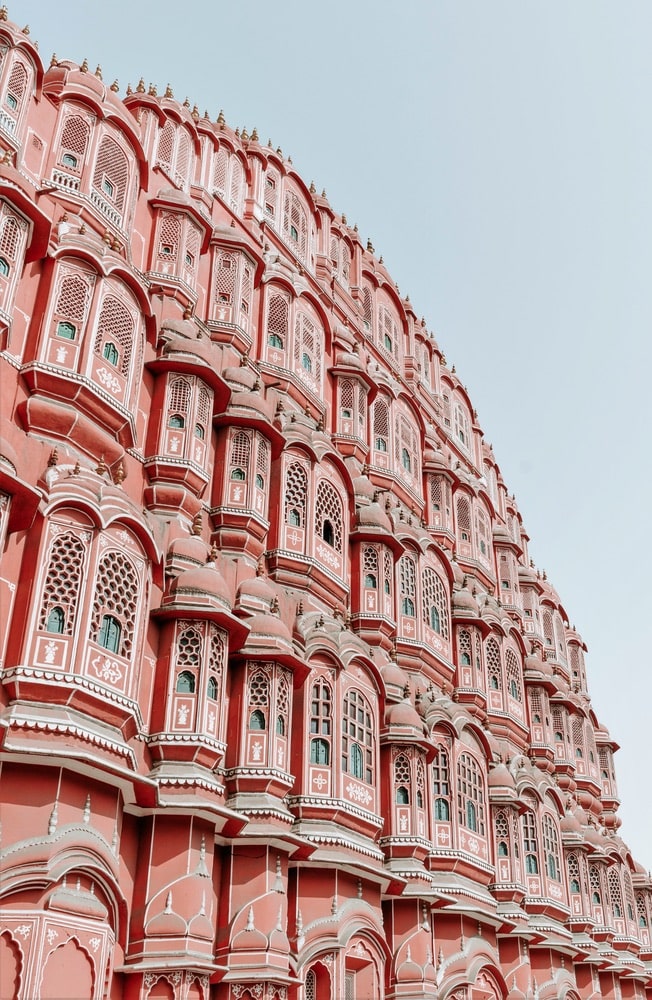 Jaipur, India
Hawa Mahal—the Palace of Winds—lies on the edge of Jaipur's City Palace. Its many-windowed facade was originally designed not only to allow air to flow more freely into the rooms, but also to enable the ladies of the palace to look out upon the streets and activities below without being seen. Red and pink sandstone give the rosy hue to the area's buildings, earning Jaipur its modern nickname, the Pink City.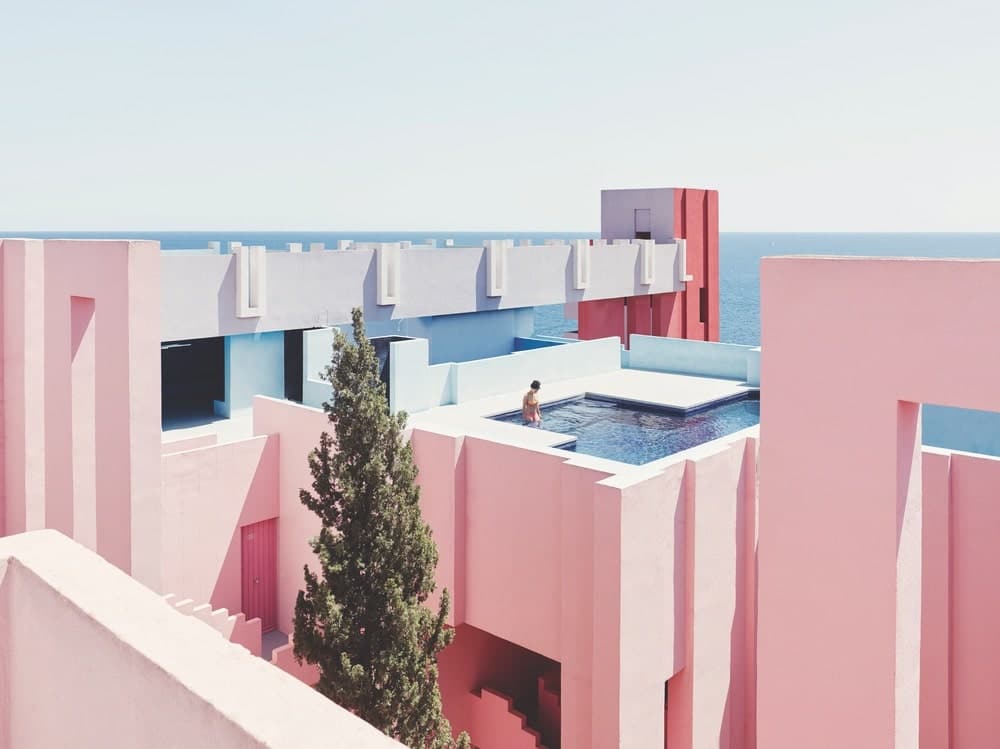 La Muralla Roja, Spain
Spanish architecture firm Ricardo Bofill took inspiration from both North African casbah and Arab Mediterranean styles for its La Muralla Roja ("The Red Wall") residential complex built in Calpe, Spain, in 1972. The precise geometric plan for this colorful compound was based on the typology of the Greek cross with arms five meters long, grouped in different ways with service towers (kitchens and bathrooms) where the arms intersect. The ensemble of interconnected patios provides access to fifty apartments, while the roof terraces are home to solariums, a swimming pool, and a sauna for residents' use.
Visit RicardoBofill.com to see more projects.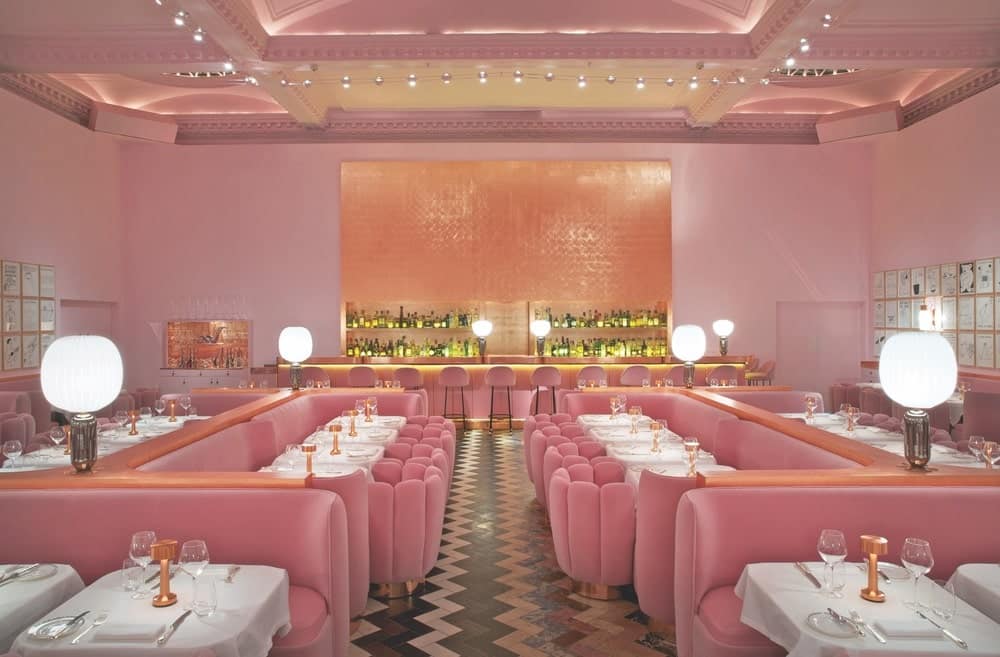 Sketch, London
The deliciously rosy Gallery dining room at Sketch in London is the "it" place for afternoon tea and dinner. The interior, designed by India Mahdavi, also serves as a chic art gallery displaying over two hundred original black-and-white drawings by David Shrigley. The Wes Anderson–worthy dining room is just one of the many quirky venues hidden away inside this artistic oasis on Conduit Street. Sketch's other attractions include the charming Parlour tearoom, the exotic Glade bar and café, the ultramodern East Bar, and even the futuristic bathrooms reminiscent of pods on a sleek white spaceship.
Discover the magic at Sketch.london—but this intriguing hot spot is best experienced in person!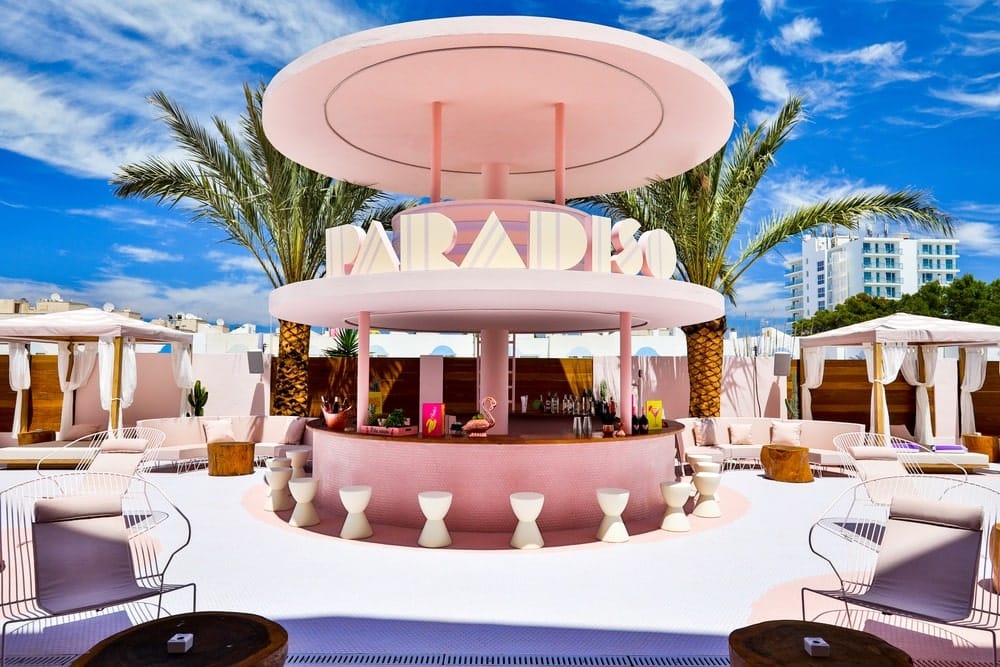 Paradiso Art Hotel in Ibiza, Spain
Move over, Miami! We've found everyone's new favorite retro-inspired resort, and it's in the heart of Ibiza! The tiny island in the Balearic Sea is known as one of Spain's party hot spots, but the new Paradiso Art Hotel is taking the culture up a notch with an art gallery, a retro cinema, Andy's bar and restaurant, and, of course, this gorgeous pool area. You can even become part of the art show when you book a night in the Zero Suite Project free of charge—the only catch is the walls are glass, and you'll be on display for the duration of your stay (don't worry, the baño is private).
Learn more or book your stay at ParadisoIbiza.com.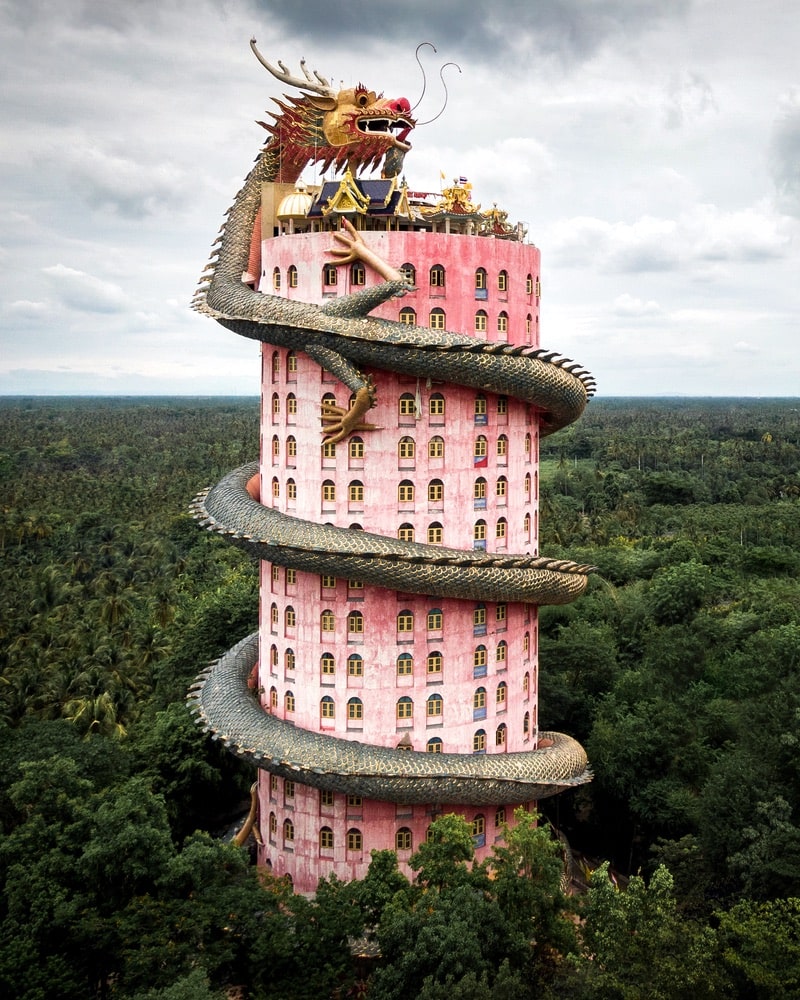 Wat Samphran Dragon Temple in Bangkok, Thailand
Travelers looking to make their way to Thailand need to add the Wat Samphran Dragon Temple to their to-do list! Sitting thirty miles outside of Bangkok, this seventeen-story tower is a hidden gem for visitors, as many travel sites overlook this beauty. This marvel of Thai architecture and Chinese culture in the Samphran District was built eighty meters tall to honor the number of years Buddha lived, and was used by monks as a place to study and meditate.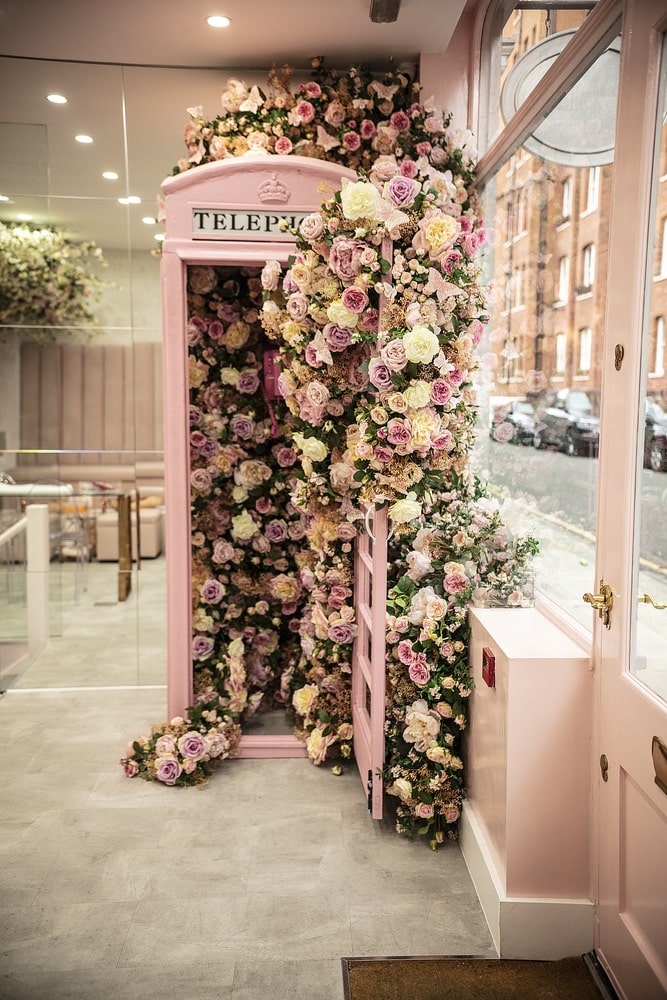 Nail'd It London
"Entering our salon is the equivalent of wearing an Instagram filter," claims London-based spa chain Nail'd It. Its five trendy locations beckon patrons with blush-pink interiors, rose gold accents, funky quotes in bright neon on the walls, and impressive floral displays in a myriad of complementing colors. Step inside the salon in London's Belgravia neighborhood and you might spot this funky phone booth, while other locales include a bathtub full of flowers and other installations.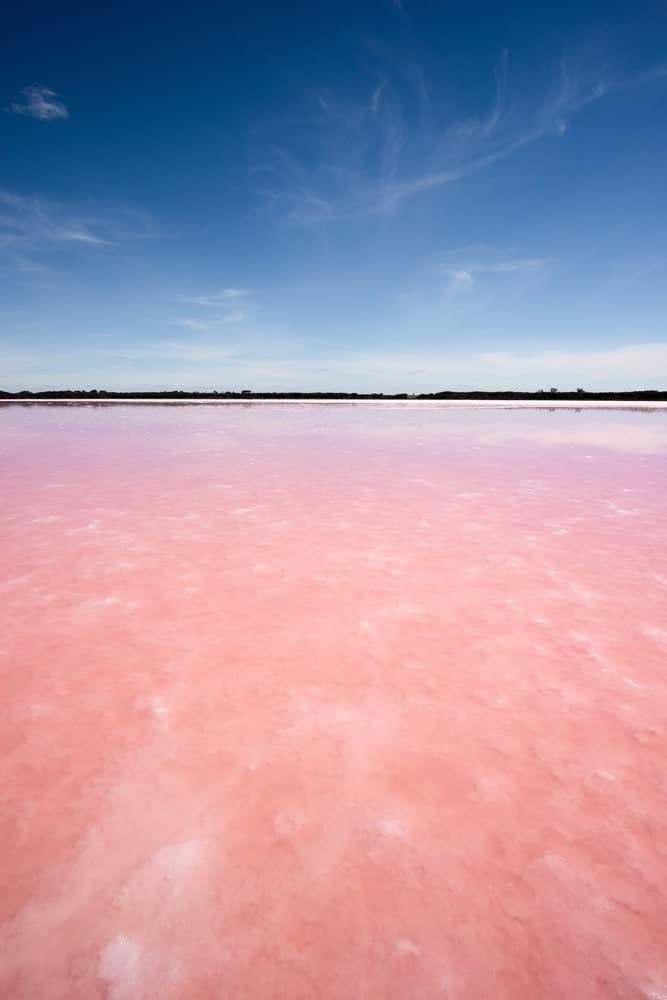 Lake Hillier, Australia
Believe it or not, this lake is actually pink! It's not just a filter. There are quite a few lakes around Western Australia, but this one is by far our personal favorite. Its pink-colored water is caused by a micro-algae which can only live in extremely salty water.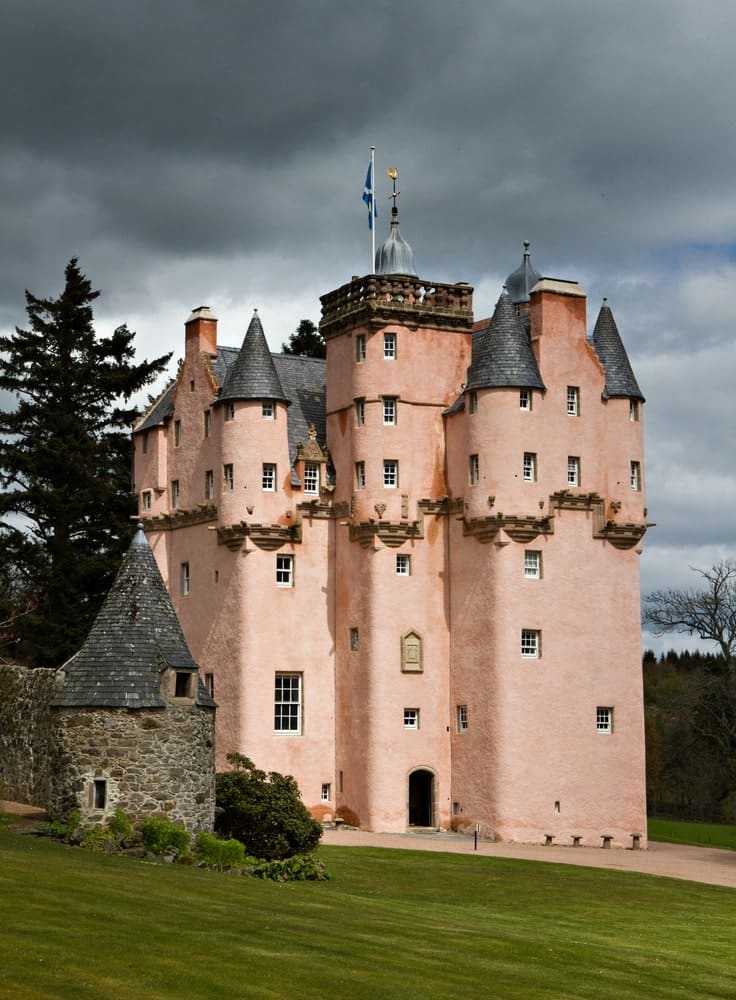 Craigievar Castle, Scotland
Not to be confused with the set of a Disney movie, this real-life castle can be found in Eastern Scotland. It was inhabited by the same family for over three hundred years, until in the 1960s, when it was given to the National Trust. Be sure to add this to your bucket list and channel your inner Rapunzel.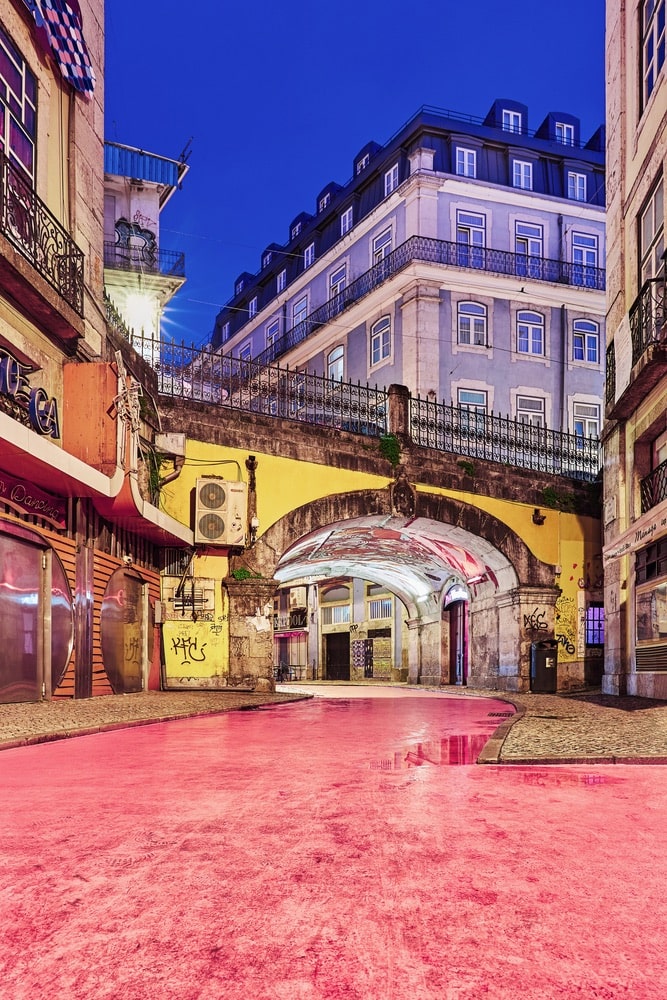 Pink Street, Portugal
It's like following the yellow brick road—but we're following the pink cement path instead. (Basically the same thing, right?) Rua Nova do Carvalho in Lisbon, Portugal was painted in 2011 as part of some TLC for the neighborhood, in addition to transforming old dive bars and brothels into trendy cafes and nightclubs. Good news—you can snap a picture on this picturesque pink street, and then grab a cocktail with your friends! What could be better?
View this post on Instagram
Pietro Nolita, New York
If you are a lover of Italian food and all things pink (who isn't?), then Pietro Nolita is for you! Both the interior and exterior of this cafe and cocktail bar are decked out in every shade of pink you can think of. If Barbie were planning a night out, this would be her go-to hot spot!
Comment below and let us know your favorite pink destination—and be sure to tag @viemagazine in your posts on Instagram and hashtag #VIEGoesPink!
---