Europe Is Reopening, and We Can't Wait to Go
---
April 27, 2021
Over the weekend, the president of the European Commission announced that fully vaccinated Americans will be able to travel to the 27 EU member states this summer, spurring excitement among U.S. travelers eager to visit the Continent. This enthusiasm comes as no surprise as the following countries are among the top 10 places luxury travel agency network Virtuoso is seeing summer hotel bookings: Italy, France, Greece, Spain, and Ireland. While a timeline isn't yet clear, travelers can continue to dream and even begin to plan. Here are even more reasons to visit your favorite European travel destinations.
ITALY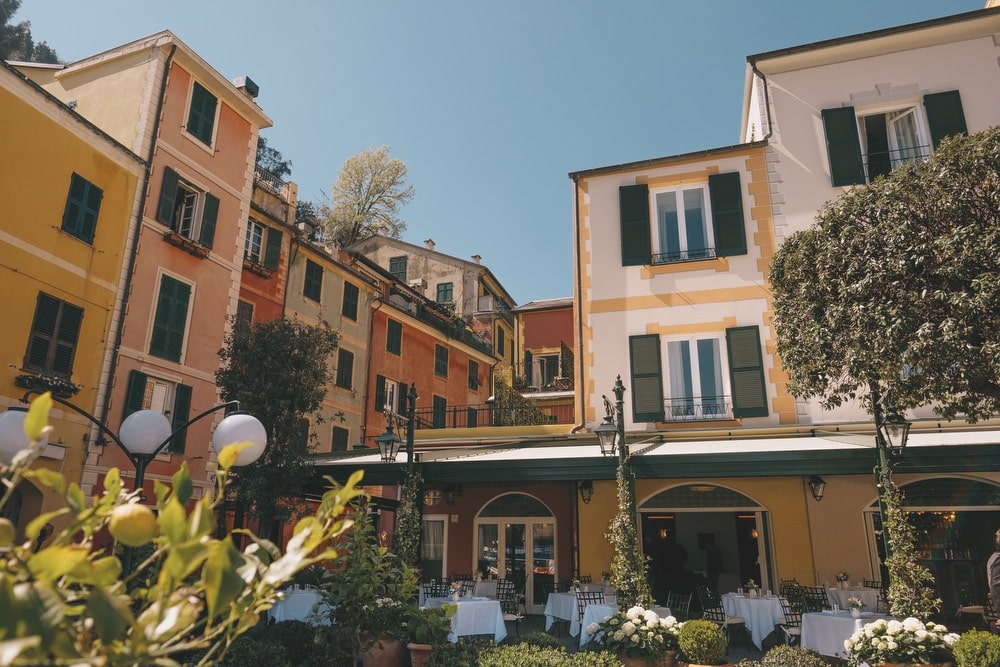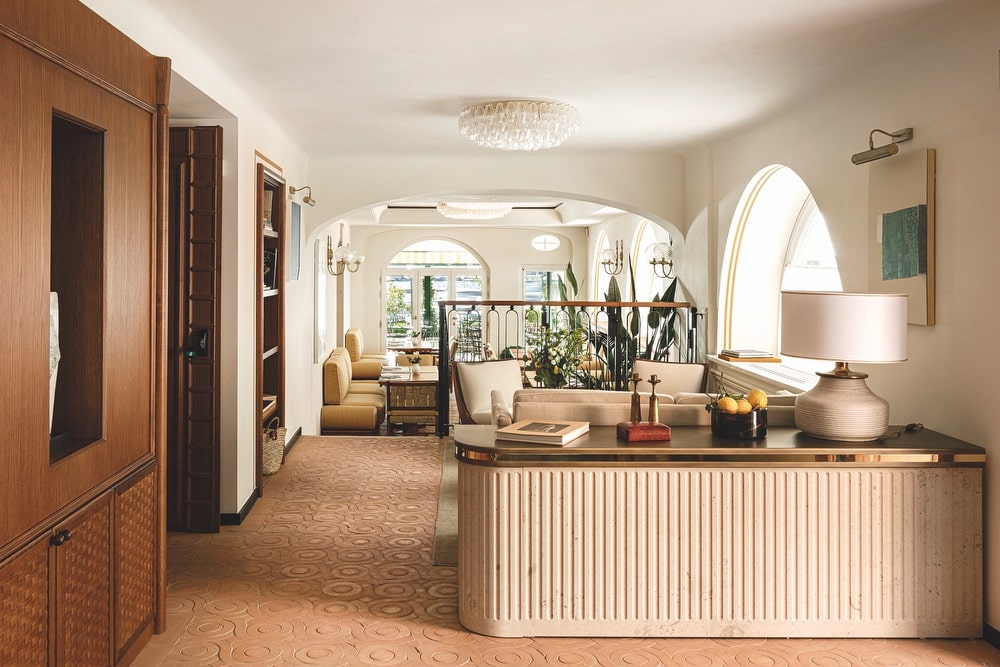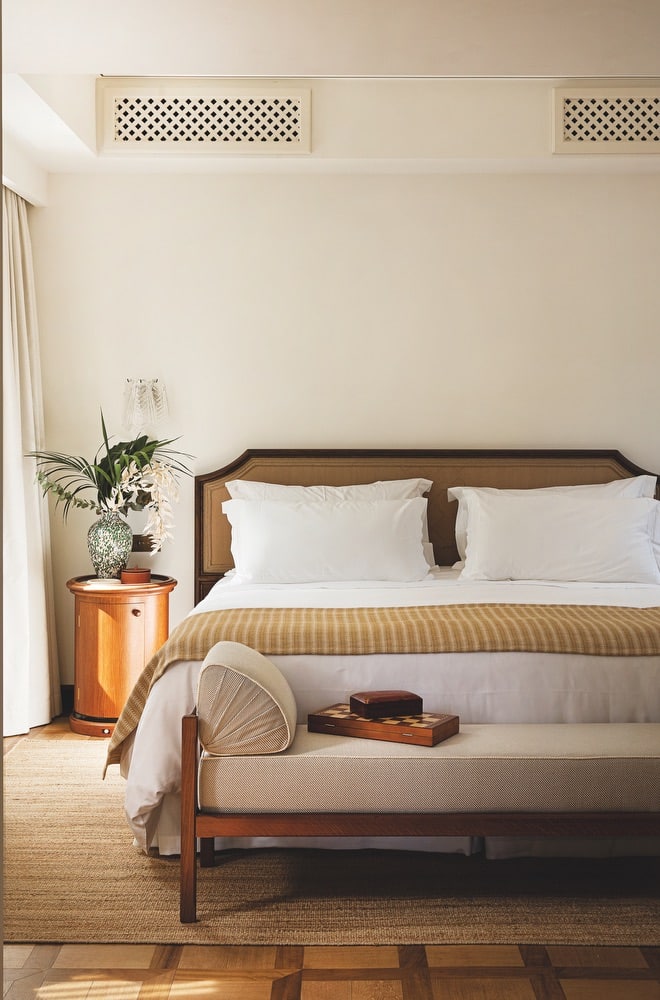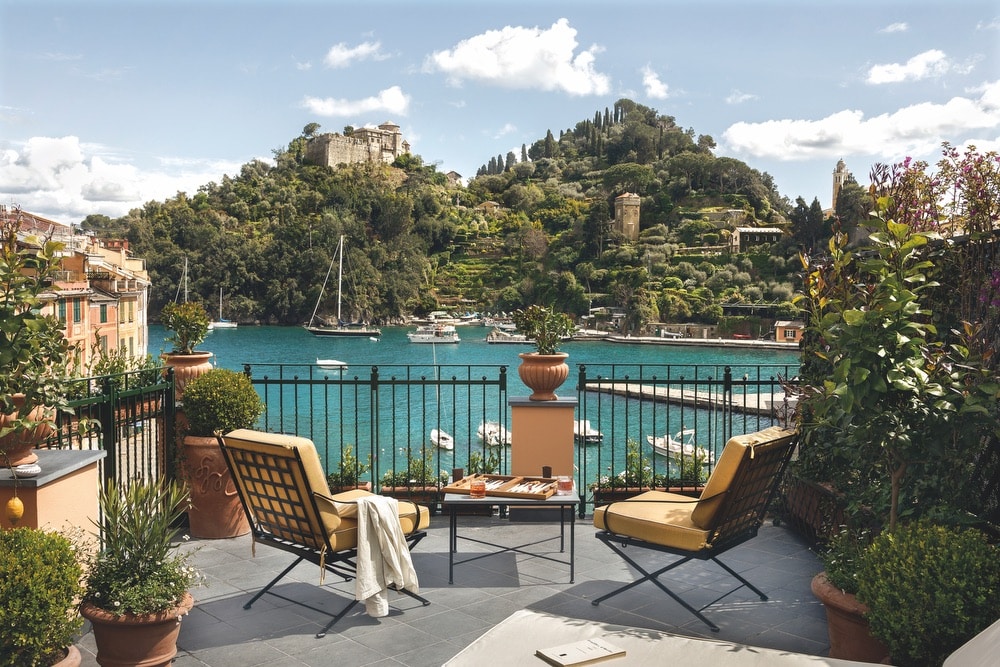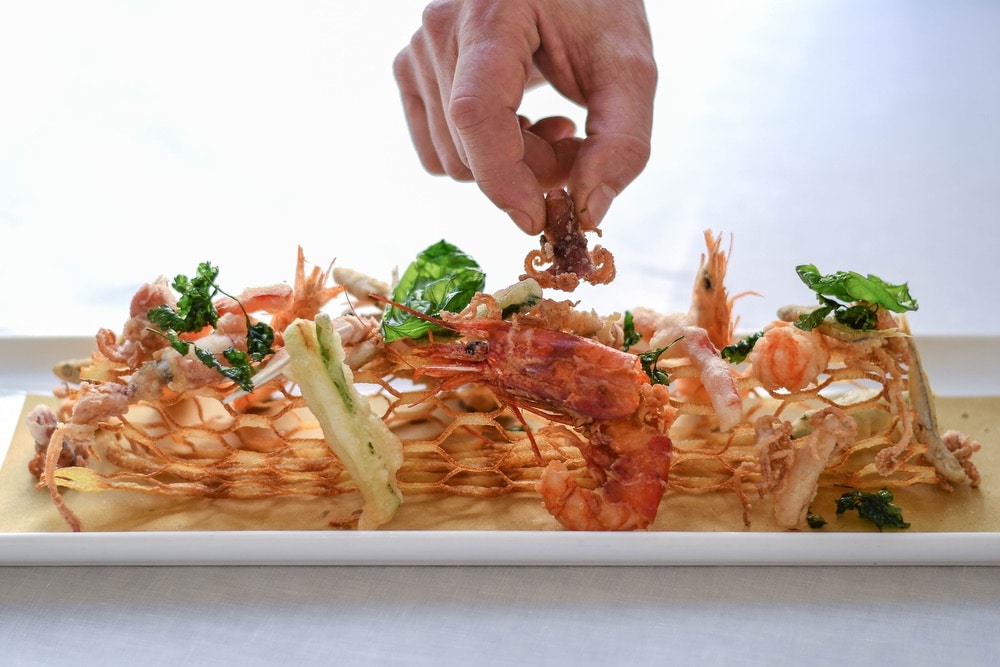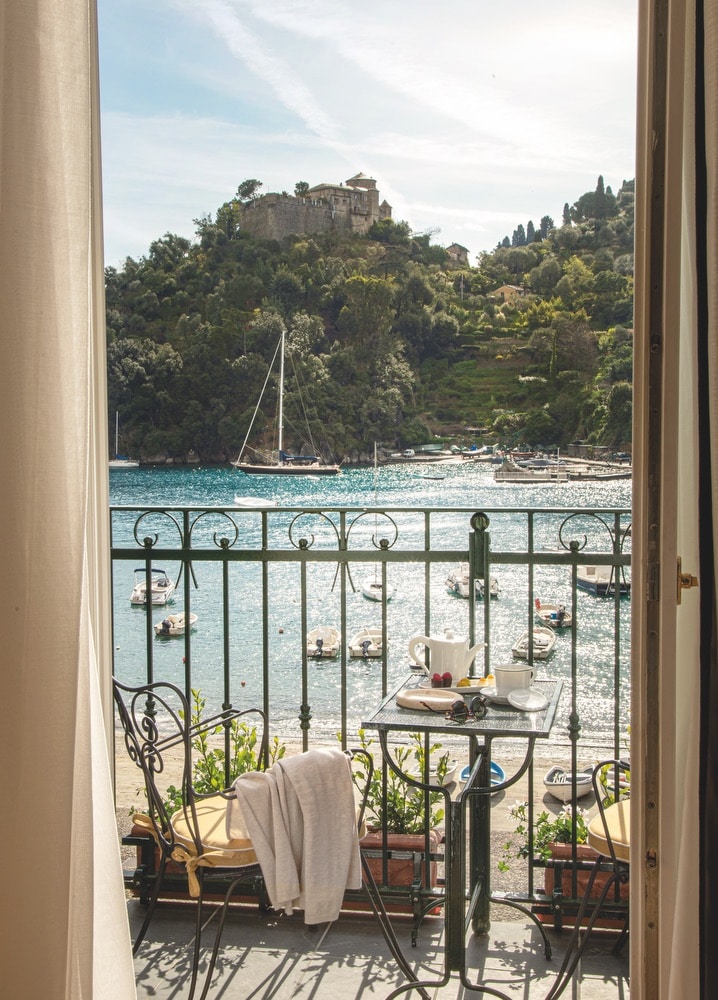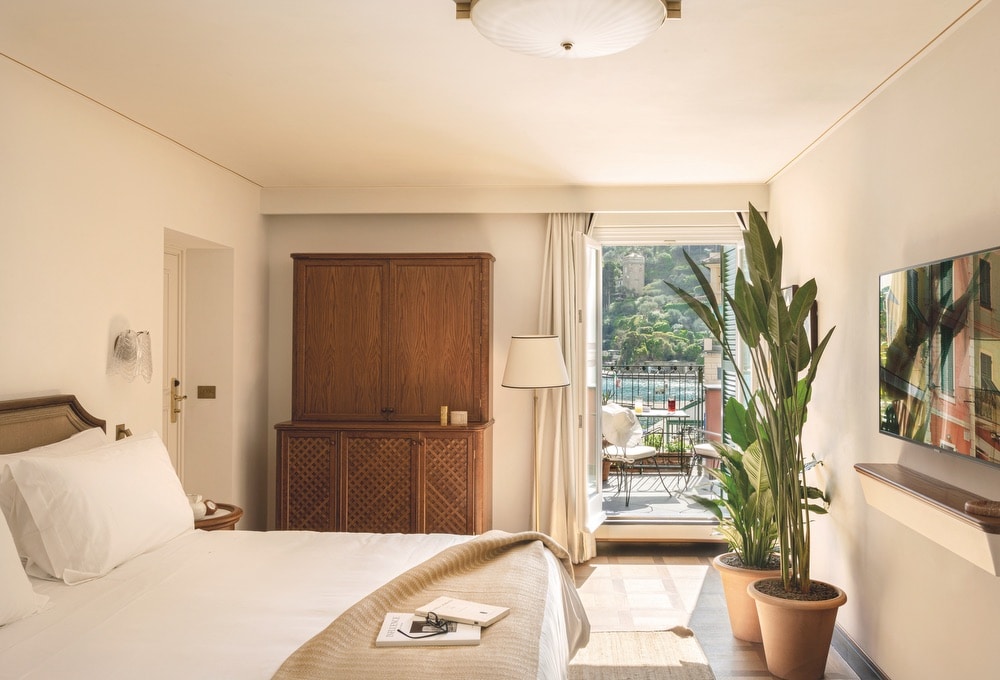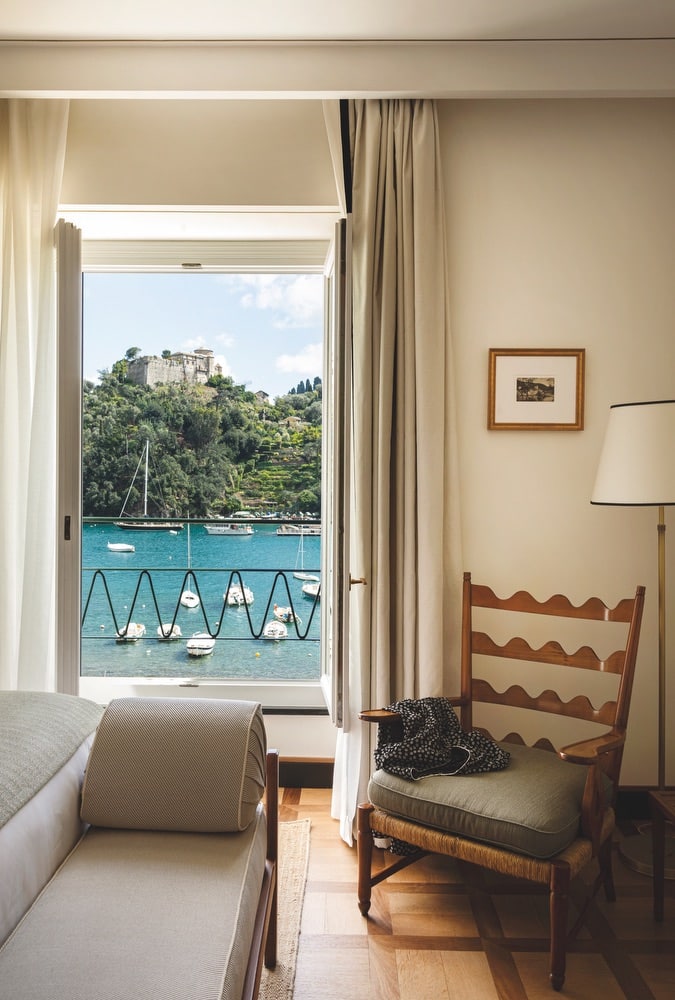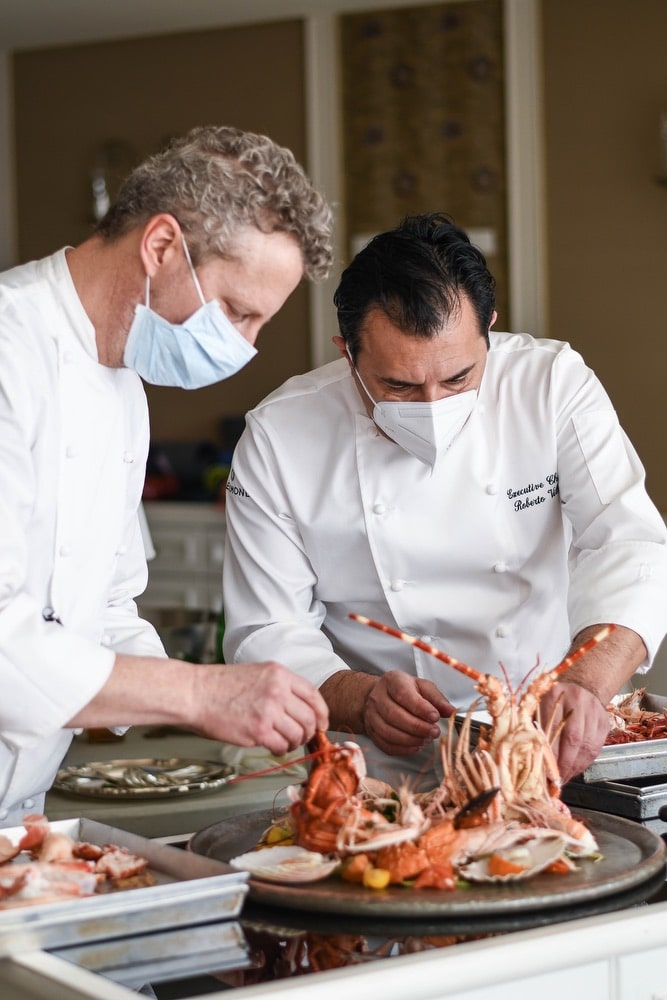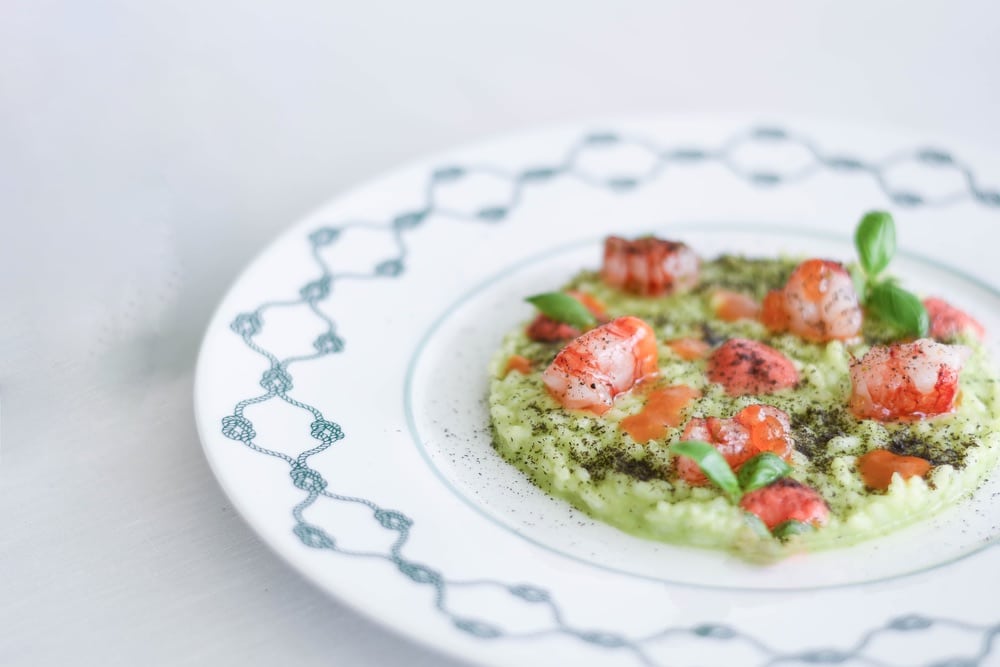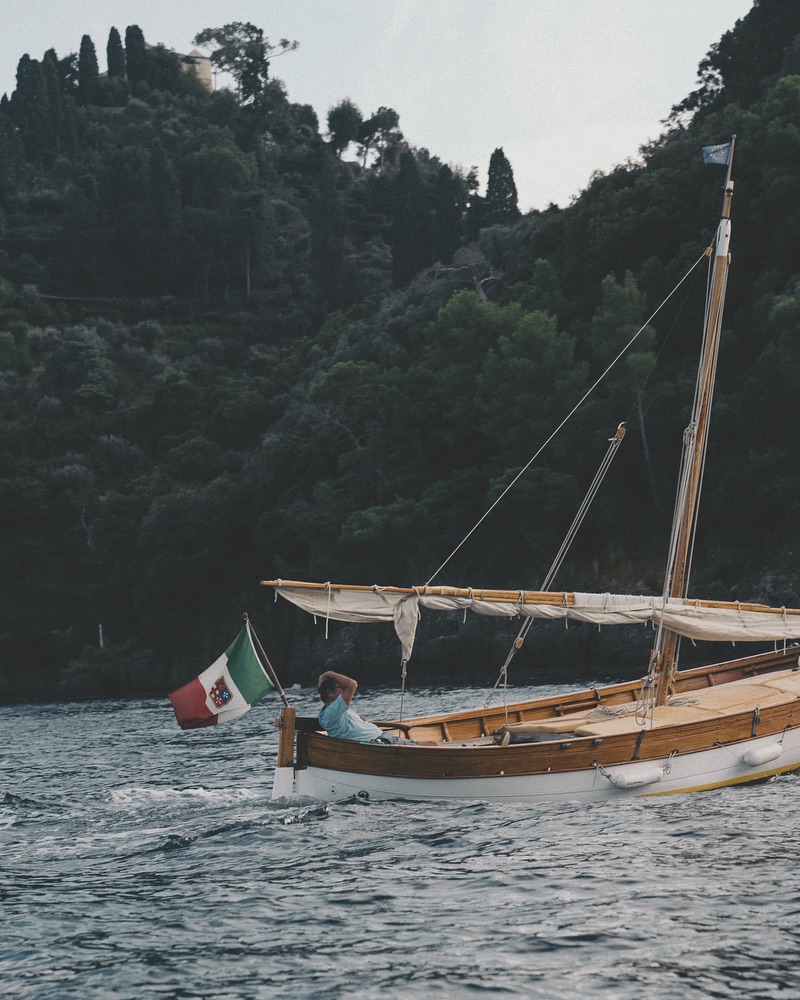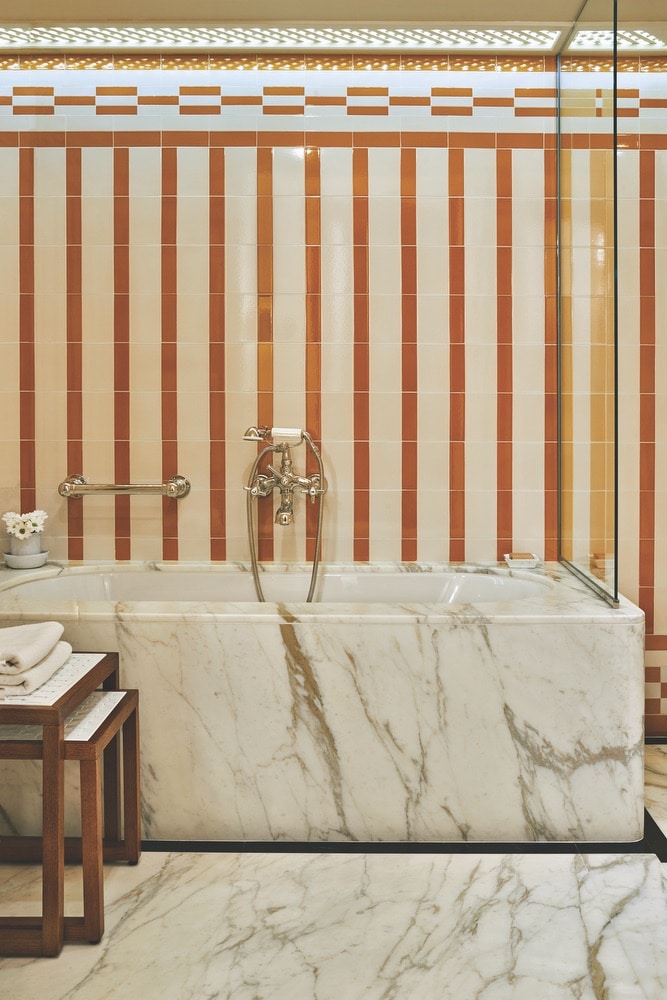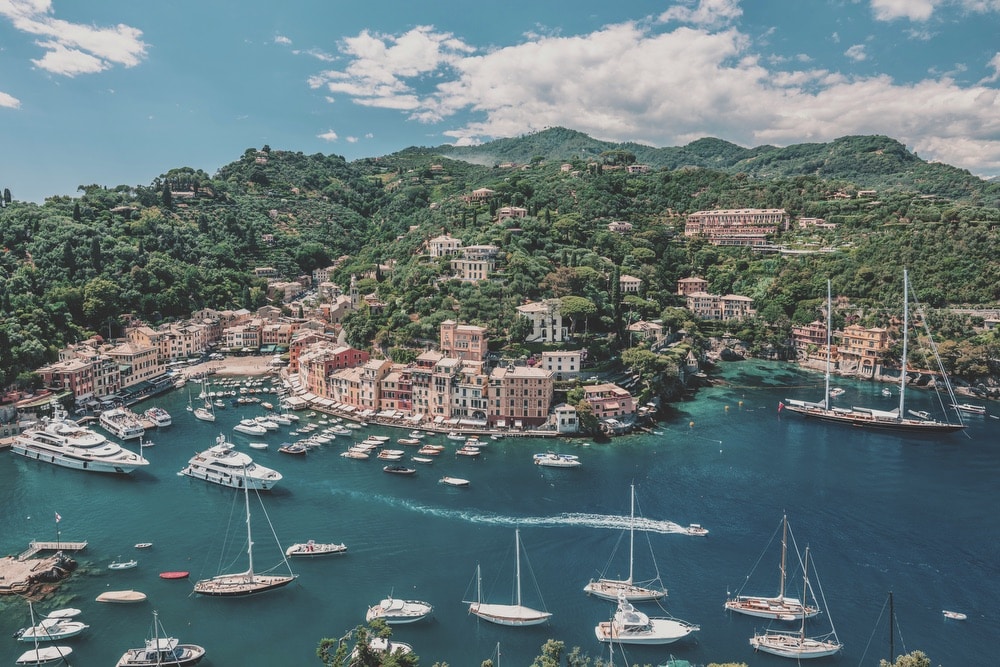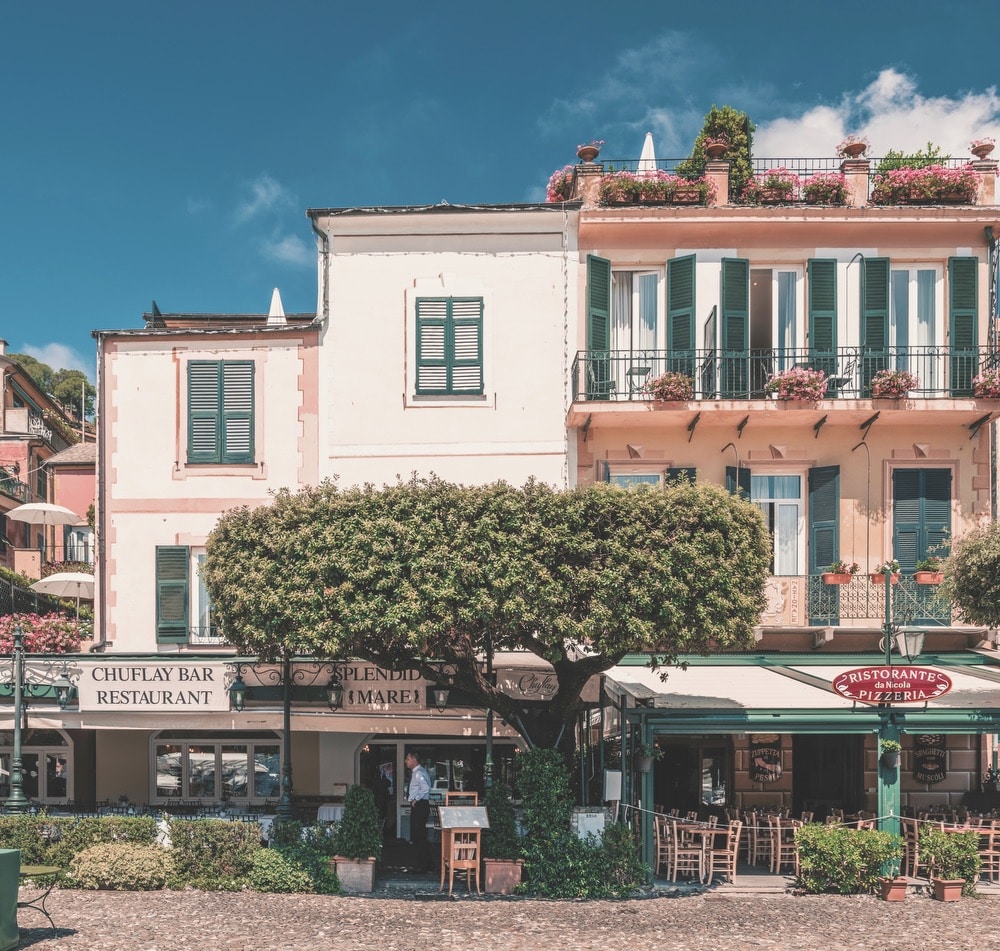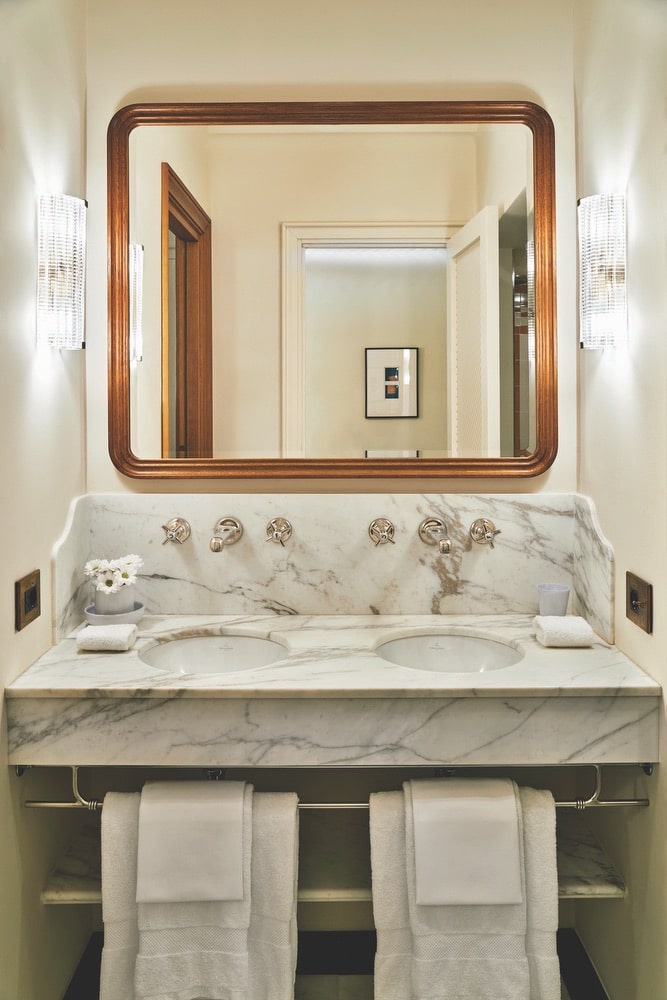 The small, crescent-shaped town of Portofino stretches along San Fruttuoso Bay, offering picture-perfect Instagram shots with brightly colored houses dotting the shoreline of the clear blue waters. Belmond will unveil the 14-room Splendido Mare, A Belmond Hotel, Portofino on May 1 following a major restoration led by Paris-based designers FESTEN Architecture. Located down the hill from the iconic Hotel Splendido, the renovation of Splendido Mare will reinvigorate this hot spot on the Italian Riviera. Inspired by its history in a fishing village, the design will reflect the cultivated casual atmosphere with natural woods, ropes, and brass accents along with traditional Ligurian colors of sea green, terracotta, and amber. The hotel will also debut a new dining destination, DaV Mare, in collaboration with the famed Cerea family's Da Vittorio Group (known for their three Michelin-starred Da Vittorio restaurant in Bergamo). Explore the Italian Riviera by sea on a traditional Lingurian boat or spend the afternoon under the sun with complimentary, reserved sunbeds at Bagni Fiore in Paraggi, largely considered the most exclusive beach in northern Italy. Make sure to stop by for a scoop at the gelateria and indulge in a tailored tasting session. Rates starting at $670 plus taxes per night.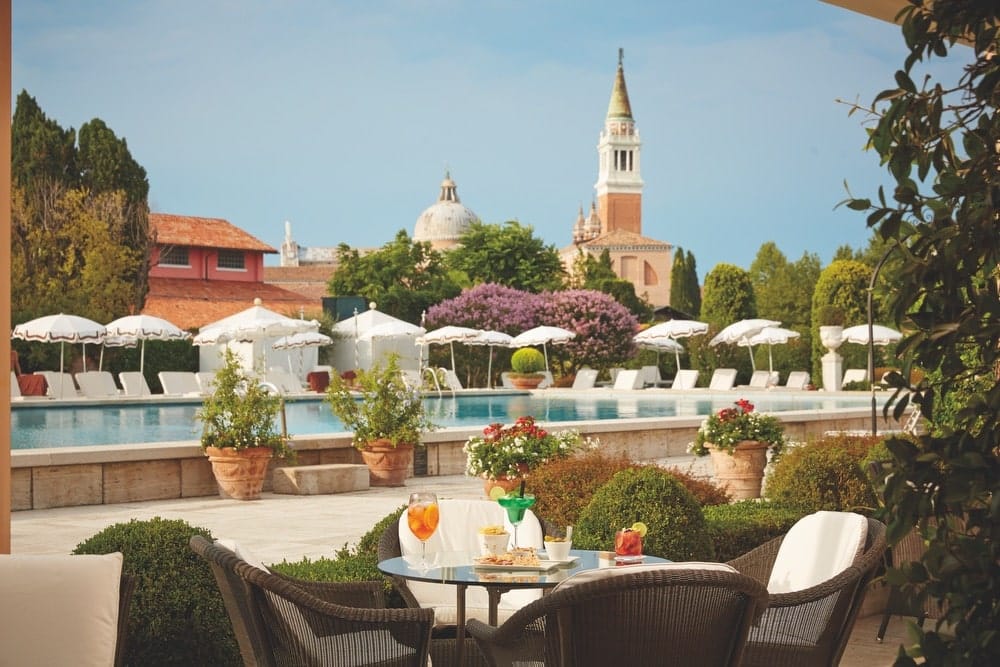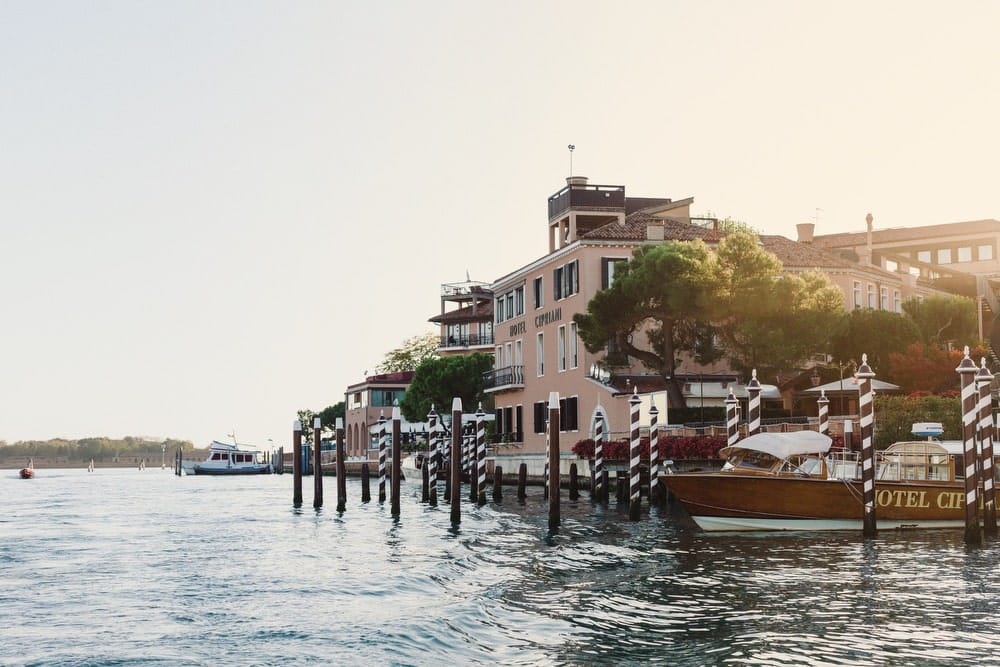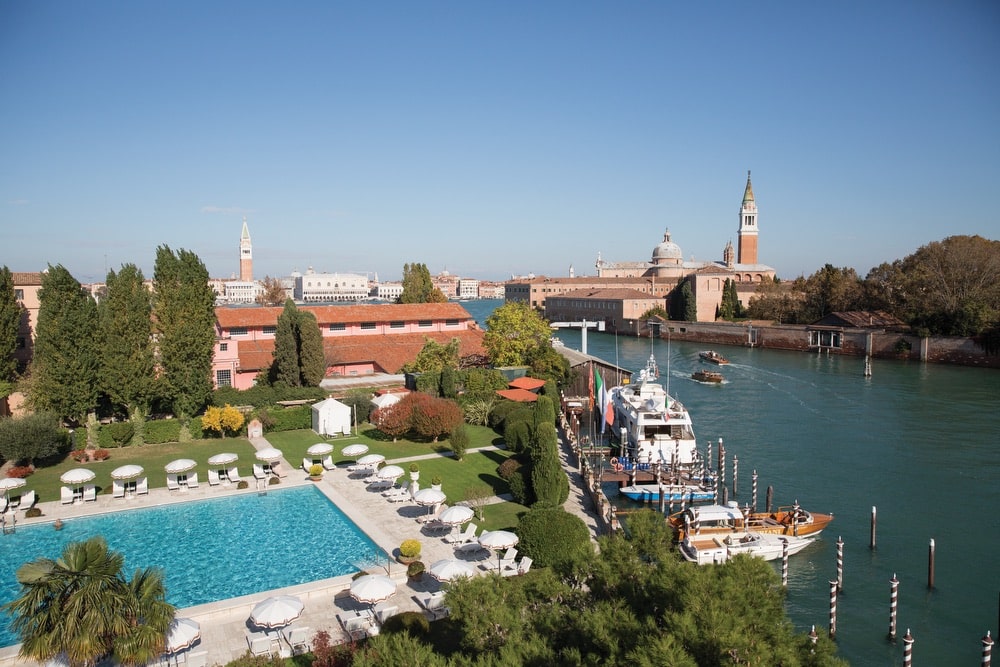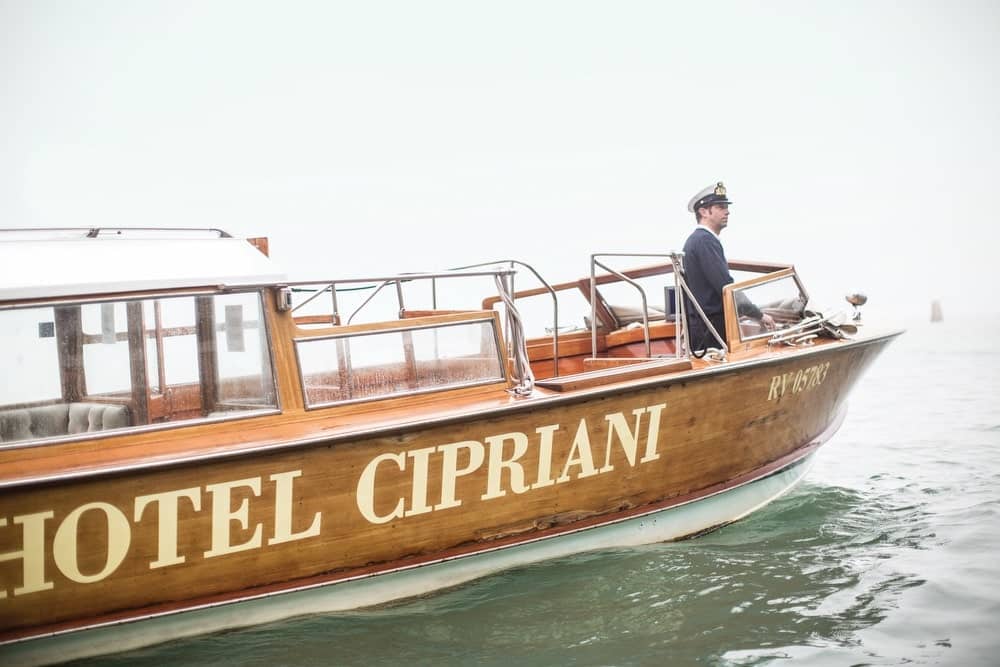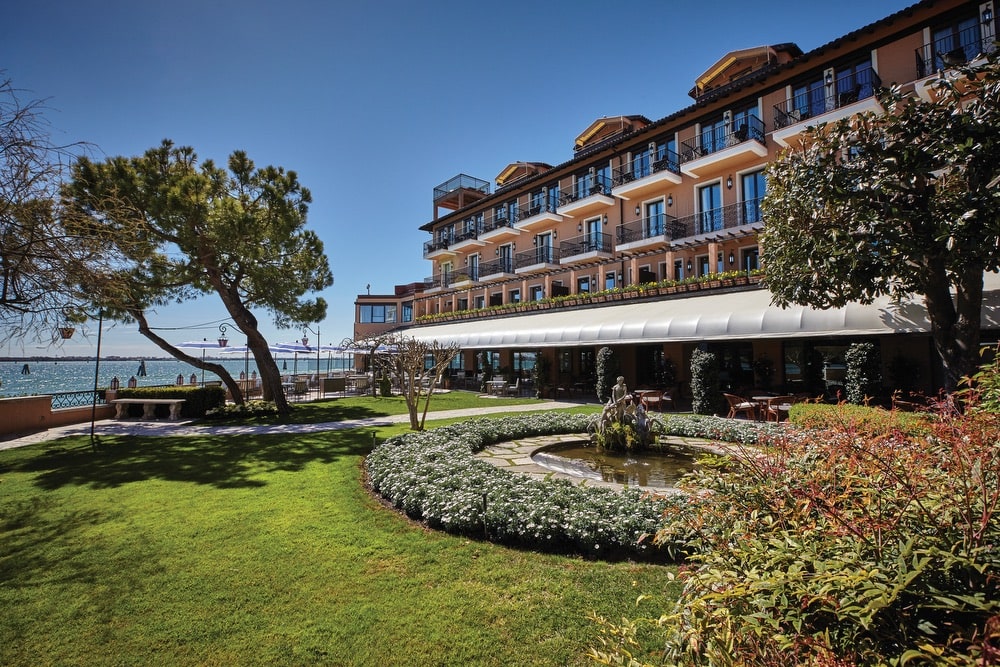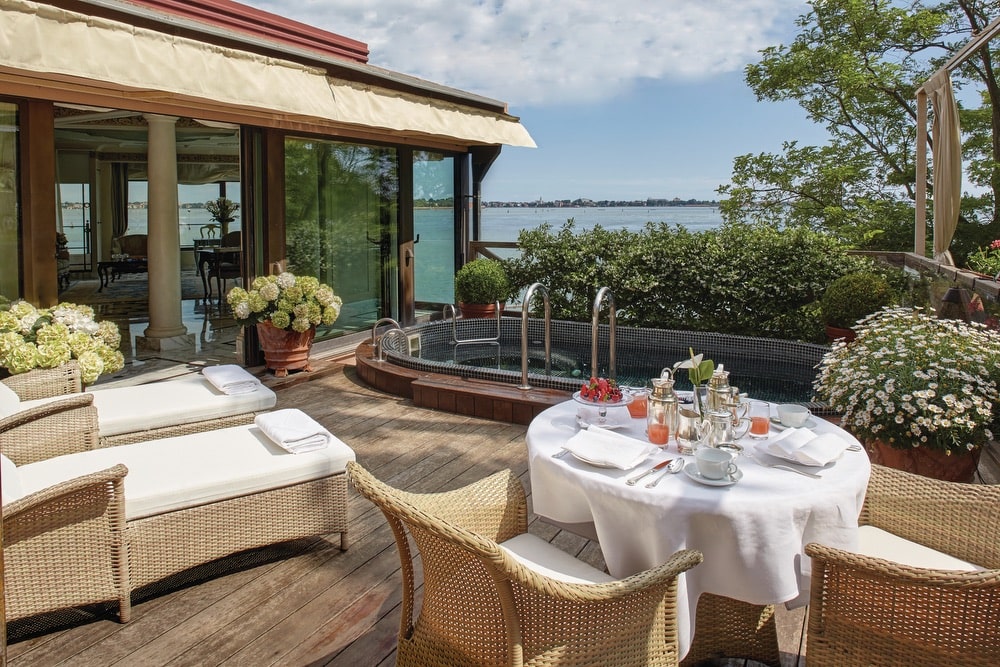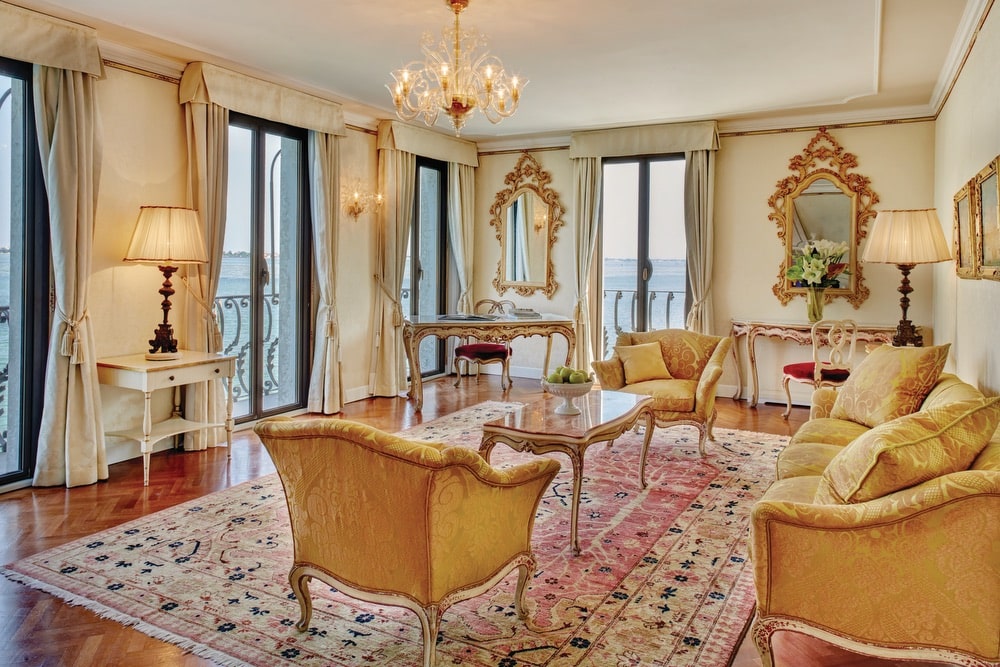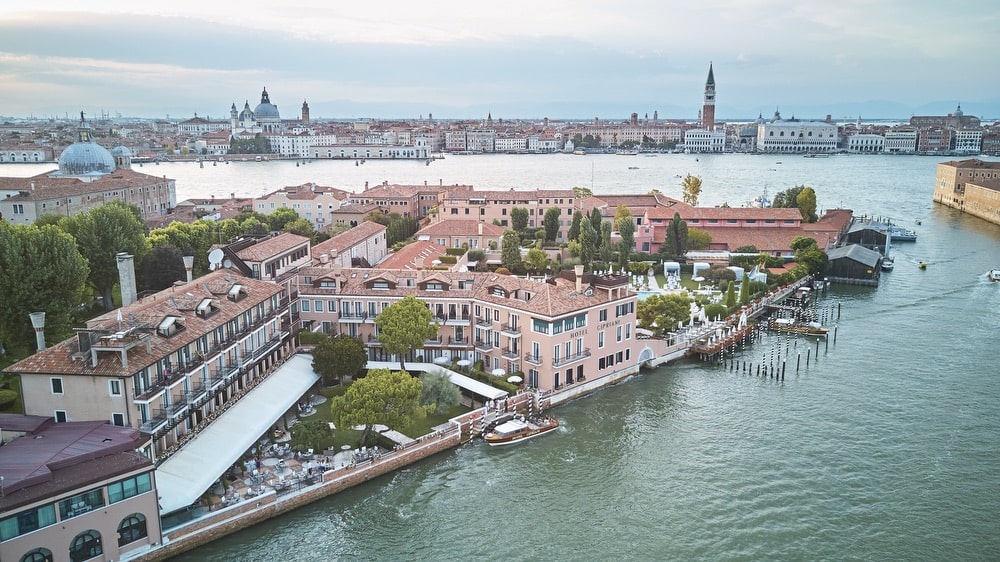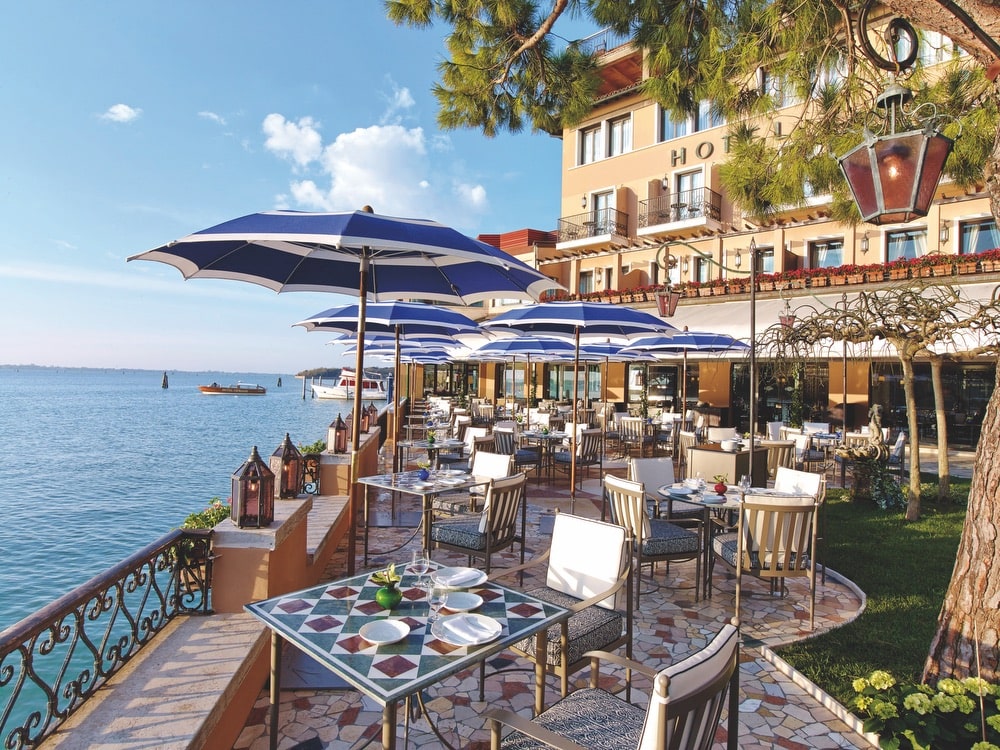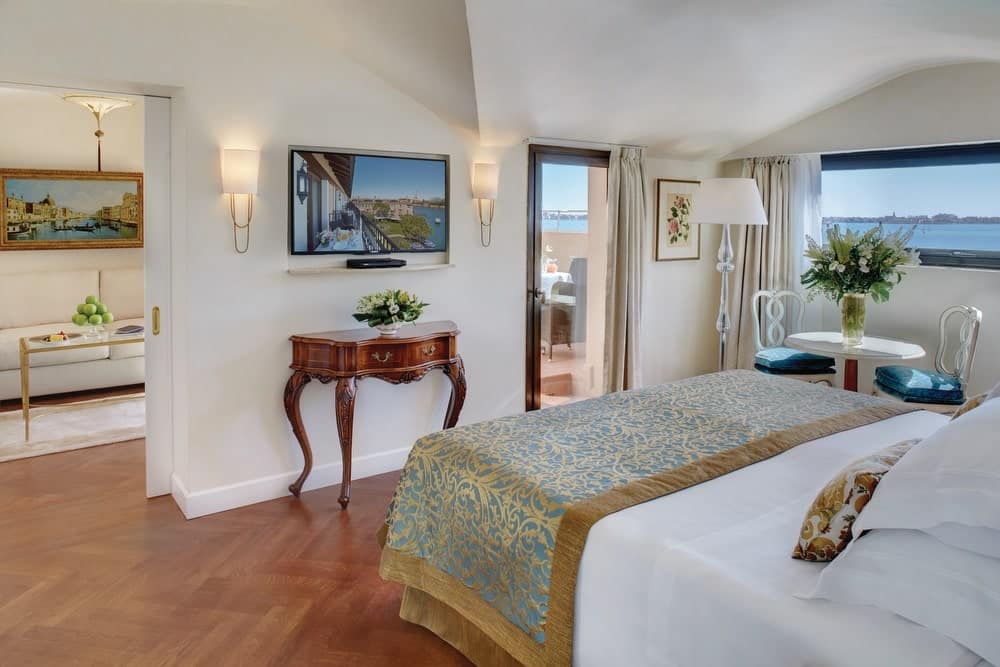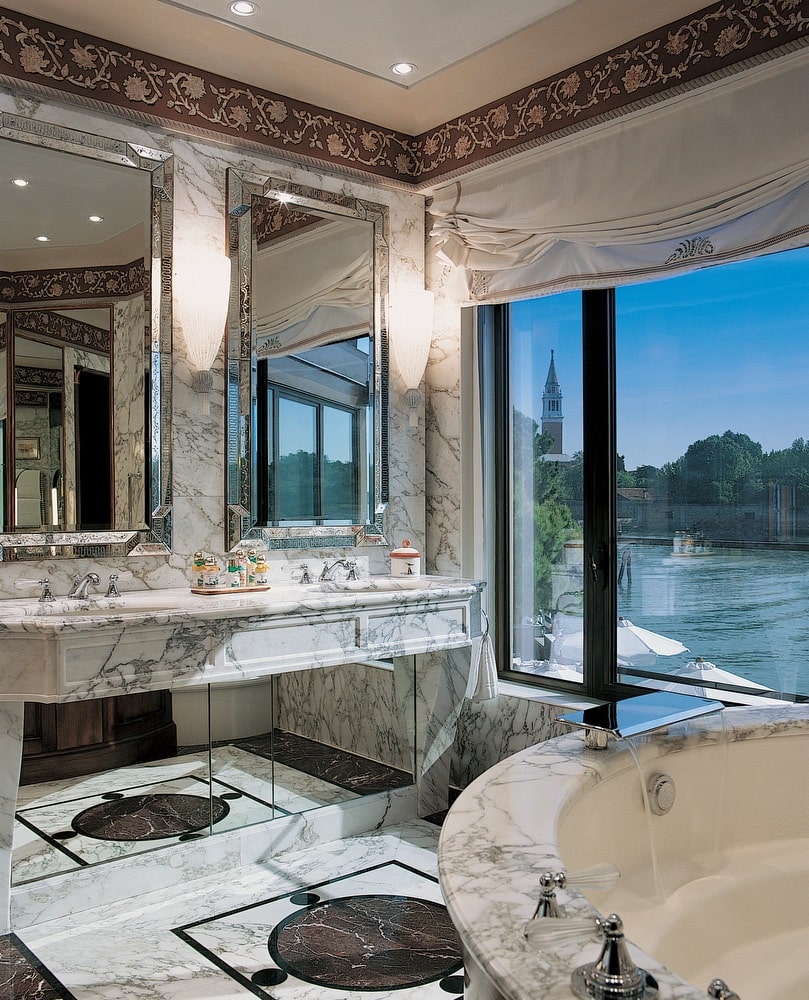 Ideally situated on Guidecca Island, the iconic Hotel Cipriani, A Belmond Hotel, Venice is a private hideaway with exclusive before- and after-hours access to favorite sites and private excursions to under-the-radar towns. A welcome respite, arrive via the hotel's private dock before weaving through the property's gardens and stepping onto the floating terrace at Cip's Club – a favorite among guests and locals alike for an apertivo and traditional Venetian fare. Make sure to have a Bellini (or two), Venice's signature cocktail comprised of peach juice and prosecco, that was invented by Giuseppe Cipriani, founder of Belmond Hotel Cipriani, in 1948. For a fine-dining affair, the canal-side Michelin-starred Oro Restaurant offers just 41 seats serving an inventive Italian cuisine with locally sourced ingredients from the hotel's own farm and nearby islands. Relax by the nearly Olympic-sized swimming pool – the only one of its size in Venice. Build out a fulsome itinerary with private experiences including exploring the lagoon aboard Belmond's Edipo Re, a meticulously restored, 16-meter vintage 1960s sailboat, or breakfast in the tower of Palazzo Contarini de Bovolo as the sun rises over the city. Hotel Cipriani will re-open for the season on May 13. Rates starting at $820 plus taxes per night.
In addition to Portofino and Venice, Belmond has train and hotel options across the EU: in Sicily, Florence, and Tuscany, Italy; Mallorca, Spain; Madeira, Portugal; and the legendary Art Deco sleeper train, Venice Simplon-Orient-Express.
While we are still waiting on specific Covid-19 entry requirements for Italy, American Airlines and Delta are currently offering quarantine-free flights into Rome and Milan. Nonstop flights into Venice and Milan are available from major U.S. cities, while layovers are also available in France (with a new route to Catania launching in July), Amsterdam, and Zurich.
FRANCE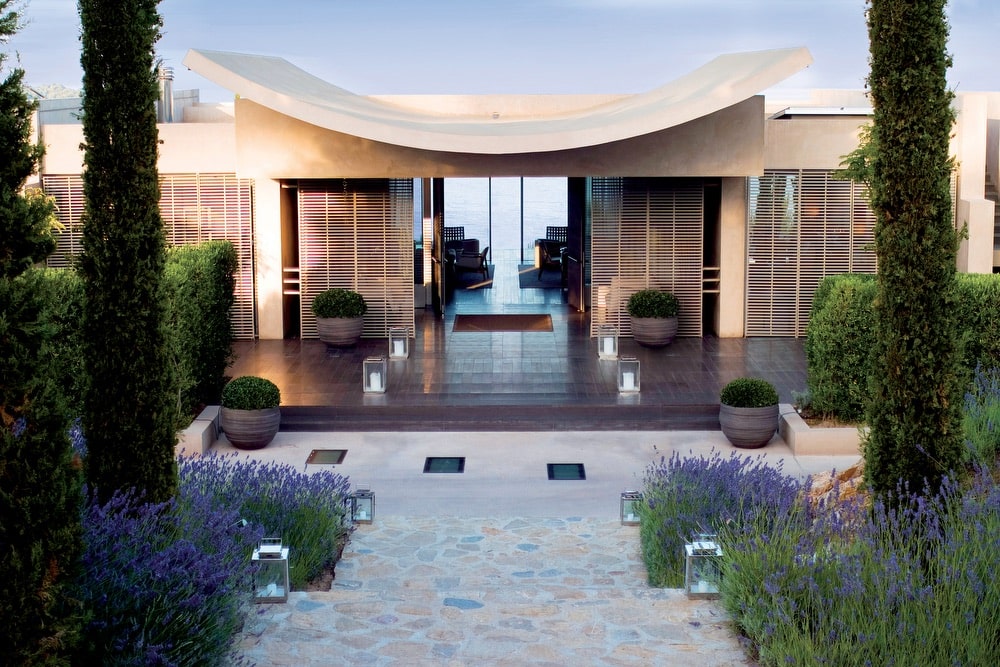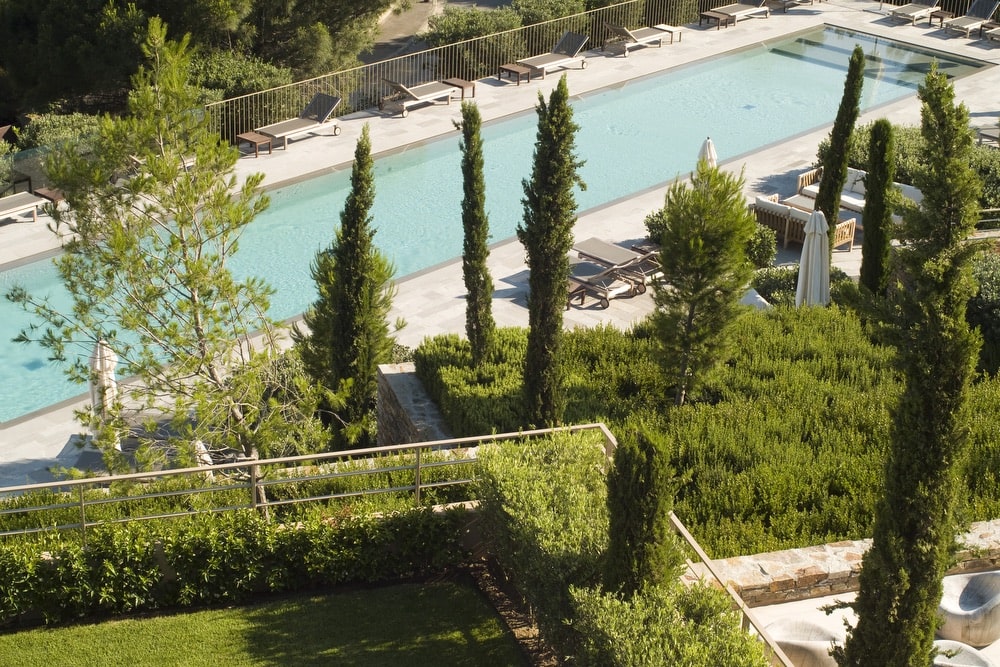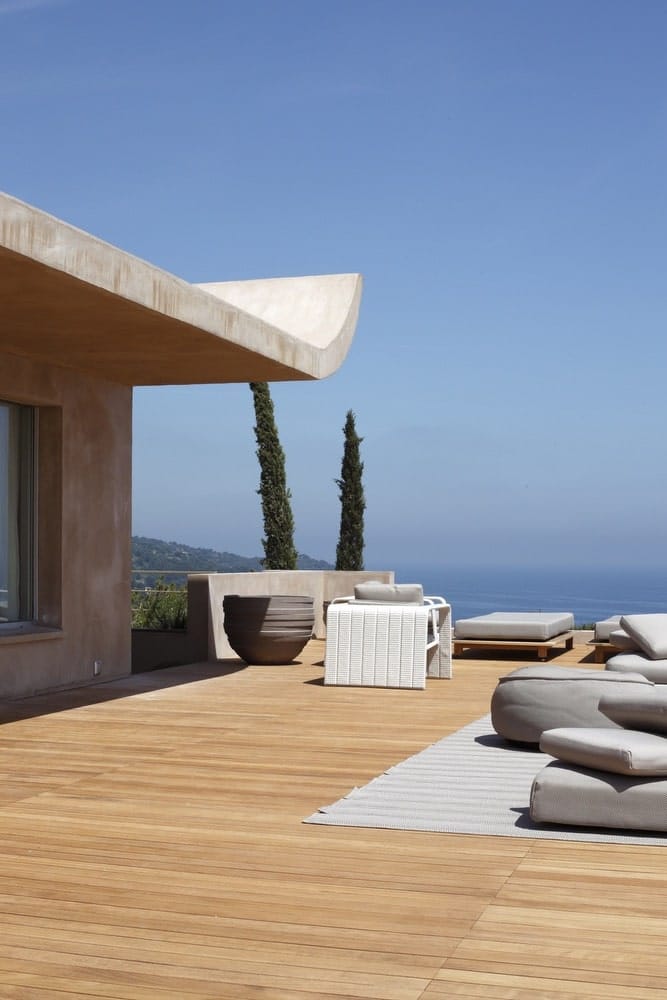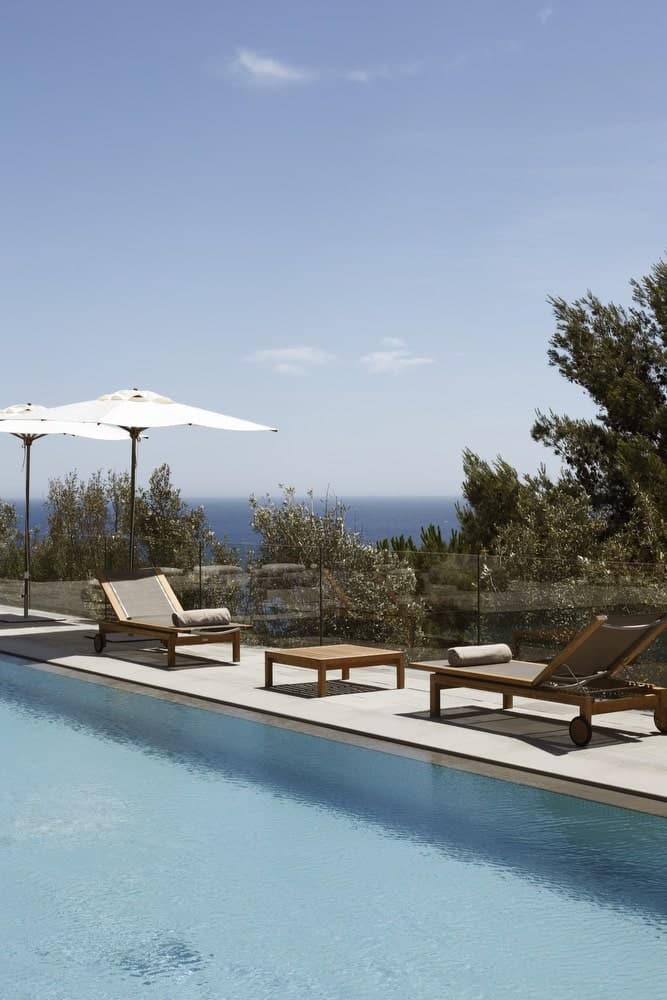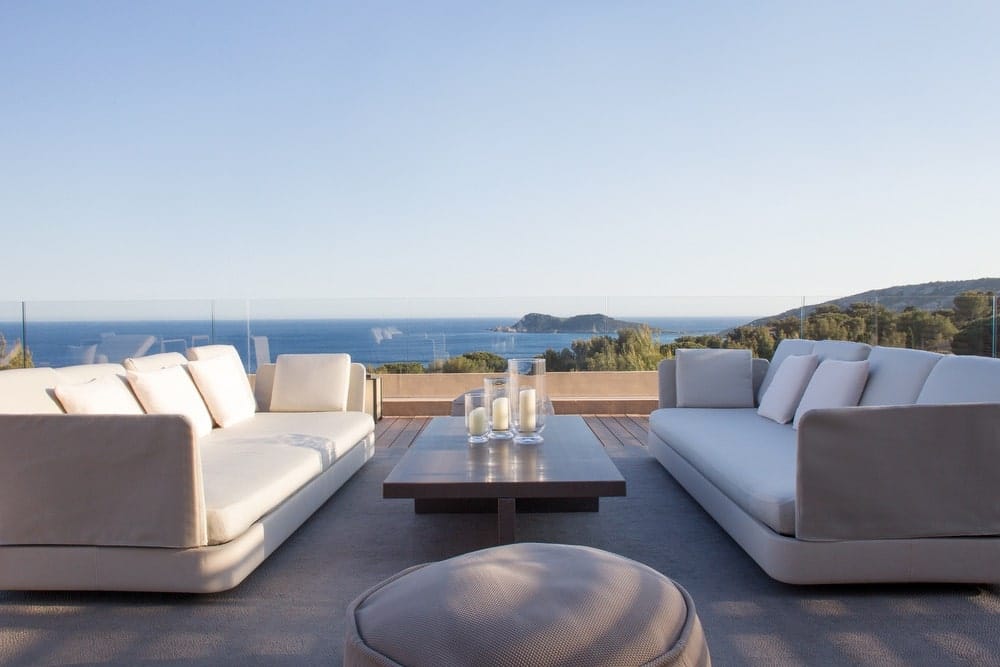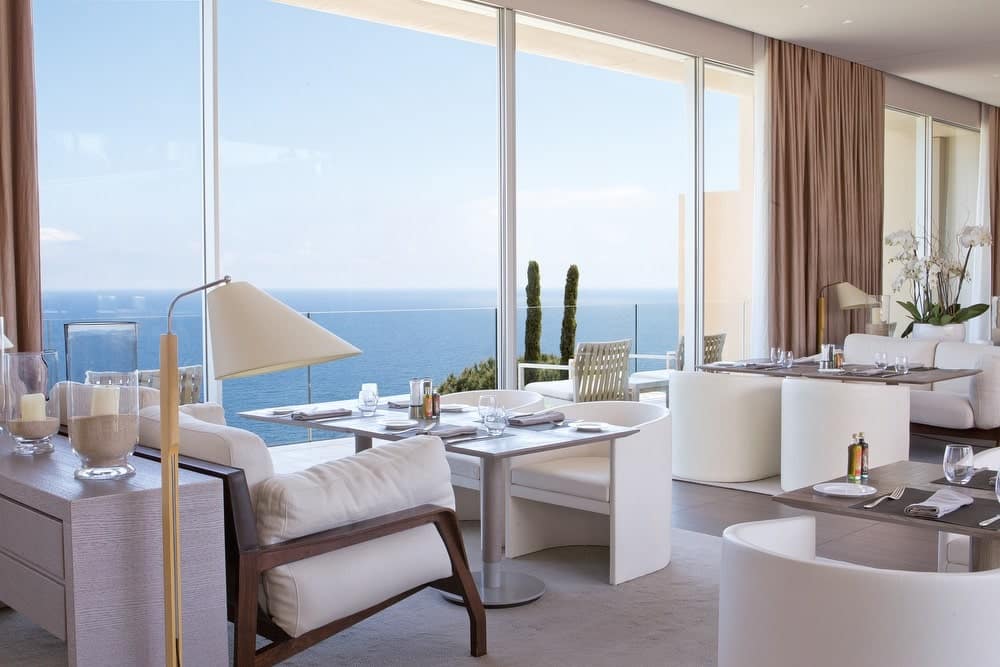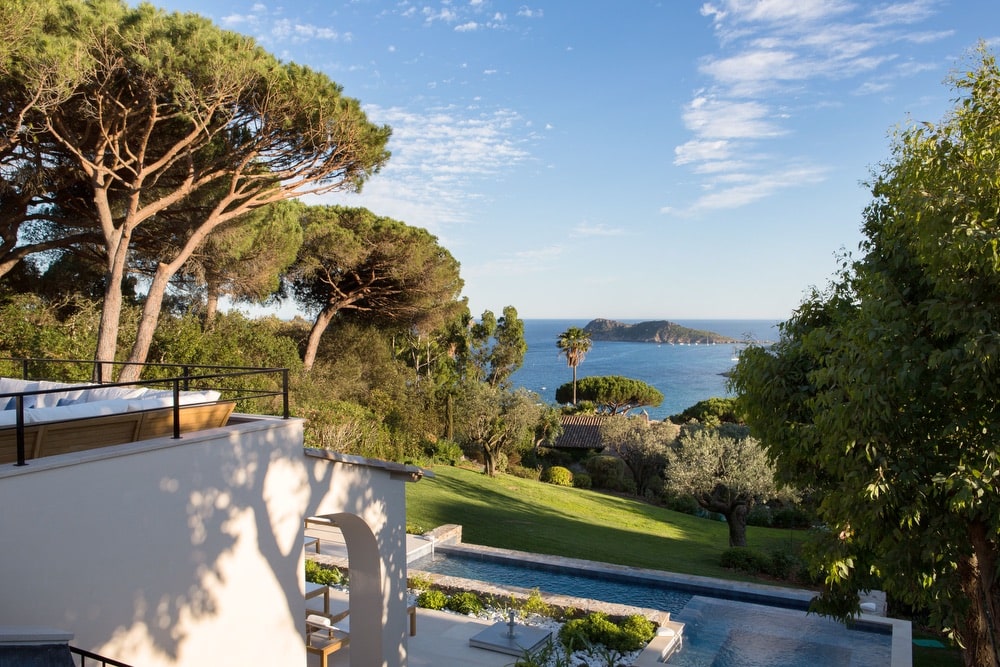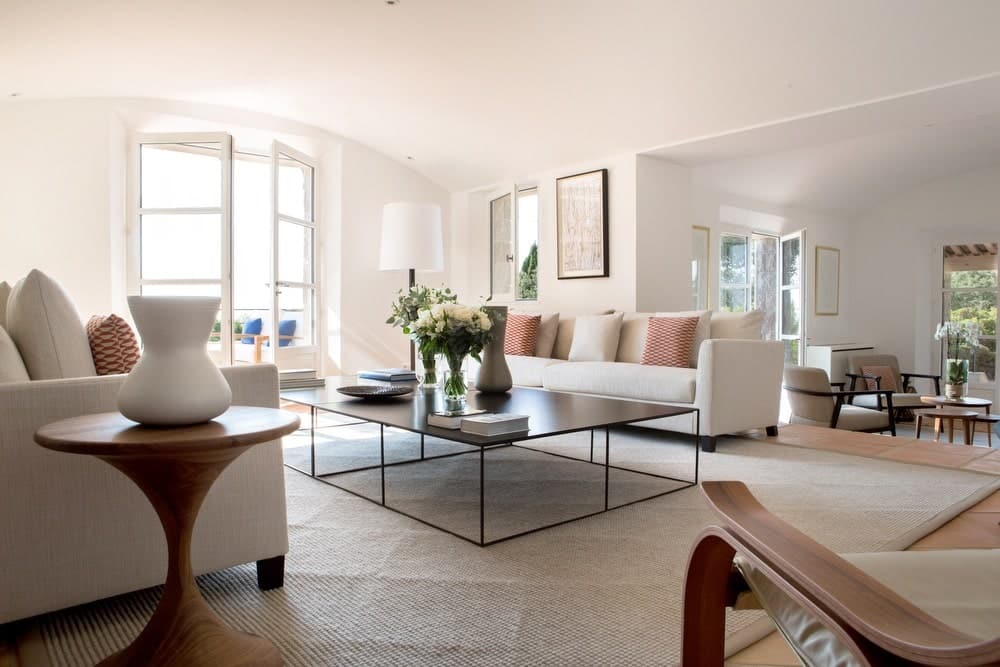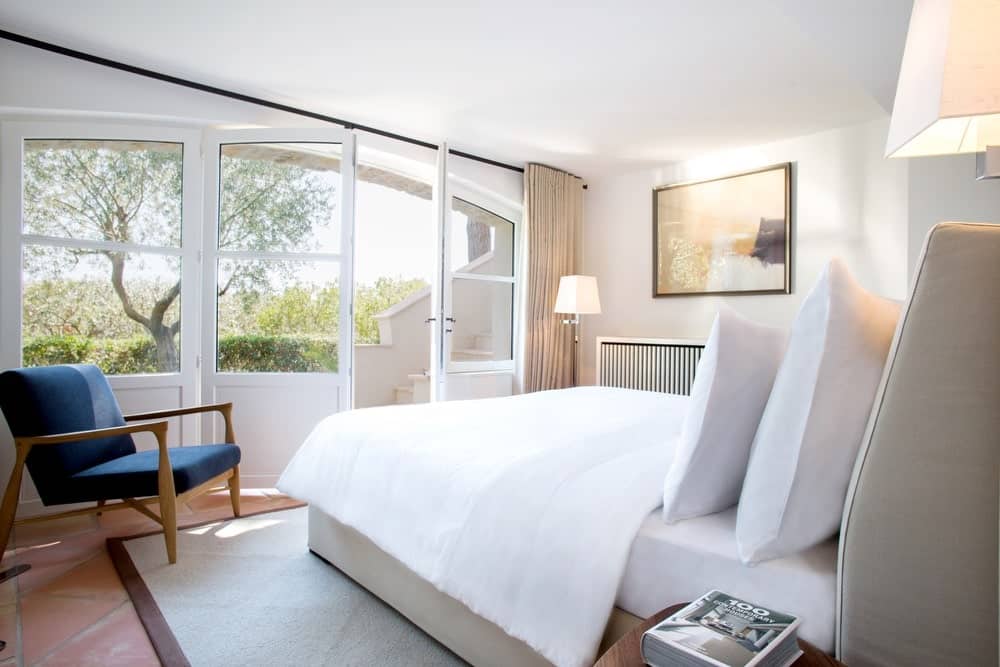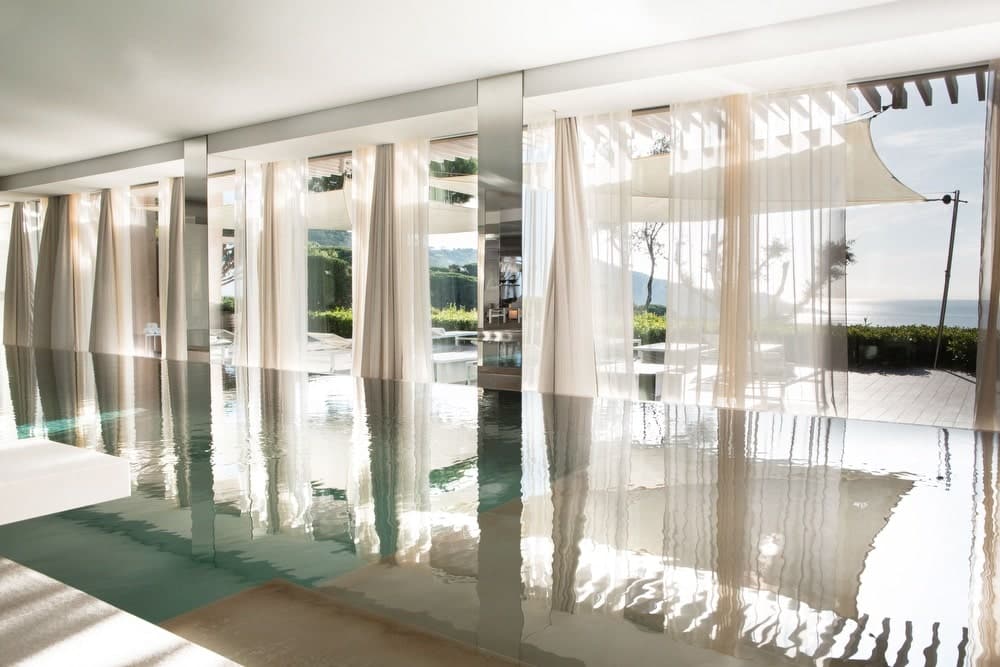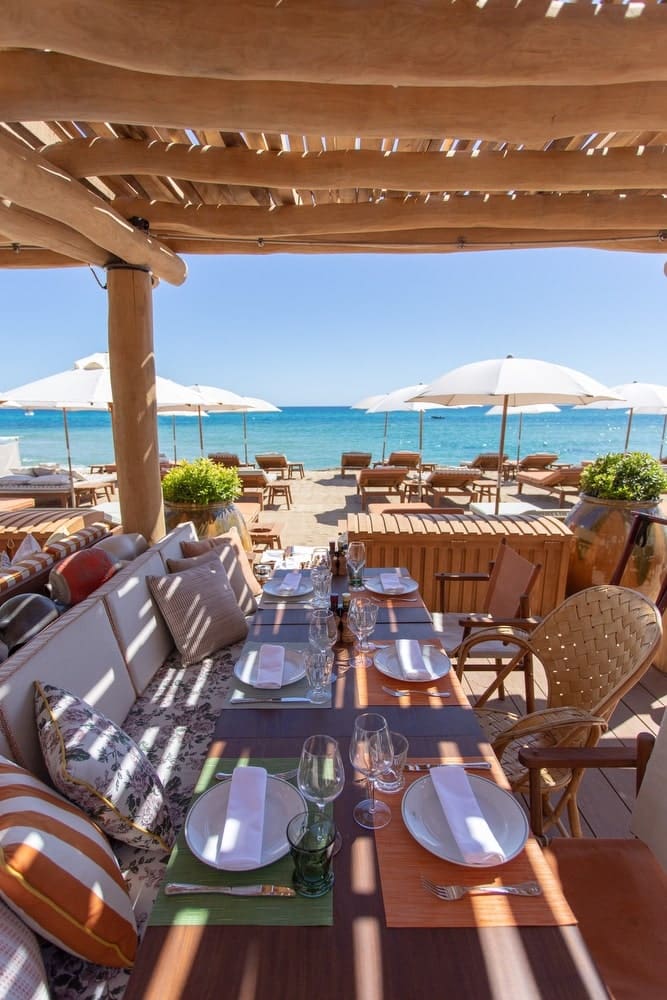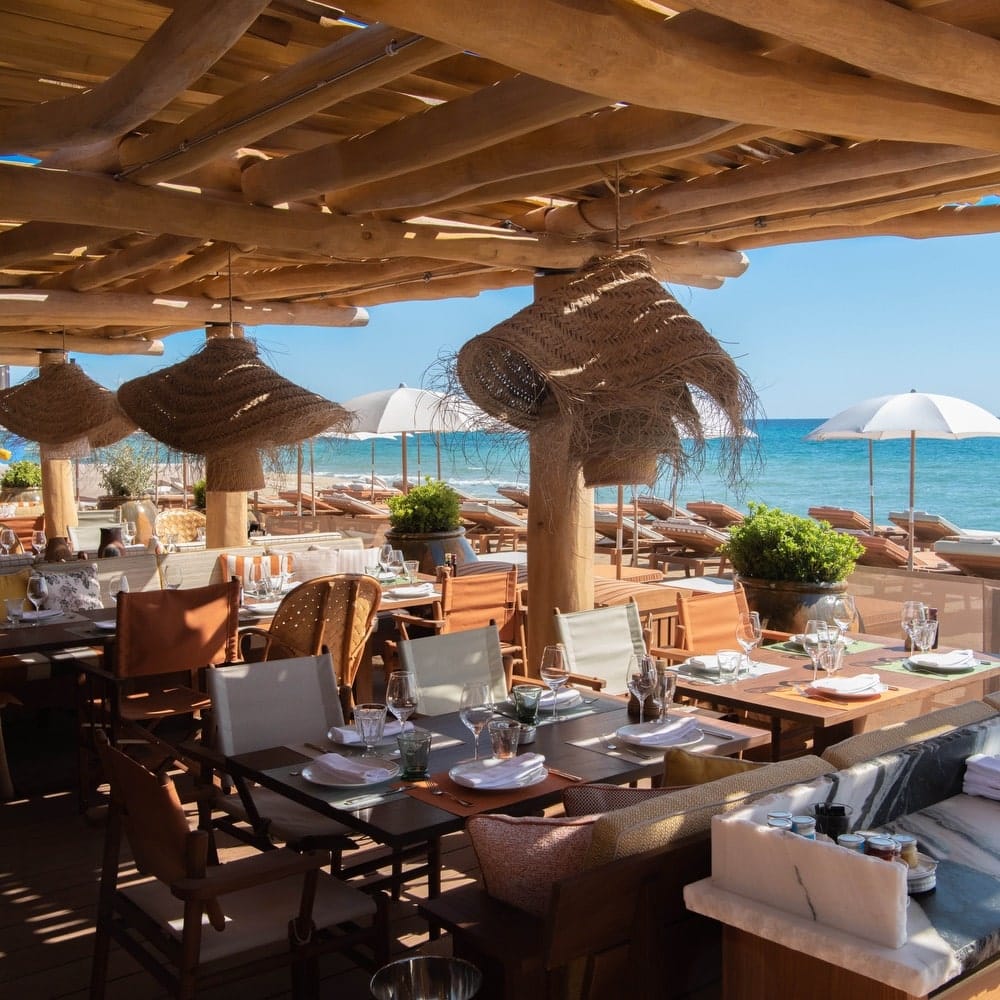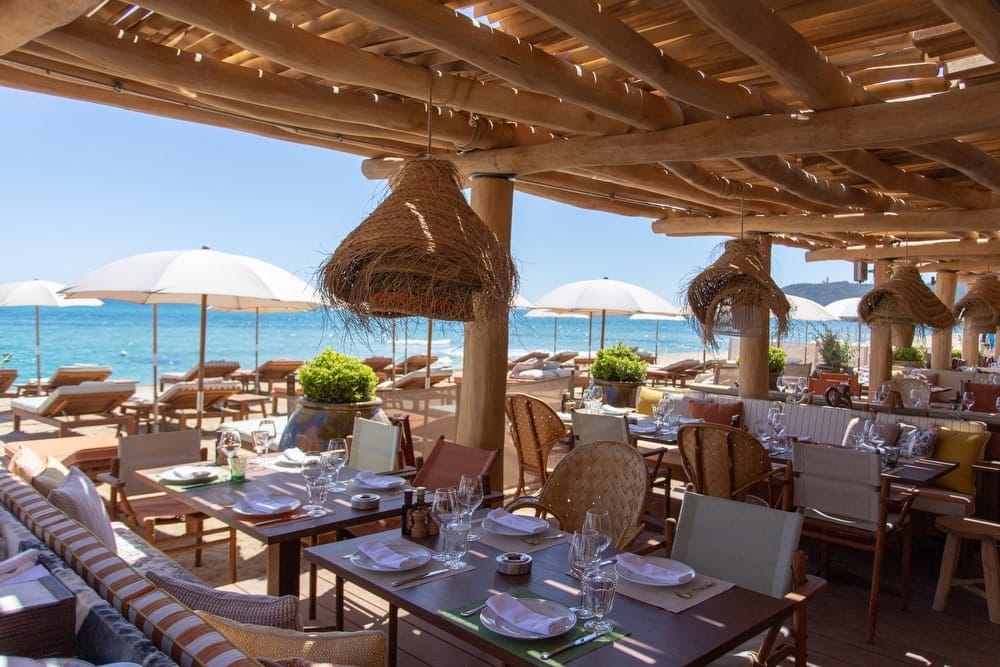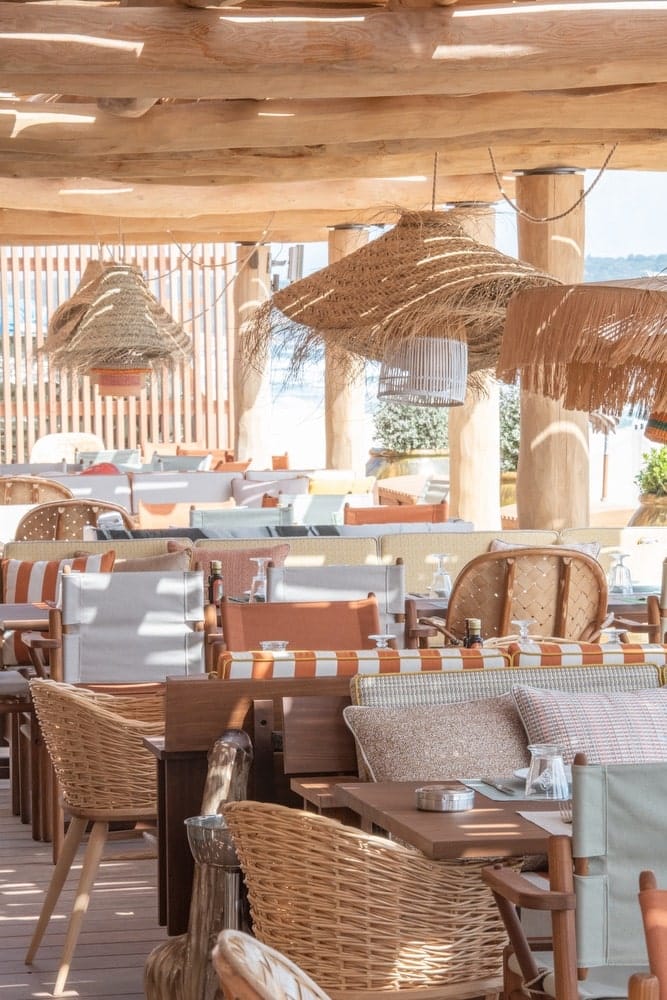 Rosé, sunshine and joie de vivre. What's not to love? One thing is for sure – the South of France knows how to do summer right. Just 15 minutes outside St. Tropez, La Réserve Ramatuelle will emerge from a renovation on May 12 helmed by interior design maestro Jacques Garcia. Garcia is overseeing the refresh of the lobby, patio bar, and two Michelin-starred La Voile restaurant, taking inspiration from the 1950s and 1960s when Cocteau, Picasso, and Picault brought their creativity to the French Riviera. A special touch is the sculpted lights designed by Julien Capron, grandson of the famous Vallauris ceramic artist Roger Capron. Julien also designed the handmade jars and artwork in the library comprised of blue and green ceramic tiles. Originally designed by French architect Jean-Michel Wilmotte, whose other projects include Qatar's Museum of Islamic Art, the 28-room/14-villa property is a study in relaxed, coastal design. Think interiors that seamlessly blend with the outdoors thanks to floor-to-ceiling windows that open to expansive gardens with majestic views over the Côte d'Azur. Guests shouldn't miss La Réserve à la Plage, the hotel's beach club which opened in 2019 on the famous Pampelonne Beach. Designed by Philippe Starck, the open-air setting and wood and rattan décor create a bohemian atmosphere that perfectly fits the coastal Mediterranean locale. Guests of La Réserve Ramatuelle have the advantage of a complimentary shuttle from the resort to the beach (a less than 10-minute ride) and have priority when booking the restaurant and beach chairs. Rates starting at $1,090 per night.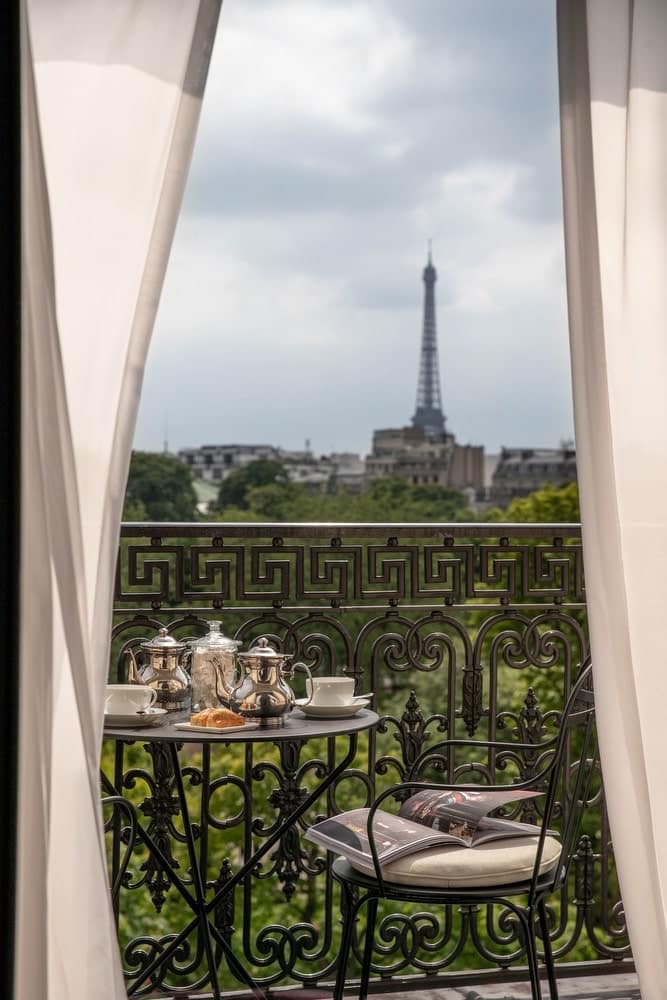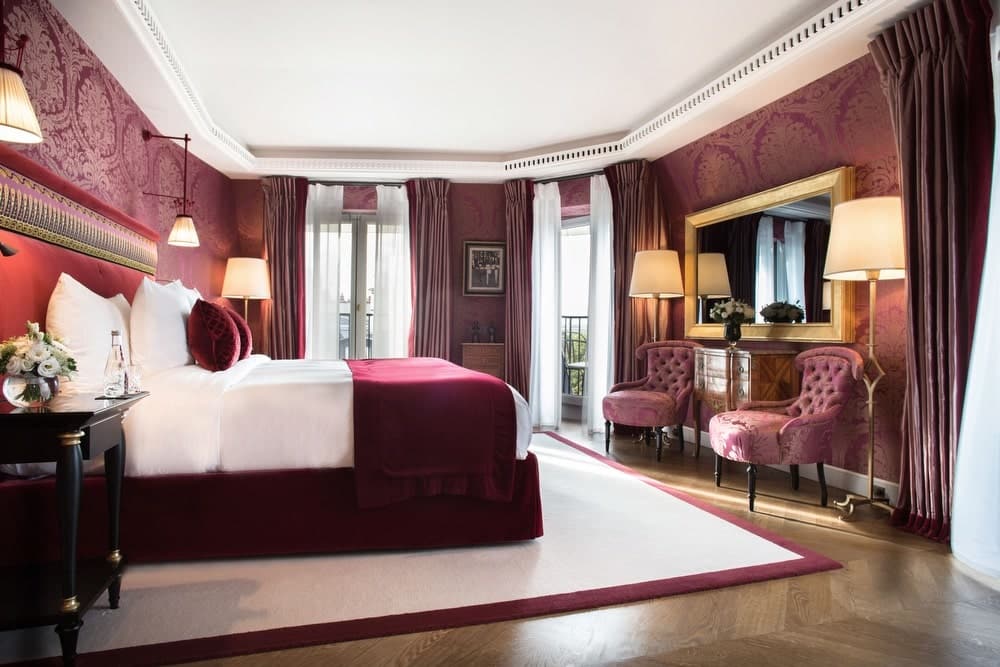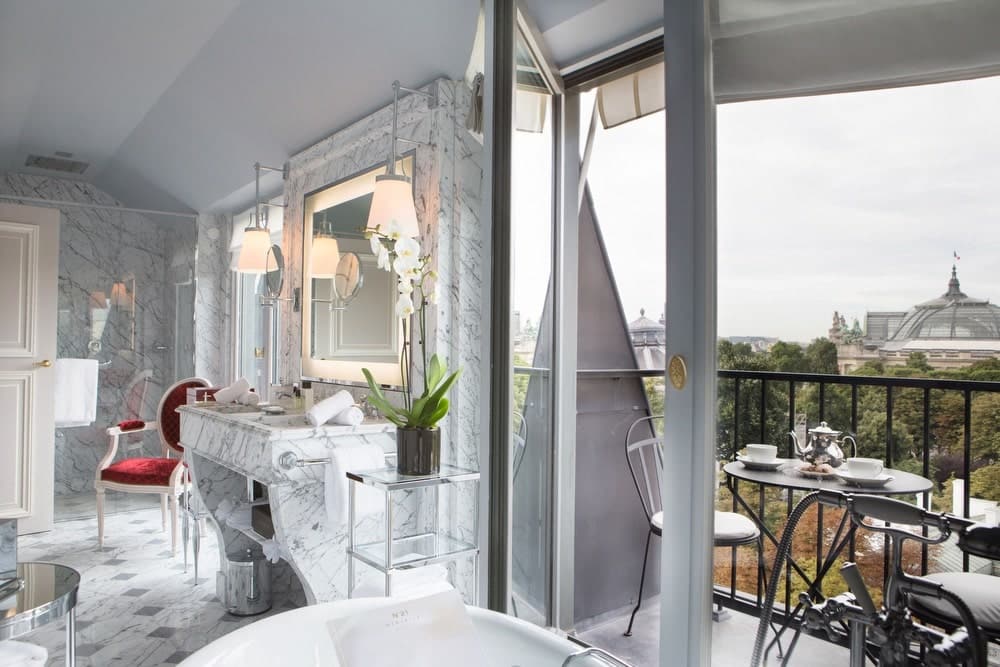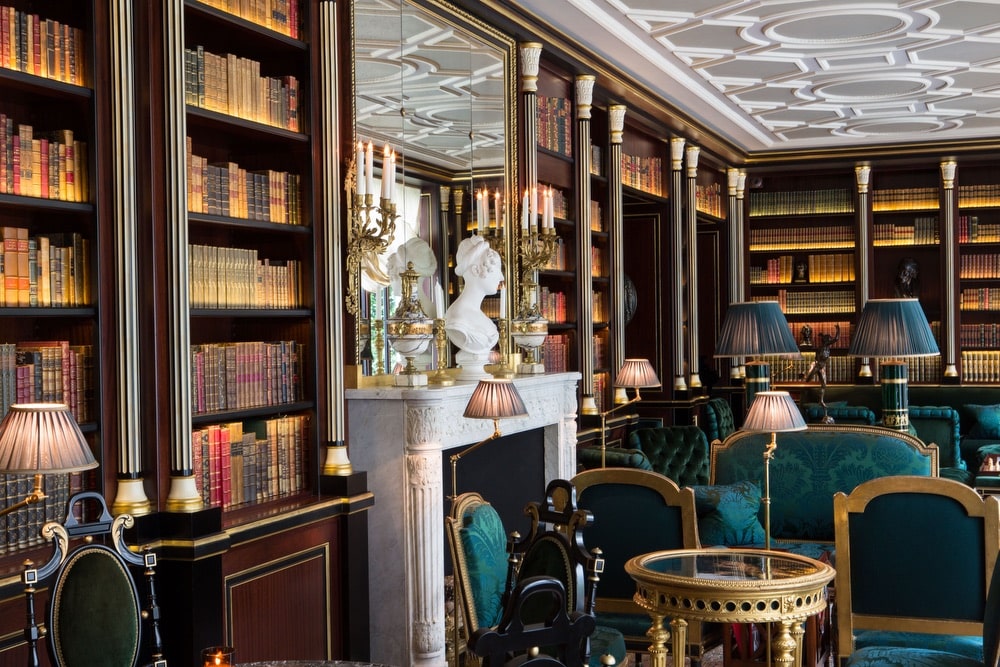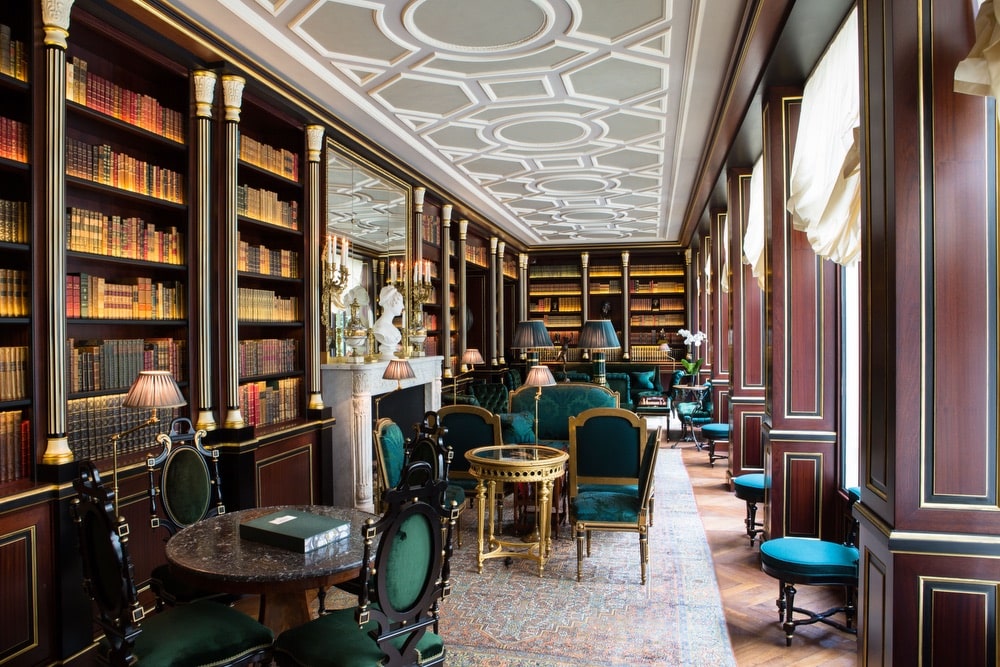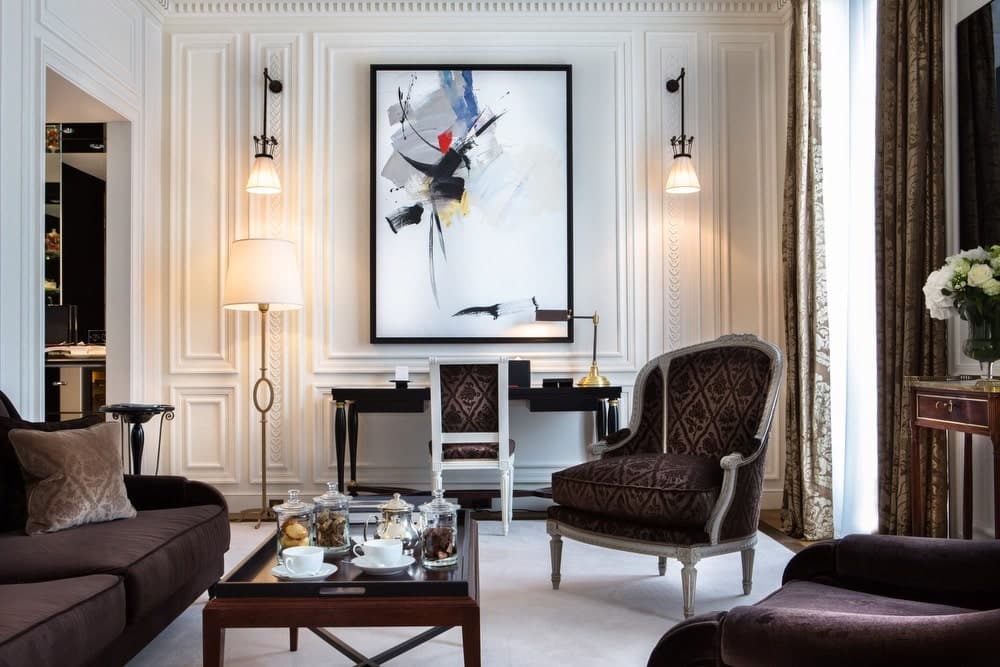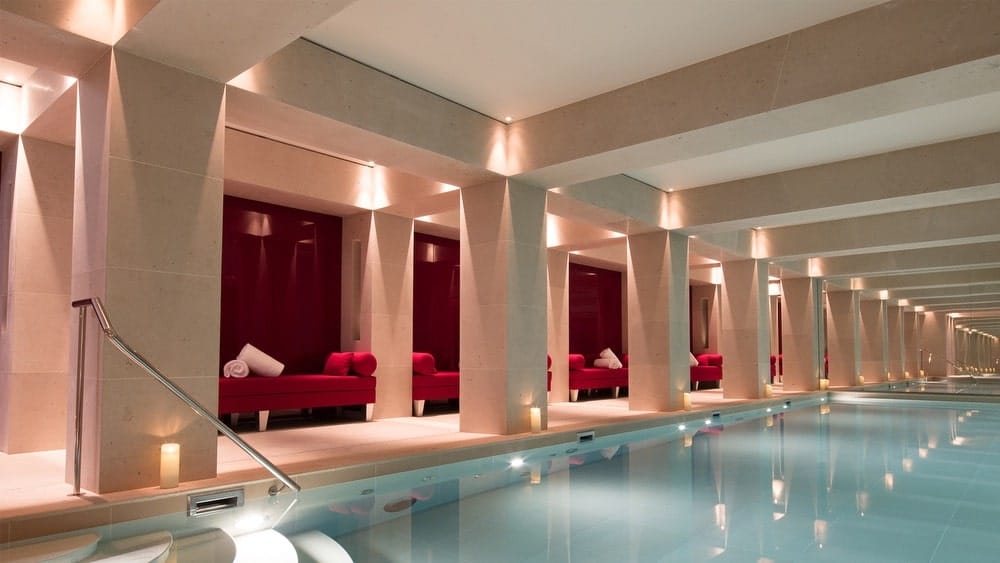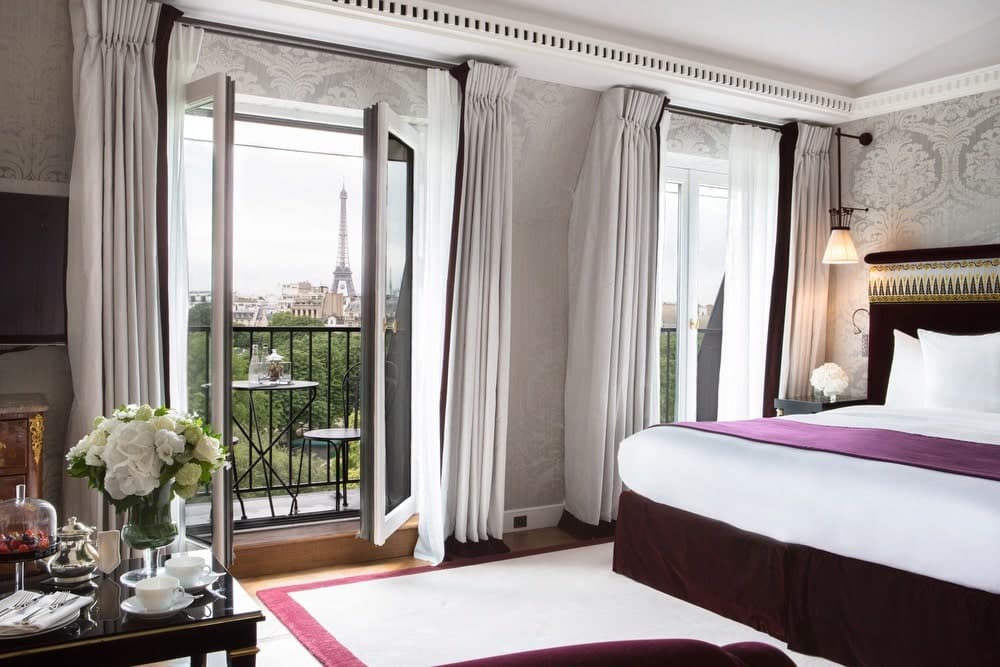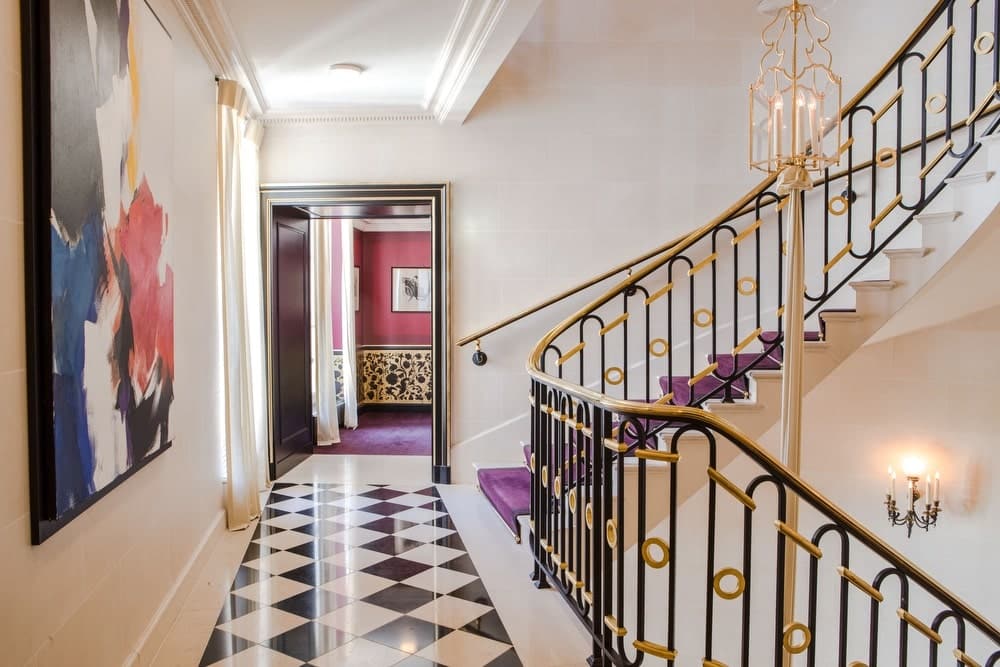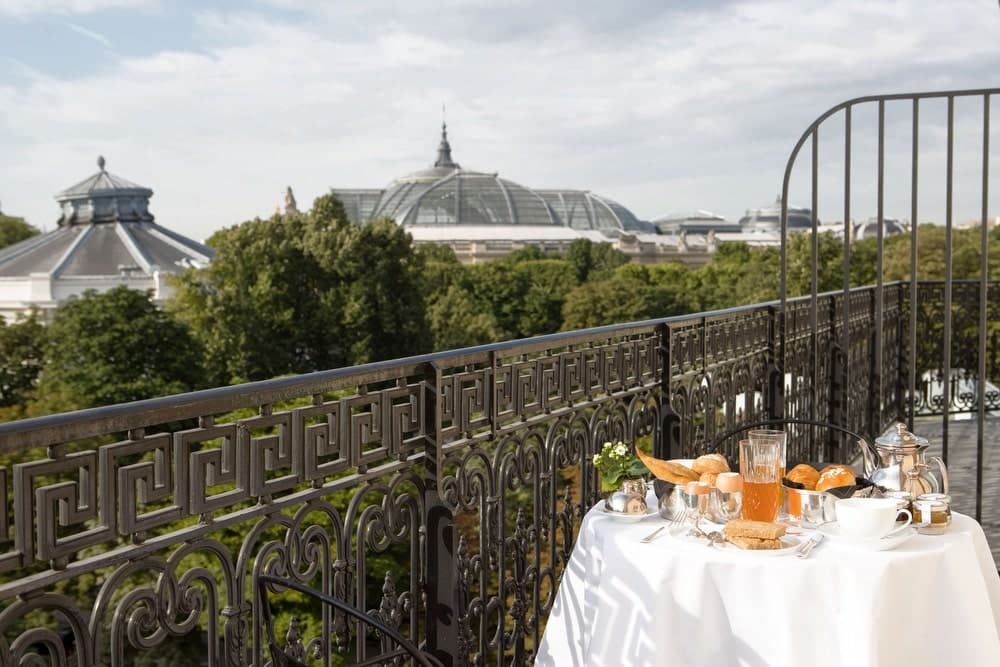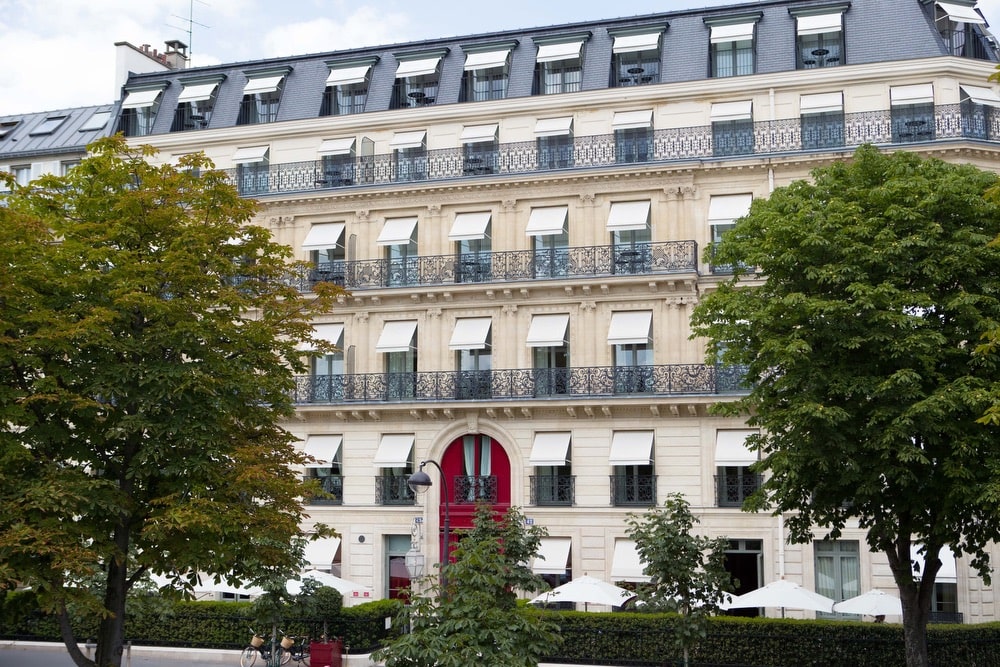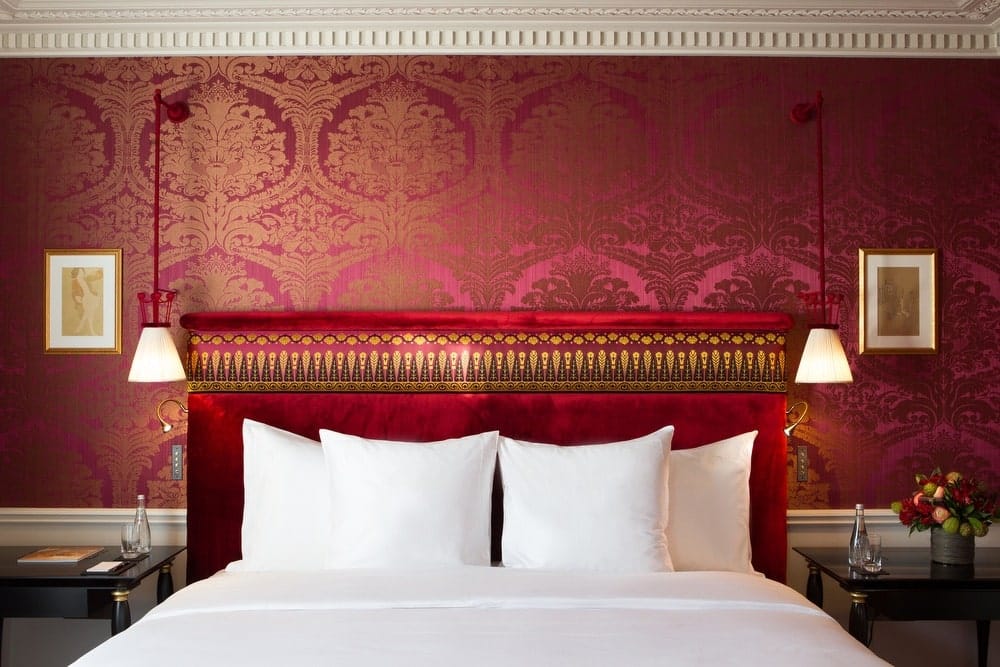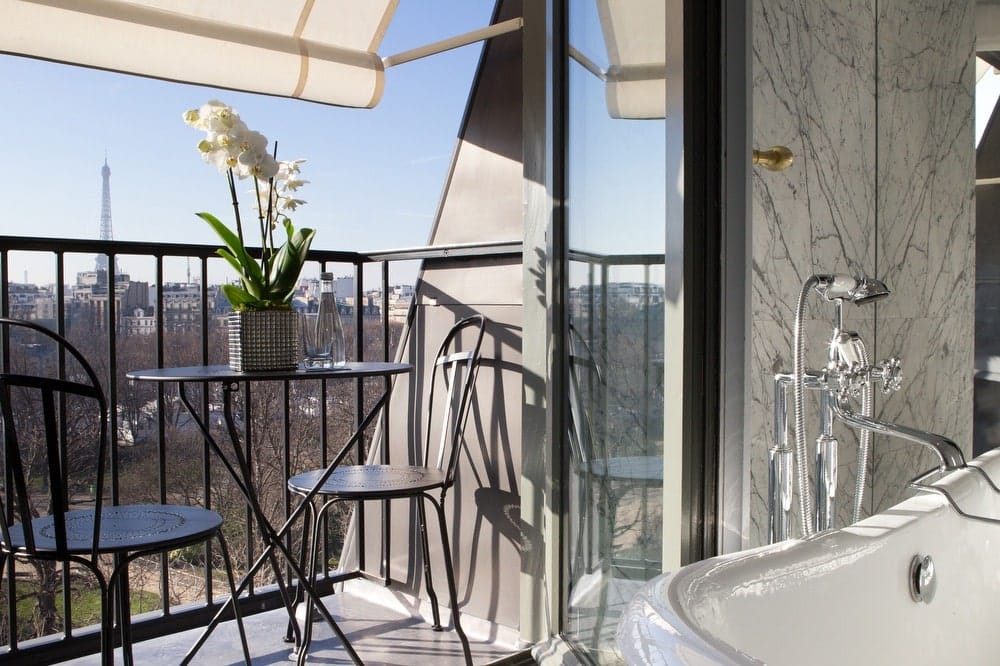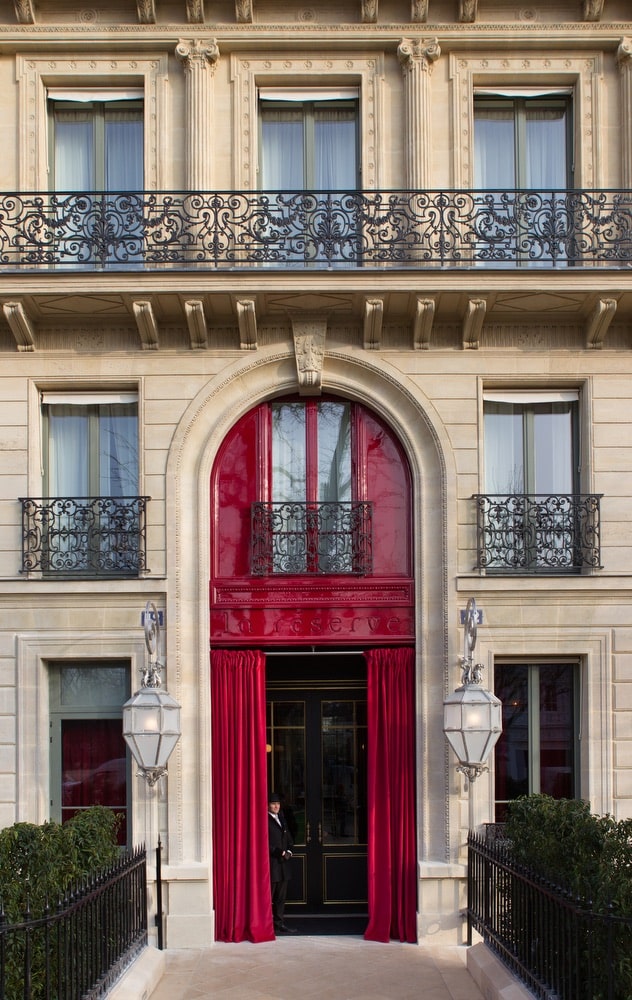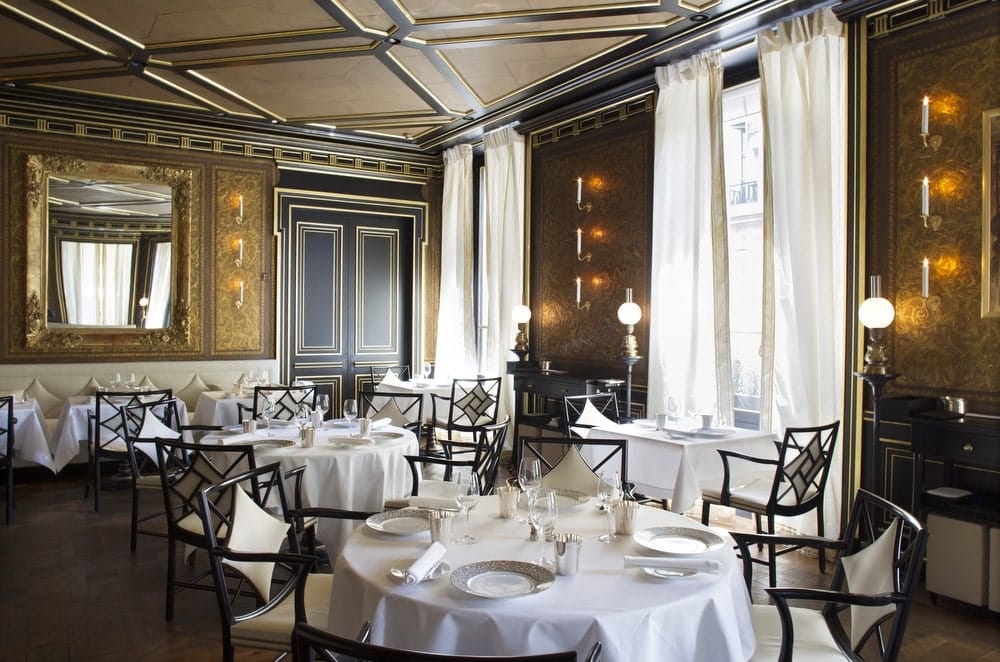 Clearly, Bogey didn't foresee what was to come when he said, "We'll always have Paris." Those missing the City of Light can stop over for a stay at La Réserve Paris, the Haussmann-style mansion in the city's 8th arrondissement. Views from the 40 rooms (26 of which are suites) include the sites that never get old, including the Eiffel Tower, spires of Notre Dame, and the neighboring Grand Palais. Rates starting at $1,330 per night.
All-business-class boutique airline La Compagnie offers direct flights from Newark to Nice, a one-and-a-half-hour drive to the property. Delta and Air France fly to Nice via Paris from major U.S. cities including New York, Boston, Chicago, Atlanta, and LA. Travelers can also take the TGV high-speed train from Paris to Les Arcs Draguignan train station, less than one hour from the property.
GREECE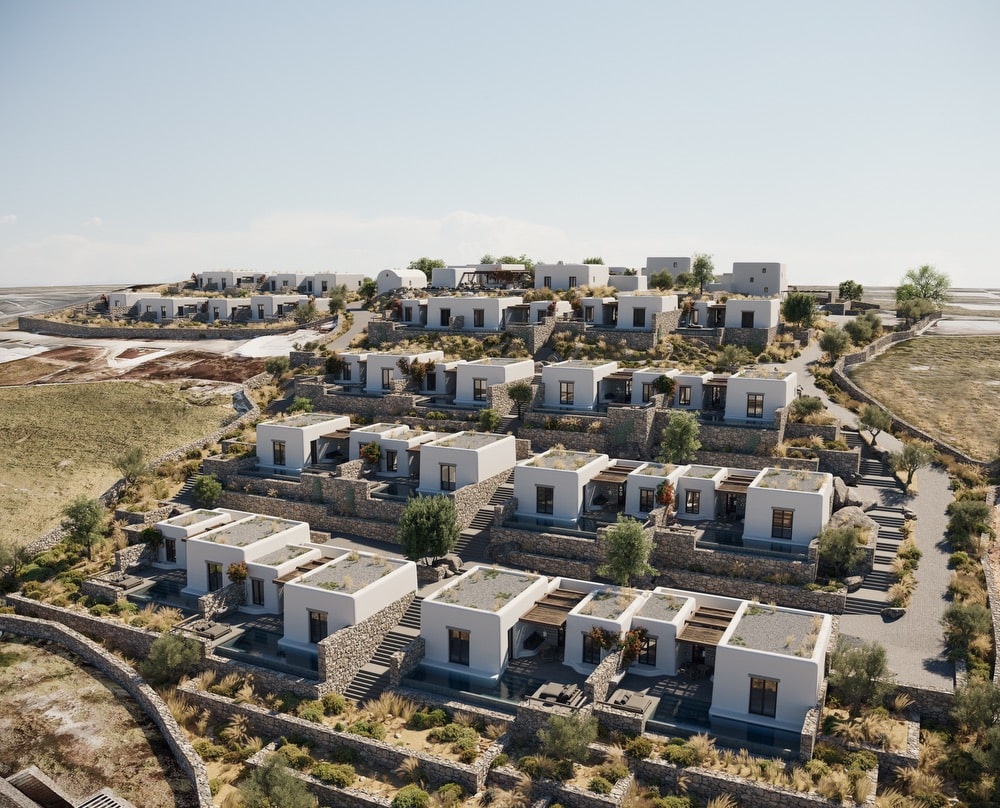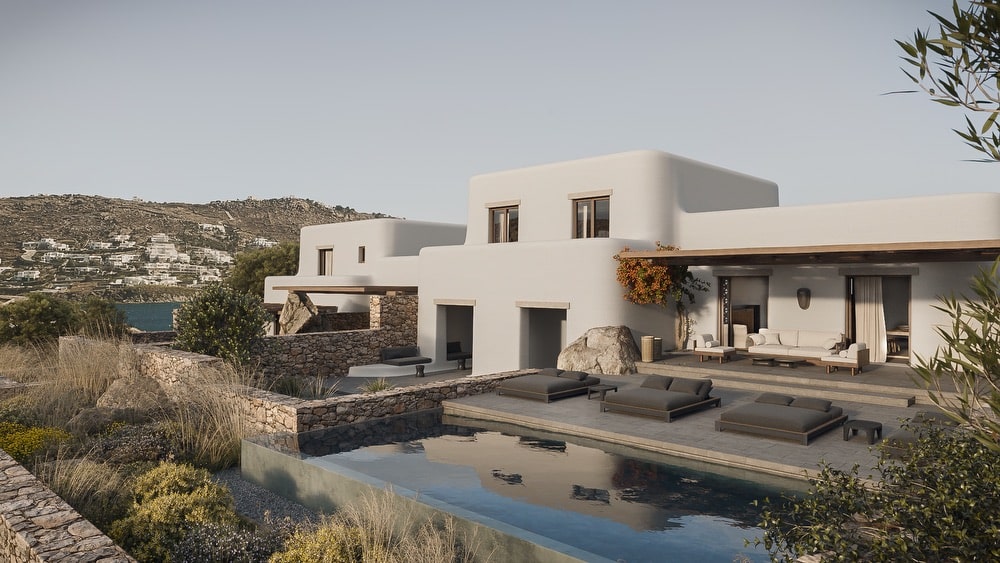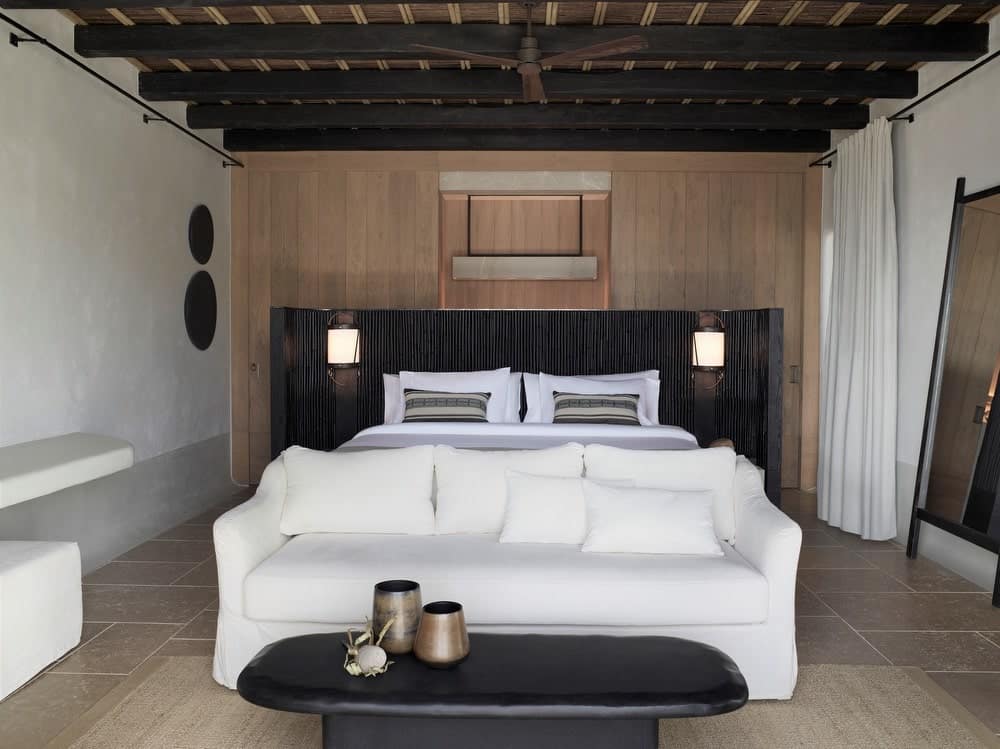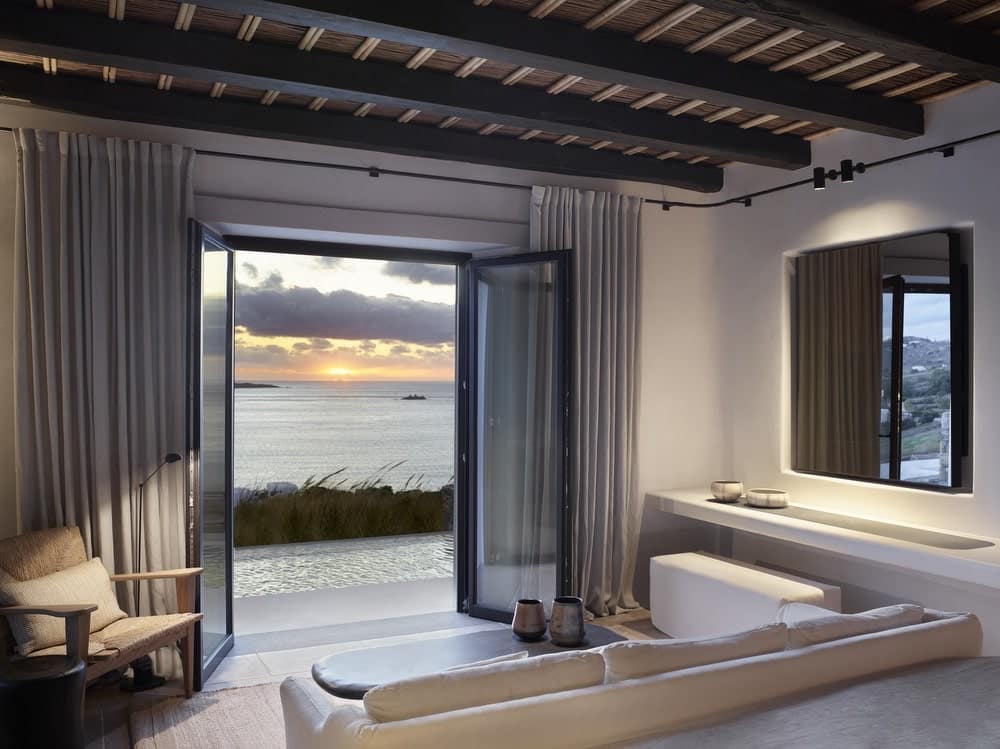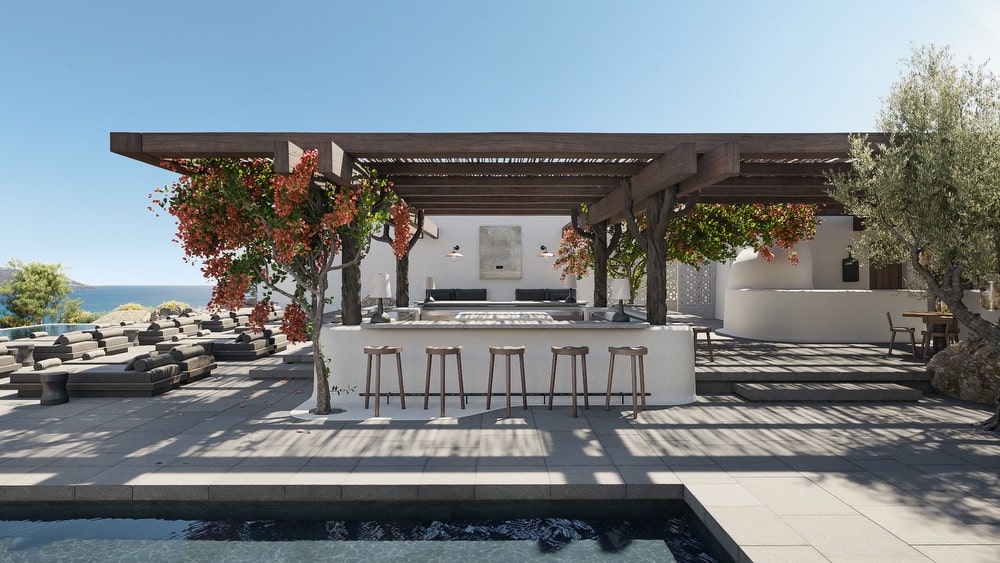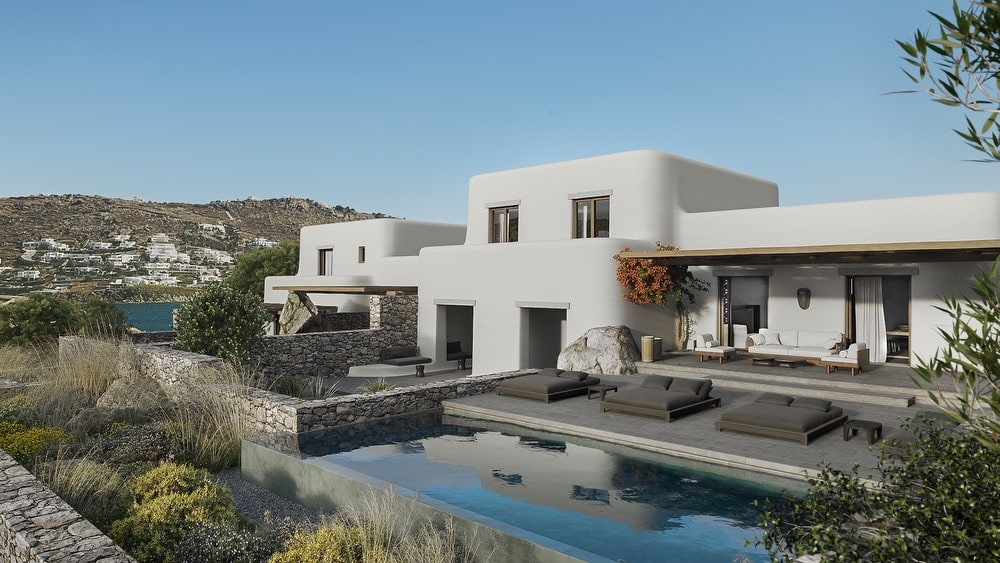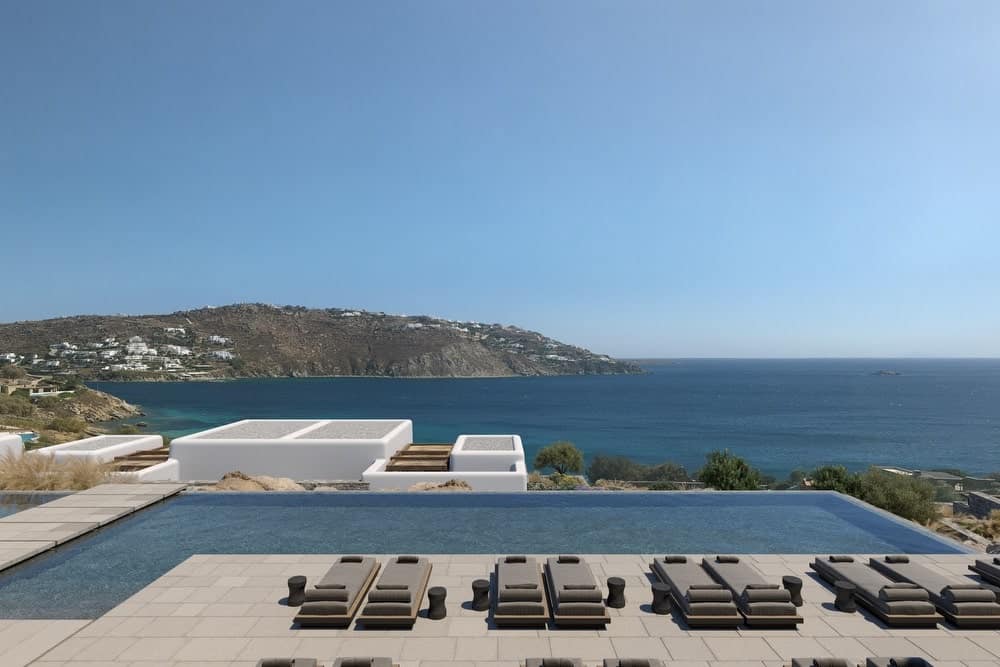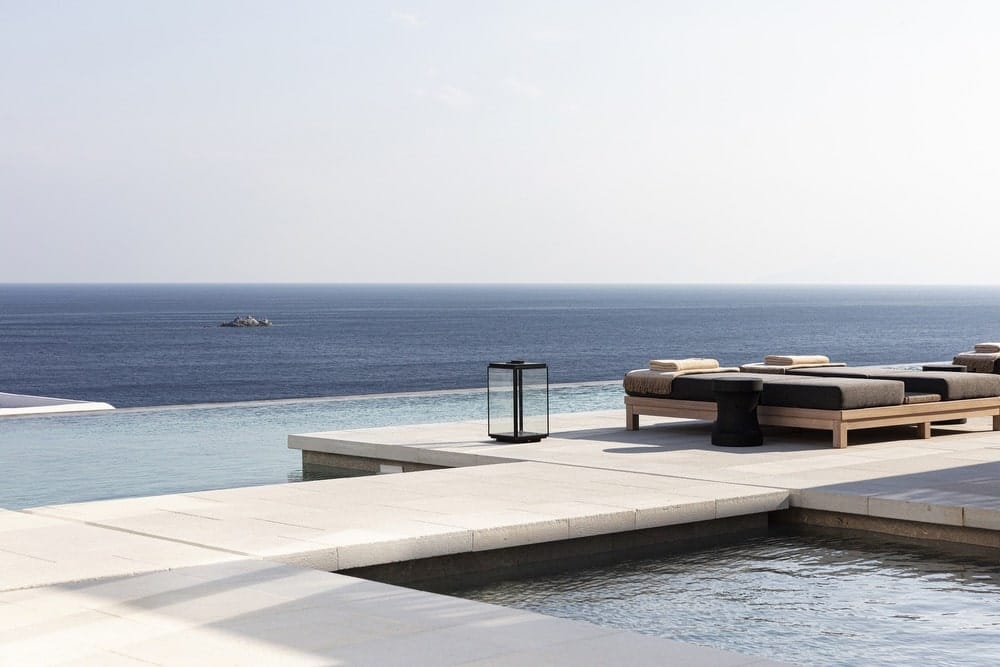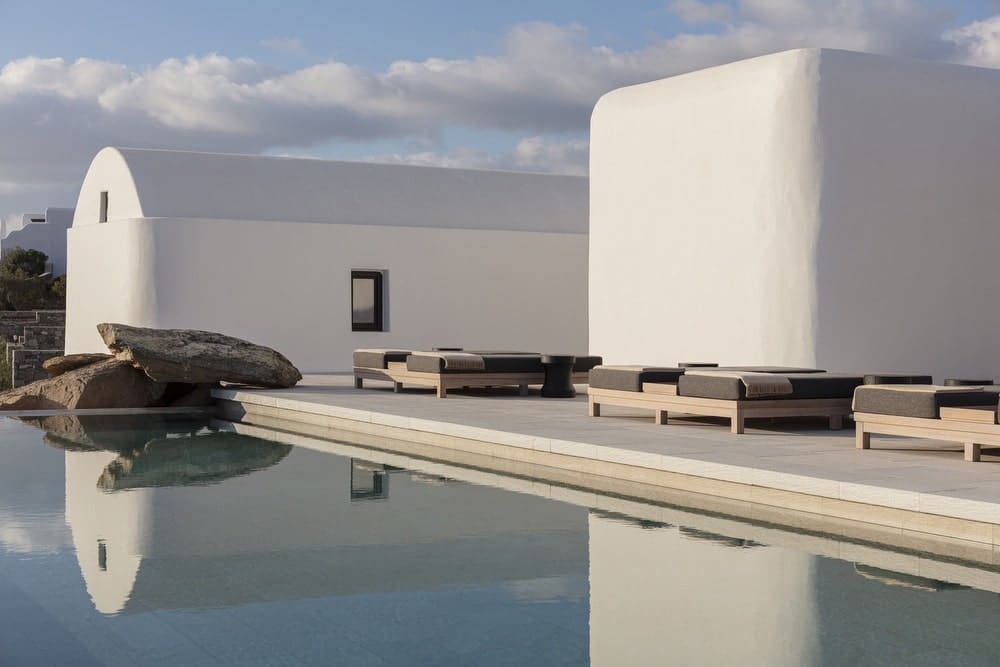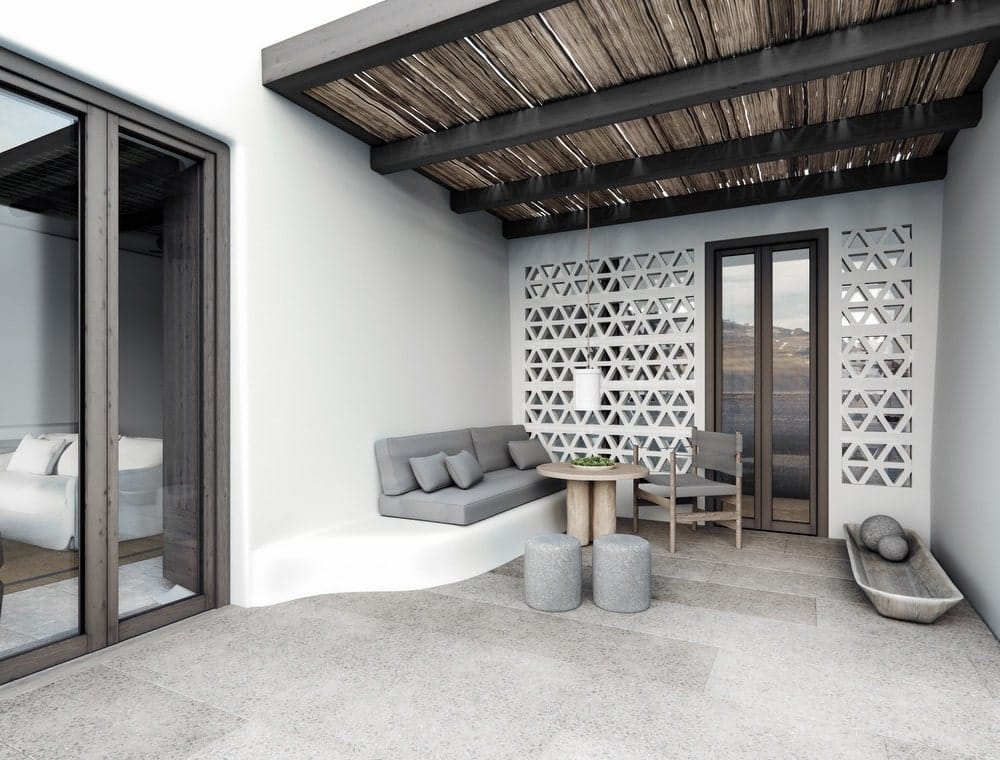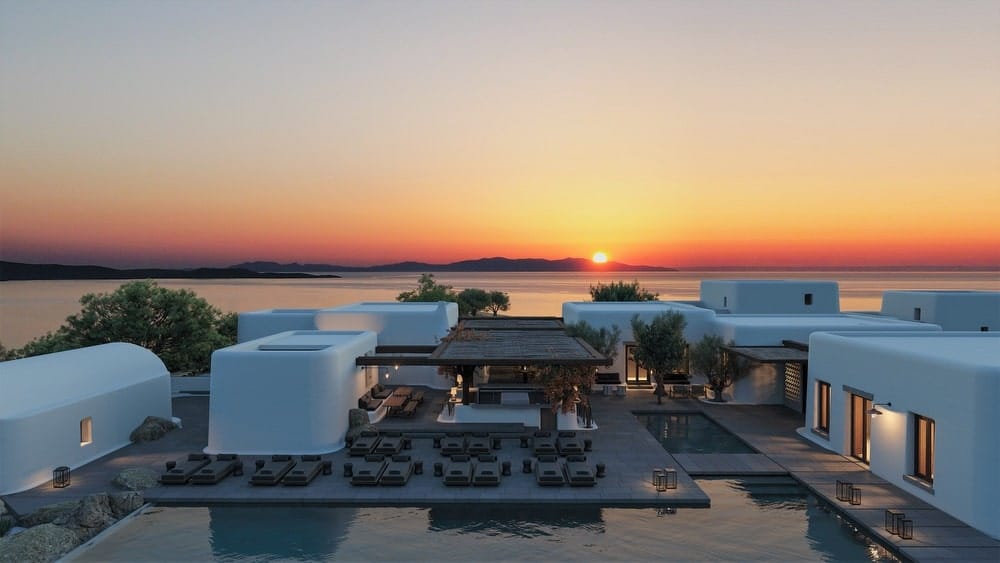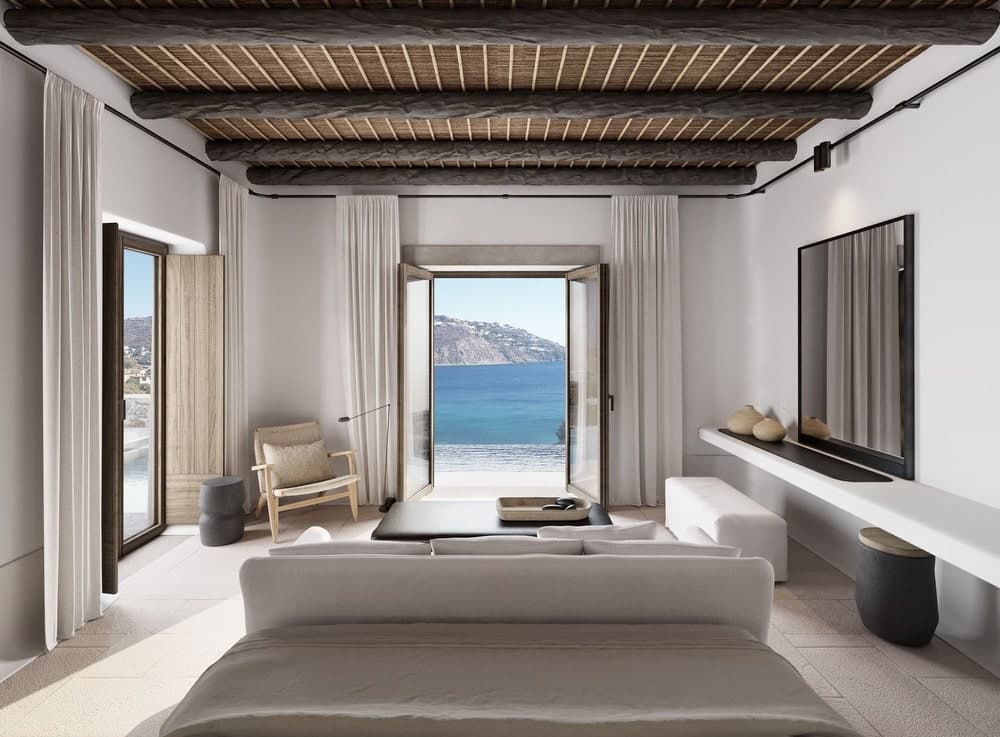 No wait required! Greece is now welcoming international tourists. Perfect timing for booking a stay at the new Kalesma Mykonos, opening May 20. Kalesma brought together two Greek designers to create its authentically Cycladic look with a sleek, modern take: Studio Bonarchi and K-Studio (known for the new Mykonos airport and Scorpios Beach Club). Design details include Rick Owens furniture in the lobby, custom artwork in the 25 indoor/outdoor suites, and two villas featuring pieces by Serbian artist Aleksander Vac and horsehair sconces, a nod to the mythical history of the area (Apollo was said to keep his horses here). The land has been in the owners' family for over a century and the hotel will offer genuine insider knowledge of off-the-beaten-path sites while introducing a luxury experience that balances fun and privacy. Suite rates starting at $1,450 and villas at $4,230 per night.
There are flights to Athens from several U.S. cities including New York, Chicago, D.C., and Philadelphia, and from Canada, there are direct flights from both Montreal and Toronto. From Athens, you can take a quick 40-minute flight to Mykonos or hop on a 2.5-hour high-speed ferry. Travelers will need to show either proof of vaccine, proof of having antibodies, or a negative PCR test.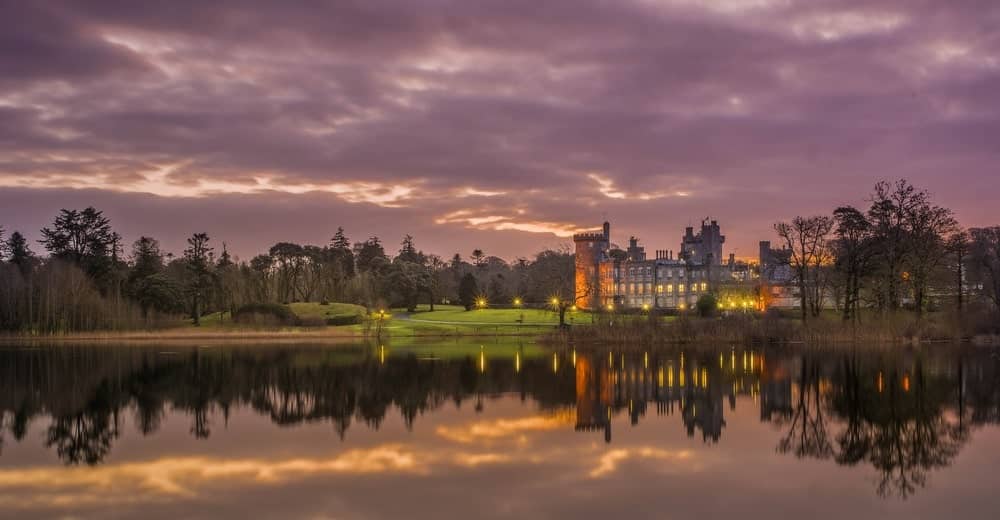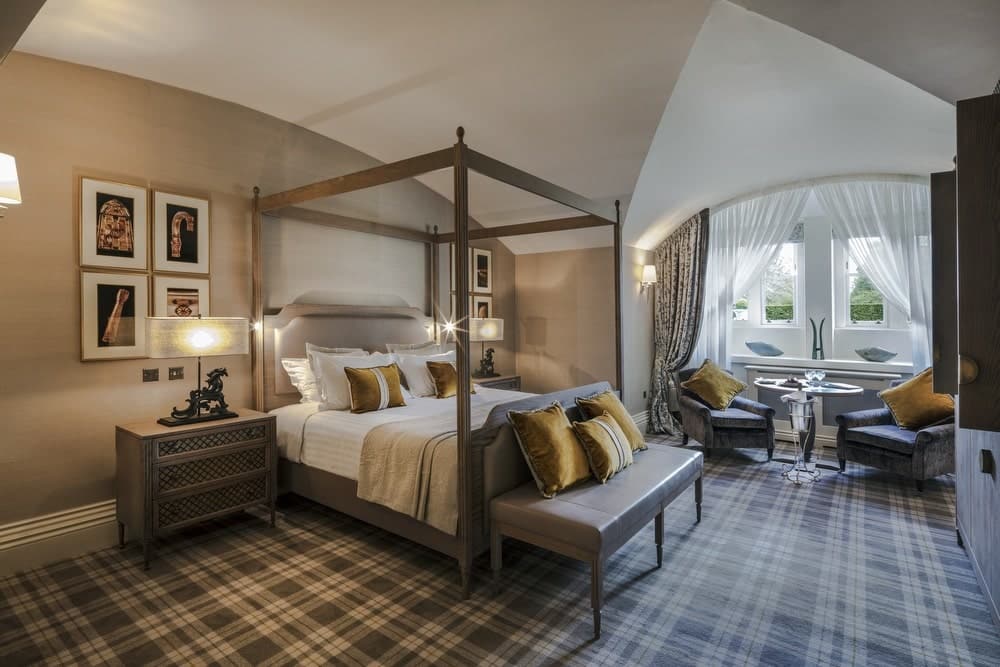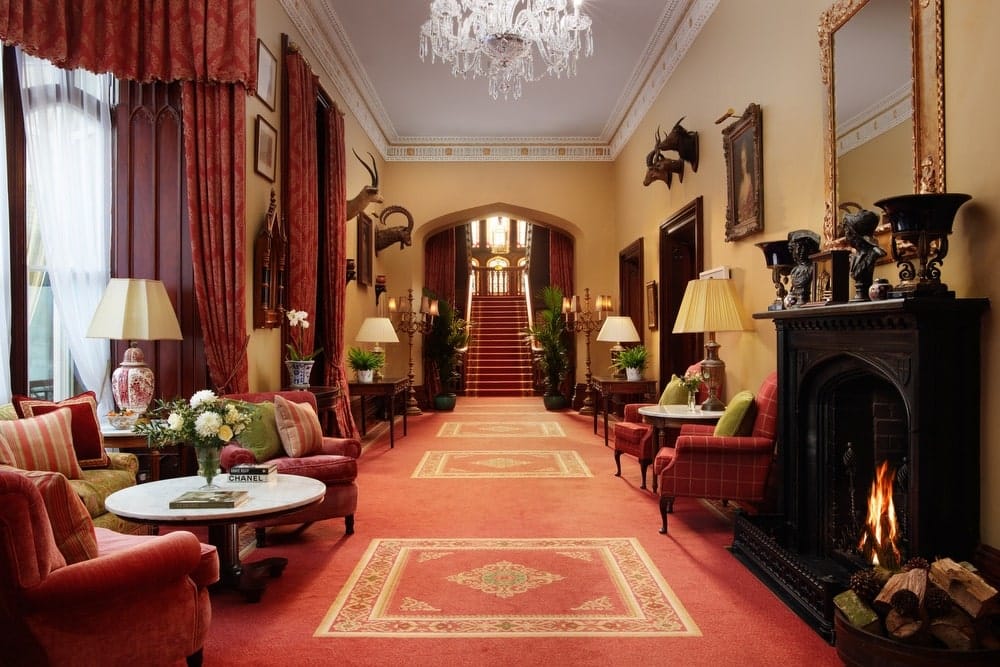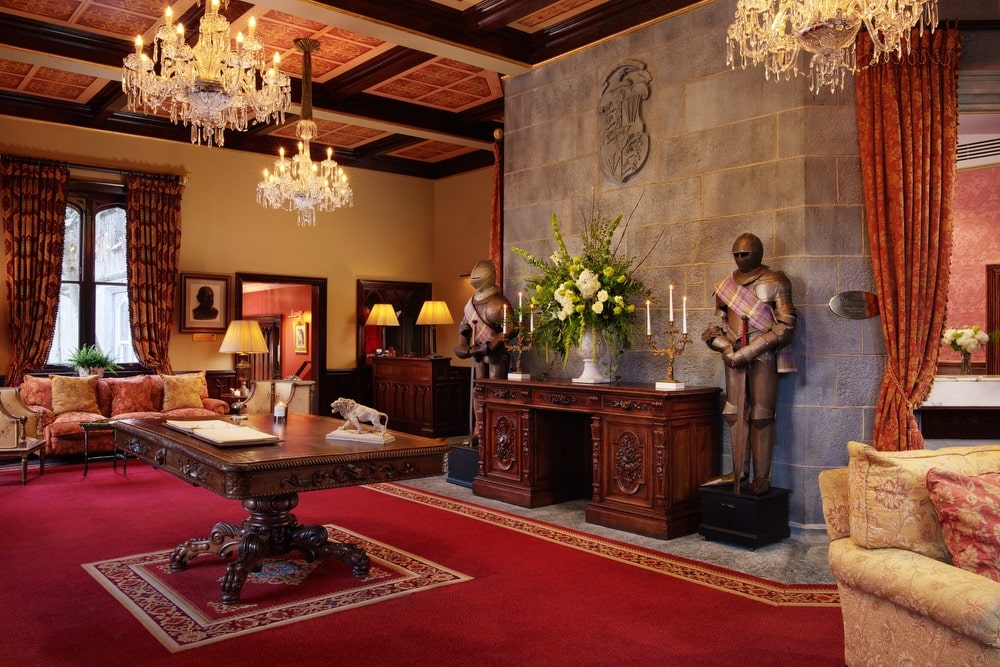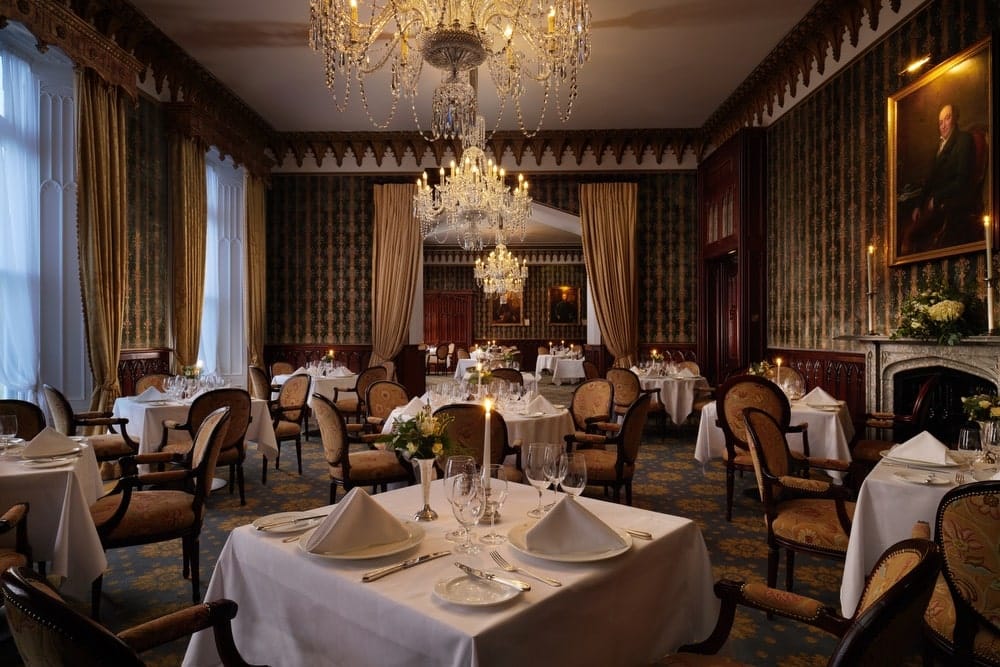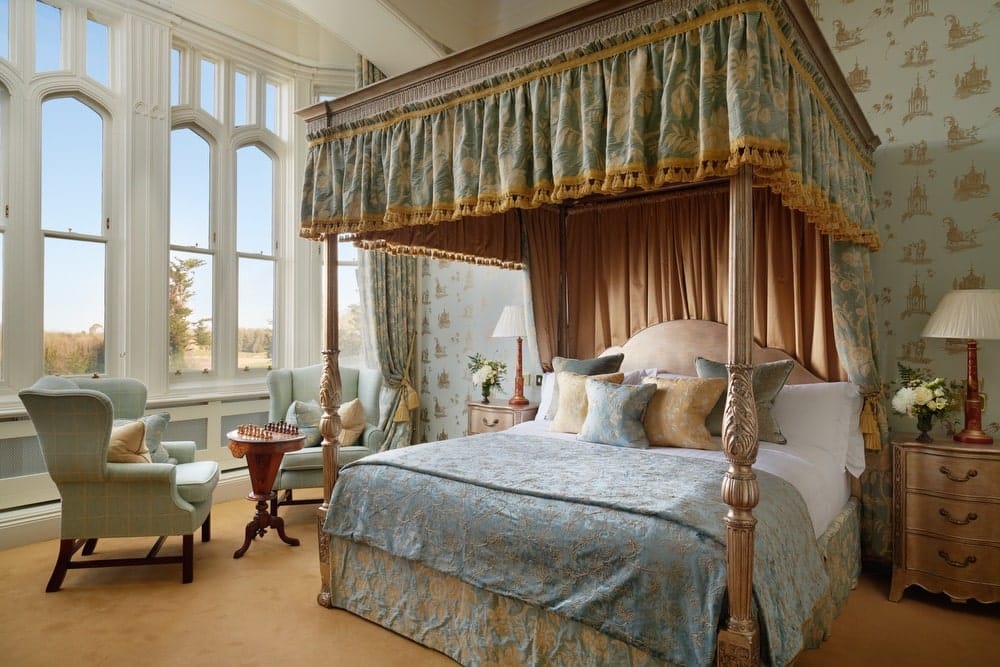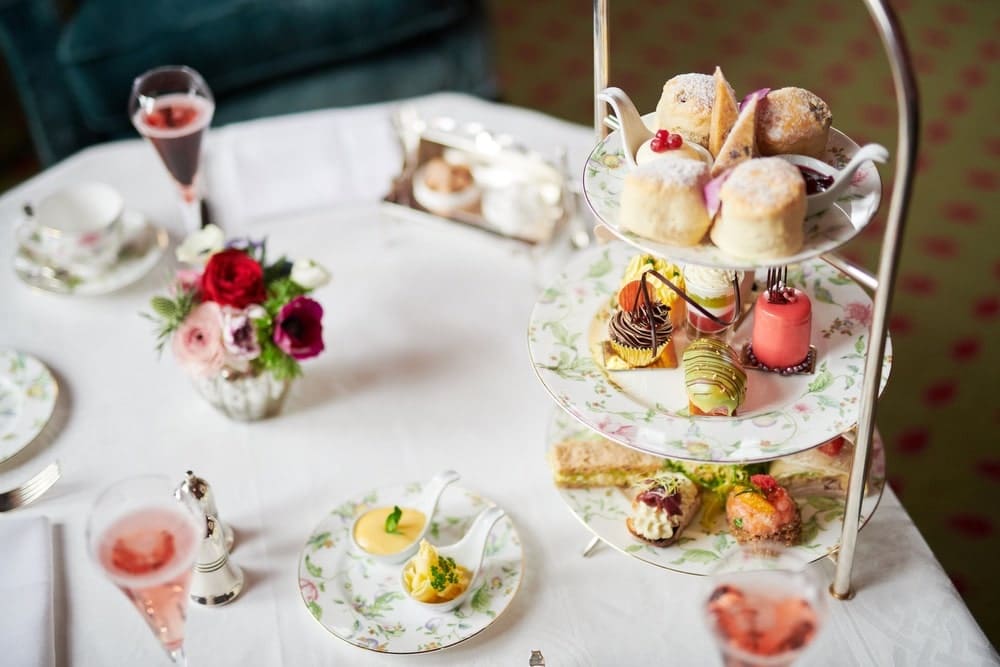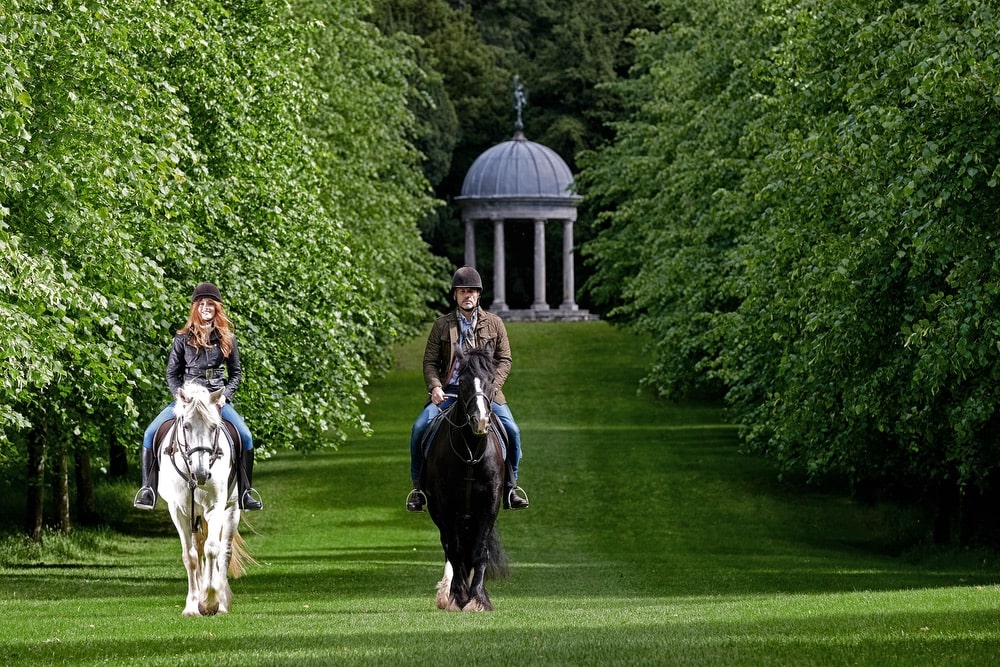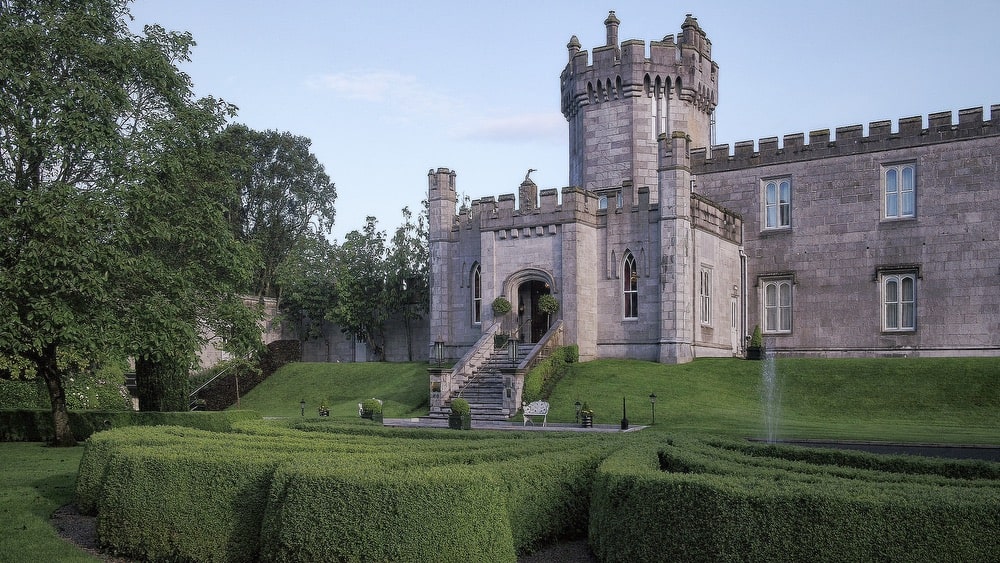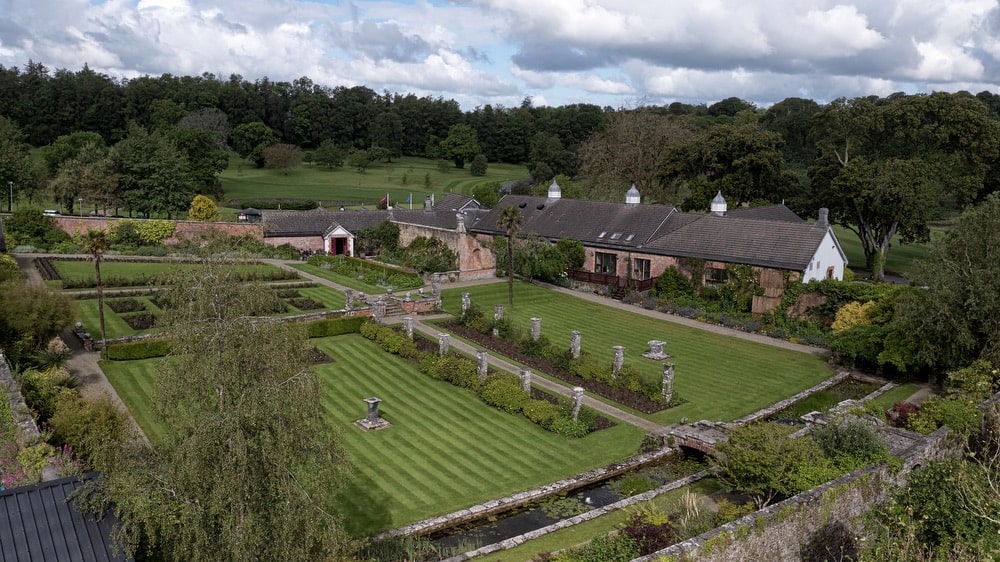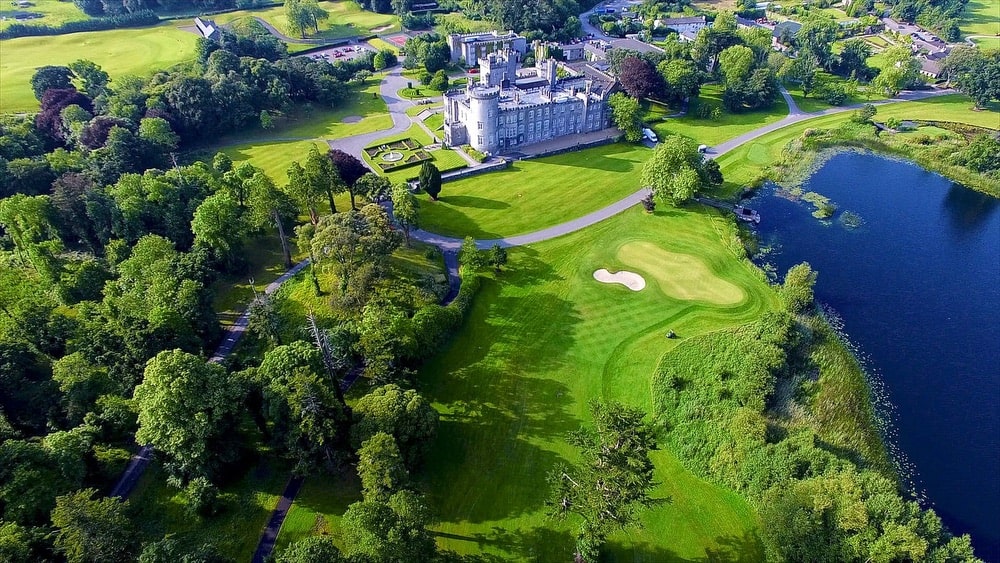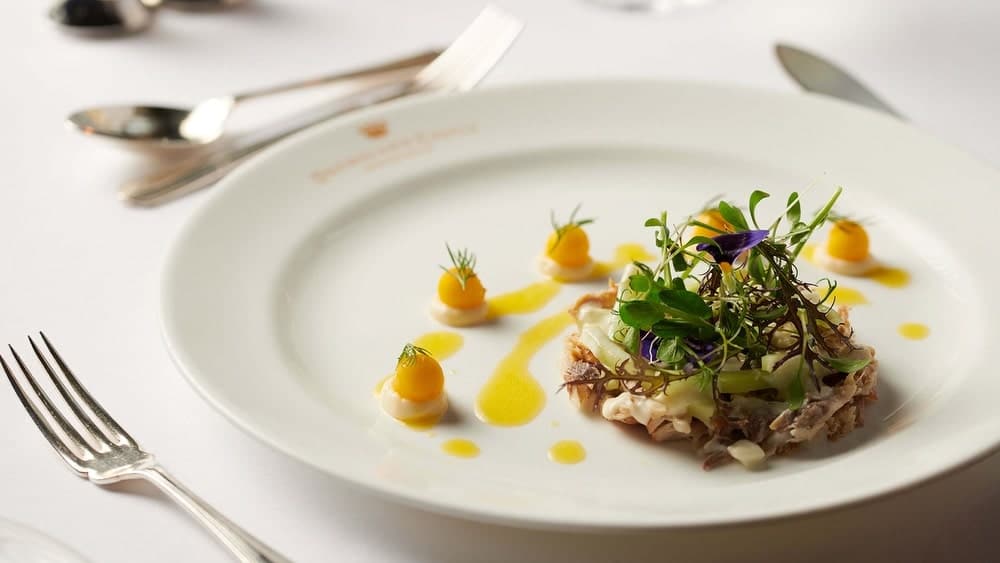 Dromoland Castle's sprawling 450-acres in County Clare will certainly beckon American tourists. The newest offering – in addition to the popular mainstays like falconry, golf, and horseback riding – is foraging with local expert Oonagh O'Dwyer. Oonagh will take guests down forgotten country lanes and get their hands dirty learning about edible types of roots, herbs, flowers, fruits, and nuts (such as St. John's Wort, Elderflower, and pig nuts) followed by a feast of a wild food picnic in a wildflower meadow. Next is a trip to the beach for a seaweed walk and a hands-on lesson in harvesting seaweed in the traditional way along with rock samphire and pepper dulse (called the truffle of the sea), among a backdrop of seals and sea birds. Back at the Castle, Oonagh leads a cooking class showing how to prepare and preserve wild food and seaweed (along with tips on how to identify and use wild food at home and recipes to bring back). Rates starting at $725 per night.
There are direct flights seasonally to Shannon from New York and Boston (a 10-minute drive from the hotel) and direct flights to Dublin (a two-and-a-half-hour drive from the hotel) year-round from several U.S. cities including New York, D.C., Boston, Chicago, and Philadelphia.
---