Emeril Lagasse Foundation Raises $700,000 for Gulf Coast Charities
---
April 25, 2016
Chi Chi Miguel Throwdown 2016
Photography by Steven Freeman
The 10th annual Throwdown Benefit Auction & Barbeque presented by Emeril Lagasse Foundation took place April 16 in Santa Rosa Beach and raised over $700,000 for Gulf Coast charities.
The event started in 2006 at the home of event founders and co-chairs Valerie and Mike "Chi Chi Miguel" Thompson, as a small backyard barbeque, and has grown to become one of the most successful fundraising events along the Emerald Coast, drawing guests from around the country.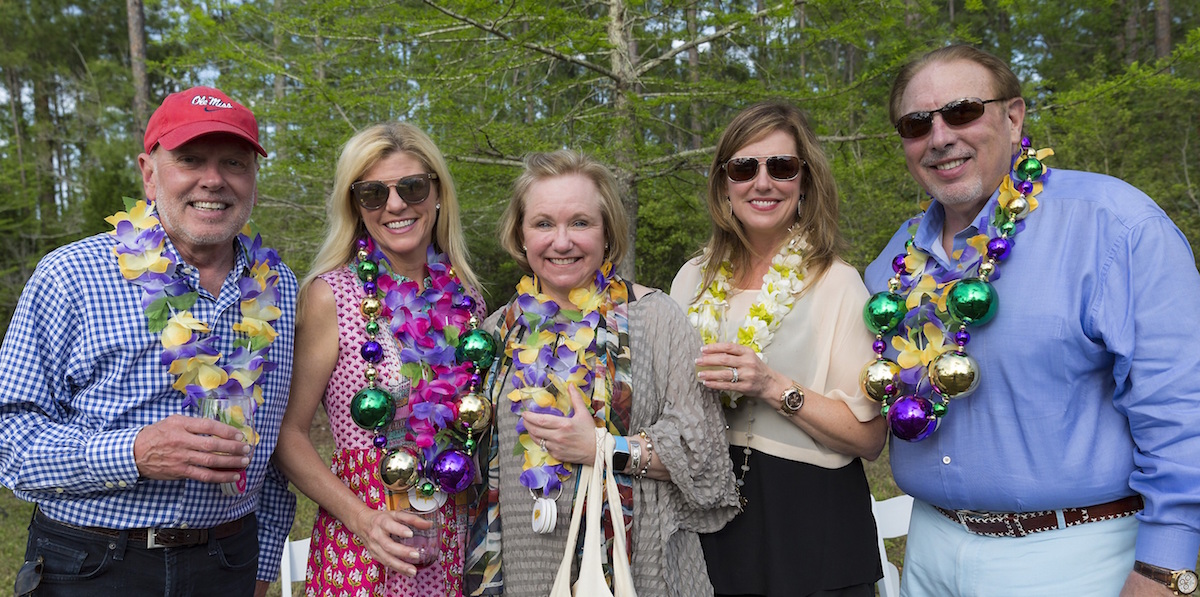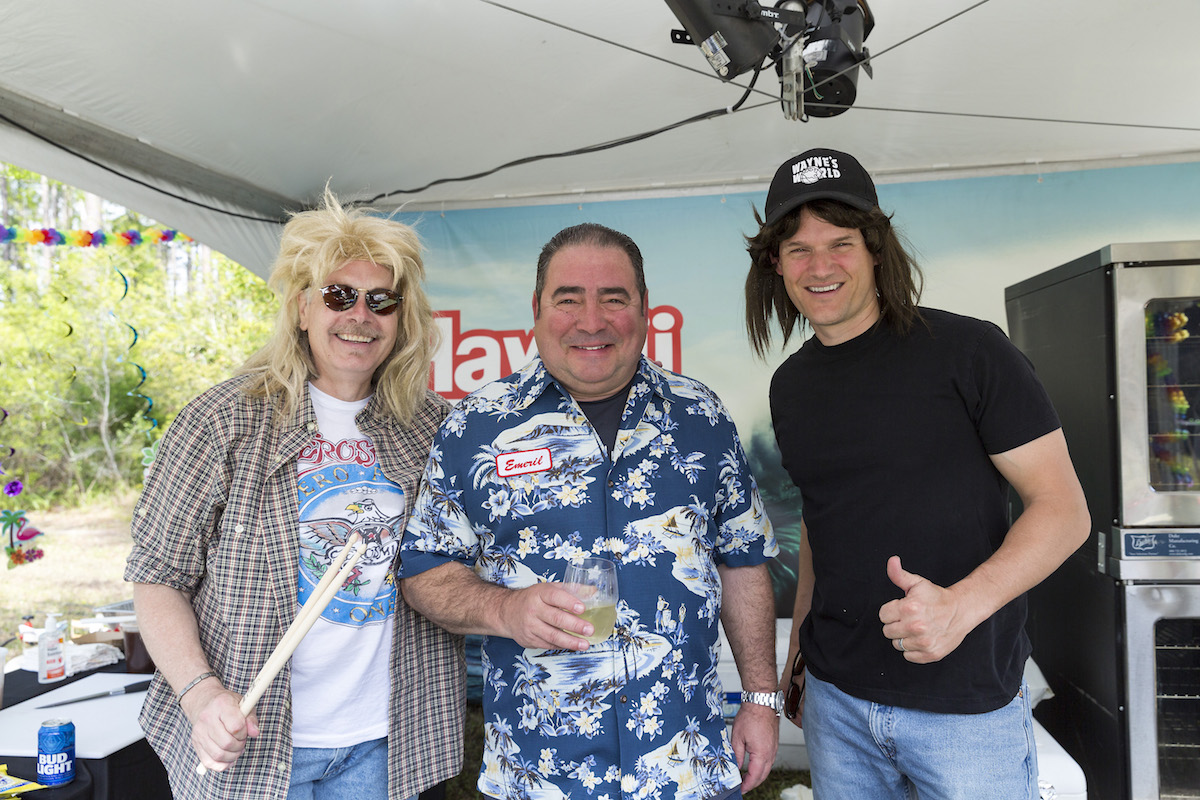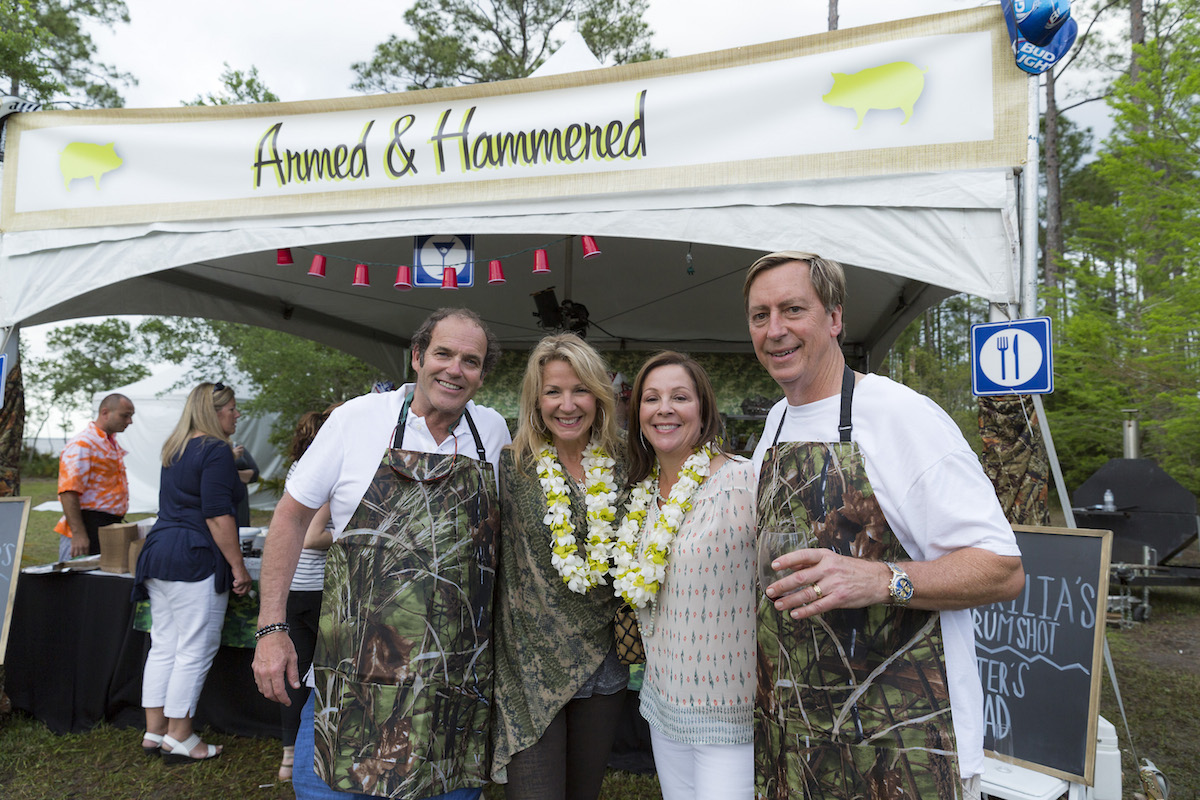 This spirited outdoor barbeque competition featured many world-class vintners, chefs and pitmasters. Star-studded cooking teams included Dan Kosta of Kosta Browne Winery and David Long of David Arthur Vineyards, and renowned chef Emeril Lagasse. Celebrity judges were Beau McMillan, Dustin Valette, Tim Creehan, Chan Cox and Jim Richard. Broadway great Morgan James provided musical entertainment.
The festivities began with exclusive wines poured by winery owners and winemakers including Julianna Martinelli of Martinelli Winery, Adam Craun of Mememto Mori, and Mark Heitz of Dakota Shy. The evening continued with silent and live auctions featuring private wine estate experiences, collectible wines, luxury travel expeditions and fine art.
"The generosity of our guests and sponsors is inspiring year after year," says Emeril Lagasse. "We are so appreciative of the continued support that makes this charitable work possible."
The weekend kicked off on Friday, April 15 with partnering annual charity events the Sip N' Shop at Bistro Bijoux and Chi Chi Miguel Golf Tournament at Burnt Pine Golf Club which raised an additional $170,000. All funds raised during the weekend benefited children's charities along the Gulf Coast, with more than half the proceeds staying in Okaloosa and Walton Counties. Emeril Lagasse Foundation will distribute grants to several charities including Emerald Coast Children's Advocacy Center, Camille's Art for Autism, Sinfonia Gulf Coast, Alaqua Animal Refuge, Food for Thought Outreach, the Ingram Lee Foundation and Children's Volunteer Health Network.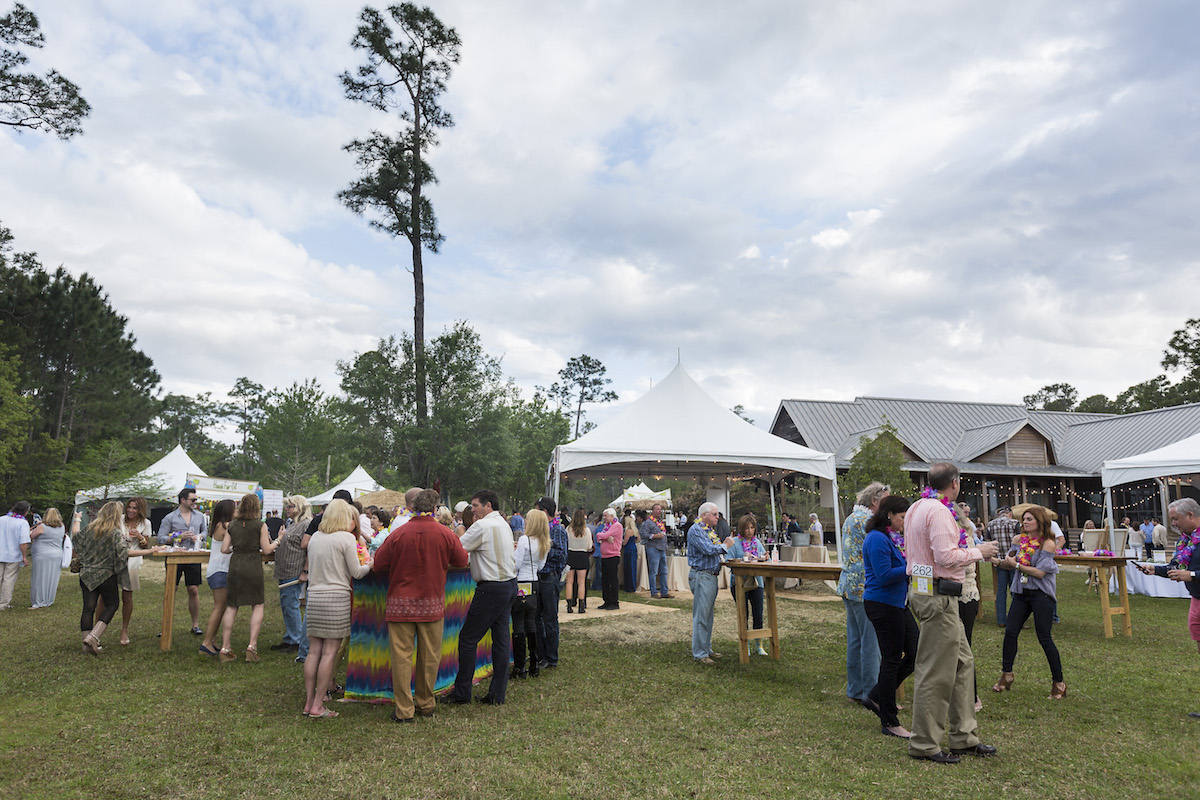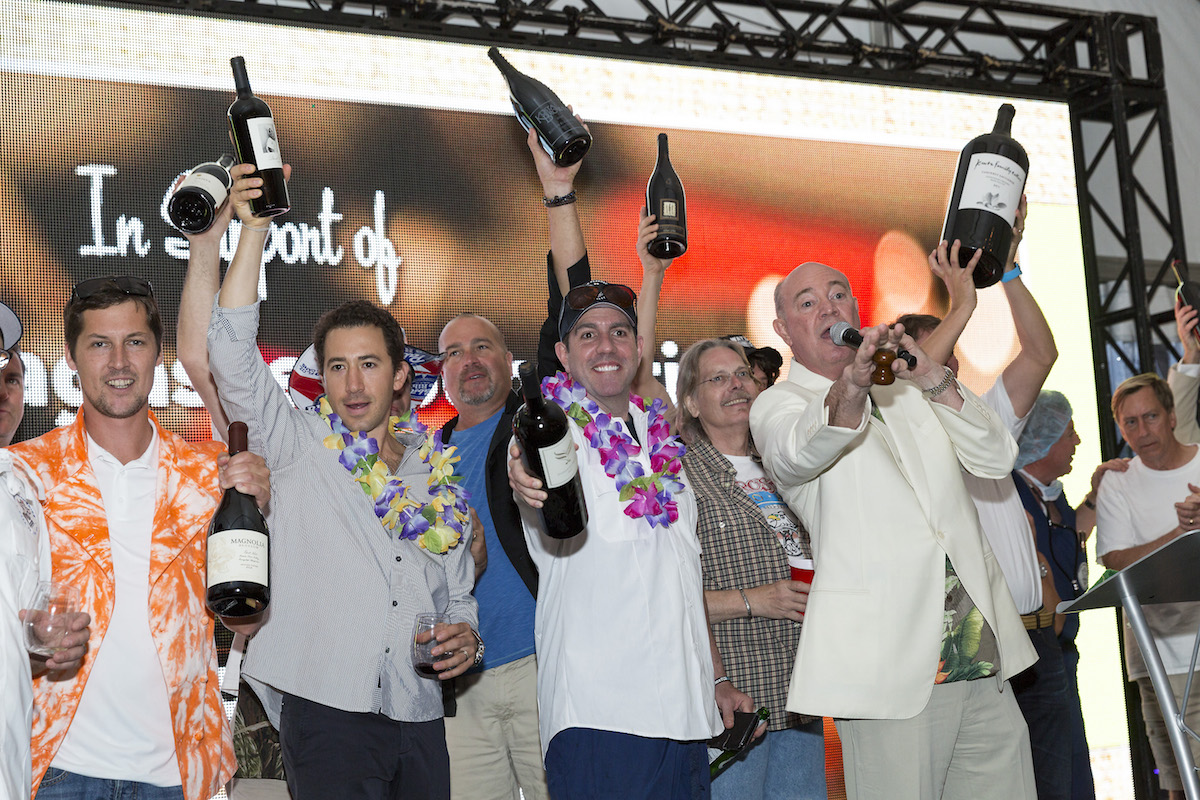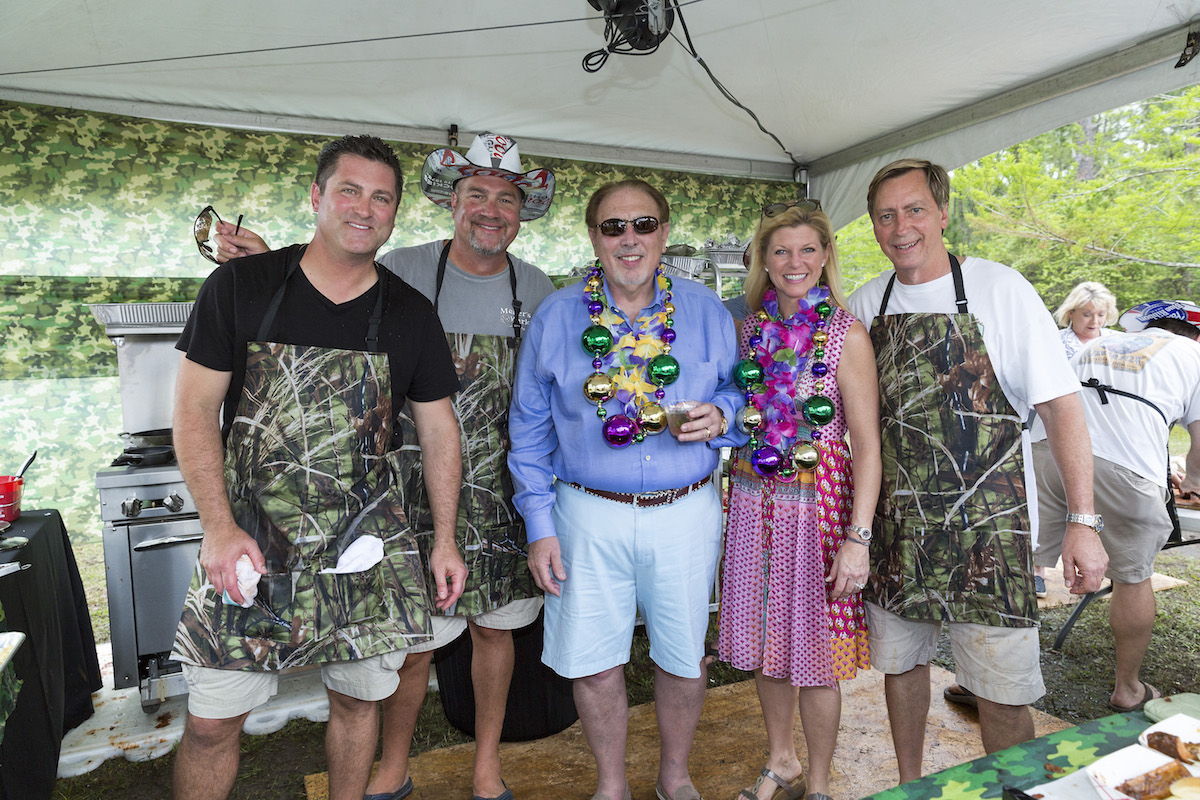 "We are overjoyed with the success of this year's Throwdown," says Mike Thompson, event co-chair and Emeril Lagasse Foundation board member. "Event proceeds surpassed our expectations, and we are thrilled to be able to give back to several charities that make such a positive impact in our community."
About Emeril Lagasse Foundation:
Founded in 2002 by Chef Emeril Lagasse and his wife Alden, Emeril Lagasse Foundation is a 501c(3) public charity headquartered in New Orleans. The Foundation's mission is to create opportunities to inspire, mentor and enable youth to reach their full potential through culinary, nutrition and arts education. Since its inception, Emeril Lagasse Foundation has granted more than $7 million to children's charities to support culinary, nutrition and arts programs. To learn more about the Foundation and its beneficiaries, visit Emeril.org, or follow us on Facebook, Twitter or Instagram.
Read More about the Emeril Lagasse Foundation in VIE'S MARCH/APRIL 2014 ISSUE and the history of the Chi Chi Miguel Throwdown in our SEPT/OCT 2014 ISSUE!
---