Margarita Recipes Worth Celebrating for National Tequila Day
---
July 23, 2020
Código 1530 Brings the Bar Home
July 24 is National Tequila Day in the United States, and we're taking a shot at creating our own margarita bar with the help of Código 1530! This premium tequila brand began as a private label only available to a small group of families in Mexico and is now available across the US and beyond. You can even order online. Código offers five tequila expressions, all sugar- and additive-free and aged in French Oak barrels previously filled with award-winning Napa Cabernet. Código 1530 even produces a unique Rosa expression, for all you rosé lovers out there! (Not to mention country music icon George Strait is an investor.) VIE got the scoop from Código's brand mixologist, Collin DeLaval, on some of his favorite cocktail recipes and how best to set up our margarita bar to celebrate National Tequila Day (or any day) from home.
View this post on Instagram
Collin DeLaval's Tips: Your DIY Margarita Bar
Juice real limes beforehand and store them in a bottle with a lid for your DIY margarita bar. You will get a more consistent flavor with fresh limes rather than concentrate.
Use agave to sweeten your margaritas! It has a bolder flavor and mixes well with the tequila.
Dilute the agave nectar with 50 percent water. It will flow easier and will ensure that your drinks don't come out too sweet.
Stock your bar with a jigger, a shaker, and a fine strainer. These are essential tools everyone should have on hand for cocktail making.
Pour your freshly-made drink over new ice, not ice that's been sitting out, as not to dilute your drinks too fast.
Set up bottles and ingredients on your dominate hand side and your bar tools on the other for easier muscle memory.
Now that you're ready to wow your family and friends with your cocktail-making prowess, try your hand at some of these recipes courtesy of Código 1530, and enjoy!
Spicy Pink Watermelon Margarita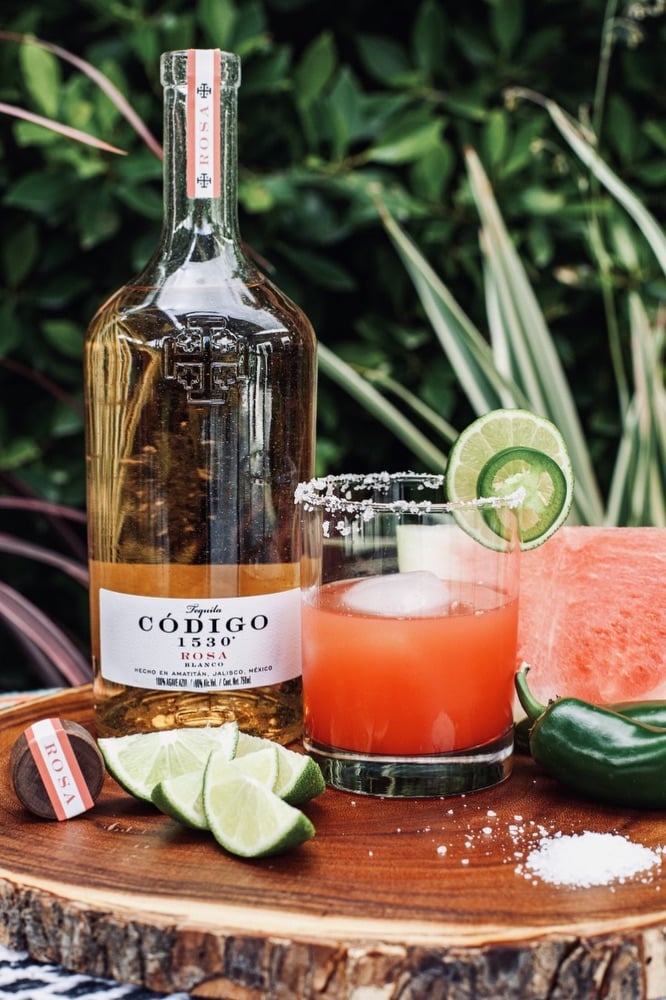 2 oz Código 1530 Rosa Tequila
3 oz Pressed Juicery watermelon lime jalapeño juice
.75 oz fresh lime juice
1/4 tsp jalapeño-infused agave nectar
Fresh jalapeño, sliced (optional)
Kosher salt (as garnish)
Fill a cocktail shaker with ice. Pour in the watermelon jalapeño juice, tequila, lime juice, and agave nectar. Shake for 30 seconds. Garnish glass with salted rim and jalapeño slices if desired.
Rosa's Gold Rush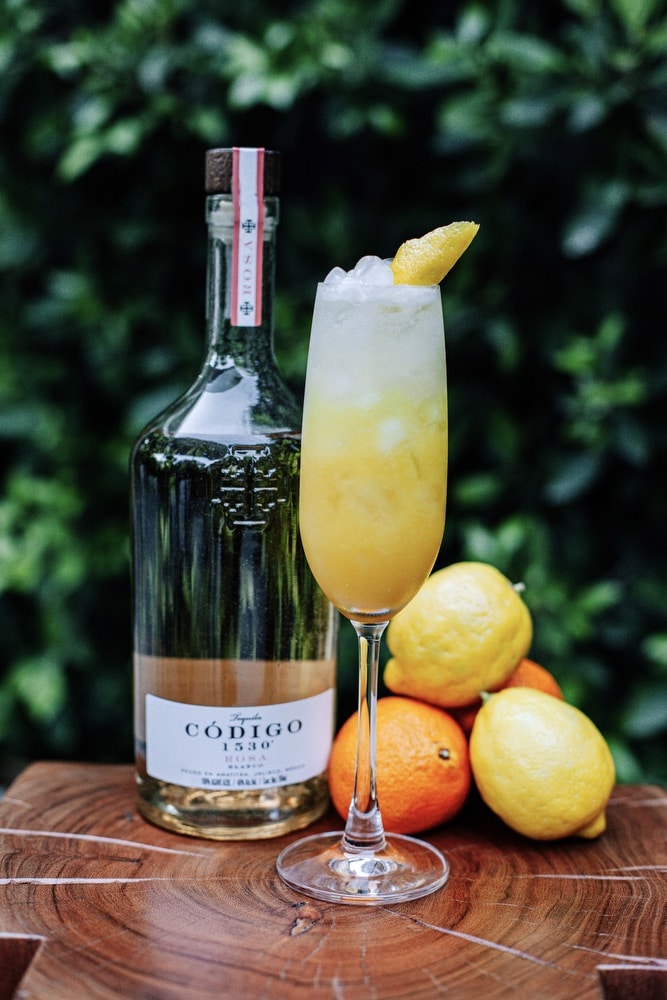 1.5 oz Código 1530 Rosa Tequila
1 oz fresh tangerine juice
.5 oz simple syrup
.5 oz lemon juice
Club soda (splash)
In a shaker filled with ice, add tequila, tangerine juice, lemon juice, and simple syrup. Shake and strain over ice. Top with club soda.
Cucumber Mint Margarita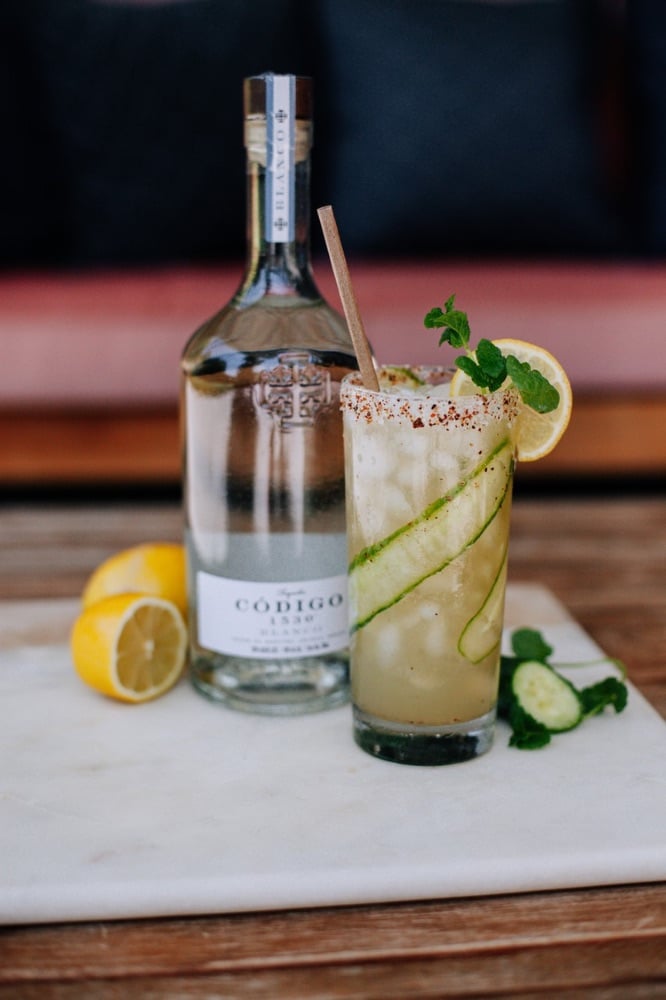 1.5 oz Código 1530 Blanco Tequila
1 oz cucumber juice
1 oz lemon juice
.25 oz agave nectar
Mint sprigs
Kosher salt (as garnish)
Tajín seasoning (as garnish)
Cucumber (optional)
In a shaker with ice, add tequila, cucumber juice, lemon juice, agave, and mint leaves. Shake well. Take your glass and rub the rim with some lemon and dip in a 50/50 mix of salt and Tajín seasoning. Strain liquid into glass over crushed ice and garnish with cucumber ribbons, a lemon wheel, and mint sprigs.
Blackberry Basil Margarita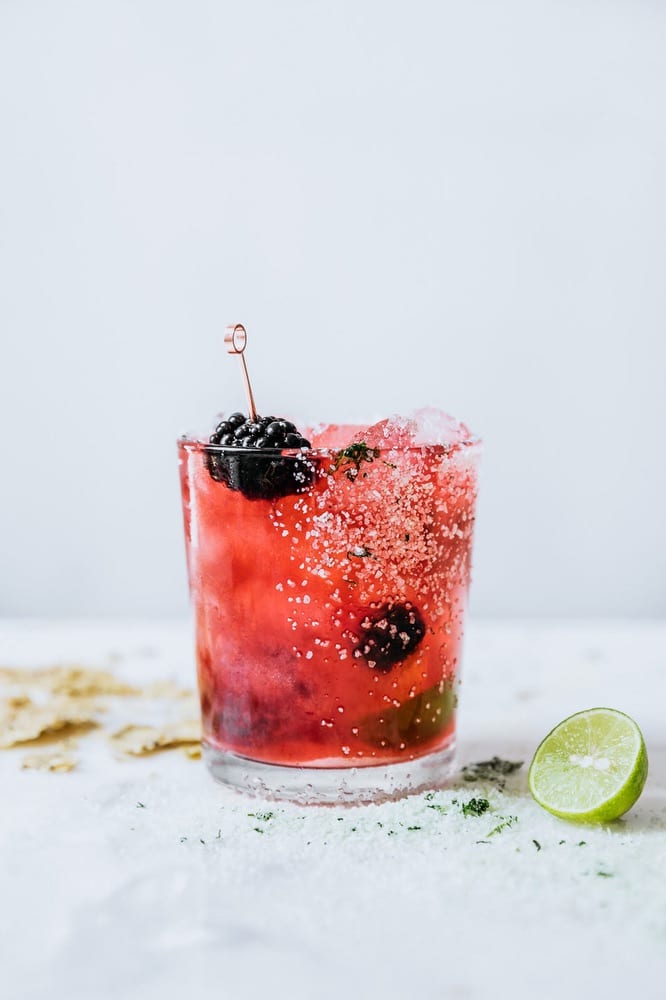 1.5 oz Código 1530 Blanco Tequila
.5 oz triple sec
1 oz lime juice
Blackberries
Basil leaf
Muddle blackberries in a rocks glass. Fill a shaker with ice, add tequila, triple sec, lime juice, and agave syrup. Shake and strain over ice and garnish with a blackberry and a basil leaf.
About Código 1530
Código 1530 is a premium spirits brand born from a private recipe known for generations by only a select group of Mexico's most respected families and finest jimadors. Now available to the world, Código 1530's offerings—Blanco, Rosa, Reposado, Añejo, and "Origen," its Extra-Añejo—have been perfected using time-honored customs without ever veering from the traditions of the Los Bajos region and its tequilieras, including no added chemicals, flavorings, or sweeteners. Passionately produced in a distillery in Amatitán, the tequila begins with fully-matured agave, which is cooked in stainless steel ovens, fermented utilizing local organic baker's yeast, and distilled twice in handmade pot stills. The rested tequilas are meticulously aged to taste in French White Oak red wine barrels procured from the Napa Valley to ensure every barrel is worthy of bearing the Código 1530 name. Código 1530 is now available in all 50 states and over 25 countries worldwide. Learn more at Codigo1530.com.
---