Bridgerton-Inspired Design Ideas to Transform Your Home
---
February 26, 2021
By Andrea Brusig, courtesy of Homes.com
If you're anything like us, you've probably binged the Netflix show, Bridgerton, and been left craving some 19th-century English elegance in your home. We may not be able to land you inside Daphne's world of high-society courtship, but we can help you transform your space with these Bridgerton-inspired decor elements!
Soft blue color palette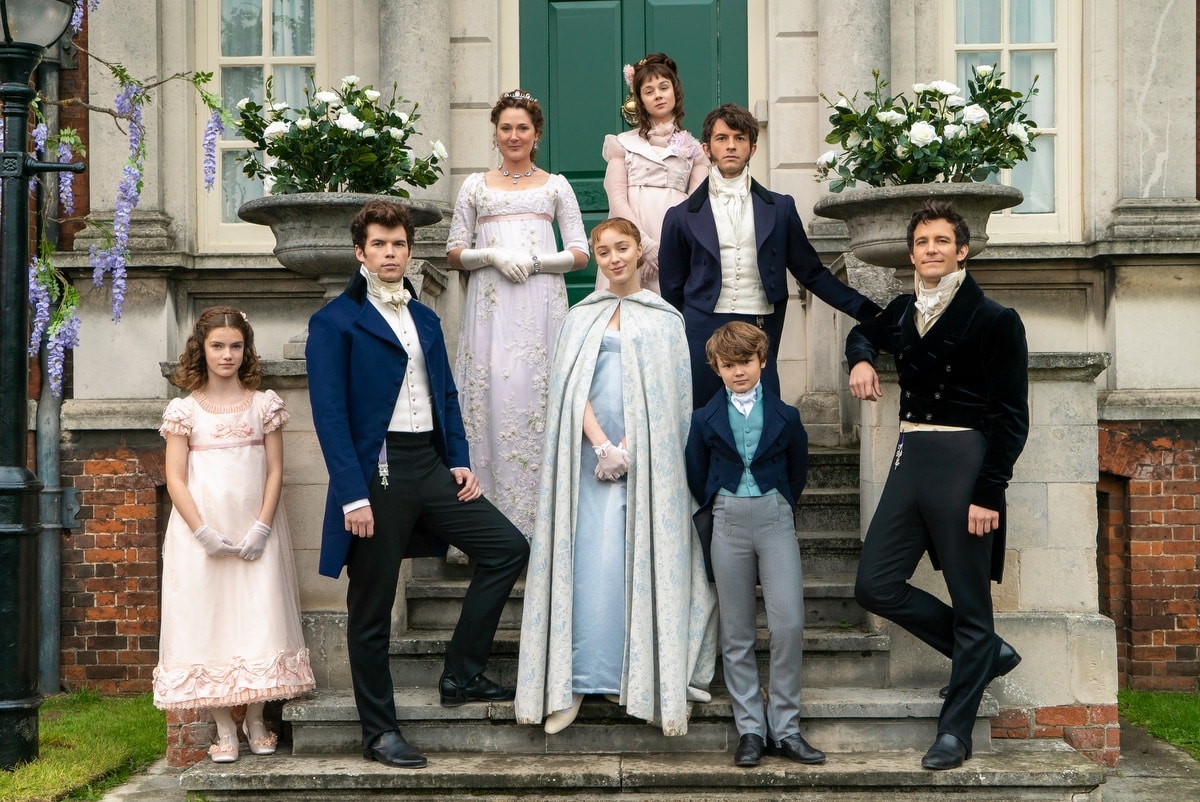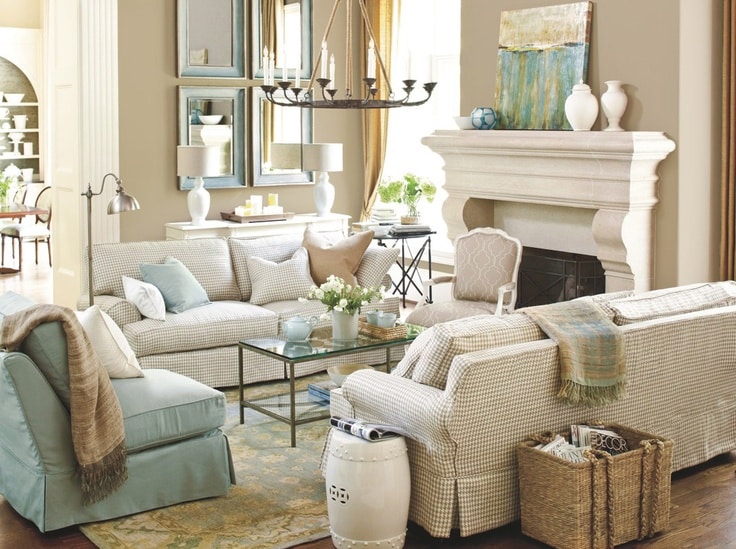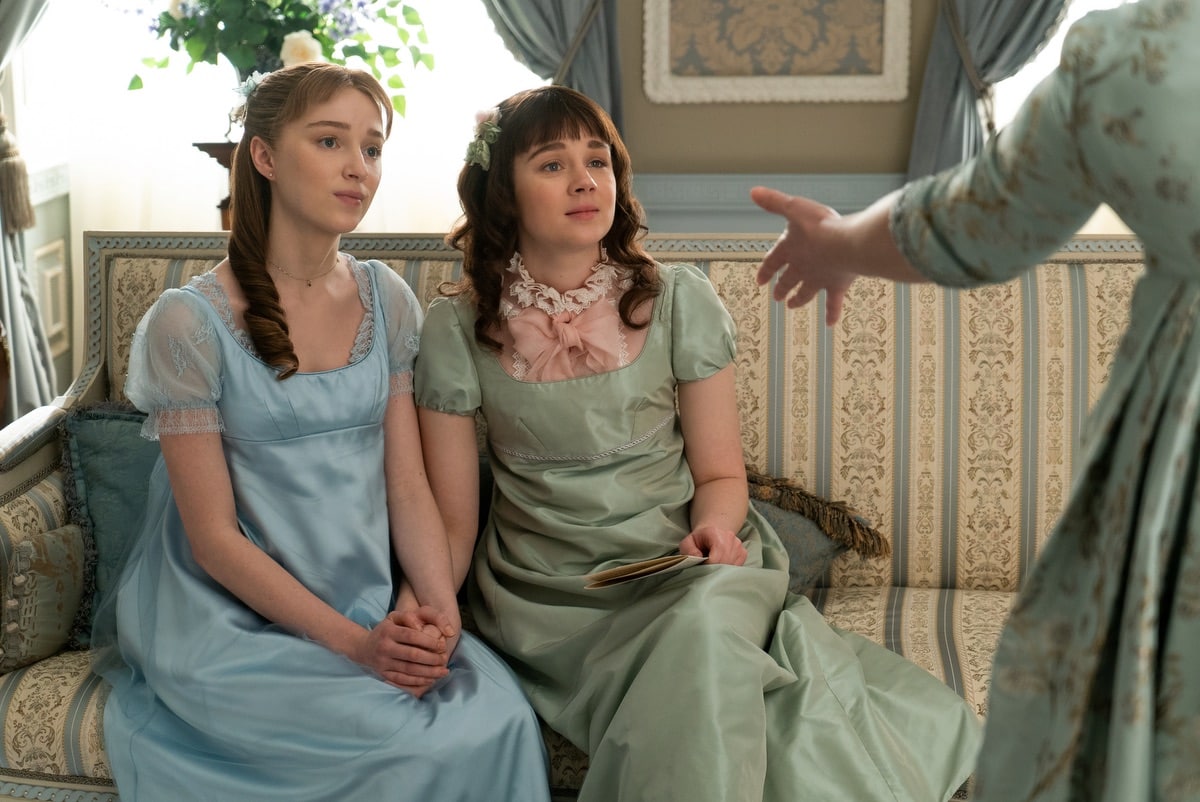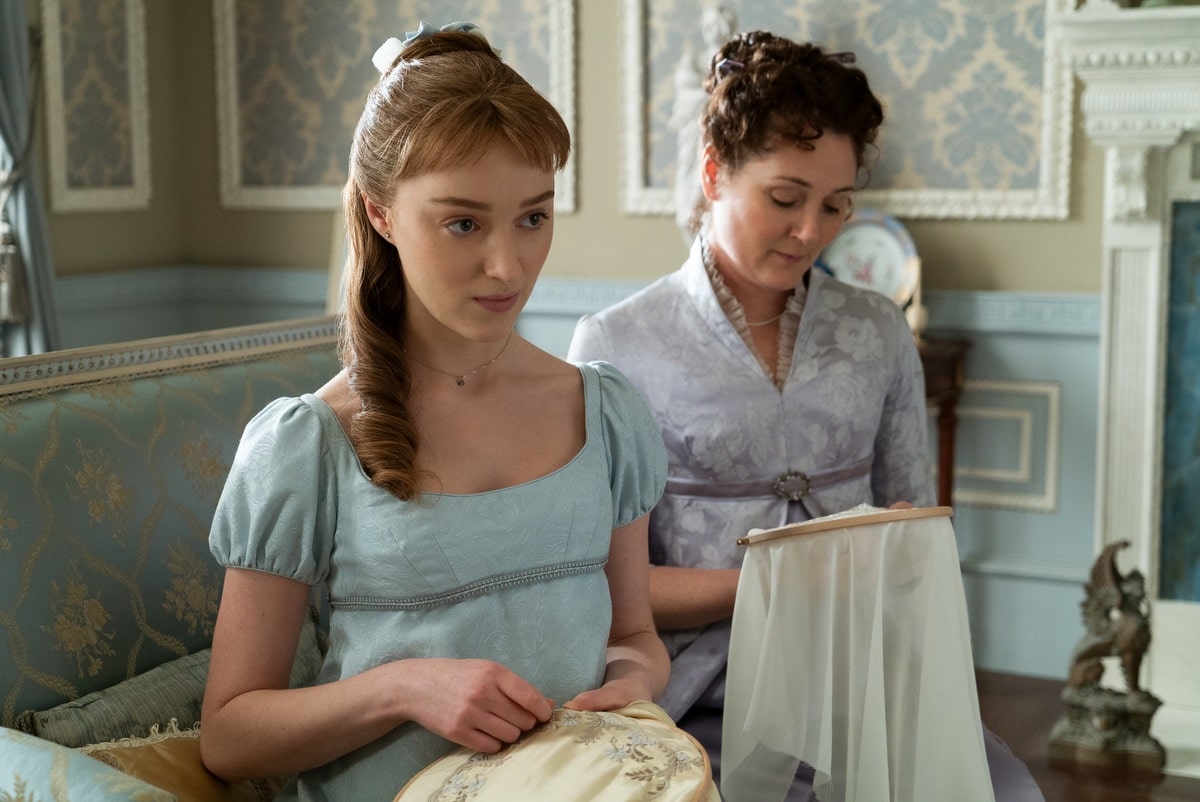 Often gathering in their sitting room, the Bridgertons' furniture, wallpaper and decor accents reflect shades of pale blue and off-whites. According to an interview with Bridgerton's production designer, Will Hughes-Jones, the color 'Wedgewood Blue' is the family's signature color in the series, and reflects the inspiration of the character's gowns, room themes and plot progression.
If blue isn't your cup of tea, soft color shades in any hue can still leave you feeling like you've stepped into a timeless period drama.
Small details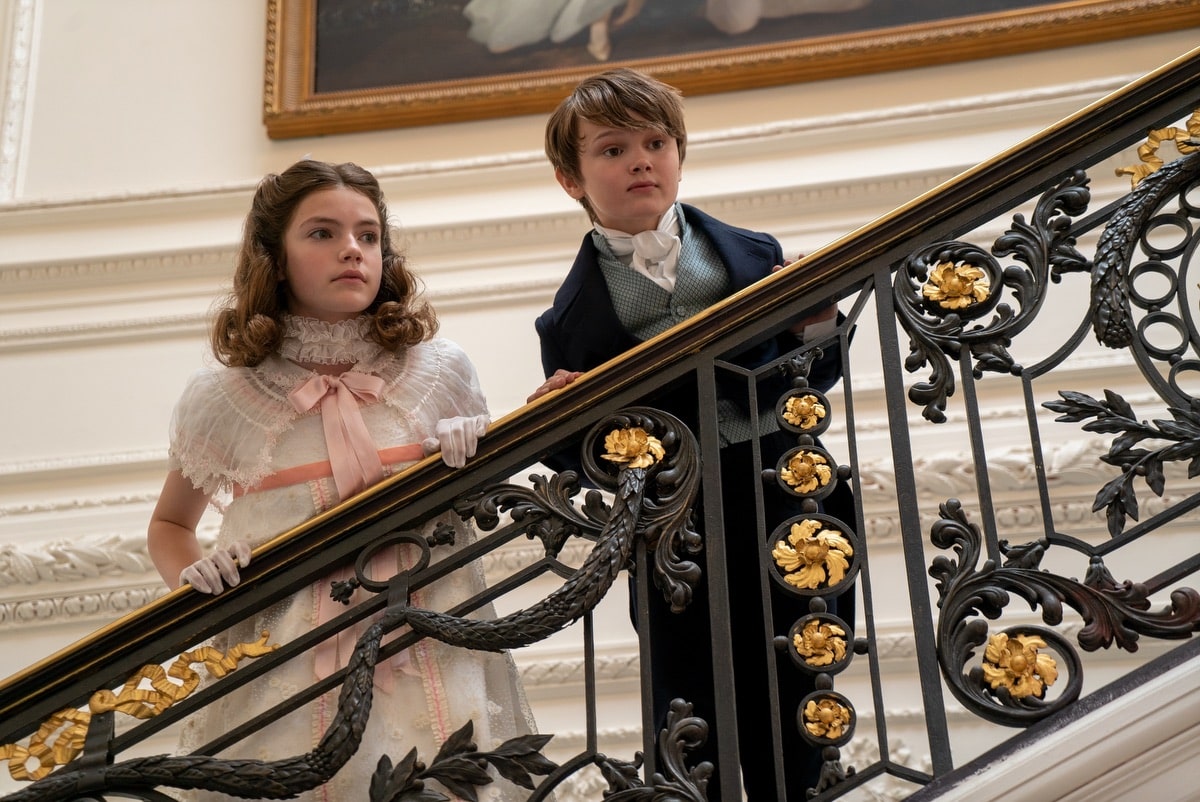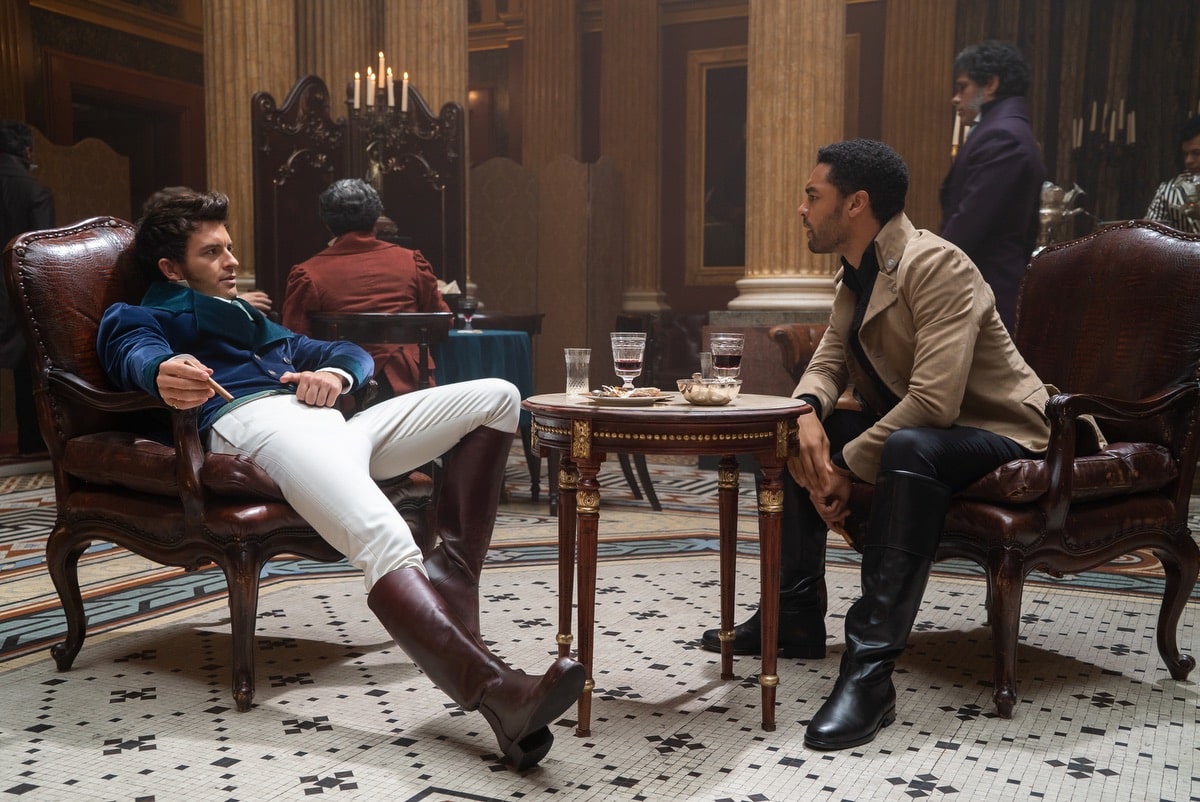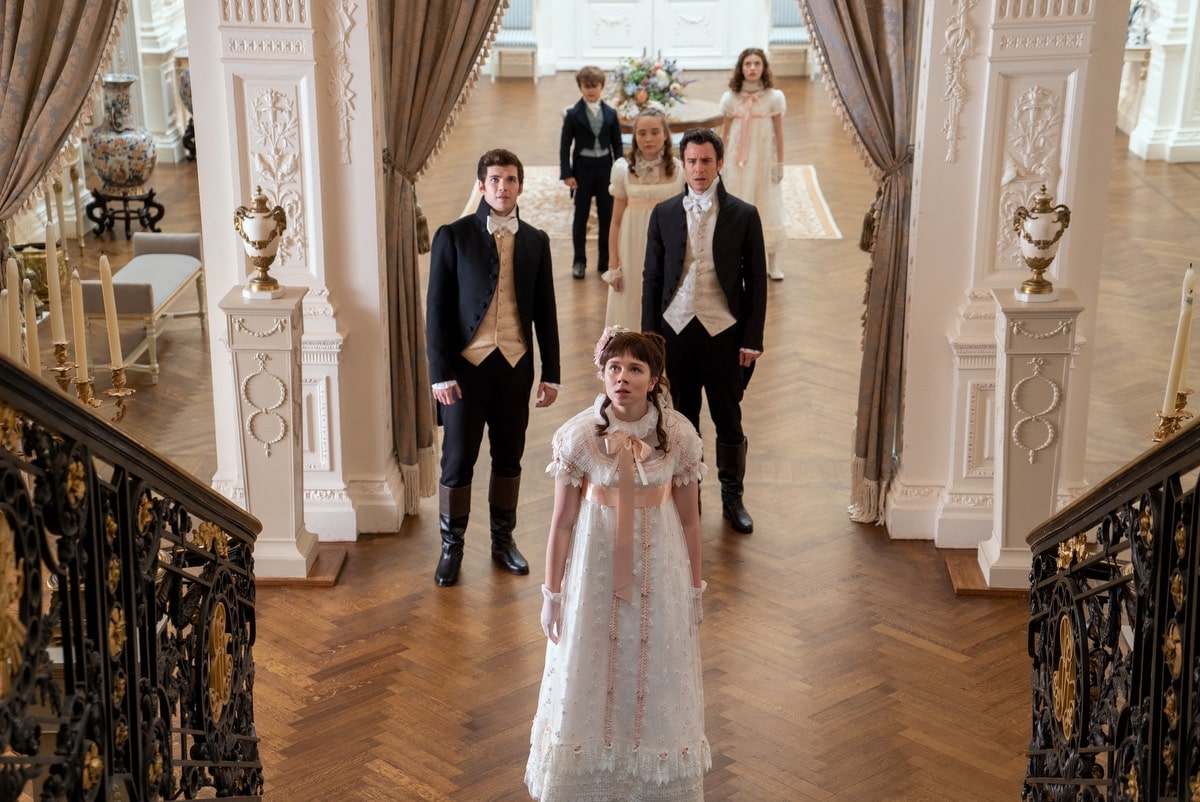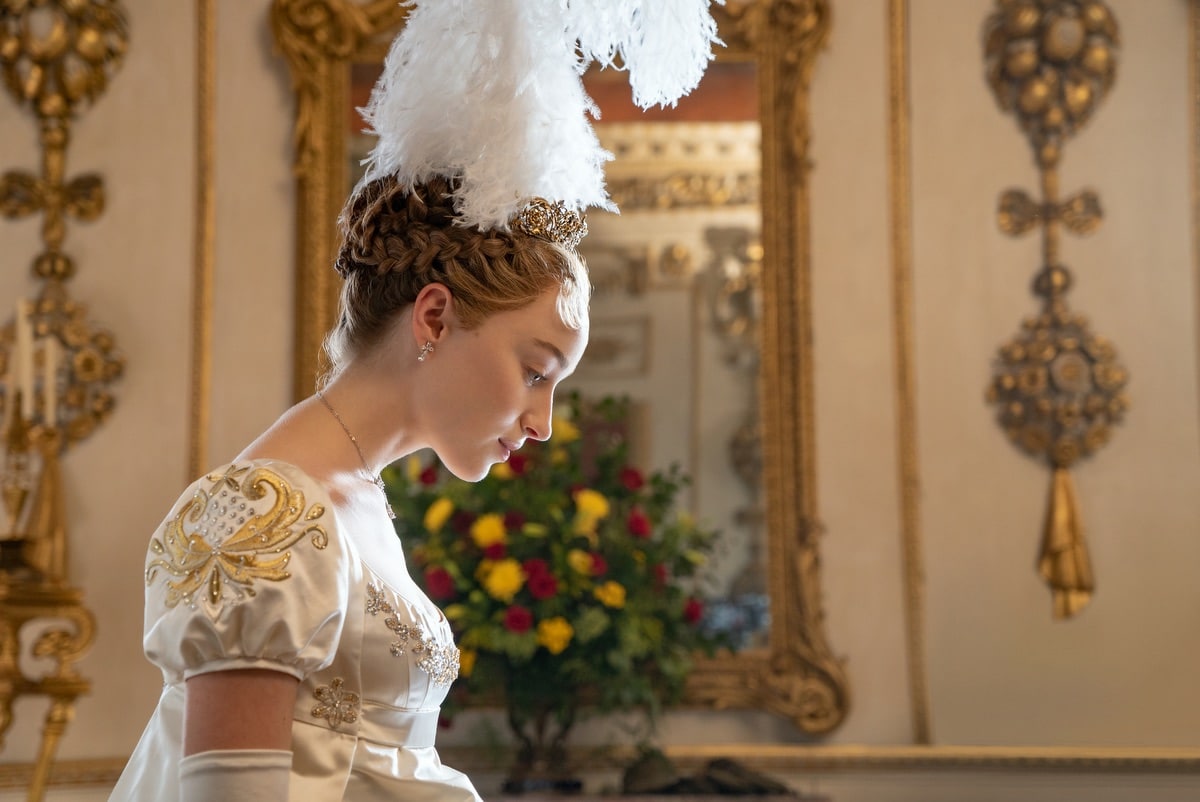 One of the first introductions to the Bridgerton family occurs at their home's grand staircase. A complete entryway remodel may be out of the question for most of us, but you can give your staircase an easy, Regency-era upgrade by adding black and gold iron railing.
Viewers will also note the use of brass in door handles, decor pieces and even light fixtures — all easy additions to your home! Start by adding metallic handles, accents and embellishments in your kitchen or bathroom, or switch out your main light fixtures for chic, elegant chandeliers.
If chandeliers aren't your thing (or aren't in your budget), gold candles will give your home a similar regal effect. To top it all off, try your hand at a simple, DIY marble countertop to complete your home's elegant interior.
Your own art gallery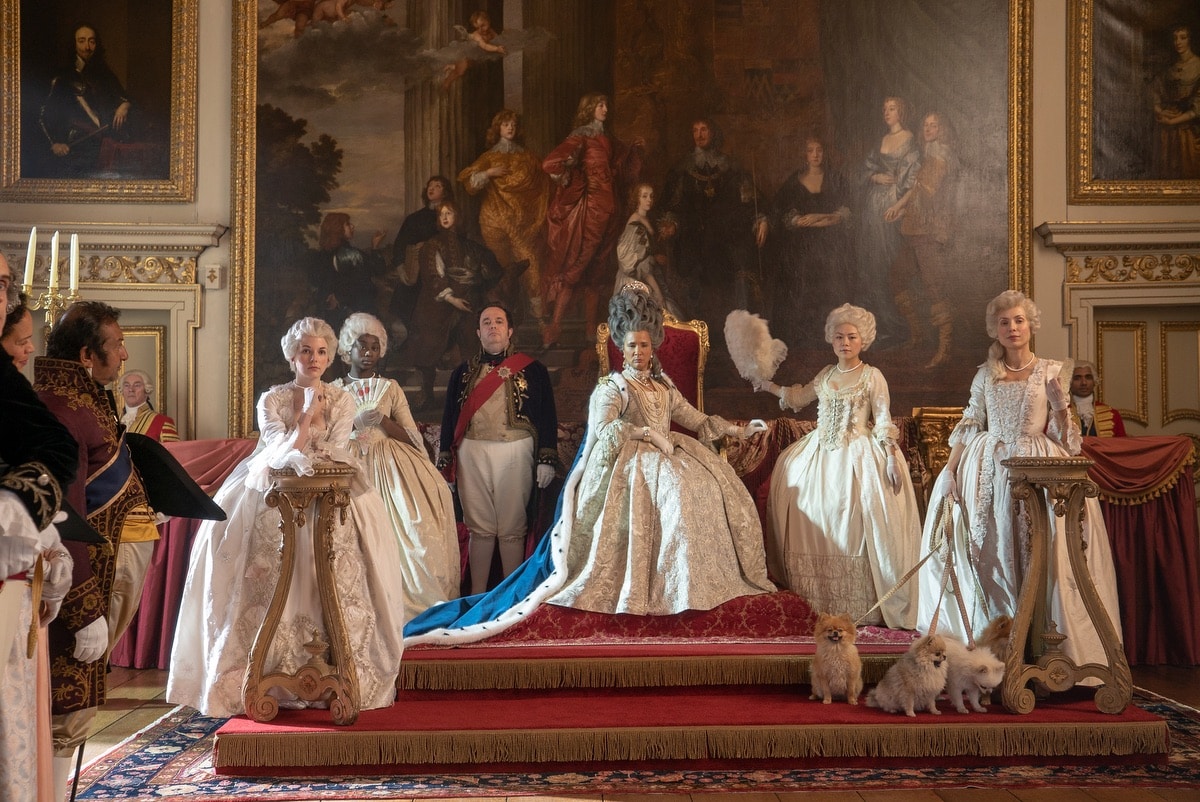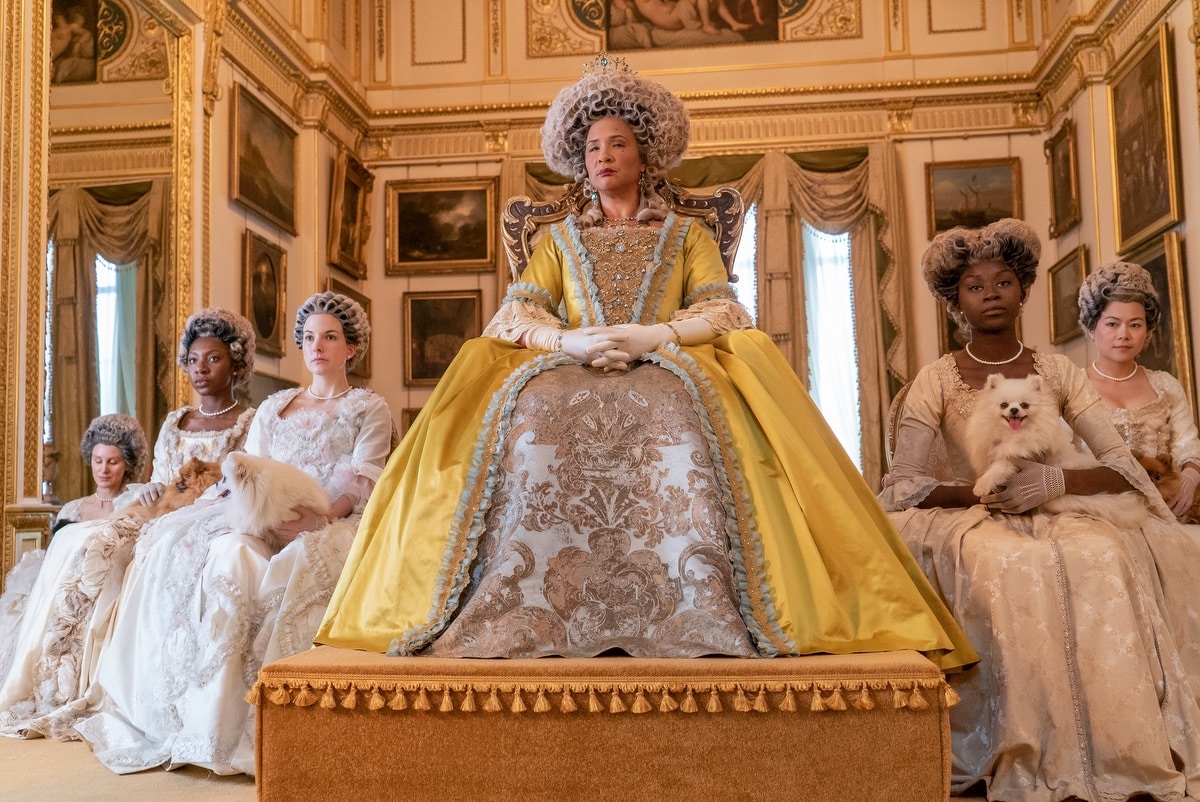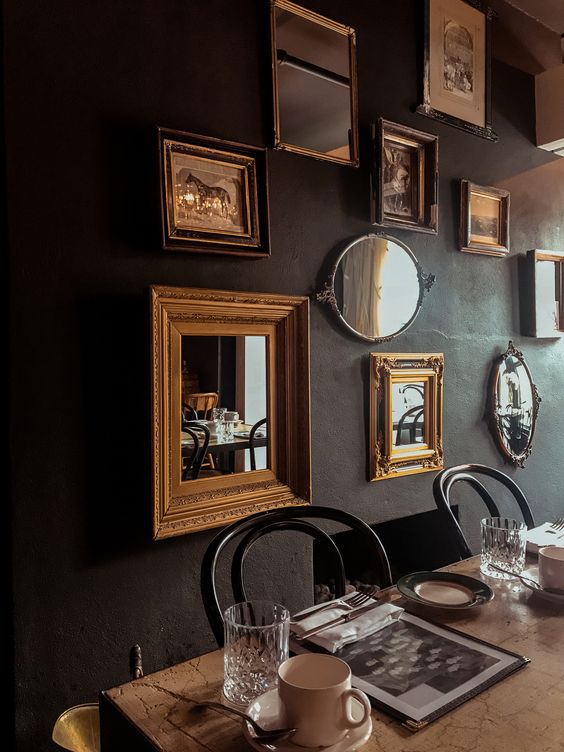 Okay, maybe you don't want a giant oil painting of your family hung in your living room — we understand! However, art plays an important role in the show's storyline, and can be an easy addition to your home's decor. Hang artwork or photographs in a central area of your home — perhaps a hallway, entryway or staircase — or create your family's own art gallery wall. To get the full Regency-era effect: try framing your pieces in frames with embellishments and detailed design work. Think: Cottagecore on this one!
Luscious greenery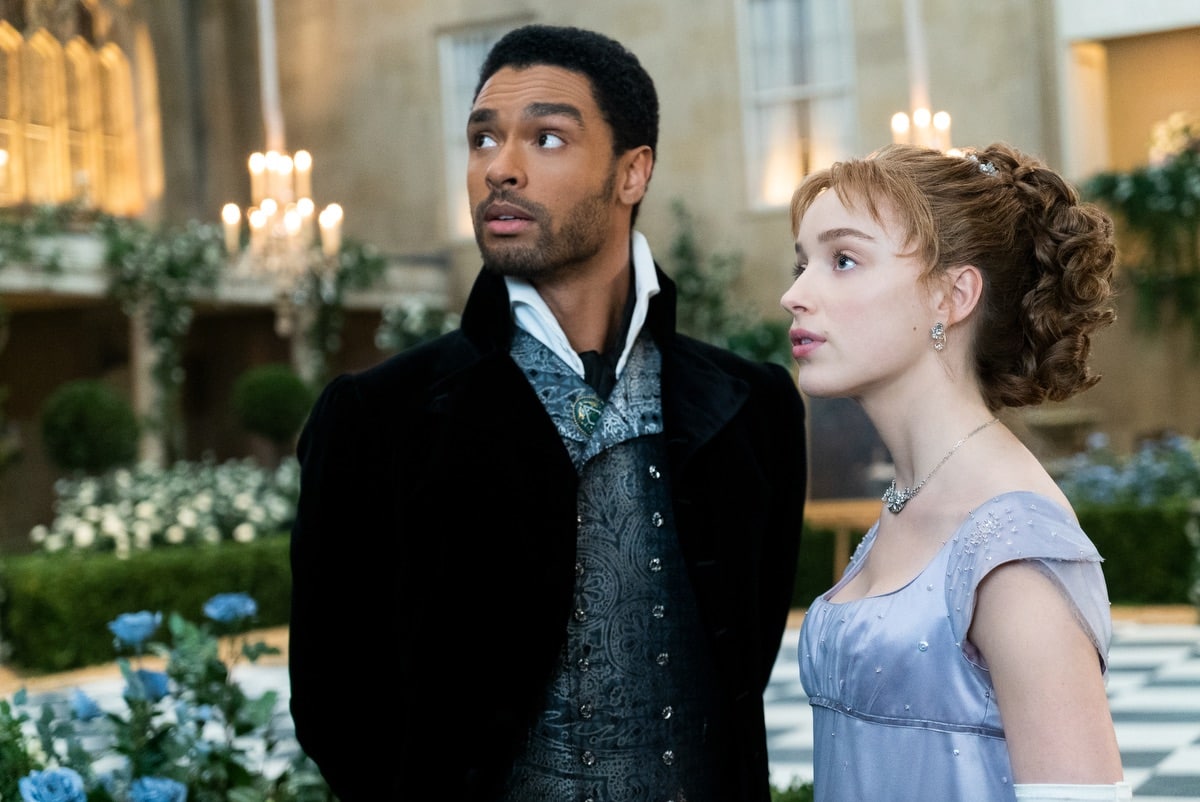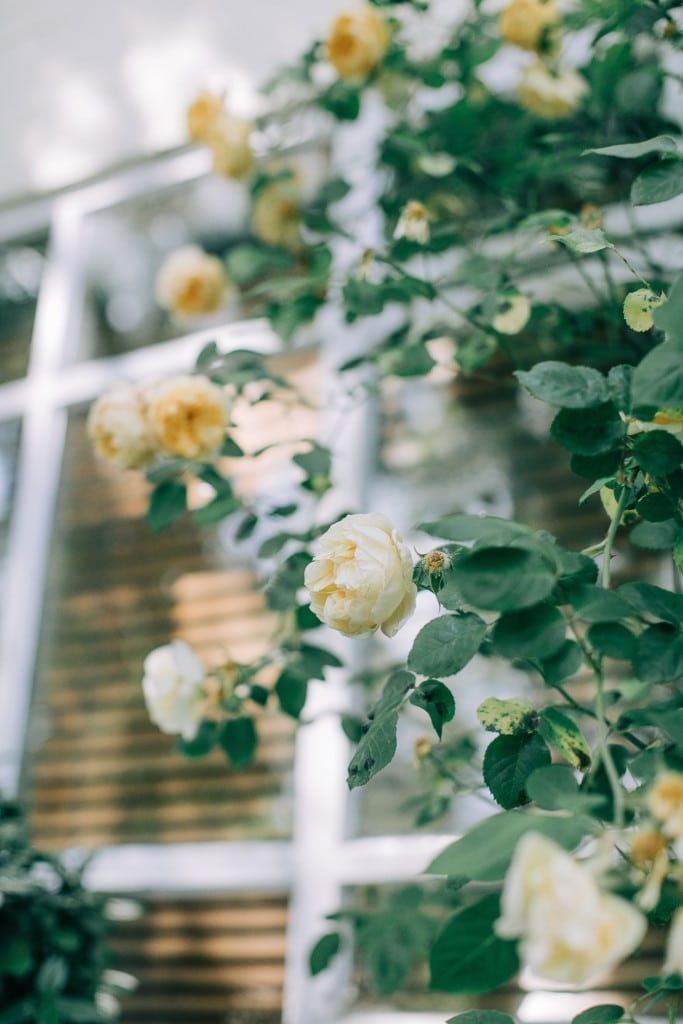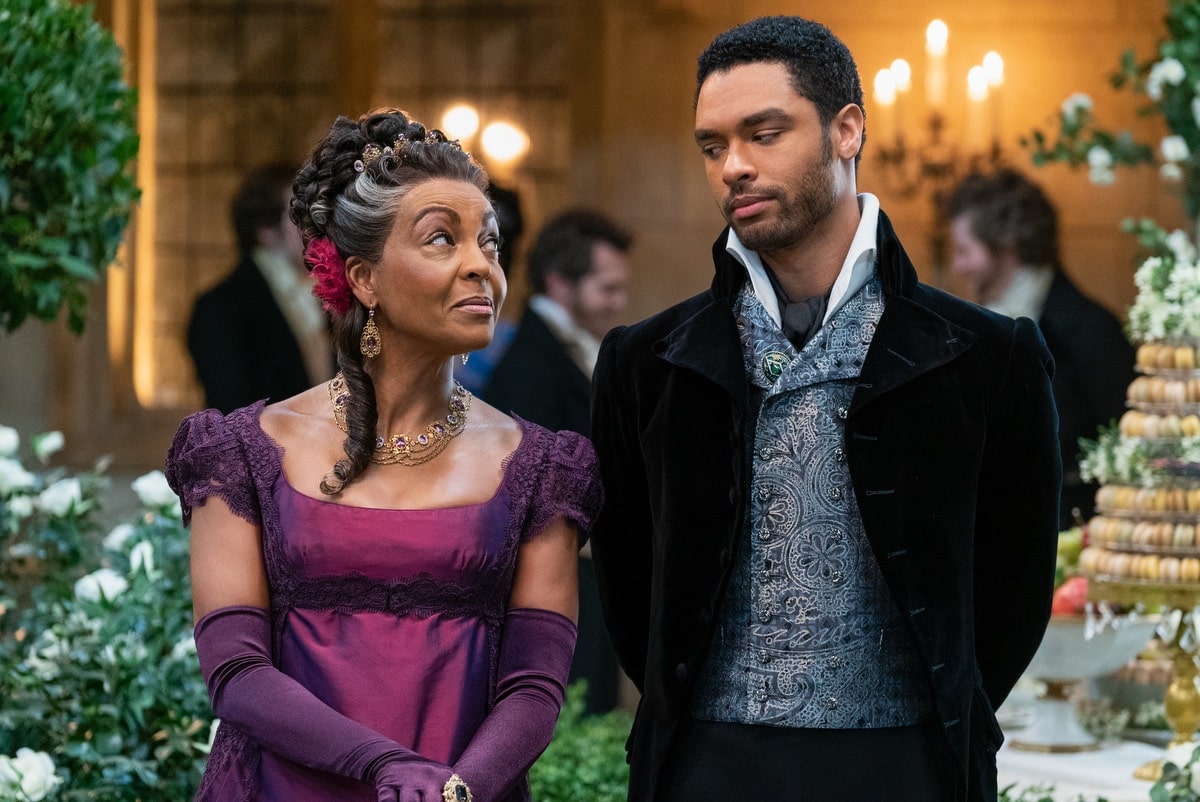 The outdoor scenes in Bridgerton greet viewers with picturesque greenery and luxurious gardens. From the trees to the plants, everything is perfectly pristine and meticulously manicured. Hiring a professional landscape artist may not be in the budget, but that doesn't mean you can't up your greenery game!
Plant some white and pink rose bushes, wisteria, lavender, cherry blossom trees and other greenery to get a stunning garden inspired by the show's use of floral design.
We hope you enjoyed this Bridgerton-inspired home decor roundup. If you need us, we'll be browsing historic homes on Homes.com for more ideas!
---