20 of the Best Places to Visit in 2020
---
March 5, 2020
By Olivia Manthey
Our team members love a vacation getaway as much as the next person. As frequent travelers, we love visiting our favorite places, but something is thrilling about exploring somewhere new and seeing the world in a fresh and exciting light through the cultures you experience. That is why we have gathered 20 of the best places to visit in 2020, some of which you might not have considered before. Trust us; they are anything but boring!
Costa Rica
View this post on Instagram
Costa Rica is experiencing a revitalization of its island paradise. Although you might think of Costa Rica as a place that's played-out, the nation is taking a new turn on things. It is now one of the first carbon-neutral countries, as citizens are doing their part to keep their home and our planet healthy with accommodations like eco-retreats. Not only are they becoming more and more earth-conscious, but they have some of the neatest experiences you could imagine. Tabacón, with natural hot springs and a resort on-site, is one destination you don't want to miss. When you want to take a break from the hot springs, enjoy a nighttime kayaking experience in bioluminescent waters. This excursion is nothing like you've seen before; the glowing waters are striking, and you'll feel like you've paddled into a sci-fi or fantasy movie. For the adventure seekers, the Monteverde and Santa Elena are home to a bridge that visitors can walk across to see the majesty and immensity of the Costa Rican rain forest.
Learn more from our article "Riding the Waves" here!
Lille, France
View this post on Instagram
Lille, a little town in Northern France, is the latest hot spot for new visitors! Do not mistake this for just any small town—Lille is home to the World Capital of Design for 2020 and is known for its art and history. One of Lille's most historical museums, the La Piscine Museum, was originally an art deco swimming pool that was designed in the 1930s. It was shut down in the 1980s and is now open as a museum with a textile collection that dates back to the 1800s. If museums don't interest you much, one of the local hangouts is the Marché de Wazemmes, which is one the largest markets in Northern France. You can find all sorts of items here, from clothing to fresh fruits and vegetables.
Rwanda
View this post on Instagram
Rwanda is the new go-to for all things safari and adventure! From hiking on volcanos to gorilla trekking, this Central African nation is an adventurer's paradise. Volcano National Park is the top place to visit when in Rwanda and is also home to the best gorilla trekking excursion. Guests get the once-in-a-lifetime opportunity to come face to face with these endangered gentle giants. This venture is considered a safe experience for those concerned; there are armed guides as well as communication devices to have interactions with the gorillas for the best experience. For those who like to take a more relaxing approach to vacations, camping on Lake Burera is a popular pastime. There is nothing better than sleeping under the stars and waking up to the sunrise creeping over the river. Guests can also experience the Kinunu coffee washing station, one of eight washing stations on the scenic banks of Lake Kivu. Here you can see local farmers processing coffee beans by "depulping" the coffee cherries and washing the seeds that will no doubt make a fabulous cup of joe later!
New Zealand
View this post on Instagram
You might know of some of New Zealand's most popular destinations, but did you know it is one of the world's top spots for adventure travel? From sailing your kayak sized vessel around the Bay of Islands to experiencing the full luxury encounter of sailing on a yacht, breathtaking views will abound here. Another one of New Zealand's treasures it the picture-perfect Hokitika Gorge. Its sparkling sky-blue water is stunning! The Hokitika Gorge rests on the west coast of New Zealand's South Island, near Lake Kaniere. The overall trek to Hokitika is about twenty miles, and when you arrive, there's a bridge that crosses the crystal-clear river. Under the bridge, there are boulders you can climb and walk over—it's a perfect pit-stop to relax and have lunch! But a warning to those wanting to take a dip, it's cold!
Another New Zealand experience unlike any other is kayaking underground in Waitomo. This glowing worm cave is like something out of James Cameron's Avatar. Known as the nation's best natural attraction, the glowing caves are an experience you must see to believe!
Learn more from our article "The Limit Does Not Exist" here!
Copenhagen, Denmark
View this post on Instagram
Denmark's capital is one of the most sustainable cities in the world, with plans to be the first carbon-free capital by 2025! With efforts like eco-friendly behavior, accommodations, and transit, Copenhagen is setting an incredible example. A popular stop here is the Shops at Strøget, one of the longest pedestrian streets in Europe and Copenhagen's largest shopping area. From budget-friendly stores like H&M, Zara, and Vero to globally known luxury brands like Prada, Hermès, and Gucci, there's something for everyone. When searching for the perfect perch for the night, look no further than the Villa Copenhagen, a sustainably remodeled hotel located in a historic building from the early 1900s. If you want to dive deeper into the rich history of Copenhagen, the Christiansborg Palace is a necessity! The royal family uses this eight-hundred-year-old palace for exclusive soirees, galas, and official gatherings. Guided tours are available, or you can explore on your own.
The British Virgin Islands
View this post on Instagram
After sustainable damage from recent hurricanes, the British Virgin Islands are again open for business! They are also making a conscious effort to keep their paradise environmentally friendly for generations to come. One of the all-time best things to do in the BVIs is to visit the Baths on Virgin Gorda. Massive granite boulders make a cove-like area blocking the sun and waves, making the space calm and still like a bath. The immense stones and serene waters make a water maze for you to relax and swim through. At the end, you encounter the Devil's Bay, a quaint beach with shallow waters that are perfect for snorkeling! Locals and visitors alike treasure this hidden enclave and its surrounding seascape.
Nikko, Japan
View this post on Instagram
Nikko, Japan, is home to a multitude of waterfalls, including the famous Kegon Falls. The base of the falls is magnificent and is even more popular in the winter when part of the fall freezes, giving the natural phenomenon a whole different look. For those wishing to unwind and relax after a trek to the falls, the town of Okunikko, right outside of Nikko, has many peaceful spas and hot springs located within traditional hotels. The Okunikko Yumoto Onsen is the perfect spot to find peaceful serenity. Nikko is a quintessential spot for those trying to find their inner peace through the traditions and culture of Japan.
Colorado Springs, Colorado
View this post on Instagram
Colorado Springs is like a natural playground! With a great food scene and endless activities, it's an excellent spot for your 2020 vacation, especially if you're wary of international travel right now. The Garden of the Gods is rated as TripAdvisor's top park in the United States and is a geological wonder full of clay rock boulders. Whether you want to hike, mountain bike, rock climb, horseback ride, or enjoy a Jeep excursion, this park is fantastic. Skiers, you won't want to plan a trip to Colorado Springs without experiencing its excellent slopes! The quaint resort village of Breckenridge is just two hours away and is known to have some of the state's best skiing.
Galway, Ireland
View this post on Instagram
Galway, Ireland, is full of quaint cafes, live music, and beautiful sites. Róisín Dubh is especially famous for its open mic nights! The city's lively nightlife gives way to adventurous daytime activities, like hiking, cycling, horseback riding, kayaking, or exploring the famous Cliffs of Moher. These iconic cliffs stretch five miles long and reach up to 702 feet! The Cliffs of Moher are a Galway staple and an extraordinary experience. When you want to come down from your Moher high, try some Jameson whisky. (You know what they say, "When in Rome . . ."—well, in this case, it's when in Ireland!) The Jameson Whiskey Tasting is a popular activity located in An Púcán, an authentic Irish pub. Although we do recommend doing the whiskey tasting after the cliff excursion.
Learn more from our article "Take a Whirl Around the Emerald Isle" here!
Vancouver, Canada
View this post on Instagram
Vancouver is a beautiful mountainous region with great activities! The Sea-to-Sky Gondola is one of their newest attractions that has been gaining popularity; its name can be taken quite literally, as passengers start at ground level and working their way up to the sky! Trekking across the suspension bridge, taking a ride on the gondola, snowshoeing, hiking, and snow tubing are just a few methods of travel to get to your final destination—the Summit Lodge, where you'll be greeted with food and drinks! Another great spot in Vancouver is Gastown, a historic town center that is now a trendy neighborhood full of cocktail lounges, restaurants, and shopping. Take a stroll down its cobblestone streets and enjoy!
Learn more from our article "The Wonders of Wild Vancouver Island" here!
Asheville, North Carolina
View this post on Instagram
Asheville, North Carolina, is a fantastic getaway idea for 2020! The mountain city is full of talented musicians, artists, chefs, and restaurateurs. Live the culture of Asheville and experience all it has to offer! This is a foodie's paradise, with options from gastropubs to new trendy eateries taking advantage of nearby farms and creating spectacularly fresh cuisine. Another must-see place is the Biltmore Estate! The Biltmore offers a lot—a hotel, a Downton Abby exhibition, a dining experience, and a plethora of outdoor adventures. Its 1800s charm is historic and architecturally beautiful, and the nearby Biltmore Village is just as breathtaking. Visit during the Christmas holidays for some extra magic!
Learn more from our article "'Tis the Season to Visit Asheville's Historic Biltmore Village" here!
Big Island, Hawaii
View this post on Instagram
Hawaii is not new to the list of top vacation destinations, yet there's no fear of it "getting old." Not only are there multiple islands to explore, but the Big Island of Hawaii is about twice the size of the other islands combined! It has the largest mountain, Mauna Kea, which is even bigger than Mt. Everest. No matter what you end up doing on your Hawaii trip, you must go snorkeling or diving. Getting in the water in Hawaii is an entirely different experience compared to other places. Its protected marine areas have sustained their natural beauty and are home to thousands of species of turtles, rays, dolphins, fish, and more. After your snorkeling excursion, another great experience is coffee tasting in Kona! The region's fertile volcanic soil is the perfect location for growing beans that will make the best cup of coffee. With over six hundred coffee farms in Kona, there are ample opportunities to get your cup of joe. We encourage you to do your research on what you wish to see while traveling to Hawaii—with so many amazing things to do, it's best to plan ahead!
Western Sweden
View this post on Instagram
Western Sweden has been focusing on sustainability through urban farming, centralizing the way they're heating and cooling buildings, eliminating single-use plastic, and more! The area has quaint seaside towns with some of the best shellfish in the world and beautiful woodland regions with fantastic nature activities. Get the best of both worlds and book the fantastic glass cabins that are in the woodlands on the foot of Lake Iväg. With beautiful views and serene vibes all around you, you're sure to find time to de-stress here! Once you're rested up, take advantage of exploring Sweden's many locales, from mystical forests to coastal cliffs, lovely lakes, and vast mountainous landscapes. If hiking isn't for you, but the scenery is, try a train ride!
Learn more from our article "Beyond the Fjords" here!
The Bahamas
View this post on Instagram
Since the recent hurricanes hit part of the Bahamas, their tourism rates have gone down substantially. Great Abaco is the only island that is still too damaged to visit— its other islands are ready for visitors! The Bahamas has some of the best beaches in the world, with sugar-white sand and crystal-clear waters. A great first spot to visit if you're looking for a snorkeling or diving adventure is Dean's Blue Hole. This pool is a 663-foot deep cavern surrounded by shallow, calm, clear waters—perfect for first-time divers or snorkelers! Another favorite activity is renting a vessel for some island hopping. This is the ideal way to get away from the hustle and bustle on the mainland. Try an afternoon excursion to Out Island! The Bahamas aren't just all about the beaches either—they're also home to one of the world's largest casinos, top-notch chefs, gorgeous resorts and spas, shopping, cultural events, and much more.
Learn more from our article "Space. Water. Sand" here!
The Douro Valley, Portugal
View this post on Instagram
There's no better way to see a city's history and charm than to walk through it! The walking food tour of Porto is excellent, especially for anyone wanting to experience the best food that Portugal has to offer. A fresh experience to try in Douro Valley is olive oil tasting. The olive harvesting process in the Douro Valley is fascinating, as the landscape and environment make the perfect olive oil with intense flavors and aromas. And, calling all wine lovers! The train journey between Pinhão and Porto is a picturesque one through quaint vineyard towns, so while you're enjoying your glass of vino, you get to see where it came from. For a bird's-eye view of the Douro Valley, get a new perspective when you catch the sunrise from a hot-air balloon!
Learn more from our article "Coming Home" here!
Guyana, South America
View this post on Instagram
Explore the capital of Guyana! Georgetown is home to some of the best food and great local markets. Fishing is a widely loved activity in the region, with so many different and exciting species. With its unmistakable Caribbean vibe, this city is full of lively cultural experiences and local flavor. Kaieteur Falls is one of the top locations to see in Guyana. This 750-foot-high waterfall is almost five times the size of Niagara Falls, making Kaieteur Falls one of the biggest waterfalls in the world! One experience you cannot miss out on is visiting Shell Beach, whose waters and sands host extraordinary sea turtles during their nesting season from March to August. These endangered species are spectacularly beautiful as they make their way up the beach and return each year to the same spot. It's a real natural miracle—just remember to look, but don't touch!
Sri Lanka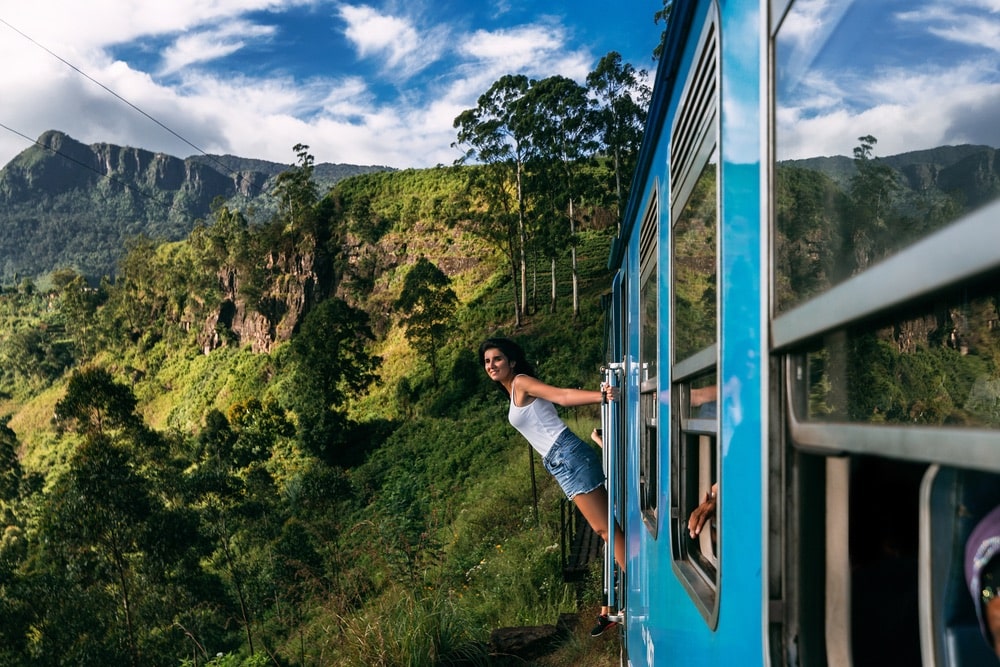 Sri Lanka is a surfing and adventuring paradise in Southeast Asia! Hiking Diyaluma Falls is an experience like no other, with easy hiking paths and multiple natural pools and waterfalls—this area seems like it's out of a dream! Another fantastic experience on this island nation is to ride the train from Kandy to Ella. The six- to seven-hour journey is said to be one of the most scenic train rides on the planet. If that seems too long, there are multiple stops along the way. A neat detail of this journey is you aren't required to sit in your seat. The doors are open, which allows you to relax and stick your feet outside the train; it is said to be the best way to capture the breathtaking views. This journey has so many different vistas, from tea farms to mountains, bridges, villages, and more! You will be glad you took the trip—and to top it off, the train ticket is only $1.50.
Maine, USA
View this post on Instagram
If you're one looking to stay within the US, Maine is a perfect vacation spot for something different with tons of activities! With all kinds of fresh culinary excursions like digging for clams, apple picking, catching lobsters, picking blueberries, and more, the foodie in you is sure to leap for joy. One foolproof way to find only the best things in Maine is to ask a local. They'll tell you what the best of the best destinations are, from charming cliffside inns to beautiful coastal towns, fresh seafood bars, and more.
Rurrenabaque, Bolivia
View this post on Instagram
Rurrenabaque, also known as Rurre, does a fantastic job of supporting sustainability efforts and protecting endangered species. One of those is the Pink River Dolphin; they are quite the attention grabber when spotted by locals and tourists alike. Many backpackers travel to Rurre for its incredible hikes, and it has not yet become too tourist-heavy, so your Bolivian experience is sure to be authentic! Some of the more extensive hikes throughout the "gringo trail" can take up to three months to complete, but you can also enjoy the scenery for a few miles, then head back to town for a cold cerveza and some authentic cuisine. Is your wanderlust calling yet?
Val d'Aran, Spain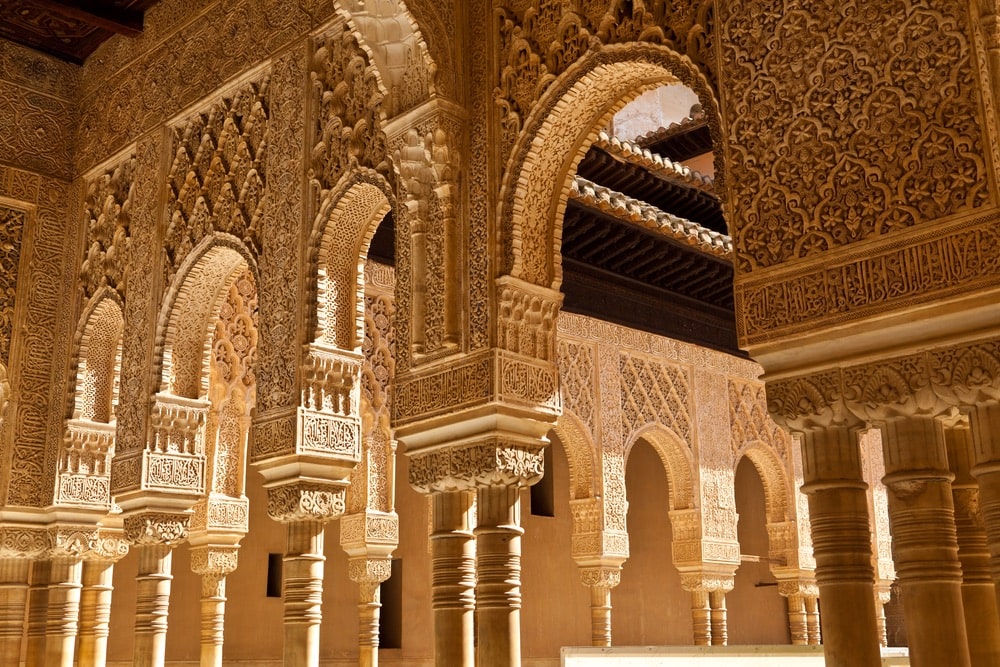 Yes, you can ski in Spain! The Baqueira-Beret, Sector Beret Ski Resort, is one of the top locations for skiing in this beautiful and culturally rich nation, with exceptional slopes of all varieties. Val d'Aran also has fantastic lively wine bars and restaurants if skiing is not your thing. The Alhambra is a top destination in Val d'Aran. Its name derives from the Arabic al-qala'a al-hamra, which means the Red Castle. This beautiful structural marvel can attract up to 6,000 guests daily! Tickets sell out early, so it's a good idea to book ahead if you want to experience the full tour.
So, are you ready for a grand voyage? Let us know what your must-see travel destinations are for this year, or your favorite trips from the past, when you comment below or find us on social media @viemagazine.
---