Bachelorette Parties for All Personalities
---
September 28, 2020
CHEERS!
By Samantha Accola
In most social circles, bachelorette parties seem to carry stereotypes when it comes to what to do, what to wear, or where to go. But in a culture that encourages diversity, you don't have to do what everyone else is doing. We know that there's a lot on your mind when you're planning a wedding, so let your best ladies take care of you and listen to what you want when it comes to the bachelorette! As long as your heart is in it, no bachelorette party is too basic or too extreme. Whether you celebrate with a hometown staycation or an all-out destination bash, this occasion should be a fun way to let loose and relax before you say, "I do."
To help with the planning, we've crafted a list of party ideas specific to the personality of every bachelorette!
the wild child
For the girl who is the life of the party, the iconic Vegas Strip is sure to bring all the good times and the classic bachelorette scene.
But, for a Southern take on entertainment, grab a bedazzled cowgirl hat and live it up as a trendsetter in NashVegas! From pedaling taverns to honky-tonks, the vibrant music scene will keep your feet tapping, confetti flying, and drinks flowing.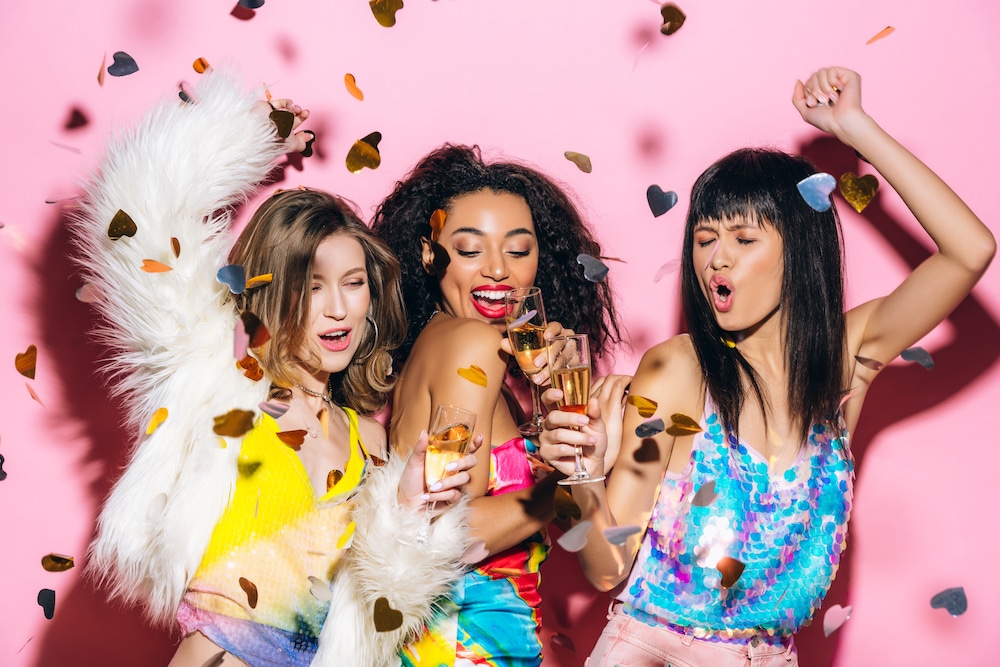 For a nightlife extravaganza, journey down to New Orleans and celebrate Mardi Gras–style. Throw beads, say cheers to fun, and if you're feeling brave, maybe even crowd-surf the bride-to-be!
the beach babE
Vitamin sea and your closest friends are the cure for any pre-wedding nerves! Road trip to the nearest beach for a seaside bachelorette soirée guaranteed to relax and inspire you.
Rent a yacht, host a sunset beach picnic, and let the "mate of honor" score some Insta-worthy bridal party swimwear for everyone!
When traveling to the coast, some picturesque beach destinations to keep in mind are Destin, Cabo San Lucas, Key West, Punta Cana, and Miami Beach.
the foodie
Feed the soul with gourmet dishes and specialized desserts for this bride-to-be! Call in a private chef for a hands-off experience with rounds of perfected favorites guaranteed to steward fun conversation. For the wine lover, plan a trip out to Napa or a local vineyard to fulfill all your charcuterie dreams and raise a glass to the future!
We're definitely inspired by this beautiful charcuterie board designed by master event planner Caroline Boone of CC. Boone events!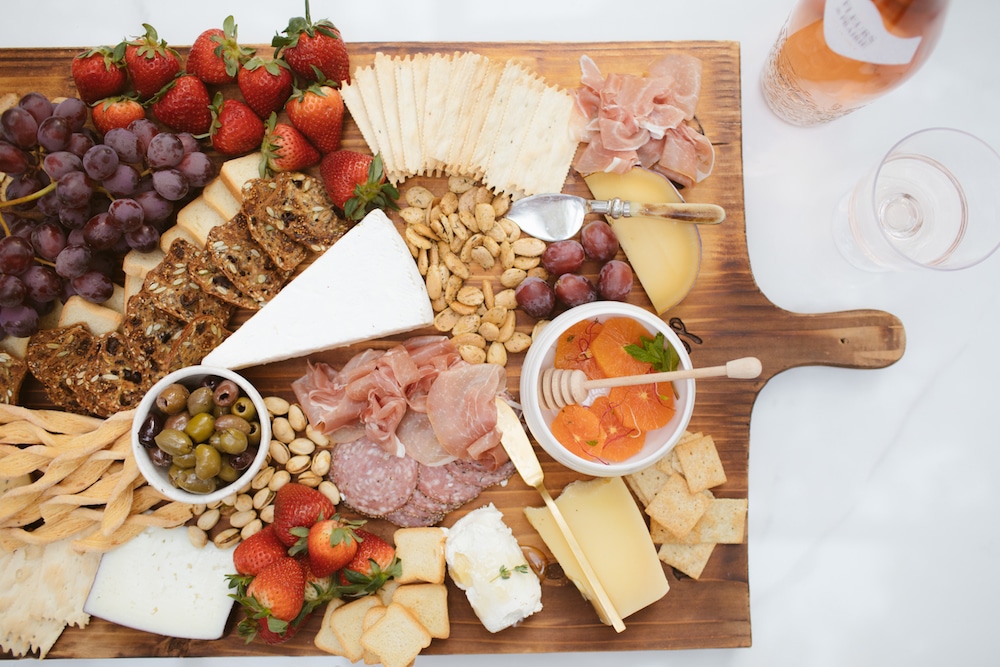 For a bonus, catch some rays poolside on a food-inspired donut or watermelon float!
the outdoorsy gal
Adventure is calling, and "I do… want to go" is the first instinct for this free-spirited traveler. Book a glamping getaway for the best of both worlds—luxury and the great outdoors. Let the stars align with your besties as you enjoy nature's beauty and embrace the chance to explore together!
The options are endless for indoor-outdoor fun. Stay in a luxury treehouse, cozy cabin, or chic yurt. Do go chasing waterfalls and spend your days in the sun, grateful for each other's company!
View this post on Instagram
For the animal lover, check out horseback riding at a scenic dude ranch or beachside barn and stables. After-dark activities such as line dancing and live music just might inspire the next Footloose moment as your bachelorette party steals the show.
The festival lover
Gather the bride tribe and plan a girls' trip for your bride-to-be's favorite music festival—or throw a Coachella-themed celebration of your own!
Party it up with a bumping DJ, temporary tats, flowing fashions, and some whimsical flower crowns to radiate all the '70s vibes!
The girly girl
Think cool cucumbers and fuzzy slippers, weekend-long sleepovers, and spa treatments to pamper the bachelorette through this pre-wedding bash.
Throw a grown-up slumber party with all your favorite after-hours games, storytelling, and some good old middle-school-style games (MASH, anyone?)! All the #justgirlythings.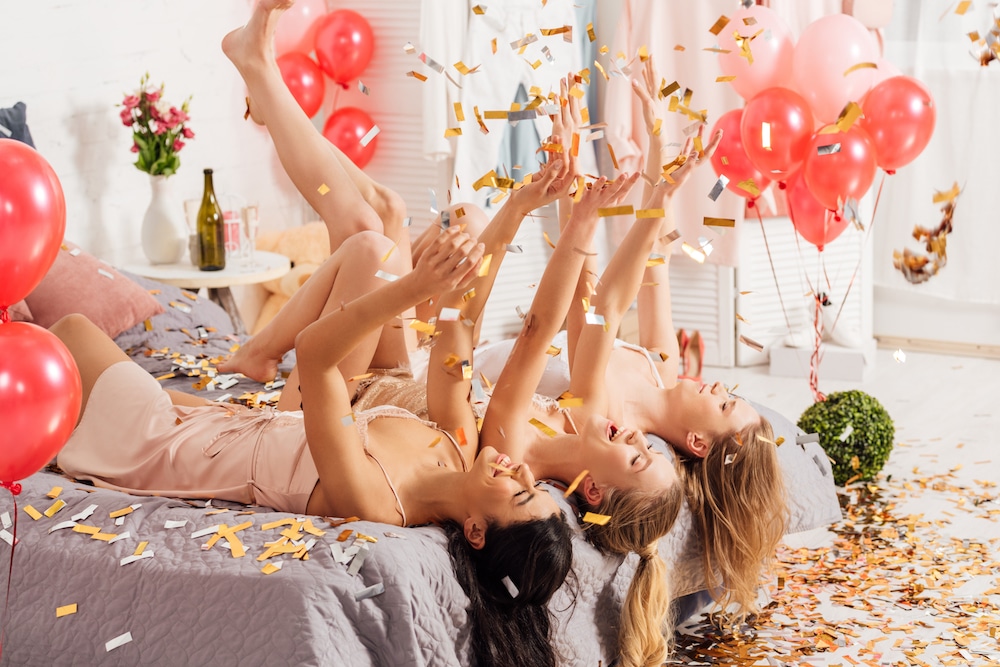 Remember
As her best friends, you want to cater the celebration around the one being celebrated. Be intentional with the little things (she will love the little details!), and empower your almost-married bestie in this new exciting season of her life. Friendship means more than a big extravagant weekend or expensive getaway. What the bride-to-be will really cherish is quality time with the people who know her best.
Now, enough with the talking, it's time to keep calm and get your bachelorette on!
---