By Jordan Staggs
"Do we want to be a Walmart world?"
With all due respect to Sam Walton, that's a definite no for Roxie Wilson, owner of the eclectic art gallery and retail haven The Zoo Gallery, which celebrates its fortieth anniversary on August 8, 2019. The shop's locations in Grayton Beach and Miramar Beach, Florida, are just about the opposite of what one might imagine from a big-box store. The carefully curated mix of artwork, clothing, accessories, jewelry, and home goods represents a lifestyle that has evolved over four decades and yet has retained its essence of "standing out from the herd," as Roxie and her family like to call it.
"I've always loved and been passionate about art," she continues. "It stirs the soul."
It's fair to assume that countless souls have stirred after walking into The Zoo Gallery since the first location's inception in 1979, when Roxie decided to leave behind her position as an art teacher at Choctawhatchee High School in Fort Walton Beach. She and her husband, Chris, opened their fine art gallery there. As Fort Walton Beach is a tourist town, the demand for expanded offerings over the years resulted in The Zoo Gallery's being the creative, one-of-a-kind combo they are today. "I wanted to have an art gallery, but it evolved to be a retail shop—still with a handpicked, artistic focus," Roxie explains. "Our sense of display and decor has been key to building something you won't find anywhere else. We have many repeat customers who have been coming for years and now they're bringing their families with them. People say their vacation isn't complete without a trip to The Zoo Gallery."
The Zoo Gallery hopped around from Fort Walton Beach to the Shoreline Village in Destin, the Market Shops at Sandestin, and Destin Commons, and finally to its current homes of Grayton Beach and the Grand Boulevard Town Center in Miramar Beach. But through it all, the tradition and family presence have remained. Chris and Roxie have always been in and out of the stores, working the floor, meeting customers, sharing their story, and working directly with artists and vendors to bring new and exciting pieces into the shops. A steady stream of loyal and passionate employees has also kept the spirit of their vision alive—none more so than general manager Robyn Stork, who has worked with the Wilsons for over twenty years.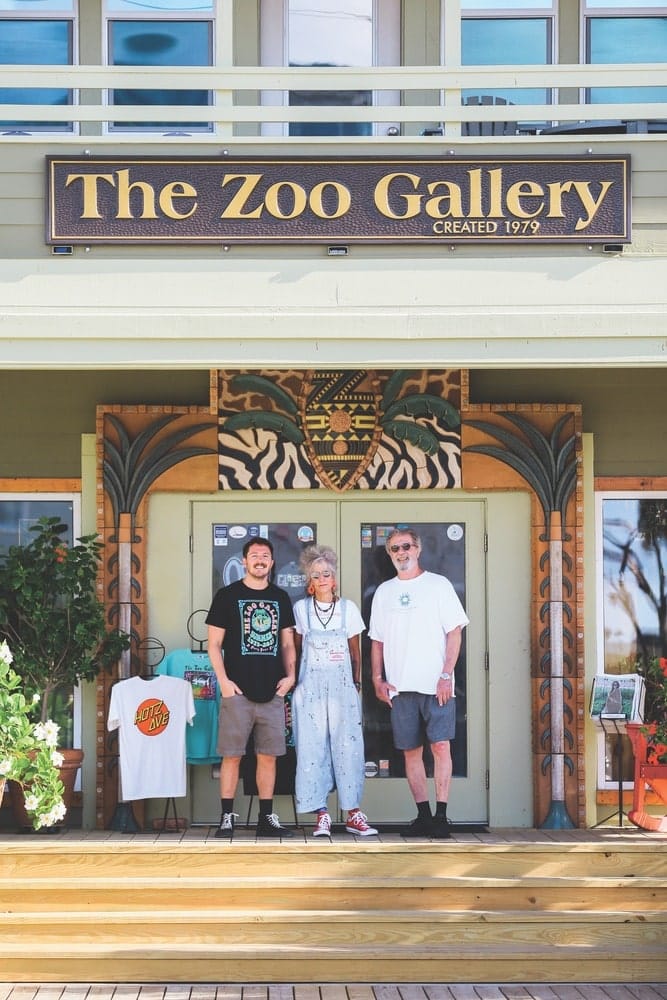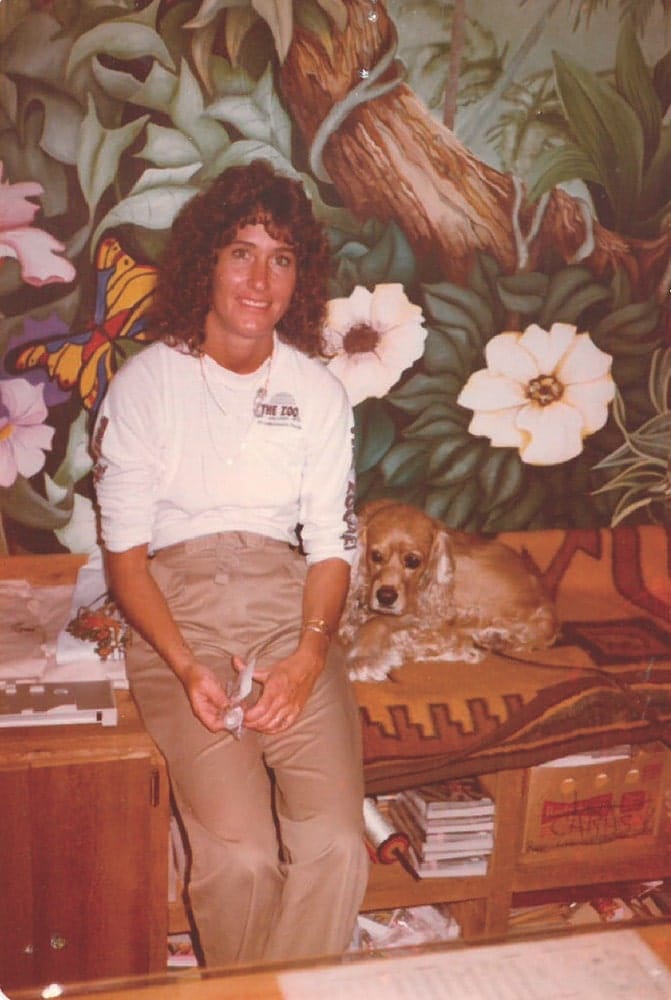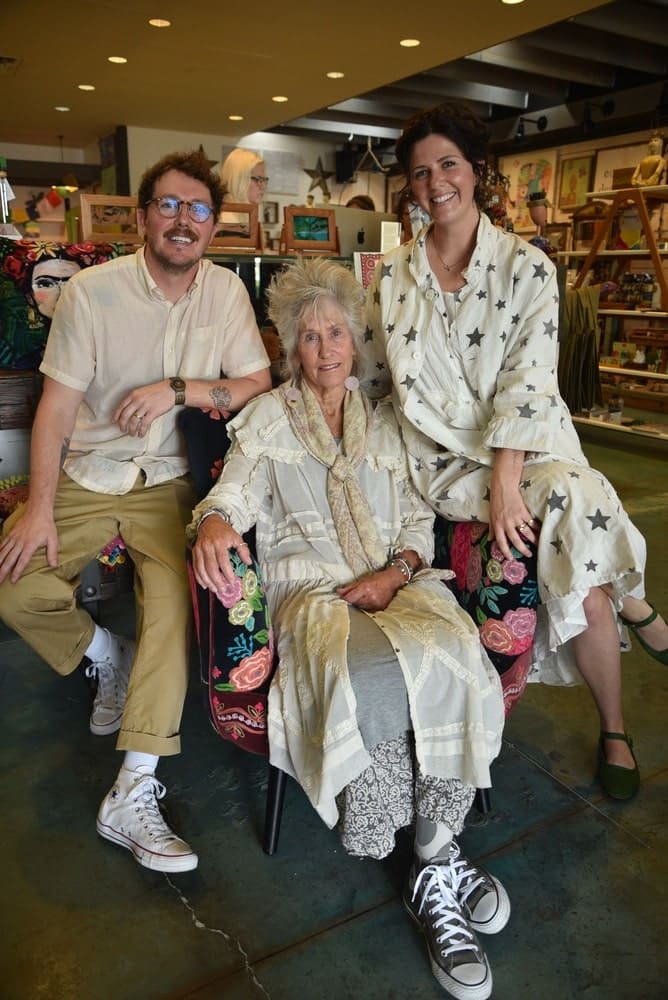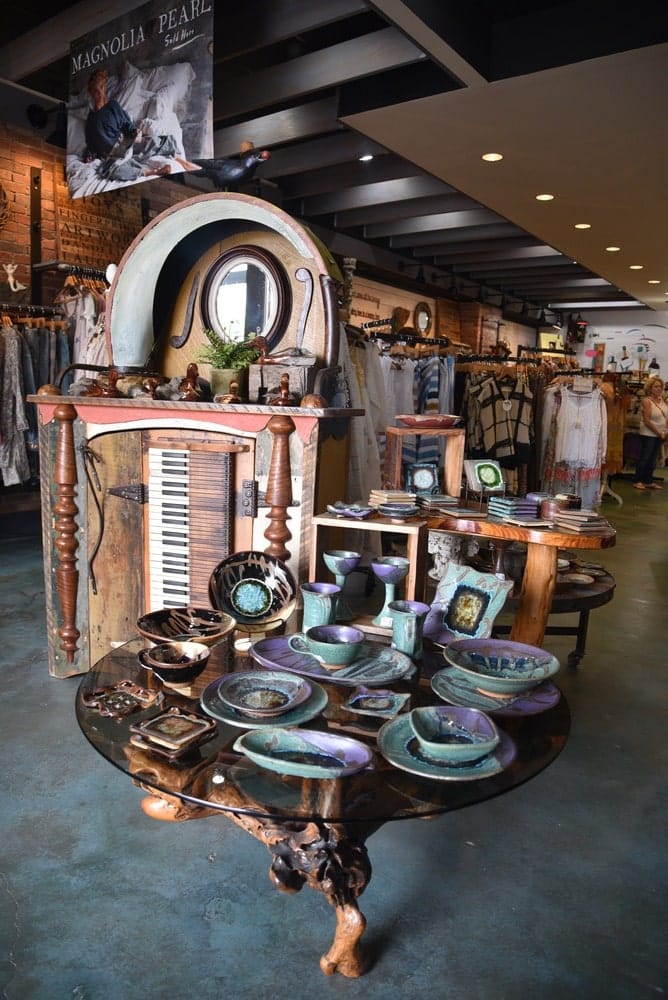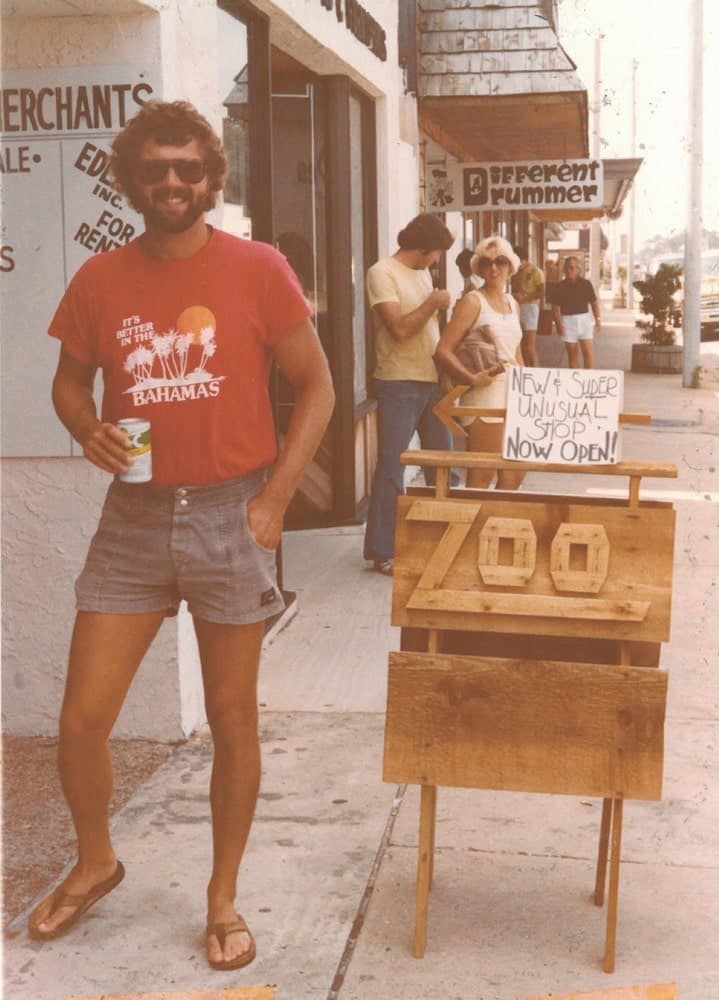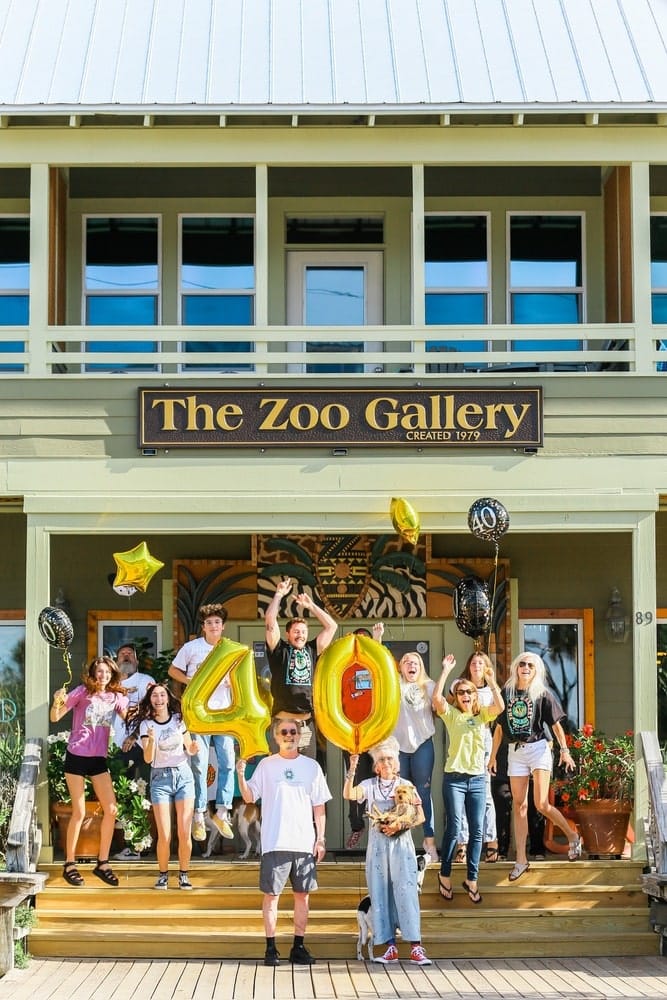 "What I love and admire about The Zoo Gallery is that after forty years, the mission of supporting and promoting hardworking artists hasn't faltered," says Robyn. "I work with the Wilsons, and that makes it more than just a job. They care about me and all of their 'zookeepers' like family. It's been incredible to be part of a company and team whose passion is for more than just the bottom line."
"We can't thank our employees enough," expounds Chris. "We can pick up the coolest things in the world to sell, but if the employees don't 'get it' and don't have a love for it, it just wouldn't work."
Now an integral part of the zookeeper team, Chris and Roxie's son, Baxter, has joined the ranks to help curate offerings alongside Roxie and to usher The Zoo Gallery into the next generation. "I've always been proud of it," Baxter says. "My parents created something so unique, and I want to keep with the tradition of what The Zoo Gallery is but also embrace and add some of my personal style and a next-generation energy to the vibe that already exists here. I especially love working directly with the artists."
"What I love and admire about The Zoo Gallery is that after forty years, the mission of supporting and promoting hardworking artists hasn't faltered," says Robyn.
Baxter's sister, Raven, is an artist and author living in Charleston, South Carolina, whose work is also available at The Zoo Gallery. Roxie says that both her children have always had distinct artistic tastes and strong personalities, and having Baxter on board full-time at the store has been fun. "We rarely disagree on choosing inventory," she says. "It's been great because together we bring to the table a mix of experience and a younger eye."
As part of his initiatives at The Zoo Gallery, Baxter has also been "remixing" some of the store's classic T-shirt designs and creating new ones. As part of the fortieth-anniversary celebration, The Zoo Gallery encourages anyone and everyone who has one of their T-shirts to share it on social media and talk about how they got it or why it's special to them. "Everyone has a T-shirt story," says Roxie, "whether it was handed down to them from a parent or it's a more recent design. We've worked with Greg Keith at Serigraphia screen printing for years to create our shirts, and he's been fantastic." Fans can even stop by the store to get the exclusive fortieth-anniversary shirt, now available in both locations.
Serigraphia, also founded in 1979, has collaborated with the Wilsons on over twenty-five T-shirt designs, says Greg. Half of those are still in production. "This alone attests to Chris and Roxie's creativity and ability to relate to our current visual culture. The Zoo Gallery was one of my first customers, and now Serigraphia works with the second generation of zookeepers, their son Baxter, and the legacy continues."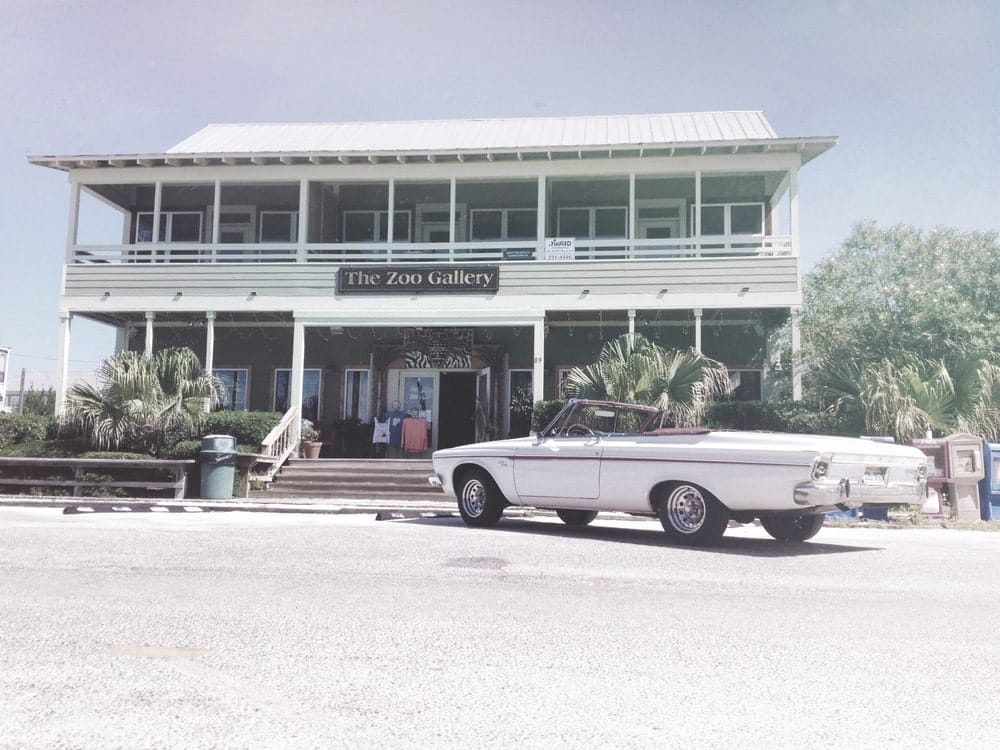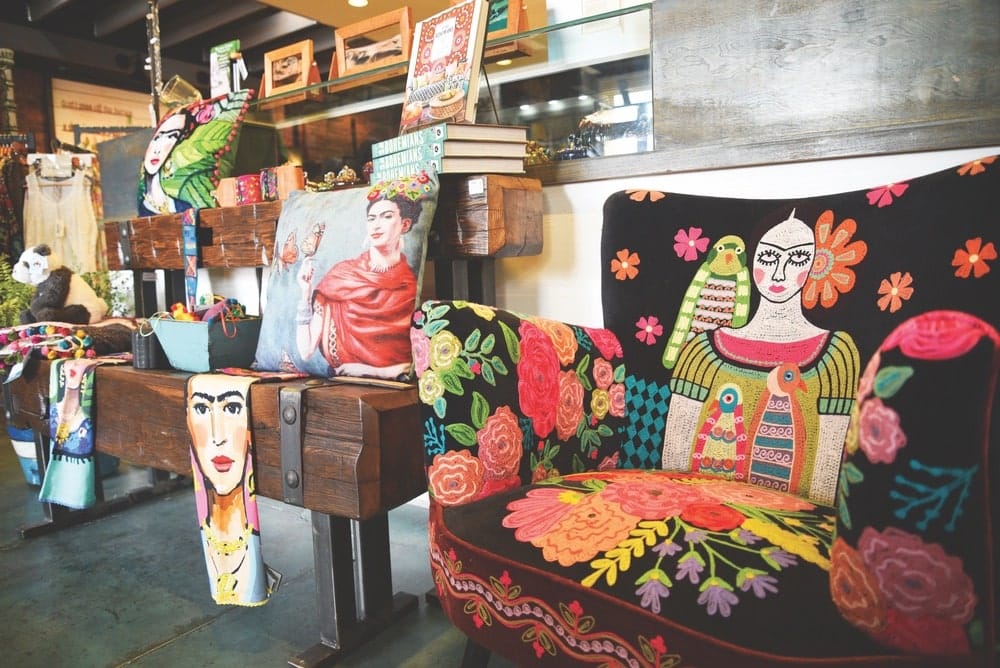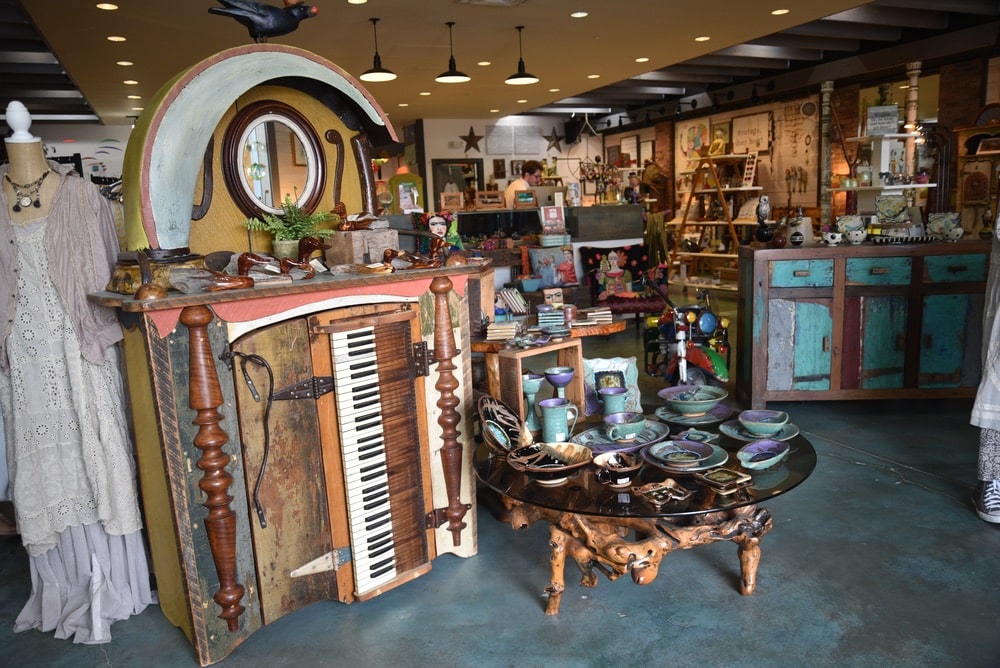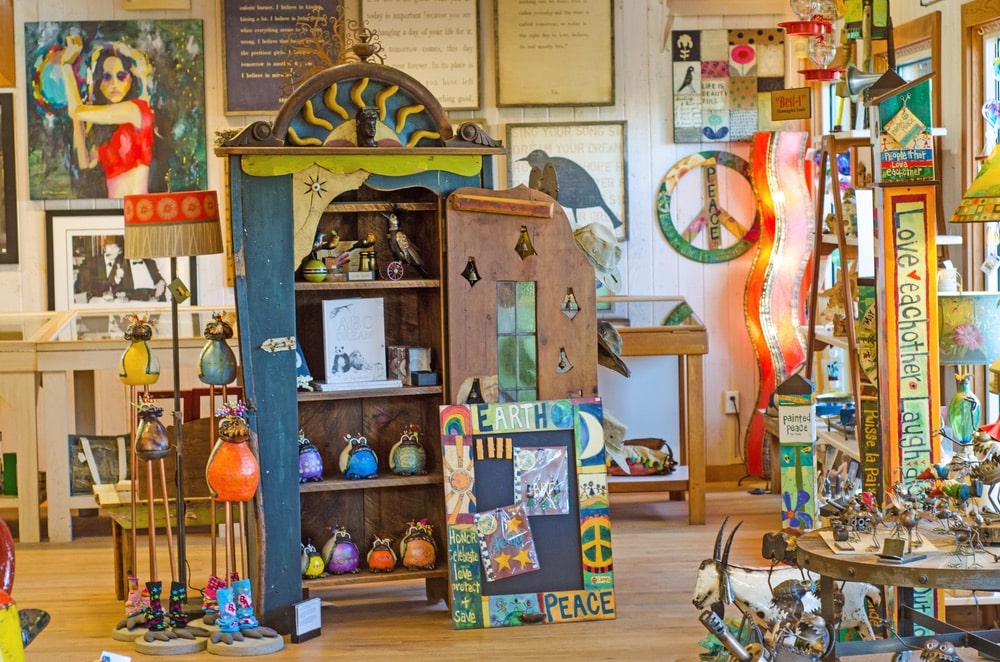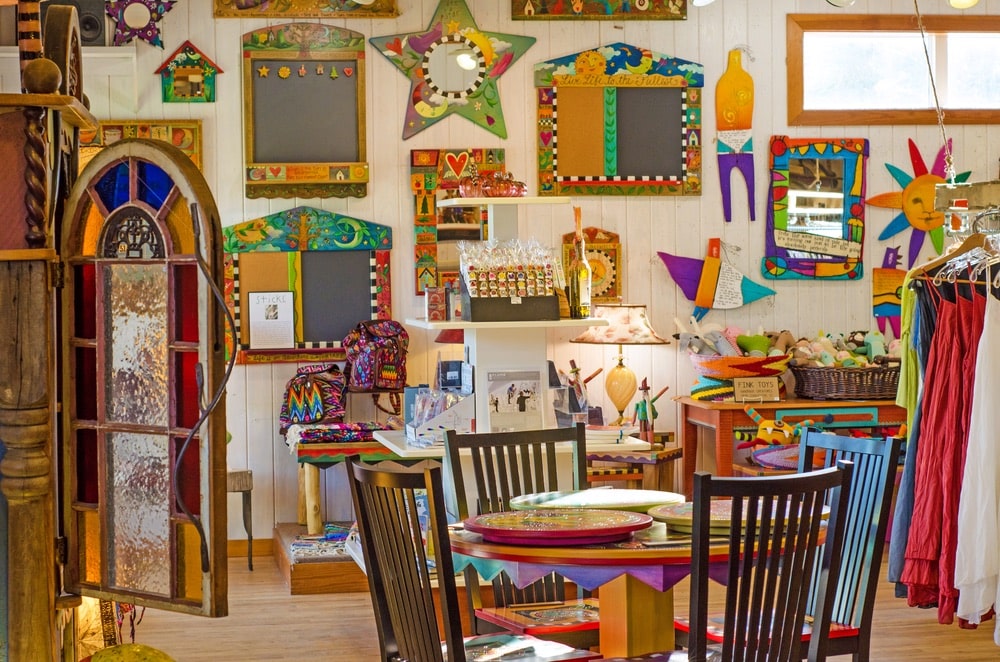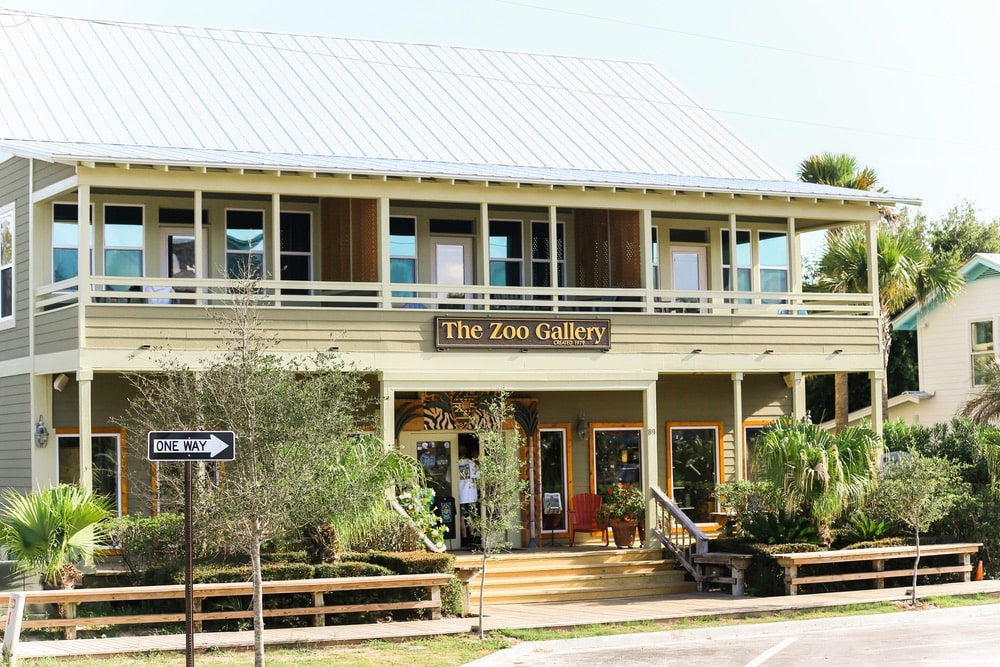 At its core, The Zoo Gallery is a family business that's all about art and connection. In an age when both those things are available at your fingertips on a superficial level through social media and the internet, it's more important than ever that we support the artists whose work we love. "The quality and craftsmanship you can see in someone else's art is what I love," says Baxter, who, like his mother and sister, is also a painter. "As an artist, you understand where a piece came from and you can appreciate all the time and effort that went into it. We want to share that knowledge and passion with people through The Zoo Gallery."
"Supporting American artists and getting to form relationships with them and our customers has been a dream come true," Roxie adds. "Retail is tough work, but if you love it and you're proud of what you create and share, it makes it all worth it."
Join The Zoo Gallery in celebrating the big forty on August 8—the stores will hold a special sale event and a vacation giveaway—details to come!
— V —
---
Visit TheZooGallery.com and follow the lifestyle when you #standoutfromtheherd on Facebook.com/TheZooGallery and Instagram @thezoogallery.
ARTICLE CATEGORIES