Intimate Gatherings in Public Spaces
By Suzanne Pollak
One thing that never changes in my life is my love of entertaining. I've been hosting all sorts of parties, from little dinners to garden events, all my adult life, and even COVID-19 didn't stop me. For sixty-three consecutive Wednesdays, I entertained by hosting Zoom cocktail classes/parties with live entertainment, open to anyone who wanted to join. (Thank you to musician Wycliffe Gordon, who played for us!) The group wasn't big, but the attendance represented a broad demographic as the word spread as far as Dakar, Buenos Aires, Hong Kong, the Pentagon, and all points in between. The thirty-minute sessions provided a midweek breather and a way to connect with new faces—even though we were all just squares on screens. As a bonus, we became expert cocktail makers!
Now, post-COVID, my favorite way to entertain has returned to in-person gatherings—through brief, quirky, community-building "pop-up" dinners. I partner with my friend Autumn, and we combine our imaginations to plan these dinners, from selecting the participants to choosing beautiful public spots throughout Charleston as our dining rooms.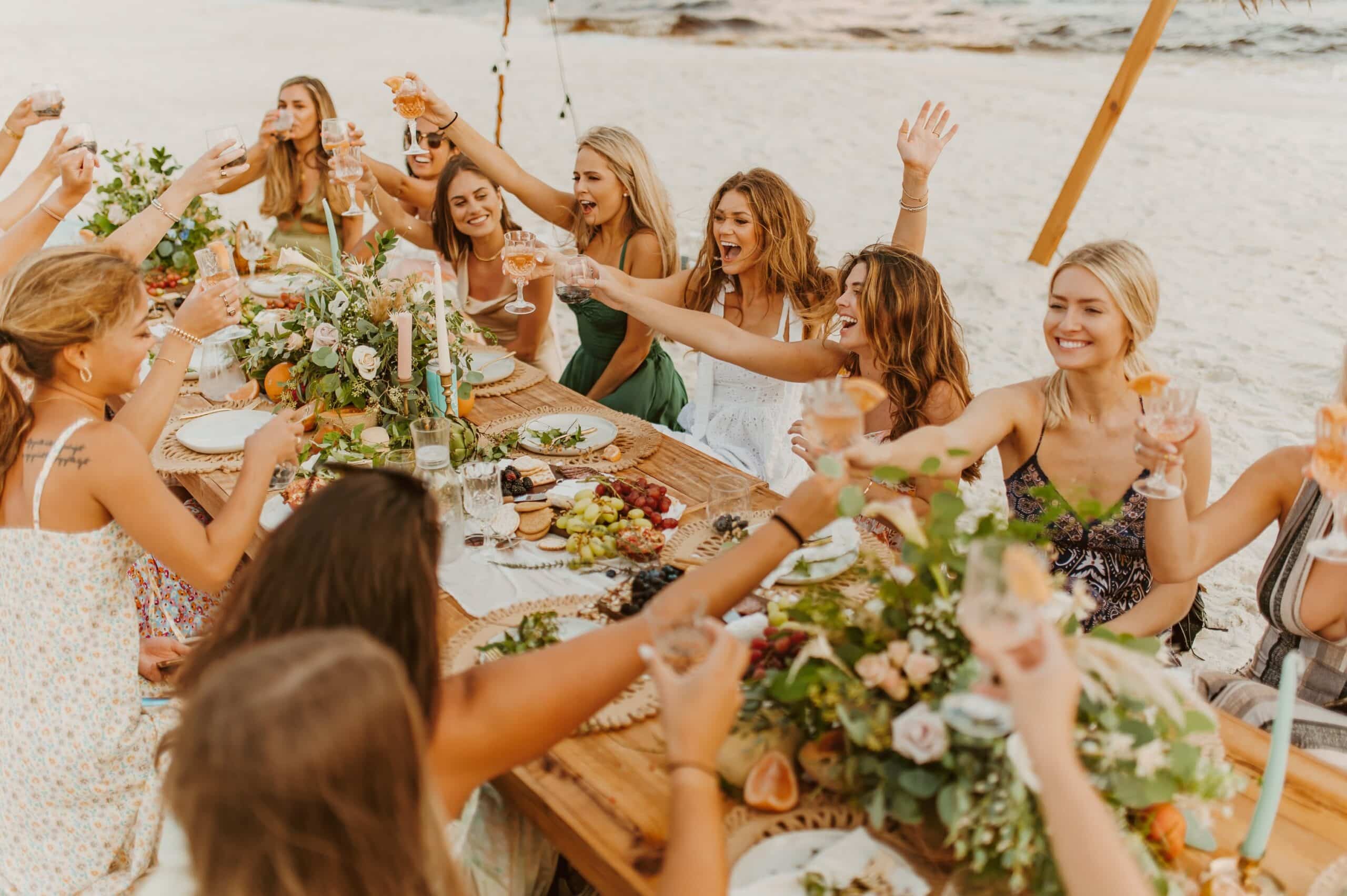 We pick places with action views: a rising moon, a tugboat coming in, or dolphins playing a few yards away. Our sideboard—covered with everyone's potluck offerings—is often a nearby bench, and our chandelier is the stars.
As we set up tables, one of our pleasures is having passersby express encouragement when they realize what we are doing. Those who are tourists often say they want to do this in their hometowns.
One rainy night, we took over a park gazebo and were privileged during our meal to see a man nearby on his knee proposing to his intended. Once, when the weather was too cold to be outside, we set up at a construction site that offered a sliver of warmth.
Although people have offered their dining rooms when the weather could have been better, we have always declined. Our outdoor borrowed dining rooms have a wide-open psychic energy different from elegant private homes, which often have complicated pasts. These public settings lift the ordinary dinner party experience into a universal realm.
So do the guests. Rather than inviting our nearest and dearest, we reach out to diverse community members. Guests are chosen from our various networks. They are people we want to know better, those we want to introduce to each other, some who need a little TLC, and a few who recently moved to town. We frequently change the guest list, so our networks are enlarged and stronger. New friendships form as a result.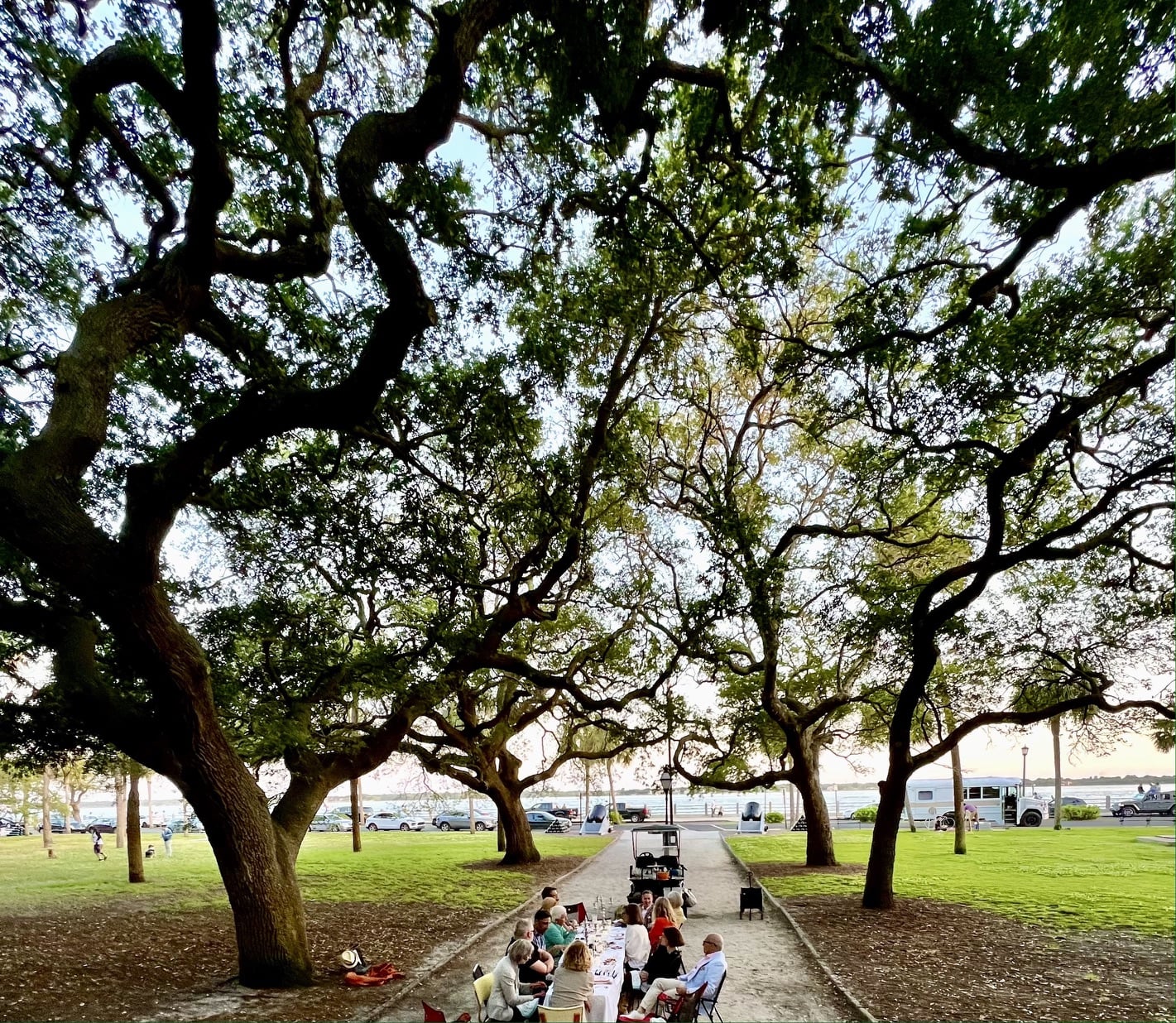 One Christmas morning, we invited people who would otherwise be alone. Nobody knew each other, but we became a family for ninety minutes, a community knit around a table in a public space. The bonds we forged that Christmas made it one of my favorites.
We ask the guests to do some work so they are engaged from the get-go. The invitation by text message gives specific instructions: You are invited to Autumn and Suzanne's Pop-Up. 5:30 Cocktails. 6:00 Dinner. We will bring: A long table and tablecloth, candles, plates, and some food. You should bring: a chair, silverware, a cup/glass, and a dish to share. Please let us know if you plan to join.
Guests help unload cars. We all set up, drink a cocktail, talk, eat, connect, break the tables down, and leave the place as we found it—all within an hour and a half, doing our best not to attract much attention or cause much commotion.
My tasks are carrying two iron chairs from my upstairs balcony and fitting them into the car trunk, bringing my grandmother's silver candelabra and two antique ivory linen sheets for tablecloths, and remembering to pack napkins, my silver fork and cup, and garbage bags, plus the food I've prepared.
Autumn brings an eight-foot folding table, her grandmother's china, and four chairs. One frequent guest brings an eight-foot folding table, his grandmother's silver candelabra, silver julep cups, and Georgian forks. The two tables covered with heavy linens and four silver candelabras are magical and fit well with our city's elegance, hospitality, and tradition.
We have a dedicated cocktail maker who shows up with milk punch at Christmas, mint juleps in the spring, margaritas in the summer, and her Love Potion No. 9 for Valentine's Day.
But other guests bring their own traditions. The result is that we always have a hodge-podge menu. For example, our first Christmas meal was eggnog, milk punch, fresh orange juice, sticky buns, tenderloin, sausage and egg casserole, cassoulet, rigatoni, and banana pudding. As odd as the combinations are, it all works.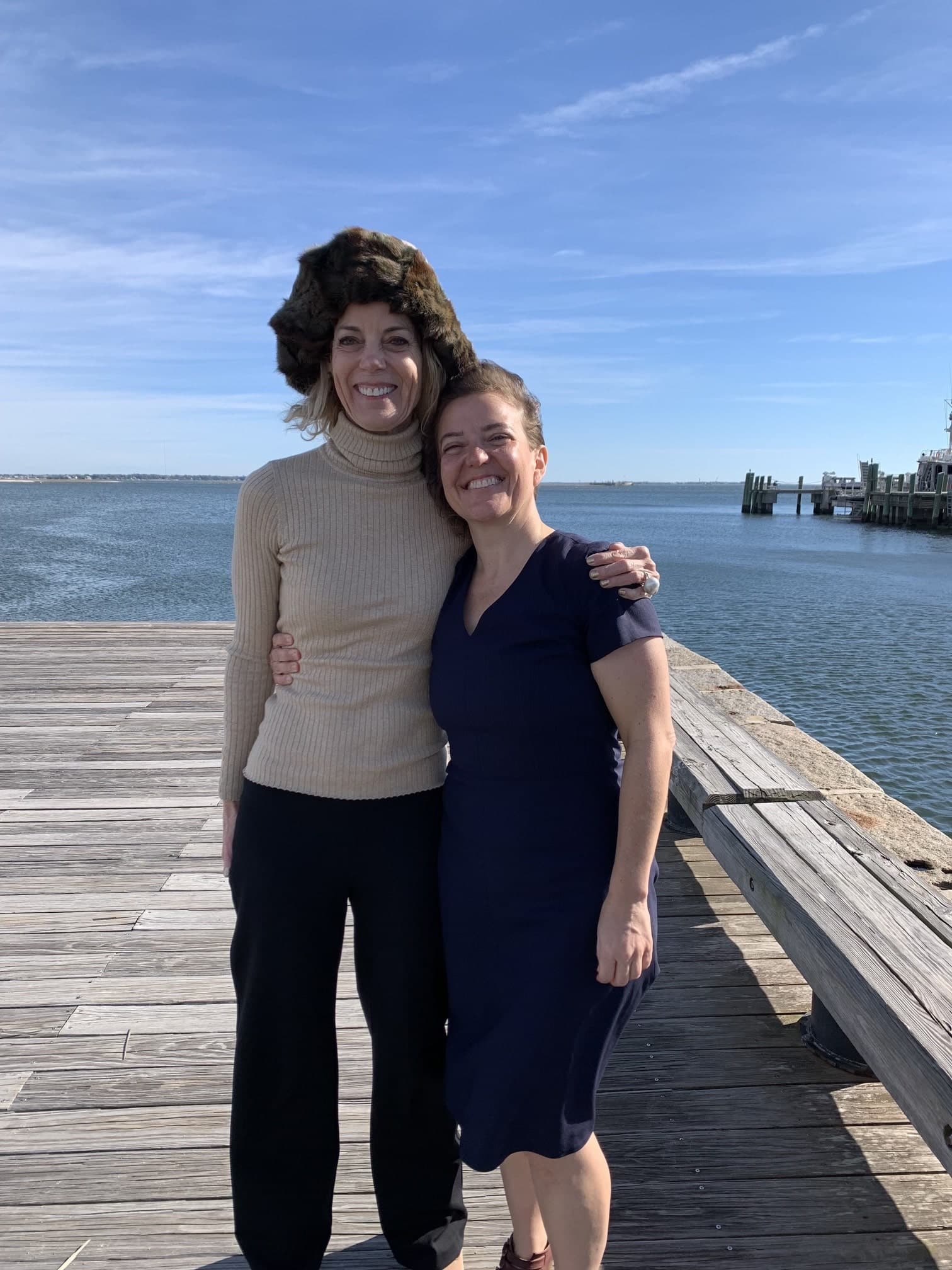 The charming character and eccentricity of the hodge-podge have become established features of our pop-ups. The chairs don't match. We do not micromanage who brings what. The menu is revealed when dinner begins. The guests don't know each other. There is always someone who just moved to town. If someone asks to bring a visitor, the answer is yes. We've had a number of people from overseas attend.
A fulfilling vibe results from the public setting, the unconventional nature of the night, and the varied guests, all invested in the event. People talk to whomever they want and make connections in a short period. We have discovered that even socially awkward people are more comfortable outside in nature, away from the confines of a formal dining room and the structure of a regular dinner party.
Autumn and I believe we are improving our city one pop-up at a time. Our dinners have an inclusive social impact that expands community: They connect different professions and parts of the city, create a sense of belonging and outreach, provide emotional support, and strengthen resilience.
I have always believed the world can be changed one dinner party at a time. A pop-up is one of the best ways to do that. It overcomes the limitation of a small dining room filled with your customary friends. It lets you hold the dinner parties you want with the people you want in beautiful public places. So give it a try, and put your tax dollars to work by using the public spaces your city offers.
— V —
---
Suzanne Pollak, a mentor and lecturer in the fields of home, hearth, and hospitality, is the founder and dean of the Charleston Academy of Domestic Pursuits. She is the coauthor of Entertaining for Dummies, The Pat Conroy Cookbook, and The Charleston Academy of Domestic Pursuits: A Handbook of Etiquette with Recipes. Born into a diplomatic family, Pollak was raised in Africa, where her parents hosted multiple parties every week. Her South Carolina homes have been featured in the Wall Street Journal Mansion section and Town & Country magazine. Visit CharlestonAcademy.com or contact her at Suzanne@CharlestonAcademy.com to learn more.
ARTICLE CATEGORIES