By Bart Manning
Hunting is an act embedded deep in the fibers of our being. Ever since man first walked this magnificent planet, he has hunted—first for sustenance and now for reasons ranging from nourishment to entertainment. For some, hunting is simply an escape from the fast-paced lifestyle we endure as a modern civilization. For others, it may be for the camaraderie. And for people like me, pursuing free-range wild game is both a solace and an awakening of senses that are otherwise numbed from daily comforts and conveniences. For me, there is nothing purer than witnessing a sunrise miles from civilization, my eyes alert to the slightest movement and my ears attuned to sounds that normally would be overlooked. At that moment, the body functions as it was intended; it is truly alive.
I have had the privilege of traveling the earth in pursuit of some of the world's most prized wild game. Along the way, I have seen the Almighty's handiwork, and it is both humbling and empowering. I have experienced firsthand the many faces of the human race, and it has opened my eyes to the ingenuity of indigenous cultures. Hunting has taught me patience, perseverance, and an admiration for our magnificent global landscape, as well as the people who dwell within it. In very real ways, hunting has forged the person I am today.
There are many places worthy of pursuing the hunt. And while I have come full circle—back to my first hunts in the Black Belt region of Alabama, where I cherish my time in pursuit of whitetail deer—I am always looking forward to my next hunt abroad.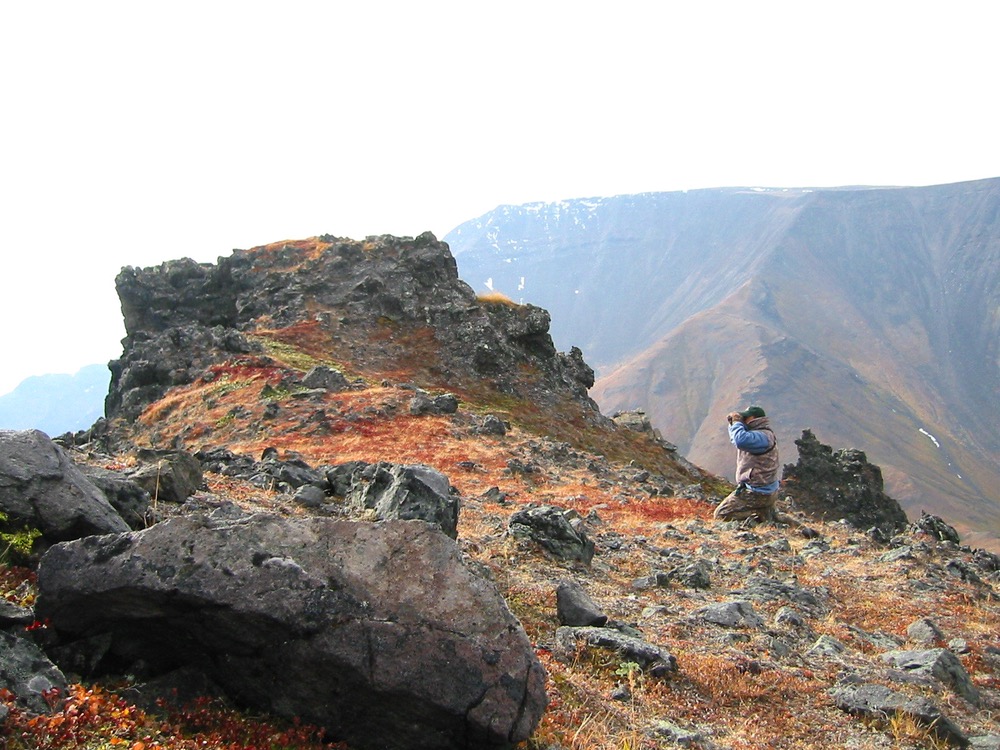 Africa, for one, is a place that became part of my soul. Having hunted the "cradle of civilization" several times, I will take to the grave each unforgettable experience. My first trip, a twenty-eight-day tent camp in Zimbabwe, might be my fondest hunt to date. Each day I awoke to a mopane fire and stout black coffee, with hyenas barking on the horizon and the occasional rumble of a lion asserting dominance over his kingdom. As the morning sunrise approached, so did the array of game. I learned that one may start the day intending to pursue Cape buffalo but then quickly get derailed by kudu, wildebeest, waterbuck, or whatever fate sends one's way. By lunch on most days, we had successfully tracked and taken one of Africa's prized trophies. Our reward? A five-star, table-clothed lunch produced by the resourceful crew in the middle of nowhere. Then it was right back to the hunt. After a week, I traded my type A workaholic personality for an appreciation of a simpler way of life. I was living as God created me, the senses I was born with fully engaged.
Living in Africa's deepest bush for almost a month, we naturally experienced challenges, though we seemed to easily overcome each. I left Africa with many magnificent trophies, from leopard to Cape buffalo to nearly every kind of antelope. Africa, in return, kept a piece of my soul and will always call for my return.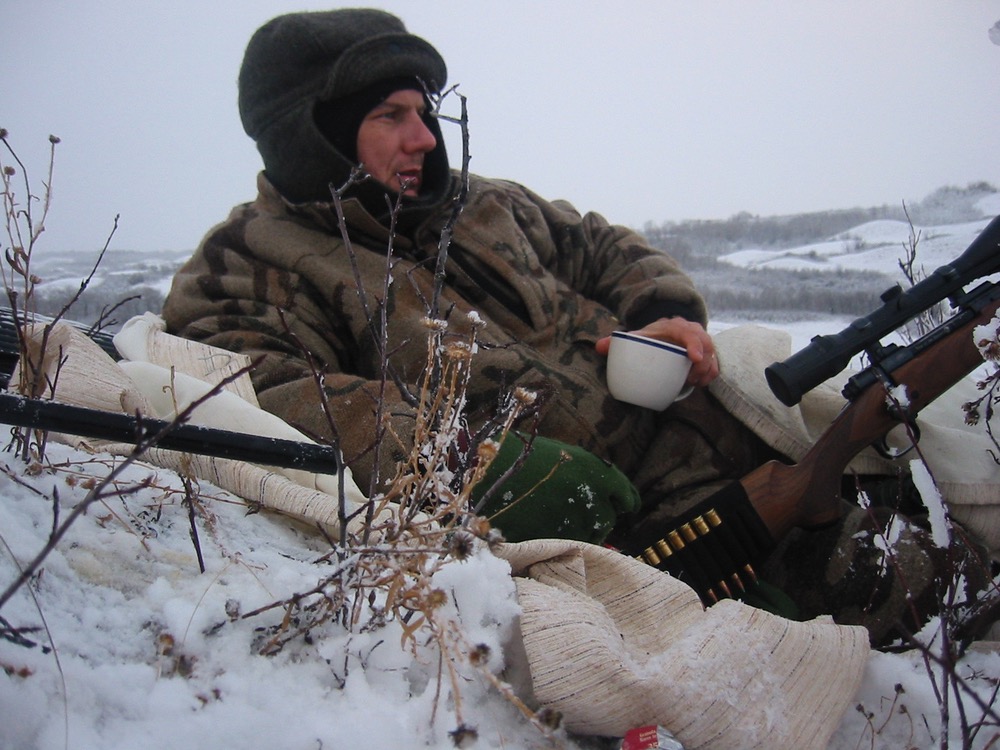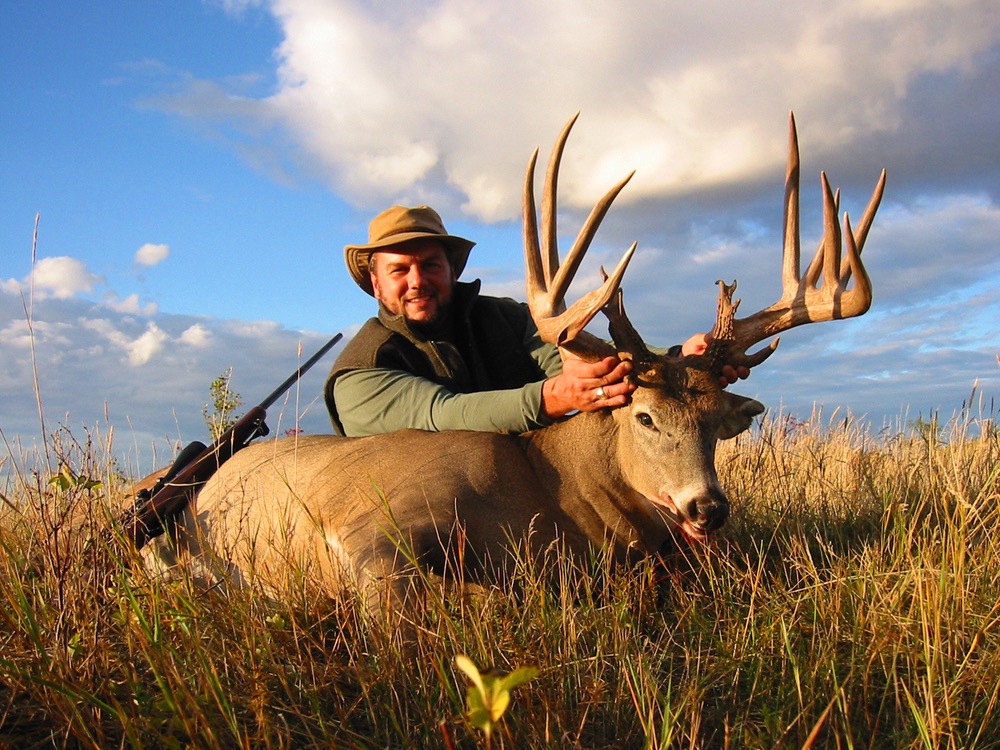 Since the Zimbabwe trip, I have hunted numerous other places. I have tackled the great Canadian north on more than fifty occasions, chased deer in the arid Mexican desert, and pursued most species indigenous to the United States. I have also survived—and I do mean survived—Russia's unforgiving winters. Russia wins the prize for the greatest expanse of untouched wilderness I have seen in my lifetime. Both of my trips there, centered in the wild eastern region, were full of challenges. Ground transportation was difficult, to say the least, and air travel was via an ancient helicopter that would not have been given air clearance in most places. When I finally reached my destination on the first trip, hundreds of miles from the nearest road, I stepped onto ground where few, if any, had trod and understood why I had made the effort. With my first glance at the surrounding snowcapped mountain peaks, I realized that, despite my illusion that I controlled my world, I was simply a man surrounded by God's majesty.
Living in Africa's deepest bush for almost a month, we naturally experienced challenges.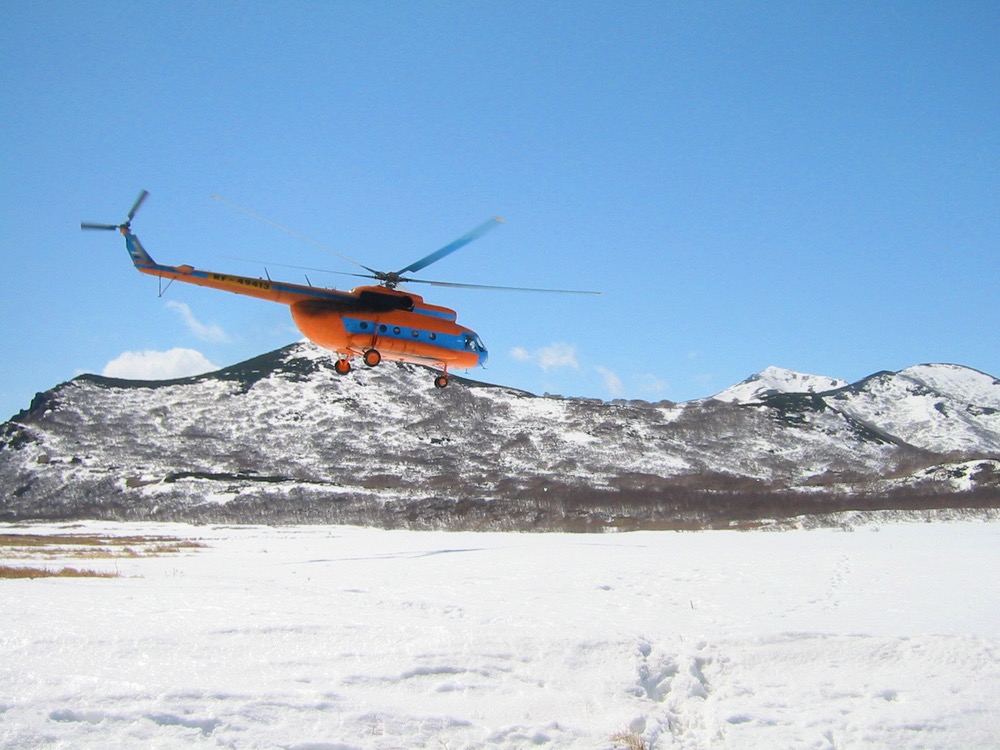 Russia's beautiful wilderness, however, is not without bite. The hunt was unquestionably trying—warm and sunny one day, freezing with pounding snow the next. We hunted mile after mile by foot and retreated every night to small tents on the icy forest floor. Food was scarce many days, and wet, cold gear was the norm. Each morning we climbed seven thousand feet to peaks where the regal bighorns we pursued spent their days surveying the land, and each night we descended to the camp below in the dark, over an extremely steep gradient. After about twenty days of hard pursuit, I finally took the trophy we had worked so hard for. As I held my Russian bighorn ram, I watched the sun slip behind the mountain peaks rising from the thick layers of clouds suspended below. It was a moment truly without measure. Russia had tolerated my intrusion long enough for me to conquer my inefficiencies, acquire the trophy I had set as my goal, and experience a perfect, wild beauty most will never see.
For me, hunting is what balances my world and renews my senses. I will forever stand amazed at Earth's wild places, and, until my legs refuse to carry me, I will pursue the hunt.
— V —
---
If you are interested in planning a hunt abroad, my best advice is to research, research, and research some more before booking a trip. Failure to do your due diligence could cost you time and money or, in some cases, actually put you in danger. For information on creating a trip of a lifetime, visit Safari Club International (www.safariclub.org), a global organization of hunters and conservationists. The club raises millions of dollars every year, which is funneled into protecting hunting rights as well as facilitating conservation efforts around the world. Joining SCI is the first step. As a member, you'll receive valuable information for your next hunt through SCI's quarterly magazine and the annual conference in Las Vegas. Get out there and experience our planet's magnificent wildernesses!
ARTICLE CATEGORIES