Creating a Regional Brand
By Craige James | Photography by The St. JOE Company
Dawn Moliterno's story is both familiar and extraordinary. A little more than three years ago, she came to Northwest Florida for business, and, while she was here, she discovered something so beautiful, so rare, and so breathtaking – the beach.
Like many visitors before her, Moliterno fell in love with Northwest Florida. "The people here are warm and welcoming, and I fell in love with the southern hospitality. The quality of life is the best I've found anywhere – and I've lived and traveled all over the country," she says.
A business strategist with twenty years experience in economic development and marketing, Moliterno relocated her business and family without hesitation. Three months after the move, she was hired by the Walton Area Chamber of Commerce as the organization's president and CEO. When she first arrived, the local economy was strong and growing rapidly, making her job to support the business community during that fast-moving time a challenge. However, over the last eighteen months, Moliterno has seen new challenges as a result of changes in the real estate market. She sees these challenges, not as roadblocks, but as opportunities.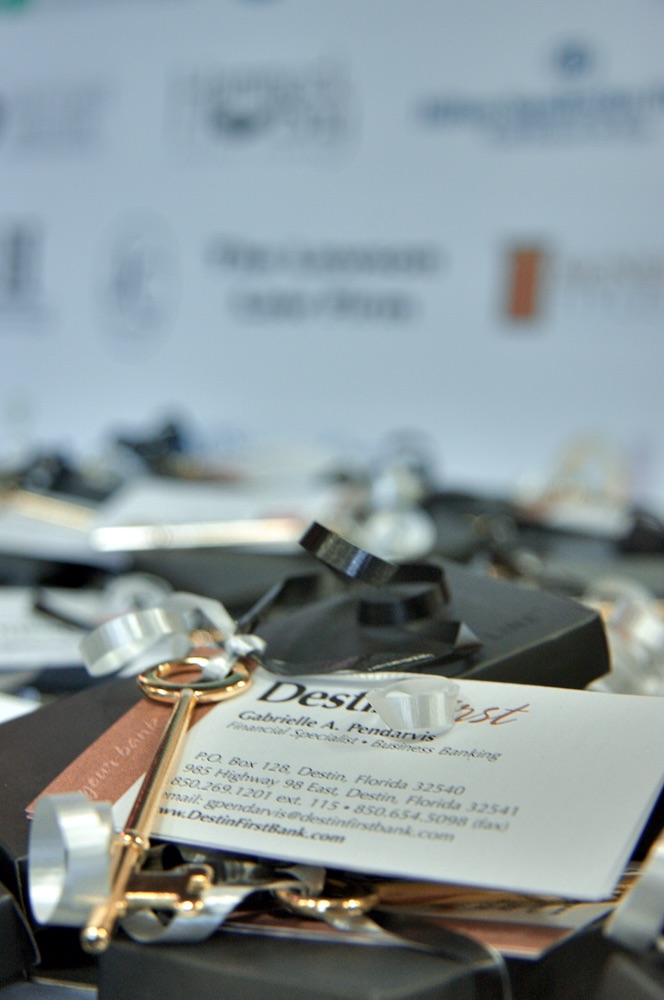 The Southwest Effect
Ten months ago, when she answered her phone, she heard, "Dawn, I need you to accompany me to a meeting tomorrow morning. This is extremely important." The call was coming from Davage "Buddy" Runnels, founder and chairman of the board of The Sterling Companies and Cornerstone Development, based in Destin, Florida.
The purpose of the meeting was to prepare a strategy to overcome the challenge of what Southwest and other airlines have identified as a "fractured market." Runnels had arranged a meeting at Southwest Airlines' headquarters in Dallas to discuss bringing affordable air service to the region. This was not the first time that Southwest executives had been approached by community leaders from Destin and surrounding communities for advice on overcoming the geographical and political boundaries of our region – others had tried in the past. Runnels had been gaining commitments from local business leaders to pull together to surmount these challenges. "Well, you don't say 'no' to Buddy," said Moliterno. "He's the kind of person you do all you can to help, because Buddy's focus is on what's best for the community."
Moliterno and Runnels made the trip to Dallas, along with a small group of Northwest Florida's most persuasive business people. They made their pitch as to how they were going to achieve this monumental feat, and, in return, they received some advice. Southwest explained why, in the company's view, this region was so fractionalized. Despite the fact that Northwest Florida's white sand beaches attract upward of seven million people annually, there is no clearly identified regional destination and no established regional brand. Northwest Florida, in the eyes of Southwest Airlines (and, by extension, its customers), is a string of unrelated beach towns, none of which attracts enough visitors on its own to justify air service. Southwest executives said that, with this new initiative, there was more hope for the local market than ever before. "They said we had a great strategy and they were excited about our progress," Moliterno said.
"Southwest told us quite clearly that, to get better air service, we needed to develop a regionally branded destination, and then market it as hard as we could," said Moliterno. "They told us if we did that, airlines, including Southwest, would pay attention." Runnels was not discouraged by the meeting – on the contrary – he was fired up. In his view, Southwest told them exactly what to do – now it was up them to do it.
A Region Pulls Together
The communities and resorts along more than 200 miles of beach that stretches between Escambia and Gulf counties have had an uneasy history. Most often, they have viewed each other as competitors and have been reluctant to cooperate on even the smallest matters. How could Runnels get them to cooperate on a regional branding program?
Runnels and Moliterno hashed out a strategic approach to convince regional business leaders that a regional branding program was imperative for increasing our tourism and expanding the economy. Moliterno went to work, meeting one-on-one with Northwest Florida business leaders. "I was meeting with the most successful people in the region. Real leaders. When I explained the need to create a regional brand, they saw it as a challenge. And these are the kind of people who love a challenge," said Moliterno. One by one, Runnels and Moliterno received support from business leaders who agreed to become "regional stewards." Soon, the group of stewards had organizational objectives and a name – Coastal Vision 3000 – and a growing membership that spanned Escambia, Santa Rosa, Okaloosa, Walton, Bay, and Gulf counties. Now they needed a regional brand on which everyone could agree.
The Beach: A Way of Life That Will Change Yours
Enter Lewis Communications, an Alabama-based advertising and public relations agency with offices in Mobile and Birmingham. "We sought out the Lewis agency to help us work through a clear and effective process to develop a regional brand," said Moliterno. "We needed a bullet-proof, professional approach that would help us create a brand that would connect with consumers." There are already a lot of brands in Northwest Florida: "The Emerald Coast," "The Beaches of South Walton," "The Forgotten Coast," and "Best Beaches in America," to name a few. The challenge was in developing a regional brand that could work with all of them.
In working with the regional stewards of Coastal Vision 3000, Moliterno facilitated, along with Lewis Communications, a number of strategic exercises. One such exercise was a simple word association game: In one word, why do people come here? The answer was both simple and obvious: They come for "The Beach."
"The more we thought about that phrase, the more we realized it had to serve as the foundation for our regional brand. But 'The Beach' alone wasn't enough," said Moliterno. "There's an emotional component, too."
The agency spent months polling within our local and regional markets to capture the story of the area. Everyone told a story about how a personal experience with the beach changed his or her life. And, again, a common thread of these stories was the phrase "The Beach: A Way of Life That Will Change Yours." Moliterno added, "It was true for me."
Moliterno recalls her own personal experience when first visiting the Gulf Coast. She called her husband, and said, "You have to come with me on my next trip; this is the most beautiful place I have ever been to." Ron and the kids started to join her for business trips to the area. After only a few trips, when it was time to go, they found it difficult to leave. It had become home. During one trip, they bought a house, and then looked at each other, and said, "Well, we better get busy back home to make this happen." For the first time in their lives, they had made a big decision based on emotion, rather than strategy and analysis. "For us it was a God thing. I believe many have similar tales when coming here. After all, many believe that God did spend a little more time here," said Moliterno.
When concepts were presented to the stewards, their reactions and opinions were unanimously in favor, which nobody expected with 50 different opinions representing six counties," explains Moliterno. Thus, the regional brand, "The Beach: A Way of Life That Will Change Yours," was born.
The next step for the agency was to develop a graphic look and feel. The challenge was to create an identity that could serve as an umbrella, and complement existing brands. After experimenting with and testing a broad range of graphic looks, Lewis found a winner. The only problem?  It made heavy use of the color orange.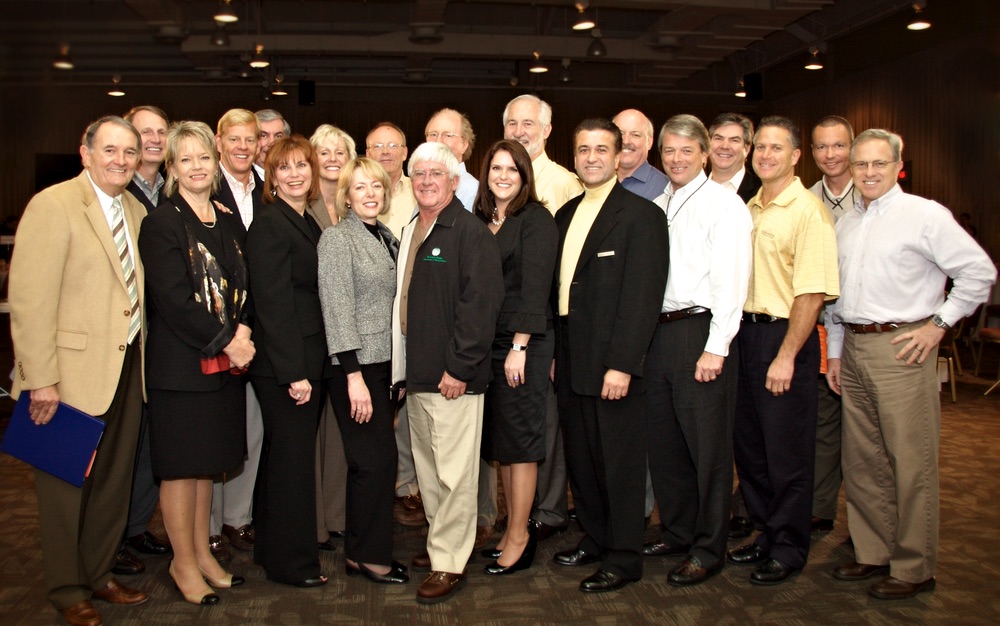 Ready for Launch
"If you had asked me at the beginning of this process if the new logo for our regional brand would be orange, I would have laughed," said Moliterno. "I mean, orange is a South Florida color, right?"
Lewis Communications found that the organic orange color provided a nice accent to the blues and emerald greens so prevalent in logos in the region. "If we had stayed in that blue/green palette, the new regional brand would have been lost. The treatment we developed really stands out in other markets, and people do associate orange with the sun and Florida," Moliterno explains.
Coastal Vision 3000 is preparing to launch the new regional brand this summer. The organization recognized, early on, the importance of including all EDAs, TDCs, and area Chambers of Commerce from each county to continue building support for the regional brand. "Significantly, this is the first time that all of these organizations have agreed to work together on a project like this. And, for that, I credit Buddy's persuasiveness and passion," says Moliterno.
That's not to say that all has gone smoothly. A number of skeptics, after hearing about the brand identity, have made their feelings known. "It can be hard to get a large group of people to agree on where to go to dinner, let alone agree on something as abstract as a brand," said Moliterno. "The fact is we've taken all the feedback we've received very seriously – both positive and negative. And we've made some changes based on some of the constructive criticism we've received." But the reality is that the communities have not truly seen the brand yet. The name and graphical treatment is not the brand. When the coastal communities of Escambia, Santa Rosa, Okaloosa, Walton, Bay, and Gulf counties see the whole package and concept, Moliterno believes they will see what the Coastal Vision 3000 stewards see in the campaign.
The full brand roll-out will start this summer with months of local advertising and marketing. The stewards felt strongly that the heart and spirit of the brand starts with the locals of the region. "We must engage their insight and support in order to be successful. Then, the brand will roll out regionally and nationally over the next year," says Moliterno. The stewards have committed more than $500,000 over the next three years to make this all a reality, demonstrating their dedication to the sustainability of the brand.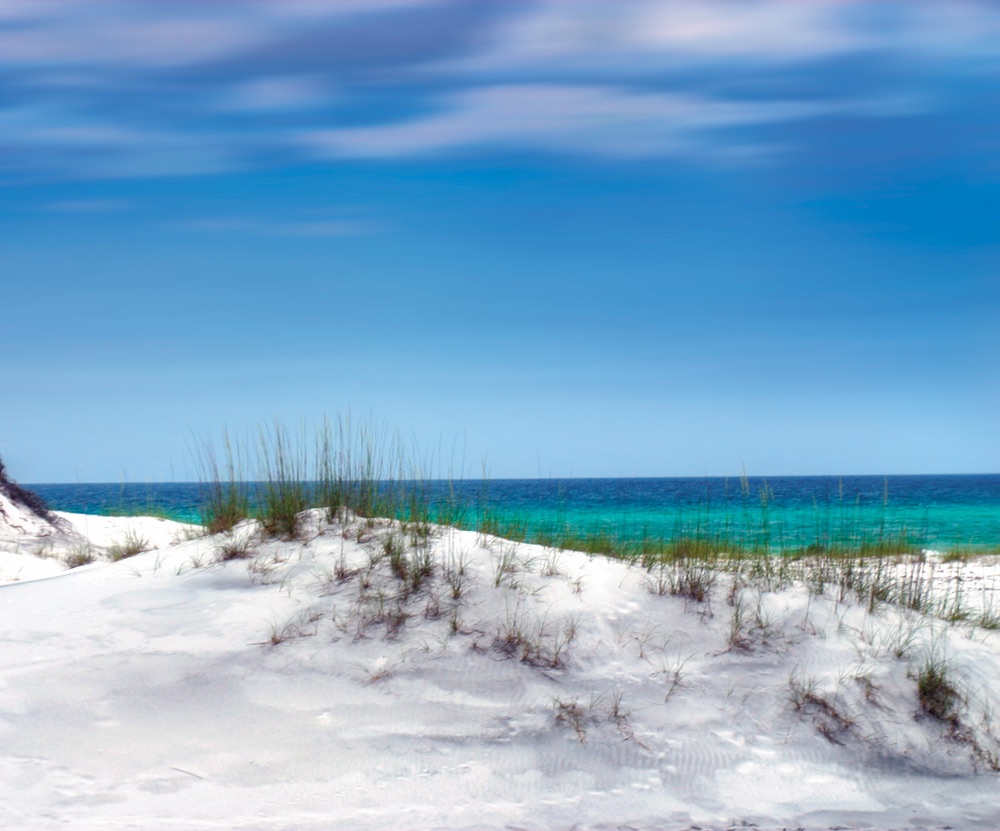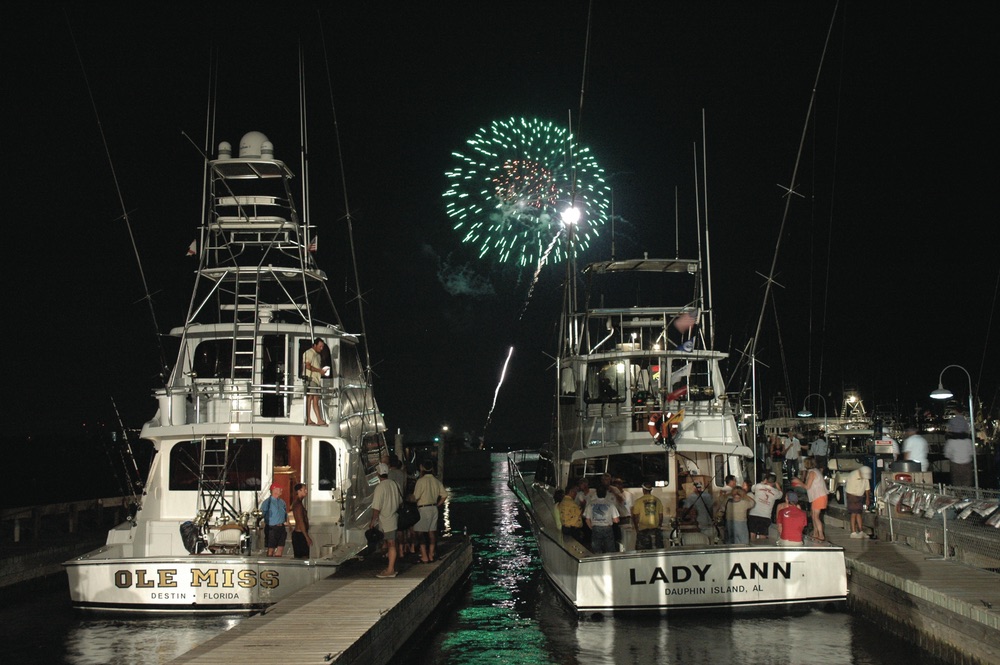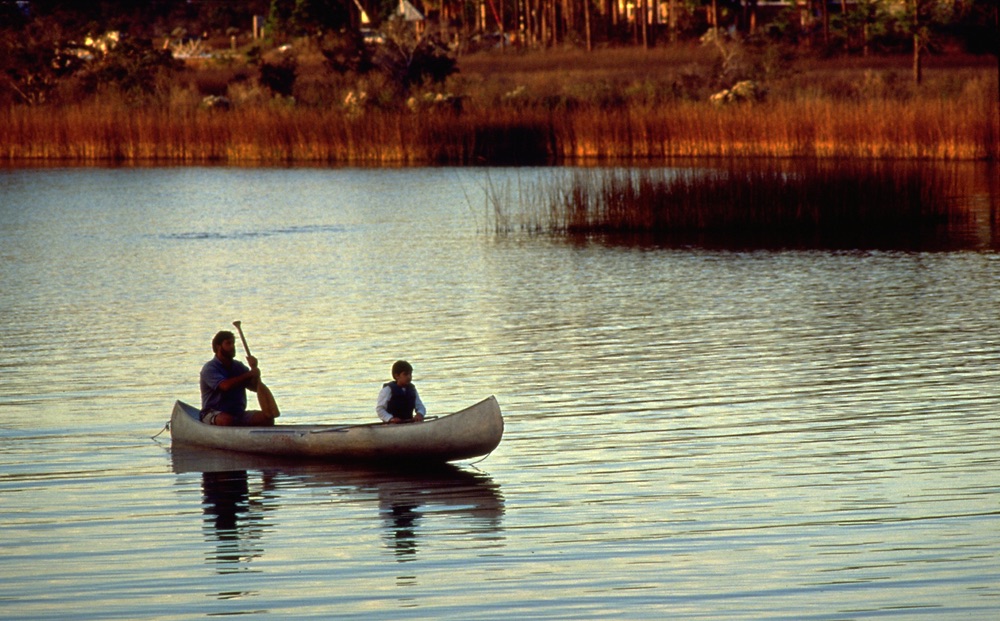 Something for the Next Generation
"When we moved here, I thought my oldest daughter, who was in college, would work wherever her career took her. I never expected her to move 'home' – especially since our home wasn't a place in which she had ever really lived," said Moliterno. "But she came here, fell in love with the area and the quality of life. Just as we did."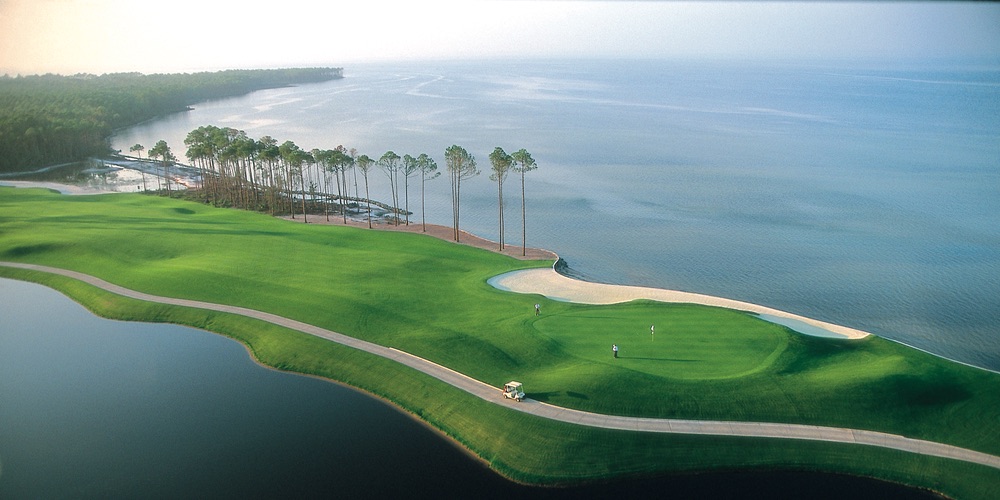 As you talk with people across the region, there is a recurring theme. It is the need to diversify the economy, create new jobs, and provide young people with opportunities that will allow them to stay here and earn a good living. Many believe that more competitive air service across the region will open up economic development opportunities. Transportation is one of the linchpins of a high-quality, growing economy. "I've worked in economic and business development all over this country, and it's the same wherever you go. Competitive airfares mean more tourism, more jobs, more business, and more opportunity for our children," said Moliterno.
What started with a challenge from Southwest Airlines is now near reality. A new regional brand is about to launch – to make Northwest Florida's white sand beaches synonymous with everyone's perception of the ideal beach and the region's quality of life. 
The Beach: A Way of Life That Will Change Yours.
— V —
ARTICLE CATEGORIES