Tile Trends for 2024 and Beyond
Story courtesy of Sellers Tile | Photography by Romona Robbins
The difference between a house and a home—or better yet, a dream home—lies in the details. From beautiful crown mouldings to personalized decor, seemingly small things can make a huge impact when a residence is complete. They might be subtle enough that one does not immediately recognize them upon entry. Still, the overall feeling of a home with custom details throughout will be warmer, more inviting, and more aesthetically pleasing. Tile is often one of the standout details homeowners love for a wow factor, and the experts at Sellers Tile in North Florida and South Georgia love helping interior designers, architects, builders, and homeowners choose the perfect tile for any space.
Since opening its doors in 1965 in Albany, Georgia, Sellers Tile has been dedicated to transforming houses into homes throughout the Southeast by providing quality materials, including tile, flooring, and countertops in select locations. The company's flourishing reputation has come from working closely with professionals every step of the way for any home or commercial project, from selection to installation.
In 1986, Rodney Fickel acquired Sellers Tile. Under Rodney's ownership, Sellers has retained its hometown charm throughout the years while expanding throughout Georgia and Florida. It now has showrooms in six locations, including Albany, Macon, Columbus, Tallahassee, Eastpoint, and Santa Rosa Beach.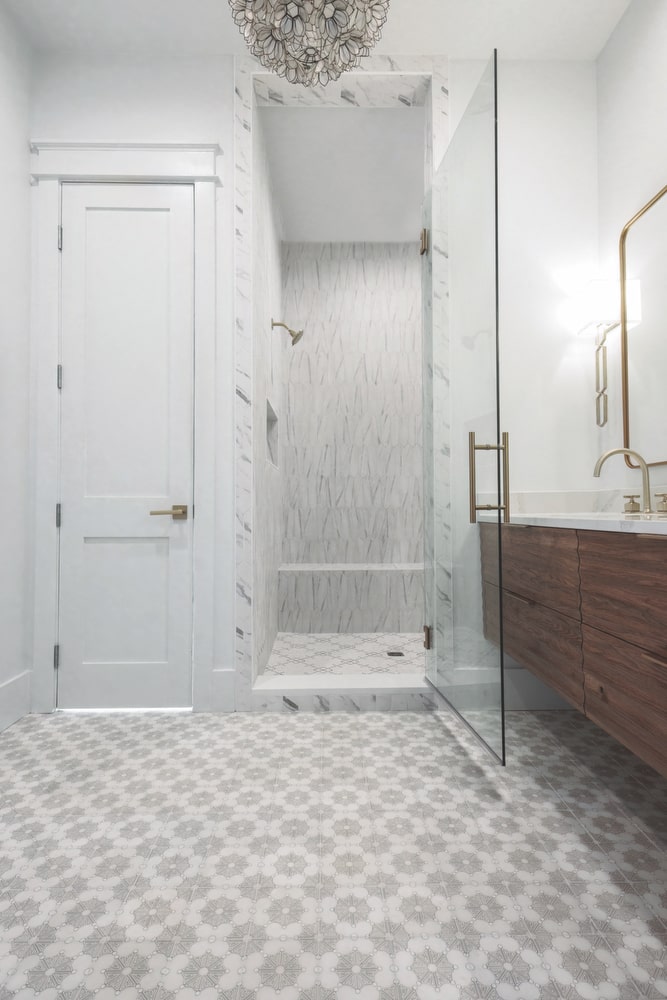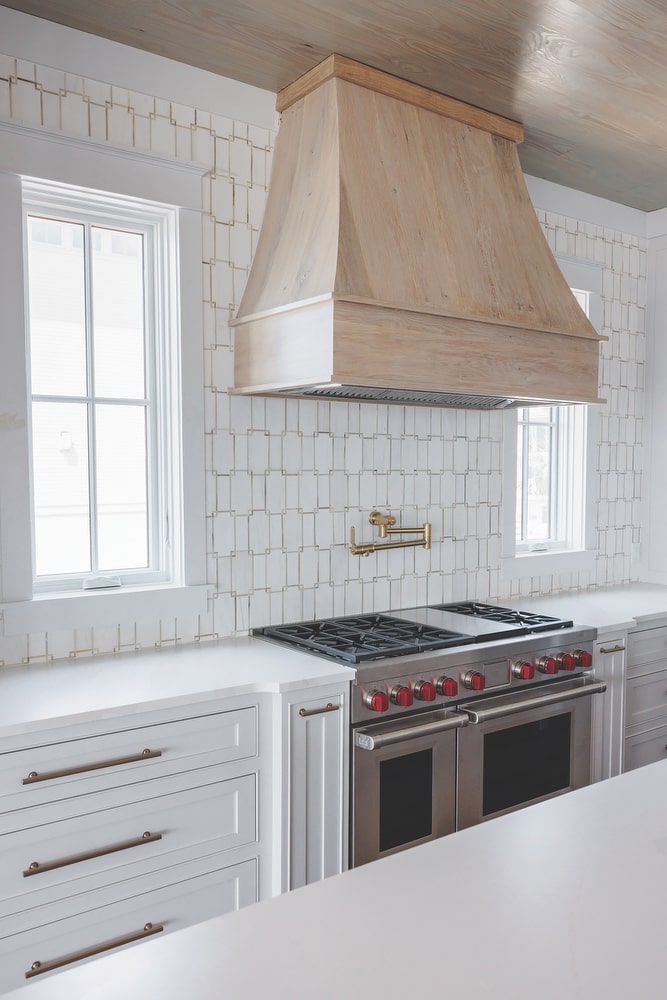 Growing up, Stewart Fickel, Rodney's son, knew he wanted to carry on the legacy of Sellers. After working in the Albany warehouse during high school and graduating from Auburn University in 2004, he joined the family business and eventually became the CEO.
"Sellers has been importing tile from manufacturers throughout five different countries for over thirty years," Stewart shares. "We stock all setting materials and supply your project from start to finish. With our gallery-inspired showroom and expansive warehouse, we provide a unique experience for all our clients."
The design team at Sellers explains that elements get reinvented year after year. Tile is often where interior design begins, as it is one of the most versatile and decorative elements of the home. It is a constant evolution of shapes, sizes, materials, colors, and patterns. Let's take a look at some of the top trends in tile for 2024 and beyond, curated by the team at Sellers Tile:
Textured Finishes
The movement in the tile industry is shifting to more textured and handmade surfaces, giving less of a factory feel and one that's more irregular and improper. From reeded, concave, and raked surfaces to raised subtle detailing, these looks give tile more depth and add dimension to a space.
Tile is often where interior design begins, as it is one of the most versatile and decorative elements of the home.
Warm and Organic Colors
With color inspiration from nature, terra-cotta tiles are back in action. As a staple in European home building, it was the only clay product used until around the fourteenth century. These tiles can only be finished one at a time, so no two look alike. The unique history and culture of this earthenware clay make it a highly sought-after design element in a home.
Clay Tiles
Speaking of clay tiles, the front-runner of clay options is the handmade Moroccan Zellige. From its roots in North Africa, this distinct style has made its way across the world. It is rugged and refined in its shape, pattern, and size. With the ability to be installed on nearly any surface, these handmade tiles' craftsmanship is truly special.
Checkerboard
This classic and timeless look is here to stay. The traditional black-and-white palette, or a cast of warmer tones in this pattern, gives a cozy ambience to a home. Various sizes and material options allow you to create a unique look for every house with checkerboard.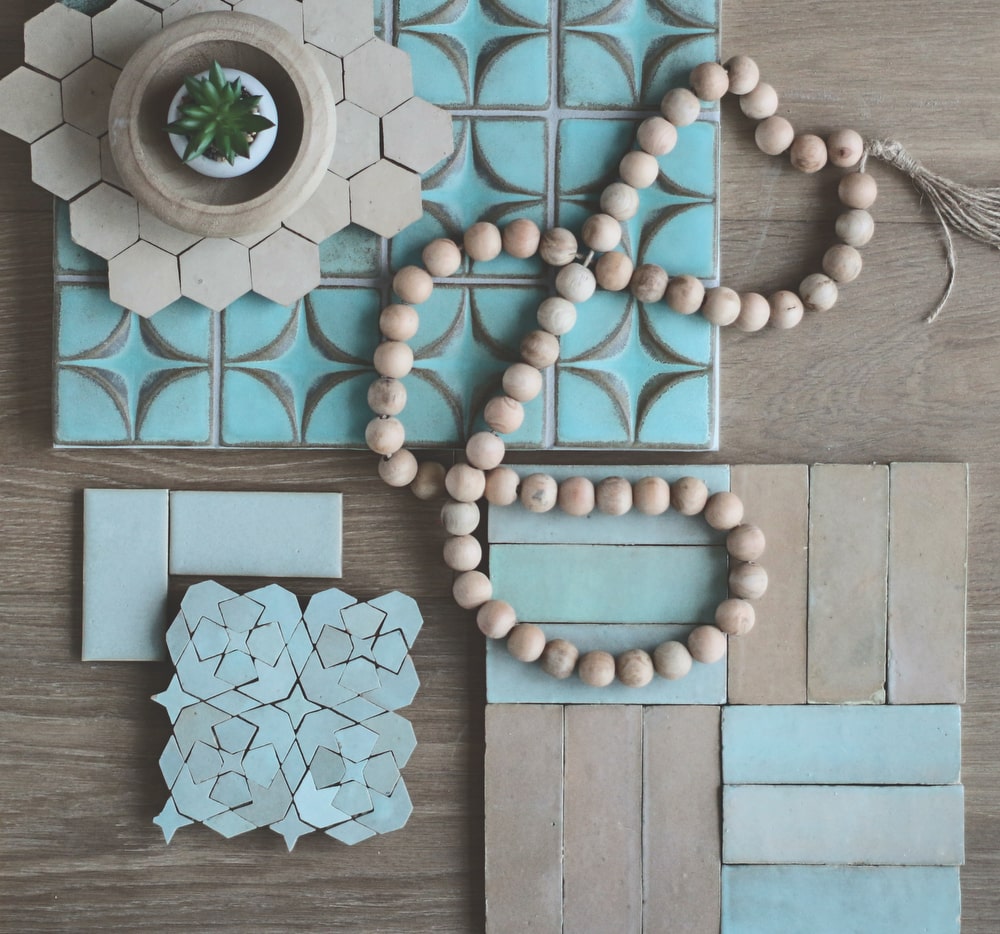 Bold, Natural Stones
With strong veining and soft features, marble has it all. The statement stones currently are marbles like Calacatta Viola, Lilac, and Verde Green. Viola features a soft, creamy white background with rich, red wine-colored veining. Lilac, being highly dramatic with its deep jetting plum striations, will make you feel like you are falling in love. Ranging from mint to deep moss, Verde marble will be sure to draw the gaze of every eye.
The Bigger, The Better
Large format tiles have taken over. These provide a slab-like look with minimal grout lines. They are offered in a variety of styles, finishes, and sizes. You can achieve the effect of a cement, wood, or marble look with large tile, and are certainly not limited to these styles. The world is essentially your oyster with these!
For Coastal Homes
In our desirable coastal area, outdoor living is a bonus and can be brought indoors through selections of tile. People flock to the Gulf Coast from all different backgrounds, bringing culture and diversity to the local design style. The Sellers team often creates spaces that reflect this coastal lifestyle—white, blue, and green are the area's natural color palette. One can mix in the history and background of other cultures using elements like clay, Mexican tile, and marble to inspire a grounding and calming atmosphere in the home. Using a neutral color palette with various surfaces will provide depth and movement, creating a design that stands the test of time.
— V —
---
Visit SellersTile.com to learn more and shop brands, or find the Sellers Tile showroom at 2820 US Highway 98 West, Santa Rosa Beach, Florida, 32459. Call (850) 622-9797 for more information.
ARTICLE CATEGORIES