By Darby Kellum  |  
Photography by Romona Robbins
Justin Lyons is not your average artist. His work is about life—with perception. By using interpretations of the world around him, this self-taught creative uses mixed media to stir thought and to create something new and meaningful.
A Florida Panhandle native, Lyons' last exhibit, OBJECT-ion, was held at Full Circle Gallery in August of 2011.This work plays on America's consumer culture using the wit and humor that Lyons is known for. Lyons says it's the "inner stuff" that he paints. Interested in the meaning behind visual things—not the surface value, but what's beneath the surface—he is constantly inspired by the people around him from an emotional standpoint.
"My main inspirations would have to be God and family. They both are very inspiring things if you allow them to be," says Lyons. "As far as subject matter goes, anything can be inspiring. Really. I find that many times I'll see something and automatically try to associate it with something in my head. That's how many of my pieces are made."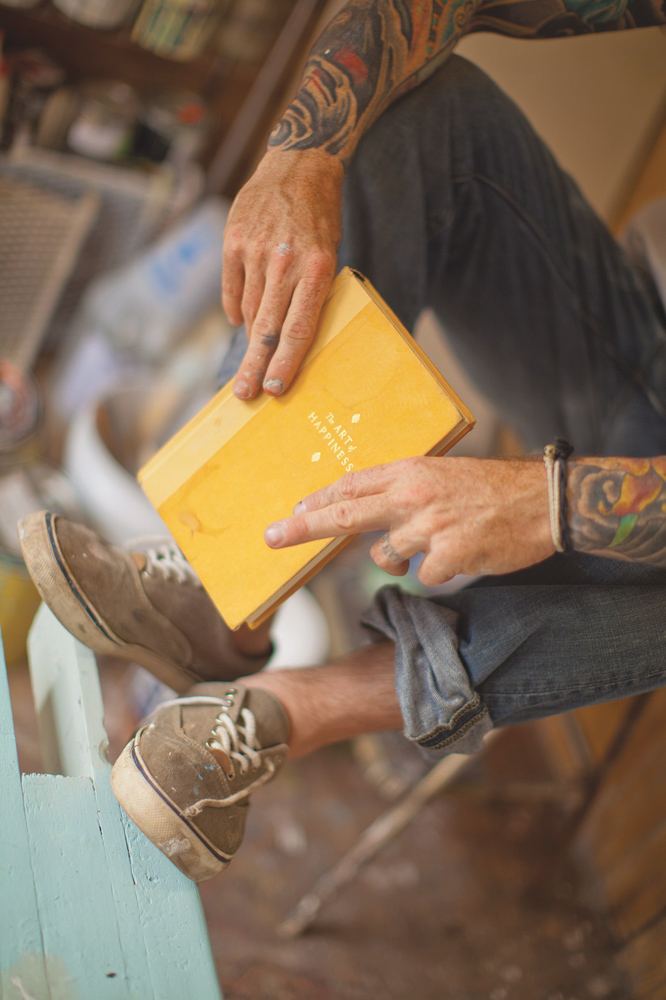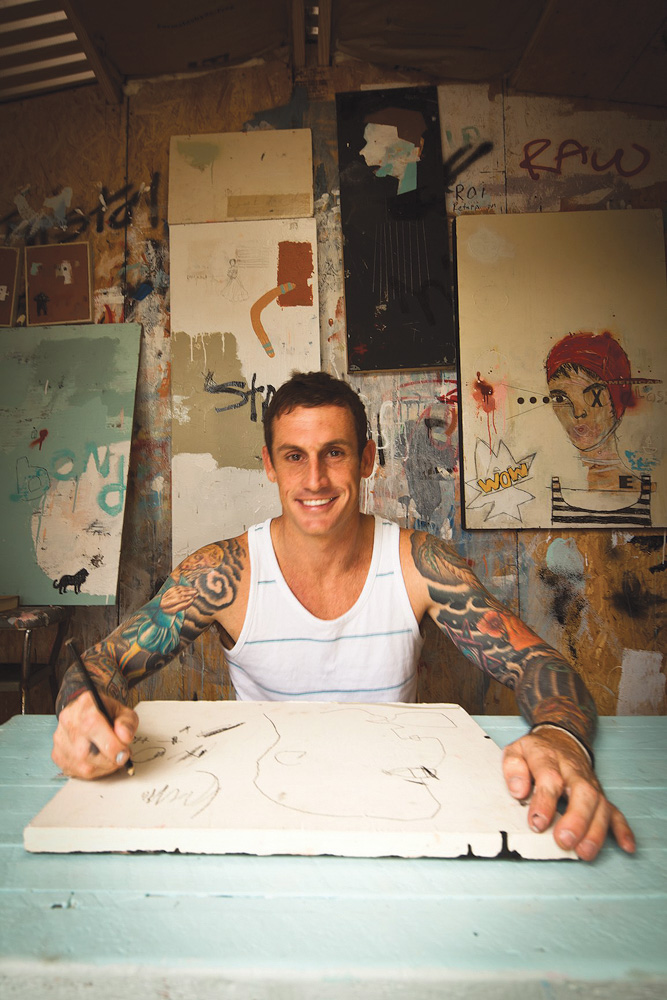 Luckily, his inspirations are only a few steps away. His studio is located in his backyard, so he can be around his family even while he's working. The Lyons family lives in Fort Walton Beach in Northwest Florida. "I think what I like most about the area is that it's very relaxed and not too hectic. It's easy to live simply here, and we like that," says Lyons.
As a successful artist, Lyons still doesn't view his work as a career. He says he paints because he feels that he's supposed to. His art is so fixed on channeling emotion and meaning that it goes beyond "work" and even beyond the piece itself—it's bigger than that. "Regardless of what it is labeled, it will always be a part of me. It's my outlet. My therapy," he says.
Lyons has always looked outside of the box with his work. His art is unique and refreshing. Some might even call it controversial. But above all, he makes the viewer think. Isn't that what art is all about?
"I'm a self-taught artist that started out doing street art, so I don't have much background in art history," says Lyons. "However, artists like Cy Twombly, Jean-Michel Basquiat, Barry McGee, and other 'street' artists have always been some of my favorites. Basquiat is at the top of my list because his art is about self-expression."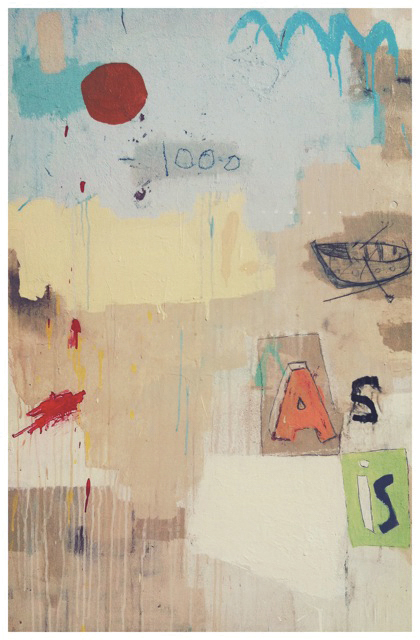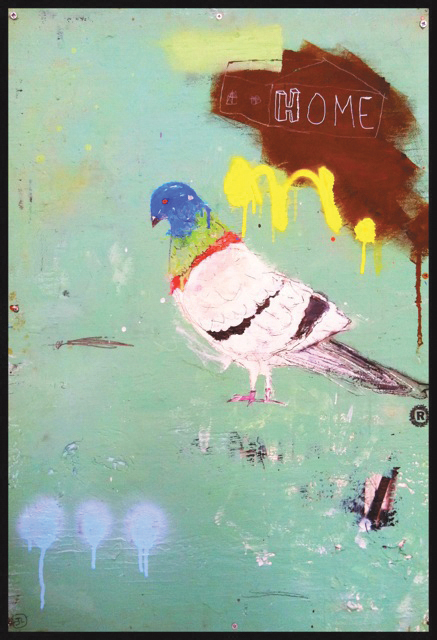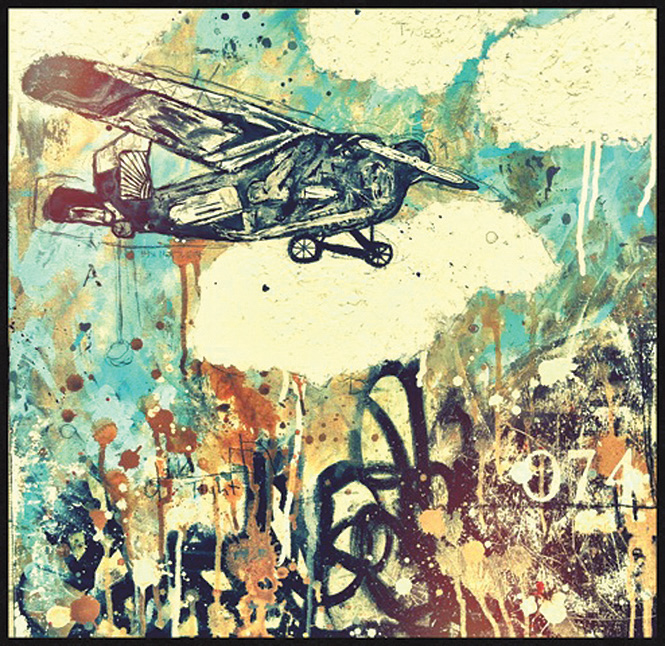 Of all the pieces that Lyons has created, his favorites are the ones that somebody else connects with—the ones that may inspire or illicit deep thoughts. "I once had a woman call me crying and telling me how this painting of mine that she saw in a restaurant moved her and how it meant so much to her. That was pretty crazy for sure!" says Lyons. Interestingly, Lyons himself is removed from any emotional connection to his paintings, as he'd rather someone else make a connection. He says if a piece stays in his studio too long, it will most likely get painted over.
An Afternoon with Justin Lyons
from
VIEzine
on
Vimeo
.
His work is emotional, thought provoking, and truly a treat for the viewer. Lyons is an artist to keep an eye on. He was one of the featured artists this past May at the 24th Annual ArtsQuest Fine Arts & Music Festival in Seaside where he was honored as "Best in Mixed Media." Riding the wave of exposure from the festival, he's looking forward to showing his work at more galleries in the near future. "I'm just looking forward to the journey of it all and all the people I'll get to meet along the way," says Lyons. "I feel blessed to have come this far, so anything else is just a bonus round!"
— V —
---
Justin Lyons' original artwork is available for purchase at Artesano Jewels in downtown Fort Walton Beach, Florida, and the Art of Simple in Seaside, Florida. To view samples of his work, please visit his website at http://jlyonsart.com or www.facebook.com/JustinLyonsArt.
ARTICLE CATEGORIES