The Business of Morgan James
Interview by Lisa Burwell and Jordan Staggs | 
Photos by Jenny Anderson Photography
"No one works harder than the people on Broadway," says songstress Morgan James as New York City traffic provides the background sounds for her phone call. She's just returned from a tour in Taiwan and is on a high from the release of her latest solo studio album, Memphis Magnetic, which debuted on February 7. "Being in four shows on Broadway taught me about hard work, stamina, and perseverance."
James would know all about those things, especially after being classically trained at the prestigious Juilliard School and appearing in Broadway's The Addams Family, Wonderland, Godspell, and Motown: the Musical. But it also took a hefty amount of courage to make Memphis Magnetic happen. After the heartbreaking experience of being dropped by Epic Records—the label that put out her 2014 album, Hunter—James decided to do it all her way and self-produce her next two albums through her own label, Hedonist Records. "There's not just one way to make it in the music industry anymore," she admits. "I'm doing it differently than others. I had the major label experience—it's not as magical as you'd think, even with all the magical things around you."
Of course, self-producing an entire album of original jazz songs is not easy either. James and her small but talented and dedicated team, including coproducer Doug Wamble (who also happens to be her husband), spent ten days in the album's namesake recording studio making real magic.
Memphis Magnetic Recording Co. is new on the scene, having opened in March of 2019, but is housed in an old bank on Vance Avenue in the heart of the city known as Home of the Blues. Much of its authentic analog equipment is vintage, coming from studios in Nashville and installed in the new space by legendary studio designer Bob Suffolk. Not surprisingly for a performer whose role in Motown on Broadway seemed made just for her, James knew Memphis Magnetic was the perfect place to record her new album.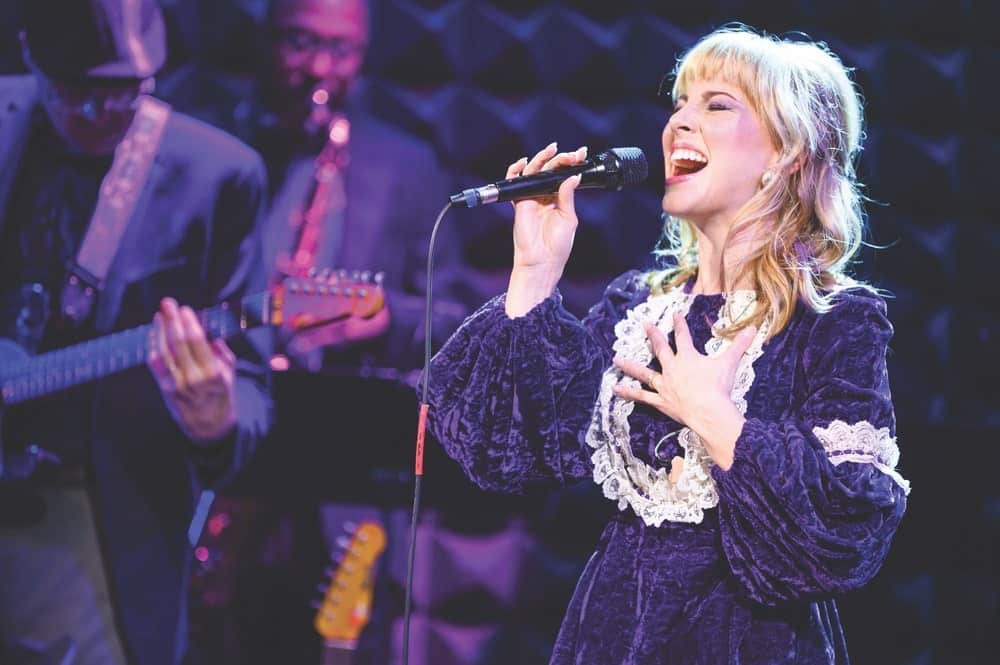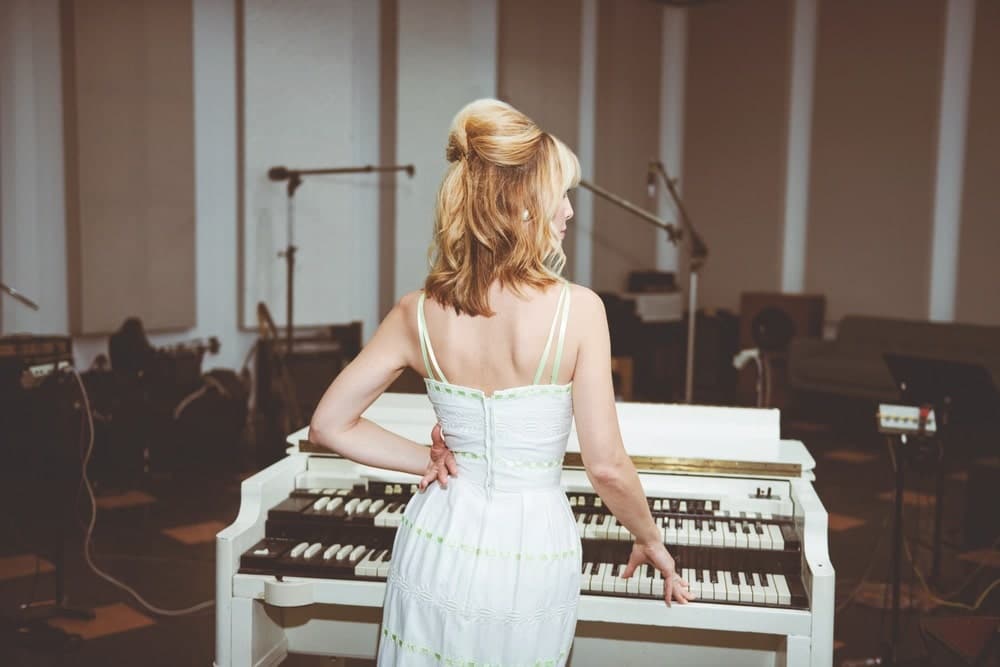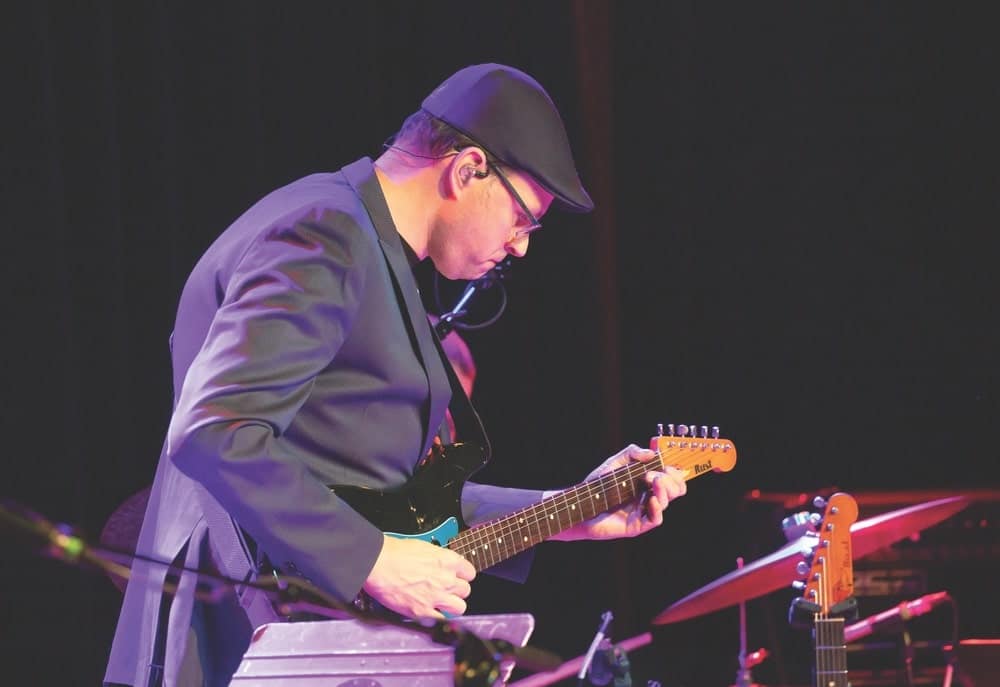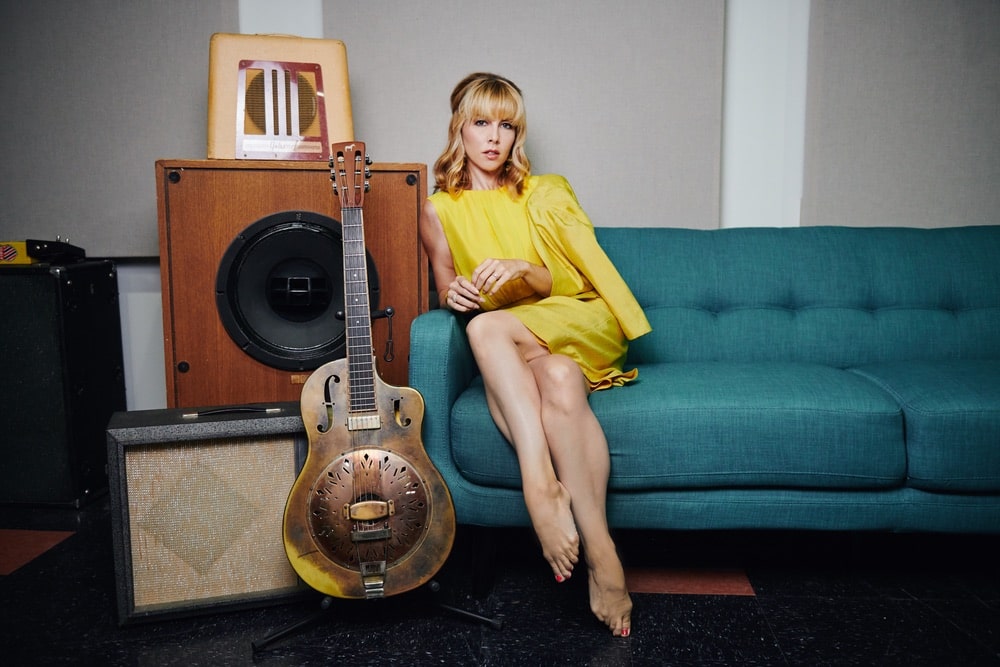 "Doug is from Memphis, and he and my whole team are so supportive of my vision and desire," James says. "We all aligned on the whole album. I'm proud of my other albums, but this one felt truly organic. I had total creative freedom and didn't have to put anything on it that I didn't want."
The result is a soulful twelve-track lineup that will bring listeners back to the golden age of recording that James loves so much and which continually inspires her. She's covered entire albums by Joni Mitchell and the Beatles, but Memphis Magnetic expresses the music that is truly her own, with her own sound and message that are contemporary yet keep the vintage 1960s and '70s sound that has become her signature. "I'd never recorded on tape before," James says. "There's much more of a live, organic freedom to it, like being on stage. What you hear on the album is really like a live performance; it's lush and natural, not rushed. It just feels right and authentic for me."
The result is a soulful twelve-track lineup that will bring listeners back to the golden age of recording that James loves so much and which continually inspires her.
To promote the album, James released the full music video for "Give You Up" on February 6. The light-hearted, cheeky film was directed by Jonah Helms and shot at Memphis Magnetic. James can be seen transformed into a Twiggyesque beauty whose love interest, a mannequin in spectacularly '70s garb, is obviously less than interested. The lyrics "He won't give you what you need, but he won't give you up," accompany her journey from settling for a dummy to becoming a sexy, independent siren. "The director, Jonah, wanted to show two sides of personality in a vintage way," James explains, adding that the costumes were all hers. "I've been collecting vintage on my own for photo shoots and shows for this album. It's all from the 1960s and '70s, with some coming from my mom. I think the style is kind of in my blood."
Memphis Magnetic also features some incredible Memphis musicians on its tracks, along with duets by James with Ryan Shaw and Marc Broussard. Of course, it was also a labor of love between James and her husband. "Working on the credits for the album, Doug wanted me to be listed as coproducer," she recalls. "That means so much to me, to be seen and appreciated for all the hard work."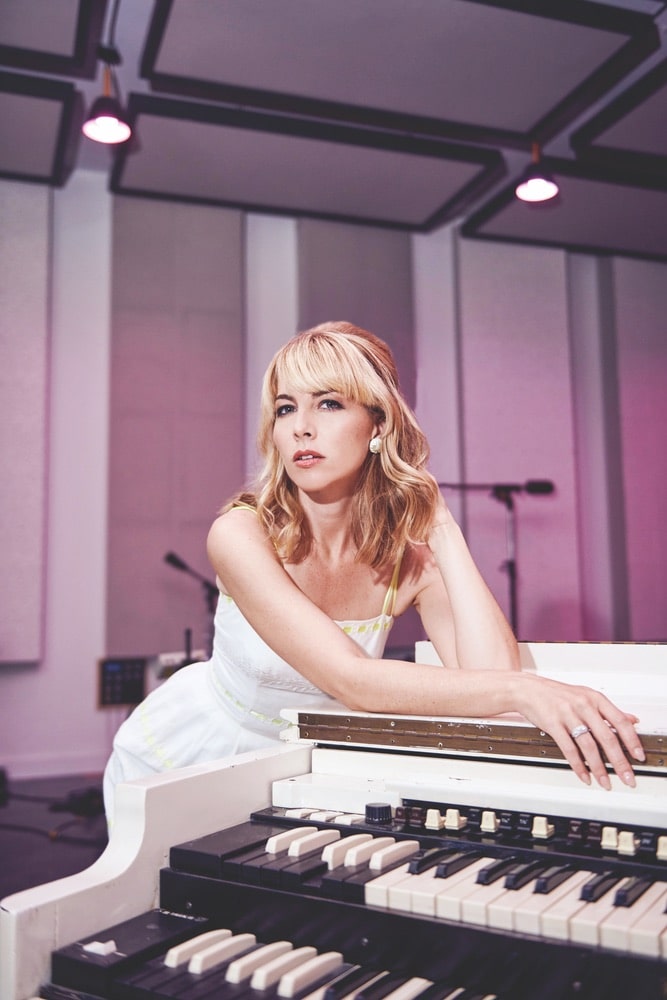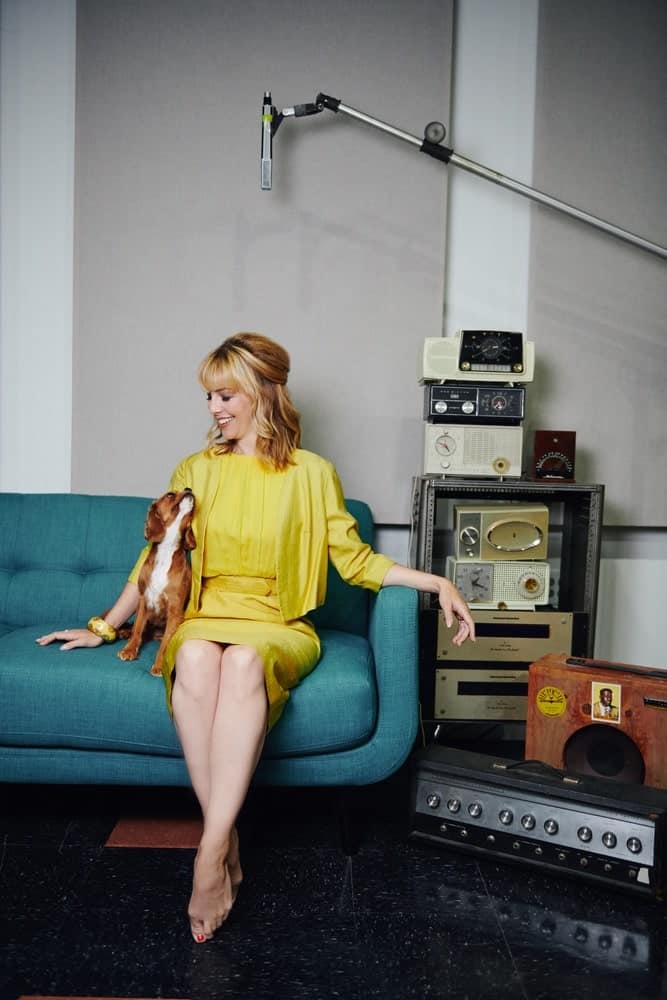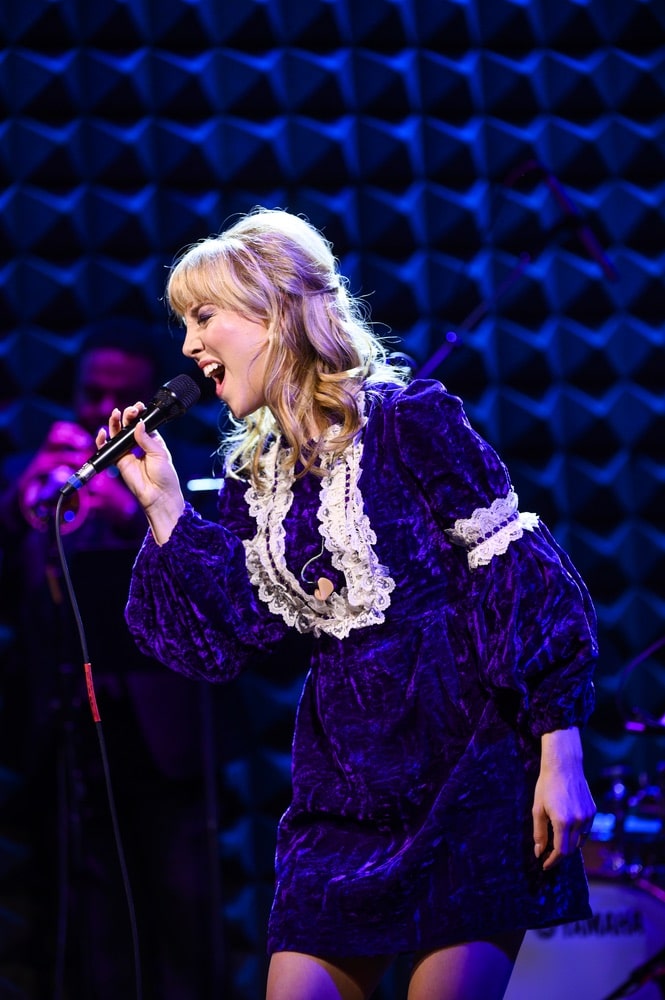 Another standout track is the penultimate song, "The Lark," a beautiful string interlude that Wamble arranged from studying scores written by Clare Fischer for Prince albums. "I thought it would be really special to introduce that last song with just strings, and when Doug studied those arrangements, he wanted to create something based on Fischer's work, and I loved that idea," says James. "It's called 'The Lark' because my nickname is the Morning Lark. That's become one of the ways we give gifts to each other—through music."
Raising all the money and planning the logistics for creating Memphis Magnetic was a lesson in patience for James. "When I became an independent artist, I didn't know how to get money or how to manage it once I did," she admits. But with the help of her team, she realized she had the tools she needed. For starters, there were her subscribers on YouTube and her Instagram followers, now up to 185,000 and nearly 50,000, respectively. "My manager, David, encouraged me to build my channels and a direct fanbase. If you empower fans and show them how important they are to your journey as an artist, they appreciate that, and you'll grow."
She replaced many concert dates with online shows that she and Wamble will be live streaming from their home studio through Stageit.com.
That organic growth was spurred on in part by James's wildly successful collaborations with Postmodern Jukebox, a rotating collection of musicians led by pianist Scott Bradlee. PMJ's claim to fame is reimagining modern hits and recording them in vintage genres, such as jazz and swing. James's tracks with PMJ include Aerosmith's "Dream On," Hozier's "Take Me to Church," and many more.
From gaining steam as an independent artist to fund-raising and even designing all the merchandise for Memphis Magnetic and its accompanying tour, it seems James can do it all. Unfortunately, just a few short weeks after this interview, her dates across the US and Hawaii and two in Tokyo had to be postponed due to the global coronavirus outbreak. But even in light of this disappointing turn of events and a pandemic wreaking havoc on live entertainment events, James is demonstrating her ability to be nimble and do things her way. She replaced many concert dates with online shows that she and Wamble will be live streaming from their home studio through Stageit.com. Fans choose how much to pay for tickets so they can continue to support their favorite artists even in this unprecedented time for the music and entertainment industry.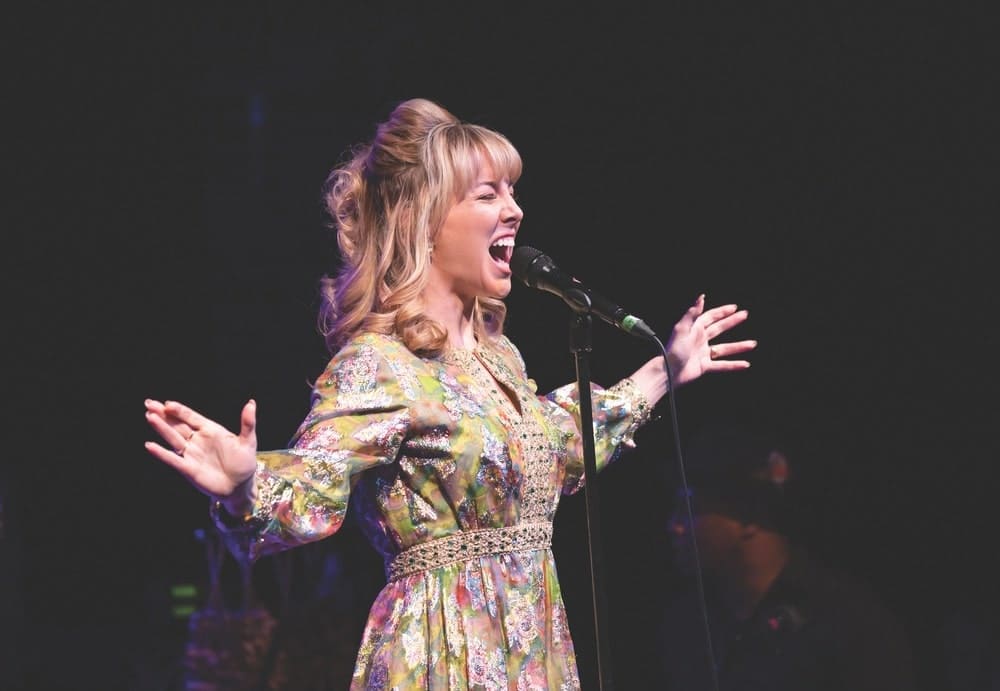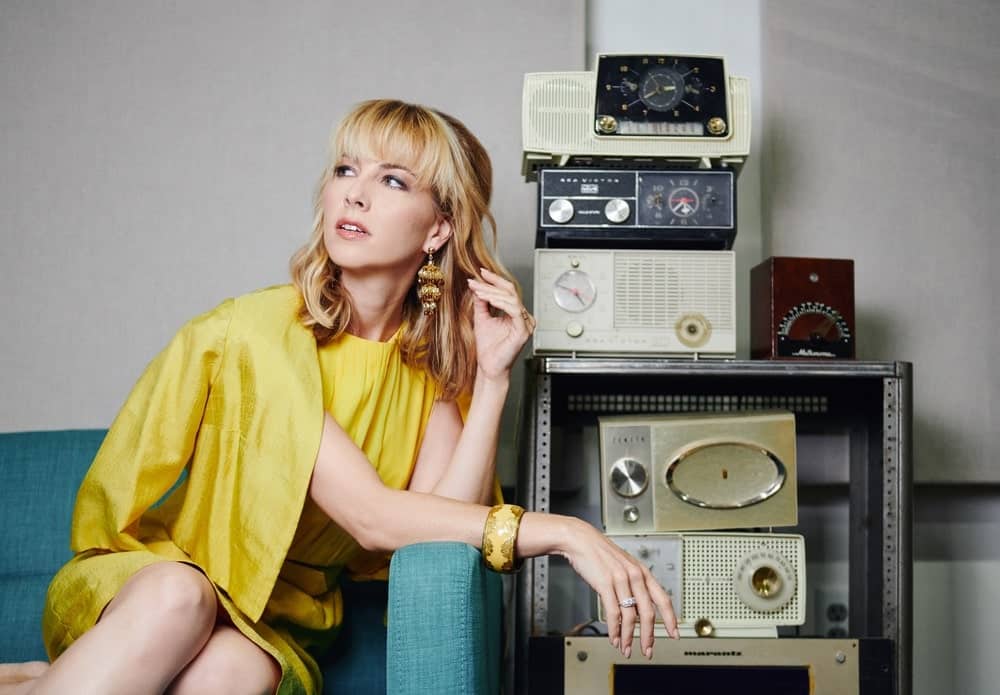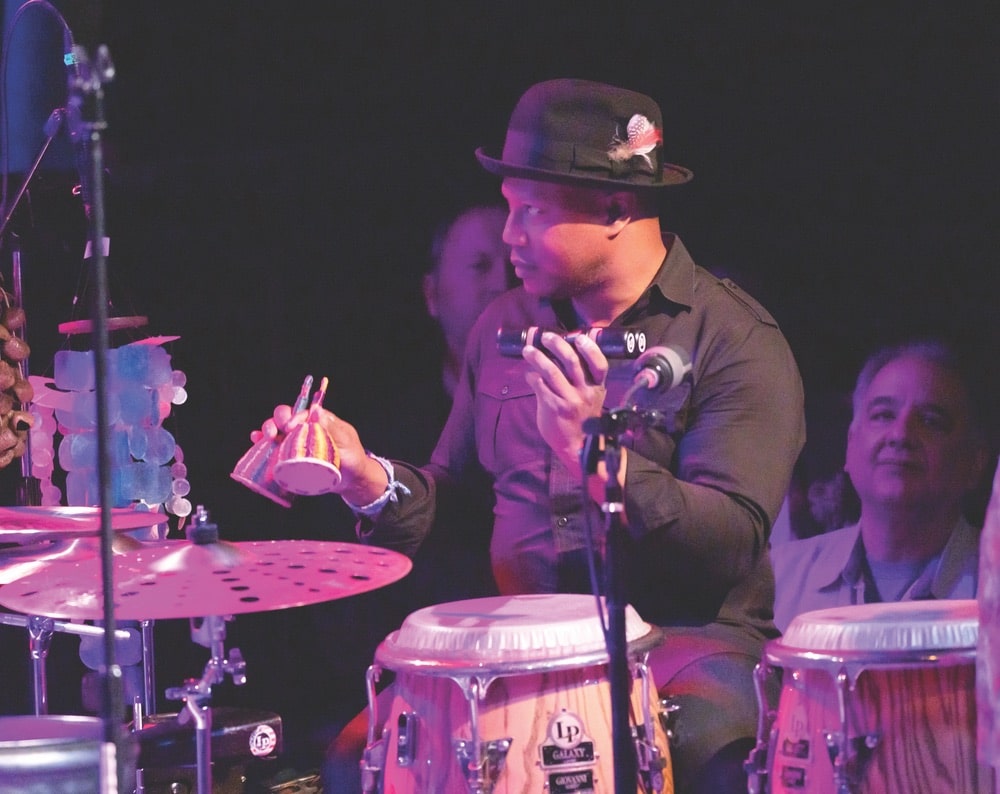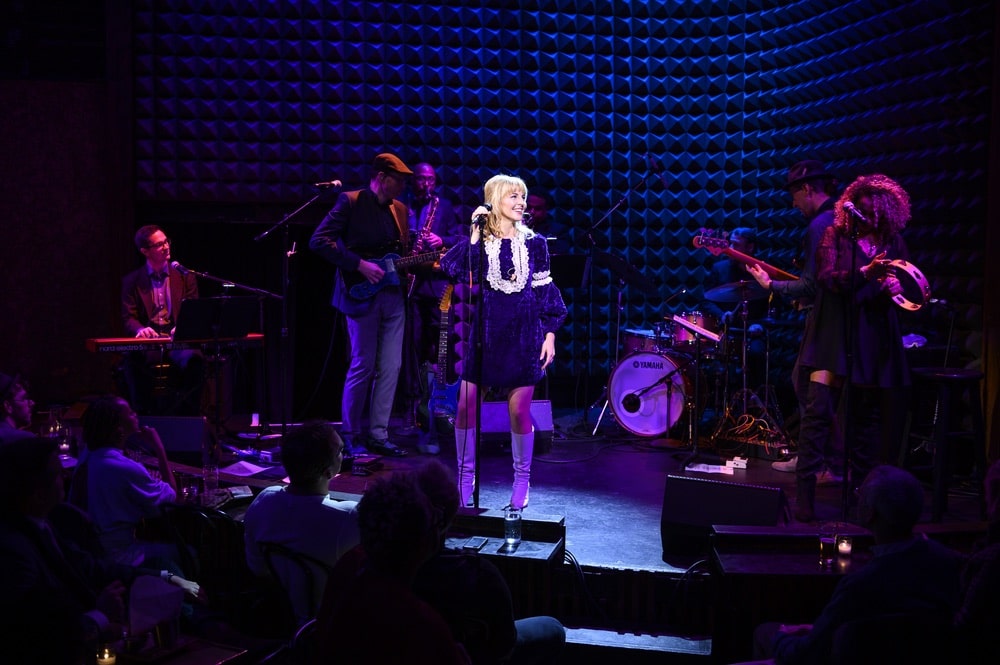 James's approach as an independent artist is also mirroring a trend as many performers are making it on their own. "Lizzo is one example," James explains. "Her biggest hit is one she was performing for years when she was independent and now the label is just putting it out there." Others she mentions include Brandi Carlile and the other Highwomen and Billie Eilish—all powerhouse females who are navigating labels, licensing in new ways, and making their own rules in the industry. "I think the higher up people climb, they can hire more people who support their vision and dreams, and that's the ultimate goal. I've been fortunate enough to have that with this album and my current team."
Her journey goes to show that you can go your own way, and it's a brave new world for independent musicians who want to do just that.
— V —
---
Visit MorganJamesOnline.com or follow on Instagram @morganajames for updates on concert dates and more, and listen to Memphis Magnetic now on YouTube, Spotify, Apple Music, and more.
ARTICLE CATEGORIES