Let's Mingle!
By Abigail Ryan | 
Photography by Micki Glenn
People often wonder what can make an ordinary party into an extraordinary, successful event. It's not just about refreshing beverages, mouthwatering hors d'oeuvres, and tunes that you can't help but dance to alongside your squad—although all those things are certainly significant. The overall experience is one of the most pivotal things that people sometimes forget to consider when planning. With that experience comes the decor. You want guests to come to your event and photograph different details that leave them thinking, "I want that!" or "That's so clever!" How does one achieve this?
Say hello to Rebecca Cross of Mingle. If you're a Northwest Florida local or a frequent visitor to the area, you might have seen her along the Emerald Coast building some of the most extravagant balloon decorations you've ever laid your eyes on. Other than that, good luck finding her. "I am the girl who shows up at every party, even when I am never actually invited," she says. "I come in and make everything look picture perfect, and then I disappear before the show begins."
Born and raised in Kansas City, Missouri, Cross is a creative mastermind. In 2004, she launched an online shop where she sold craft supplies and memory-keeping products to paper-craft enthusiasts around the world. In just three months, the brand she "accidentally" built from her garage had grown to become one of the top ten sites in the world of craft hobbies. "Twitter wasn't tweeting yet, and Pinterest wasn't anything we could have even imagined yet," she says.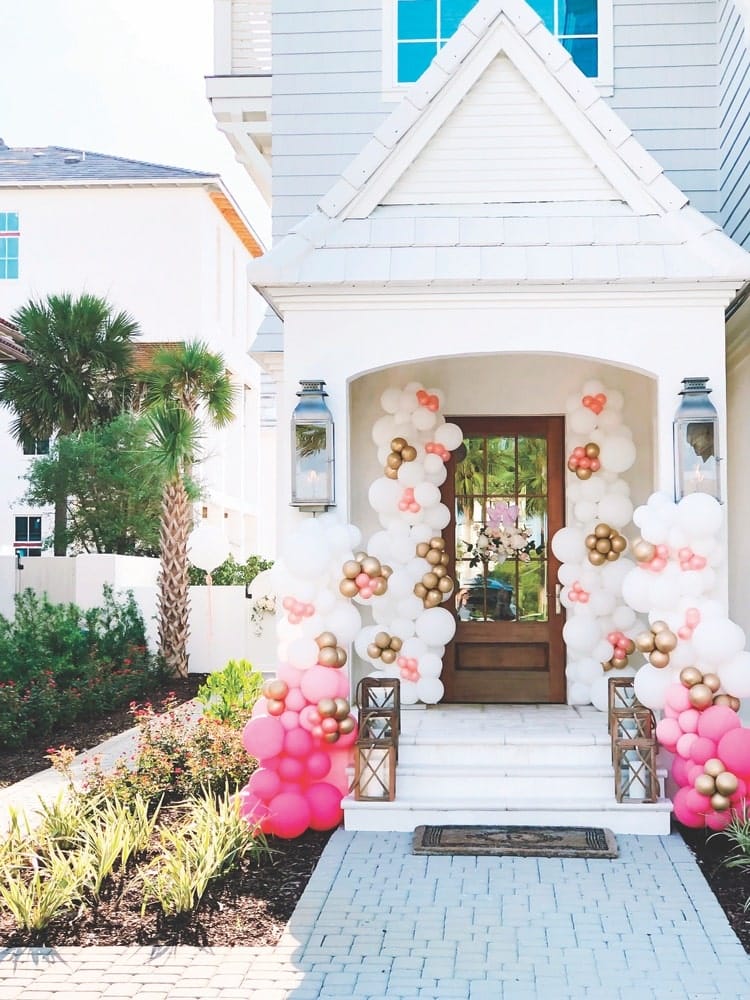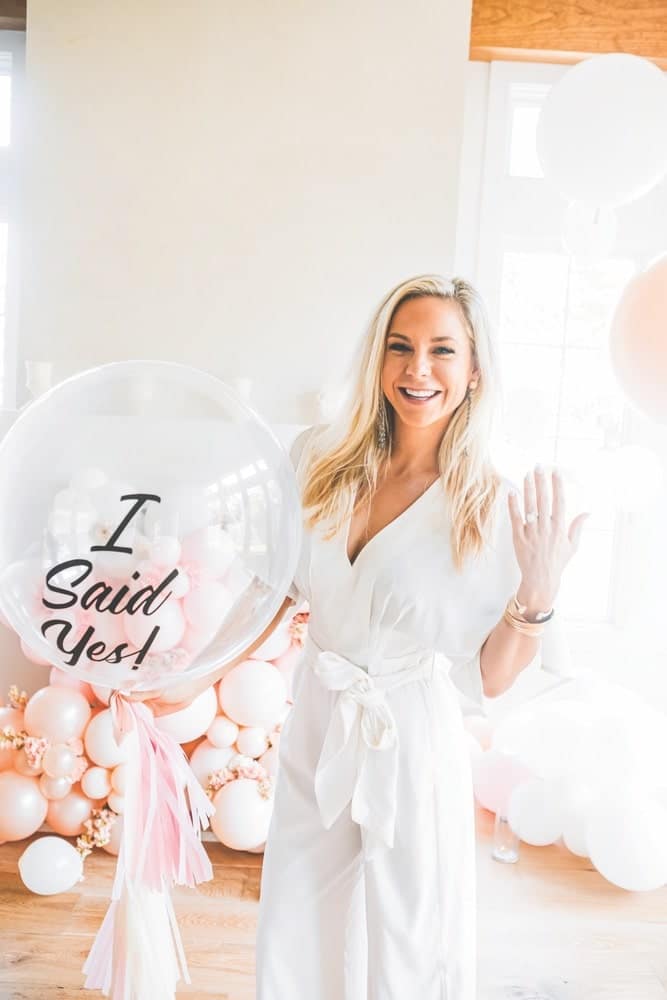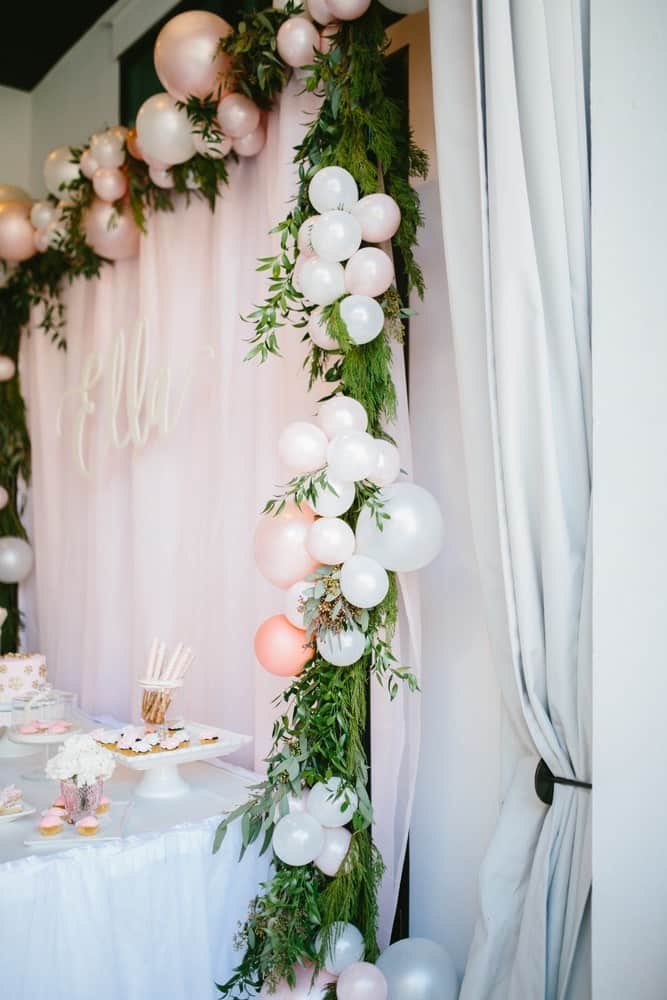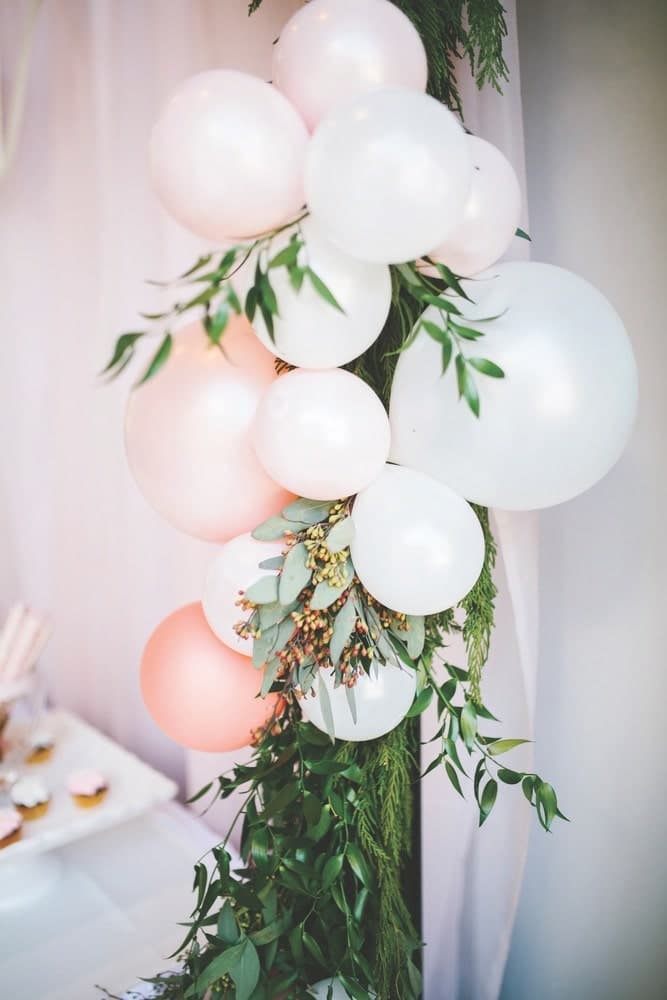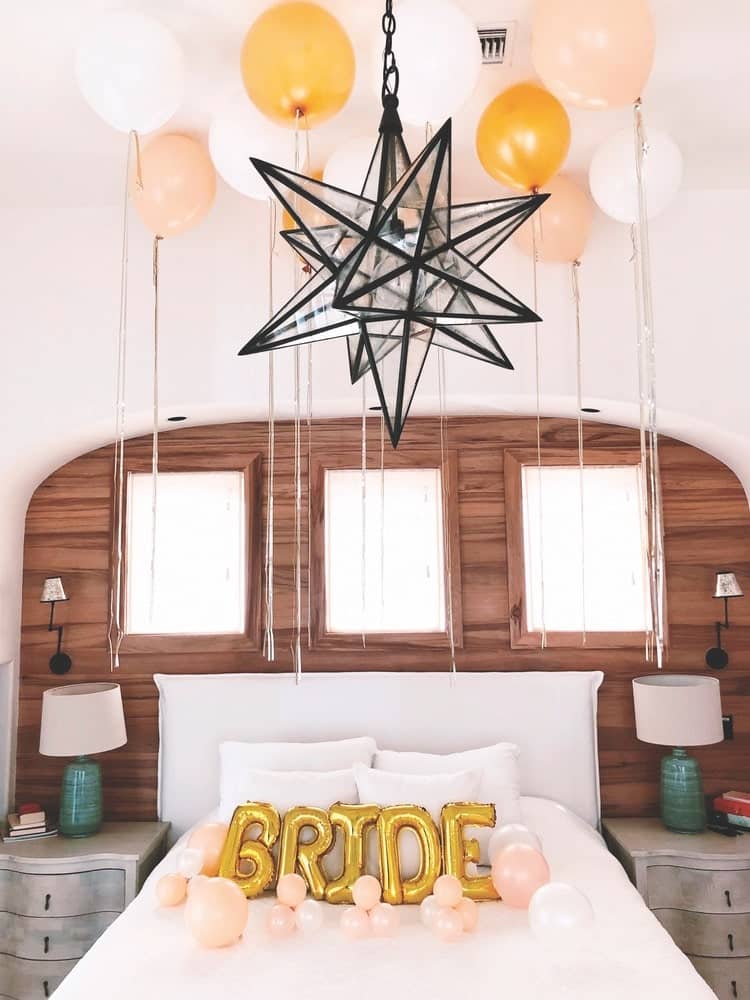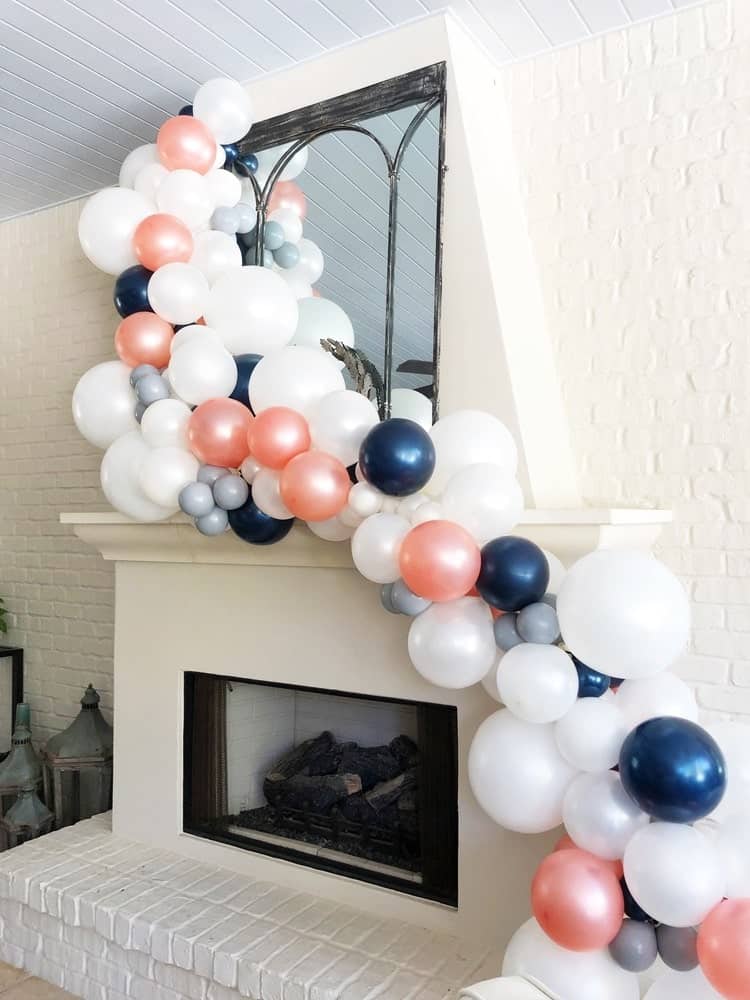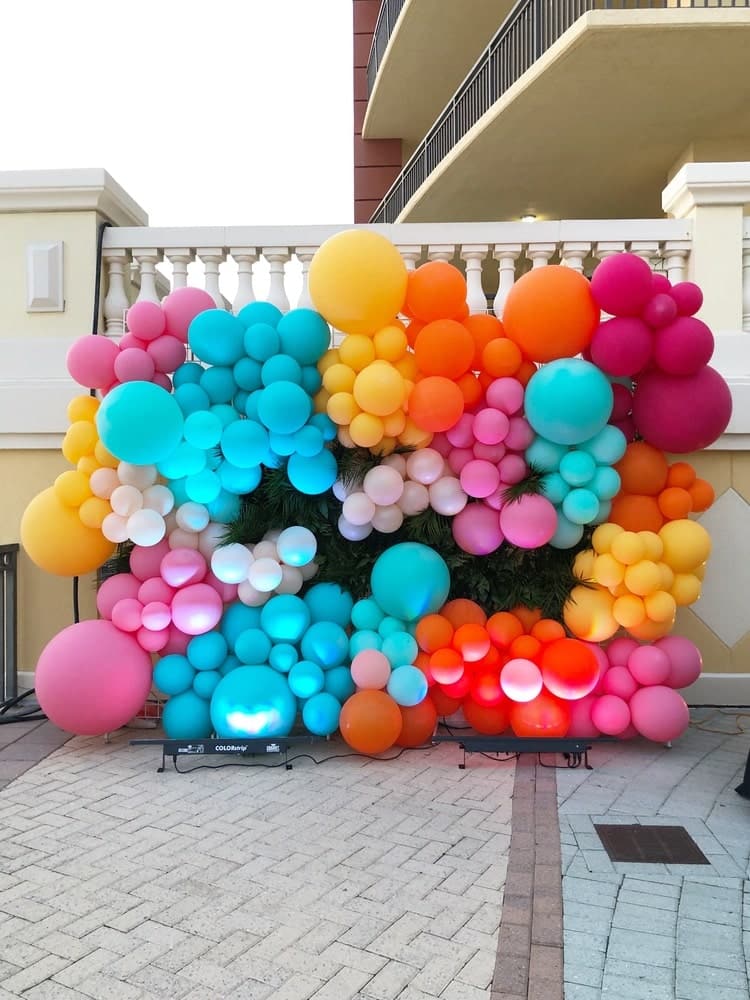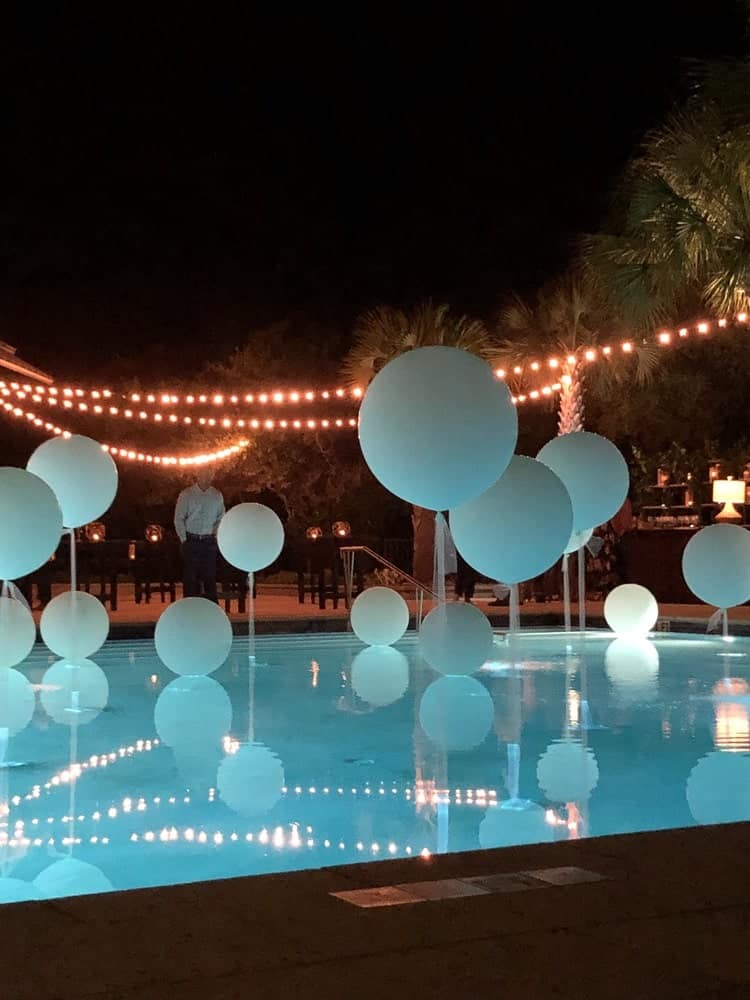 Two years later, Cross sold the business—but that wasn't the end for her. In 2007, she launched a design and manufacturing company focused on creating products for the crafts industry. "This company is really where I found my 'creative vision' to work," says Cross. Needless to say, the company quickly skyrocketed, and she was faced once again with the unexpected. "We were successfully selling patterned papers, stickers, stamps, photo albums, mixed media paints, and other craft-centric products to large retailers around the world. Our products could be found in Australia, Singapore, Canada, and, of course, the United States at stores such as Michael's, Jo-Ann, Hobby Lobby, HSN, and more." Shortly after selling that business also, Cross and her family packed their bags and transported their lives from Kansas City to a piece of paradise along the Gulf of Mexico in Santa Rosa Beach, Florida.
"When you mingle with others, you often do so over food and drinks, either at home or at a special location. We knew we wanted to be a part of people's daily celebrations."
After a lengthy break from the day-to-day business life, Cross caught herself having "ants in her pants" and pondered about what was next. Her new brainchild, Mingle, was born. The concept started with a storefront providing merchandise to help people decorate and celebrate. Its offerings ranged from tabletop accessories to home decor accents to a room full of party supplies. "We wanted to help our customers bring everyone together," says Cross. "When you mingle with others, you often do so over food and drinks, either at home or at a special location. We knew we wanted to be a part of people's daily celebrations." In early 2017, Mingle opened its doors in the 30Avenue shopping plaza. Shortly afterward, the Mingle team discovered the high demand for balloon decor and styling in the communities along Scenic Highway 30-A. "Once we announced our on-site design, styling, and delivery service for events and special occasions, our balloon business really blew up," chuckles Cross. In 2019, she decided to close the storefront to focus her undivided attention on event decor and installation services.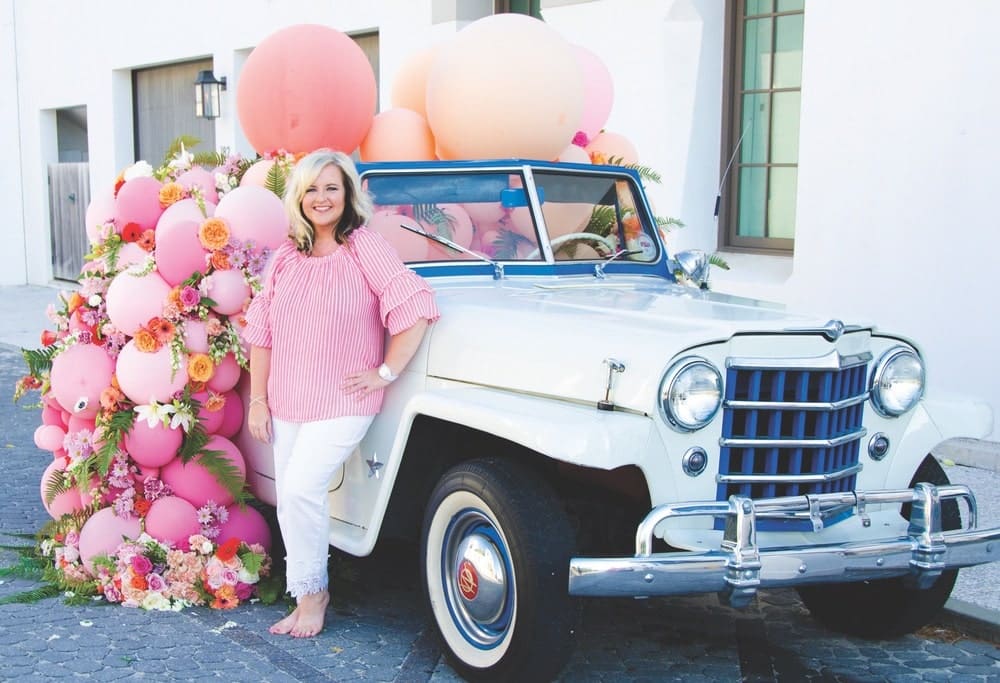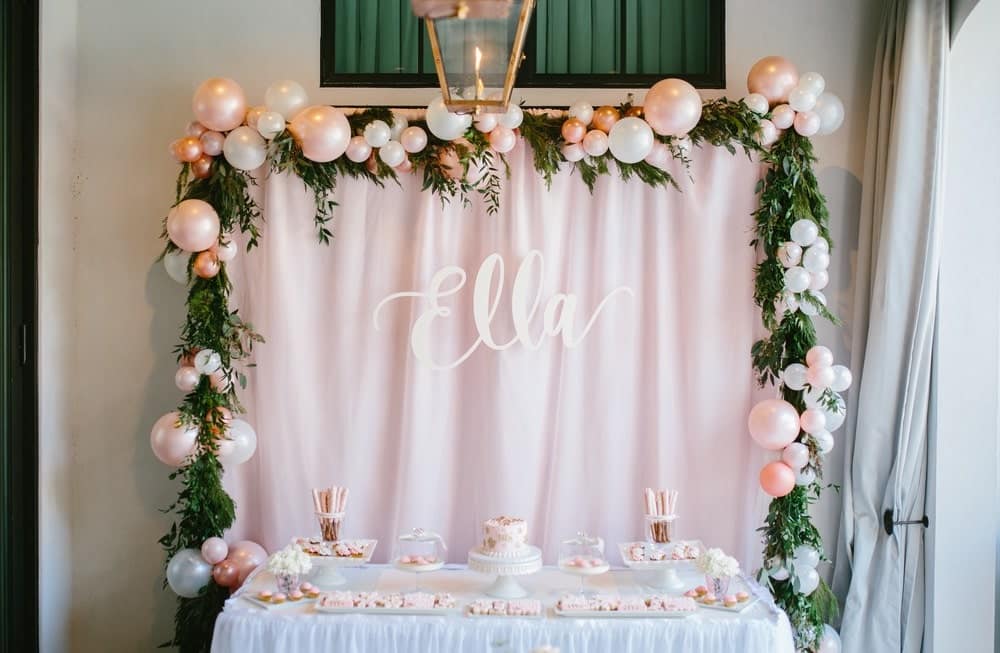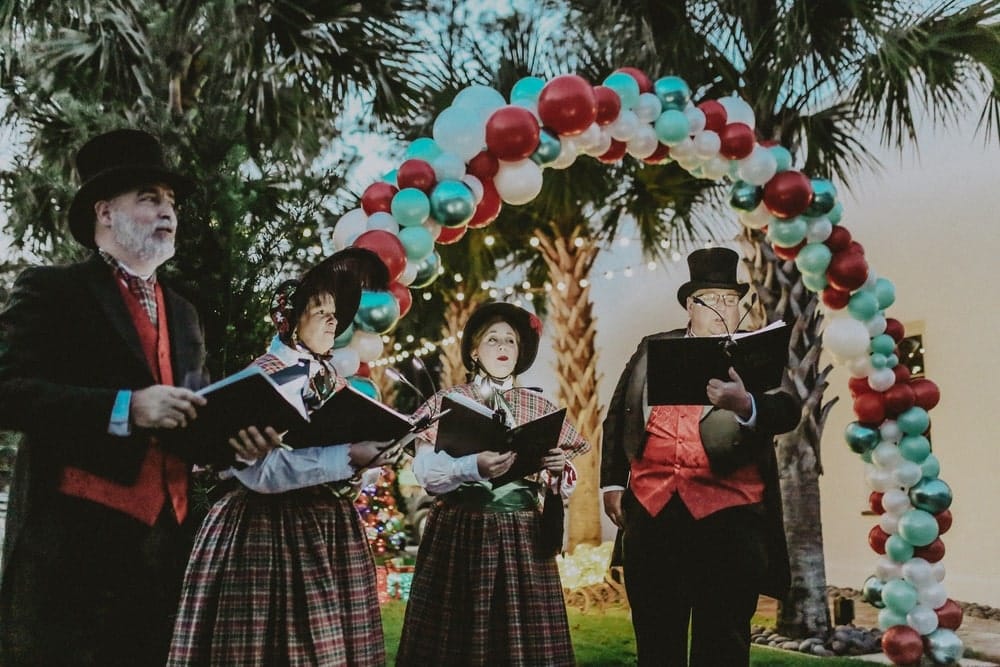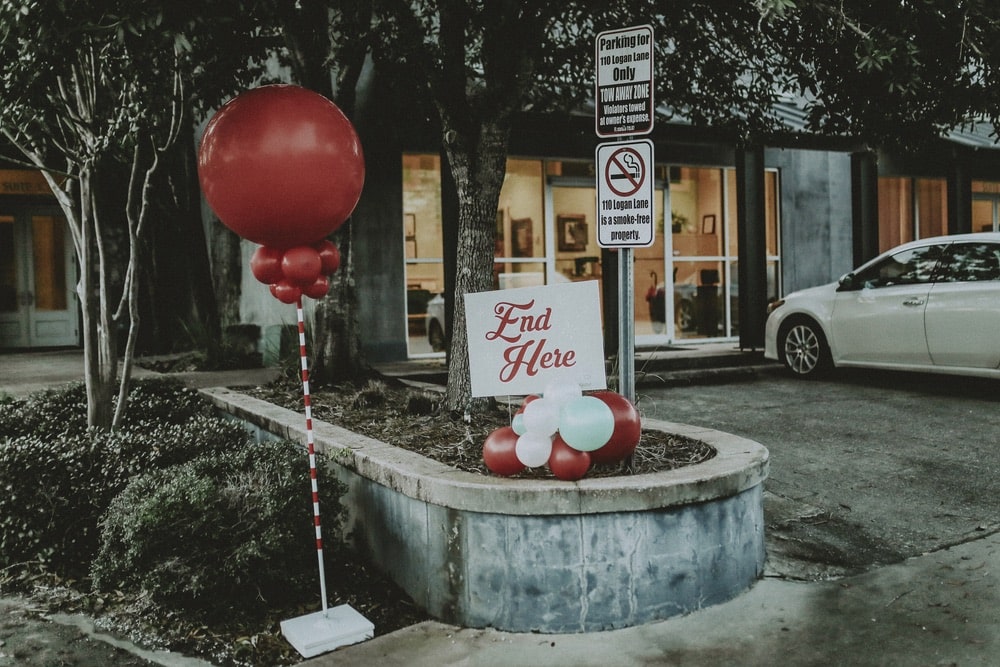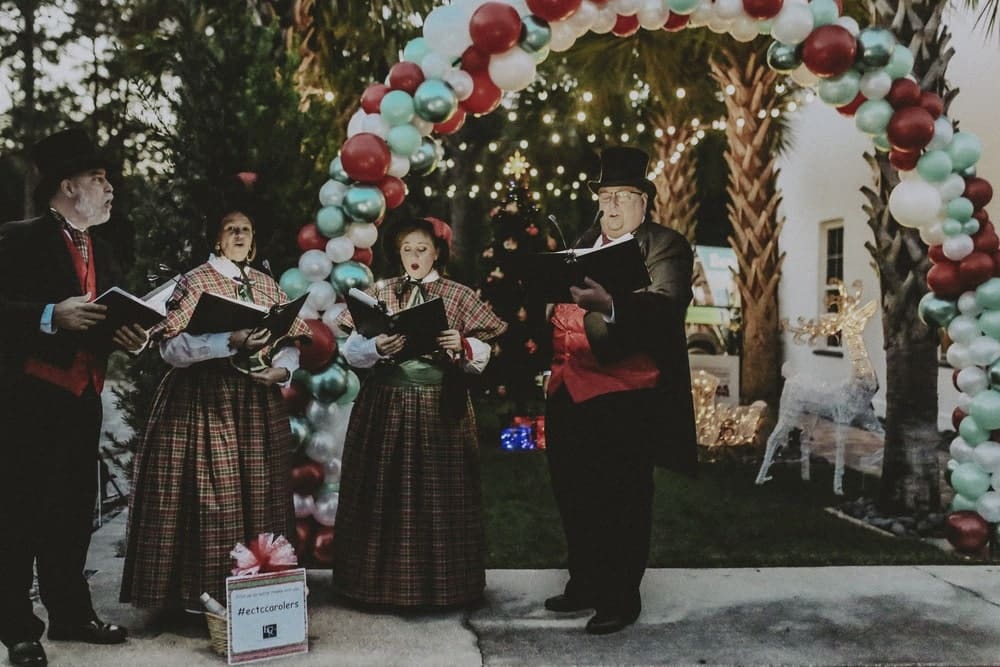 "Balloon decor and design are extremely versatile, not to mention colorful," says Cross. "It is a product that can truly transform to fit any theme, event, or venue space. The design possibilities are endless!"
VIE had the pleasure of collaborating with Mingle for our inaugural Logan Lane Holiday Block Party last December to benefit Hurricane Michael Relief in Florida's Panhandle, and we fell in love with Rebecca and her husband, Barry. Shortly after that, we were engaged to host the 2019 Digital Graffiti Awards Party as the pregame for its Illuminated+ main event in Alys Beach, Florida. When brainstorming on how we could top our previous events, we knew that incorporating Mingle's spectacular balloon sculptures mixed with delicate florals (courtesy of Flowers by Milk and Honey) would be a home run. To learn more about our Digital Graffiti California Dreamin' party, visit our blog, La Muse, at VIEmagazine.com.
— V —
---
Visit Mingle30A.com to learn more or contact Rebecca about your upcoming event!
---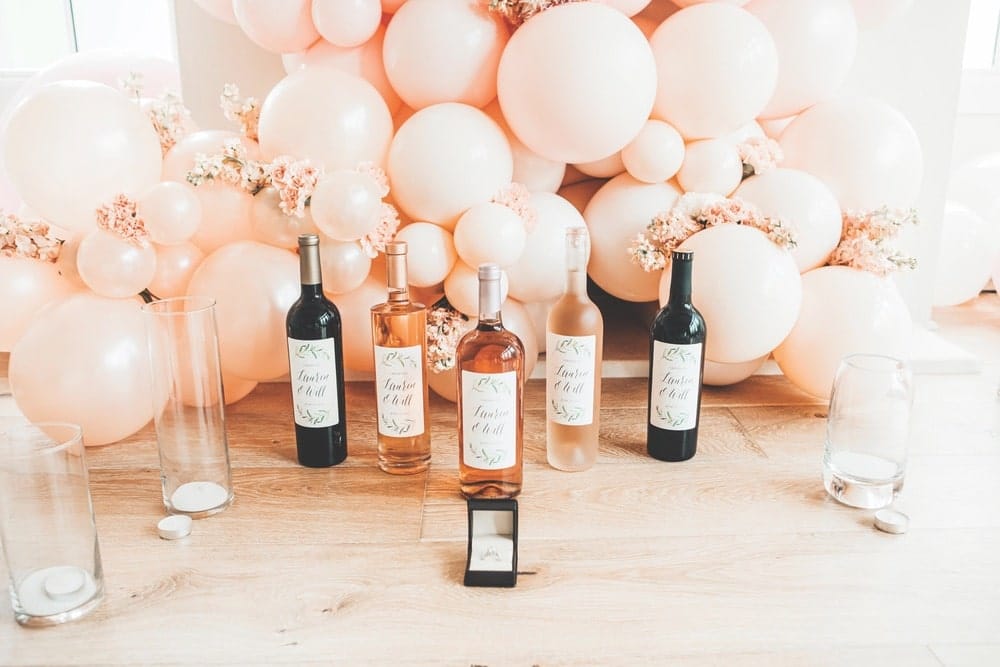 5 Unique Ways to Use Balloon Decor
By Rebecca Cross of Mingle
1. Add Messages Personalization is a huge trend, and balloons are no exception. When you add a custom decal to a balloon, it makes it just a little more special and unique for your event. For example, "Happy Birthday, Cassie" or #FortyIsFine—you get the idea!
2. Light It Up Internal LED lights are becoming extremely versatile and are being used more and more in balloon decorations for events. Add glow lighting inside balloons or wrap rope lighting around columns or arches to bring them to life at night.
3. Go Big! Jumbo balloons with tassels, metallic fringe, and other "tails" will delight every guest. Ranging from two to eight feet, these oversized spheres are not to be missed.
4. Choose a Theme There are hundreds of iconic and graphic shaped balloons on the market today. You can find everything from flamingos to french fries. Use these novelty balloons to set the mood for your party and add a quick themed element you might not have access to otherwise.
5. Hide Joy Inside I'm sure everyone has seen the colored confetti hidden inside a balloon for a gender reveal party. Use this same method to hide a secret message, money, or other sweet surprises. Once the balloon is popped, the treasure will be revealed!
ARTICLE CATEGORIES