By Jordan Staggs
Autumn, like any other season, is a time of saying good-bye: to summer as the days grow shorter; to the kids as they go off to school, to the green leaves as they transform to yellow and red. It's a time when people pack up tank tops and bikinis and focus more on business—the change of season brings a change of attitudes. This transitional phase is the perfect time to make changes around the home as well—whether it's a fresh coat of paint or some new accessories. To help with home makeover ideas, VIE enlisted four top-notch design teams to share their favorite upcoming trends in home decorating.
Meet the Designers:
Urban Grace
The lovely ladies of Urban Grace Interiors have taken the idea of home design to its very foundation, literally coming on board with homeowners while the house is still being constructed, which allows founder Erika Powell and team members Allison Smith and Leigh Ann Harris to be a part of the creative process from the very start. This chic design firm is based in Santa Rosa Beach, Florida, and has been featured in various major publications. Most recently, Erika Powell and Urban Grace were selected to design the Coastal Living 2012 Ultimate Beach House in Rosemary Beach, Florida.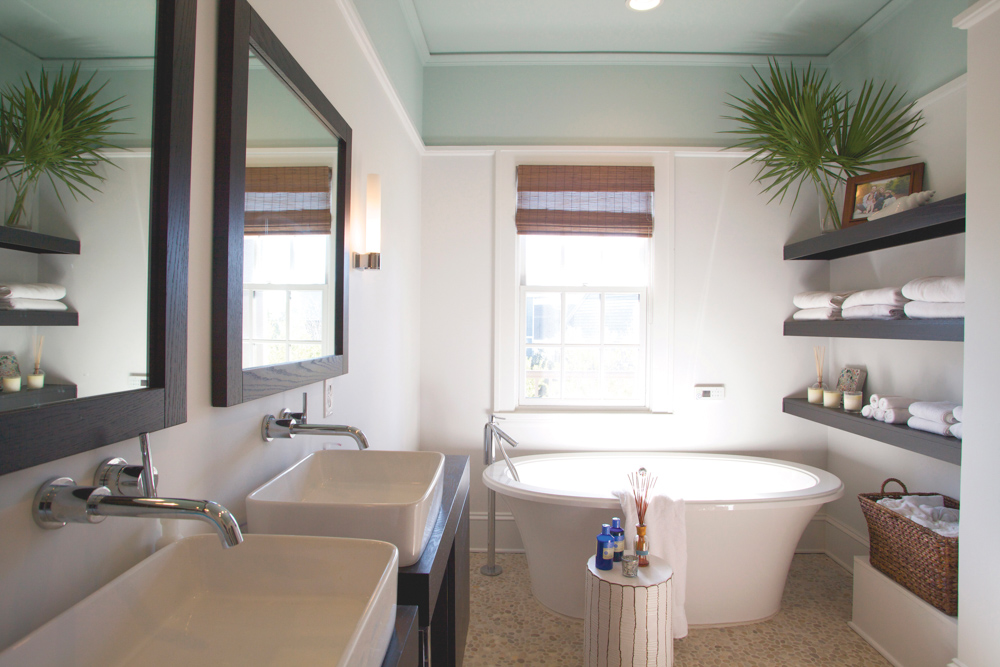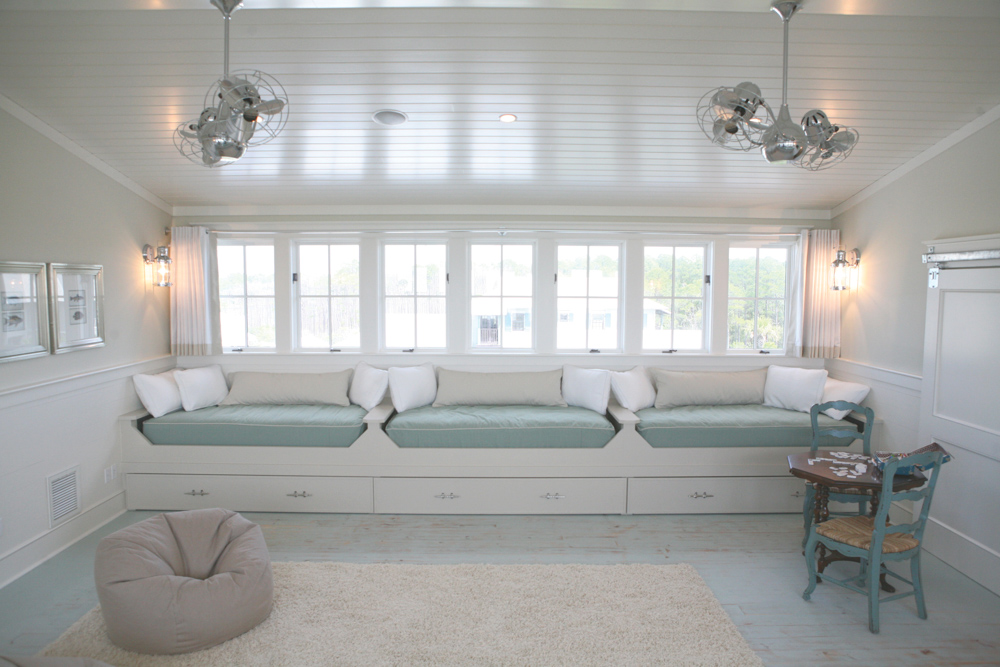 Tracery
Tracery Interiors was founded by Paige Schnell on the principles that all aspects of design are interconnected and the visions and needs of each client are paramount for any project. The team, consisting of Schnell, Anna Kay Porch, Bess Marshall, and Doug Davis, collaborate with each other in Tracery's design studios and boutiques in Rosemary Beach and Mountain Brook, Alabama. Recent accomplishments by Tracery include the Southern Living 2012 Idea House, a renovated farmhouse in Senoia, Georgia.
Melanie Turner
Melanie Turner draws inspiration from fashion and nature in creating her spaces, and she strives to bring in elements of simplicity and understated glamour to achieve a luxurious look that doesn't feel overdone. This Atlanta-based designer also has a home in Rosemary Beach and has been featured in many publications and on HGTV.
J. Miller's
J. Miller's Furniture has been serving Destin, Pensacola, and Gulf Breeze, Florida, for over eighteen years with new and consigned furniture. Jon Fortuna, also known as the Design Dude, stages designs for J. Miller's and has been a featured designer in Northwest Florida's Splash! magazine. Fortuna stresses the importance of knowing the personal style of the homeowner when designing a room and staying focused on the client's needs throughout the process.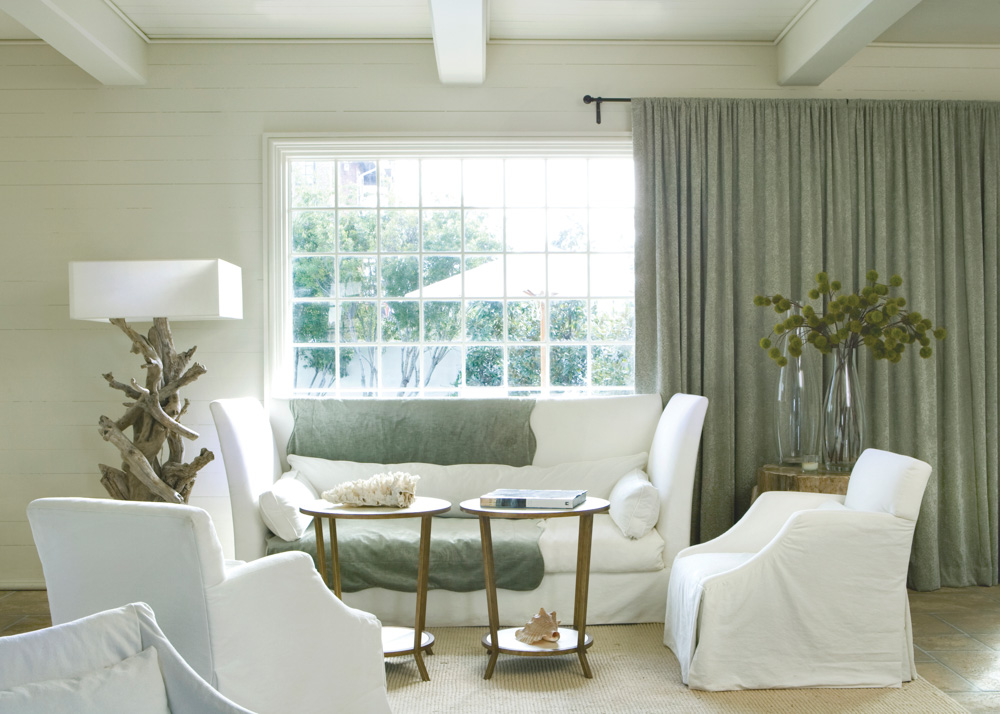 7 Decor Trends to Make Your Home Fabulous and Functional
1. Function + Style
In today's design industry, it's not just about making a room aesthetically pleasing. Many of our designers work closely with clients who have very specific needs, whether they need a space to be child friendly, pet friendly, durable, or just everyday livable. It is important to know the function of the space before choosing the design elements. Urban Grace's Coastal Living game room and other children's rooms are perfect examples of combining functionality with style. Linen slipcovers, a durable leather ottoman, and outdoor fabrics make these spaces easy to maintain yet comfortable and stylish. The custom striped ping-pong table can easily be converted into a dining space for the kids as well, and baskets beneath the television unit provide great looking storage for board games, toys, and blankets.
2. Nautical Accessories
Living near the coast often means bringing a little of the seafaring look into the home. This does not, however, have to mean putting model sailboats on every desktop or using stripes in all the fabrics. The designers at Urban Grace found ways to subtly incorporate the nautical theme in their children's playroom by reflecting maritime decor in the trundle bed pulls, the lights, and the artwork, as well as in the calming blue of the hardwood floor.
3. Kids' Bunk Rooms
Balancing a kid's idea of a fun room and a parent's sense of aesthetics can be a challenge, but Urban Grace has been on a roll when it comes to designing bunk rooms with fun, creative, and space-saving solutions for children's areas. Powell says it's like building a life-size dollhouse room. The outcome—a look that's fresh, clean, and in keeping with the overall design of the rest of the home. "We love making bunk bed mattress covers," says Smith. "Bunk beds are so difficult to make up and that way when they aren't being used they still look pretty with minimal effort."
4. Monotone Color Schemes
For many, choosing a color scheme is one of the most difficult parts of designing. Instead of overloading on a wide color palette, Paige Schnell of Tracery suggests trying varying shades of the same color throughout a room. "We love to create a room that is the full range of a color," Schnell says. "This subtle change generates a feeling of elegance." Keeping the senses from becoming overwhelmed by many competing colors helps to create a calm, relaxing, and cozy space—the perfect trend for master bedrooms and bathrooms.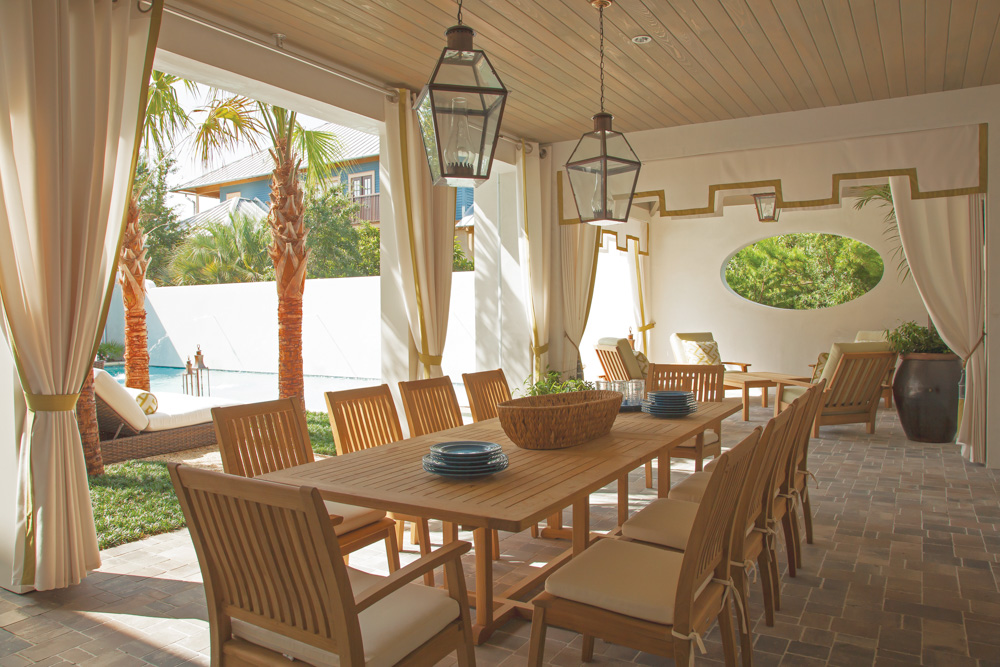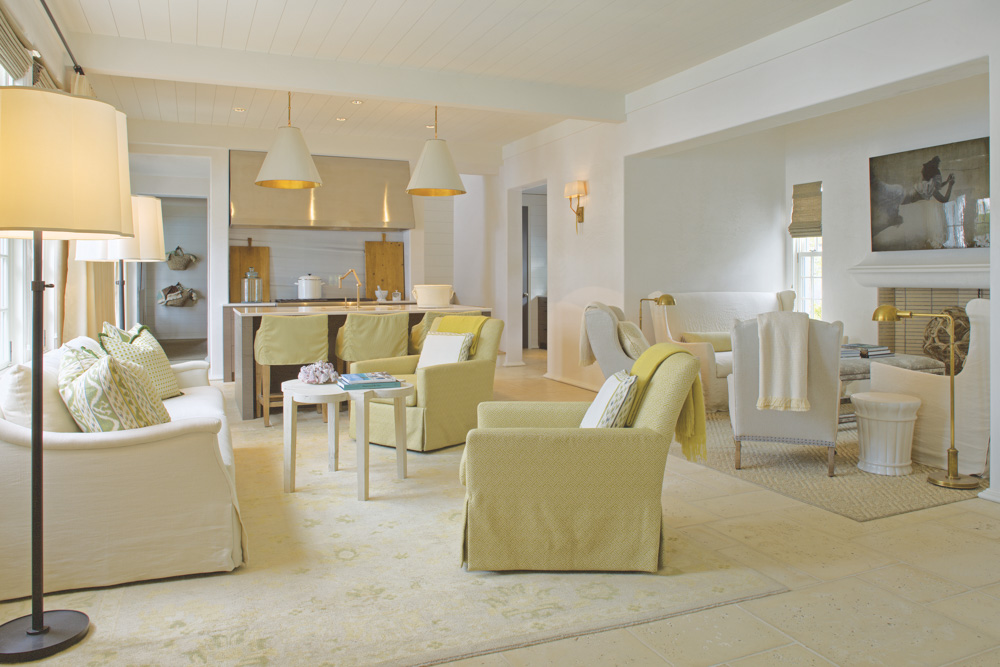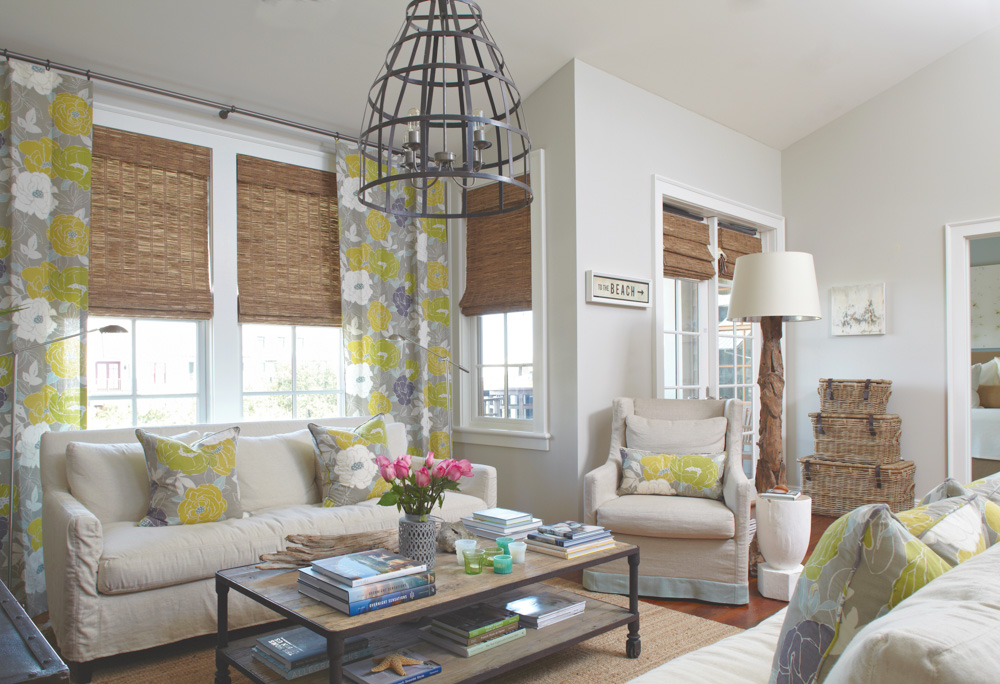 5. Rustic, Natural Elements
One of the year's most popular trends has brought the outside into the home with organic, rustic pieces such as washed or distressed wood, woven textures, natural fabrics, and elements of nature. Almost all our experts agreed this is the perfect trend to try for fall and winter. "People are really looking at the home for a place to unwind," Fortuna says. "They're going with very natural, laidback, and traditional designs. Fabrics such as linen and cotton are good choices because they're very forgiving when you have children or pets, but they still look and feel nice." Tracery Interiors embraced this trend wholeheartedly when creating the 2012 Southern Living Idea Home, integrating several reclaimed wood furniture pieces by Made on 30A artist Brett Martin (madeon30a.com). Melanie Turner has also used tree trunk coffee tables and other rustic accessories in her Rosemary Beach home.
6. Textured Accessories
Similar to keeping fabrics natural and durable, accessories are showing more of a rustic feel as well, according to Fortuna. "Oversized pottery, mercury glass, and hand-woven baskets—anything with texture—have been showing big for fall and spring [2013]," he says. "It adds a visual punch without being a color or pattern." When grouping these pieces, it's important to look for styles that will complement the other elements in a space rather than stand out too much. Keeping accessories simple and using only a few key pieces is the trick to making a room look complete but not cluttered.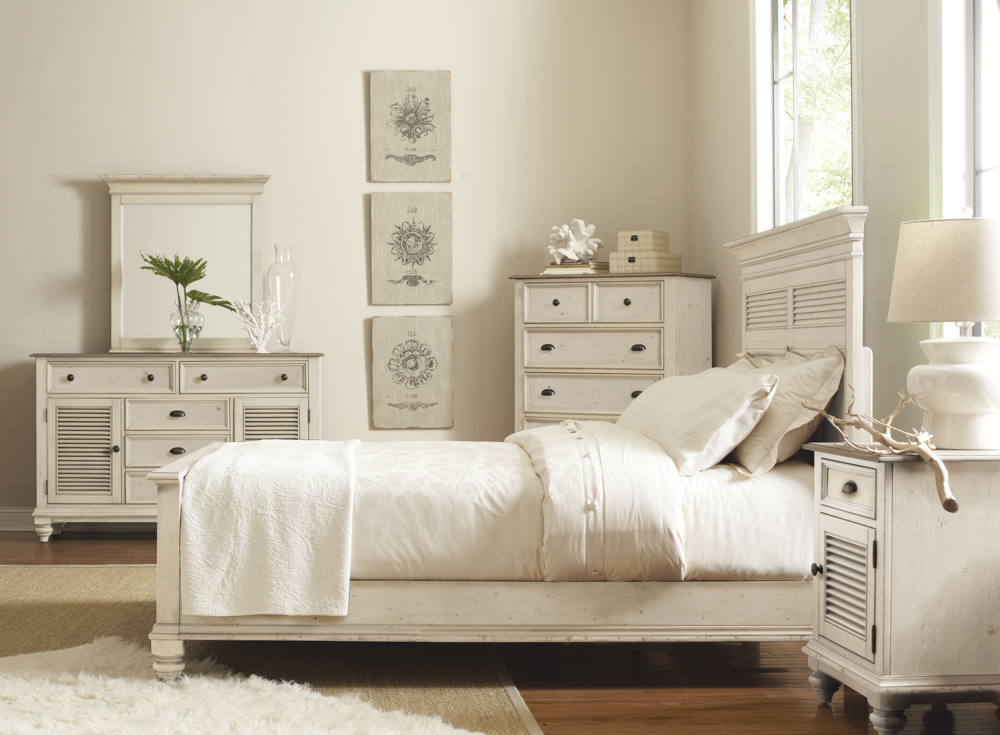 7. Icy Color Palette
"This is a very clean approach to color," says Melanie Turner. When looking for a calm, soothing space this season, consider choosing a color from a lighter palette, such as mint green or periwinkle. It allows color into the room without being too bright or distracting from the other design elements, such as the furniture. Pairing these cool tones with white or cream will instantly lend an air of elegance and sophistication to a space.
— V —
ARTICLE CATEGORIES