Interview by Emme Martin | Photography courtesy of Kathy Kuo
There are few more qualified than the award-winning interior designer, TV personality, and mother-of-two Kathy Kuo to advise on adorning one's home for the holidays. It's easy to get carried away while rummaging through the disarrayed holiday aisle at your local big-box store, but Kuo is here to tell you that you don't need to subject yourself to that. As with all design projects, it's always best to start with a plan, so she breaks down her most practical and luxurious holiday decorating tips from which anyone can take notes. Kuo covers everything from designing the ideal holiday tree to executing a showstopping table setting. The holiday season is about spending time with loved ones—even while decorating—so grab your favorite people and prepare to bedazzle your home with these seasonally tasteful tips.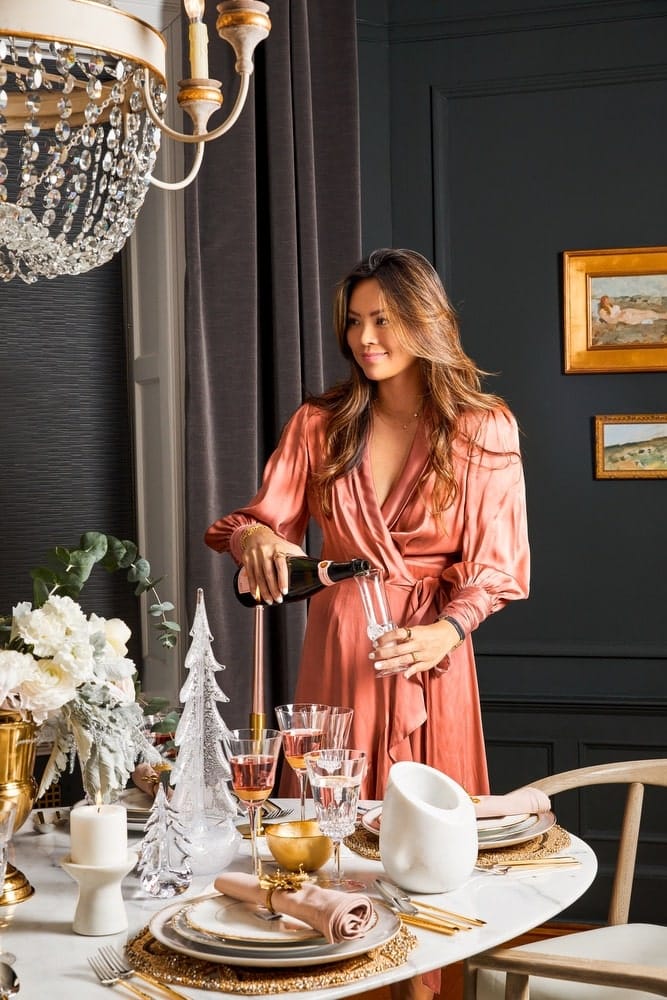 VIE: Is it possible to over-decorate?
Kathy Kuo: When it comes to holiday decor, what matters most is that you and your family really love it. So I wouldn't say there's any one-size-fits-all rule about too much holiday decorating—but I would advise against feeling like you must have specific holiday decorations. Likewise, there's no need to put pressure on yourself to create the most magical winter wonderland on the block. Holiday decorations should make you feel joyful, not overwhelmed.
VIE: What are the essential design elements for styling the perfect holiday home?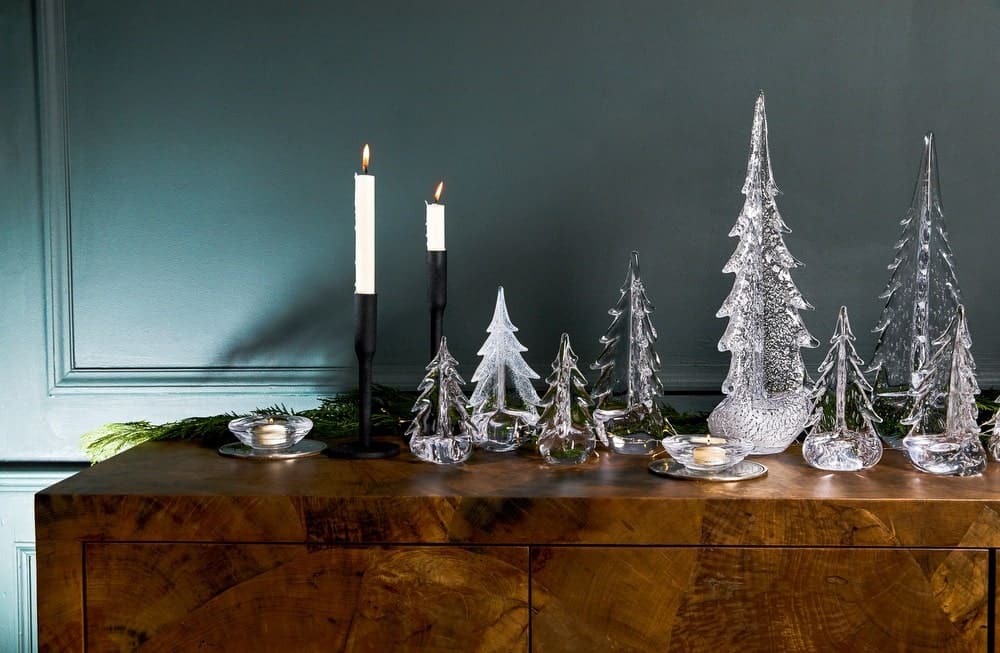 KK: I would start with any holiday traditions that are meaningful to you and build your design elements from there. Factor in any special heirlooms or fun decor items for the kids, and then choose holiday pieces that complement your existing design style. It's always lovely to add seasonal and holiday elements—like evergreen wreaths or swags—to a mantlepiece, the entryway, and your dining table or home bar.
VIE: What are your thoughts on mixing it up with your holiday decor color palette, as opposed to the traditional red and green?
KK: Palettes of red and green or blue and silver will always be popular, but I always encourage my clients to go beyond that and think about seasonal elements that truly fit in with their home's design. You can't go wrong with warm neutral tones combined with a metallic accent or pop of color. Winter whites and creams paired with a muted blush or an ice blue can also be a fresh and festive take on holiday colorways.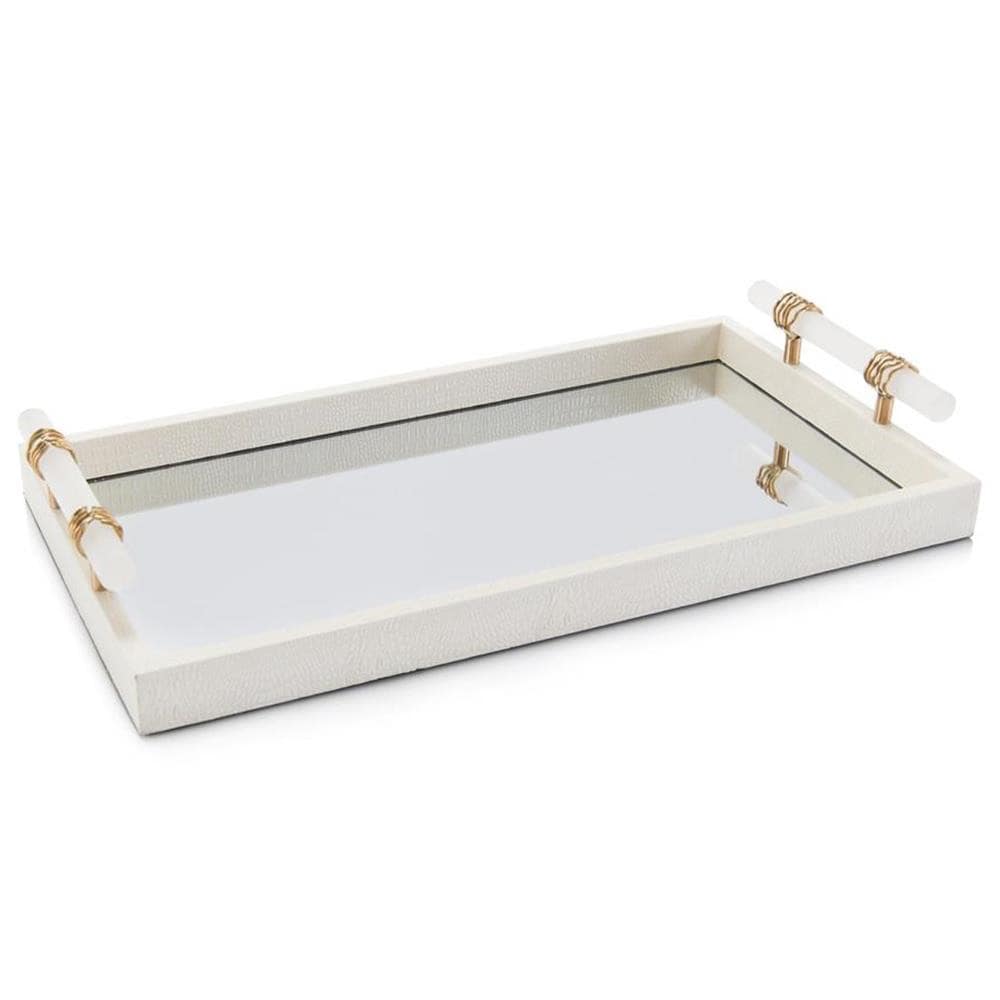 VIE: What are your top tips for tree decorating?
KK: Because I'm a mom of two young children, I often have two trees—a "pretty" tree and a "fun" tree. The "fun" tree is the one my kids fully participate in decorating. It features handmade ornaments and souvenir ornaments from any vacation or trip we go on—and knowing my kiddos, there's probably a Pikachu or a plush soccer ball in the mix too. The "pretty" tree is the one I spend time planning out with a particular color palette or theme. Whether or not you have kids, the tree should be a source of delight, so even if you decide to go a more formal or highly designed route with tree decorating, I'd still encourage you to add a few personal touches, such as heirloom ornaments, here and there.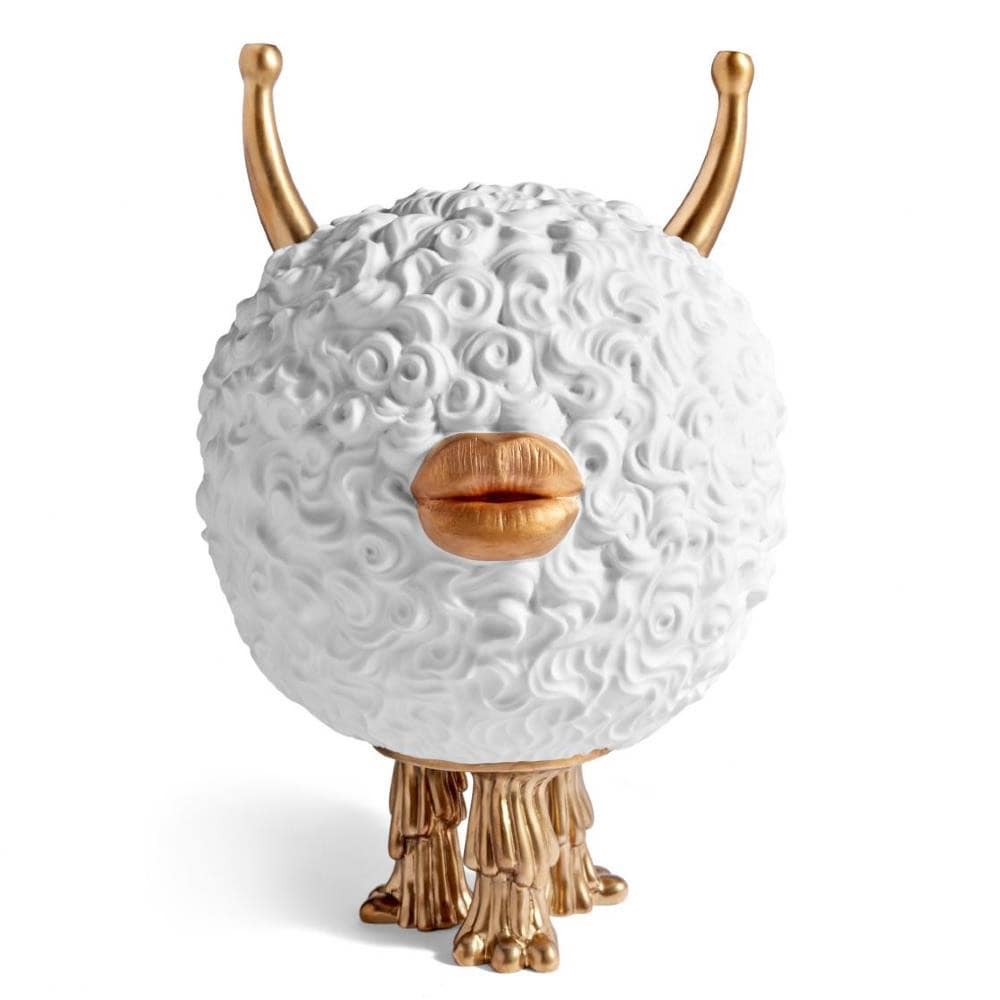 VIE: Can you tell us how to make a home feel cozier for the holidays?
KK: Cozying up for the holiday season is one of my favorite things! Textures are key to creating a cozy atmosphere—start by adding luxe cashmere throw blankets to your sofa and living room chairs and swapping out your regular decorative pillows for winter ones with chunky knit or faux fur covers. I also love adding seasonal greenery or winterberry branches to my vases and the arrangements on my mantel and dining table. Finally, the perfect scent is the ultimate finishing touch on a cozy home. I love candles with sophisticated seasonal scents that have their roots in nature (think pine, cedar, and cardamom).
VIE: Describe what makes the perfect holiday table setting.
KK: The perfect holiday tabletop will always be a unique combination of surprise and delight! My first piece of advice would be not to shy away from using your "fancy" dishware and glassware—if not for a chic holiday dinner with your loved ones, then what's it for? For me, this means delicate champagne flutes, bone-handle Forge de Laguiole knives, and all of my favorite Match Pewter pieces; for others, it's going to be cut crystal tumblers and fine china. Whatever you have that feels special, find a way to incorporate that. Regarding tabletop decor, you can't go wrong with matching your table linens and centerpiece to the other holiday decor in your home so that there's a sense of continuity when you sit down to your meal.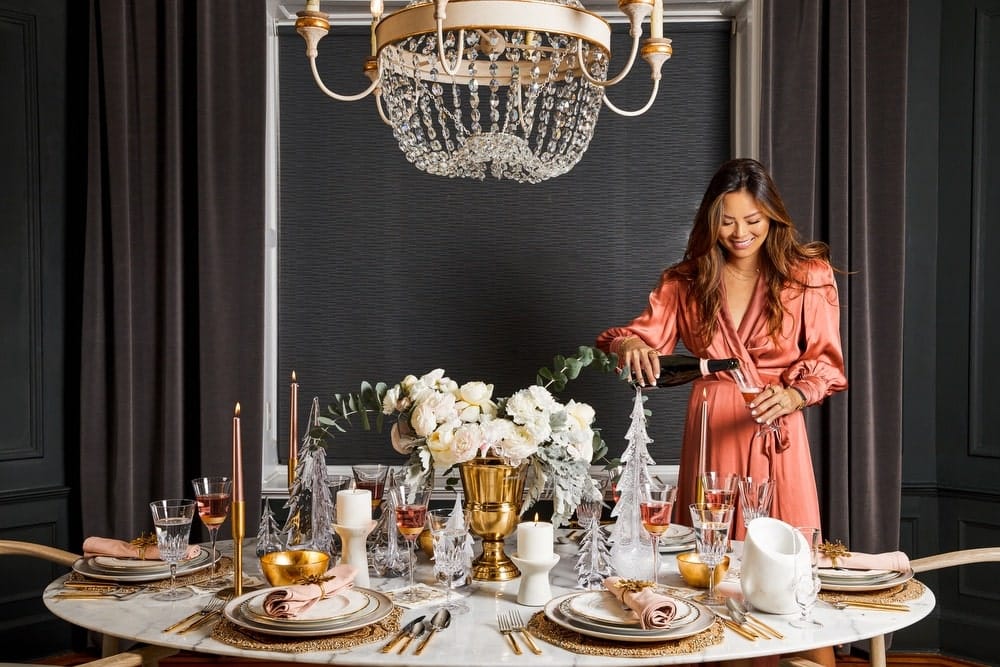 Kathy Kuo's Home Decor Gift Picks
---
Visit KathyKuoHome.com to learn more or pick out your new favorite holiday decorations, and follow the brand on Instagram @kathykuohome.
About Kathy Kuo Home
Founded by award-winning interior designer and TV personality Kathy Kuo in 2012, Kathy Kuo Home embodies the mission that everyone should be able to love where they live. A premier e-commerce retail destination for luxury home furnishings and decor essentials from top-tier vendors, the Kathy Kuo Home brand is proud to offer a robust menu of interior design services and a dedicated trade program.
ARTICLE CATEGORIES