Changing the World for the Better
By Jordan Staggs  |  Photography courtesy of Grand Bay Construction
Creating exceptional homes is nothing new for Chris Burch. His dream to build things started when he was a boy and grew through the years until he formed his own company, Grand Bay Construction in Grayton Beach, Florida, which he launched in 2005 with financial partner Ed Lewis. His projects over the past thirteen years have spanned from one-car garages to multimillion-dollar beachfront homes designed by prominent architects.
But it's the projects that stem from Burch's heart of gold that are truly exceptional—shelters and orphanages, family homes, churches, medical clinics, community centers, and more—many in impoverished areas of Central and South America, Africa, and the Caribbean islands. Through partnerships with Atlanta–based Third Lens Ministries and other organizations, Burch's buildings have helped people across the globe. His latest endeavor for good was a little closer to home.
Burch first connected with World Changers, a Nashville–based branch of Lifeway Christian Resources that plans youth mission trips around the United States and abroad, in 2007 after tropical storm Olga decimated parts of Puerto Rico. World Changers works with construction professionals such as Burch to help rebuild and improve dilapidated neighborhoods by bringing teams of high-school and college students from various states to help with the process. This July 9–13, Burch spearheaded the second World Changers retreat in Panama City, Florida, to help citizens in the city's Millville and Glenwood neighborhoods.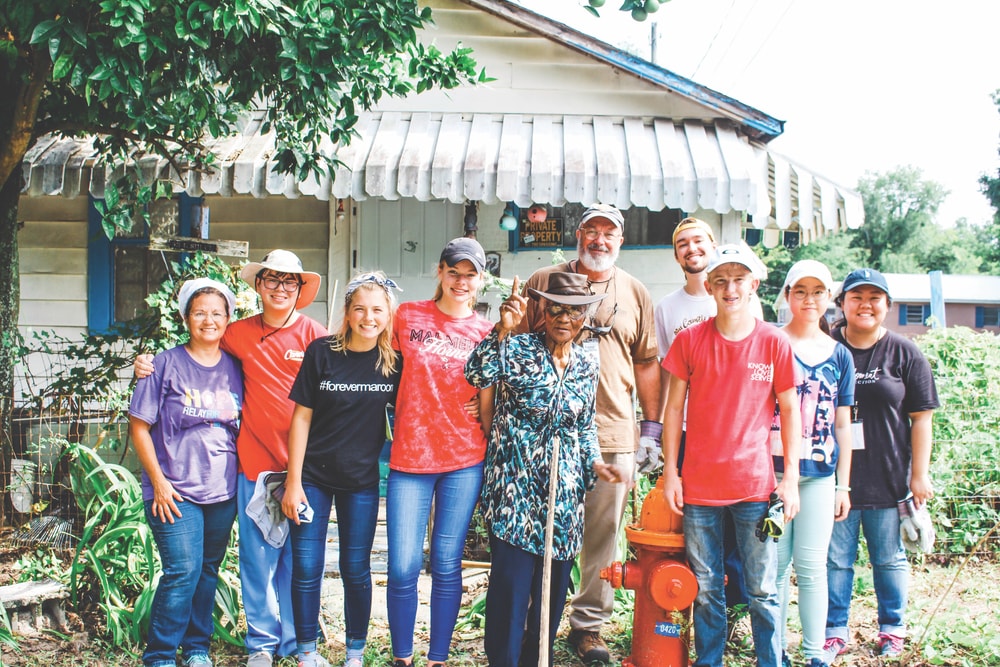 "We worked with the local community redevelopment agency in Panama City, particularly with people living in Millville and Glenwood, to identify homes that needed repairs," Burch explains. "Anyone in those neighborhoods can apply for the program, and there's no cost to the homeowners."
World Changers partnered with First Baptist Church of Panama City to bring in over three hundred students from fourteen other churches across eleven states for the 2018 project. "We went in and built wheelchair ramps, placed new siding, painted, replaced concrete sidewalks, did yard work, even gave a dog a bath—anything the kids could help with," says Burch.
They worked on thirty-eight homes in four days.
A woman's bathroom floor had been falling in for years, her tub practically hanging down through it; the World Changers came to the rescue, and she now has a working toilet in her home. Another woman had no air conditioning for ten years and can now relax, sheltered from the sweltering Florida summer. The team even demolished a collapsed shed in one homeowner's backyard which had been the only thing impeding the family from getting approved for home insurance.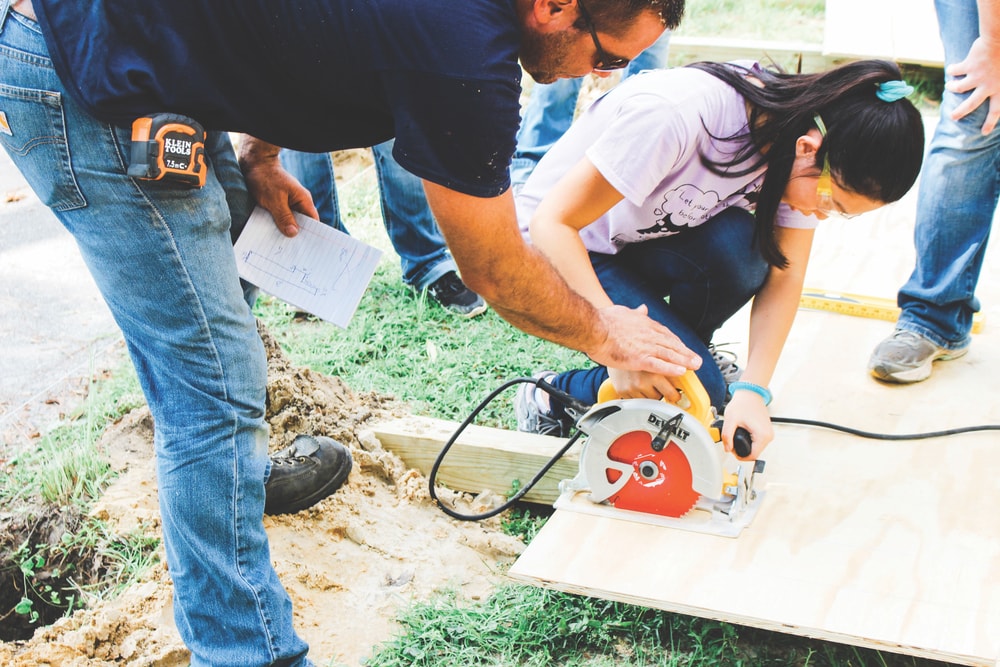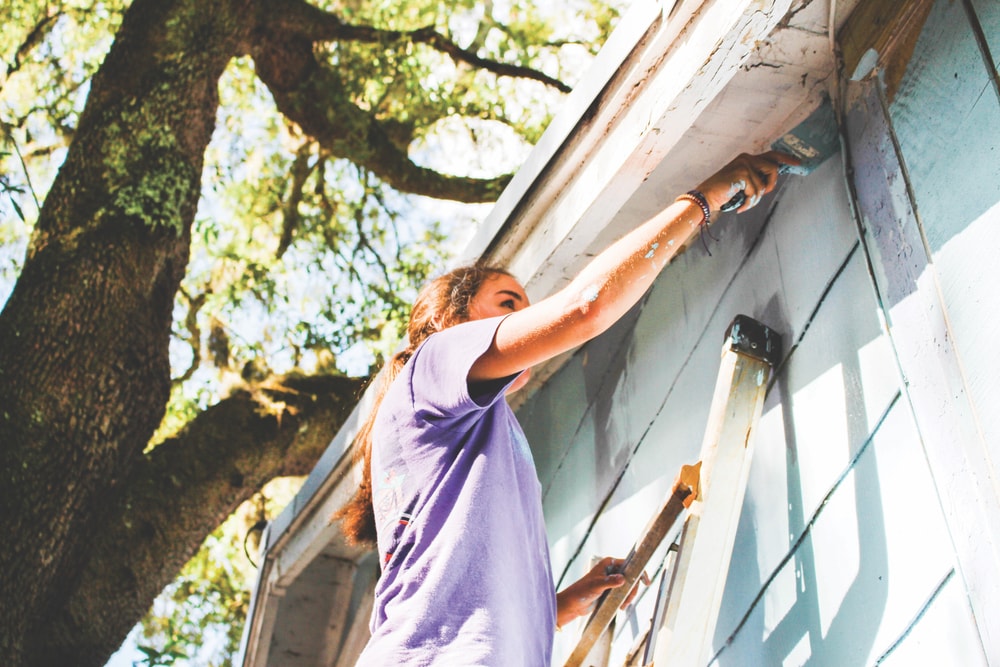 Burch had met one of the homeowners on a fateful encounter while he was in the waiting room at the doctor's office. "She was sitting there, and out of the blue, she said, mostly to herself, 'I wish I had someone to help fix my house up,'" Burch recalls. "I looked at her and told her I was a builder, and we got to talking. I asked if she happened to live in Millville or Glenwood, and she said her home was in Millville. It's kind of crazy, like it was meant to be. We were able to go in with World Changers and help her and two of her relatives. Later she left me the nicest voicemail thanking us for all the work done on her house and raving about how much she loved the kids. Being able to help people is fulfilling; I just enjoy doing it. I feel like I get more in return than anything that I may be trying to contribute; getting to know new people and hearing their stories is a true blessing."
One of the best things about the World Changers project is how it impacts the whole community, Burch explains. Frequently, once improvements are made to a house, the neighbors are inspired to do the same to their own homes and yards. "It's like a wildfire breaks out, and the whole street starts looking better by the end of the week."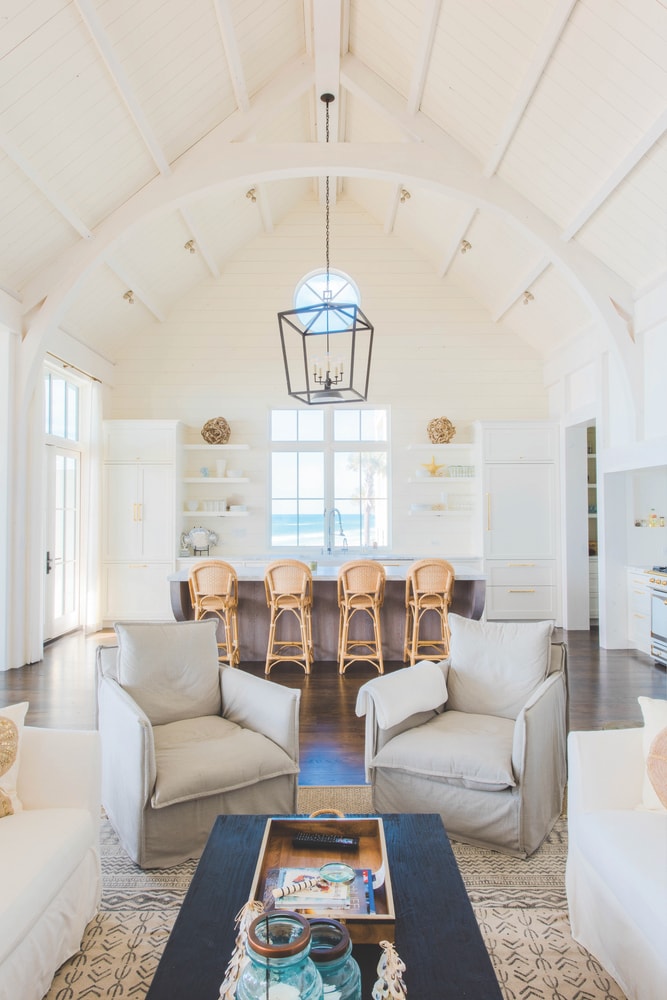 Fresh off the World Changers repair week, Burch is back at work creating homes along the Gulf Coast; but he's also looking to the future. In addition to planning another World Changers week for 2019, Grand Bay Construction will be expanding early next year as it opens a new location in Clayton, Georgia, headed up by Matt Ellington, who has worked with Burch since 2010.
"It's a great location for us to open up, with so many beautiful large mountain and lake homes in the area, and being conveniently located to Atlanta and other metro areas," Burch says. "Matt's been a key part of this team for eight years and he's going to do a great job."
There's no doubt that whether they're helping someone with a basic need or building a beachfront mansion, Chris Burch and his team at Grand Bay Construction confront each project with a tremendous amount of heart and soul.
— V —
---
ARTICLE CATEGORIES