Welcome to the Neighborhood
By Rebecca Hall | 
Photography courtesy of 25hours Hotel Company
There is a fear that when new tourism ventures, including hotels, open in a neighborhood, the local population will suffer. This has been witnessed in various places across the world; for example, small islands, towns, and villages have become overrun with demands for a certain standard of service, thereby taking away local character and authenticity of the place.
Not with 25hours Hotels.
Enter a new concept in city vacations that shuns the uniformity a majority of chain hotels offer and instead fosters an urban and cosmopolitan style in keeping with the neighborhoods in which they operate. This is central to the 25hours philosophy: to create a brand that uses the neighborhood as its inspiration and then work together with the local population to enthuse locals and visitors alike.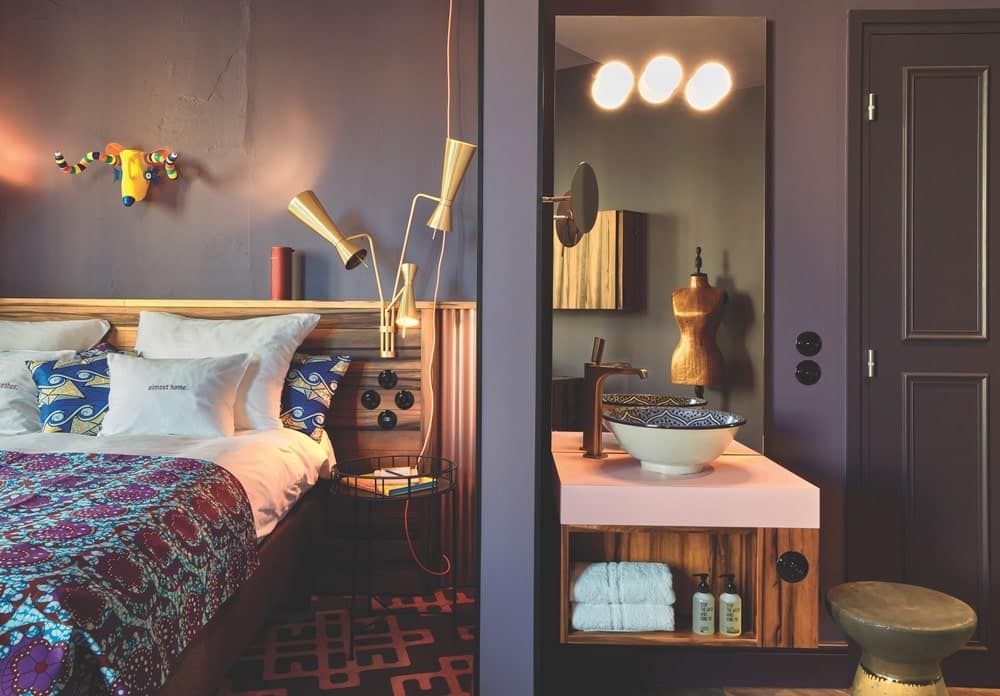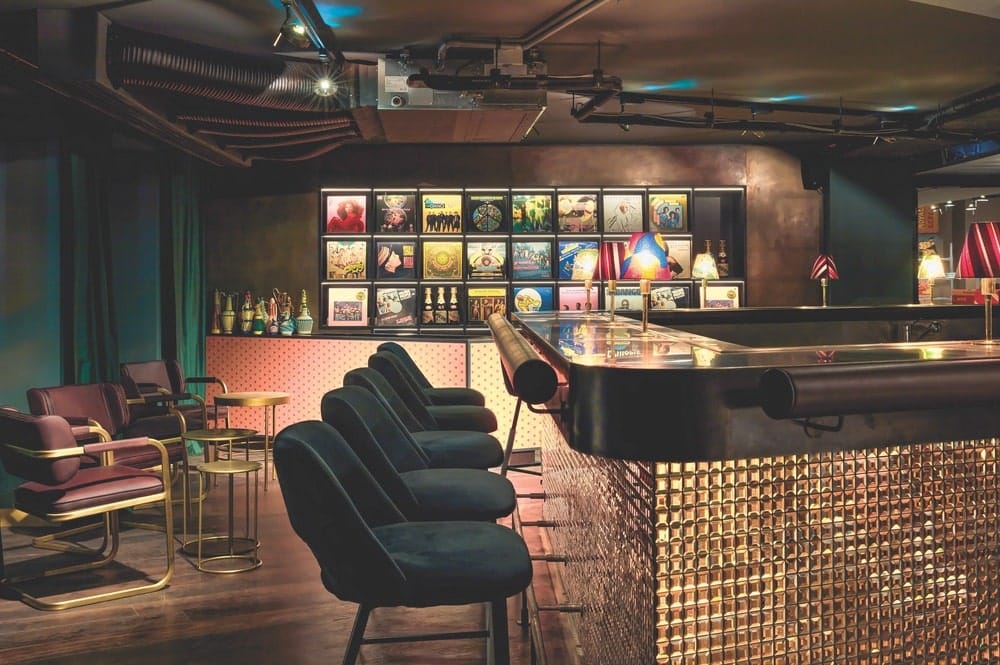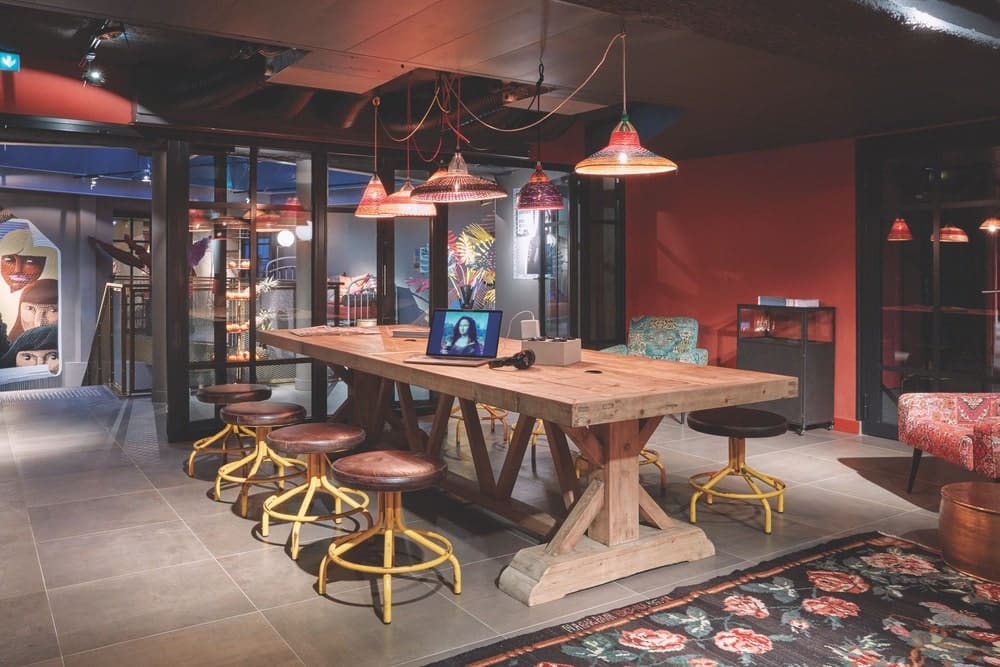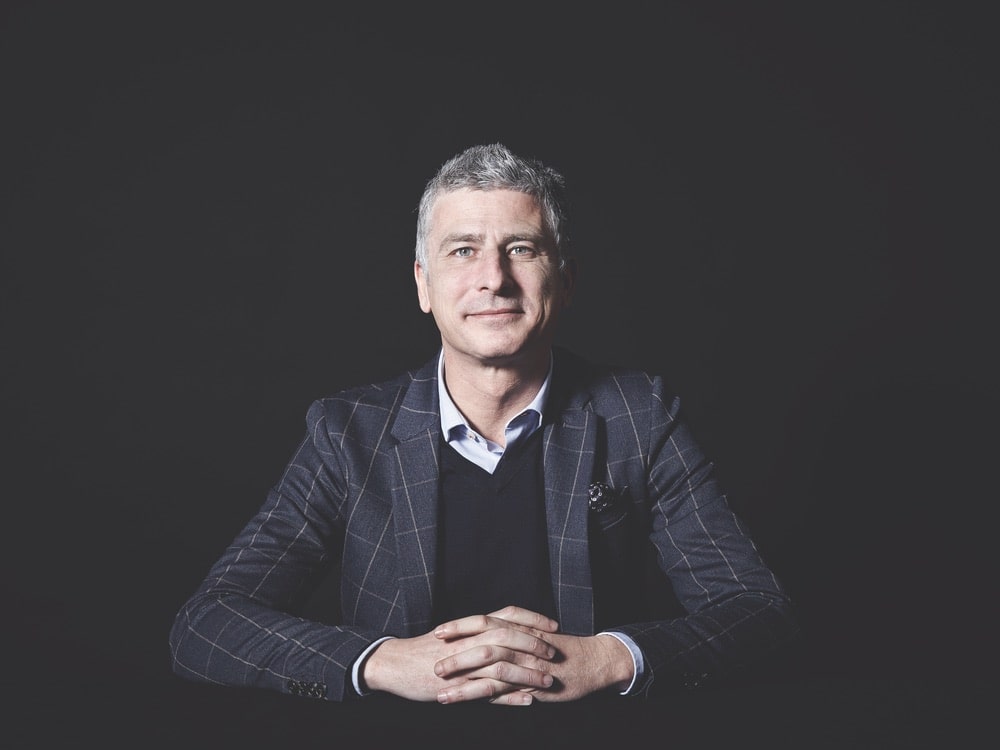 25hours Hotels – A History and Philosophy
Originally a brand that focused on German-speaking countries (Germany, Austria, and Switzerland), 25hours Hotels opened its first hotel in Hamburg in 2003. It has since directed its expansion worldwide through a partnership with leading European hotel company AccorHotels. Dubai is due to open in 2020, along with European destinations such as Florence. The latest 25hours destination, Paris, was fully completed and opened its doors to the public in January of 2019.
As mentioned before, the philosophy behind the 25hours brand is to incorporate, not alienate, the local environment and people within. Upon digging deeper and speaking with CEO and partner Christoph Hoffmann, it becomes apparent that he is a man of the people who believes in employing local staff at all locations and, more importantly, reinforces the belief that if you treat the local community well and envelop them into the venture, guests appreciate this, and the right clientele will be attracted to the brand. He utilizes local architects, building firms, and interior designers, and most of the staff are local. The knowledge they offer is evident with a stay at the newly opened 25hours Hotel Terminus Nord in Paris.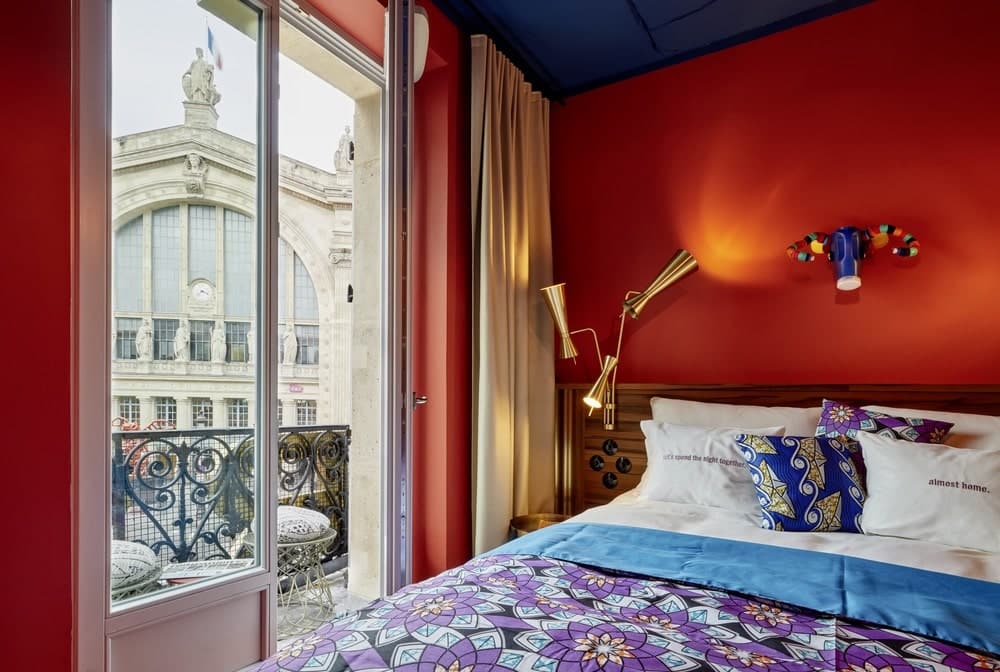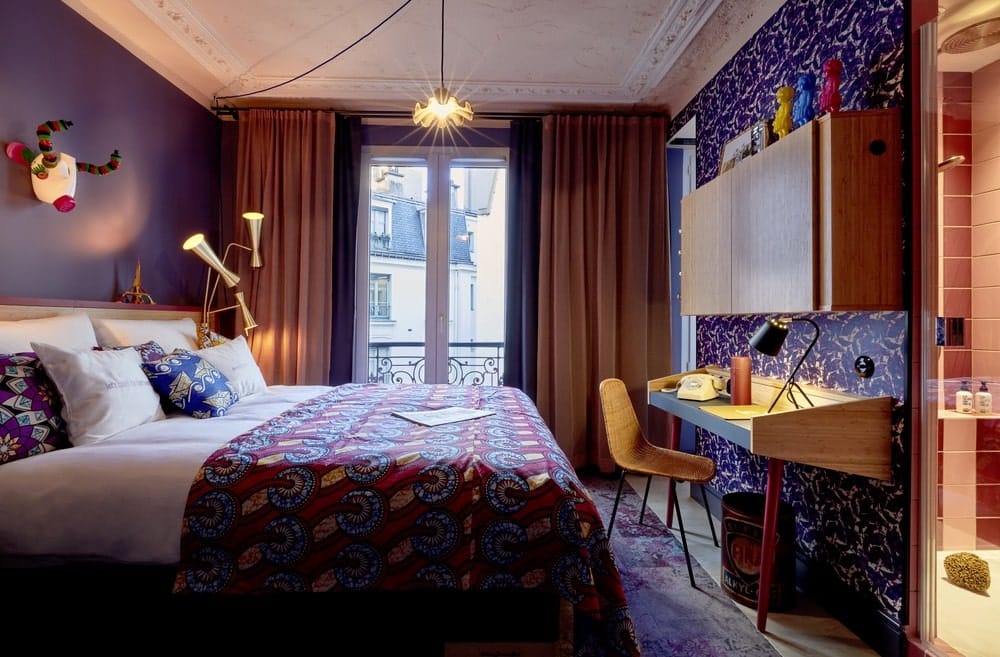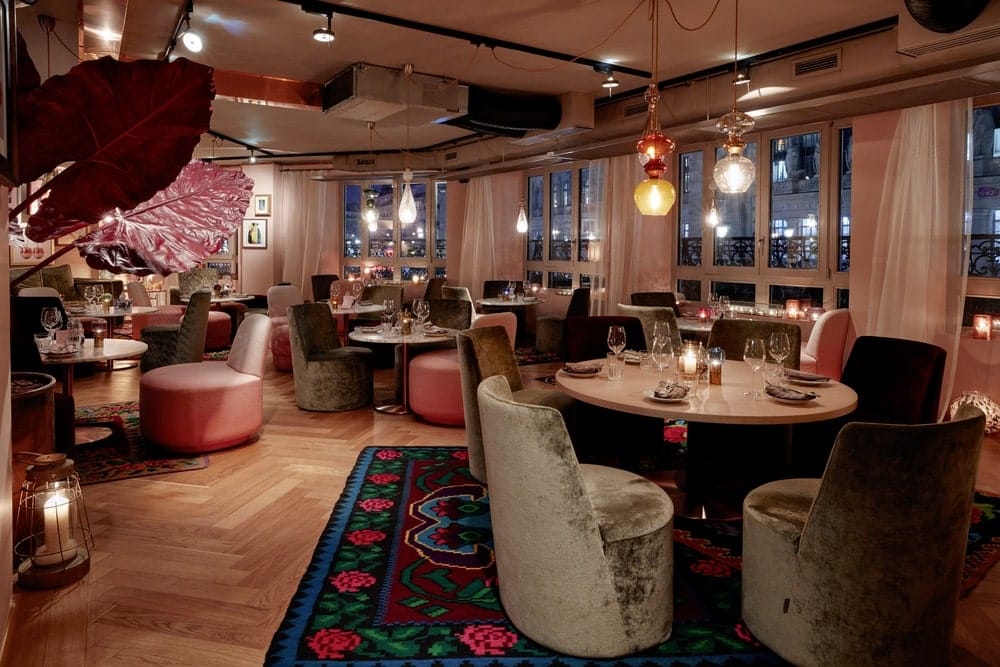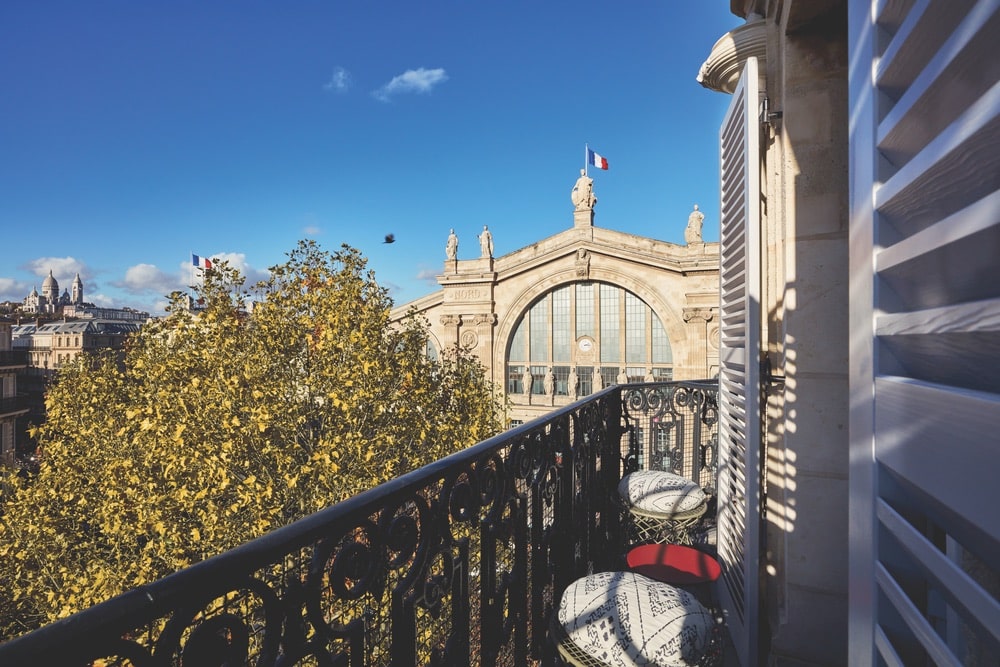 The Tenth Arrondissement
Paris is arranged into twenty arrondissements or neighborhood districts. The first seven include most of the tourism landmarks, and hotels in these areas tend to be very expensive and touristy. From arrondissements eight through twenty, we see a more Parisian style of living and gastronomy, while the tenth, historically, has been and is home to the working class and immigrants. It became especially popular in 2007 with the start-up revolution in France, as its abandoned warehouse spaces were ripe for use.
The Gare du Nord—the busiest train station in Europe and the second busiest in the world—is the beating heart of this neighborhood. With some seven hundred thousand people using it daily, the Gare du Nord services trains traveling around the city and to and from northern France, the UK (Eurostar), the Netherlands, Belgium, and Germany. Built in the early 1860s, the station's neoclassical design and facade are impressive—the most notable features are the nine statues that represent cities where the original train company operated: Paris, London, Amsterdam, Berlin, Brussels, Cologne, Frankfurt, Vienna, and Warsaw. Fourteen smaller statues represent French cities.
This is central to the 25hours philosophy: to create a brand that uses the neighborhood as its inspiration and then work together with the local population to enthuse locals and visitors alike.
As one might expect, the area around Gare du Nord is eclectic. Many travelers equate a railway station to a terminus, an end to your journey that you'll quickly move away from to explore a city further. They are often perceived as dirty places full of vagrants—so why choose to locate a hotel directly opposite a station, as 25hours did with its first French property? Because the station and surrounding area are spirited and exuberant; they could be considered a city within a city. All manner of shops and nationalities exist here, ranging from Tamil Sri Lankan grocery stores to Afro-Caribbean hairdressers, Congolese restaurants, and the Little India district with restaurants and shops. Immigrants from North Africa, India, and China lend character to the urban landscape with their businesses. It's buzzing 24-7, with commuters relying on its diversity of shops and cafés to spend their money as they pass through, and the businesses thrive on this.
Hoffmann and 25hours wanted to encourage guests to explore Paris beyond the overly touristic areas, to seek out the alternative neighborhoods and experience the flavors of the city's culture.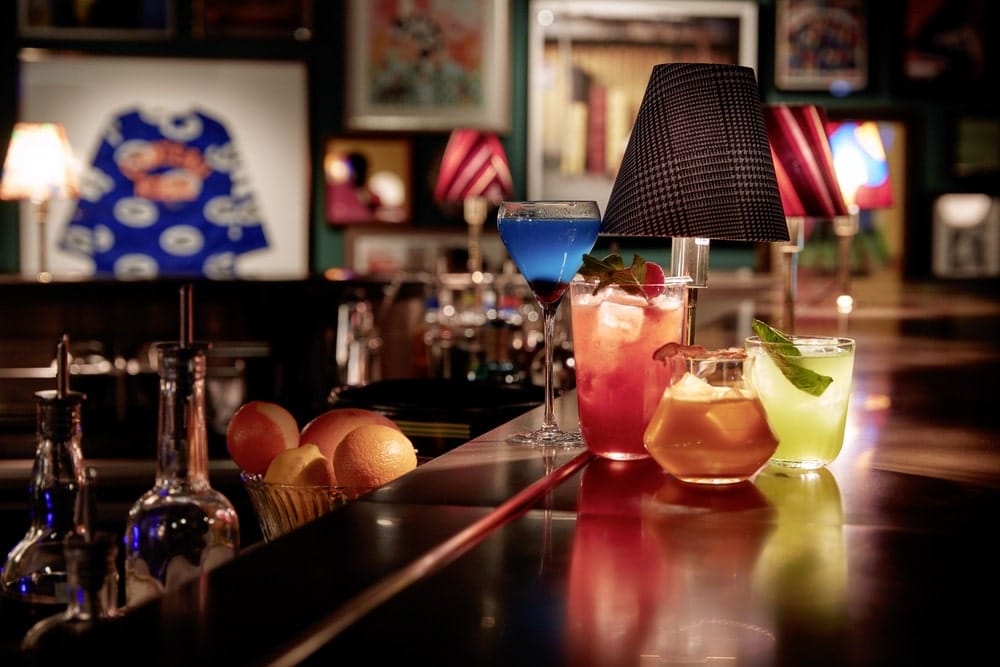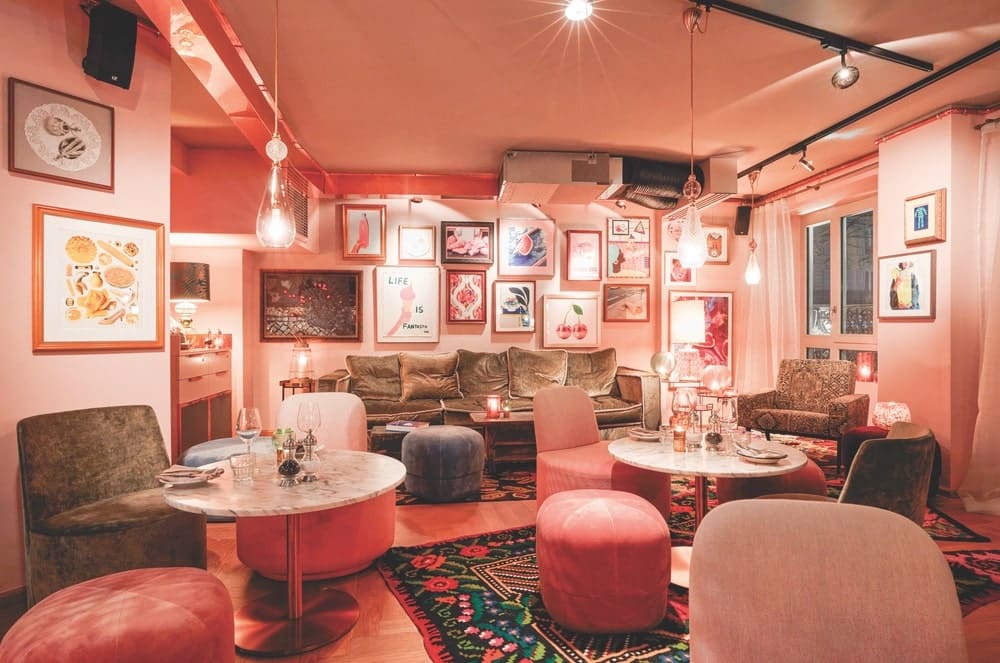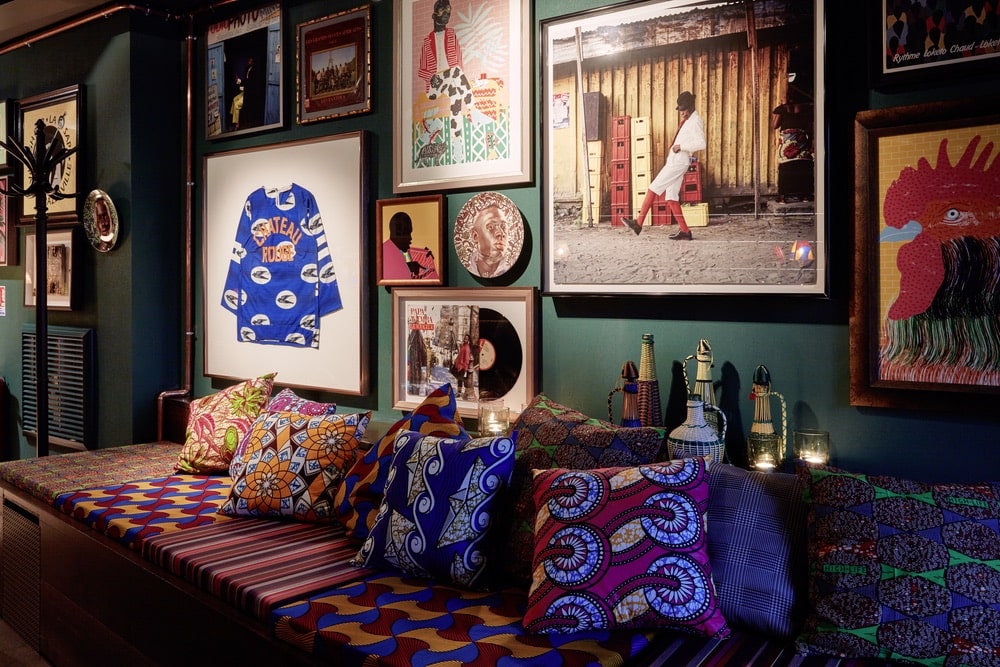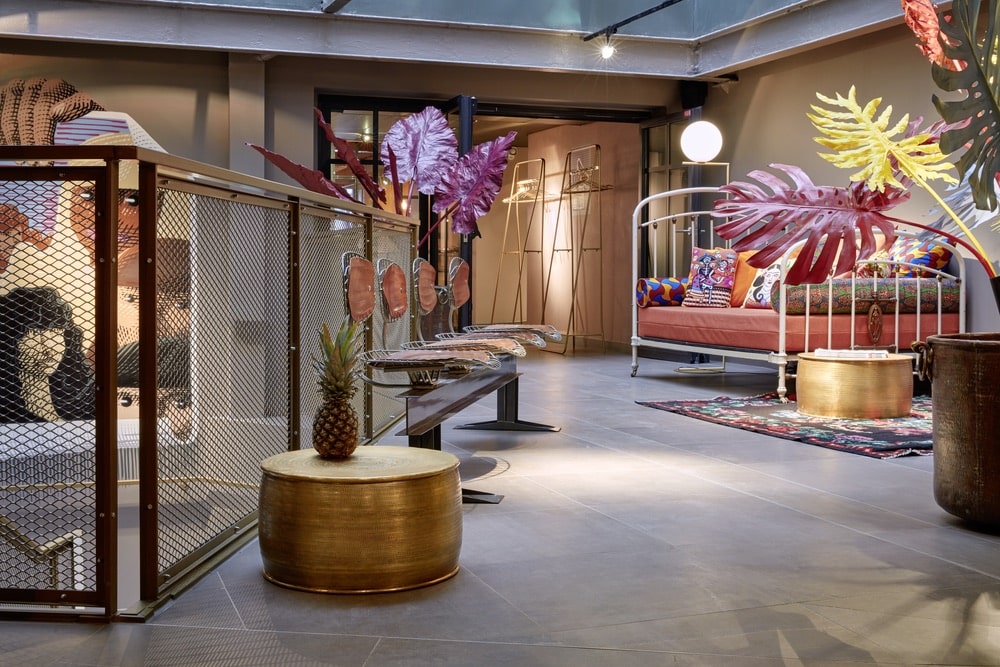 25hours Hotel Terminus Nord
Situated exactly opposite the Gare du Nord, the hotel occupies a historic building in the classic belle époque style. In fact, the hotel's facade rivals that of the station. Built in 1870 shortly after the opening of the station, its six floors radiate a unique ornate style; the wraparound balconies on the upper levels and the wrought-iron latticework are atypical of the French capital.
A hotel since its inception, the building was acquired from midscale hotel chain Mercure. 25hours completely redesigned and renovated the lobby and the 237 rooms of different categories to fit its own brand. Key to the interior design was the Parisian art consultancy agency Visto Images, which specializes in curating art collections. Its cofounder Alex Toledano wrote his thesis about the tenth arrondissement, its people, and its history. With his intimate knowledge of the area, he was the perfect candidate to create an interior concept that included wall art and a large-format Neighborhood Heroes portrait series book in which fifteen people characteristic of the neighborhood are immortalized—hairdressers, mechanics, train station announcers, musicians, and artists were interviewed to tell the area's story. Each room has a book laid open on the bed, inviting guests to browse its pages and then go out and explore to see if they can spot these characters. Copies can be purchased from the reception desk, which is reminiscent of a traditional Parisian kiosk and adorned with the classic tiles of the metro stations.
Each room has been lovingly designed with special touches, such as African and Asian style elements in five color schemes representing the two metro lines and three regional lines that operate at Gare du Nord.
Wandering the corridors of 25hours, you might find the wallpaper reminds you of the metal shutters in front of many businesses and shops in the area. Portraits of the aforementioned neighborhood heroes decorate the walls and show guests to their rooms. Each room has been lovingly designed with special touches, such as African and Asian style elements in five color schemes representing the two metro lines and three regional lines that operate at Gare du Nord. Patterned carpets and fabrics and strong wall colors, plus wallpapers with floral motifs, ensure a cozy atmosphere. Ceramic washbasins give the bathrooms a worldly touch. Instead of closets, mobile stands are provided, inspired by the classic hotel trolleys on which garment bags were once transported. In my extra-large balconied room on the fourth floor—complete with a view of the station—I enjoyed stage lights around the bathroom mirror, cute extras such as a travel trunk adorned with stickers from around the world, and an African/Indian vibe from its green-and-purple color scheme. (I was also fortunate enough to have one of only eight rooms with a freestanding bathtub.)
As standard, each room comes with air conditioning, sustainable toiletry products, a flat-screen TV, a minibar, a UE Boom Bluetooth speaker, and free high-speed Wi-Fi. An added touch for me was a free internet pack to use for wandering the city, meaning no eating up my cellular data. This was especially useful as I used Google Maps to navigate my way to Sacré-Coeur, the Place de la République, and Canal Saint-Martin, all within walking distance.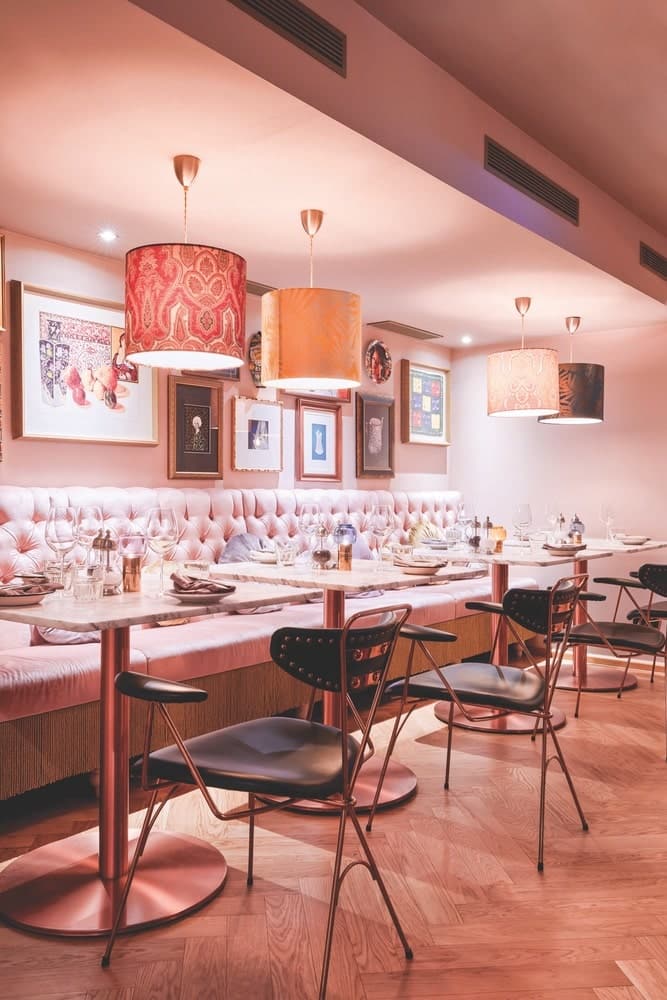 NENI Restaurant
The signature restaurant in all 25hours hotels, NENI, was created by an Israeli family, the Molchos. Its name reflects the first letters in the names of the founder's sons: Nuriel, Elior, Nadiv, and Ilan. 25hours saw that NENI reflected its philosophy as the founder, Haya Molcho, asserts she "cooks for the world, not individual nations." NENI is open to the public, and the menu is primarily Mediterranean cuisine.
When booking your Parisian city break, forsake an impersonal hotel in the expensive tourist district and instead gain a priceless local experience. And if you haven't been to the usual Parisian hot spots, it's only three miles by train to the Eiffel Tower, easily accessible from the beautiful train station right outside your door.
— V —
---
Visit 25hours-Hotels.com to learn more or book a trip!
Rebecca Hall is an English language teacher turned travel writer and novelist living in Greece. She writes for various online publications and maintains her travel blog, Life Beyond Borders. Her debut novel, Girl Gone Greek, was released in 2015.
ARTICLE CATEGORIES