Win Tickets to 30-A's Best Halloween Bash!
---
October 15, 2015
Noche de los muertos is back at alys beach!
october 30, 2015 from 8:00 to 11:30 PM
The Night of the Dead costume party is back this year at Caliza Pool in Alys Beach, Florida on Friday October 30. If you love Halloween, this is a must-attend event along Scenic Highway 30-A and VIE is giving away 2 tickets to one lucky winner! Visit our Facebook Page or Instagram to enter. A winner will be selected and announced on Wednesday, October 28.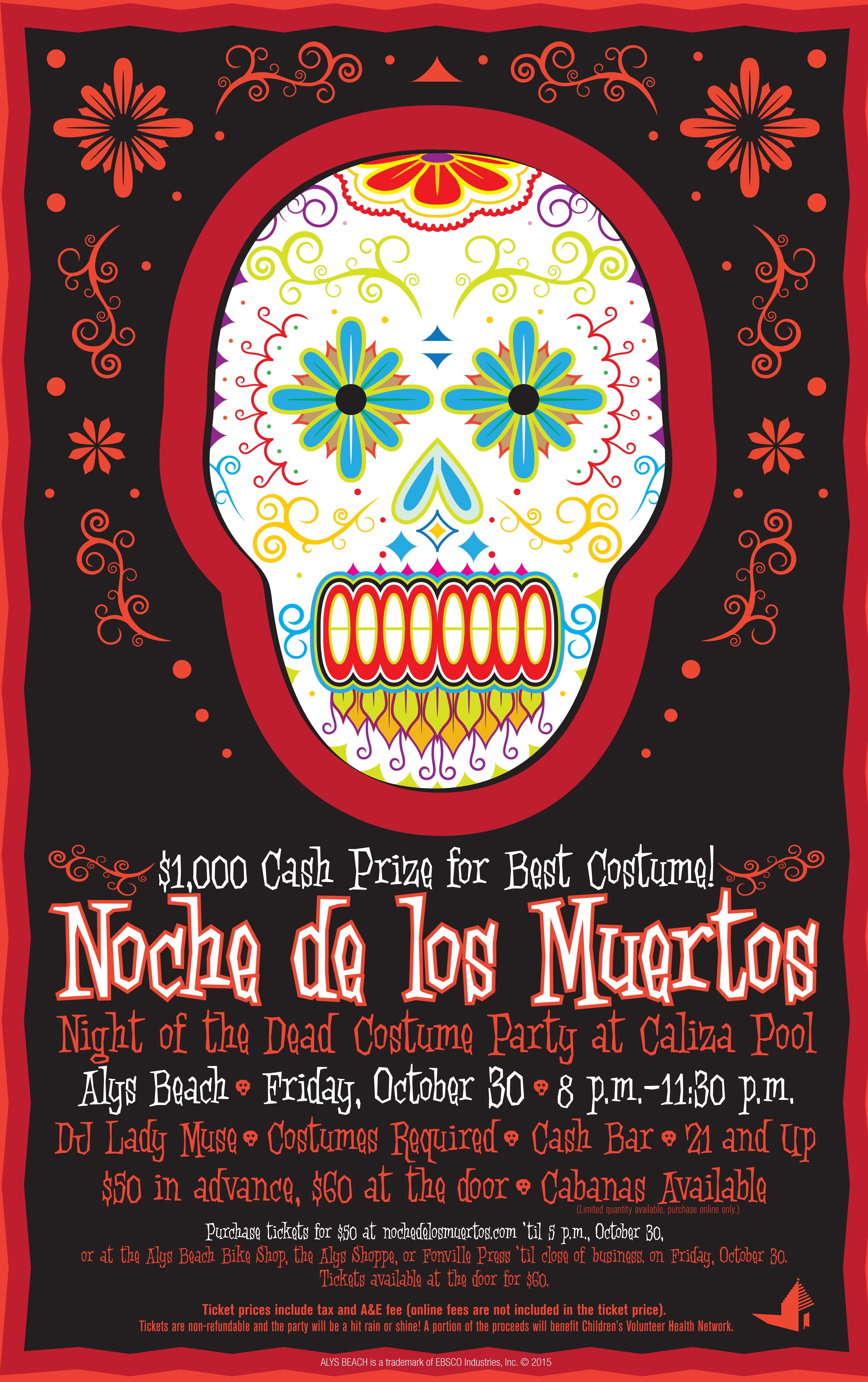 Costumes are required to enter the event, which still has tickets on sale and Cabanas available to rent for the ultimate Noche de los Muertos experience! Brush up your best Halloween costumes, too, because there's a $1,000 cash prize for Best Costume. Dance music will be spinning from DJ Lady Muse, the pool and bar areas will be lit up like you'd never believe, and fun is a guarantee.
Ages 21 and Up Only. Tickets are $50 in advance, $60 at the door. Private cabana rentals are $1500 and includes 14 admission tickets, 14 official Noche tumblers, and 6 guest passes for access to the Cabana (This does not serve as guests' event ticket. Event ticket must be purchased and guest must have both wristbands to access Cabana area).
Get your advanced tickets online at nochedelosmuertos.com until 5:00 p.m. on October 30,or at the Alys Beach Bike Shop, the Alys Shoppe, or Fonville Press until close of business on Friday October 30.
---