Weaving Hope
---
November 23, 2015
A NEW HOPE FOR MILLIONS
A sustainable tent that collects rainwater, folds up for easy transport, and stores solar energy… Sounds amazingly life changing, right?! This brilliant invention of a Jordanian-Canadian architect and designer, Abeer Seikaly, can be just that—life changing.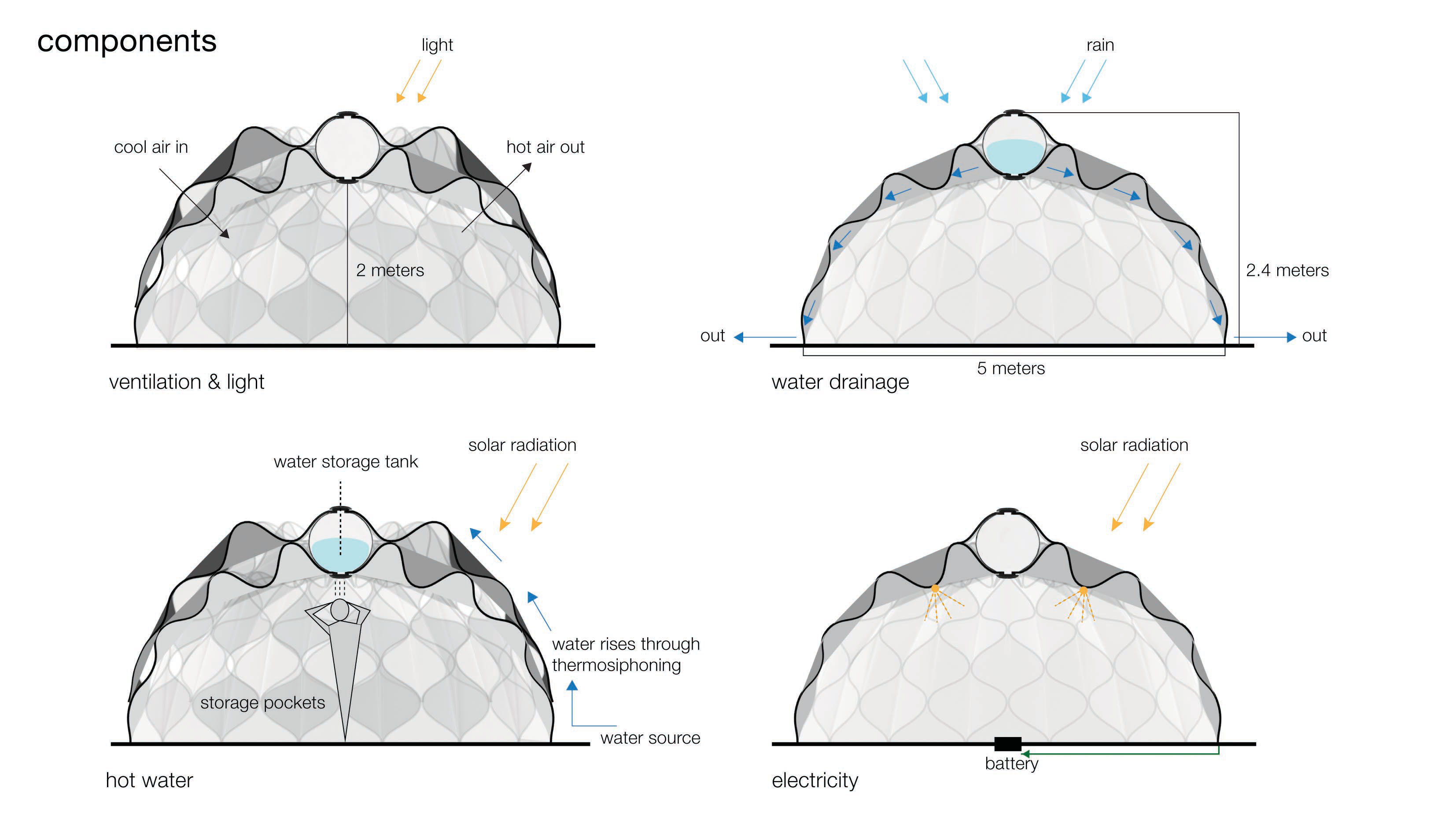 Inspired by elements of nature such as snakeskin and sand and by the nomadic lifestyle, Abeer Seikaly designed these fascinating multipurpose tents with refugees and other people who have been displaced by global war and/or climate change in mind. The impressively simple design won her the 2013 Lexus Design Award and is now on the path to taking action as it's currently being developed and tested.
How does it work? The carefully thought-out flexible tent structure is made with dual layers for many purposes. For one, it gives it the ability to close out the cold of the winter and wet weather. It also opens up to allow cool air in and hot air out in summer. The tent also possesses the ability to become a showering facility, as it is able to collect rainwater and store it in pockets on the sides. The water is then drawn upward through a thermosiphoning system (a method of passive heat exchange based on natural convection) providing basic sanitation. The tent also provides electricity fueled by solar power. When the tent's fabric receives solar energy during the day, it stores the energy in a battery for use at night.
Please note that these tents are currently not in production or available to buy. "The tent is currently being developed. We are at prototype stage," says Seikaly. "I'm committed to evolving the work through listening carefully and taking the learning to the next phase."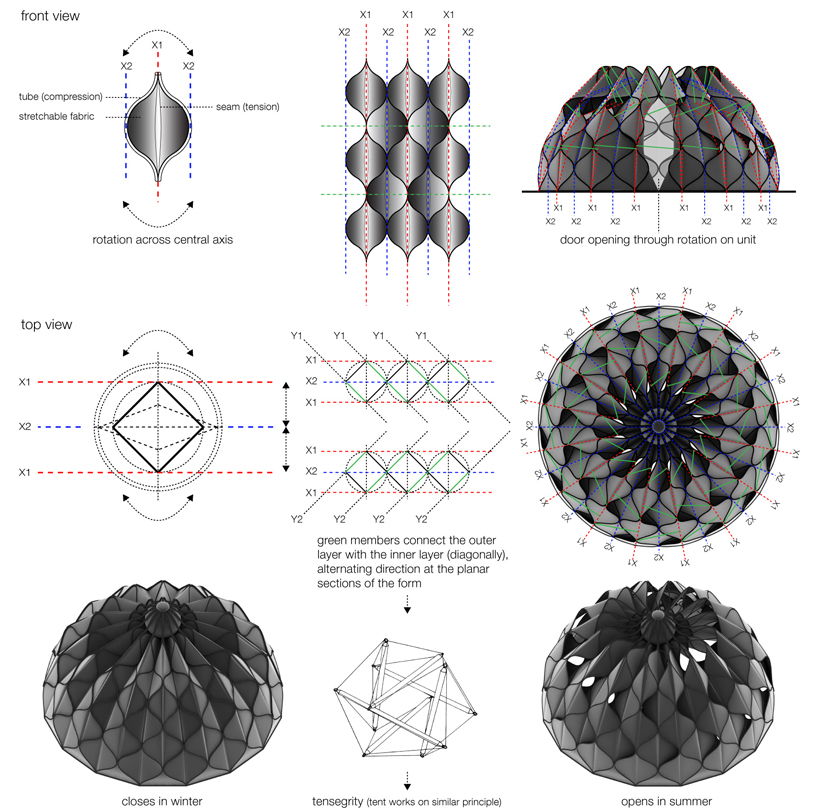 This simple yet efficient structure has an amazing potential to be a life-changing solution to many people around the world. It can provide excellent shelter for people who have experienced natural disasters or provide basic human rights to those who are living in unthinkable conditions. This design and what it stands for are truly remarkable.
---