'Tis the Season to Visit Asheville's Historic Biltmore Village
---
December 2, 2019
A Holiday Travel Guide
While it's brimming with activities for the adventurous traveler year-round, during the winter months, Historic Biltmore Village in Asheville, North Carolina, transforms into a unique and photo-worthy winter wonderland. With more than forty shops and ten cafés and restaurants, it's the perfect holiday travel destination.
Charming tree-lined streets with craftsman brick sidewalks, historic cottages, and the enormous Biltmore Estate right around the corner make this area a delightful destination to stroll and explore. But it's the well-kept secret bursting with exceptional restaurants, boutiques, breweries, and galleries that makes the village a true gem.
Are you planning your next holiday trip? Here's your holiday travel guide to Asheville's Historic Biltmore Village.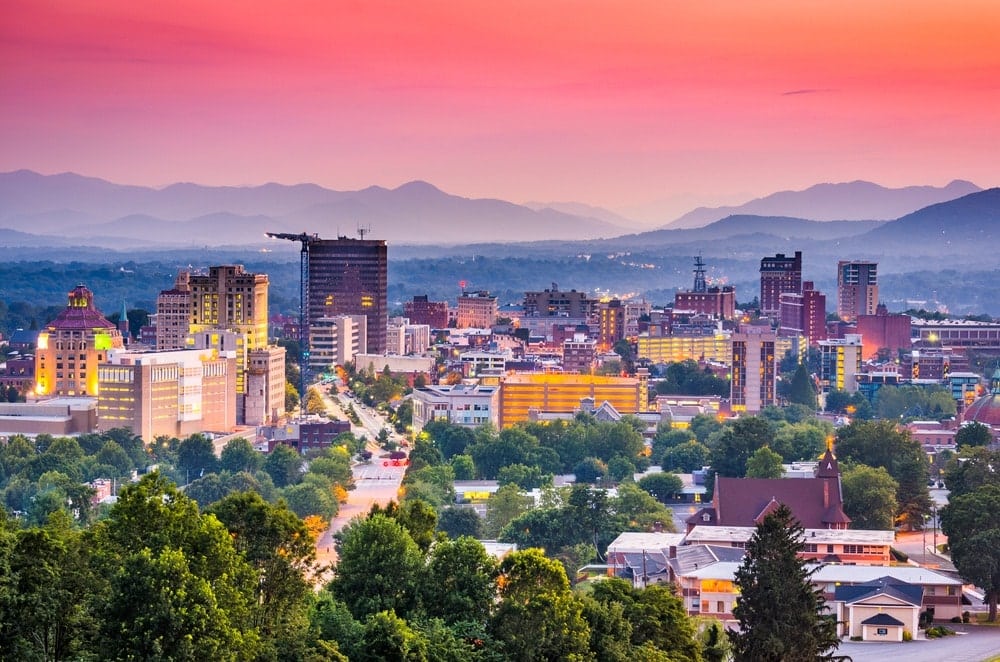 Where to Stay
Located 0.5 miles from Historic Biltmore Village, this bed-and-breakfast is one of a kind. Housed in a Victorian home originally built in 1892 for Samuel Reed, the private attorney of George Vanderbilt (of the Biltmore Estate), the inn has owners that are committed to preserving the history and atmosphere of the property while providing each guest with the highest modern hospitality and luxury possible.
Each of the seven uniquely decorated rooms features free Wi-Fi and flat-screen TVs, and most of the rooms have whirlpool tubs and fireplaces, while some have four-poster beds and open onto a porch. Complimentary gourmet breakfast is also served in the formal dining room, and there are wine and cheese tastings in the afternoons. Guests have access to a stocked butler's pantry and freshly roasted coffee throughout the day.
With its breathtaking views, unbeatable location, and rich history, the Biltmore Village Inn is the best place to stay during your holiday trip.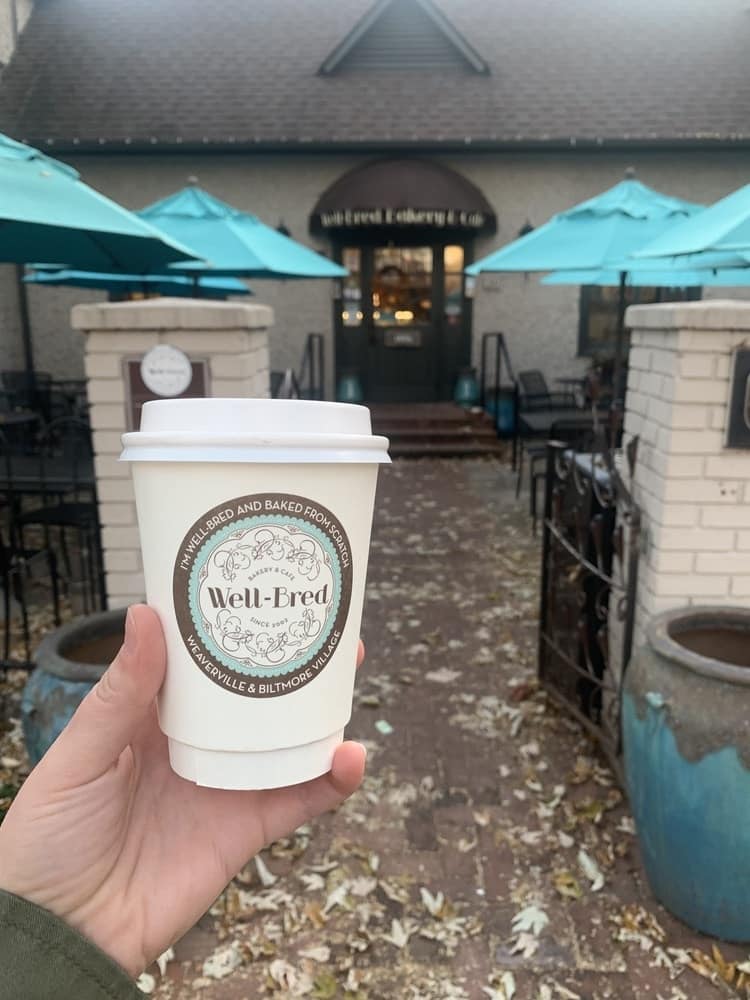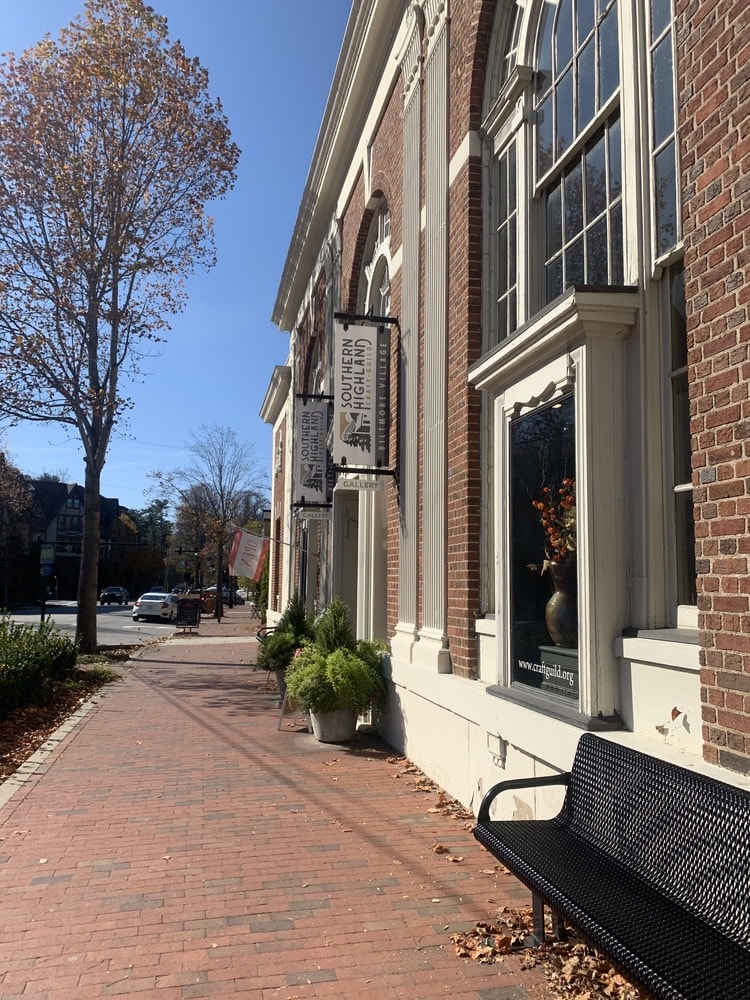 Breakfast, Brunch, or Both?
Since 2014, Well-Bred Bakery has been voted the best bakery in Asheville and all of Western North Carolina (WNC) by its customers in the annual Mountain Xpress "Best Of WNC" contest. And this well-loved spot holds up to the high praise.
Whether you're in the mood for something sweet or savory, a quick bite or a sit-down meal, this bakery is the ideal option for your holiday visit to Biltmore Village. Try their muffin or scone of the day—we can't say enough about their chocolate orange scone served on Sundays—and don't miss a chance to bite into a breakfast strata, a savory bread pudding made with homemade challah bread.
Vegan or omnivore, local or tourist, you'll find something delightful to nosh on at Well-Bred Bakery to start your exploration of this quaint town off the right way.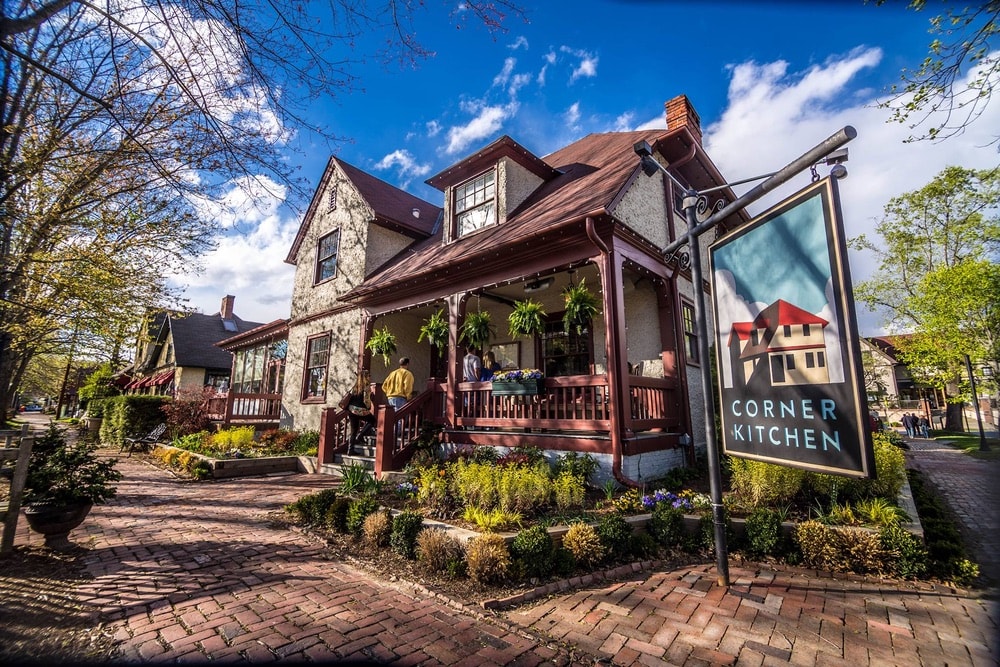 Shopping
After brunch, take your time shopping along Main Street. From widely known stops such as Southern Tide and Williams-Sonoma to local shops such as Nest Boutique + DIY Studio, Porter & Prince, and Bette Boutique, there's no doubt that you will find the right souvenir to take home with you.
When it comes to the local shops, you can't get much better than the Olde World Christmas Shoppe right in the middle of the village. Open year-round, this shop is always in the holiday spirit. Find vintage Christmas tree ornaments, traditional decorations, and locally made holiday designs perfect for gifts or your own celebrations.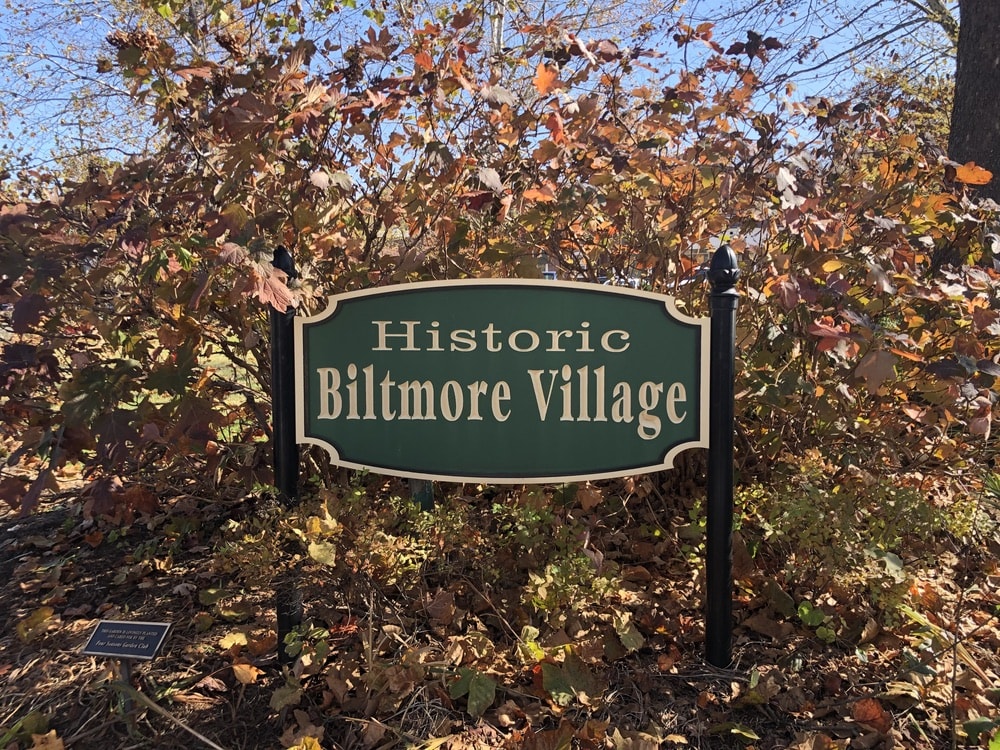 Lunchtime Favorites
Hillman Beer with food from Rise Above Deli
Once you've worked up an appetite and thirst, take a lunch break at Hillman Beer, a small family-owned business that is bringing the pub style back to the brewery experience. Grab one of their award-winning beers or a glass of locally made wine at the bar and order up food from Rise Above Deli located right inside the brewery.
Rise Above concentrates on house-made everything, from their amazing sourdough to their pickles, corned beef, sauerkraut, and even condiments. You can taste the passion in their slow-cooked meats and the care they put into their vegetarian and vegan bites—including their falafel sandwich, which is a definite favorite among visitors.
With plenty of indoor and outdoor seating, this dog-friendly brewery is the perfect pit stop on your Biltmore Village tour.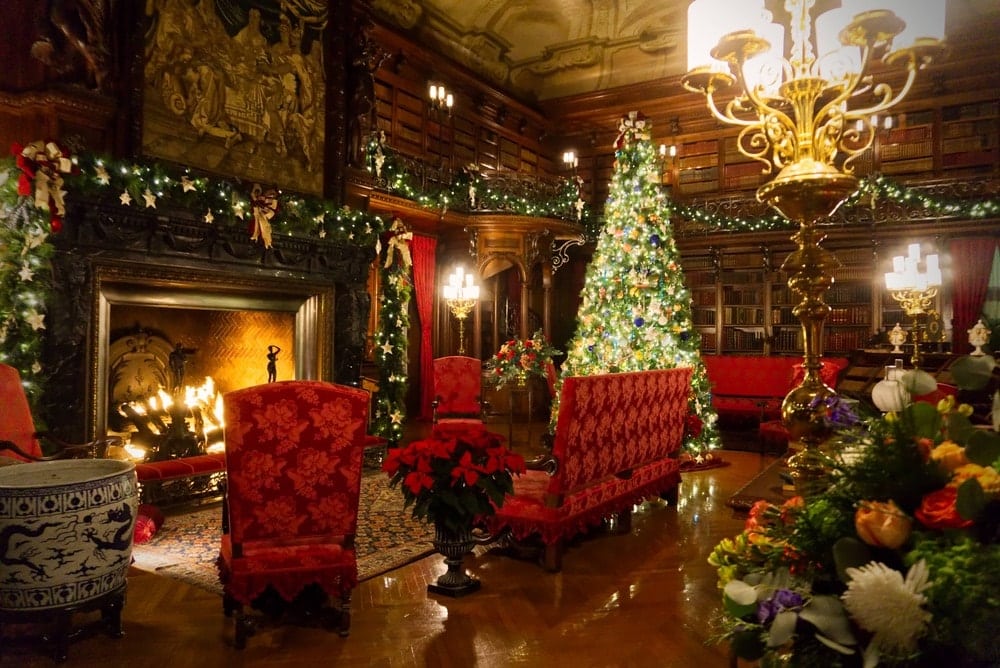 Discover Art
With your belly full and a pep in your step, it's the perfect time to explore the charming art galleries Historic Biltmore Village has to offer.
Spend some time in New Morning Gallery, which has been celebrating American-made crafts since 1973. Showcasing hundreds of artists in ceramic, wood, glass, metal, and beyond, it's one of the largest craft galleries in the country. Afterward, head to the Southern Highland Craft Guild, which has been cultivating the crafts and makers of the Southern Highlands—which spans over nine states—since 1930. Gain a new appreciation for craftsmanship as you explore the craft guild, which has the overall goal of helping future generations value the design and function of traditional and modern crafts.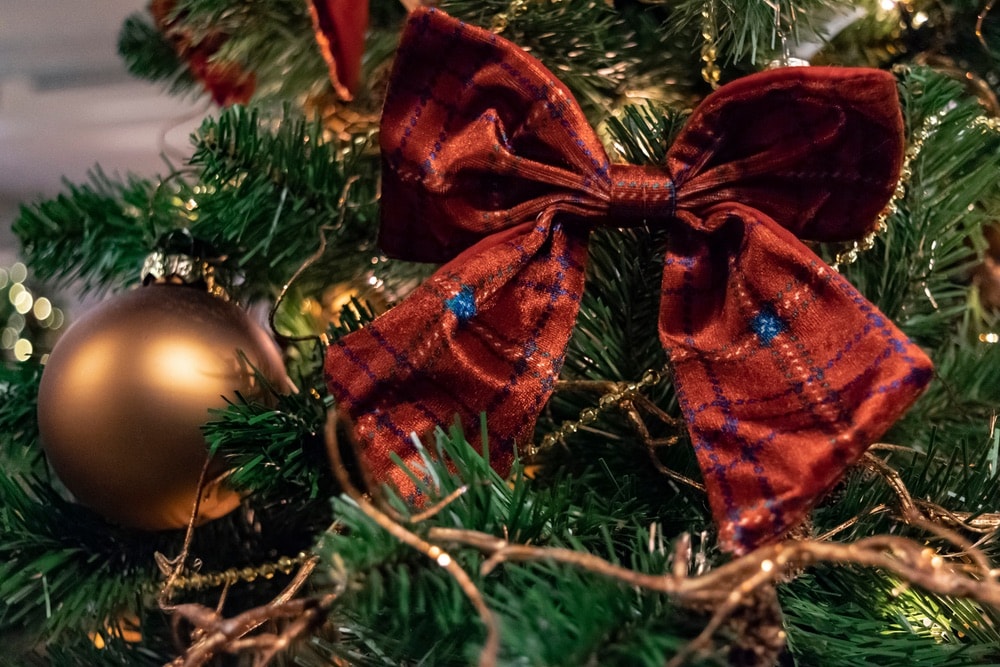 Must-Do for Dinner
One of Biltmore Village's hidden gems is none other than Corner Kitchen, a New American restaurant venue housed in an upscale 125-year-old Victorian cottage. The building itself encompasses the history, beauty, and warmth of Biltmore Village—and you can even taste it in the food served there.
Since opening in 2004, the restaurant has always put a focus on sustainability and social responsibility. The owners consistently work with local and regional nonprofits to do their part in giving back, and the restaurant is one of the few Green Certified dining destinations in the city.
When visiting for dinner, you can't go wrong with any of their seasonal entrees. What's new on this month's menu? Fennel crusted scallops with maple Aleppo pepper drizzle, Springer Mountain chicken a la pot pie, and a charred carrot miso bowl are just a few dishes making our mouths water.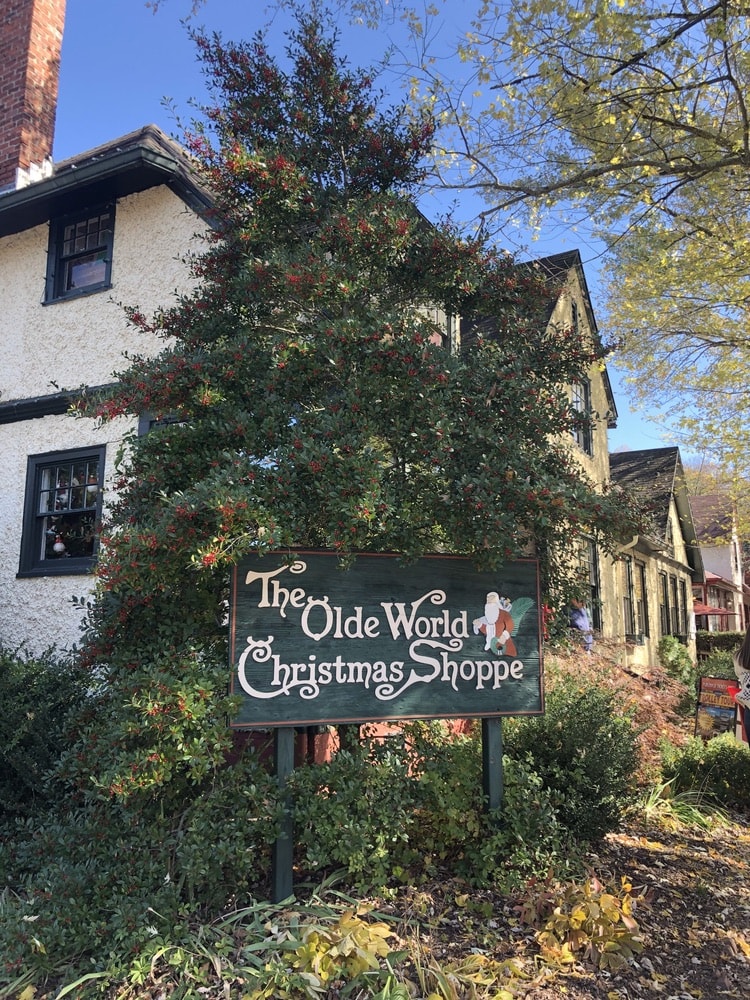 The Perfect Ending
Every year during the holidays, Historic Biltmore Village transforms into an actual Victorian town for the old-world Dickens in the Village Festival. This immersive holiday experience puts you right between the pages of Charles Dickens's A Christmas Carol. Think strolling carolers, actors, and musicians dressed in Dickensian-era costumes.
Take another walk through the town, explore the wares at various street vendors, stay for the tree-lighting ceremony on the Village Green, and don't forget to take an evening horse-drawn carriage ride through the magical village.
Whether you're passing through, staying for a night, or visiting for a week or two, Biltmore Village should be on your holiday travel to-do list. While there's so much to do in town during the holiday months, this historic village also makes a perfect trip for any season.
Visit HistoricBiltmoreVillage.com to learn more and plan your trip!
---