Take a Virtual Tour of Some of Paris's Most Prized Museums
---
April 14, 2020
By Olivia Manthey | Photography courtesy of Paris Musées Collections
Trying to find exciting activities to partake in while quarantined is tough. One can only maintain a creative streak for so long, and sometimes you just feel like you need to get out of the house. Well, taking a virtual tour could be just the thing to help get you feeling like you're on a European vacation! This virtual tour is home to some of Paris's historical artwork from several of the best museums in the city. Most people never have the chance to see art like this, but thanks to modern technology and innovation, now you can visit priceless works in some of the most exclusive museums right from your couch. This collection of Paris museums has thousands of photos of artworks online that people can browse and share for free. Check out some of our favorite pieces below, and get ready to take a virtual tour of Paris museums and some of their most prized artworks!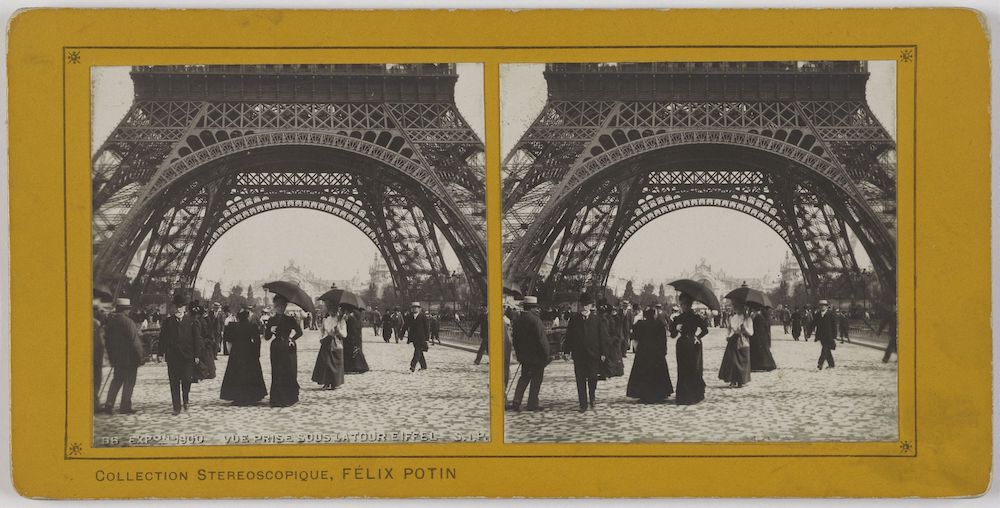 The stereoscopic views give a three-dimensional impression of the Eiffel Tower and setting. These images were sold as part of the 1900 World Fair as souvenirs by Felix Potin establishments or by the Bazaar of the Hôtel de Ville (BHV). Many collections around the world have examples of these images, such as the National Gallery of Art in Washington D.C.
---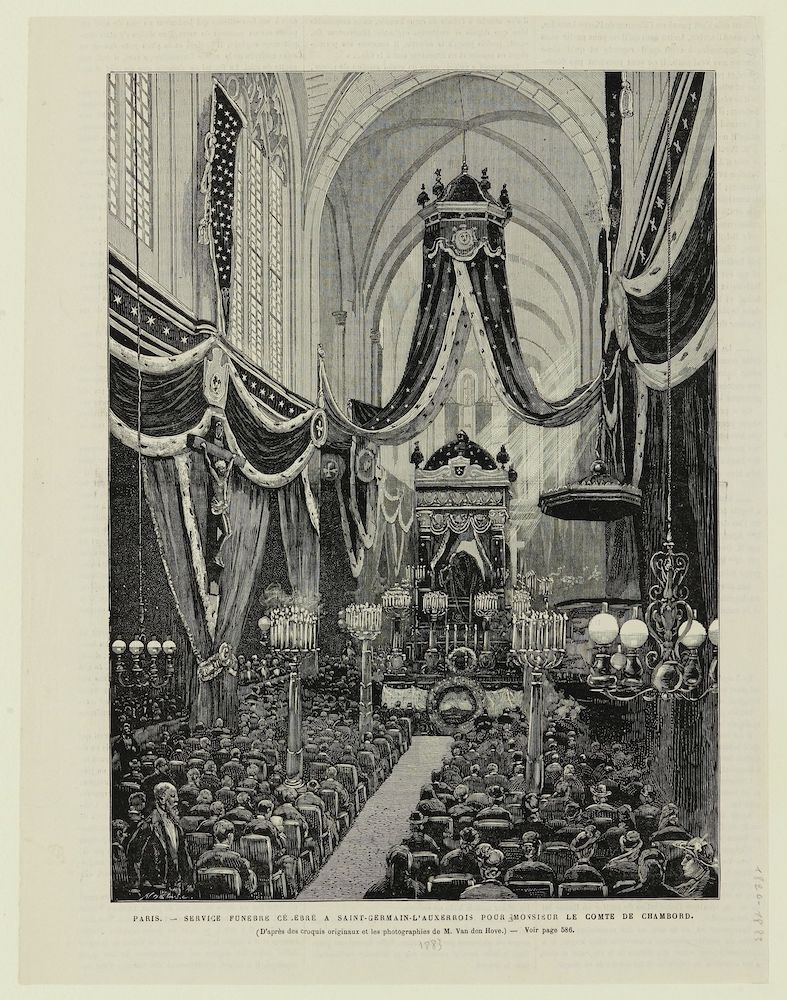 From the nave of Saint-Germain-l'Auxerrois covered with black draperies with ermine cuff and starry border, a view of the catafalque of the Comte de Chambord, placed under a canopy and surmounted by a canopy. The nave is full of crowds who attended the funeral service.
---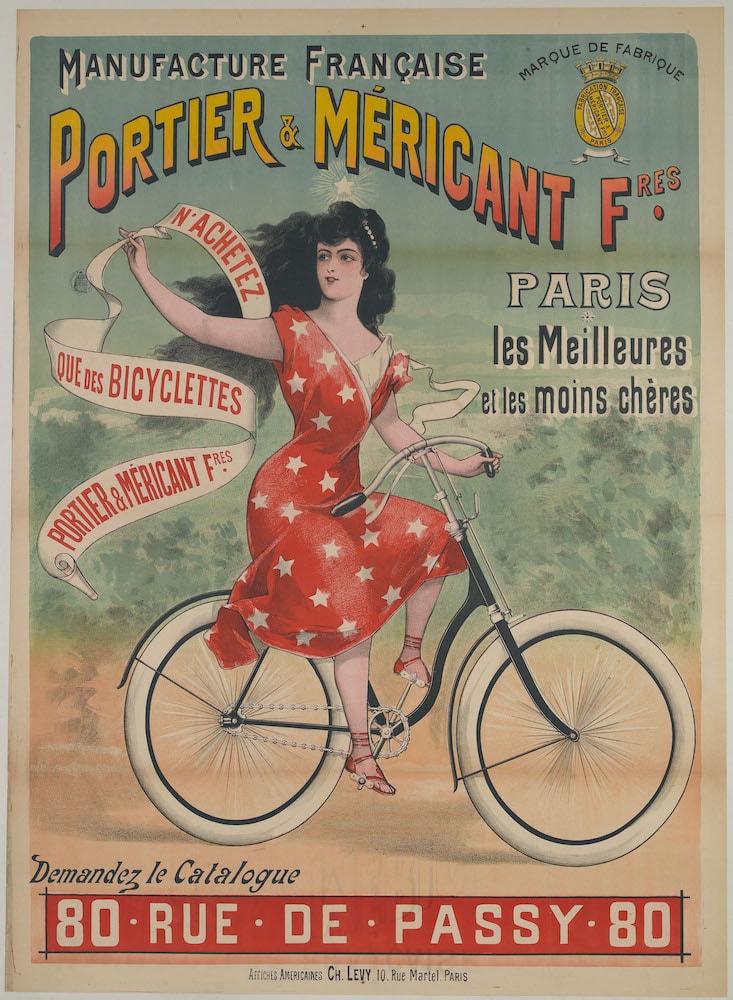 This advertisement shows a young woman on a bicycle wearing a starry dress and holding a ribbon in her hand as she rides through Paris's 16th arrondissement.
---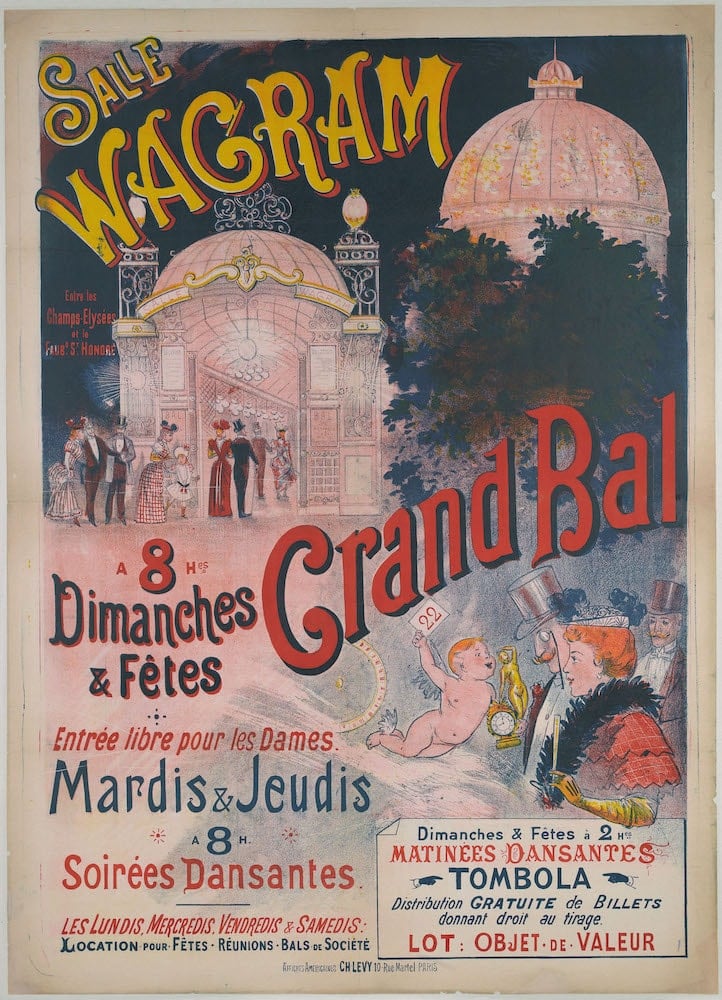 Advertisement for a ball in Paris's 17th arrondissement. A couple near a cherub holding a ticket and an ornate pendulum while, in the background, we see the entrance to the ball.
---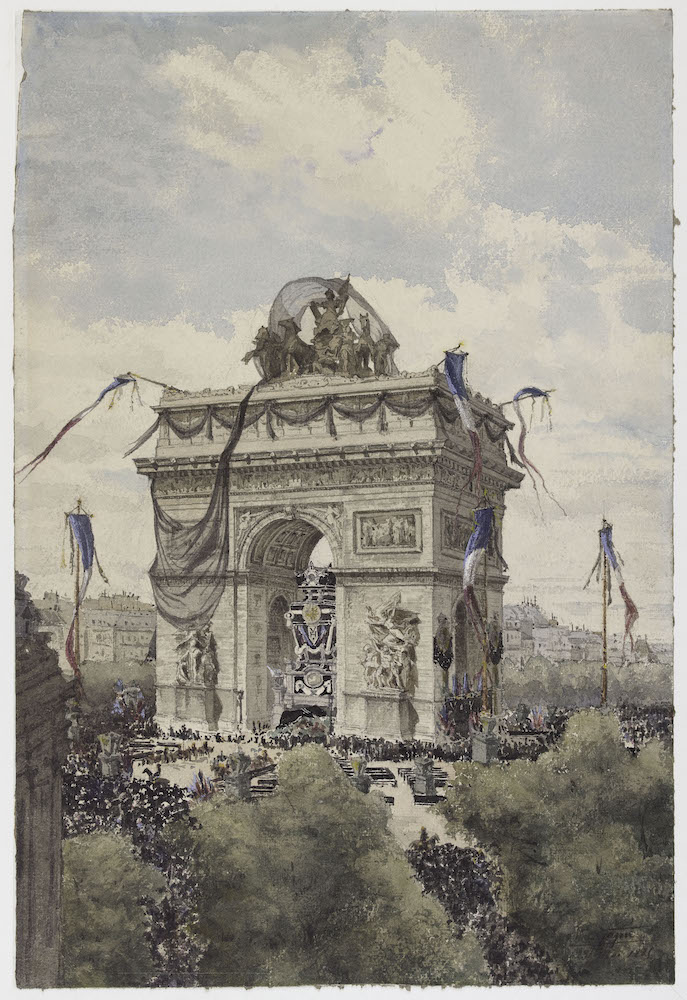 This image represents the Place de l'Etoile seen from avenue de Friedland with the popped Arc de Triomphe and the catafalque of Victor Hugo the day before his funeral. At the top is visible the monumental group of Alexandre Falguière, "The Triumph of the Revolution," which was installed there from 1882 to 1886.
---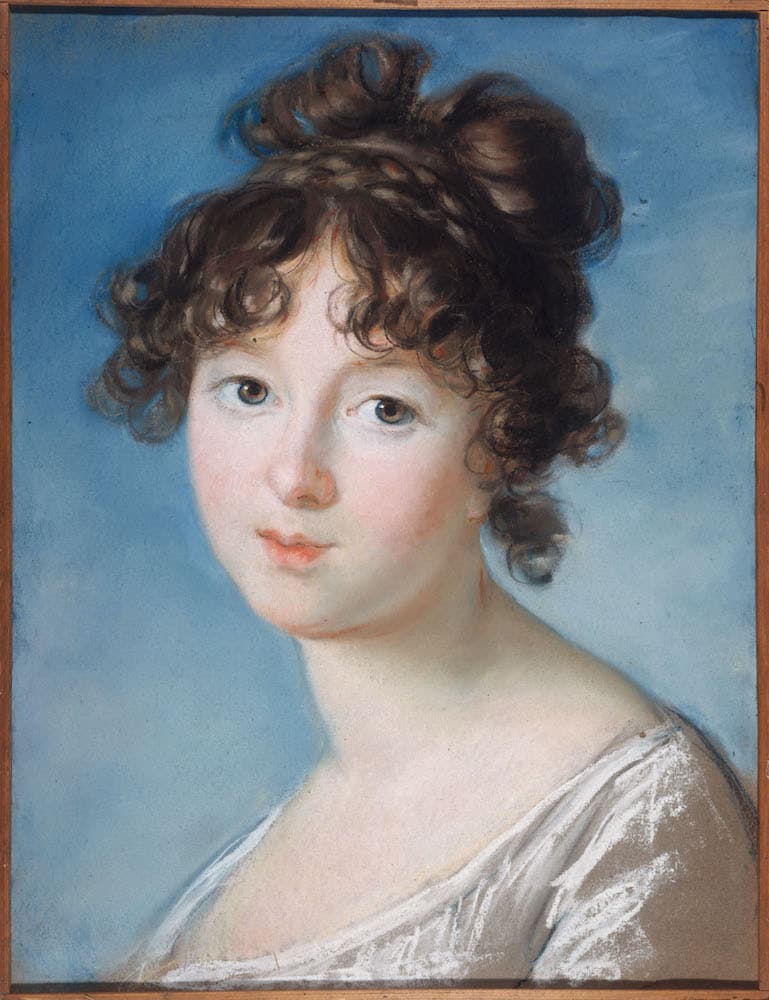 Aniela Czartoryski née Radziwill, daughter of Michel Jérôme Radziwill Marshal of the Polish-Lithuanian Diet
---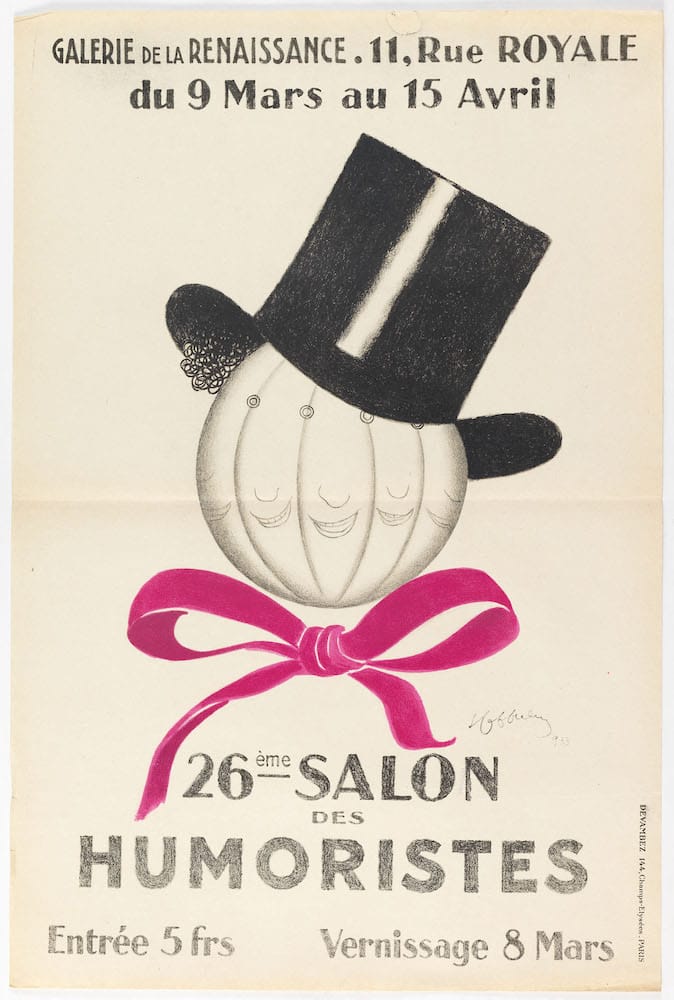 A flyer for an art fair in Paris's 8th arrondissement. It shows a man's face formed by a melon wearing a top hat with multiple eyes, noses, and mouths, with a bow-tie ribbon. The entry fee was five francs.
---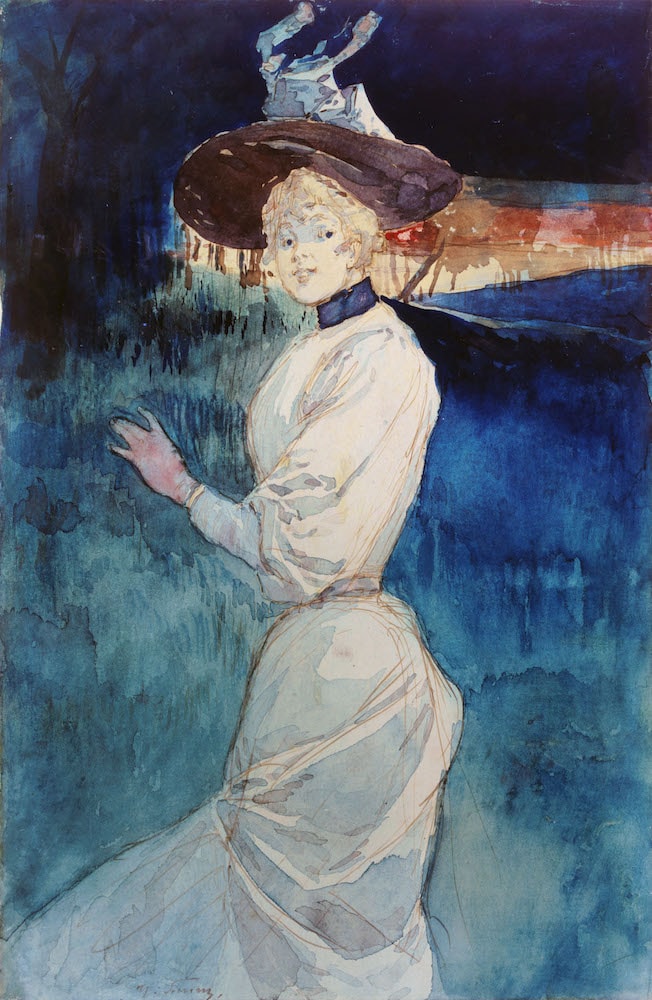 The Seligmann donation includes a series of 17 female silhouettes: elegant Parisians on the main boulevards, at the Moulin Rouge, at the Universal Exhibition, during night outings; portraits of Japanese women. Illustrator of novels, magazines ("Frou-Frou," "la chronique Parisienne"), and humorous newspapers ("Le Rire"), Henry Somm went beyond the scope of the illusion by participating in the demonstrations of the Impressionists at Durand-Ruel.
---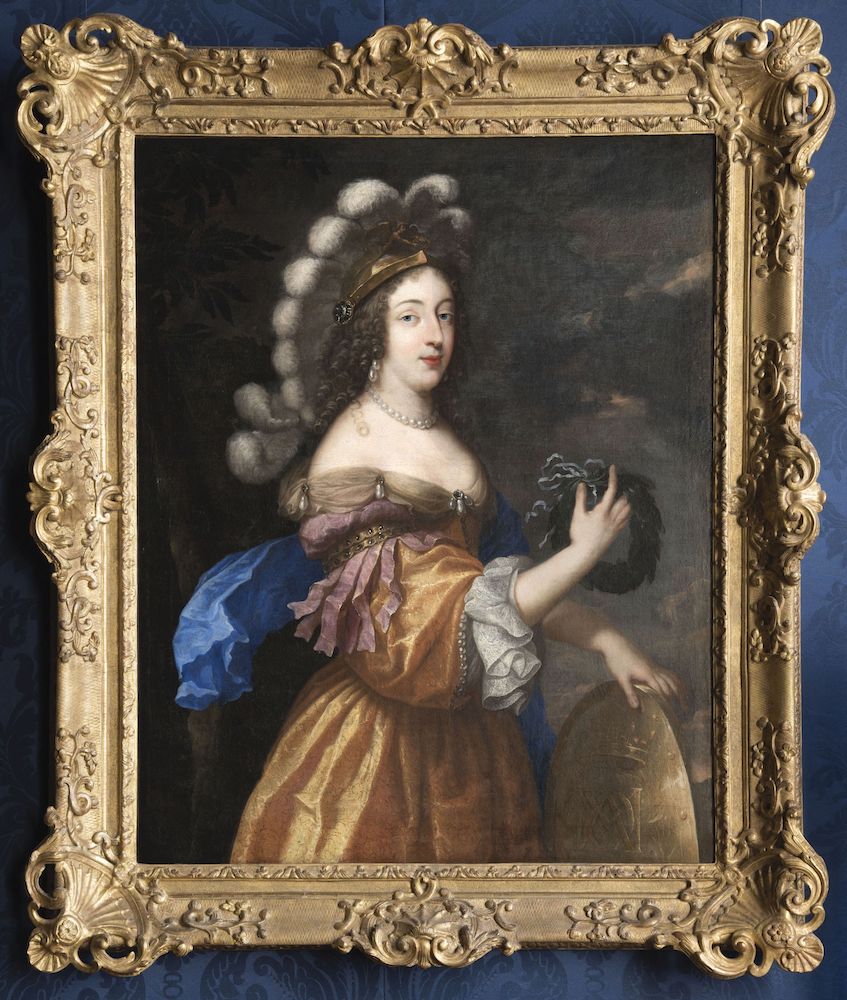 A grand portrait of the Duchess Anne-Marie-Louise d'Orléans wearing plumage and finery of the age and holding a laurel wreath to symbolize excellence and triumph.
---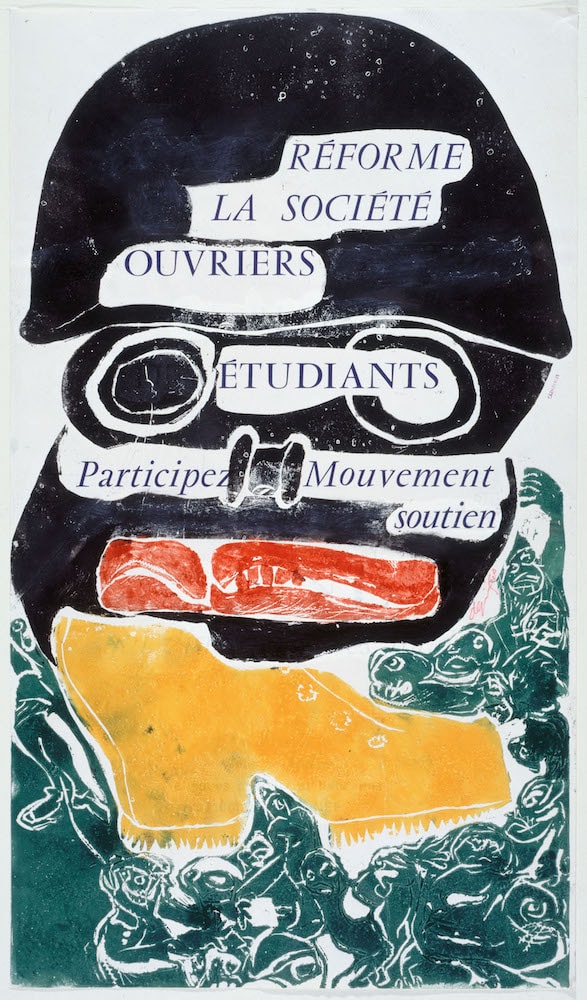 A political poster from May 1968 shows the stylized face of a helmeted CRS (French national police officer), along with a cleated shoe crushing a stylized crowd.
---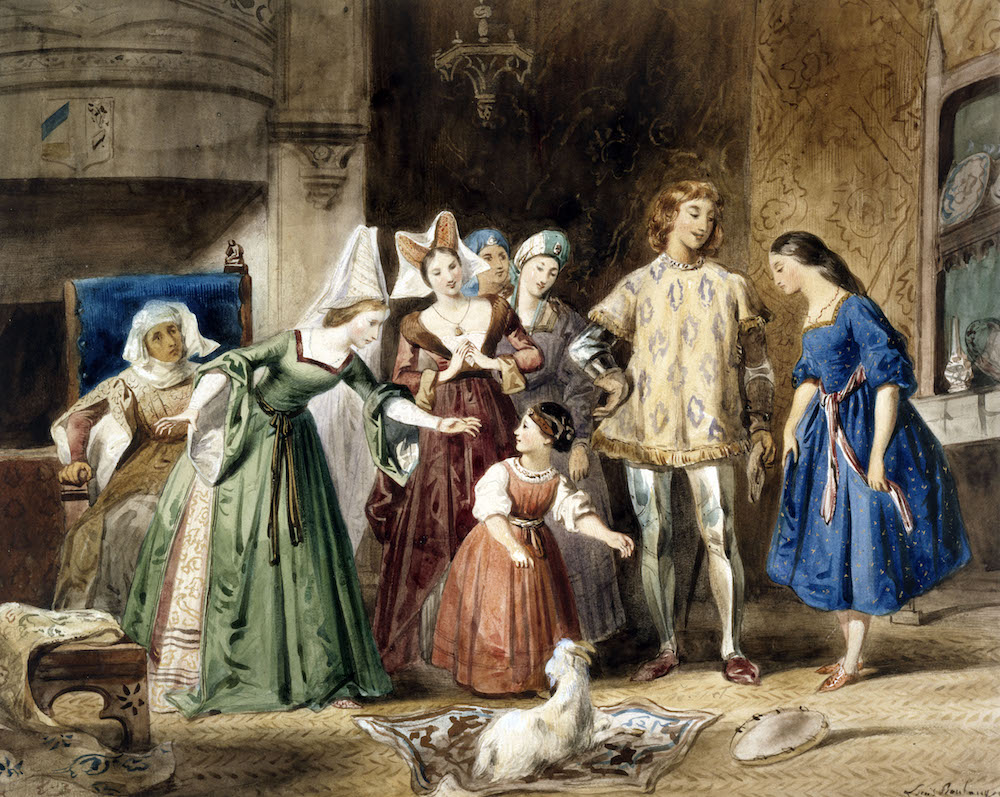 This work is part of the series of watercolors presented under number 246 by Louis Boulanger among the works he exhibited at the 1833 salon: "246 – Subject from Notre-Dame de Paris, by Victor Hugo; watercolors, same number. (Belonging to Mr. Marchand.)" Only one watercolor in the series has a legible date, that of the same year of publication of the novel, 1831.
---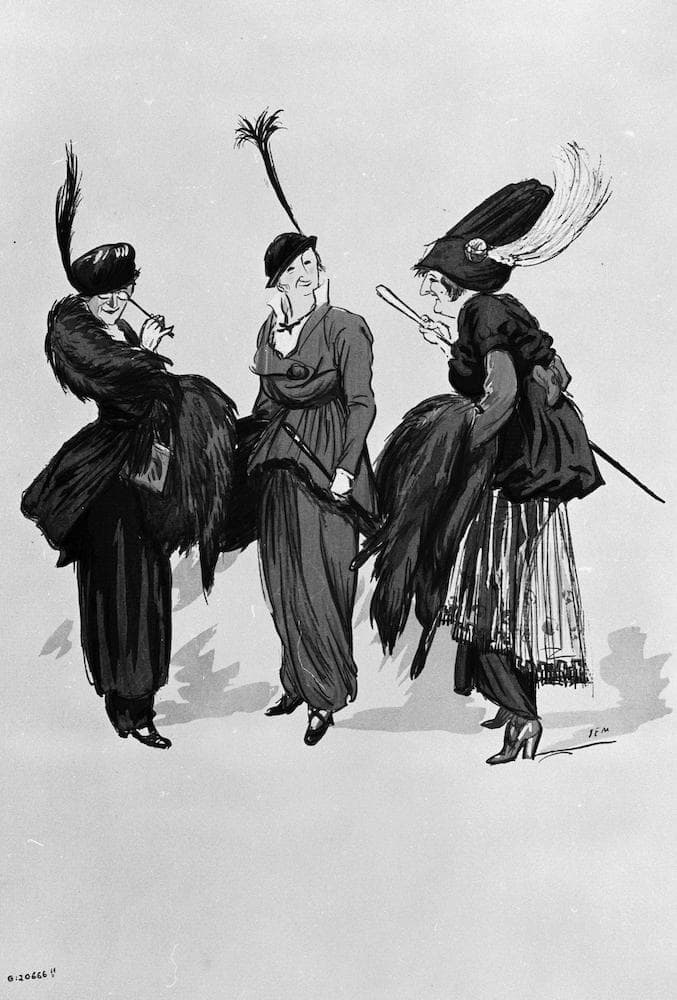 Part of an album of lithograph advertisements called "True and false chic" created by Georges "Sem" Goursat in 1914.
---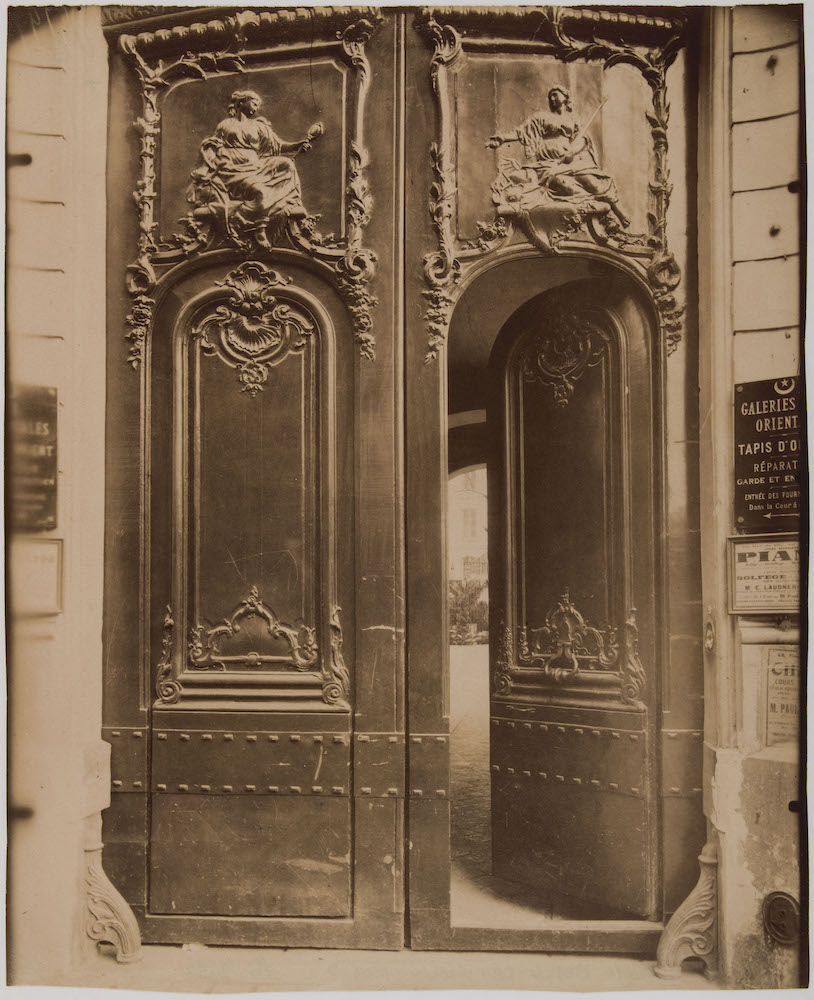 A photograph of the front door of the Hôtel le Voyer in Paris by Eugène Atget; from the photographer's album XVIII.D.26 l'art dans le Vieux Paris, Planche 55
---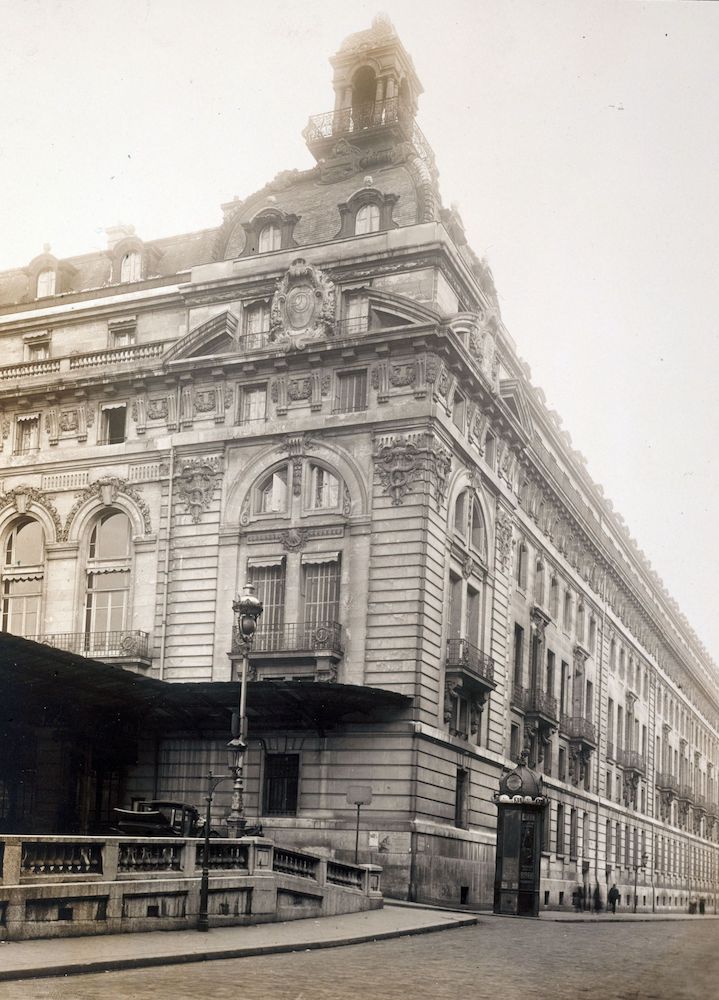 Photograph by Charles Joseph Antoine Lansiaux of the Palace d'Orsay in Paris's 7th arrondissement c. 1918
---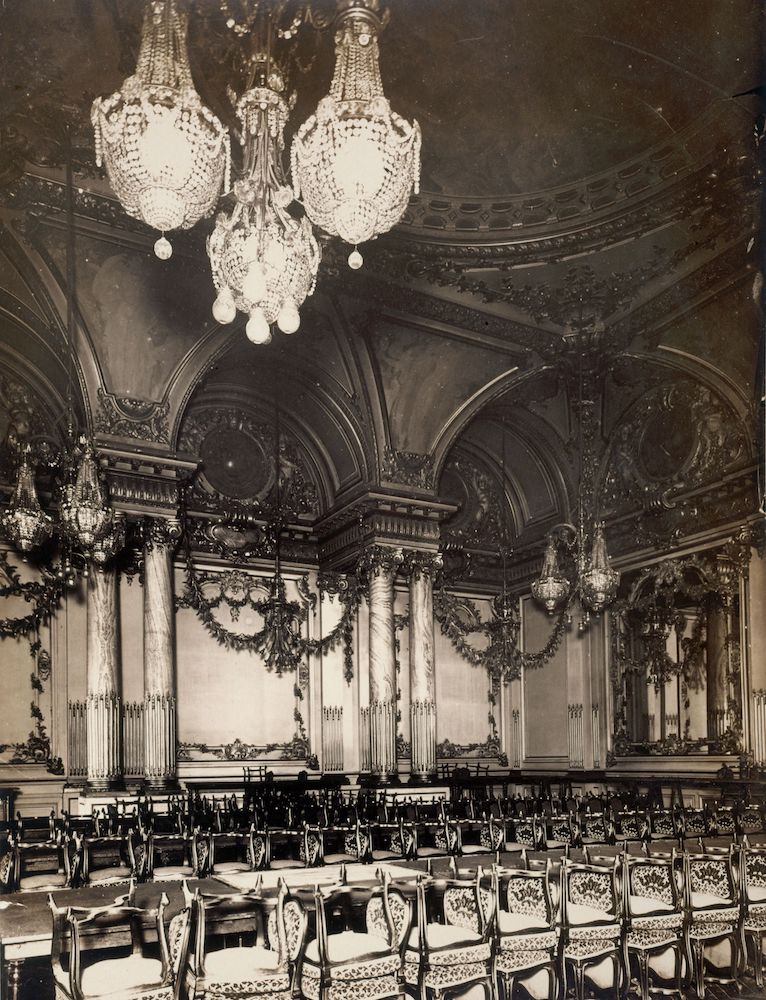 Another shot from Lansiaux's collection of Palace d'Orsay photos, showing the grand banquet hall c. 1918.
---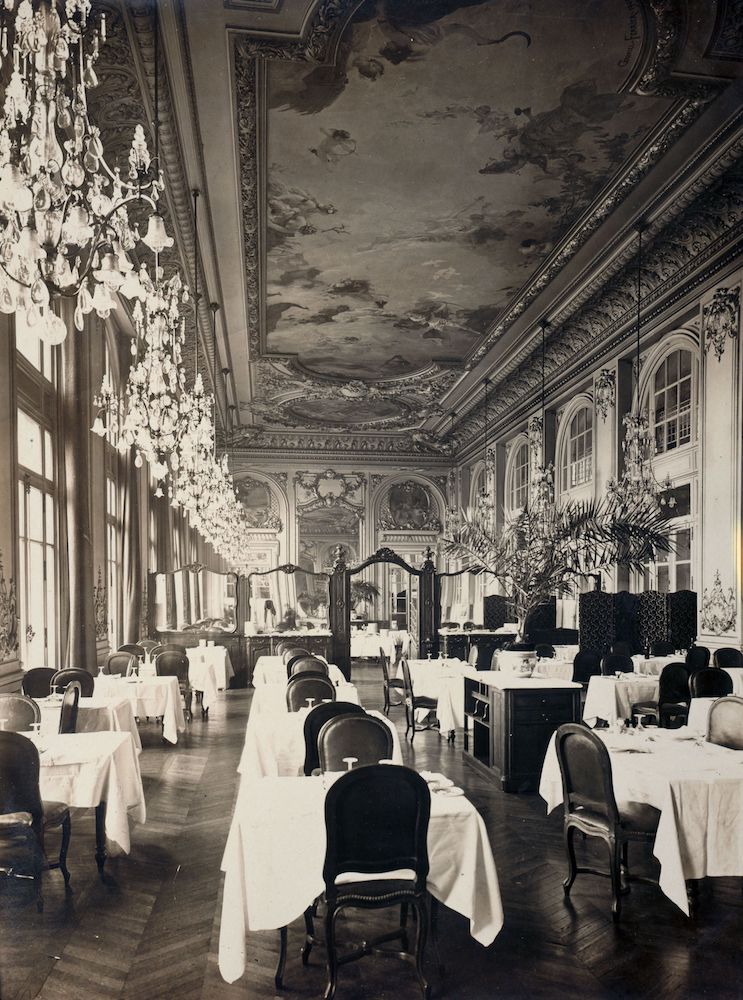 Another shot from Lansiaux's collection of Palace d'Orsay photos, showing the formal dining room c. 1918.
---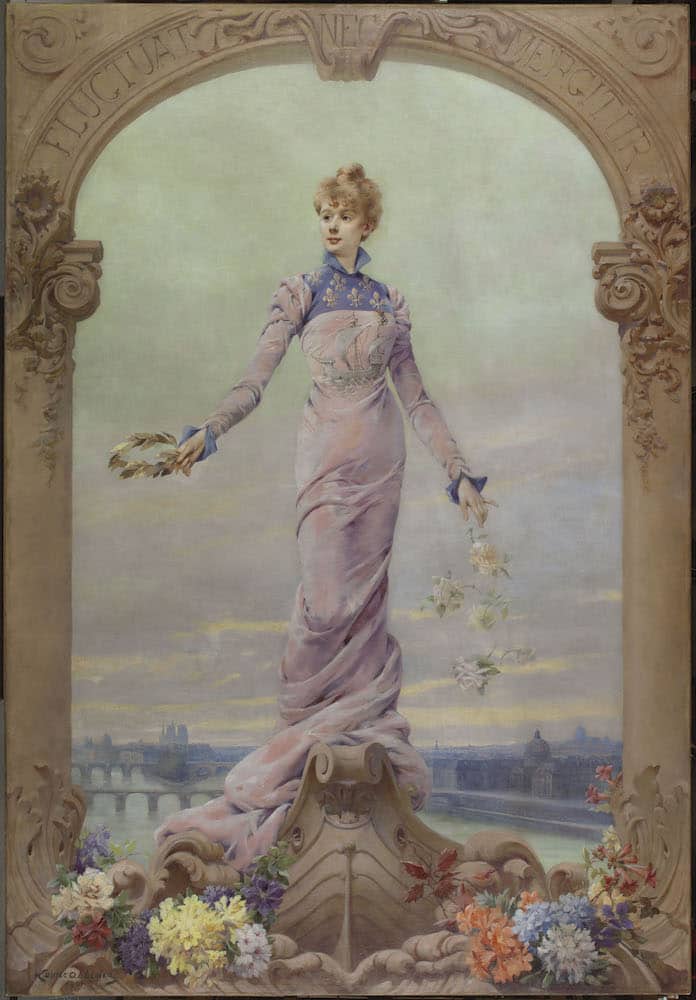 A female allegorical figure representing the city of Paris stands on the bow of a nave; she is holding wreaths of flowers. In the background is the Parisian landscape. By Louise Abbéma, 1901
To see more art and continue your virtual tour of Paris museums, visit parismuseescollections.paris!
Check Out Five More Museums with Virtual Tours!
Solomon R. Guggenheim Museum and Foundation
National Gallery of Art, Washington DC
---