Vino and Good Vibes in Seaside, Florida
---
November 9, 2016
2016 Seeing Red Wine Festival
Photos by STM Photography
Vintners, restaurateurs, philanthropists, and lovers of vino alike converged upon the New Urban town of Seaside, Florida, this past weekend to enjoy the 26th Annual Seaside Seeing Red Wine Festival presented by the Destin Charity Wine Auction Foundation (DCWAF). VIE was delighted to attend this deliciously lovely event, which included wine, whiskey, cocktails, and food tastings, a silent auction, brunch at Seaside's Great Southern Cafe, and more.
Seaside's gulf-side favorite, Bud & Alley's Restaurant, kicked off the festivities on Thursday, November 3, with the annual Vintner's Dinner featuring delicious fare by Executive Chef David Bishop and wines presented by Will Mercer of Mercer Winery. The weekend continued on Friday with the Al Fresco Reserve Tasting on the Seaside Lyceum Lawn. Vintners from around the country lined up to offer samples of reds, whites, blends, and bubbles, while local chefs served up hors d'oeuvres and a live three-piece band kept everyone's toes tapping beneath beautiful floral chandeliers created by Fisher's Flowers.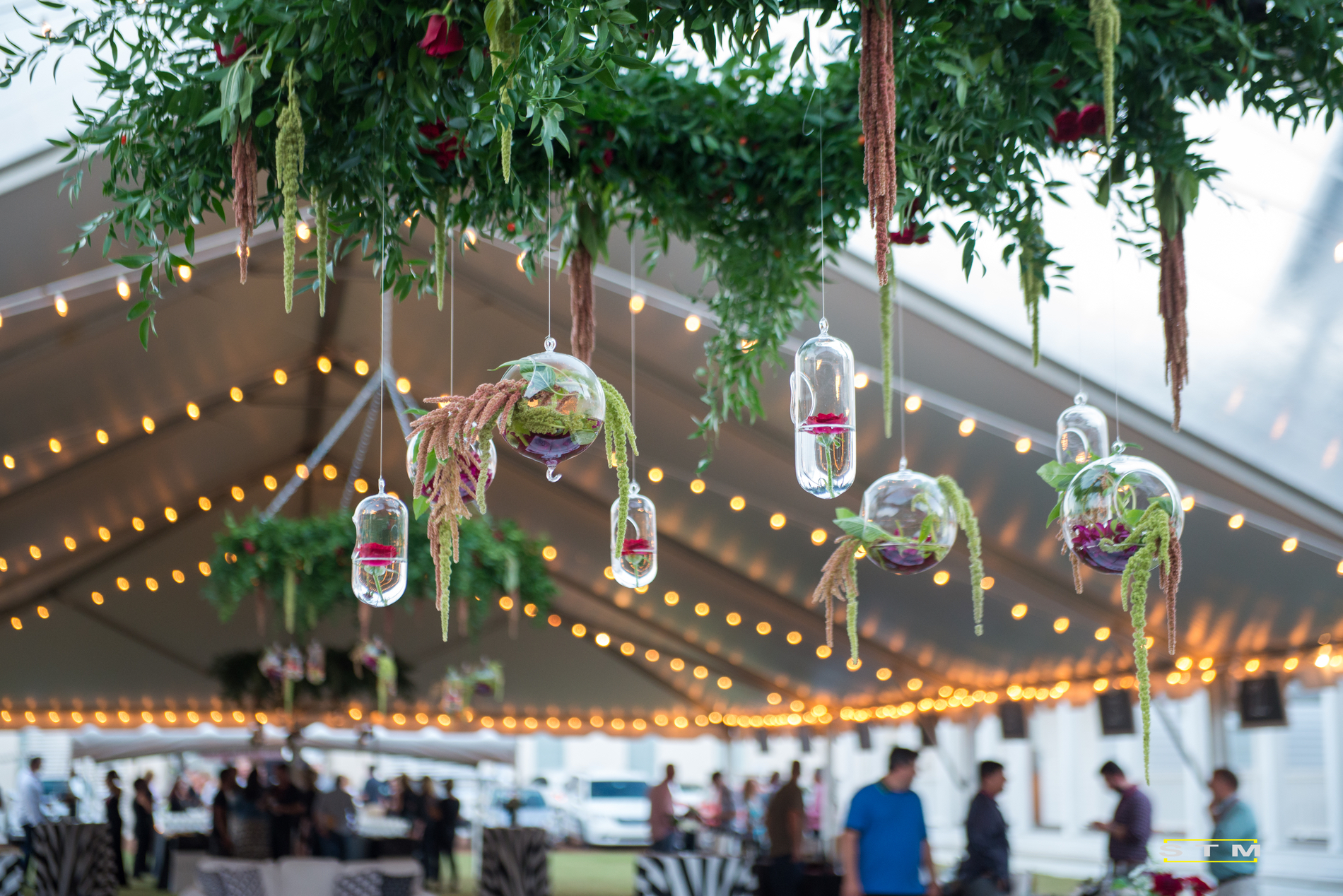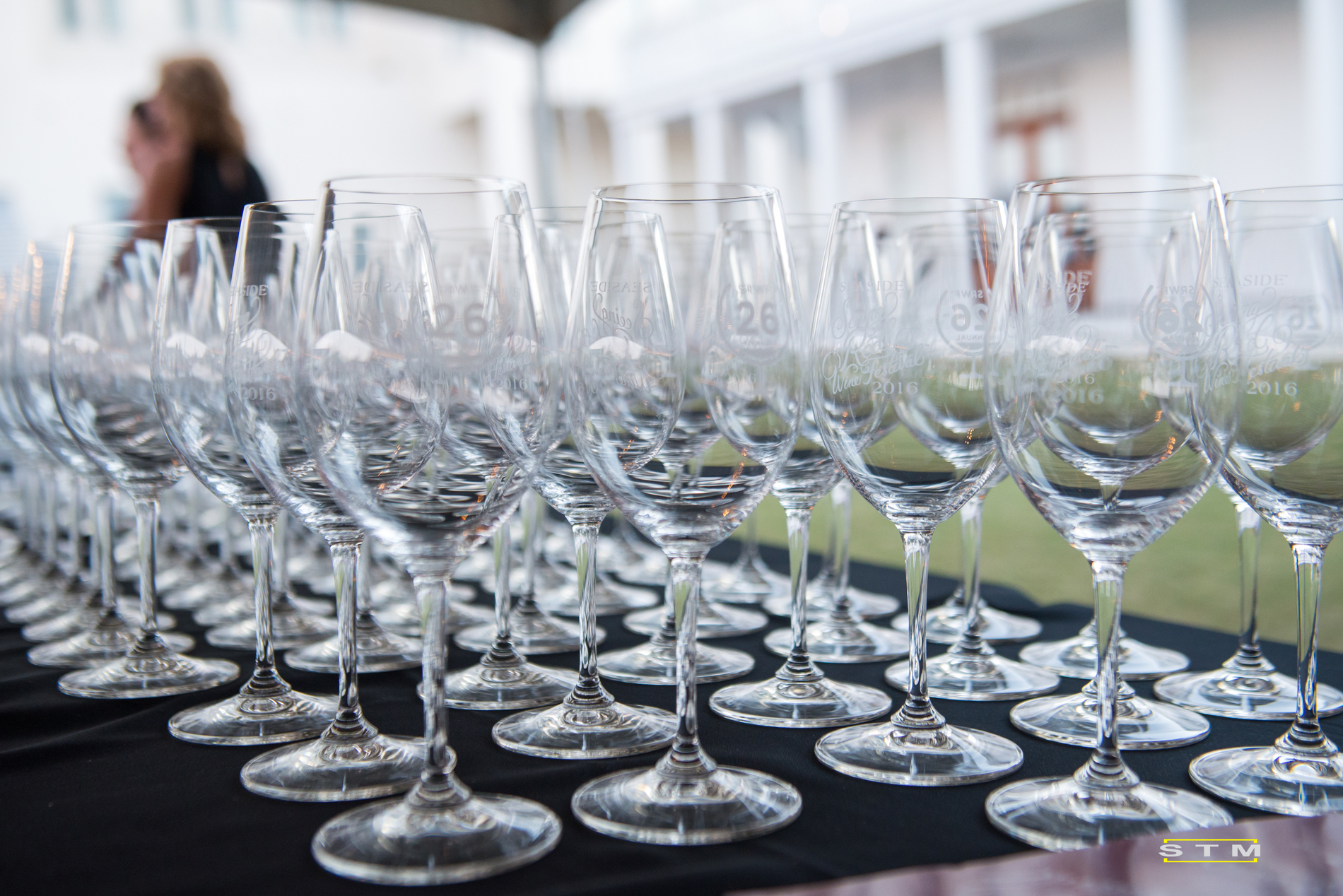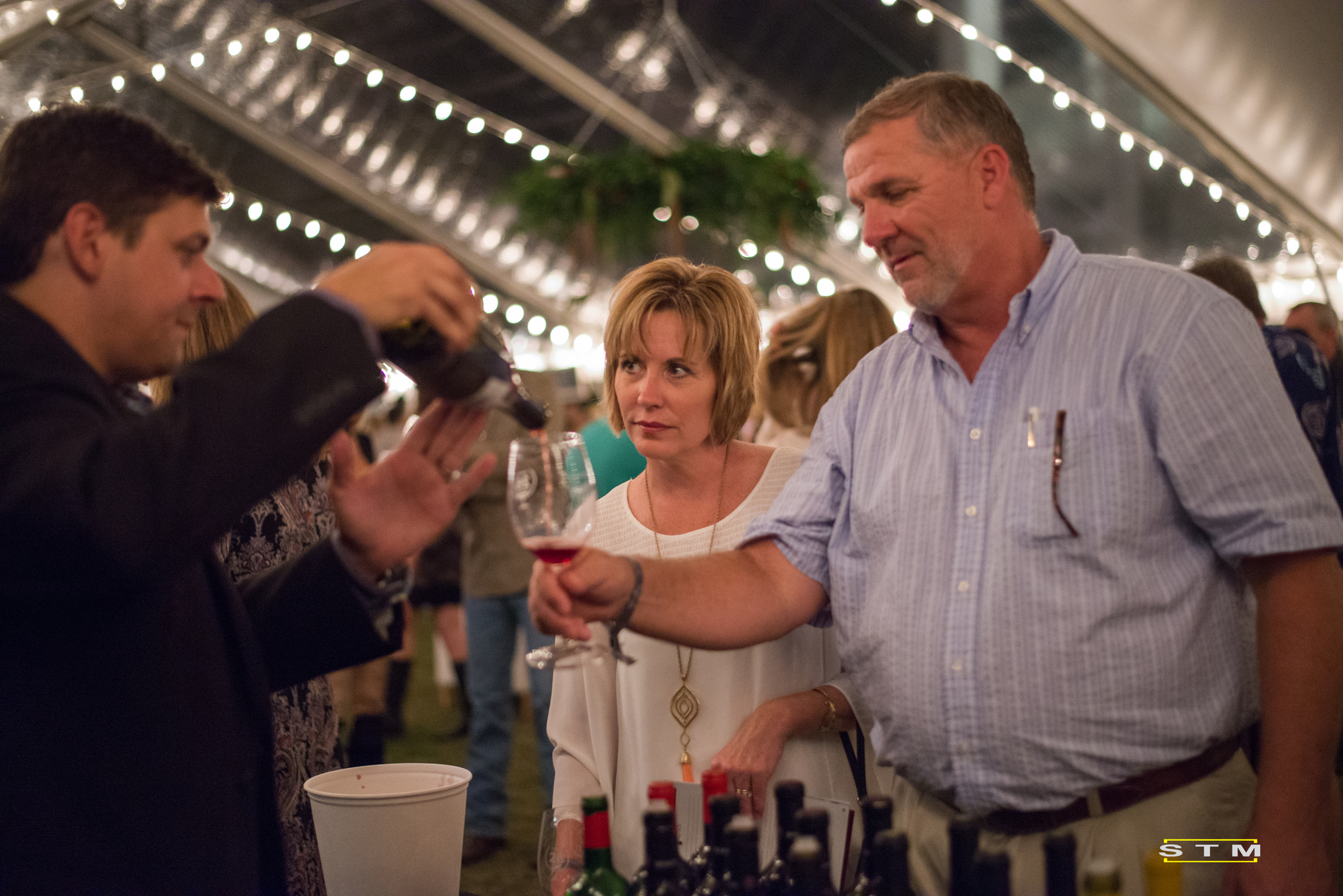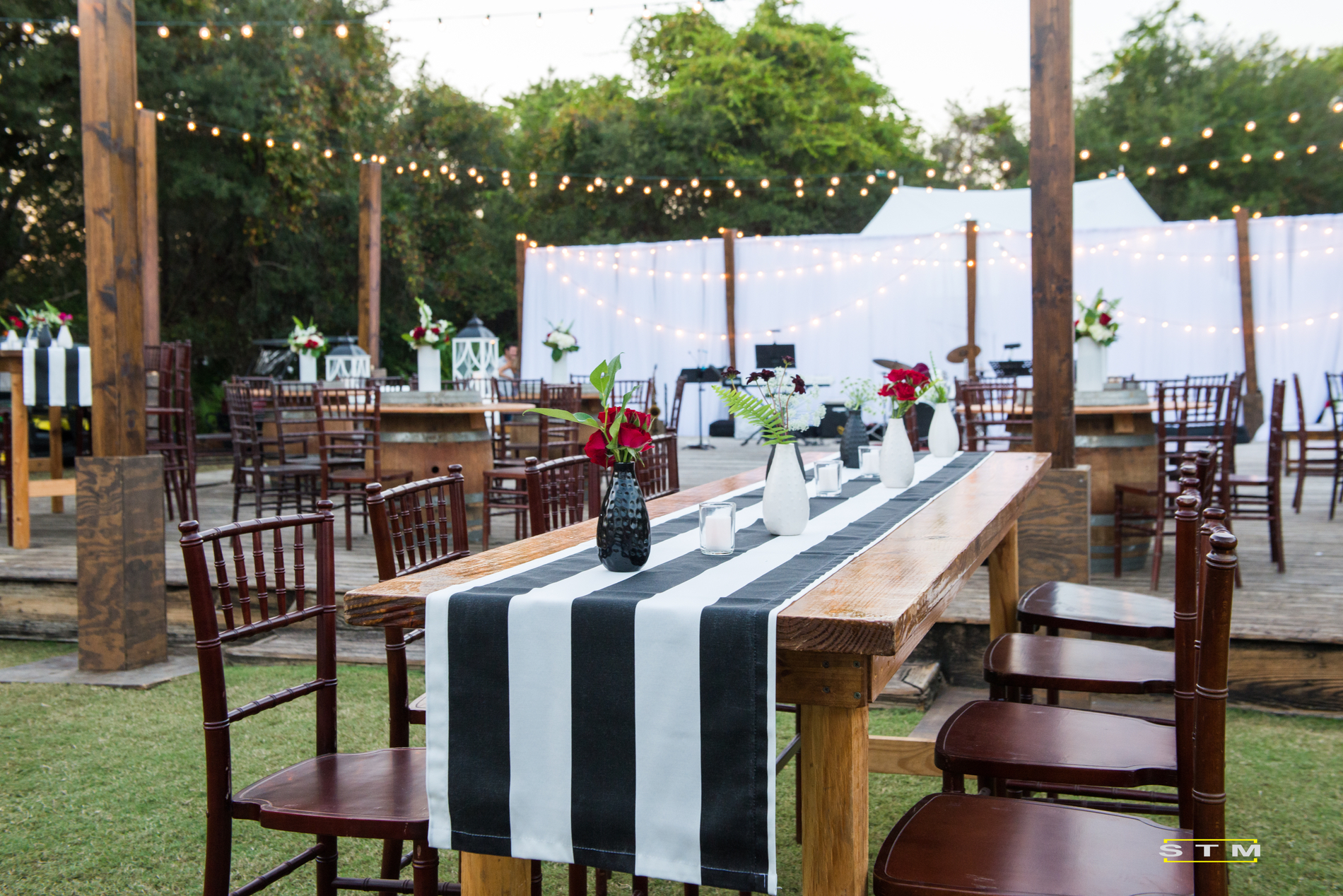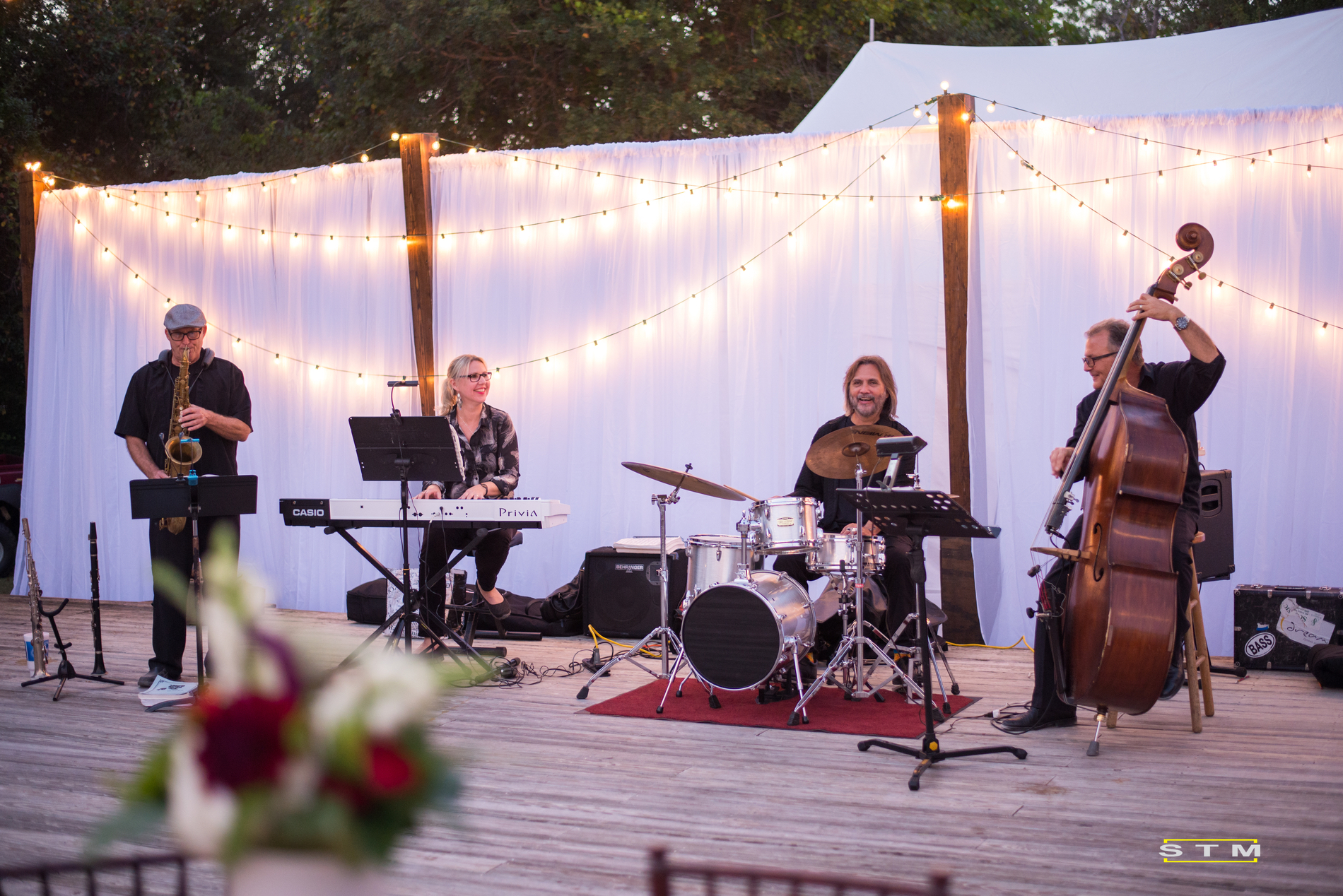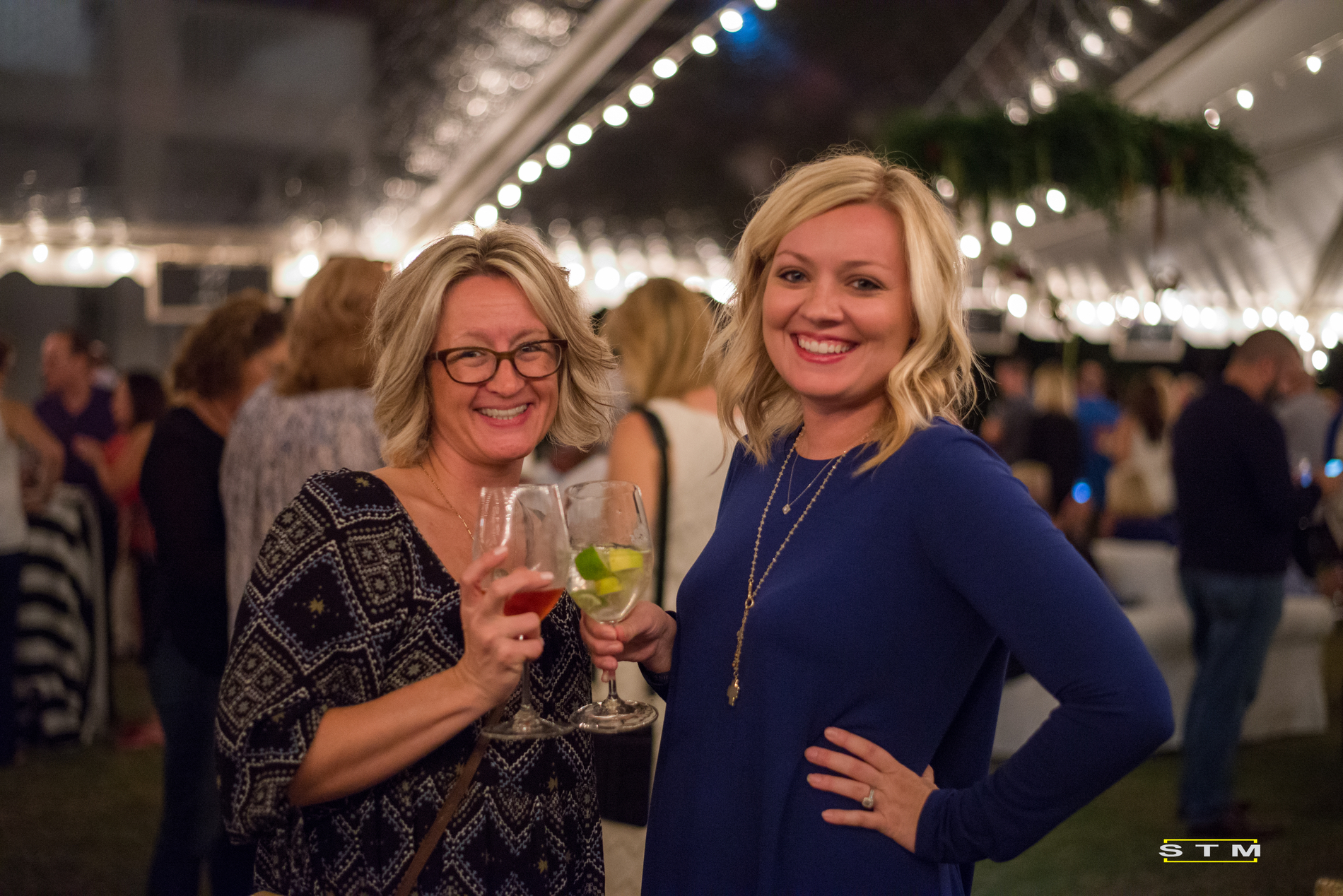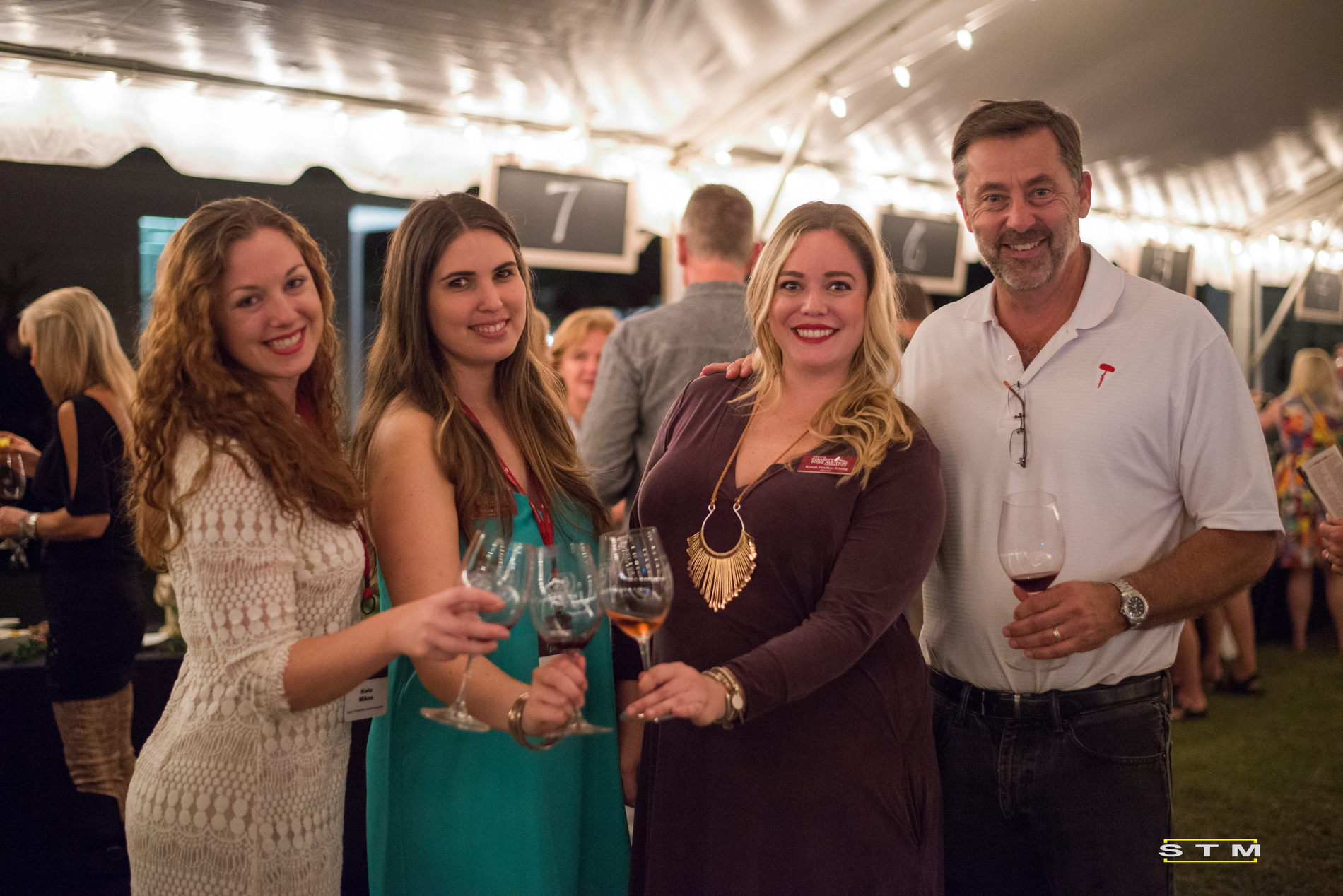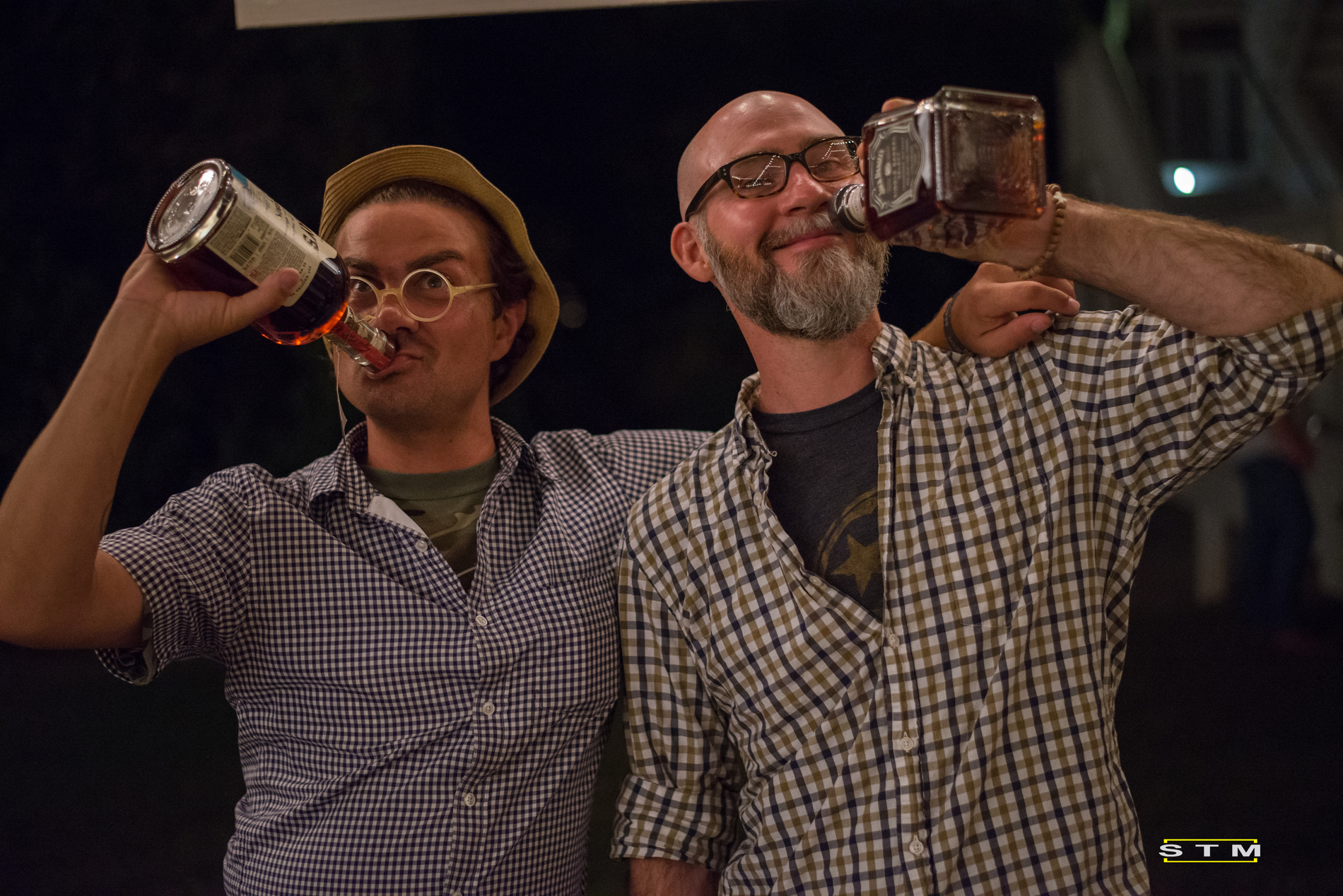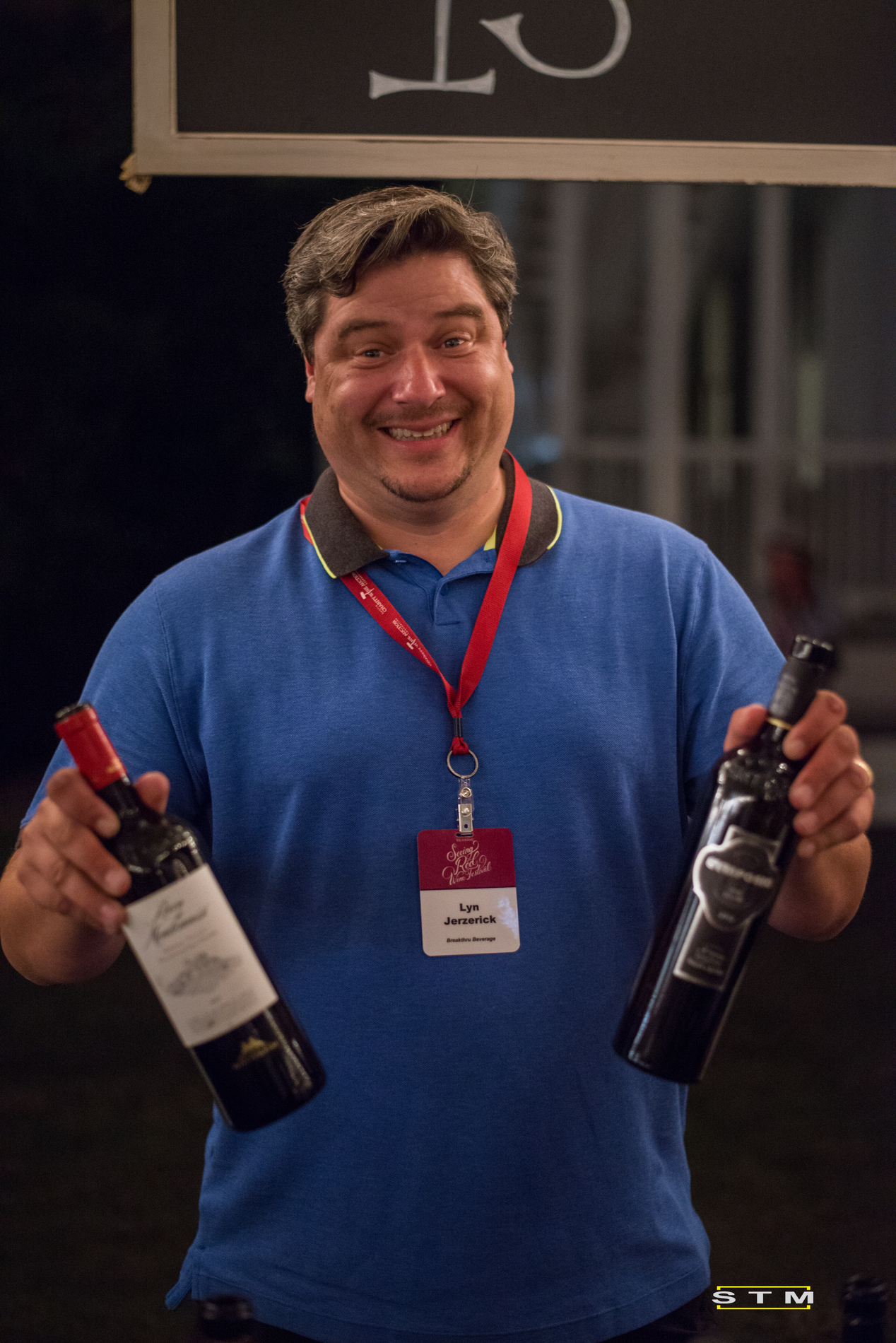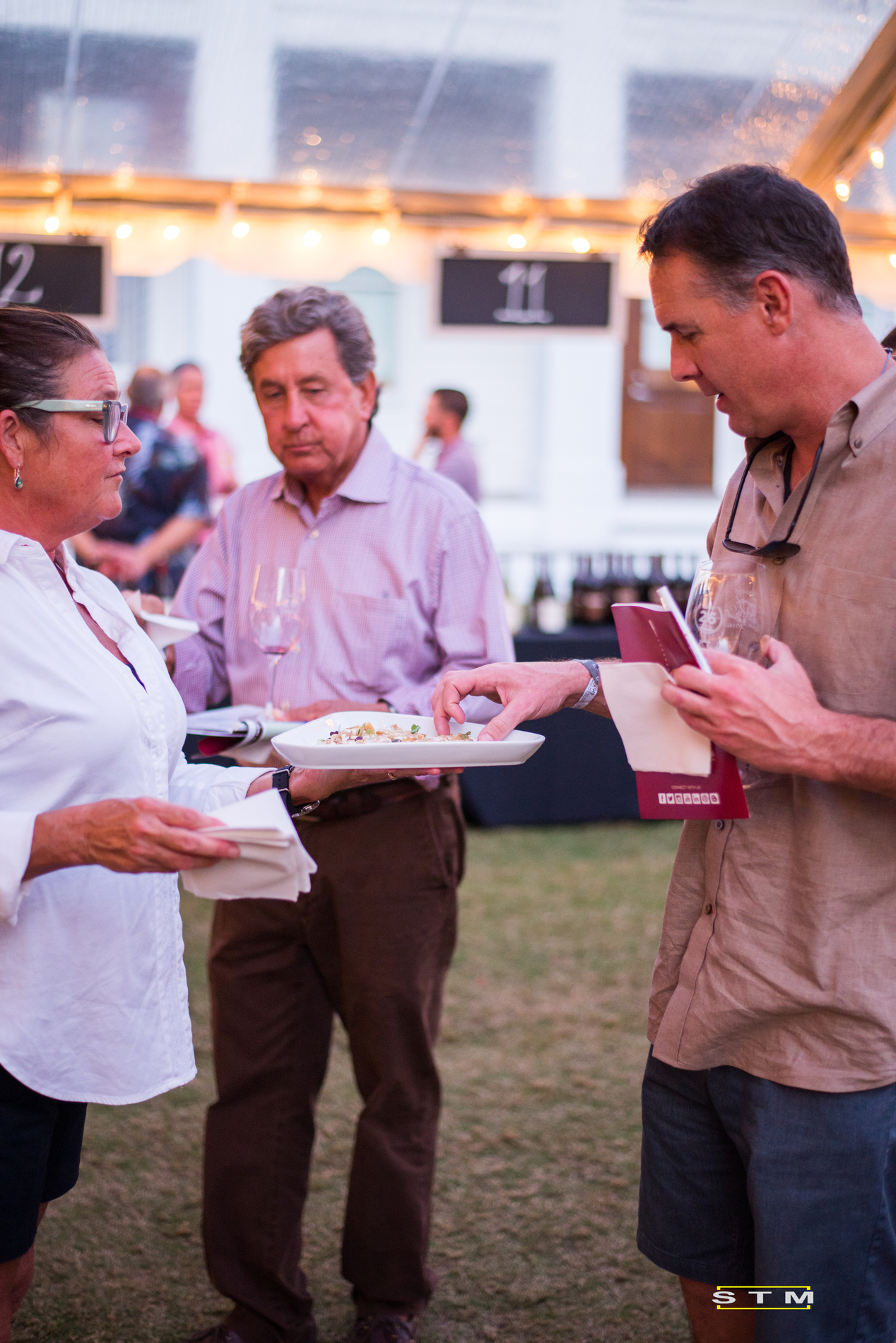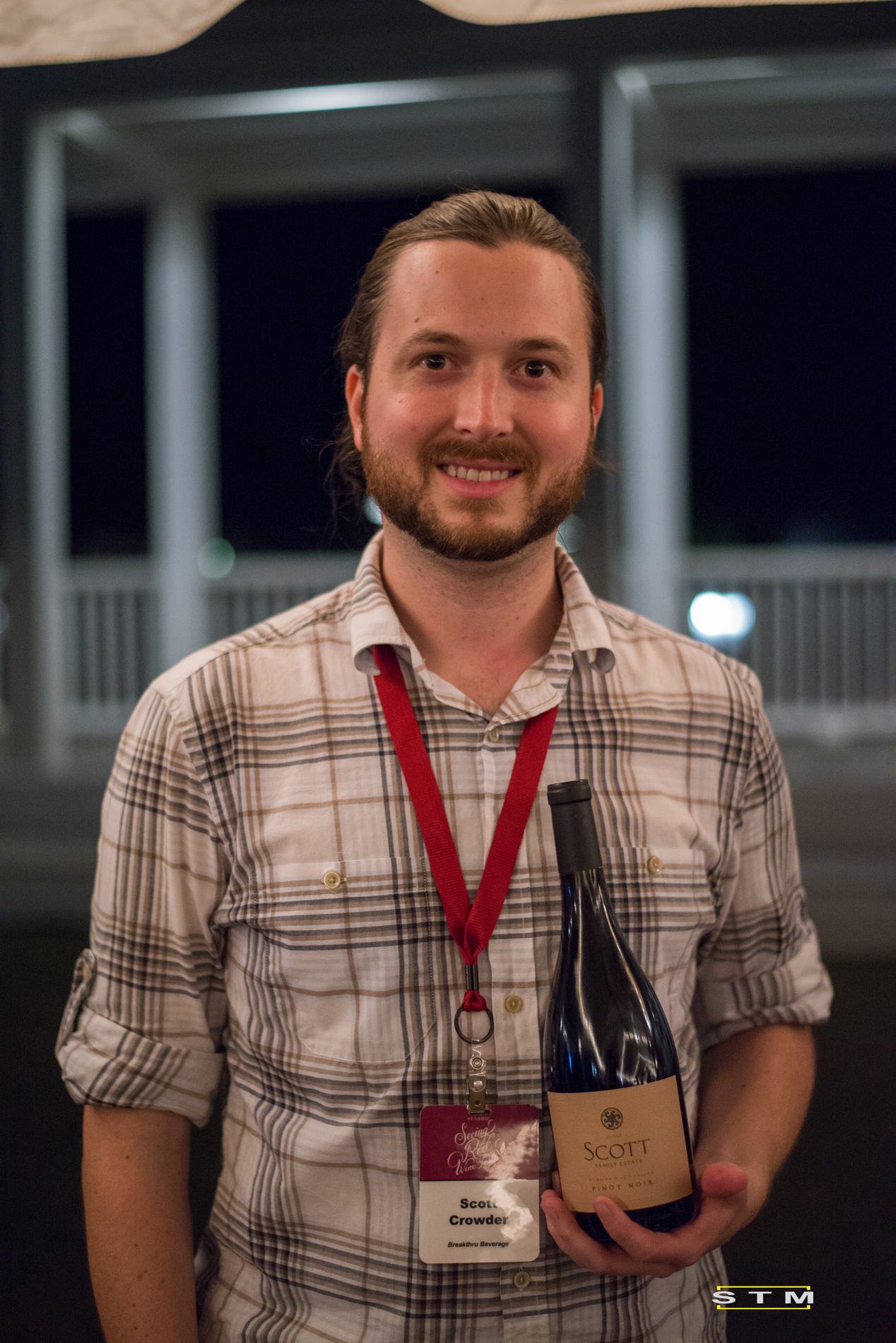 Saturday was a busy day in Seaside's Central Square as the Seeing Red Wine Festival kicked into full swing. It's no wonder the event has been named by Fodor's Travel as a top ten "Can't-Miss Wine Festival." A global selection of wines was available for tasting and purchase as patrons enjoyed a sunny, mild afternoon beside the beautiful Gulf of Mexico and white-sand beaches of Northwest Florida.
Acclaimed chef Jim Shirley and the Great Southern Cafe, a longtime Seaside staple, kicked off the festival's final day with the Celebration of Bubbles Sunday brunch, featuring sparkling wines such as champagne, cava, and Prosecco, as well as some of the restaurant's best brunch items.
As always, the DCWAF's focus is on philanthropy. Sunday's finale included the Charity Wine Walkabout at the Lyceum Lawn. Guests enjoyed perusing and bidding on items from the silent auction including wine packages, vineyard and winery tours, art, vacations, and more! The event is one of the many ways DCWAF raises funds during the year in order to host the Destin Charity Wine Auction each April in support of 15 local children's charities.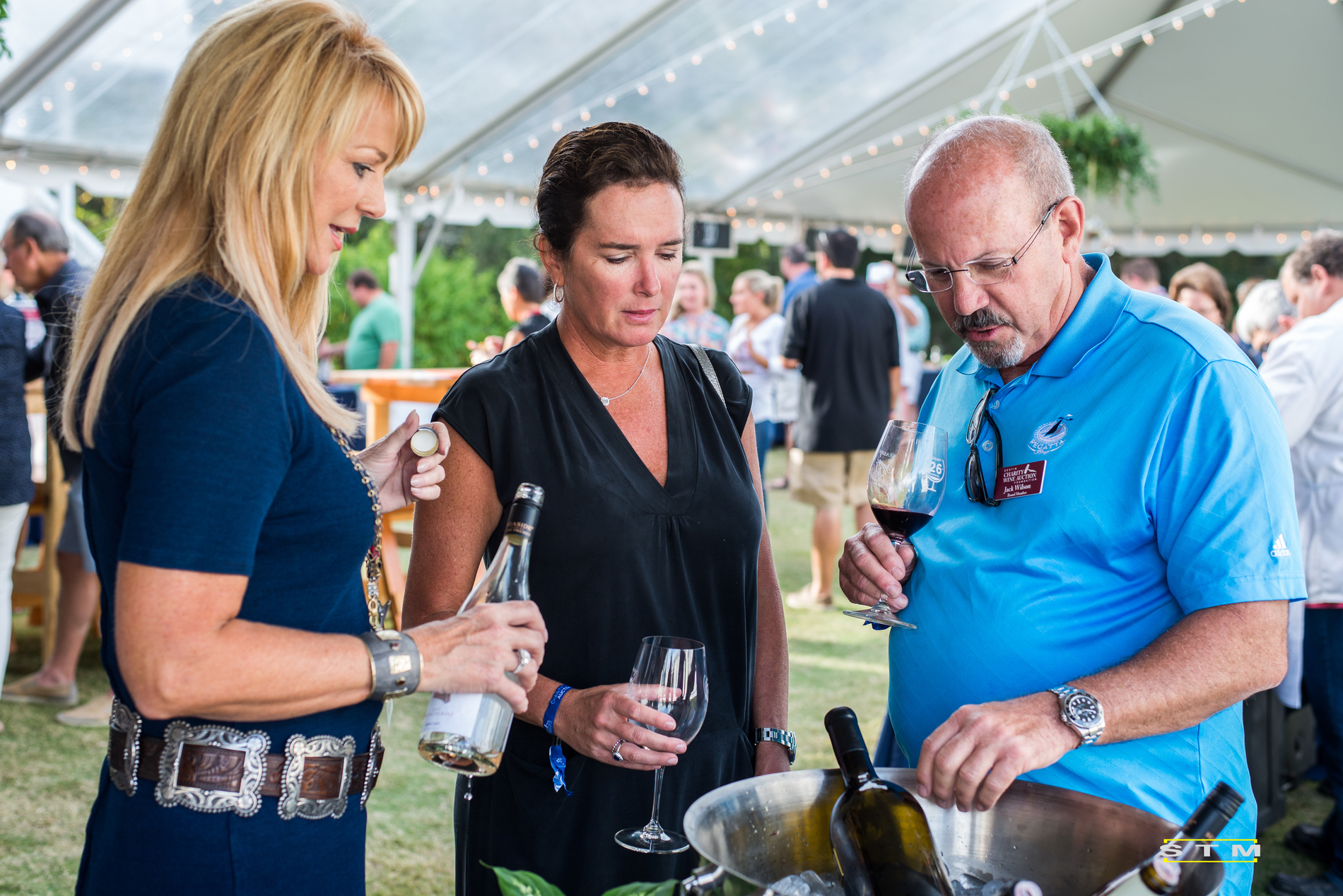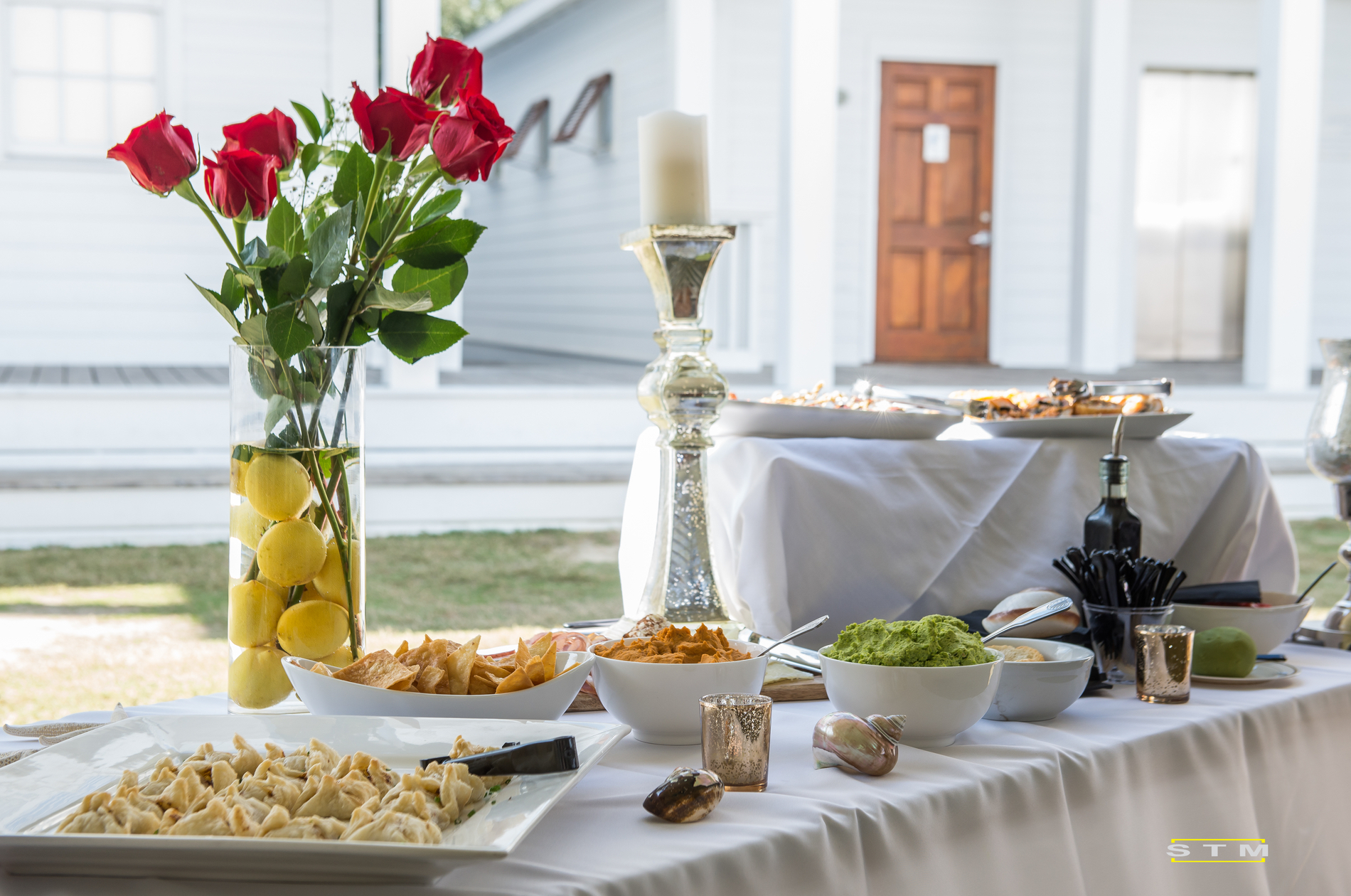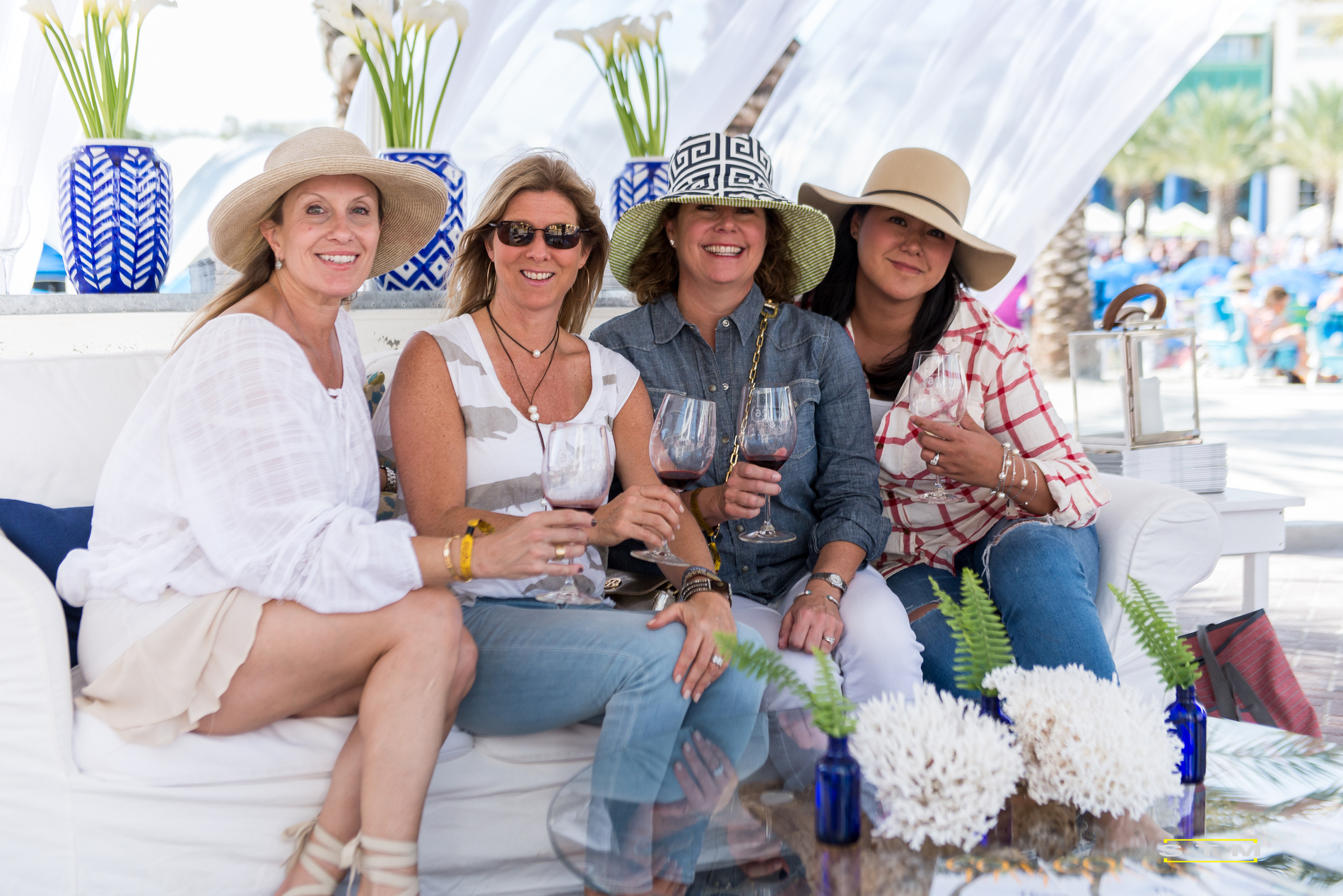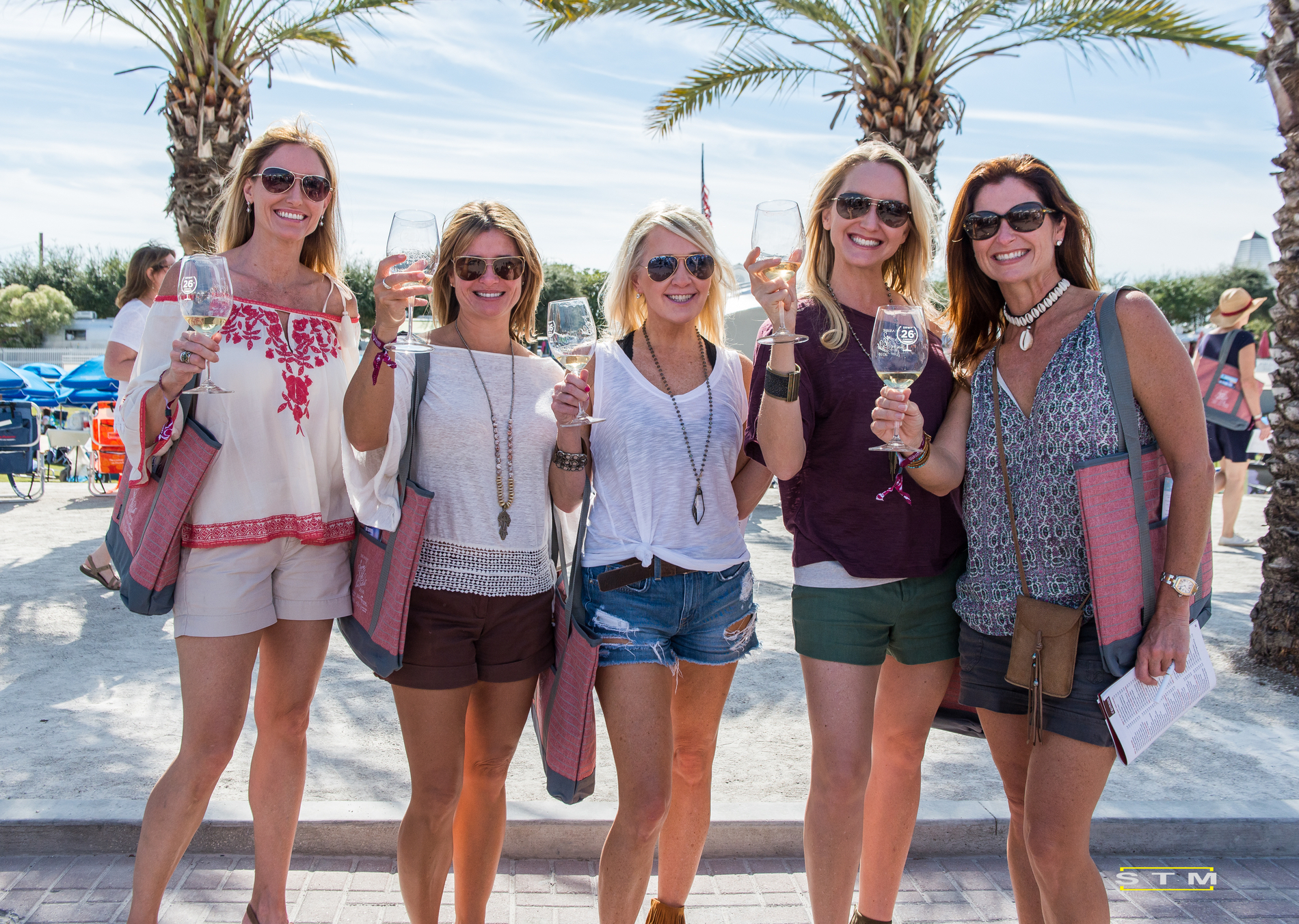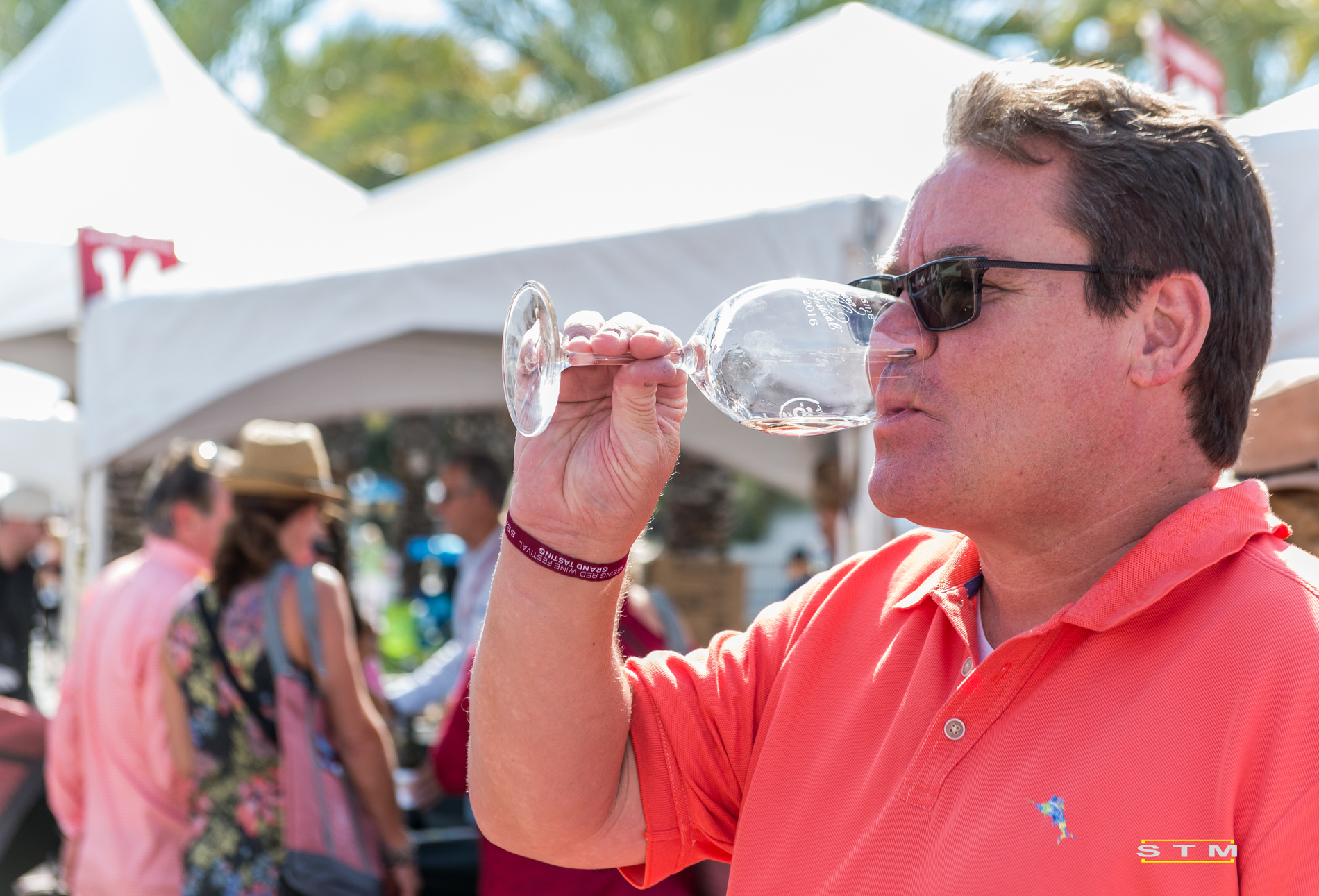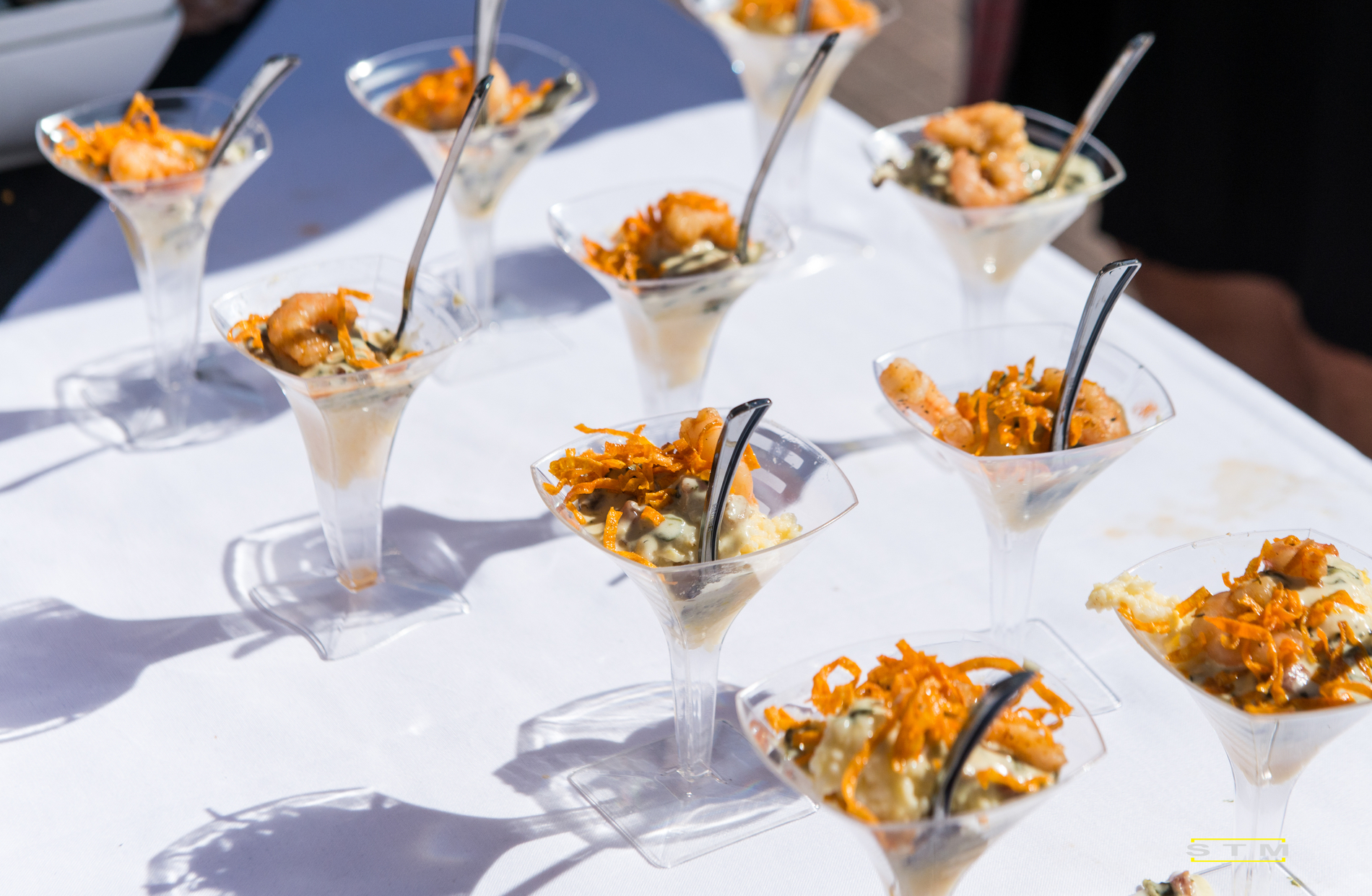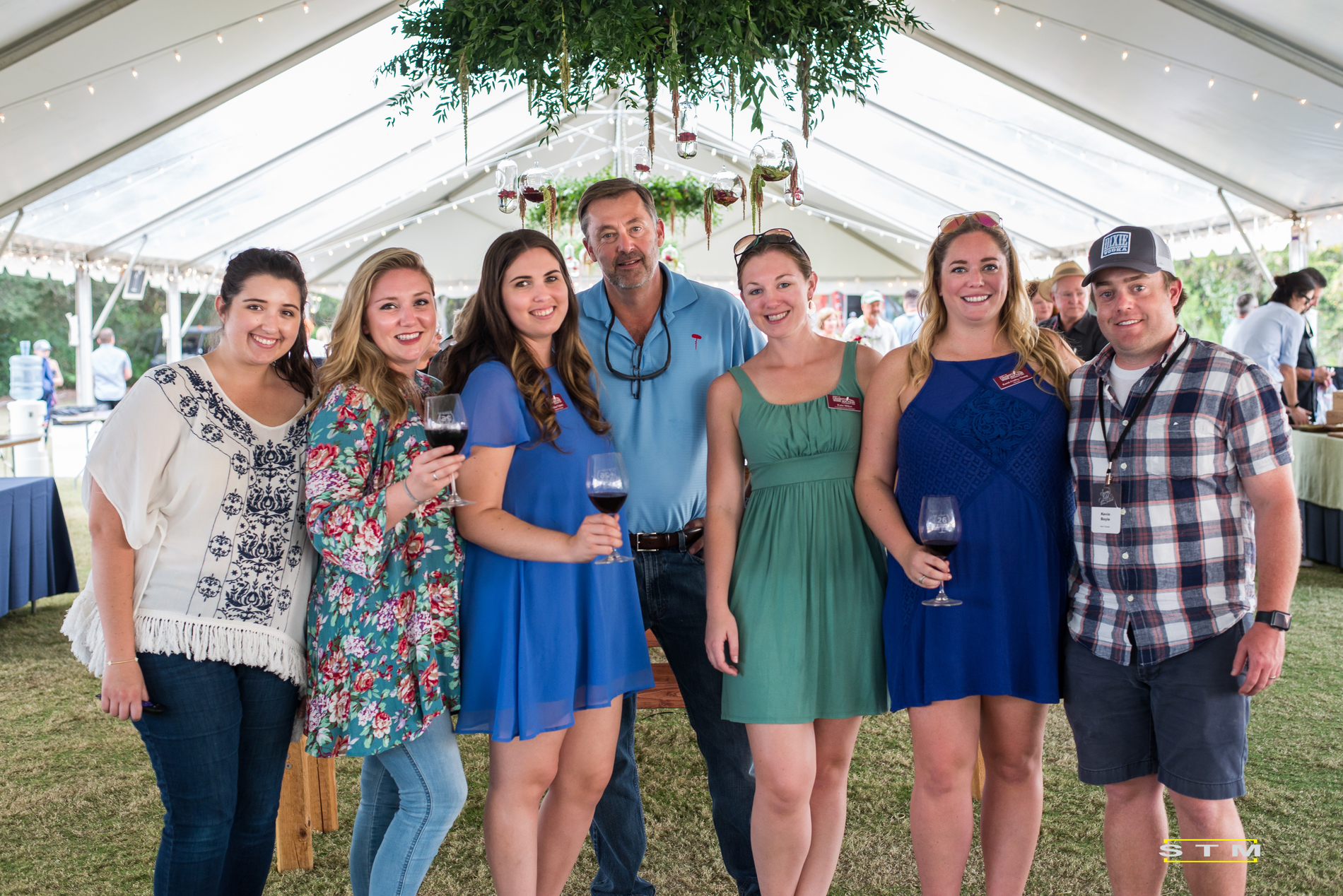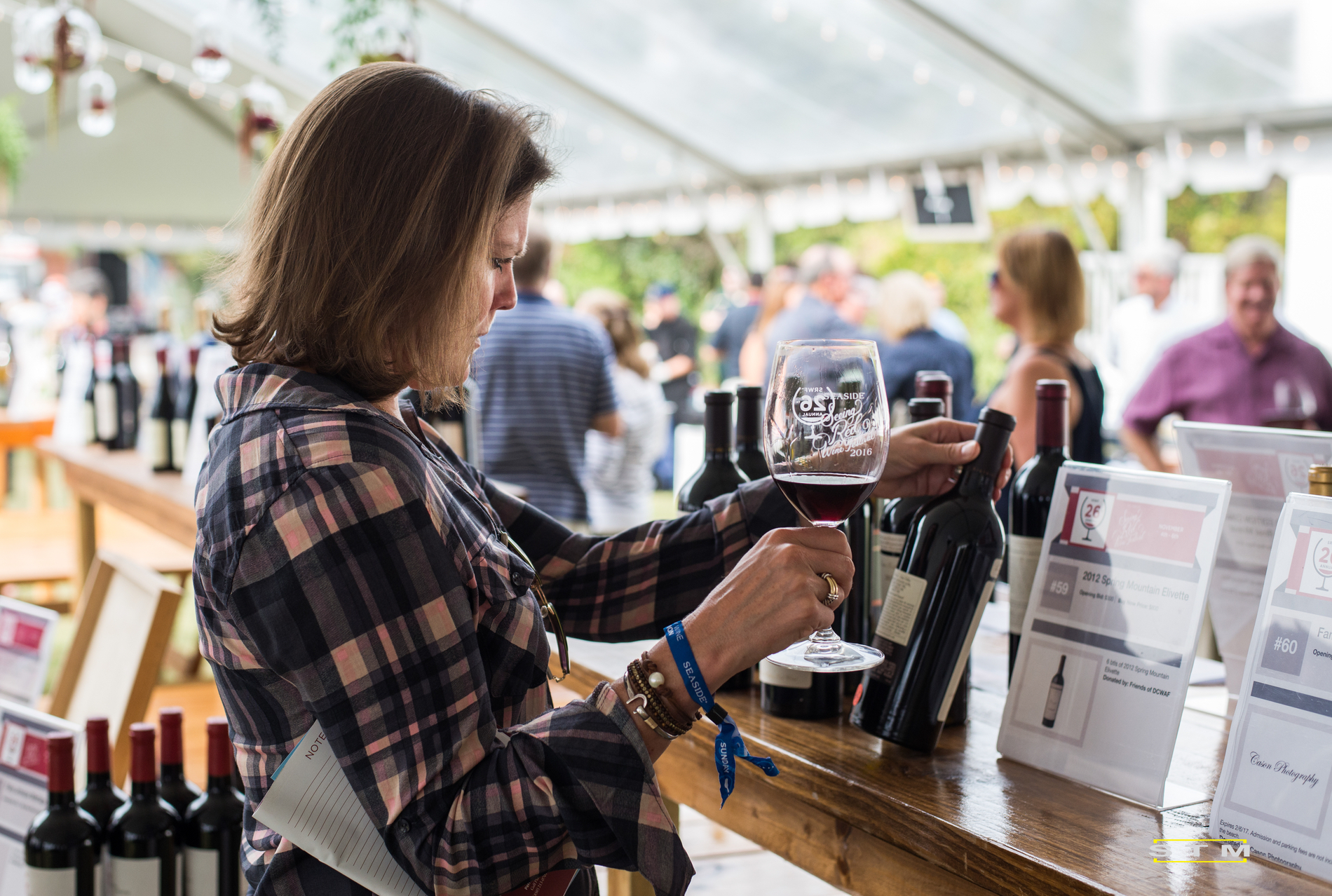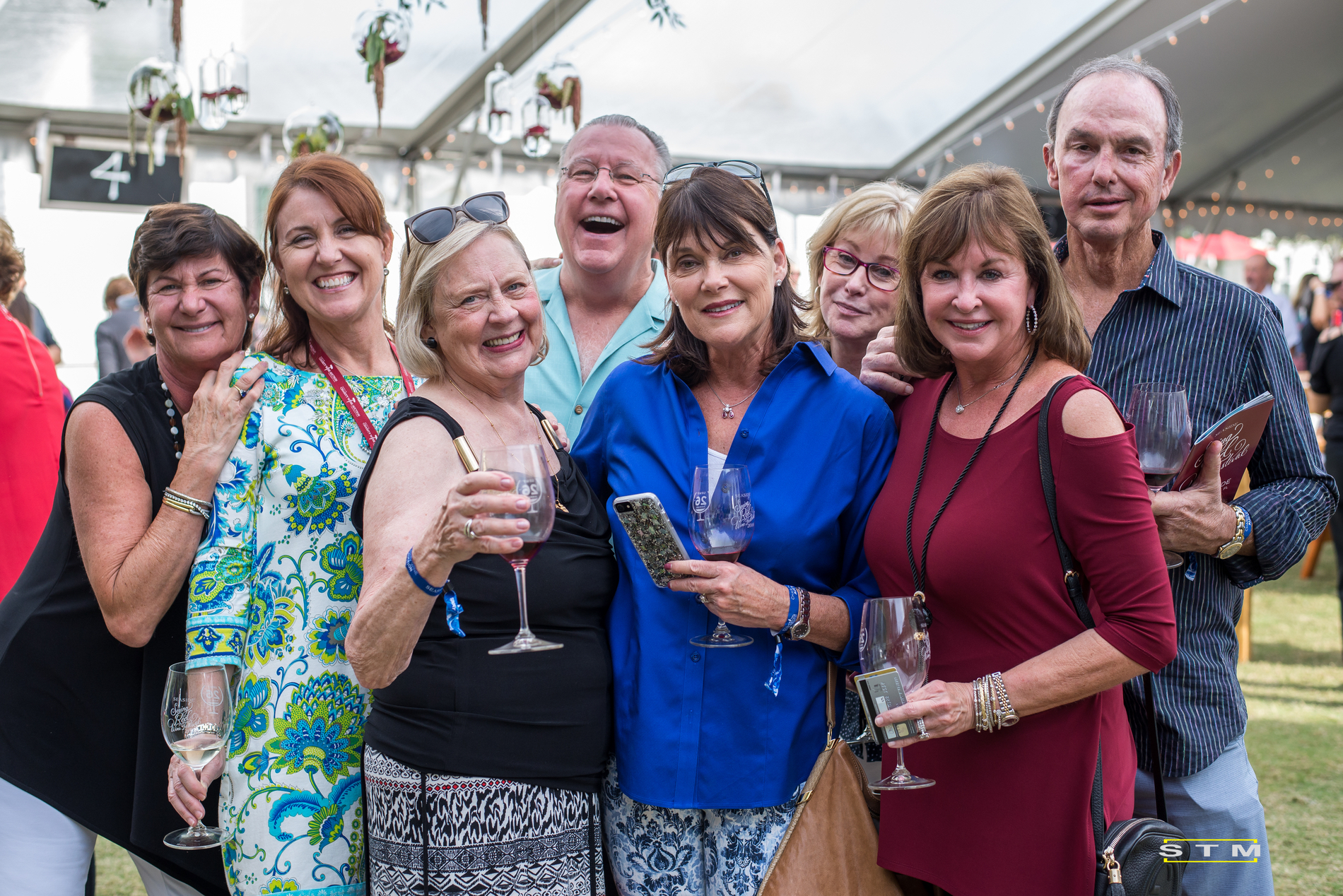 "We at Seaside are delighted to bring this worthwhile addition to our immensely popular wine festival. Sunday's event adds value and depth to the weekend by providing additional funds for Northwest Florida children in need," said Director of Public Relations and Marketing for SEASIDE® Community Development, Lori Leath Smith. "We look forward to the event's continued growth and we feel the extended partnership of Seaside and the DCWAF will only contribute further to the overall success of the festival."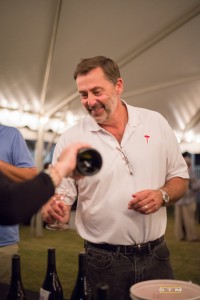 DCWAF Executive Director John Russell added, "We were especially excited about bringing Sunday's event down to Seaside to join the rest the of the Seeing Red festivities, and hope it will create a new tradition for the 30-A and South Walton community."
Beneficiaries of the DCWAF's contributions during its 2015–2016 season of events included: AMIKids Emerald Coast, Boys & Girls Clubs of the Emerald Coast, Children in Crisis, Children's Volunteer Health Network, Emerald Coast Autism Center, Emerald Coast Children's Advocacy Center, Food for Thought Outreach, Habitat for Humanity of Walton County, Homelessness & Housing Alliance, Opportunity Place, Pathways for Change, Sacred Heart Hospital on the Emerald Coast, Shelter House of Northwest Florida, The Arc of the Emerald Coast, and Youth Village. Donations totaled an impressive $2,660,000 this year!
The Seeing Red Wine Festival and DCWAF events year-round are a tribute to the heart and soul of the people of the Emerald Coast. On behalf of VIE, thank you for all you do to promote children's welfare in our area and to bring visitors to Northwest Florida from around the world.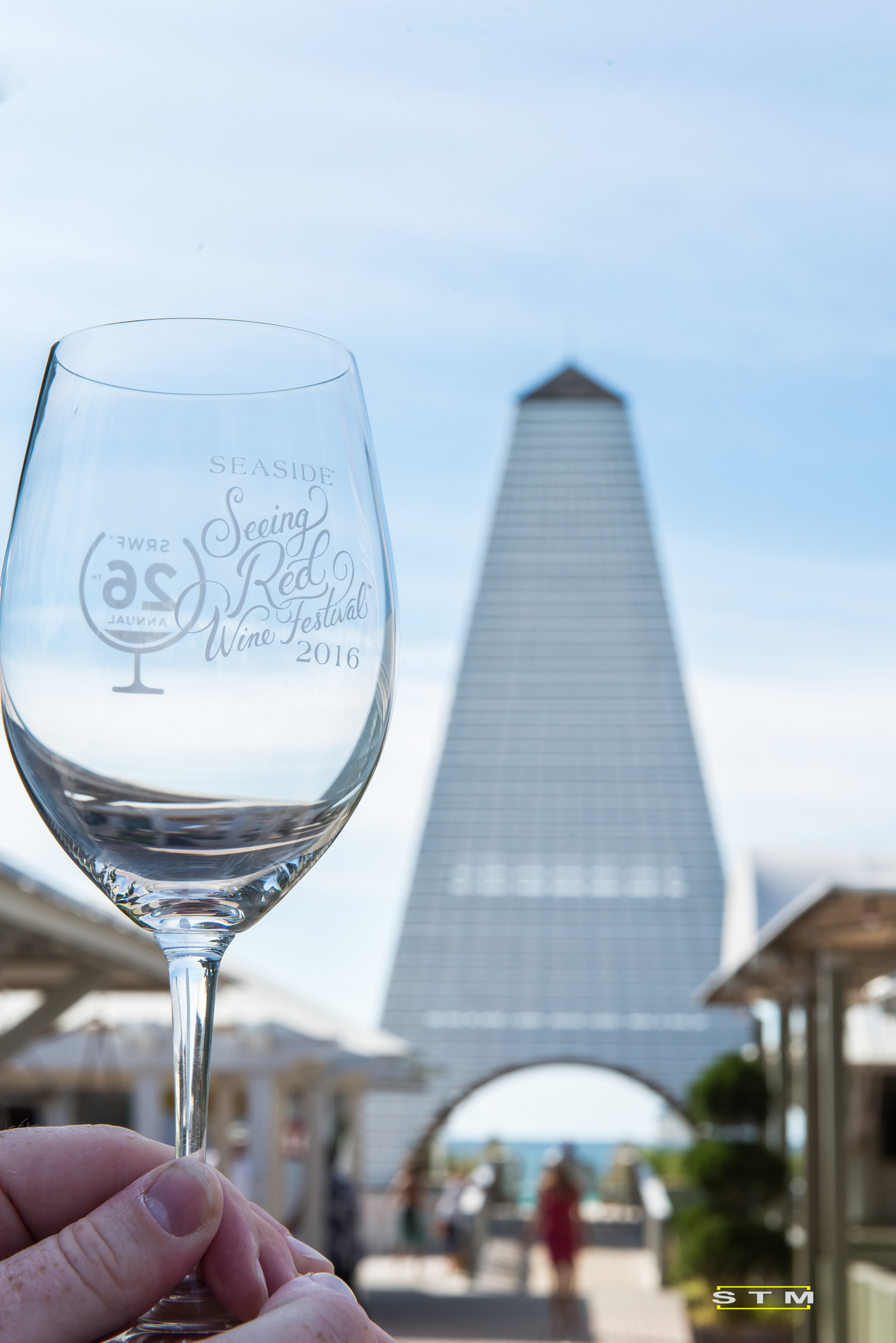 Learn more at DCWAF.org and check for 2017 tickets at SeeingRedWineFestival.com.
---