VIE Book Club: Verity by Colleen Hoover
---
December 5, 2022
Get Ready for a Nail-Biting, Toe-Curling Thriller.
Following on the heels of a feel-good rom-com like Runaway Groomsman, my next VIE Book Club pick took a complete 180-degree turn. Colleen Hoover has become a New York Times #1 Bestselling Author with her heartfelt romantic dramas such as the It Ends with Us series. Still, as her first venture into the romantic thriller genre, Verity is more likely to have readers on the edge of their seats than in tears.
The story starts with Lowen and Jeremy, a couple of "chronics"—people who seem to have chronic bad luck or misfortune in life—who both witness a tragedy on the streets of Manhattan. Lowen, a reclusive thriller author, is unexpectedly reunited with Jeremy shortly afterward when she finds out that his wife, the famous author Verity Crawford, has incurred a devastating injury and can't finish her bestselling series. Jeremy and Verity's publishers ask Lowen to complete the series as a coauthor, and the struggling writer can hardly say no to such a deal. So Lowen travels to the Crawfords' home upstate to learn more about Verity and rifles through her office for outlines and book material to finish the series—what she's not expecting to find is Verity's memoir. And it's a doozy. With every chapter Lowen reads, the more engrossed and terrified she becomes. But, of course, the handsome and charming Jeremy keeps giving her reasons to stay.
This book was a quick read, especially the last hundred or so pages, because, like Lowen with the forbidden autobiography, I couldn't put it down! The ending will undoubtedly leave you reeling, for better or worse. There's a reason this one has gleaned 4.5 out of 5 stars from nearly 1.4 million ratings and over 145,000 written reviews on Goodreads. It's part romance with a hefty dose of psychological thriller, a bit of comedy, and more twists and turns than your favorite roller coaster.
If you're looking for an exciting new read that keeps you on your toes, mixed with some spicy romance, Colleen Hoover has got you covered with this one. I'm looking forward to reading some more from this author.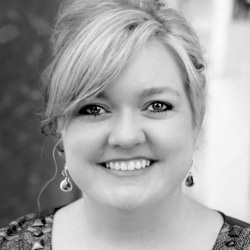 If you're already a fan, let us know your favorites in the comments, or catch up with us on Instagram @viemagazine and @viebookclub!
What should we read in 2023? Be sure to let us know, and if you're a fan of podcasts, head over to your favorite listening platform or Click Here to check out VIE Speaks, hosted by our CEO/editor-in-chief, Lisa Marie Burwell.
---