Neighbors Helping Neighbors
---
January 13, 2020
Come Build a House with Us
Welcome to our ever-evolving story about the VIE Beach House – A Show Home. We have been busily working on a year-long marketing and sponsorship program with the house debuting in Fall 2020. This allows us to tell many fascinating stories about each and every sponsor helping us build a very different show home that we liken to a modern beach barn—a rustic coastal retreat. A portion of proceeds from the sale of the house will be donated through the VIE Foundation to various charities toward the ongoing Hurricane Michael Relief Efforts in the Florida Panhandle and the Sonder Project. This is a sincere community effort with all sponsorships uplifting a significant endeavor for the good of our neighbors who suffered unimaginable loss only miles away from our beautiful shores.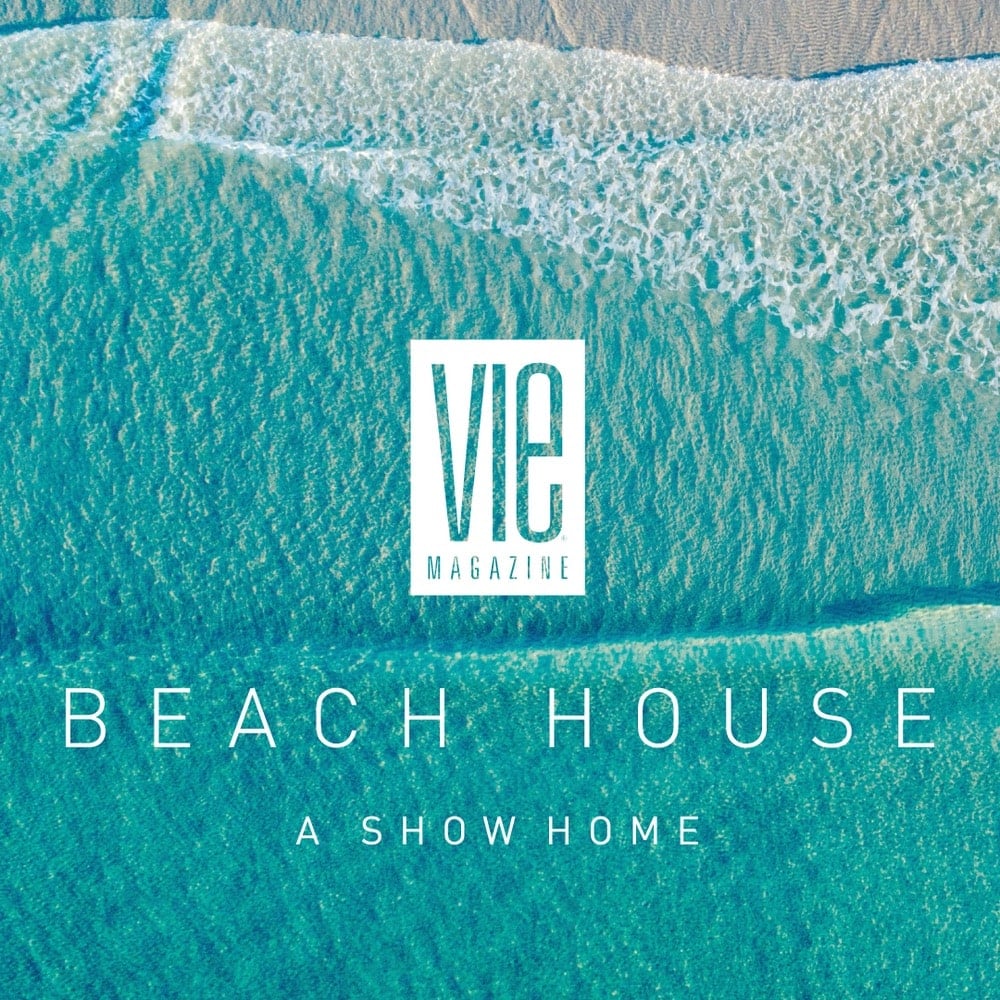 The homesite is located in the quaint residential community of Seagrove Beach, tucked among the lush natural landscape one block from the white-sand beach and Gulf of Mexico. Developers Suzy and Jim Accola are teaming up with VIE magazine for the VIE Beach House – A Show Home, which will be a brand-new single-family residence that showcases a beach house-meets-Bohemian style designed to promote an ideal coastal lifestyle. Custom finishes and furnishings, inspired artwork, and top-of-the-line amenities will converge in a peaceful oasis near the Gulf.
"I have so much respect for the Accolas after working with them six years ago on our first show home, Maison de VIE in the WaterColor community," says Lisa Burwell, founder, and editor-in-chief of VIE. In addition to that project, VIE produced the Modern Minimalist show home in Santa Rosa Beach and the Legacy Home in WaterSound Beach, Florida, making the Beach House its fourth rendition of a show home. "It's going to be the best one yet. The lineup of sponsors and brand partners we have curated and chosen to align with is stellar!"
Partners will include Q Tile and Q Studio, Coastal Elements Construction, Gregory D. Jazayeri, Isidro Dunbar Modern Interiors, Farrow & Ball, American Leather, Artistic Tile, New Ravenna, Sabine Hill, Brown Jordan, Summer House Lifestyle, Lovelace Interiors, Cindy McCarley Designs, SICIS, Porcelanosa, Bevolo Gas & Electric Lights, Jonah Allen Studio, E. F. San Juan, Grimes Cabinets, Maison30A Home + Garden, Frank's Cash and Carry, The Beach Group Properties, and the Charleston Academy of Domestic Pursuits, with more to be announced leading up to the home's debut in the fall of 2020.
"It isn't your typical waterfront home—it's set only a block from the beach among the rustic landscape of Seagrove," Suzy adds. "We love the sense of privacy, which lends itself to a courtyard feel in the backyard. The pool area will be a big surprise with the help of one of our favorite tile vendors and an amazing local artist. We are really looking forward to getting the creative energies flowing and rolling up our sleeves!"
Stories 
We have a robust list of current sponsors, but here are a few highlights for you. We will be telling individual stories like this throughout the year in the media, social marketing platforms, and in VIE.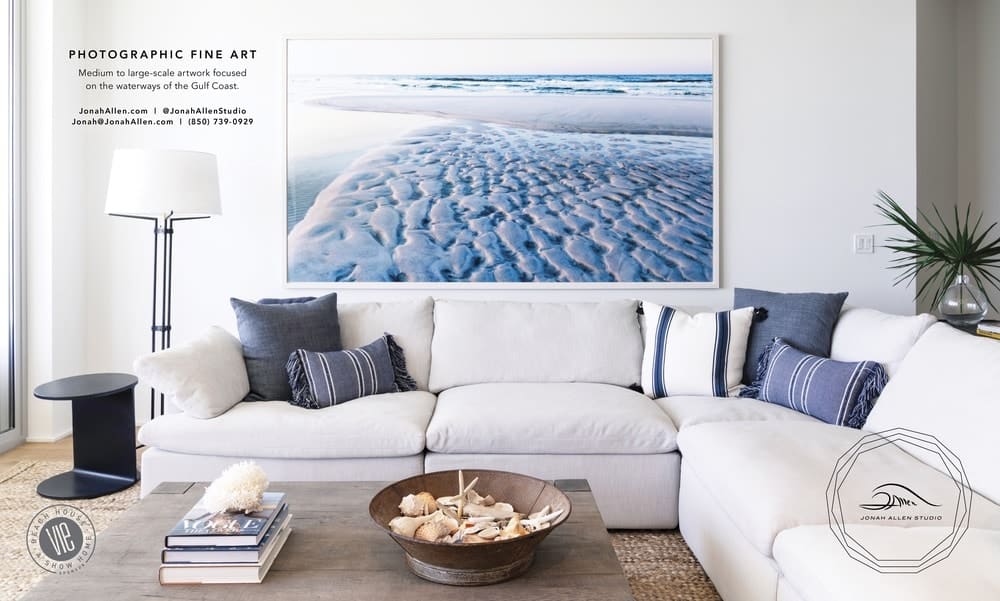 Jonah Allen and Lisa Burwell met several months ago to discuss him allowing us to use his amazing images of the beach for our branding of VIE Beach House – A Show Home. Since we live and work at the along the shores of South Walton, Florida, and the show home is located just minutes away from the Gulf, we knew it would be perfect to actually show off the beaches with the aerial fine-art photography of the very talented artist Jonah Allen. We worked out an exchange for the partnership to ignite our branding campaign with the hope that another sponsor, Italy-based tile company SICIS (who worked on the last show home we did with the Accolas) using Jonah's photography to create a tile mosaic that would line the show home's pool. Since then, the plan has taken off, and Suzy Accola and Jonah have met to decide which image they will use to create a local masterpiece.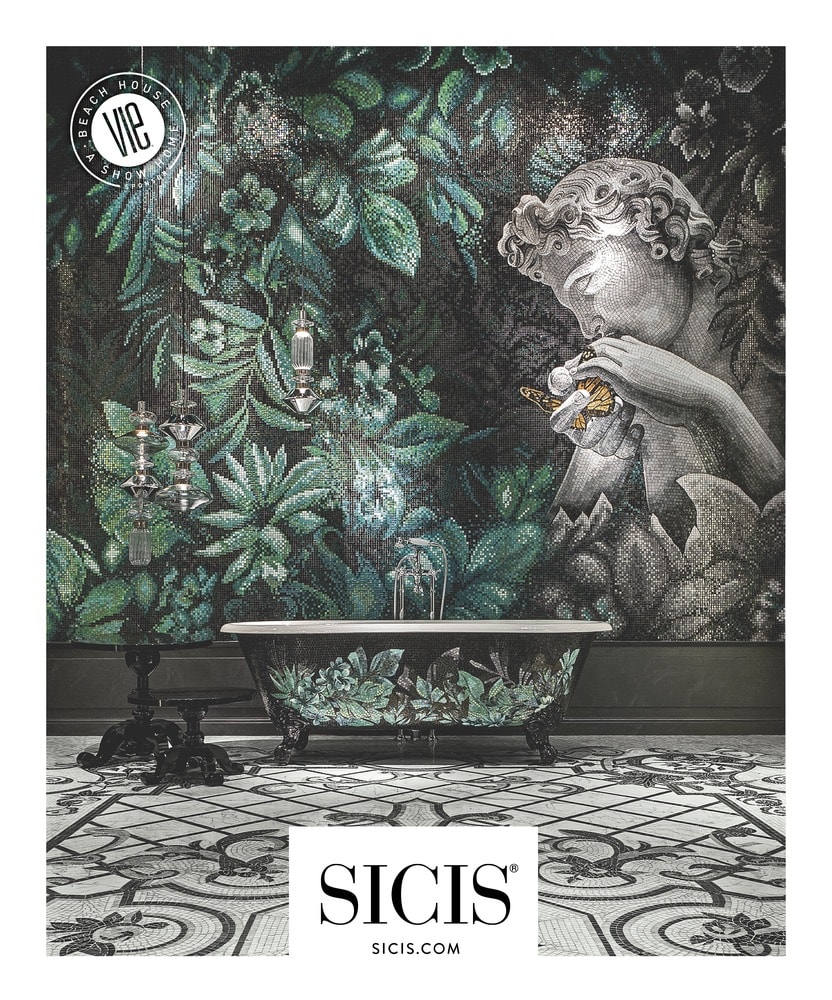 Since Jonah captured photos of the devastation of Hurricane Michael prior to our meeting, we have also decided we are going to a one-man art show as part of the grand opening events once the home is open to view. Those images will grace one of the walls of the new home, and another wall will display his beautiful artistic pictures of the beach to show the very powerful ebb and flow of nature as we reverently reflect that we are not in control.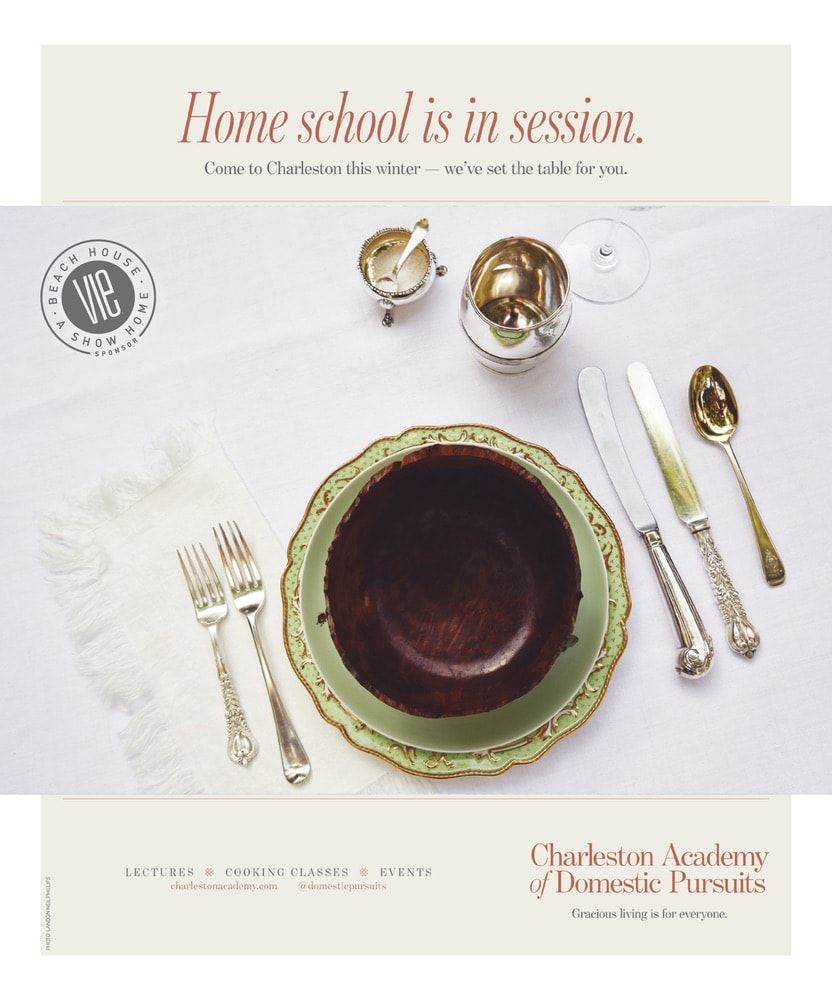 Charleston Academy of Domestic Pursuits 
Founder, author, socialite, and speaker Suzanne Pollak, who is also the dean of the Charleston Academy of Domestic Pursuits, and Lisa Burwell started conversing in May about how she could become involved in the show home. What began as a conversation has now turned into a unique approach to building a show home: the process will include hosting lectures and seminars on how to truly live a good life in your new beach house. Dean Pollak will show us how to entertain, cook, create floral arrangements, and establish your new refuge for your family and friends in what she has coined, "Learning Your Social IQ and How to Actually Live in Your Home."
We will continue to tell stories like this all year long and thank you for joining hands with us!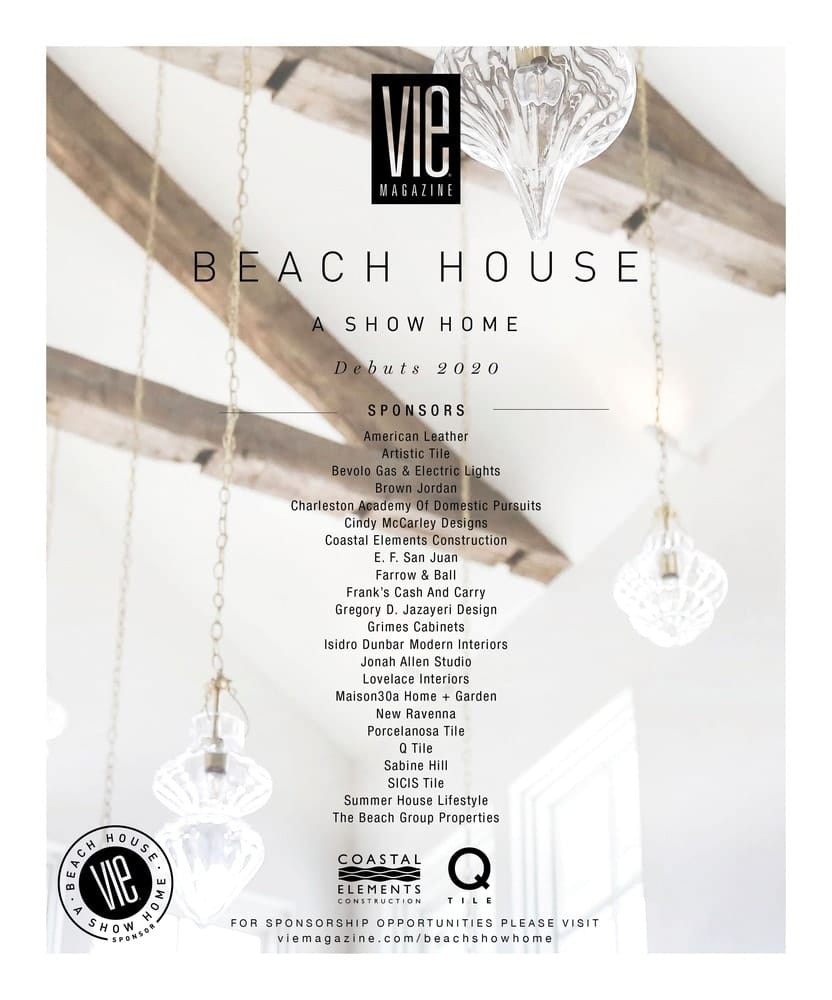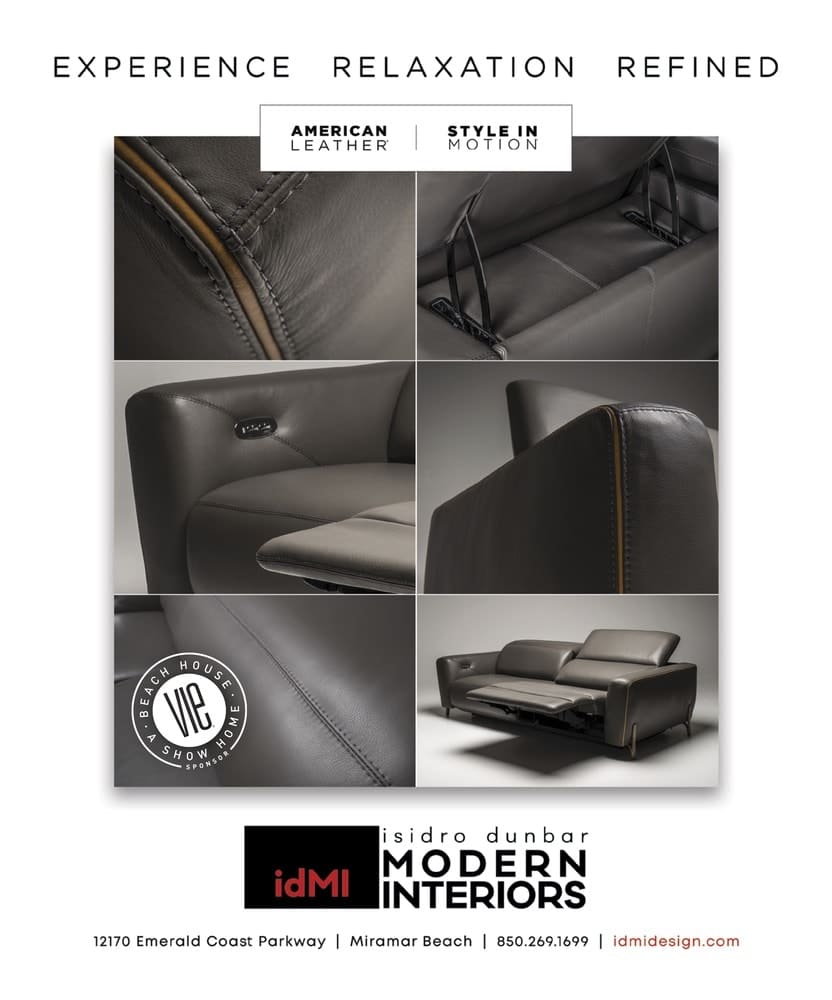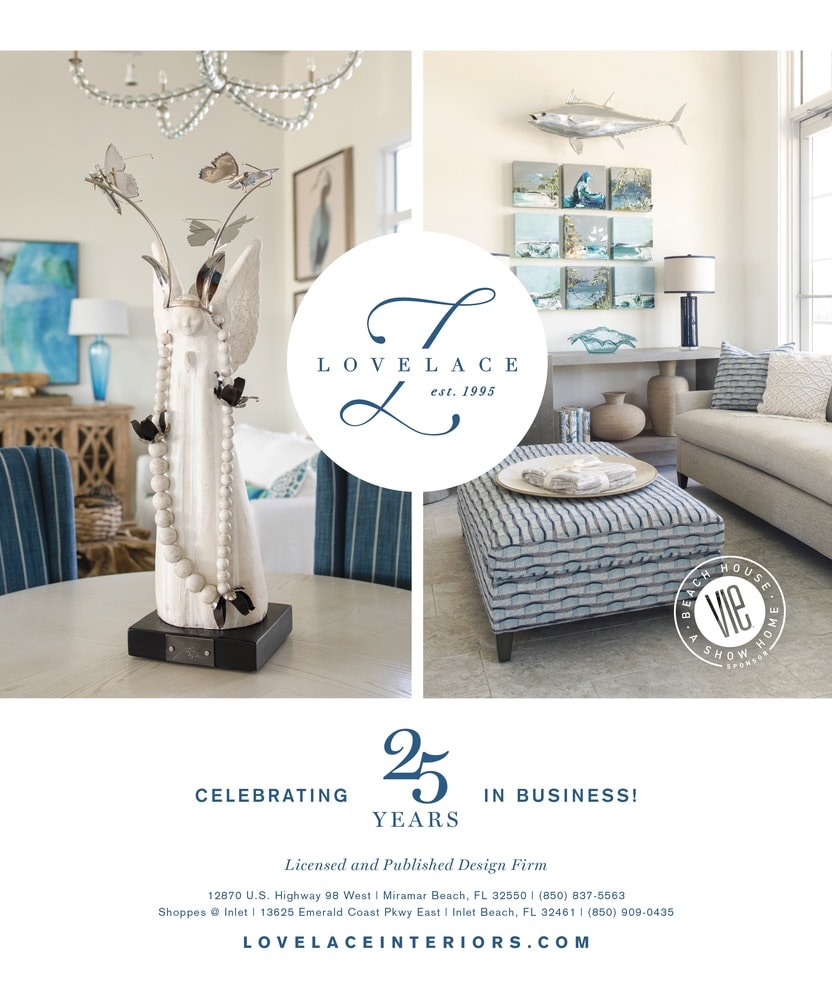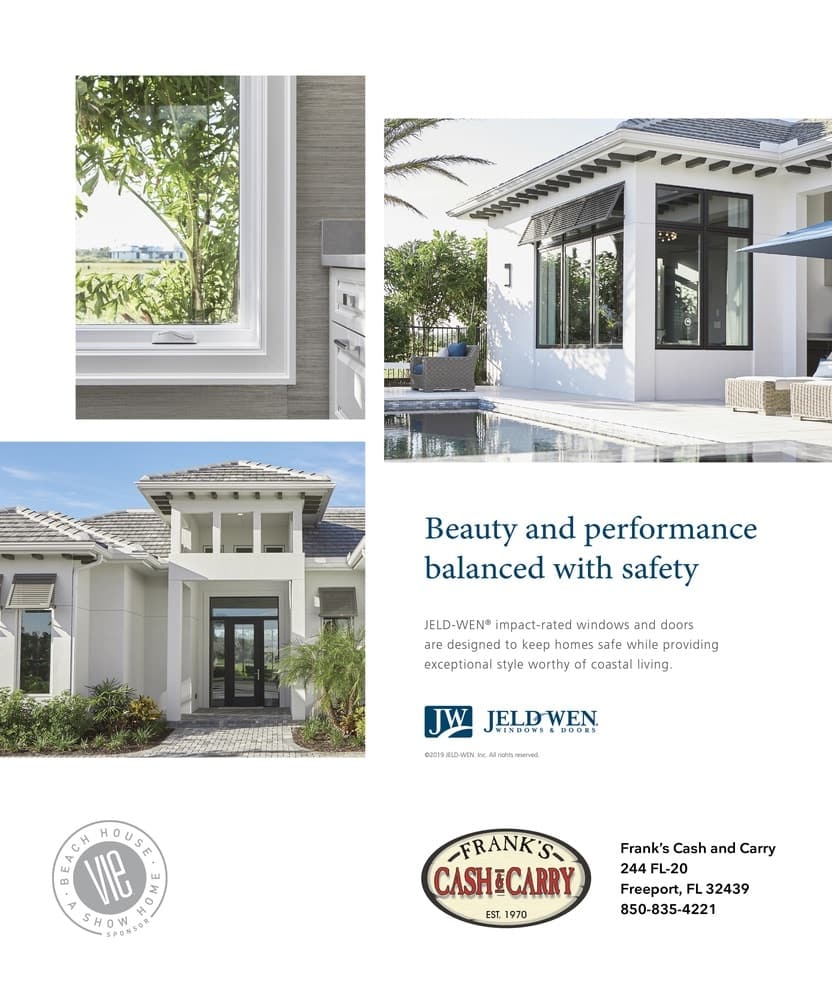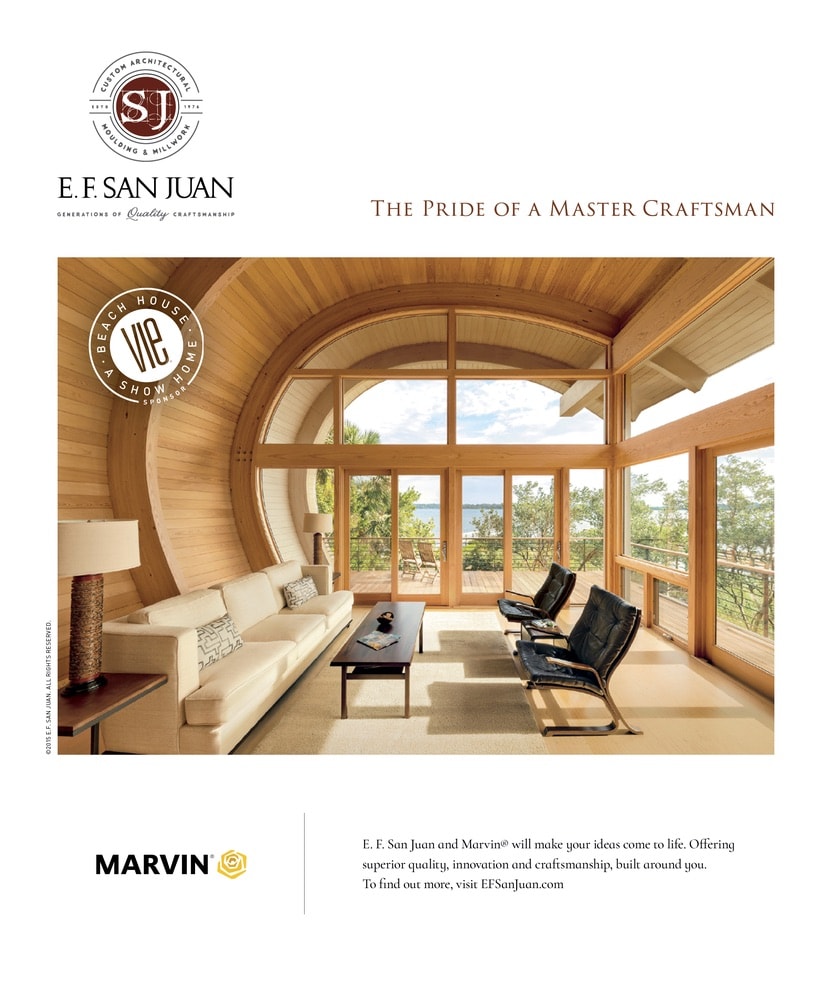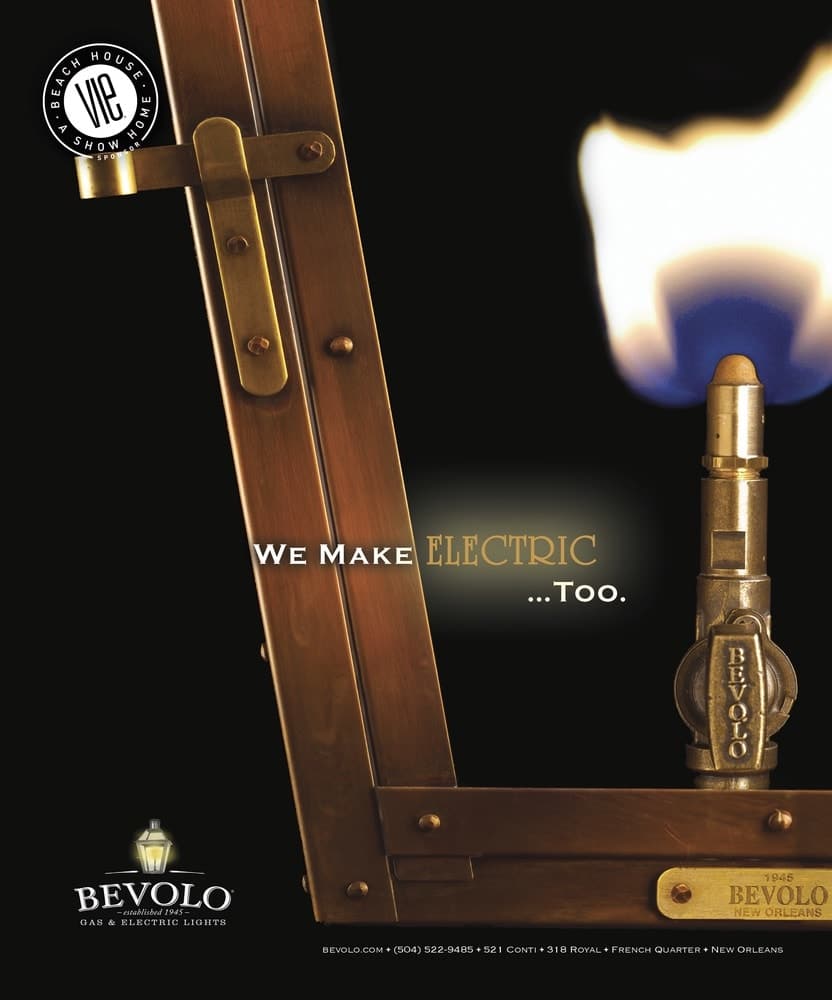 AD SPONSORSHIP PROGRAM
A media advertiser/sponsor will benefit by joining a larger advertiser pool within the Show House Program with a comparatively modest advertising investment; each Advertiser/Vendor benefits from significant exposure that would otherwise be unattainable individually, which will considerably boost their brand within the VIE magazine readership area and online marketing platforms.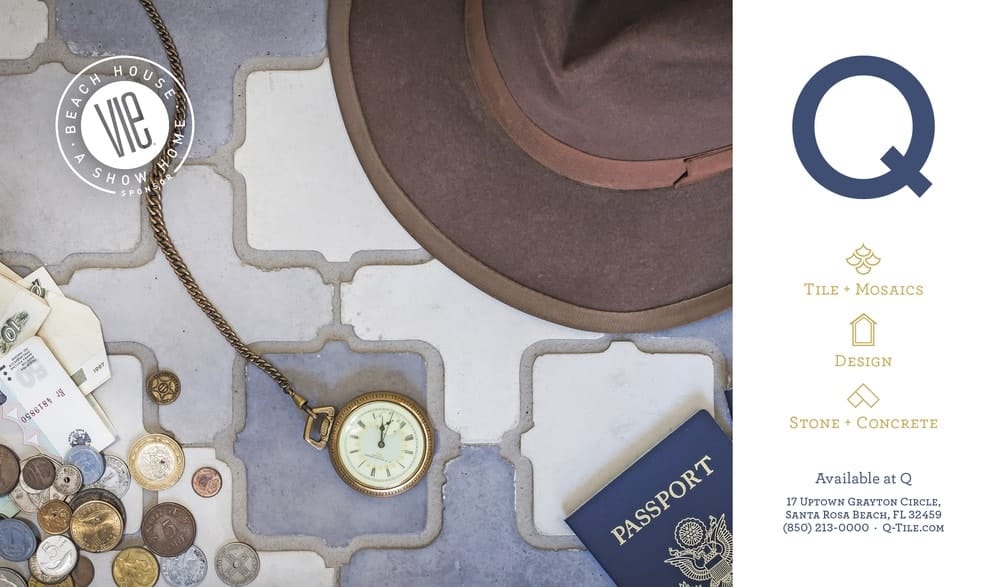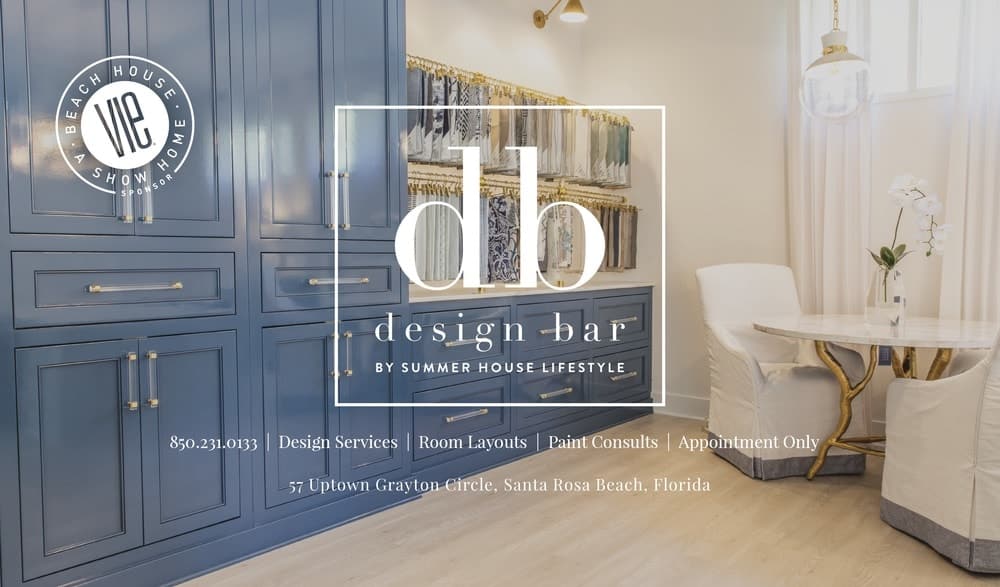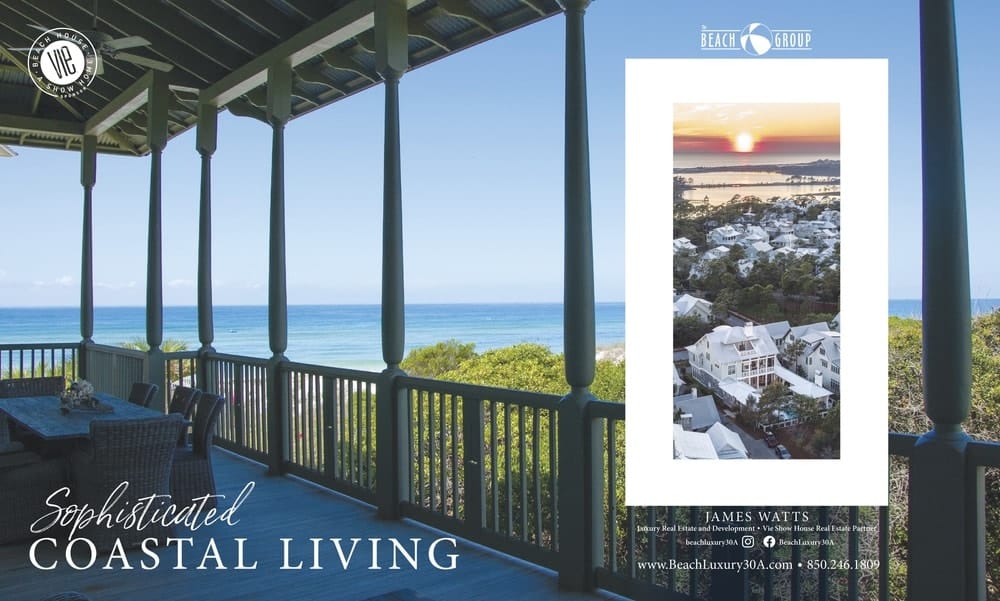 To learn more about how you can become a sponsor, click here or contact Lisa Burwell at lisa@viemagazine.com.
---