Valentine's Day Gift Guide 2021
---
February 5, 2021
With Valentine's day coming up, we put together a list of items pulling at our heartstrings this year. Show your person—whether that's your significant other, your Galentine, or yourself—how much you care by giving something to make him or her feel special. This list is full of luxury items that are stylish, sophisticated, practical, and classic. For gentlemen looking to get something to make her swoon, such as a new handbag or a box of roses, we've got you covered. As for the ladies who like to spoil their men, we've also included our favorite scents and cashmere sweaters to give you some ideas. Scroll down to see two lists of twenty-one special items of various prices for ladies and gentlemen, because its 2021, baby, and this year we're rooting for love!
For Her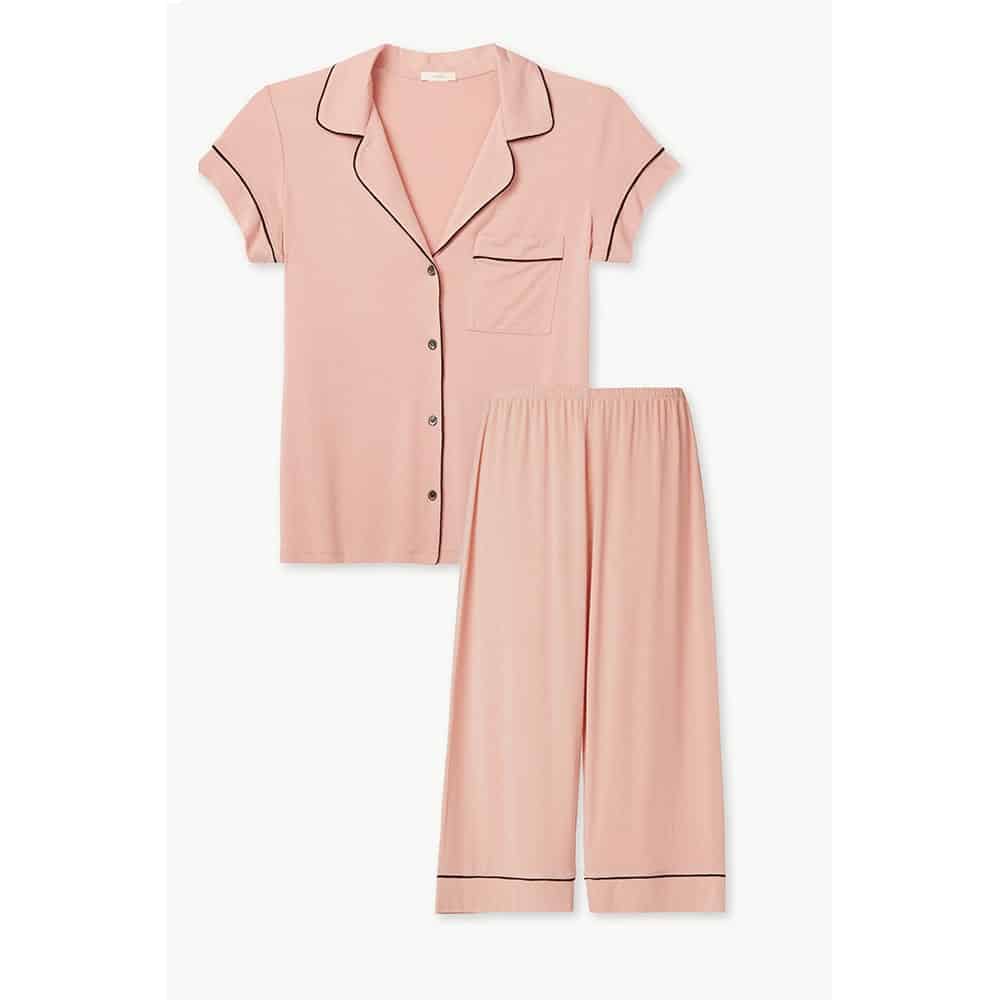 Gisele Short Sleeve and Cropped Pant PJ Set – $118
This classic and cozy set will be sure to make her swoon (and possibly never want to get out of bed—we warned you). Eberyjey's iconic Gisele PJ set is made from super-soft jersey material and is flattering for any body type.
What woman doesn't love roses on Valentine's Day? She'll fall in love over and over again with this beautiful Venus ET Fleur heart-shaped arrangement of real roses that last an entire year. Yep, you're covered for a whole year.
Grand Manege Badana Love Scarf – $315
This timeless and feminine 100% silk scarf is perfect for your beauty who loves to accessorize. It even comes in a heart-shaped Hermès box; what's not to love?
Earhart Blinker Sunglasses – $335
These modern and sleek sunnies by Krewe will make the perfect addition to her collection. We love these because of their unique acetate side shields and stylish edges.
La Perla Balconette Bra in Burgundy Recycled Lycra – $240
This stunning balconette bra by the legendary lingerie brand, La Perla, is inspired by a blooming floral meadow. It will make her feel like the elegant beauty she is, and we're sure you'll agree.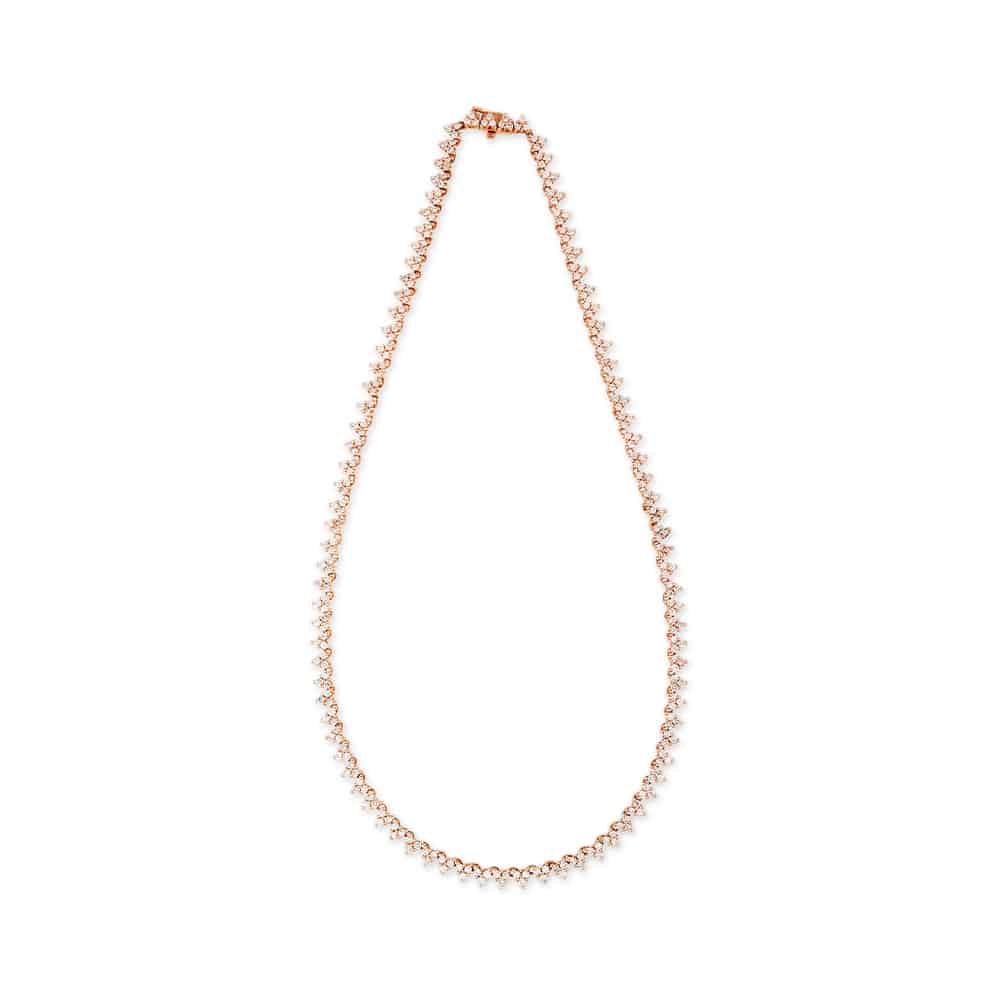 Diamond Lizette Necklace – $19,750
Perhaps the most jaw-dropping item on the list is this Jacquie Aiche Diamond Necklace available in yellow, rose, or white gold. We chose this one because it can be dressed up or down and never goes out of style.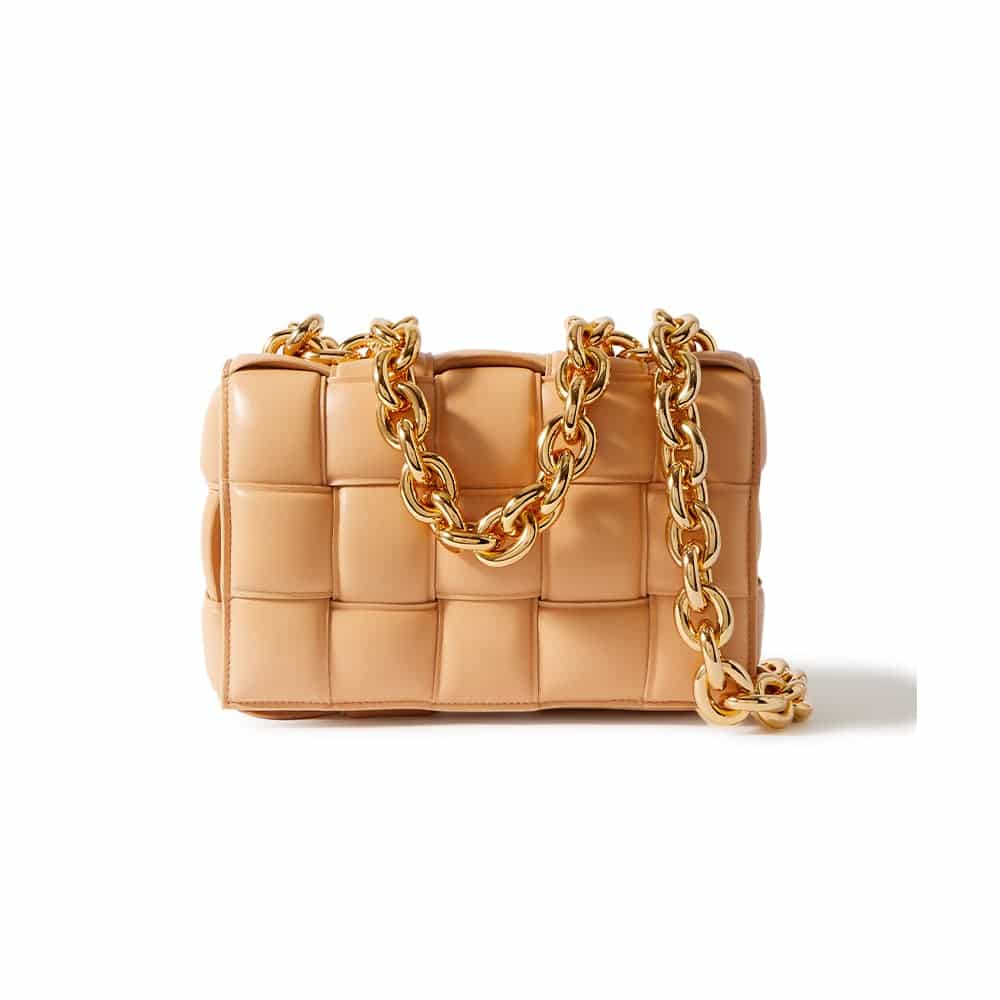 Bottega Veneta Beige Cassette Padded Intrecciato Leather Shoulder Bag – $3,990
This gorgeous and versatile bag by Bottega Veneta is a perfect gift and will make her wonder how she got so lucky. The padded leather strips create a puffy silhouette that we absolutely love.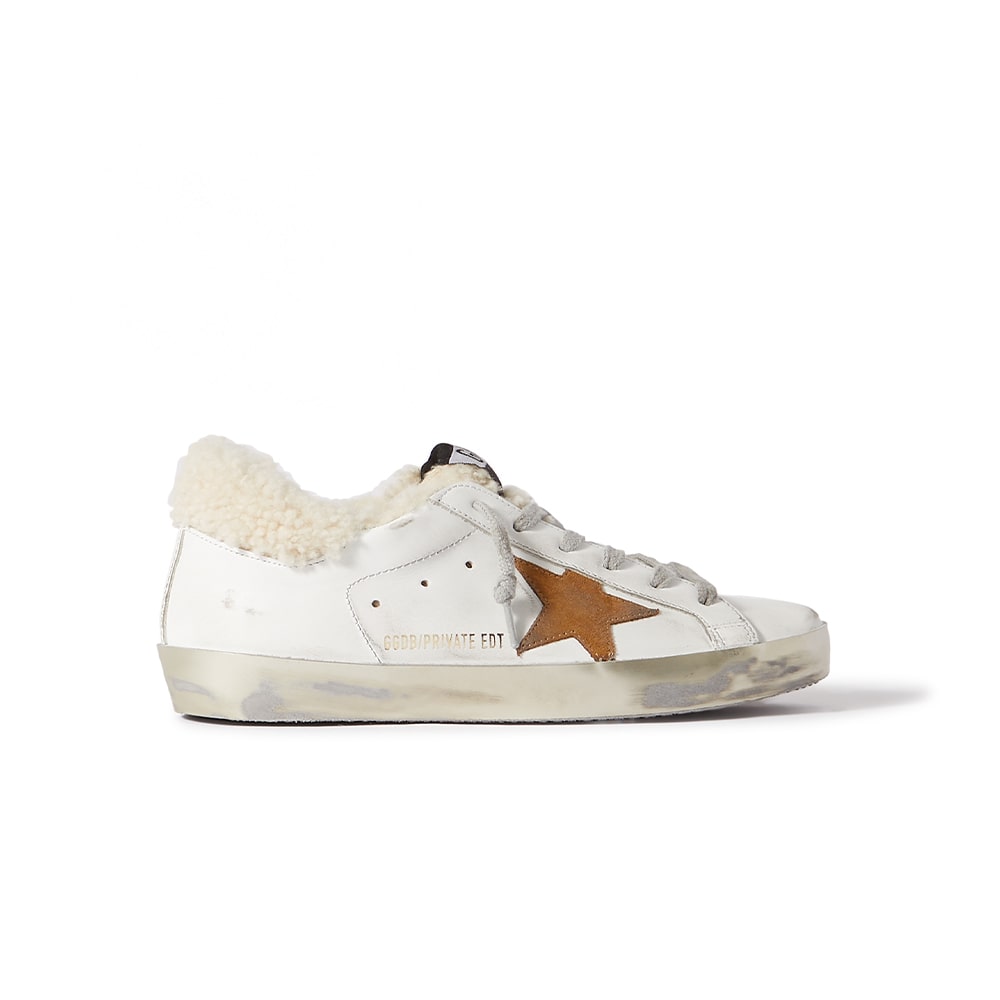 Golden Goose White Superstar Distressed Leather, Suede, and Shearling Sneakers – $630
These classic designer sneakers made of distressed leather are a great gift for the fashionista in your life. The fluffy cream shearling makes them the perfect sneaker for chilly days.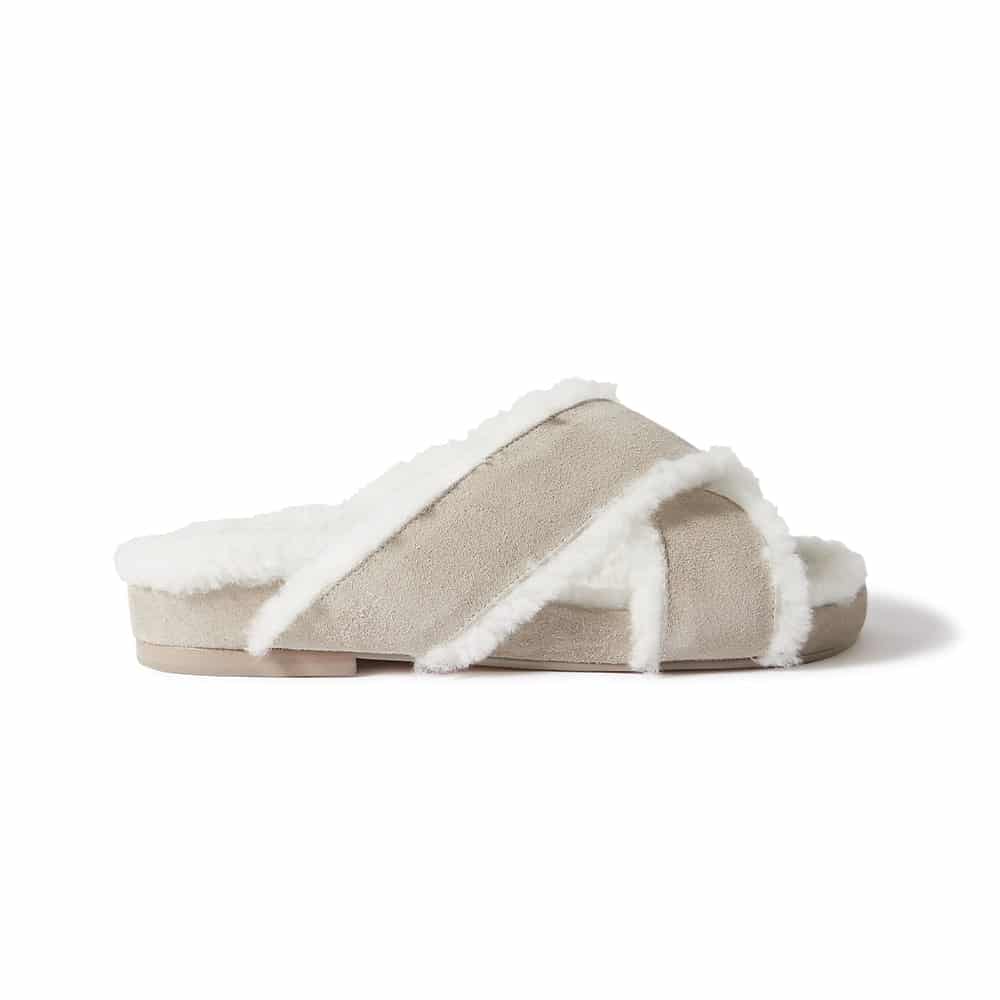 Porte & Paire Shearling-lined Suede Shoes – $230
Give her the gift of fashionable comfort with these chic slides made for working from home or for lounging around with her favorite person.
Glossier 3-Step Skincare Routine – $40
If your woman likes to keep it simple and cares about keeping her skin fresh, she will appreciate these three go-to items from beloved beauty brand Glossier.
Another one for our skincare lovers is this best-selling dewy skin cream by Tatcha. It hydrates the skin and gives a healthy glow.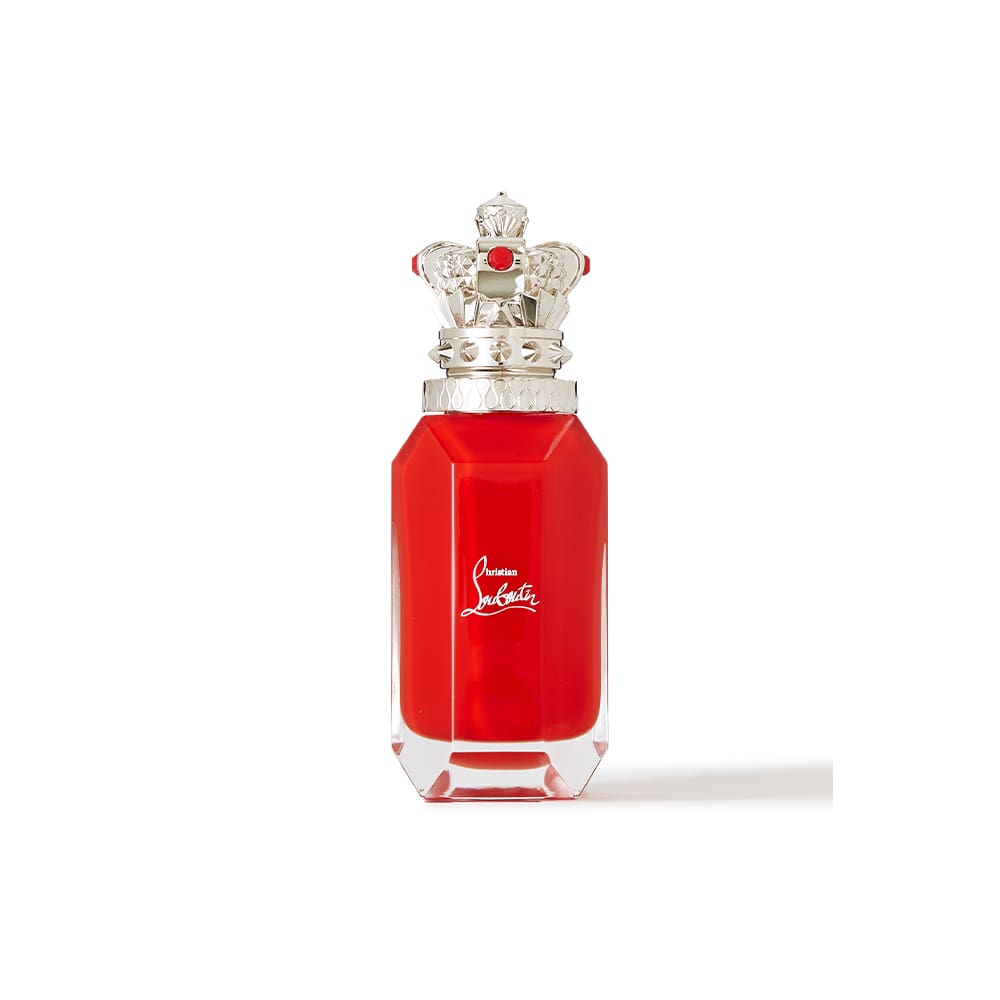 Christian Louboutin Beauty Eau de Parfum Loubicrown – $300
Christian Louboutin Beauty's striking crowned vessel will grab your attention, but the woody 'Loubicrown' fragrance created by perfumer Christophe Raynaud will hold it. Opening with Patchouli notes, it's grounded by smoky Cedar Wood and Tonka Bean. Keep it in pride of place on your vanity when it's not in your purse.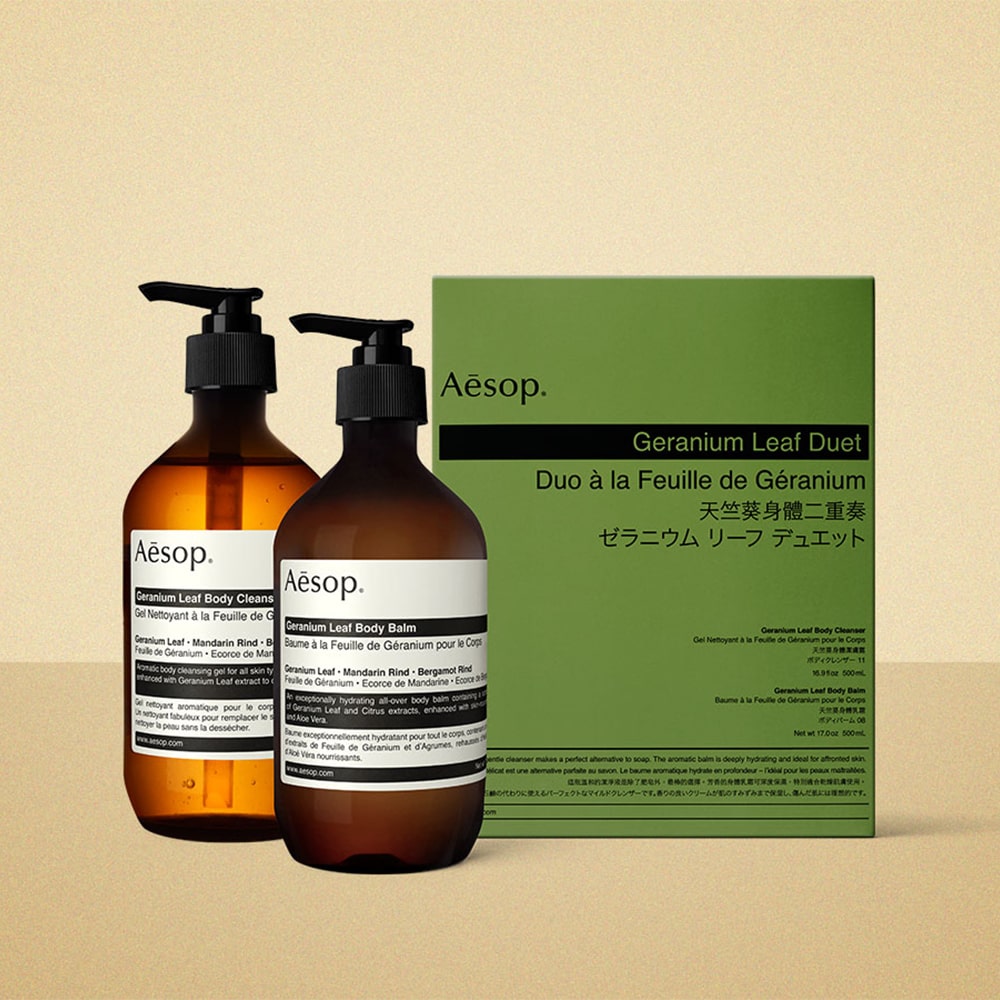 Aesop Geranium Leaf Duet – $125
This aromatic body cleanser and balm duet is the perfect gift to make your lady feel her best. Made from geranium leaf, it's all-natural and super high quality.
Vegan Leather Bag in Salmon – $72
We love this 100% vegan leather purse for its price and just about everything else. It's also pink, so it's perfectly on-brand for this special day!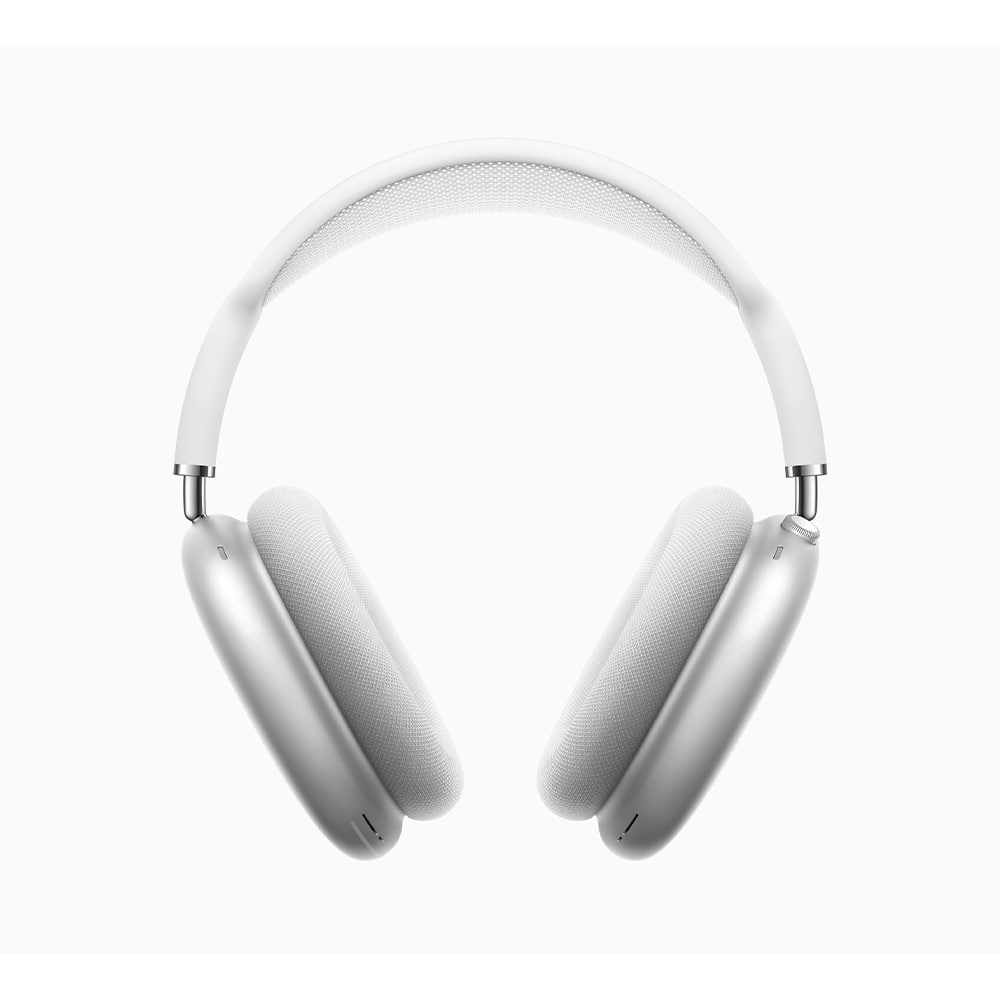 Give your girl the gift of her favorite music and podcasts with the brand-new Apple Airpods Max. They're a mix between classic headphones and the beloved AirPods. (You already know you're going to want to borrow them.)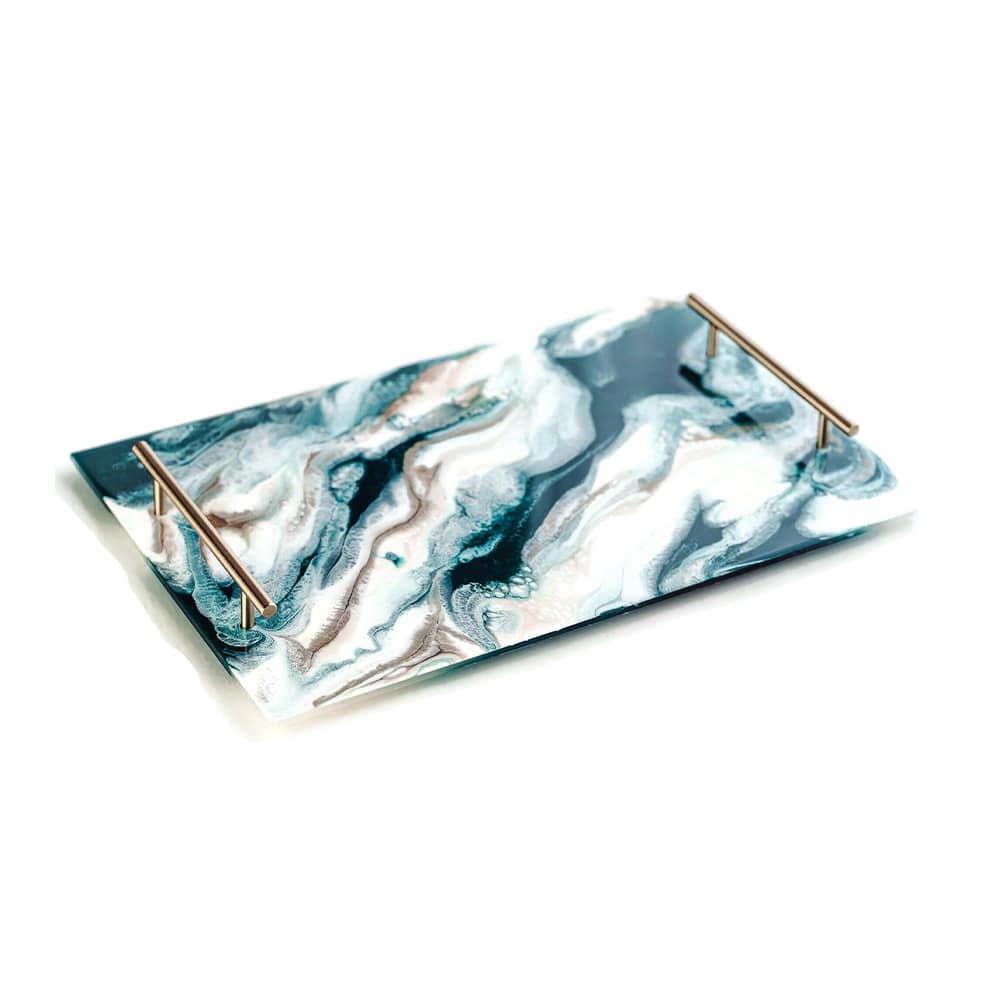 Lynn and Liana Lucite Tray – $134.95
These Lucite trays are the perfect gift for your lady who loves to entertain or whip up a charcuterie board. The unique and artsy design on each board is awe-inspiring. Maybe you could even use it to surprise her with breakfast in bed!

Cotton Napper Weighted Blanket – $249
We love weighted blankets for their ability to help calm the body and soothe anxiety. This one comes in three different weights and several different colors and is super cozy.
Impress your lady with your skincare knowledge with this at-home LED light therapy mask. LED light therapy has been shown to speed healing, boost anti-aging properties, and kill bacteria. It may look like something out of Star Wars, but trust us, she'll love it.
Mini Diamond Dust Hoops – $295
Show her you care with these mini diamond hoops from Ariel Gordon. They come in rose or yellow gold, and she won't want to take them off.
This personal garden works in any environment thanks to its perfect amount of light and oxygen and an automatic watering system. You and your lovely lady will enjoy fresh herbs right from home that will definitely lead to more date nights in the kitchen.
Pink Queen Envelope Pillowcase – $89
Give her the benefit of healthier hair and skin with this Slip silk pillowcase. Aside from being the secret of beauty experts, it's incredibly soft, durable, and comes in lots of different colors—even marble print.
For Him
Patagonia Nano Puff Vest – $149
This incredibly warm and lightweight vest by Patagonia is an excellent gift for your man. It's also eco-friendly, which is even more heartwarming.
Acne Studios Canvas Sneakers in Brown and Off-white – $310
These are a great find for your cool and casual beau. Who doesn't love a classic pair of sneakers?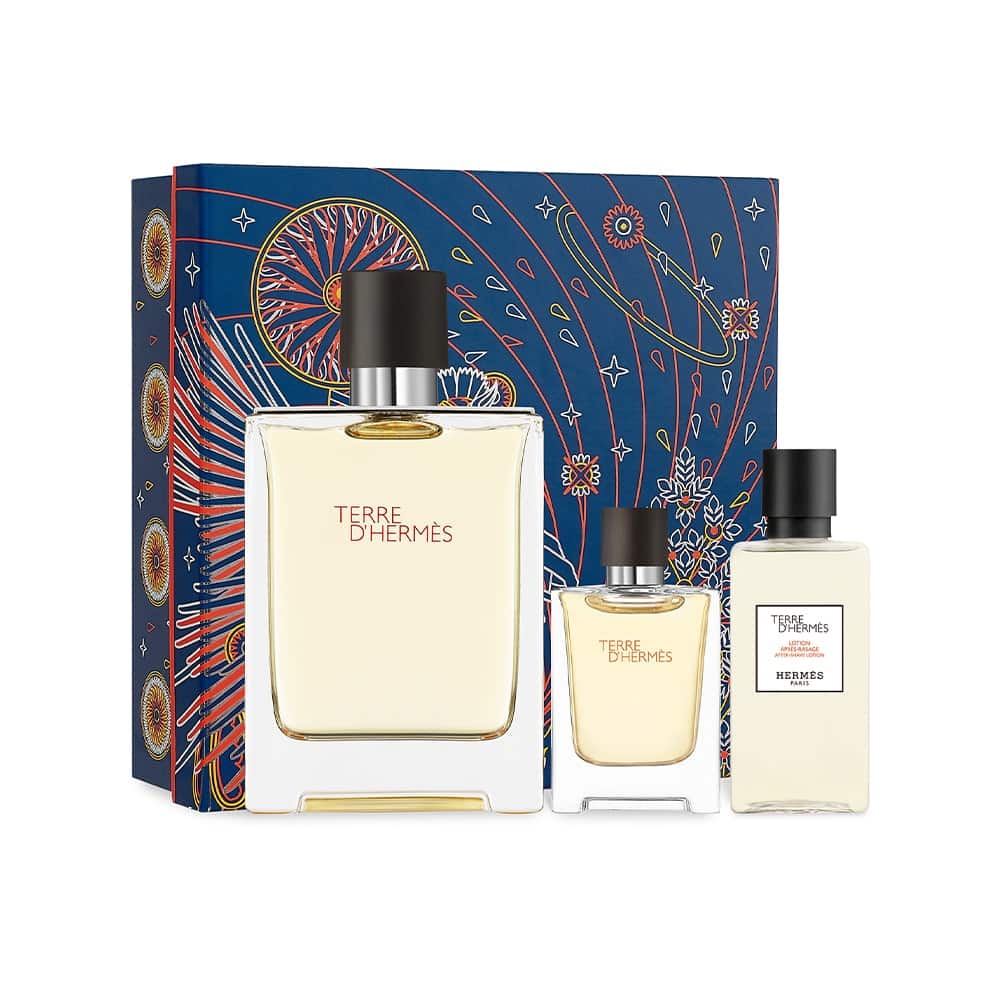 Terre D'Hermes 3-piece Eau de Toilette Gift Set – $124
This three-piece Eau de Toilette Gift Set comes with one 3.3 oz Eau de Toilette spray, one mini .42 Eau de Toilette, and one 1.35 aftershave lotion. It's a masculine scent that is meant to narrate the relationship between man and earth. Yes, please!
Beosound Waterproof Bluetooth Speaker – $250
Your man will love the sleek and cool design of his fully waterproof and long-lasting Bluetooth speaker. It has an upgraded feel and even better sound quality for listening at home or on the go.
If your man is into taking care of his muscles, you've probably heard him talking about one of these. Give him the gift of enhanced muscle recovery and relieving stress and tension with the Theragun massager.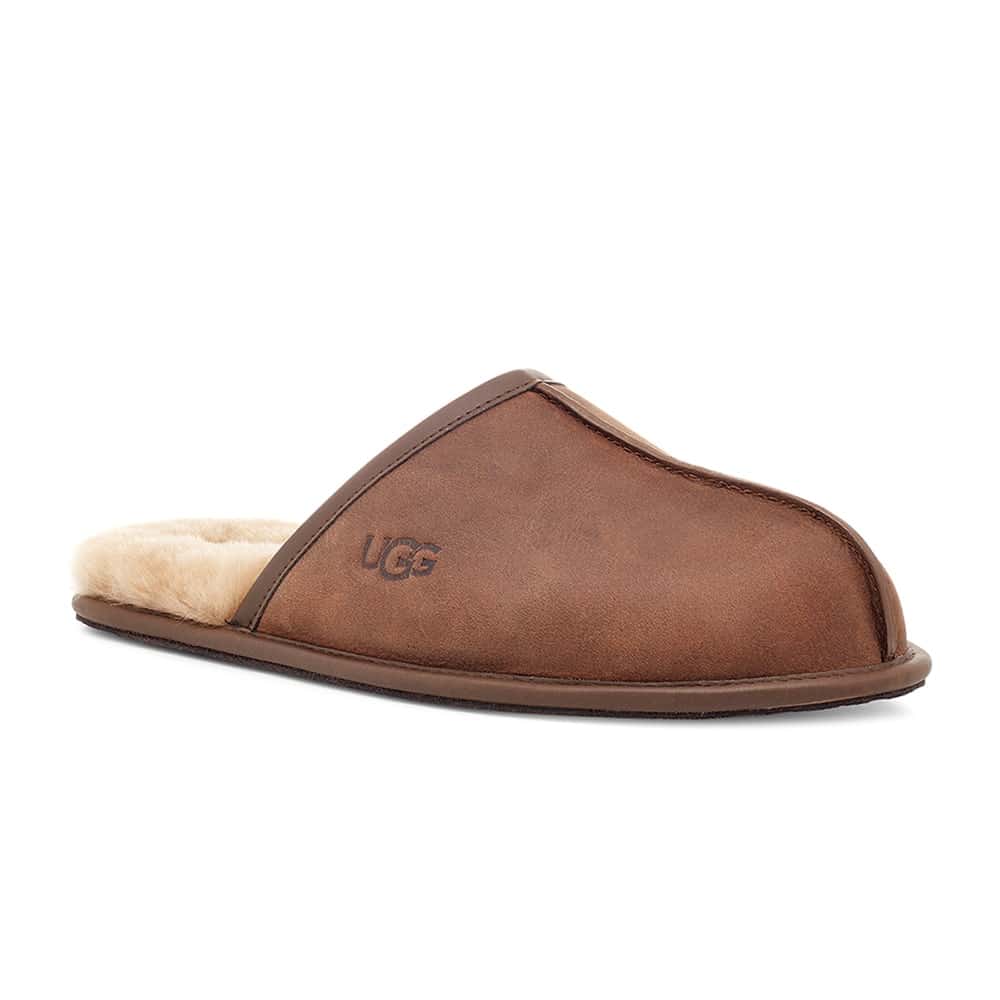 Ugg Men's Scuff Leather Mule Slippers with Wool Lining – $90
We had to include these luxuriously soft UGG men's slippers on the list because who doesn't love warm feet? Perfect for those days when your man is working from home or chilling in the house.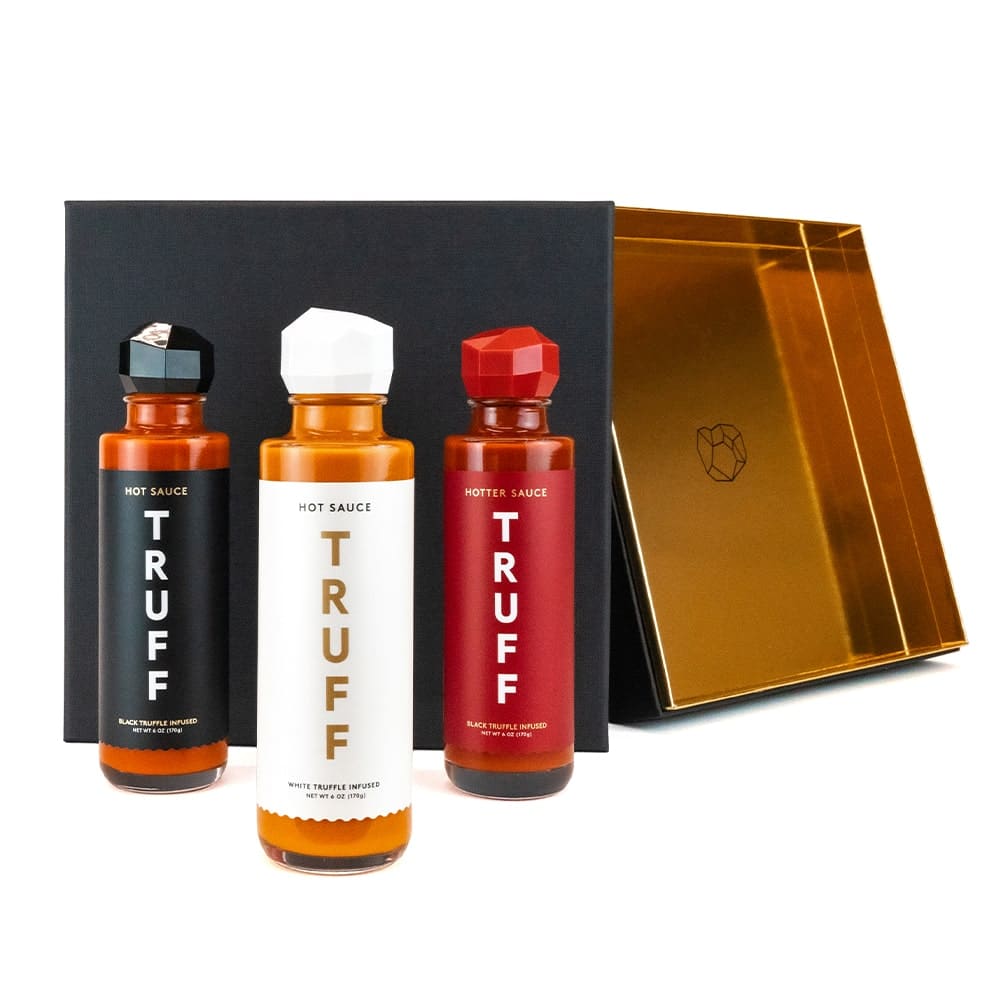 Truff Hot Sauce Variety Pack – $69.99
Probably the classiest version of hot sauce to ever exist. This variety pack includes three flavors of uniquely crafted hot sauces, all including truffle. This gift will give him the hots.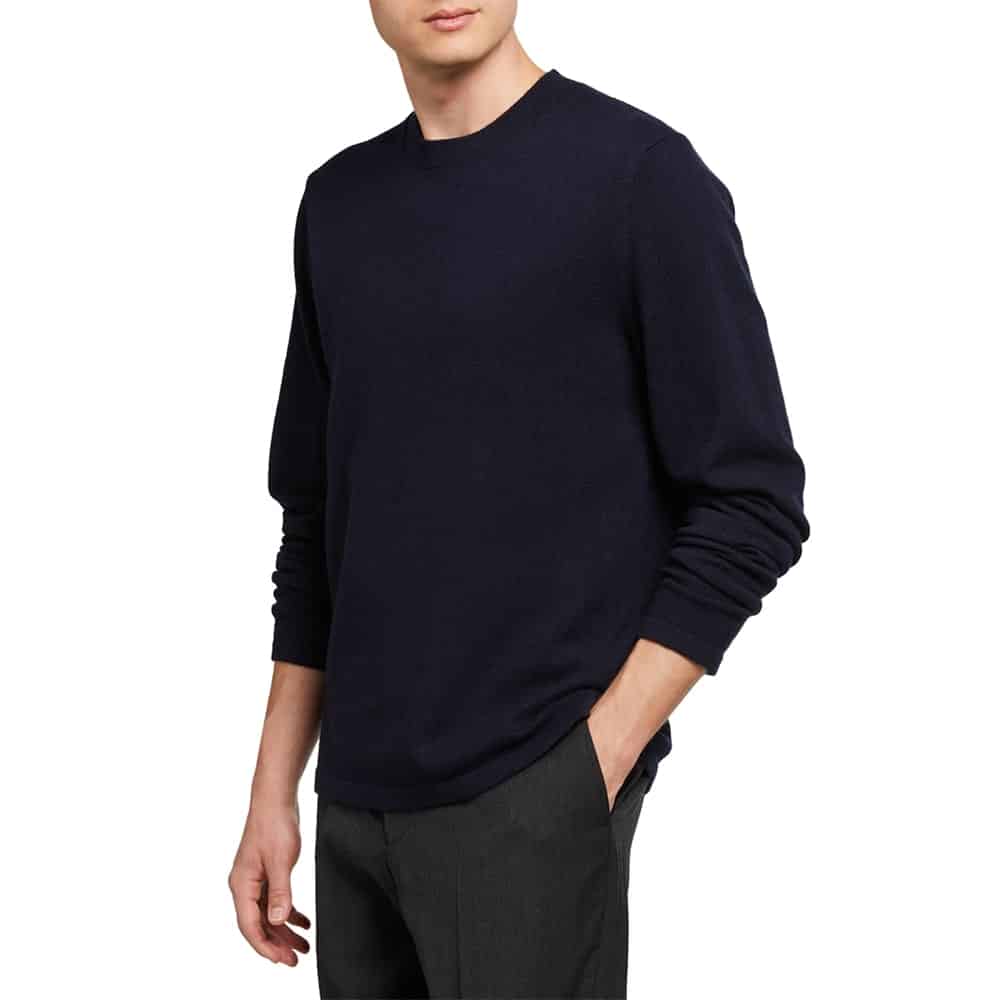 Vince Cashmere Crew Neck Sweater – $345
Keep it classic by gifting him this solid knit Vince cashmere sweater. It is sure to last a lifetime and always look suave!
Jack Black Grand Tour Collection – $52
Give him the gift of good hygiene with this travel-sized kit of essential products. The kit includes deodorant, face moisturizer, beard lube conditioning shave, pure clean daily facial cleanser, and turbo wash energizing cleanser for hair and body—all in TSA-approved sizes.
This Moncler scarf is crafted from rib-knit pure wool yarn and adds an elevated touch to any look. It will keep him warm, cozy, and stylish.
Apple Watch Band by Hermès – $1,249-$1,499
This band is handmade by artisans in France from Barenia leather. It adds a sophisticated touch to the Apple Watch by wrapping it around the wrist twice.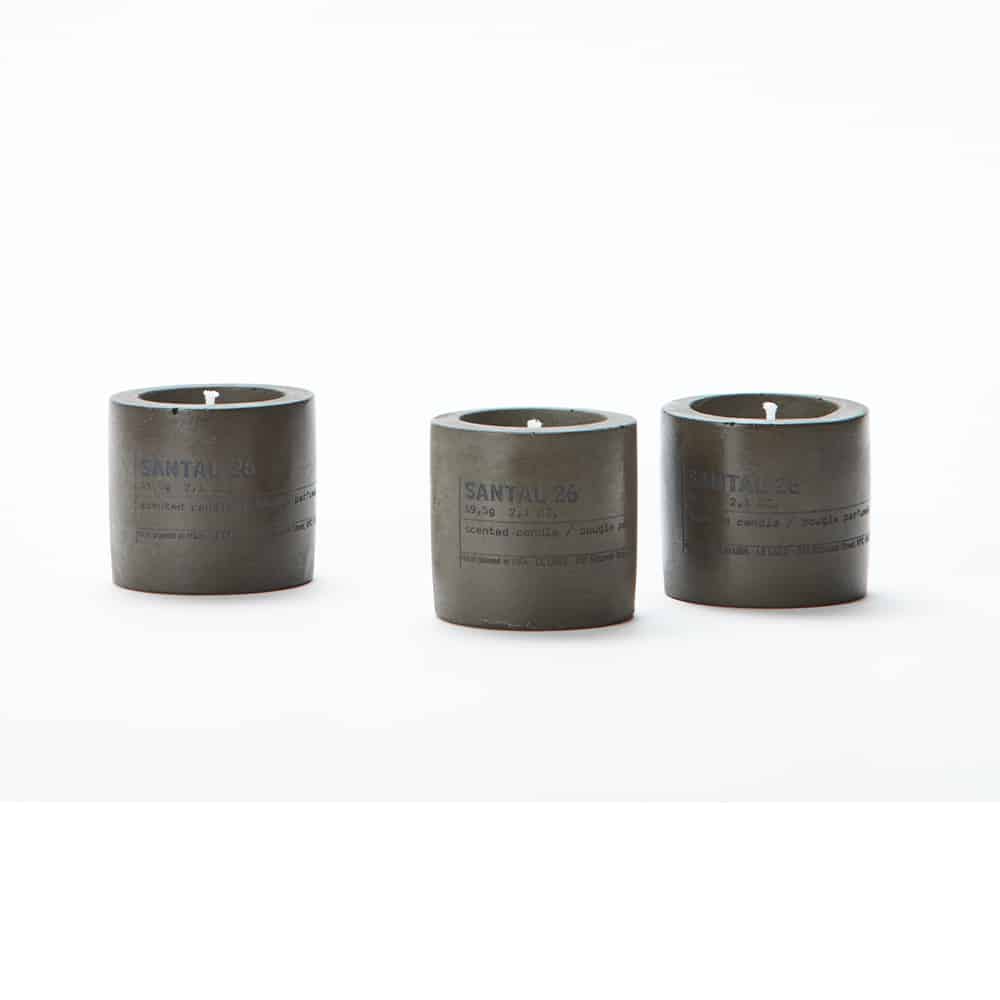 Le Labo Santal 26 Mini Concrete Votives – $98
These rustic votives will be much appreciated by your man who likes an ambiance. The concrete votive is molded from recycled stone dust, and the wax is hand-poured in the USA.
This is the perfect gift for your outdoorsman who loves fishing, boating, hiking, and more. This durable backpack keeps all your gear dry, even when underwater!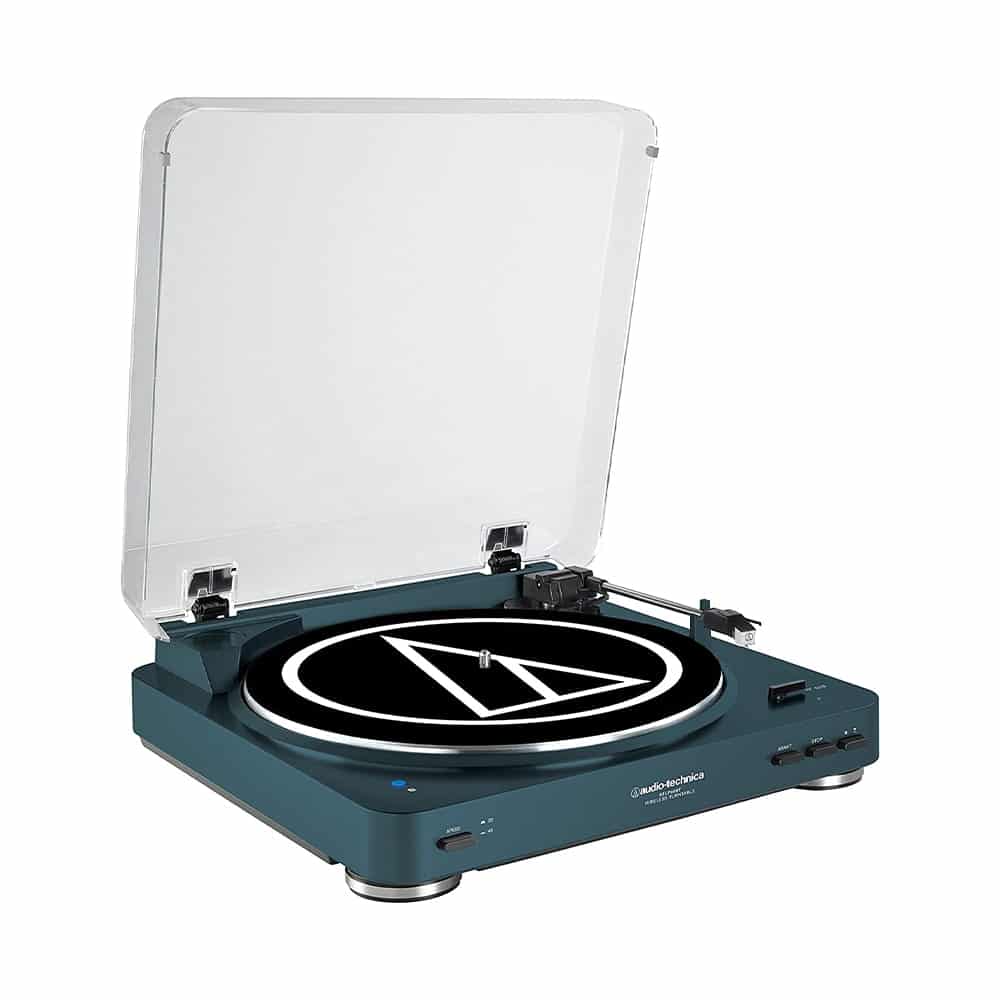 Audio-Technica AT-LP60NV-BT Fully Automatic Bluetooth Turntable – $279
This automatic stereo turntable is a fun gift for you both to enjoy. It is easy to use and even connects to Bluetooth.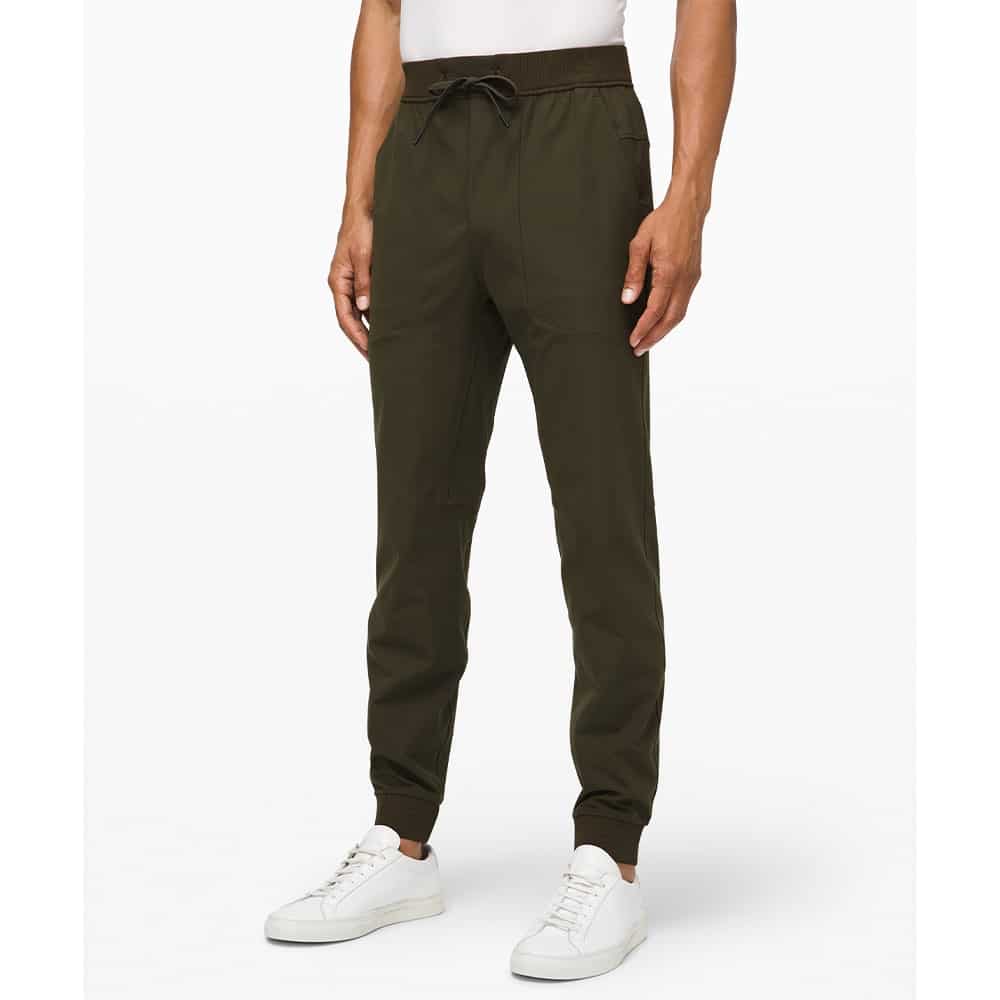 ABC Jogger 30″ Warpstreme – $128
You can't go wrong with these stylish joggers by Lululemon. Perfect for exercising or running errands—he will live in them.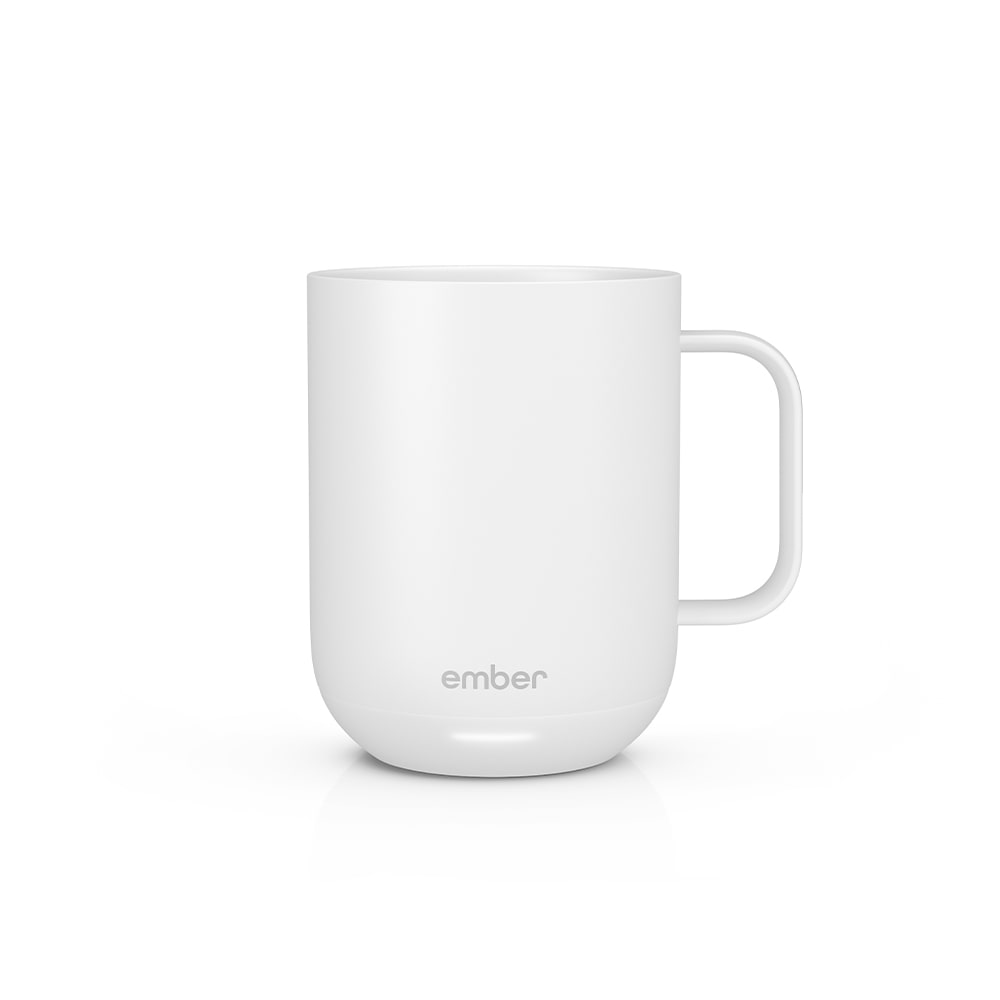 For your coffee or tea drinking beau, this mug allows you to set an exact drinking temperature and will keep it there for up to 1.5 hours. Because what says "I love you" more than a warm cup of coffee?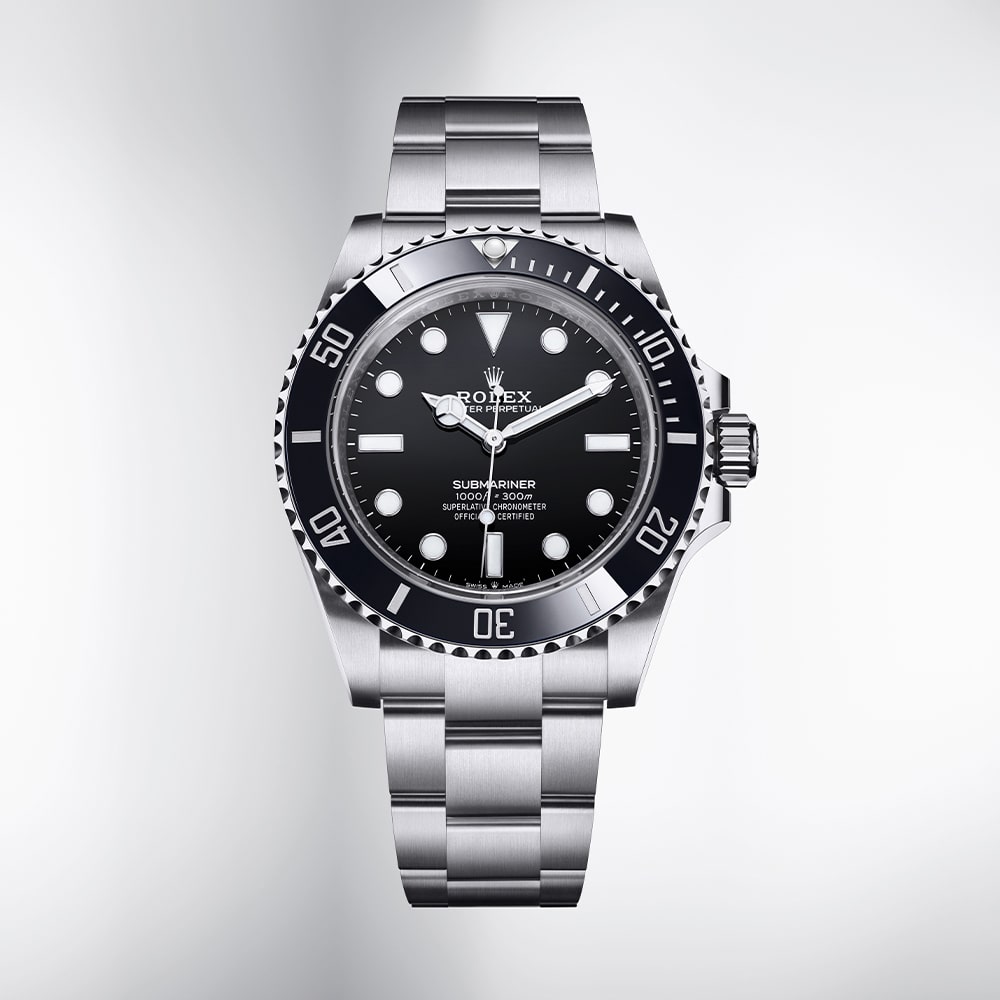 Rolex Submariner Watch – $8,100
The Rolex Submariner is a classic and one of the best quality watches on the market; it is tailored to divers and is the perfect watch for being on or off the water.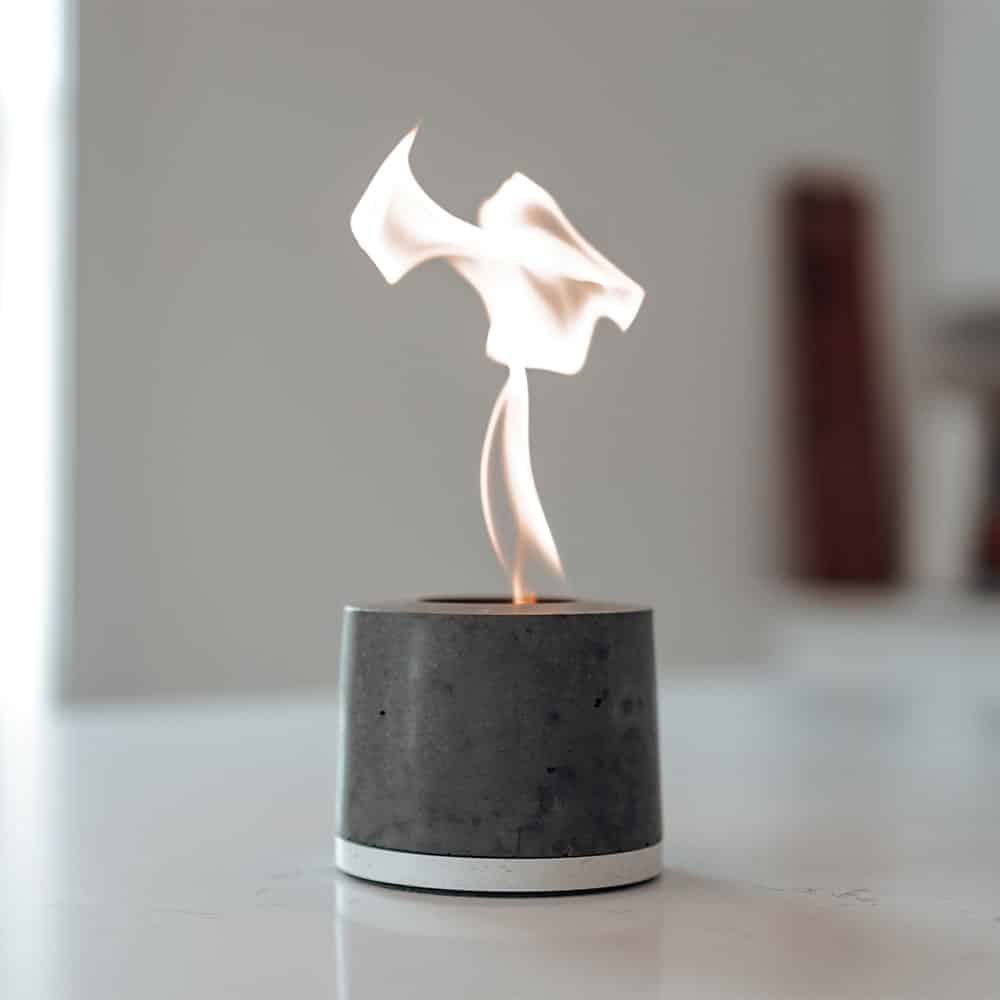 We love the concept of this chic and refined personal fireplace. Simply apply rubbing alcohol, light a match, and you have a fire! You and your man can cozy up to the fire and make as many s'mores as your hearts desire.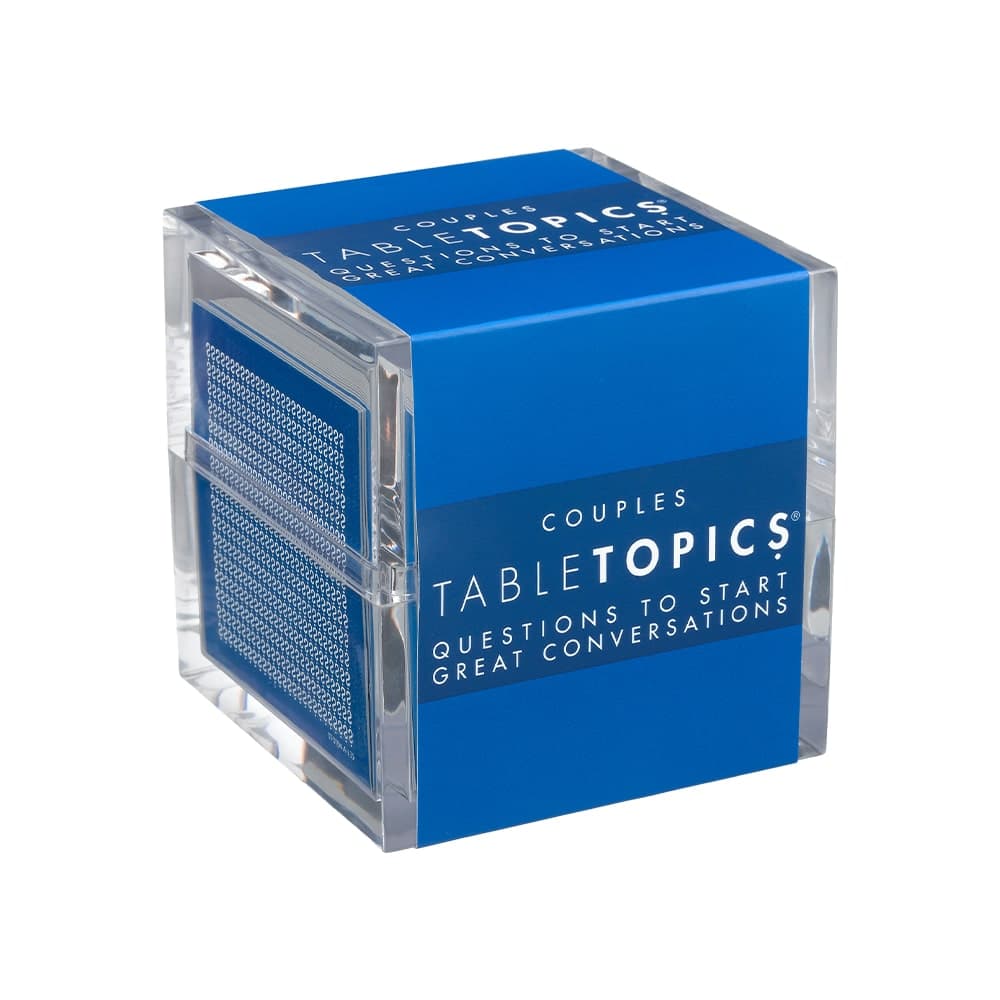 Table Topics – Couples Edition – $25
Get to know and understand each other with this stack of 135 couples questions from Table Topics. It is a fun activity you can do together that will help to start great conversations!
Barbarulo Pearl Sterling Silver and Mother-of-Pearl Cufflinks – $215
You can't go wrong with these Barbarulo cufflinks thanks to their timeless look. A good pair of cufflinks is a necessity for every man, and these worth the investment. He will treasure you for them!
Mountain Hardware Outpost 2 Tent – $600
This tent is perfect for weekend camping trips. This tent will comfortably fit two people—couples outdoor getaway, anyone?—and has lots of cool features.
What's on your wish list this Valentine's Day? We hope you're inspired by these picks and that you have a wonderful holiday, whether you're coupled up or enjoying the single life! Let us know your top picks on Facebook and Instagram when you follow us @viemagazine!
---