There's Much More to England than London
---
August 2, 2017
Escape the City and Explore the English Countryside, Villages, History, and More
By Anthea Gerrie
The Americans are coming—and we Brits are delighted our weak pound is encouraging more of you to visit our green and pleasant land. But as a travel writer who loves the amazing diversity of our country, I'm dismayed that so few are exploring beyond London's pageantry and theatreland. Most people traveling to England and the UK are at best making a dash to Scotland or Wales and perhaps including a cursory glance at Stonehenge without pausing to discover the hidden gems in between.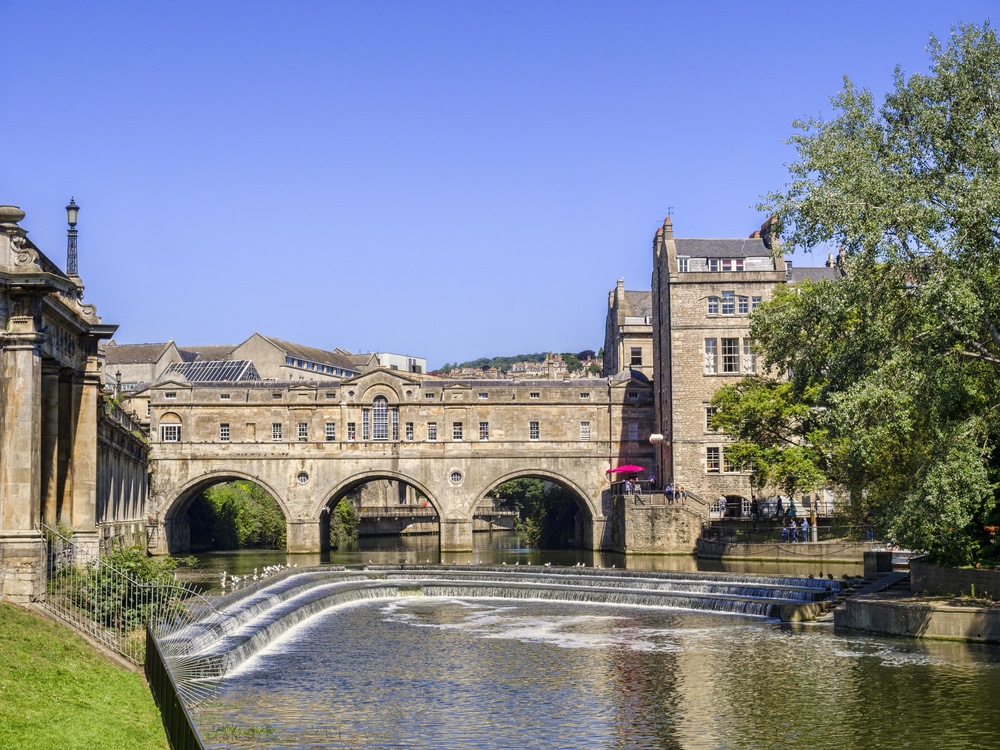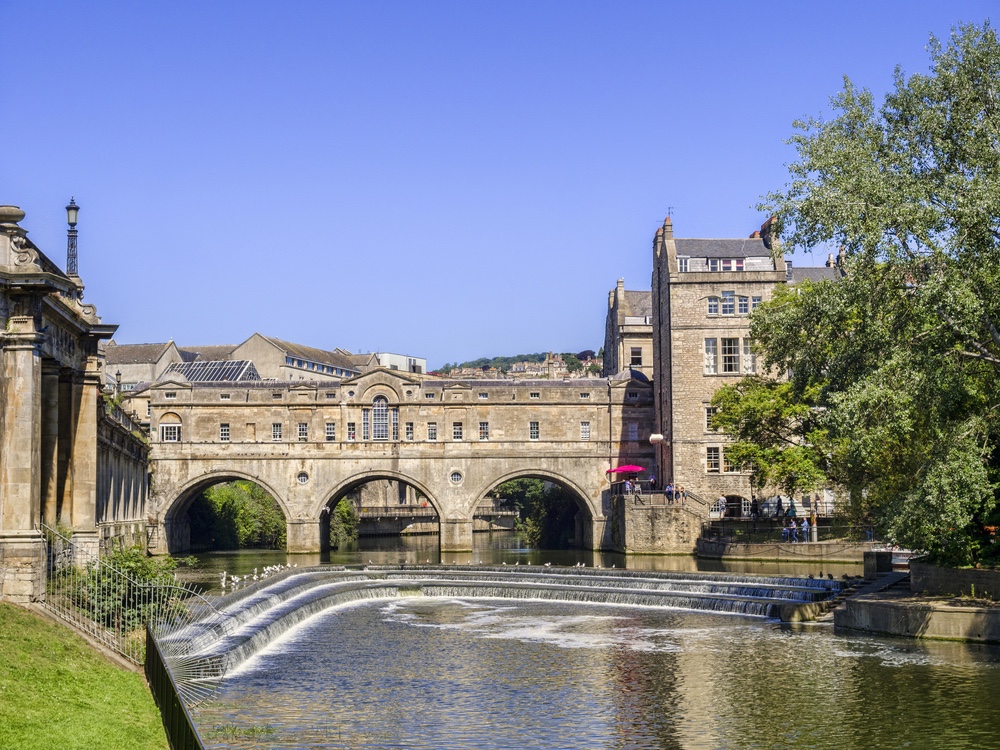 Like Bath, which many do know thanks to the World Heritage Site status granted for its bowl of gorgeous Georgian stone buildings, at the base of which lie a perfectly preserved Roman bathhouse and the sculpted weir of the River Avon, upon which swans promenade in pairs. Too few are aware that Bath and Oxford (this last a must-see for the dreaming spires and quadrangles of its medieval colleges) are connected by a string of golden stone villages, known collectively as the Cotswolds, awash in picturesque pubs and antique shops. Broadway, Chipping Campden, Upper and Lower Slaughter, Moreton-in-Marsh, and Bourton-on-the-Water are delights not to be missed.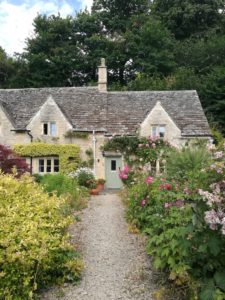 Perhaps England's newest World Heritage Site badge of honor, awarded to the Lake District, will draw more Americans north to the home of Beatrix Potter, a land of majestic hills and mirror lakes which inspired writers such as Coleridge and Wordsworth. It's a long way, but the rail-head lies at the district's heart in Windermere, the largest of the lakes. Windermere boasts a fine hotel and some acclaimed restaurants, and it's worth allowing a few days to explore Grasmere, the tiny but exquisite body of water which attracted the poets. Also nearby are Ullswater, a remote but utterly beguiling lake, and Coniston, where visitors can discover the brooding Brantwood estate, home of Victorian art critic and social commentator John Ruskin.
Britain's writers have done much to celebrate our wilder shores in their literature, none more so than the Bronte sisters. Head across the Pennines from the Lake District into Yorkshire. The moors celebrated in Wuthering Heights, still dotted with William Blake's "dark, satanic mills," lie alongside present-day IT hubs and the cobbled village of Haworth, home to the Bronte parsonage. In stark contrast are the neighboring dales—soaring sweeps of empty green valley punctuated with silver drystone walls. Wharfedale is the most majestic—don't miss the romantic ruins of Bolton Abbey—while Swaledale is awash in sheep and rugged villages leading toward the delightful market town of Richmond. Go further east, and you're in Hockney country; our most famous living artist has made the patchwork fields of the Wolds almost as famous as the moors and dales. His largest body of work is in Salts Mill at Saltaire, a tiny Victorian model village near the industrial city of Bradford, which is yet another World Heritage Site.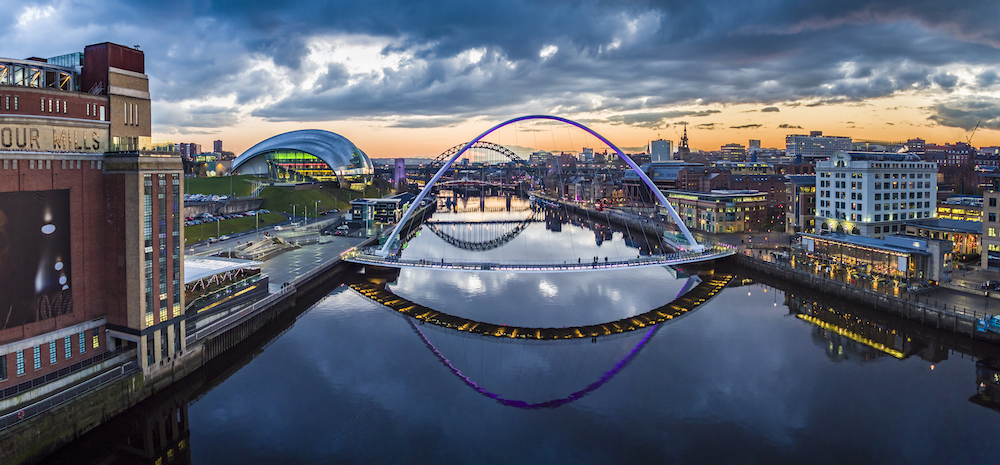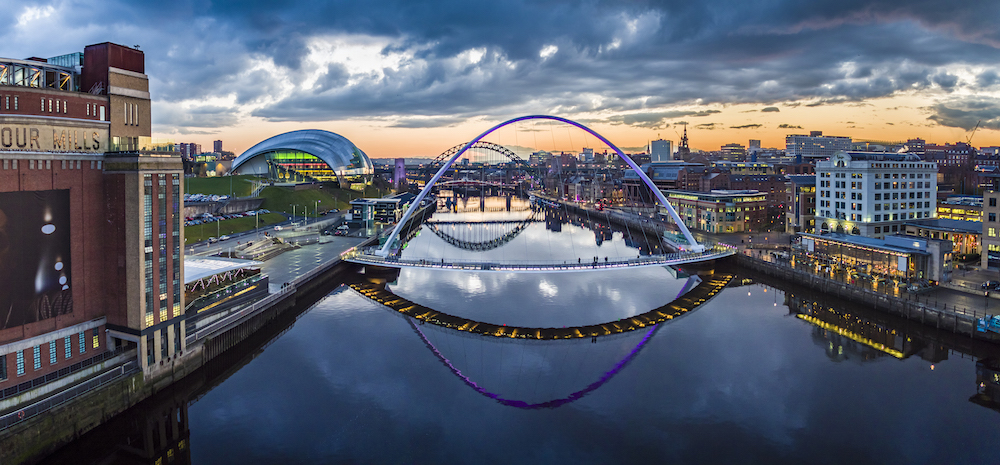 Yorkshire is most easily reached by train from London's King's Cross station, famous for that mythical Platform 9 3/4 from which the Hogwarts Express departs. Although plenty of Harry Potter fans take pictures upon the facsimile platform, far fewer hop aboard a train for York, Edinburgh, or the handsome Georgian city of Newcastle-on-Tyne, which sits between them. Newcastle-on-Tyne is known as England's ultimate party town. Its neighbor Gateshead is connected via a series of magnificent bridges and has been transformed into a treasure-house by an old mill turned contemporary art gallery called the Baltic and the scarab-shaped Sage Gateshead music center. But the jewel of the Northumberland coast to which Newcastle is gateway is the castle trail leading to Lindisfarne, which was an epicenter of Christianity in ancient times and, just inland, Alnwick, home of the Harry Potter castle and an intriguing poison garden.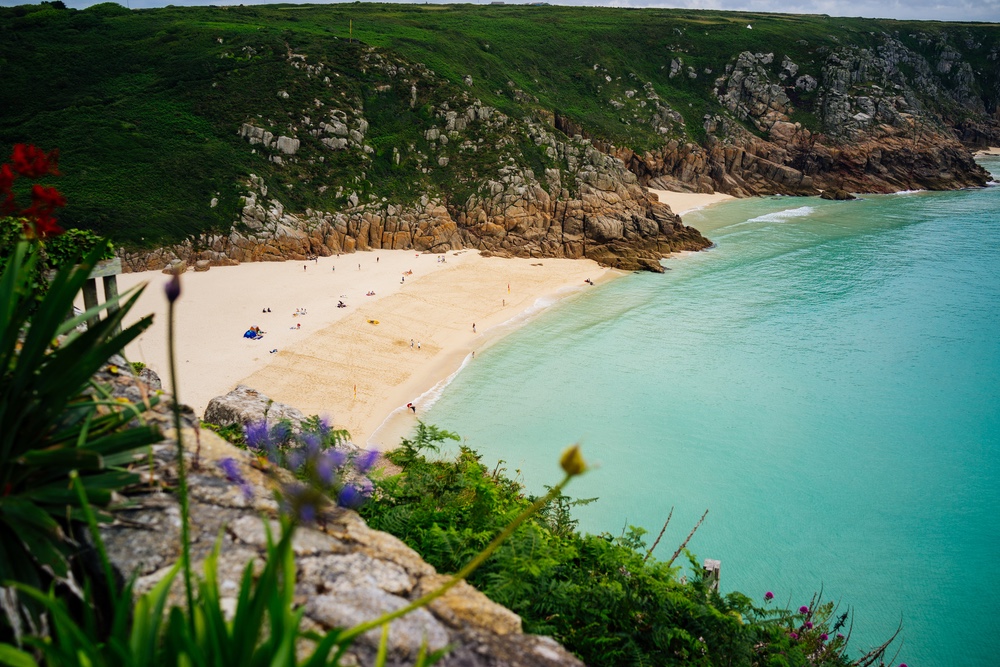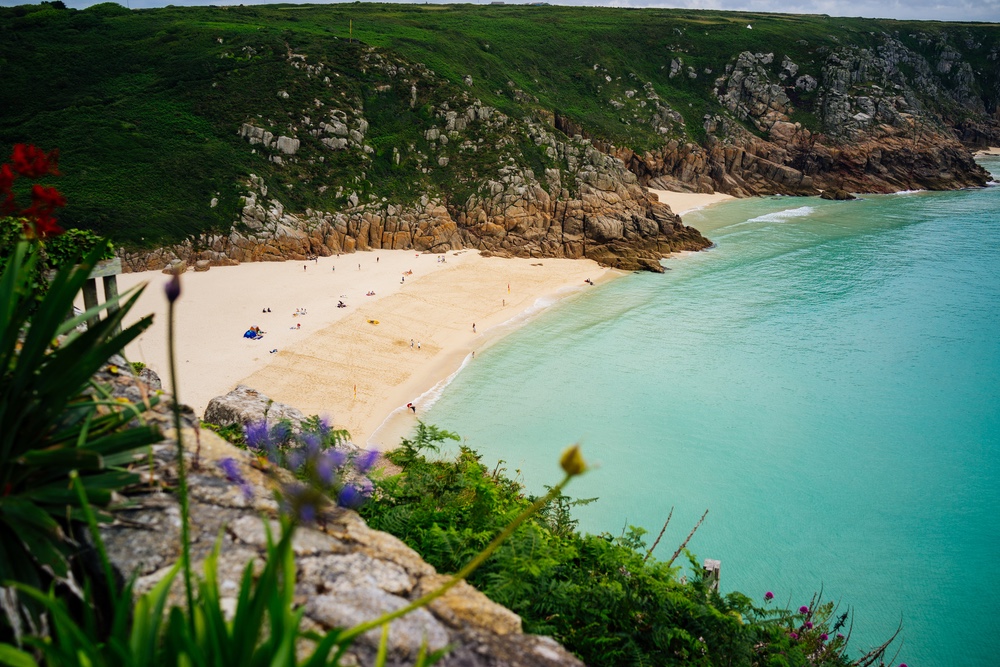 What about the south? I've saved the best for last, as Cornwall, forming England's southwestern tip, may be our greatest jewel of all. Like Maine in some ways, with a rugged coast, plentiful lobster, and that end of the world vibe which comes with being at the far extremity of the land, Cornwall is also rich in folklore. Romantic Tintagel hanging over the ocean is said to have been the ruined castle of King Arthur, and smugglers' coves and shipwreck sites dot the coast beyond it.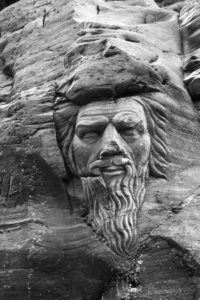 Slip beyond St Ives, a seaside artists' colony boasting its own branch of the Tate art museum—it also has its own tiny railway station —toward Land's End and then hop a ferry to the Scilly Isles. Here lovely Tresco provides England's final surprise. White-sand beaches and turquoise seas as calm as the Caribbean are matched in beauty by the Tresco Abbey Gardens, a botanical haven where exotic plants from the world's warmest countries thrive outdoors, including palm trees along the shore.
Traveling to England never fails to surprise those who take the time to reach its furthest corners, and the time to come is now, while the dollar is king.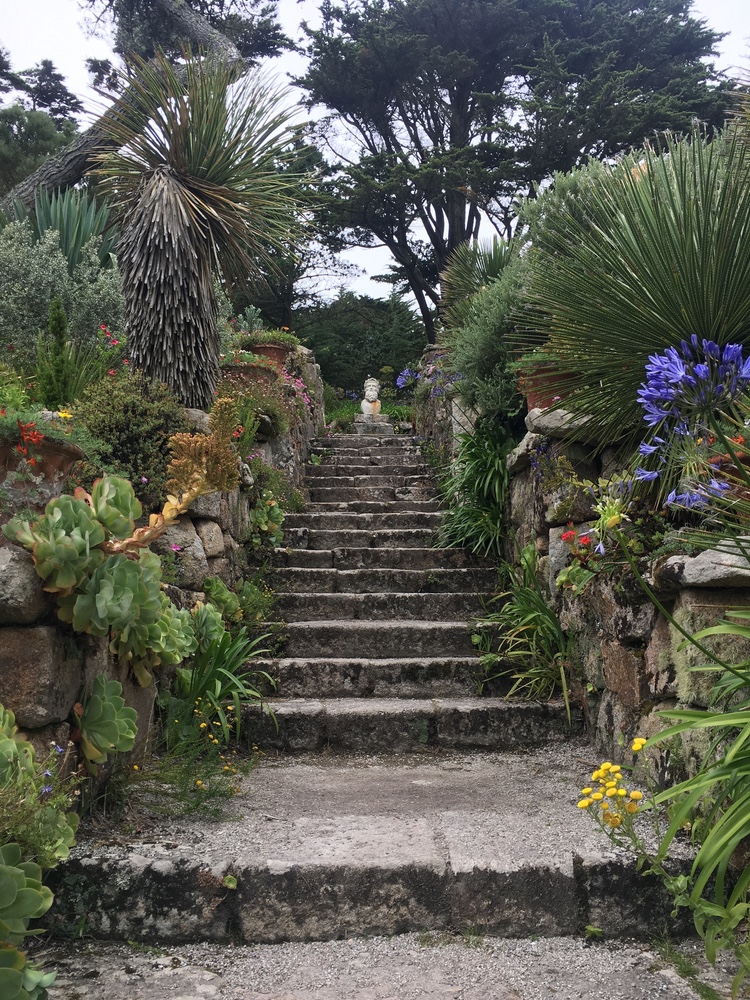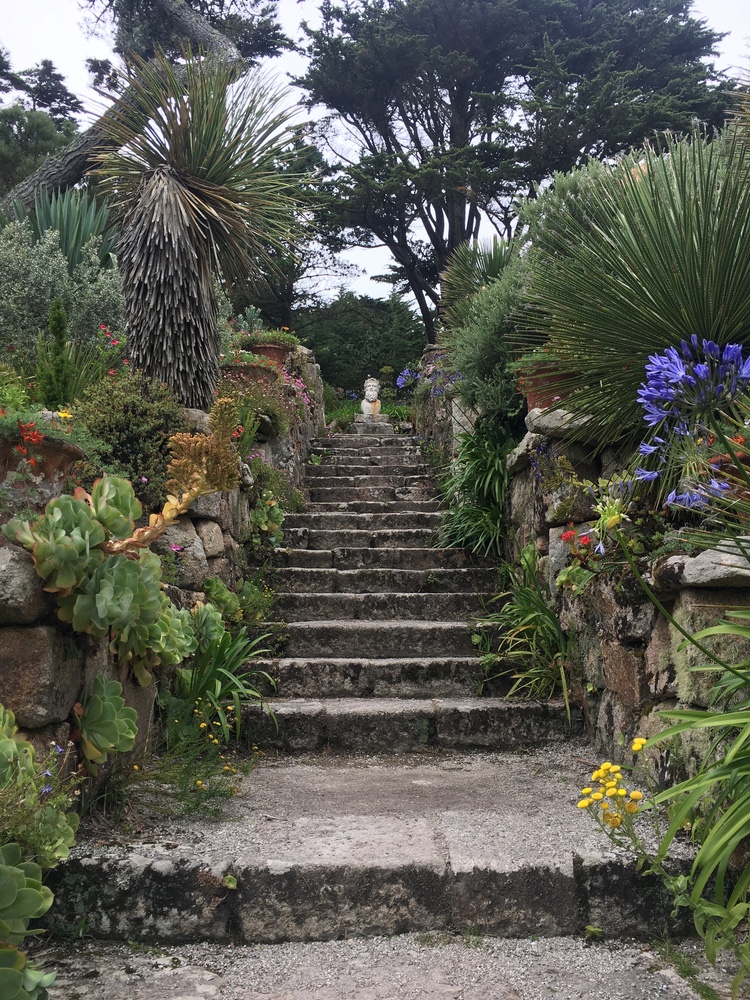 Feature image: Boats on Windermere in England's Lake District. Photo by Ann in the UK/Shutterstock
---