Travel Tips and Tricks
---
January 28, 2020
By Olivia Manthey
As VIE aims to share Stories with Heart & Soul around the world, we travel a lot! Whether it's to explore a new place for a story in our Voyager department, to curate photo shoots with celebrities and other amazing people, or to spread the word about VIE through our Stories with Heart & Soul Tour, our team is constantly on the move. Traveling is always exciting, but it can be stressful, too. That's why our staff collaborated to create a list of some of our best travel tips and tricks. We've got you covered with everything from planning your trip, packing, air travel, and exploring new locations so that you can enjoy every vacation or business trip with no worries!
Planning: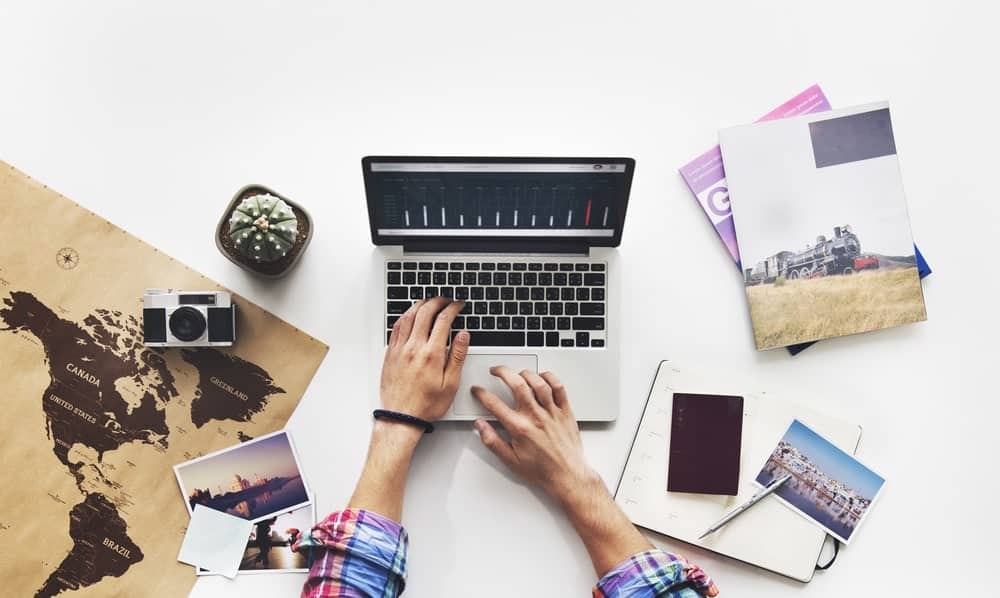 Research before your travels.
You will not want to take up any precious vacation time trying to figure out where your tying to go. With planning, you can make a list of things you want to do or see and include all the addresses. Doing this will save you time and worry if you're missing out. You'll also need to know how the weather will be to know how to pack.



Make sure you have good, sturdy luggage.
Baggage handlers are not careful with your luggage. This is why you should have sturdy pieces, especially for checked bags. Although buying new suitcases can be expensive, it's smart to buy quality bags rather than having to replace cheaper ones more often. Tip: Go for luggage in a color or pattern that stands out so it will be easier to spot at baggage claim.
Try a vacation rental.
Websites like Airbnb, HomeAway, and VRBO offer homes, apartments, and condos as alternatives to the typical hotel stay. Booking a vacation rental is one of the best ways to fully immerse yourself in the culture at your destination. You can always stay at a cookie-cutter hotel anywhere you go. When you think about it, you are spending a lot of your time in your room, so why not make it more exciting? The majority of the time, a vacation rental is less expensive than a hotel, spend some of that money on something better!
Packing Made Easy:
Take an empty water bottle through customs. 
It's incredibly frustrating to buy a bottle of water or other drink only to remember that you have to pour it out before you go through the TSA line at the airport. Next time, bring an empty reusable water bottle from home and refill it once you're through customs. It's better for the nerves and the environment!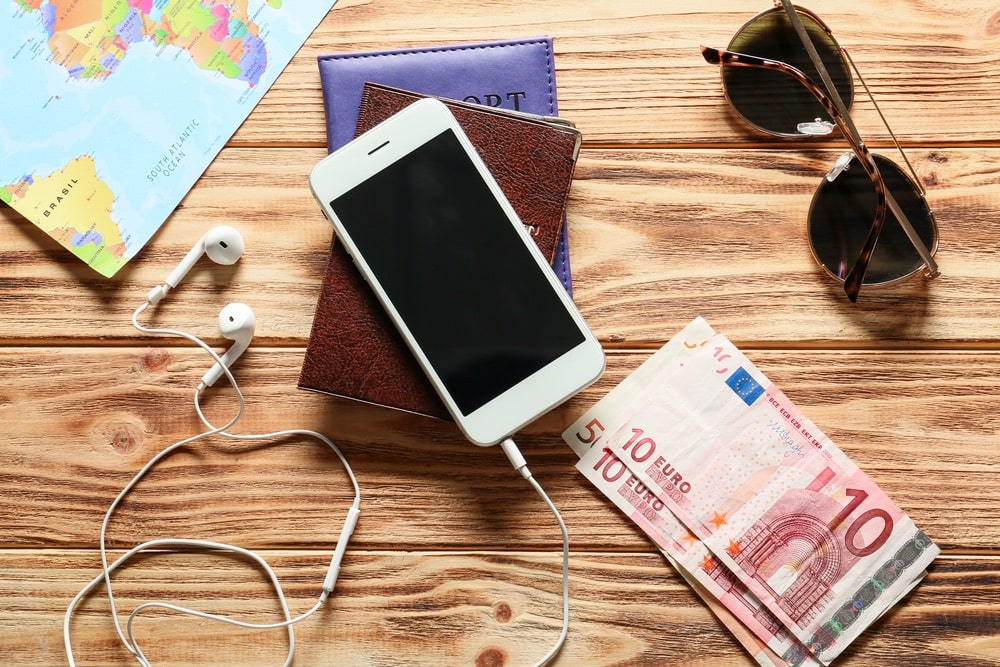 Take emergency cash.
Your bank could flag your fun vacation as a fraudulent charge if it sees you try to use your debit or credit card in a foreign place, so bring some cash in case this happens. It is always a good idea to alert your bank that you'll be traveling, as this could prevent your card from being cut off. A quick phone call before you leave will do the trick, or most banking apps have a feature for entering travel dates.
Make a list.
Start by going through your day and making a list of each thing you use and need, then check it twice! It will help to have at least a loose itinerary planned out before you travel, as well, so you can add things to your packing list that you might not use on an everyday basis but will need during a trip.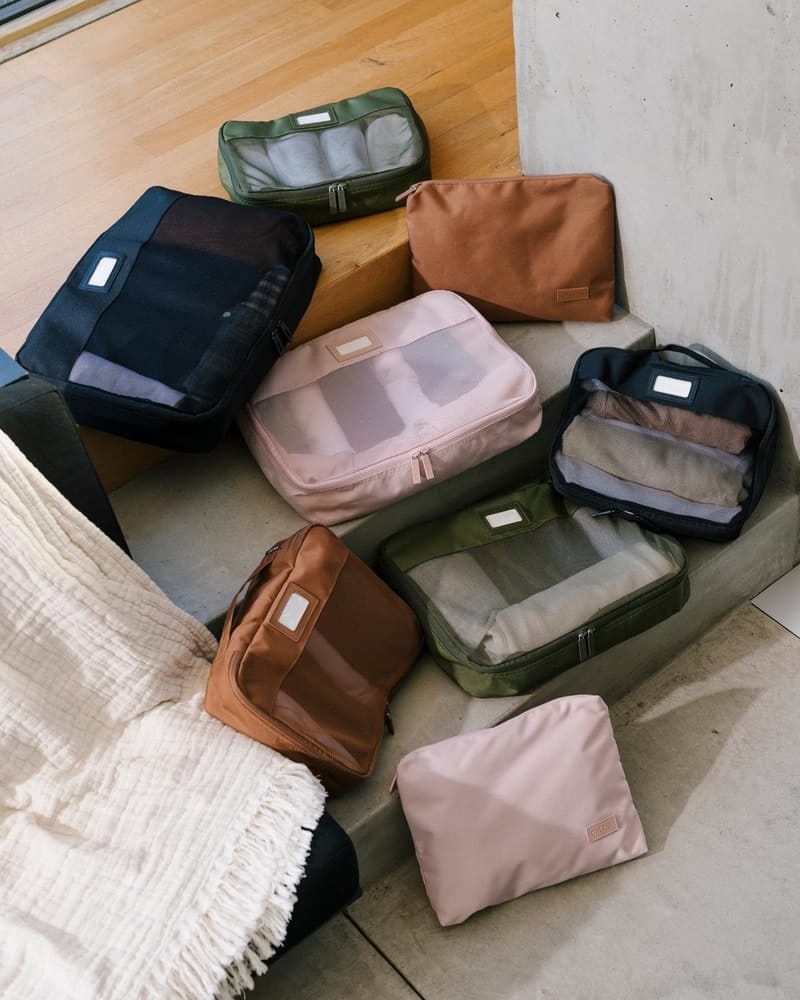 Use organizing packing pouches.
These cute little bags make packing so easy! Try separating your things into smaller zipper bags, such as these packing cubes from Calpak. They are especially useful when you're looking for something in your suitcase or duffel bag, so you don't have to turn your belongings inside out to find it. You could even slap a label on these bags (if you're feeling extra organized)!



Try on and take pictures of all your outfits.
Taking pictures of your outfits before you leave is one tip we think everyone needs to try. This will cut your time in half when you're getting dressed on vacation—and will probably cut down on stuffing so many things in your suitcase—which means you have more time to enjoy yourself and more room for souvenirs.
Bring medications.
Simple headache medicine might look a lot different in other parts of the world. It is smart to bring as many medications as you think you will need, including things for possible conditions like nausea and allergies. You'll be glad you brought them when you start to feel woozy from turbulence on the plane or you're sneezing from the flowers in your hotel.
Moisturize!
Any time you travel, your skin struggles. It's the combination of stress, changing air conditions, different water, and plenty of other possible factors. Bringing lotion, a face mask, or a moisturizing facial spray will help your skin stay healthy and hydrated, so you have one less thing to worry about. Your skin will thank you!
Once on Location:
Avoid tourist attractions.
Do not fall into tourist traps. If you take a few minutes to talk to a local and get their recommendations, you'll be greatly surprised. Do not be afraid to approach a local; most of the time, they're delighted to help and want to share their favorite things about their home!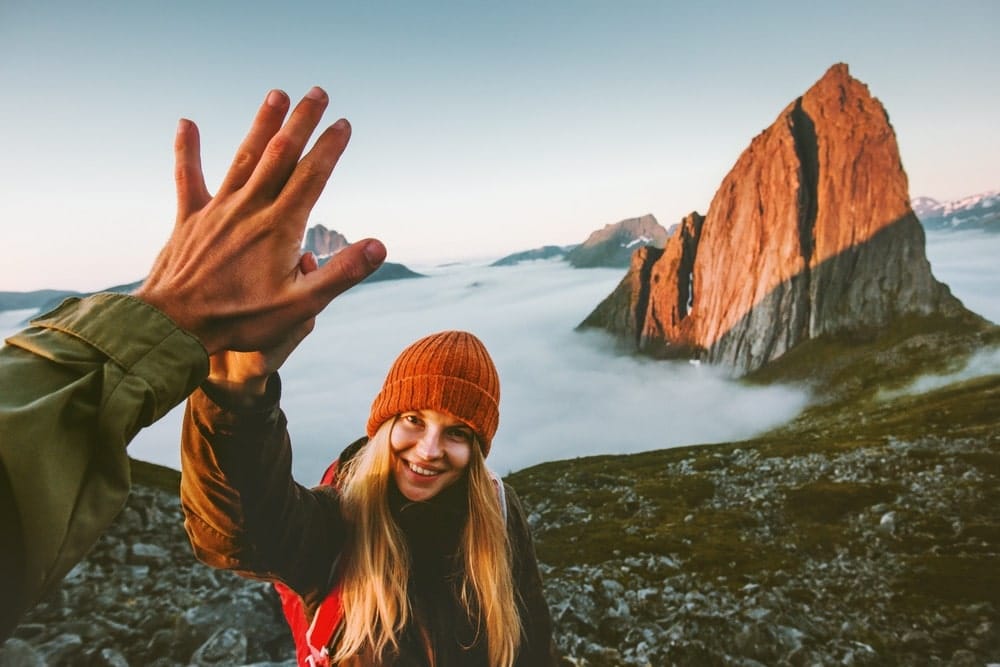 Take pictures, then put the phone away.
Do not forget to take pictures and document your trip. This is what you'll look back at years later to relive and remember that wonderful vacation. Also, don't just take pictures of the scenery; take some pictures of yourself and your travel companions—don't be shy! Try not to get engulfed in your phone, though. Many of us can get lost scrolling, but try to refrain and save the excessive posting until the end of the day or when you have down-time on a bus, train, or plane. Enjoy experiencing the new area around you and stay in the moment.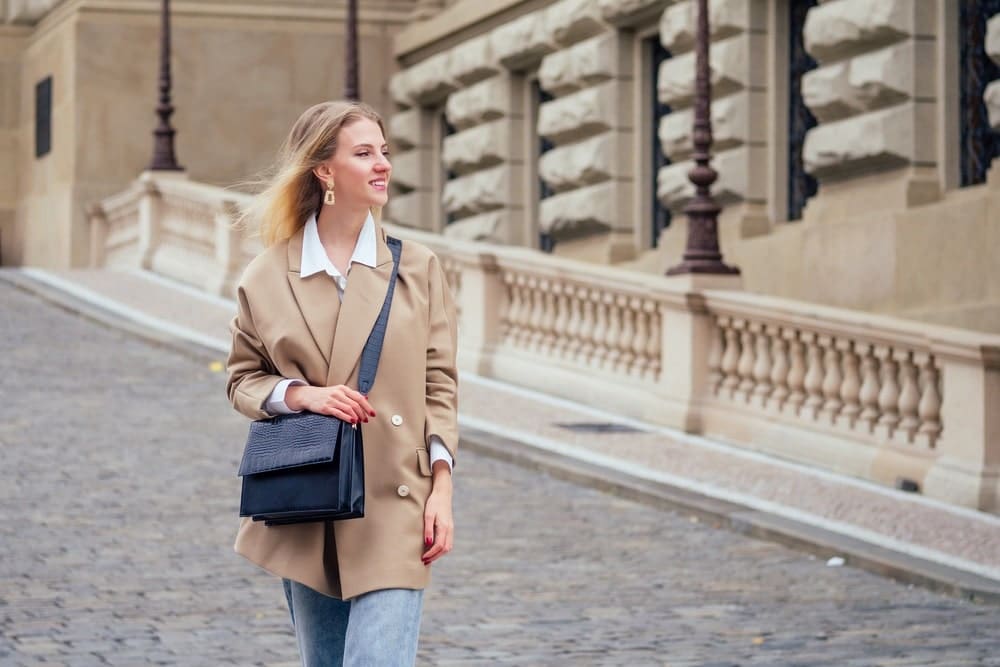 Dress for comfort.
If you are walking a lot, please, for the love of all things good, wear comfortable shoes! We find ourselves guilty of saying, "Beauty is pain," but it is not worth the blisters or the discomfort just for a cute pair of shoes that might not even show up in your photos. Grab a pair of fashionable sneakers—you can wear those with just about everything, look good, and still feel like walking the next day.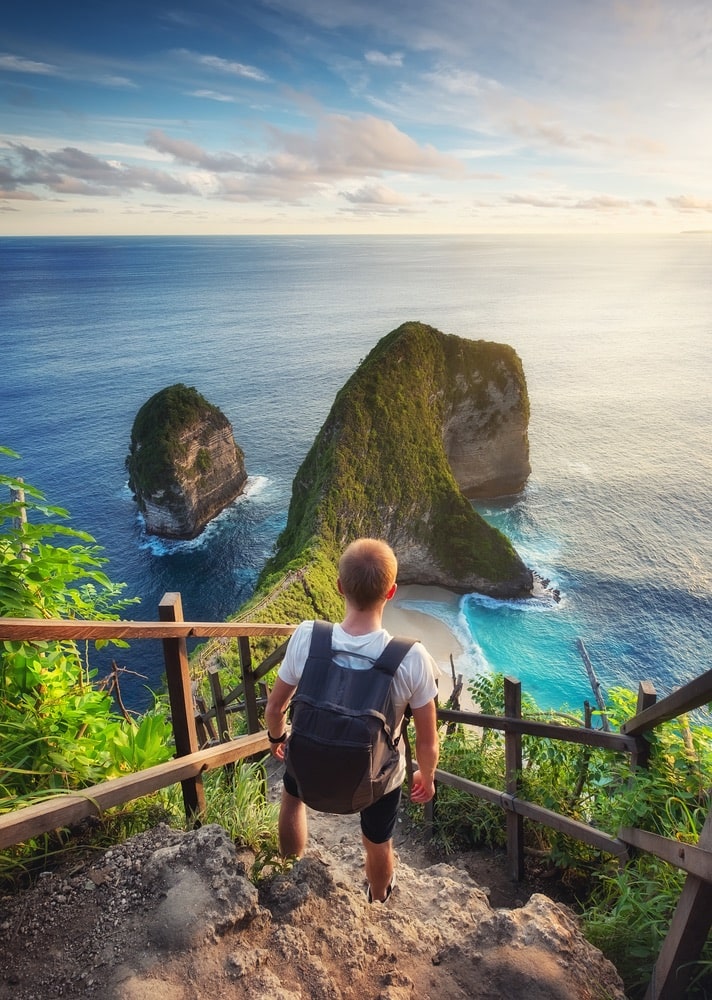 Pack light for daily excursions.
When you're out and about, keep your bag or backpack as light as possible. This goes hand-in-hand with dressing for comfort; an uncomfortable or heavy bag can put a damper on things when your shoulders and back start hurting halfway through the day. Pack the essentials and divide them among your travel buddies so that everyone isn't overloaded.
Disperse your money.
Never keep all your cash and your credit card on you at once, and divide up what you are carrying between purses, wallets, pockets, etc. Leave some money at the hotel for safekeeping. Pick-pocketing is a real thing, and it can happen to anyone; be smart with where you keep your money.



Have a copy of your passport with you at all times.
When traveling overseas, it is of paramount importance to have a copy of essential documents. You never know when you might lose something, your checked bag might get delayed, or something might be stolen from you. Whether this includes scanning it and emailing it to yourself or making a paper copy and carrying it in your bag, this is a must!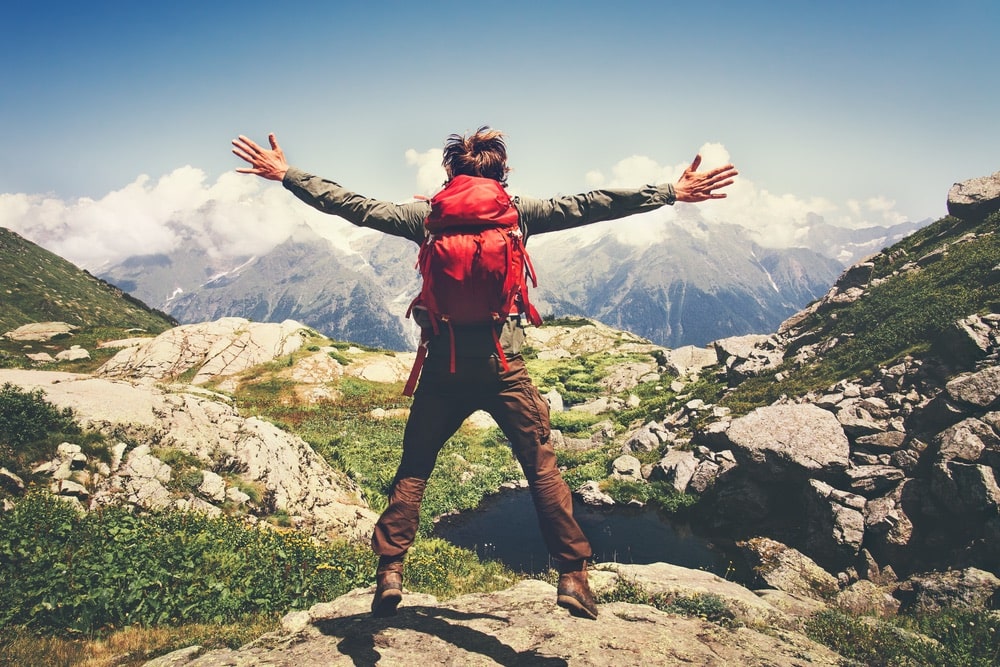 Be open-minded!
Remember, you are a guest in a new place, so try not to judge certain customs, especially when you're visiting a different country. What might seem weird and unusual to you could be normal to the locals. You travel to gain new experiences, after all—eating insects or joining in a traditional dance might be one of them! What's guaranteed is that you'll make memories to last a lifetime.
What are some travel tips and tricks you've picked up from your trips? Are you more of a "wing it" type of traveler? Let us know in the comments or on social media. We'd love to know what makes traveling easier for you. We hope this list helps! Most importantly—we hope you relax and enjoy some fabulous new places this year.
Bon voyage!
---