The Voyager Issue
---
January 14, 2016
Travel the World with VIE!
The first Voyager Issue is here! It's also everywhere else, as its stories and rich photos of destinations around the globe evoke the wanderlust in all of us. We hope you will feel that spark of excitement as you see the savannahs of Tanzania and gaze in awe at the natural beauty of America's National Parks. But above all, we want to share the beauty of our own home with our readers around the world with our feature on sunsets along the Northwest Florida coast.
Nothing says "Florida" like an awe-inspiring sunset over the water. In our hometown of Santa Rosa Beach along Florida's Scenic Highway 30-A, that could include watching the last rays disappear beyond the Gulf of Mexico, Western Lake, or the Choctawhatchee Bay or, as seen on our cover, behind the stunning architecture of Caliza Pool in Alys Beach. There's just something about a reflection of the colors blazing off the clouds that makes you stop and watch. We would like to thank all the photographers who submitted the stunning sunsets and sunrises for consideration in our feature!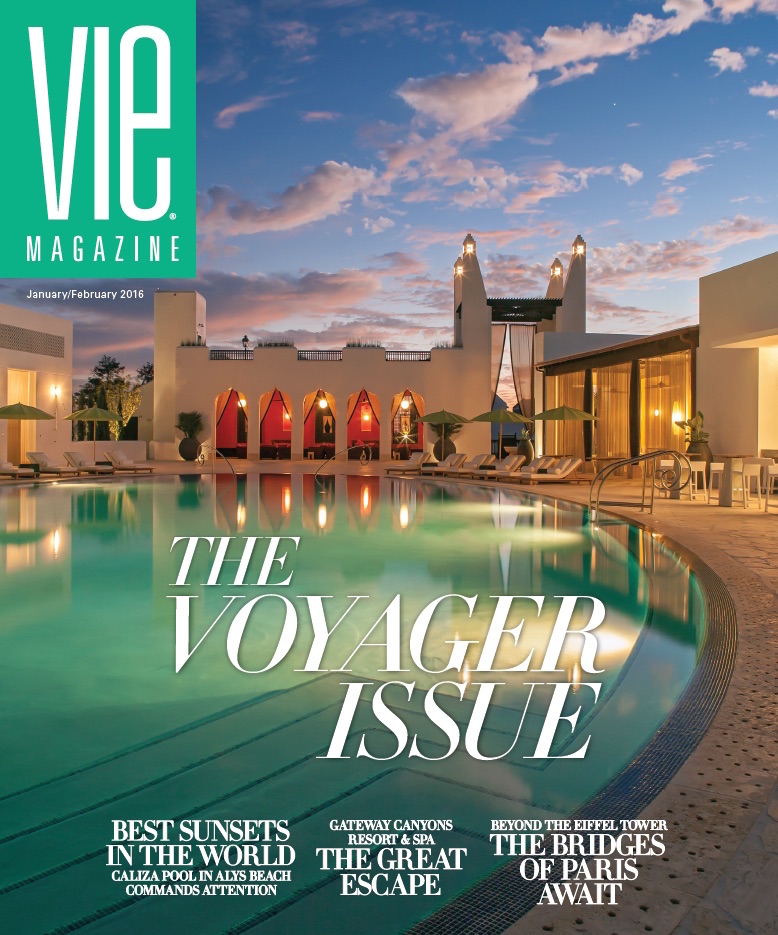 Cover photo by Jack Gardner
See more incredible sunsets here, or read the full Voyager Issue online now:
Please Read Responsibly.
---