The Best Place to Celebrate Summer Solstice
---
June 18, 2019
By Anthea Gerrie
At the ungodly hour (one would think) of 4:00 a.m. on June 21, about ten thousand sun worshippers will gather at the ancient British site of Stonehenge. They come on this one special, sacred date, when entrance is free for all, to welcome in the summer solstice. Druid priests and many of England's several hundred modern witches (to be precise, Wiccans who practice centuries-old pagan rituals) will join visitors of many faiths at the UNESCO World Heritage site to watch the sun rise over its prehistoric stone ruins.
Midsummer's day marks the start of a mystical tourism season in the West Country, the land of Thomas Hardy which has associations with the mythical King Arthur—and also happens to be the greenest and most magical stretch of open countryside in England. Magic, that is, because of the association of this lovely area with spells, ancient rituals, and strange happenings that show no signs of disappearing, even in the digital age.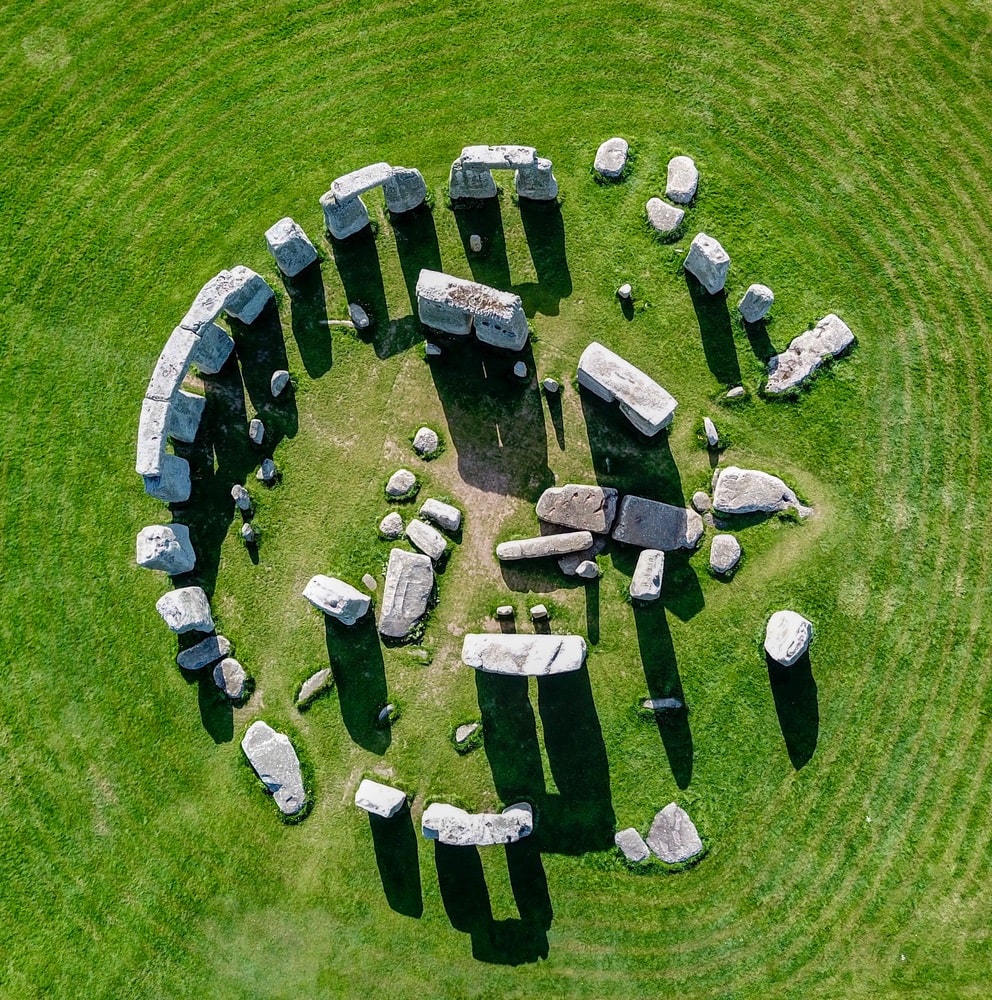 The main draw to Wiltshire and neighboring Somerset are the circles of standing stones, not only at Stonehenge, which is one of England's top visitor attractions, but also nearby at Avebury, where visitors can get up-close and personal with five-thousand-year-old stones arranged in but three sacred circles. Both monuments were built as burial sites, using giant posts hauled from as far as 140 miles away and raised upright by means which defy explanation—electromagnetic forces in the area are said to be a reason compelling the creators to place the circles there.
In recent years, even more mysterious circles have drawn curious visitors to this area—unlike the stone circles, though, these are soft, two-dimensional ones that appear overnight without warning. Crop circles are just as immense in diameter as the stone sites, but are carved into the long grass of farmers' fields. Only one of these so-called crop circles has ever been proven to be a hoax. Their often incredibly intricate geometric patterns are considered too difficult for a few people armed with scythes and compasses to execute during the few short hours of dark in midsummer when the circles appear.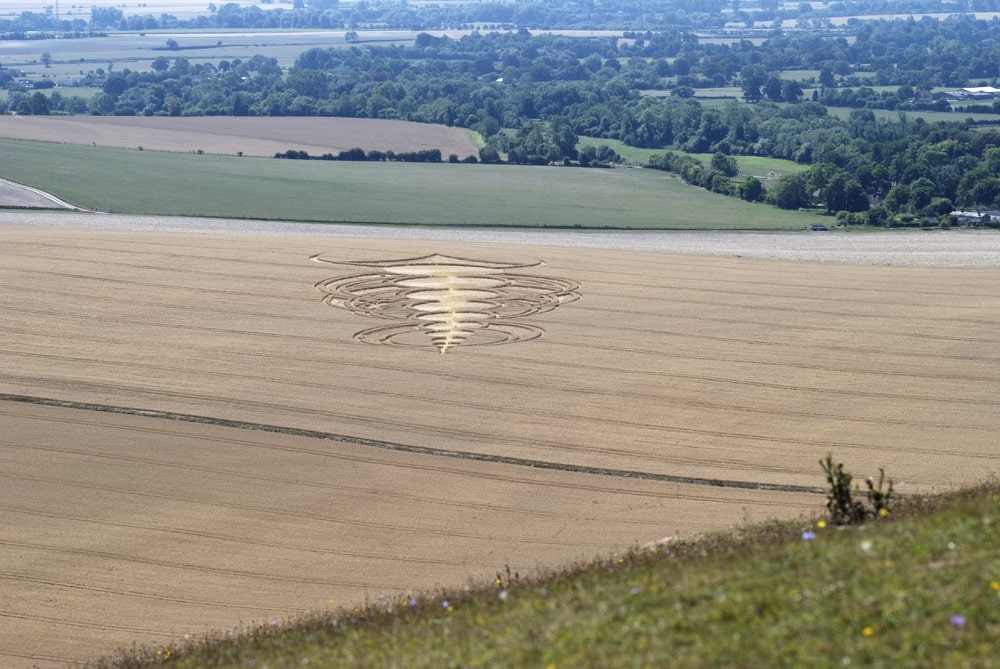 Monique Klinkenbergh, a publisher who comes from Amsterdam every summer to open her Crop Circle Exhibition Centre in the charming hamlet of Honeystreet, believes farmers opposed to trespassers make it impossible to prove the origin of the circles. "To know whether one is authentic, you'd have to be the first in to see the lay of the crop and any sign of people having been present, but farmers won't allow investigators in," she explains.
Monique is not ruling out the possibility of telepathy as an explanation. "All researchers agree the mind seems to be involved; if people talk or think a lot about a subject, it can manifest as a pattern in the fields," she suggests. Indeed, only collective mind-power can explain the spooky apparition of the international symbol for chemical weapons that came up overnight last year in a field near the home of Amesbury's Dawn Sturgess—barely a week before she died from handling nerve gas that was intended for a former Russian spy in nearby Salisbury.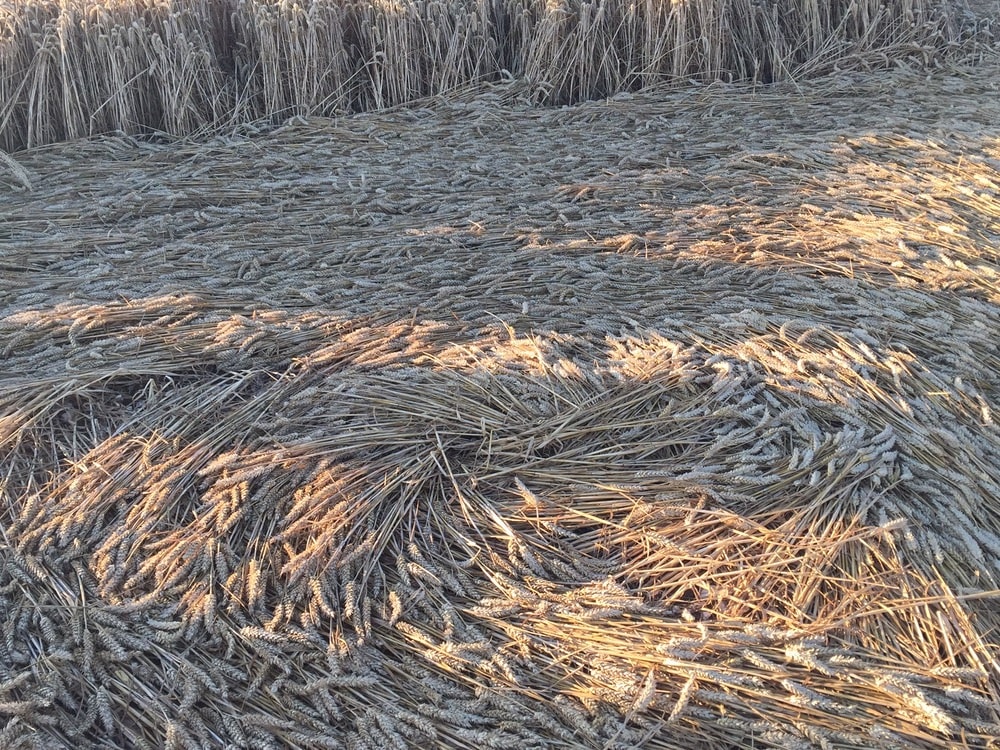 The less spooky, far more beautiful patterned fields visitors sit in to meditate when the farmer is not around (as I did with a family from Texas last year) are discussed with vigor at the annual Crop Circle Conference in Devizes, a pretty market town in the heart of the area where new patterns appear in the grass every year. Steve and Karen Alexander admit their "very ordinary" lives were changed by witnessing the phenomenon several years ago; now Steve makes a living photographing the circles, which last only a few weeks as they're often destroyed by farmers to keep visitors away. Karen traces the designs to study their geometry. Their engaging conference, which attracts aficionados from all over the world, starts with a geometry workshop led by Professor Michael Glickman, an architect and distinguished crop circle researcher who has lectured in California.
Just down the road from Devizes is the George Inn, a fourteenth-century pub and hotel in the lovely village of Lacock. With its abbey and medieval cloisters, the inn has been the host of numerous movie shoots, including scenes in Pride and Prejudice and the Harry Potter series. It's a gorgeous example of one of the many golden stone villages characterizing the western Cotswolds, England's prettiest rural area.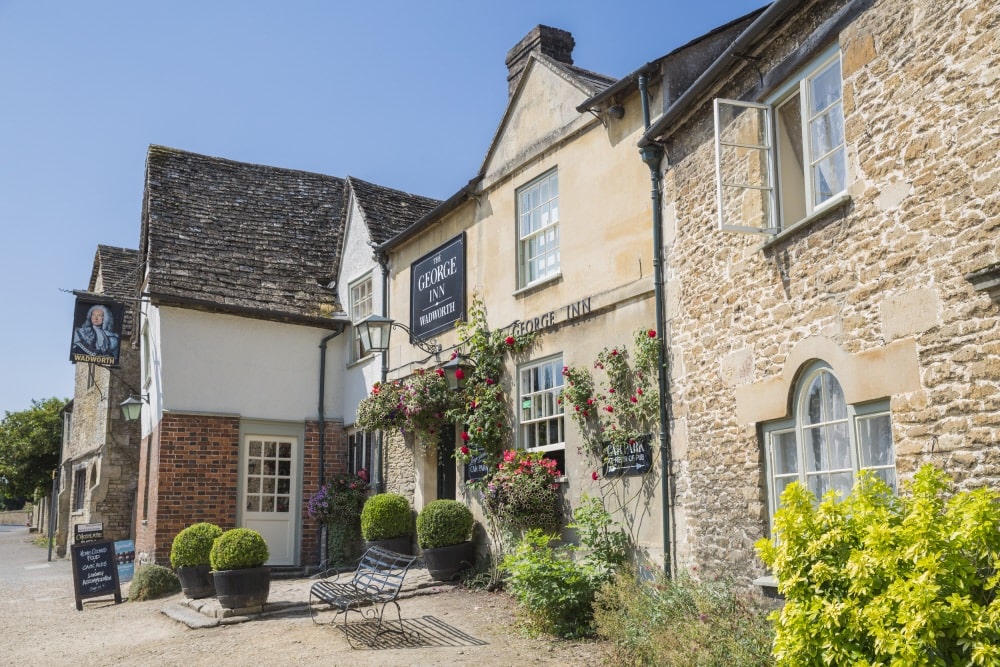 Not far from Lacock, the town of Glastonbury is known for its legendary summer rock festival and is a must-see for visitors at any time of the year. The famous Glastonbury Tor—a mountain rising to a meringue-shaped peak—has been associated with both King Arthur and Joseph of Arimathea, who is believed to have arrived in the area with the Holy Grail and who is said to be buried nearby. Christianity and legend meet in Glastonbury, where monks at the abbey claim to have found the graves of Arthur and Guinevere in 1191, but a millennium later, it is Wicca which rules the town, home of at least a hundred modern witches and many fascinating shops catering to their needs with crystals, magic wands, and other paraphernalia. Some of those wands will doubtless be out in Stonehenge on June 21, doing their best to ward off midsummer rain at a solstice which is supposed to be all about the sun.
If you can't make it to England but would like to join in the summer solstice sunrise celebration view it live right here from Stonehenge's YouTube channel:
---
Tickets for the Crop Circle Conference can be booked at TemporaryTemples.co.uk, and latest circle sightings are updated daily at CropCircleAccess.com/information. Book rooms at the George Inn at GeorgeInnLacock.co.uk.
---