The 10 Best Cities to Visit for New Year's Eve
---
December 26, 2016
Celebrate the new year with a bang!
Looking for the perfect destination to ring in the New Year? Or maybe you're ready to start planning that big trip for next year. Either way, we've got the perfect list for everyone—those who enjoy the finer things in life, the nature lover, the ultimate partier, and everyone in between. Check out VIE's top ten places to spend New Year's Eve.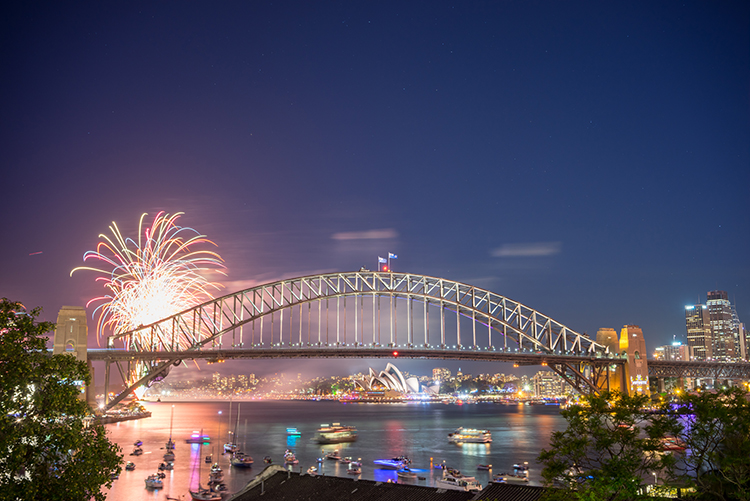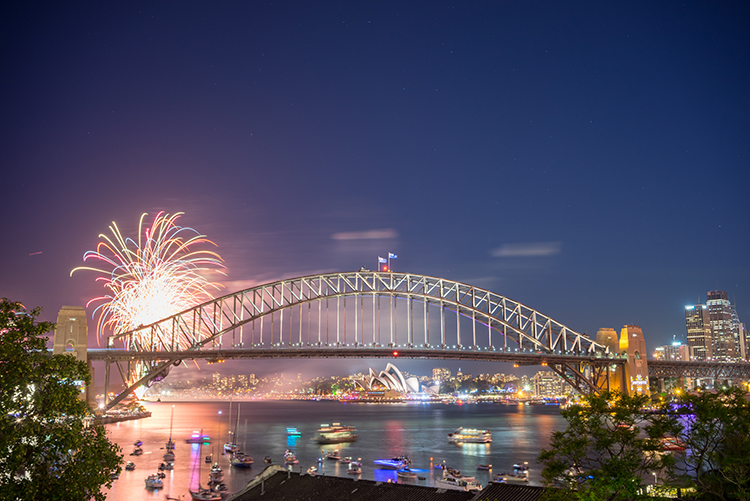 Sydney
When Katy Perry sang, "Baby, You're a Firework," she must have been talking about Sydney, Australia's New Year's Eve celebration. With a fireworks show projecting enough bright lights to replace the sun, the 7.2 million-dollar extravaganza is a stunner and one everyone should experience at least once. The event takes place annually at the Sydney Harbour, with a stunning view of the iconic Sydney Opera House. From water displays to fireworks displays, there's no New Year's Eve celebration quite like Sydney.
Should you desire to end your night staying at a hotel as unique as the celebration, we recommend the gorgeous historic Harbour Rocks Hotel in Sydney located right across from the opera house.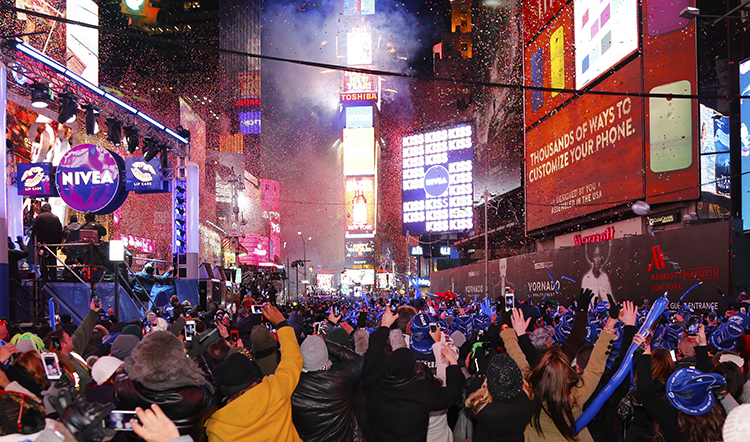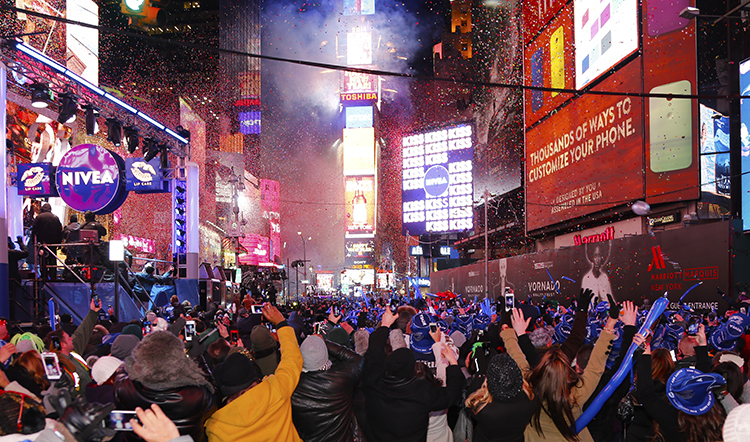 New York City
Washington, DC might be the capital of the U.S., but New York City is the heart. With the perfect blend of glitz, glamour, and entertainment, New Year's Eve in Times Square is the ultimate NYE bucket list item.
Start off getting the chic New York style without the cramped living space. The five-star Mandarin Oriental is the place to stay! Located at the heart of New York City, enjoy the best views with the floor-to-ceiling windows and the plethora of amenities offered. Then head out to celebrate in traditional NYC style. From parades to fireworks to that iconic ball drop in Times Square, every inch of the city is electric with energy (and bright lights)—we wouldn't want anything less from the city that never sleeps.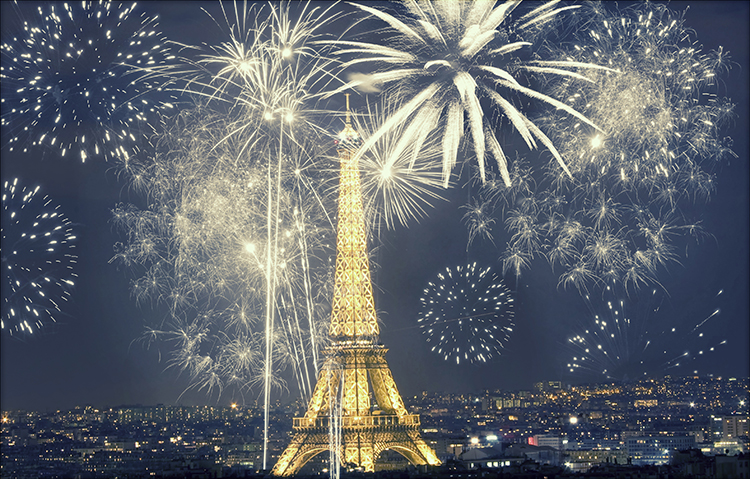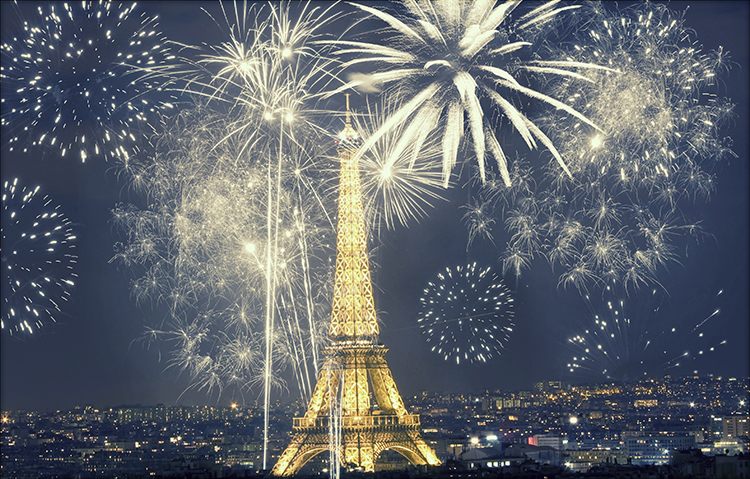 Paris
The French city itself is full of ooh la la-worthy sights on any given day—just think of what it's like during New Year's Eve. Champagne and dinner cruises, an illumination tour, cabaret shows, and more! If you're looking for a New Year's Eve full of sophisticated style and class, Paris is the way to go. What else do you expect from a city whose name has become synonymous with glamour and luxury?
Up your travel game when you stay at the iconic Paris Ritz, featured in our C'est la VIE Sophisticate Collection.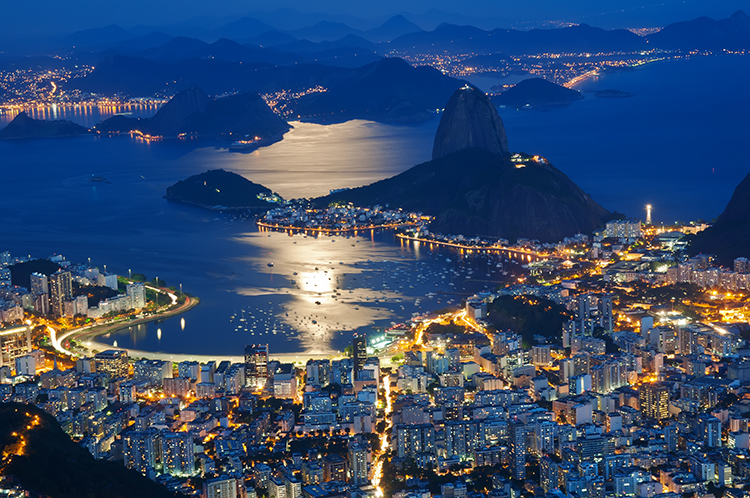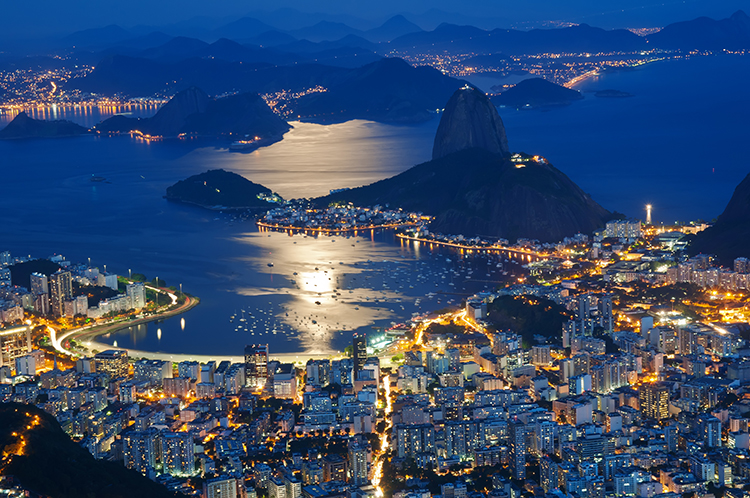 Rio de Janeiro
Start your holiday in Brazil's vibrant city of "Rio" by capturing the essence of the city when you stay at Belmond Copacabana Palace, where you'll enjoy the stunning view and supreme luxury offered. Then head out to enjoy the New Year's Eve night, but hold on, because Rio is going to be a wild ride. Known as the city that knows how to party and famous for its Carnivale festivities, New Year's Eve is just as wild! In fact, if you're a "bigger is better" type of person, head to Copacabana Beach; the iconic landmark is known for hosting the world's largest New Year's Eve party, attracting over two million people each year. Just a heads up—you'll probably notice a "Dîner en Blanc" feel. That's because the locals tend to dress all in white, which is believed to bring good luck. Who couldn't use a little more luck each year?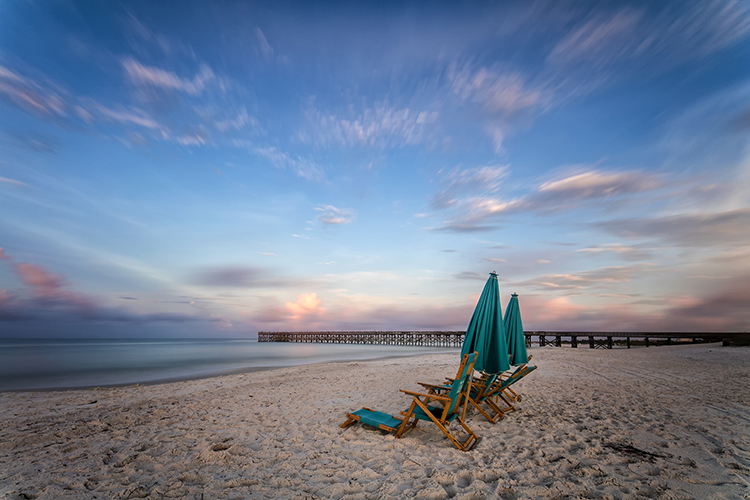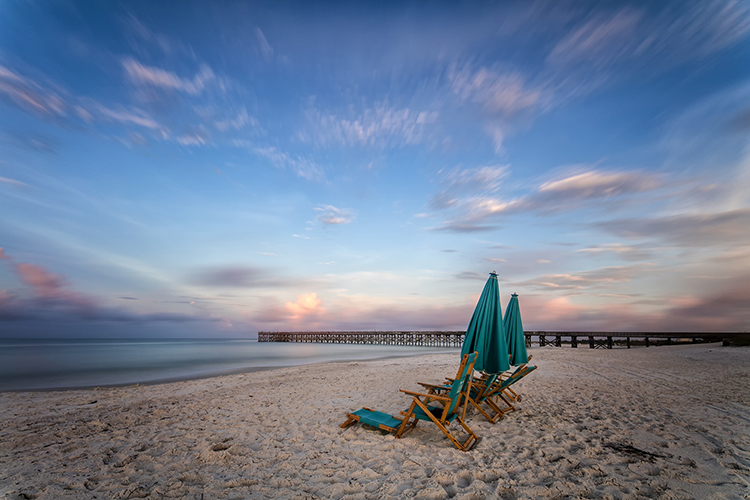 Mexico Beach, Florida
What's better than one big New Year's celebration? Celebrating it twice! Since Mexico Beach, Florida, sits on the edge of its time zone AND the Gulf Coast, you get twice the fun, hence their "Celebrate Twice" New Year's Eve party. Say "Happy New Year" in the neighboring town of St. Port Joe (Eastern Time), then seal it with a kiss again in Mexico Beach (Central Time). The celebration includes complimentary trolley rides from 8PM until 3AM EST to all the best restaurants and bars in the area, so all you have to do is relax and party safely! As an added bonus, the town's many vacation homes and campgrounds are within walking distance of nightlife, making it that much easier to celebrate all night long!
MexicoBeach.com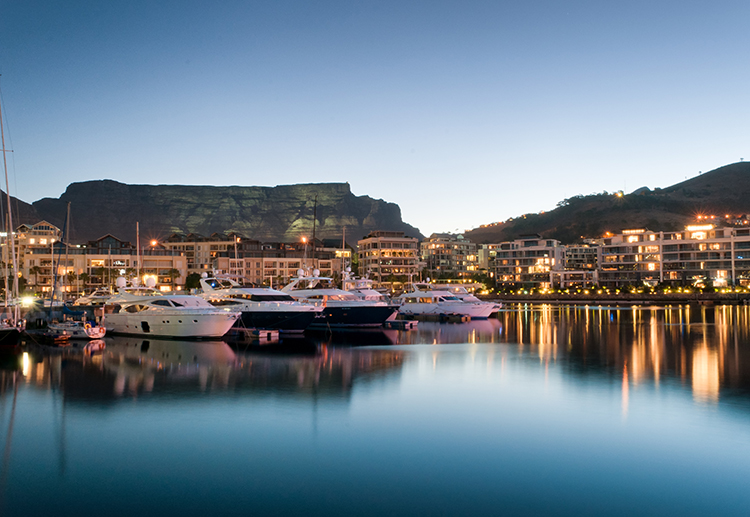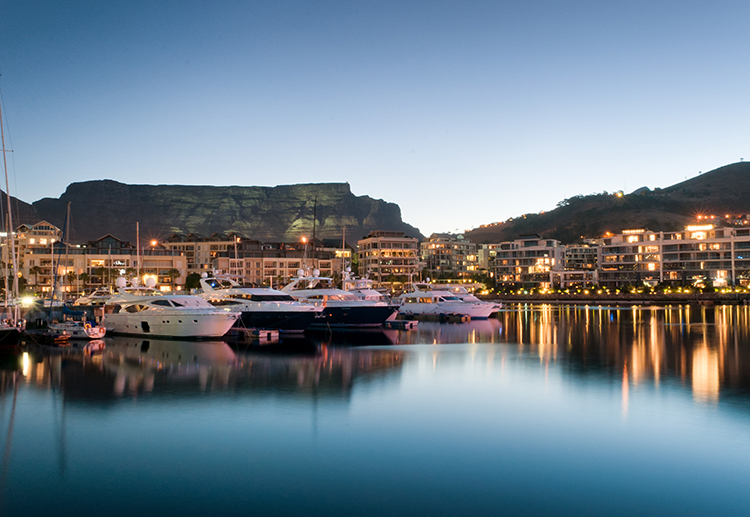 Cape Town
If you're a nature lover, consider ringing the New Year's in a totally in a natural way (literally) as you celebrate atop one of the world's most mesmerizing natural wonders, Table Mountain near Cape Town, South Africa. The sight is unbelievably breathtaking; your Instagram friends will definitely be jealous! After you're done taking it all in, hop on a cable car that will bring you back down to the city to celebrate more fabulous festivities, like concerts at the V&A Waterfront Amphitheatre, a walk around Kirstenbosch National Botanic Garden, and more.
Continue your picturesque nature escape when you stay with MannaBay, where you can lounge and dine while enjoying surrounding views of the majestic mountains on the rooftop, get pampered at their luxurious spa, and spend a relaxing afternoon with a unique high tea experience. Check them out at MannaBay.com.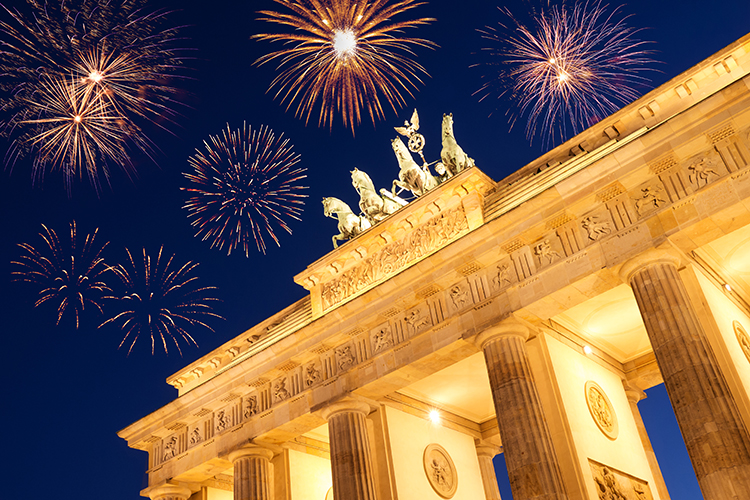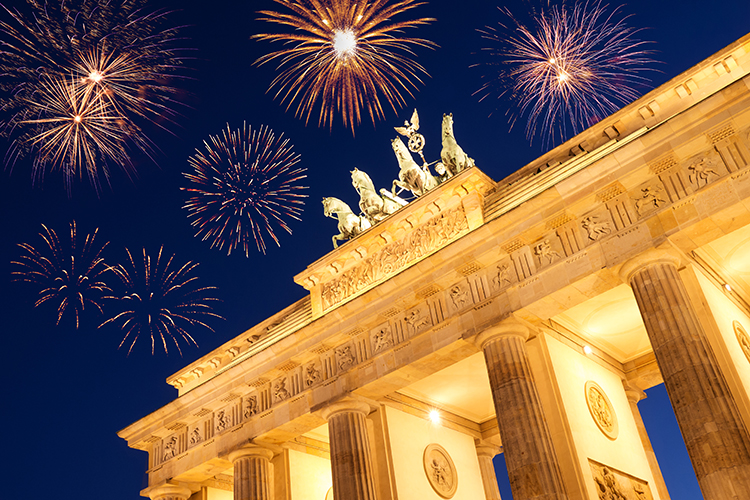 Berlin
With a "party city" reputation, it's no surprise the German capital has one of the greatest New Year's Eve celebrations. They even have a festival along "Party Mile" between the famous Brandenburg Gate and Victory Column, where crowds gather just for the big night to enjoy live concerts, DJs, and a spectacular fireworks display over the city. The festivities are free of charge but the area will be closed off later in the night to prevent overcrowding, so it's best to arrive early and take advantage of all the fun!
For a charming, yet luxurious stay, Hotel Aldon Kempinski is the perfect place in Berlin to ring in the New Year.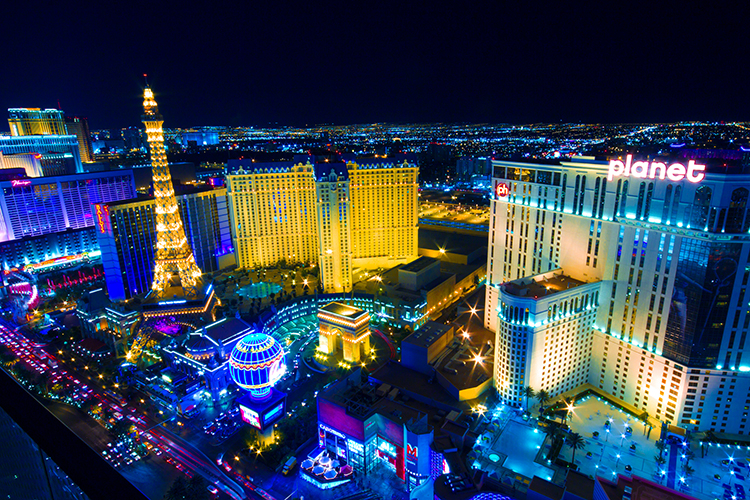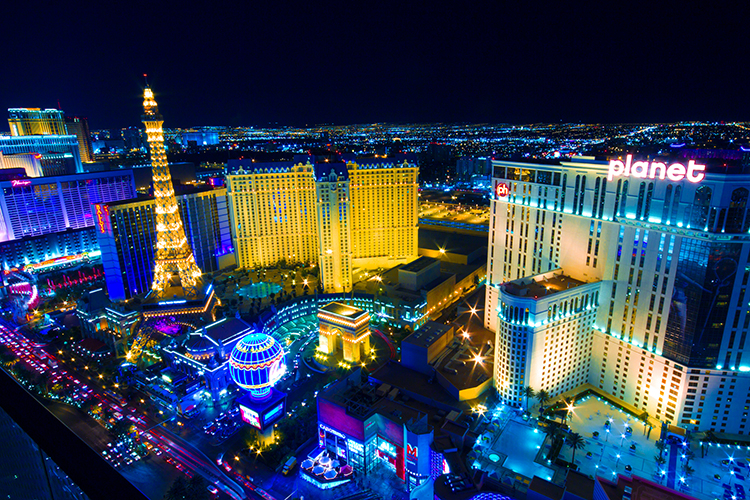 Las Vegas
They say when you're in Vegas, get ready to play. As Sin City throws the ultimate glittering New Year's eve party, full with concerts, shows, club parties, and of course, casino and hotel bashes, you might be implementing the old "What happens in Vegas" adage. Enjoy a spectacular midnight dinner on the rooftops of one of many sparkling hotels, such as Rio's VooDoo Lounge, The Palms, Air Bar, and one of our favorites, the Top of the World restaurant at the Stratosphere. See their New Year's Eve special here.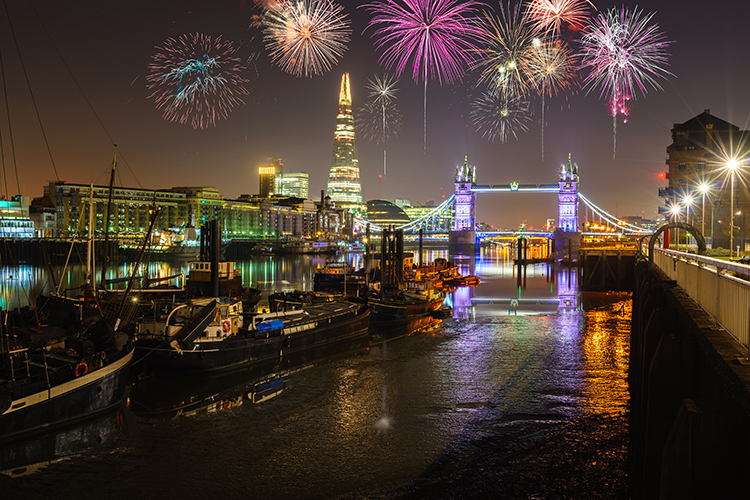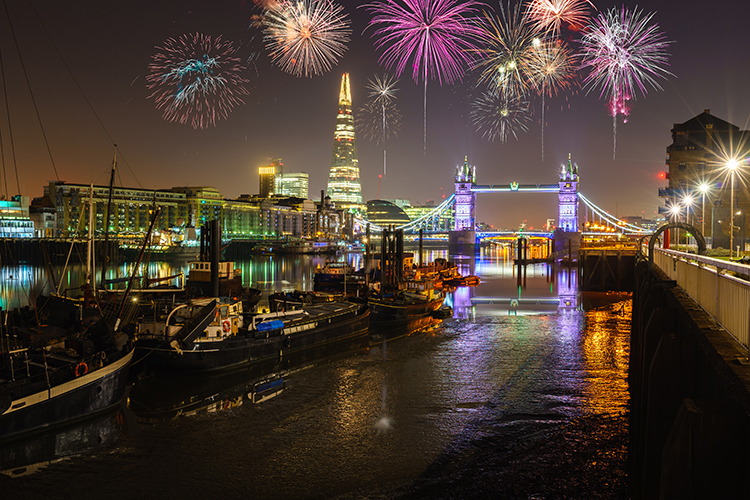 London
For those fairytale obsessed, London will surely create a magical experience. Imagine celebrating New Year's Eve in a crowd of 250,000 people on the streets of England's capital, enjoying the history, palatial architecture, and entertainment. Live shows and around 10,000 performers during the annual parade, one of the most stunning fireworks displays in the world, and a midnight countdown alongside the majestic Big Ben and Parliament buildings? Sounds royally amazing to us!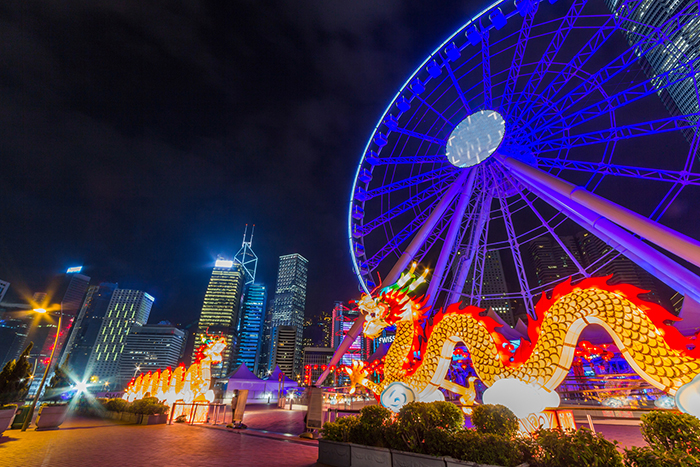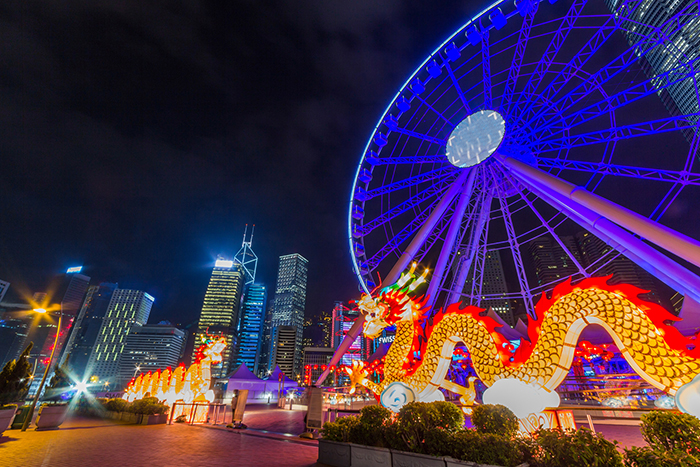 Hong Kong
The island of Hong Kong off of southeastern China definitely uses the "go big or go home" approach when it comes to celebrating the holidays, and New Year's Eve is no exception. The annual NYE spectacle starts with parades and continues with a string of performances including acrobatics, dances, concerts, and a truly magical fireworks show. Of course, it wouldn't be Hong Kong without including a dancing pyrotechnic dragon! Waiting for the clock to tick down to midnight for their own annual glittering ball drop is sure to be worth the anticipation. The next day, treat yourself! You're in one of the shopping capitals of the world, after all.
Ready to start planning your trip yet? No matter where you choose to spend your New Year's Eve, we wish you a happy celebration and great things in the year to come!
---