Swim through Museo Atlantico
---
May 13, 2016
An Under The Sea Gallery Of Treasures Untold
Ever wonder what it's like to swim through an art gallery under the deep blue waters of the Atlantic Ocean? Well now you can—if you have your scuba diving certification. If not, you'll want look into getting one, because Museo Atlantico, Europe's first subaquatic gallery is just too cool.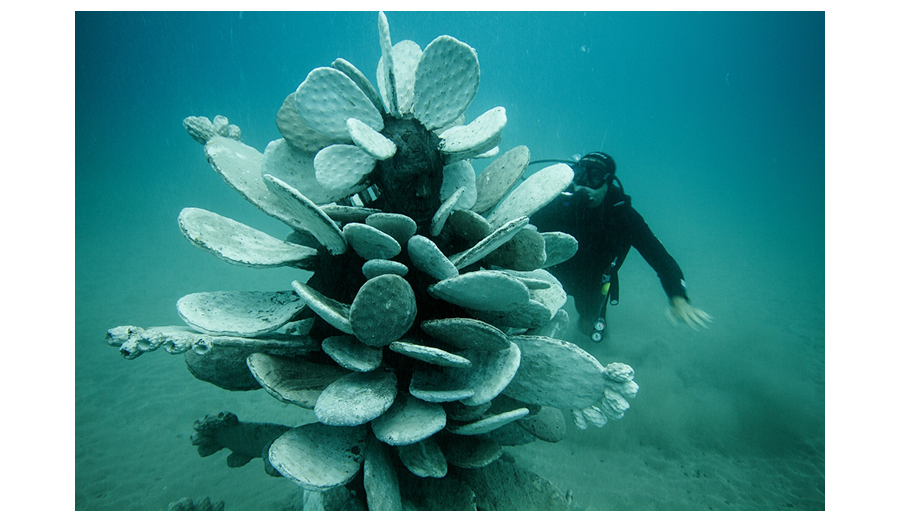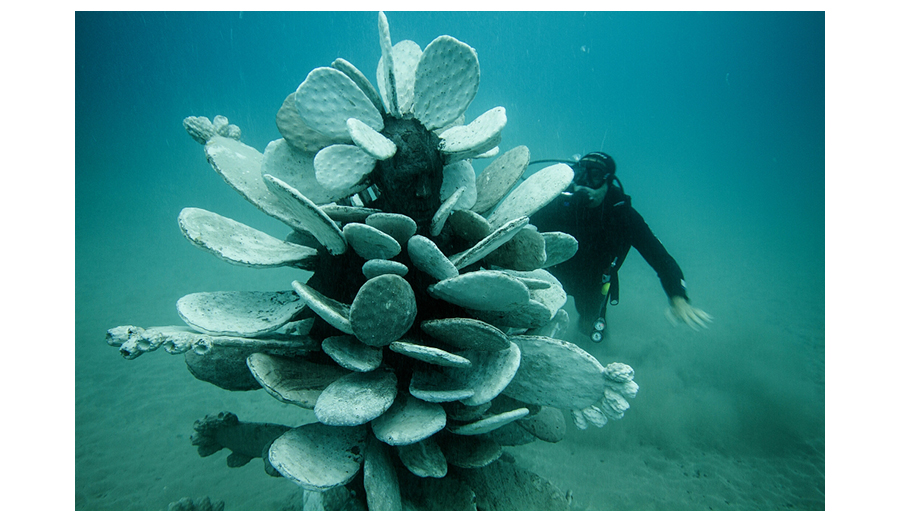 Located off the coast of Lanzorate (a Spanish-owned island near West Africa), the museum opened earlier this year and features 400 sculptures by British artist Jason deCaires Taylor. The sculptures have even been calibrated to attract coral due to the cement's neutral pH balance. In other words, the pieces are meant to attract and organically inhabit coral reefs, boosting the marine biomass and attracting fish species in hopes of diverting tourists away from the fragile natural reefs. This would create an eco-friendly environment that is equally as breathtakingly (speaking metaphorically, of course) beautiful to see.
The trove of statues offers viewers ephemeral encounters and an up-close look at how nature is effected by the efforts of mankind. It's intended to provide an eye-opening experience, peaking worldwide interest and sparking conversation on much-debated global issues such as climate change, pollution, land wastes, and the decadent lifestyle of the human race.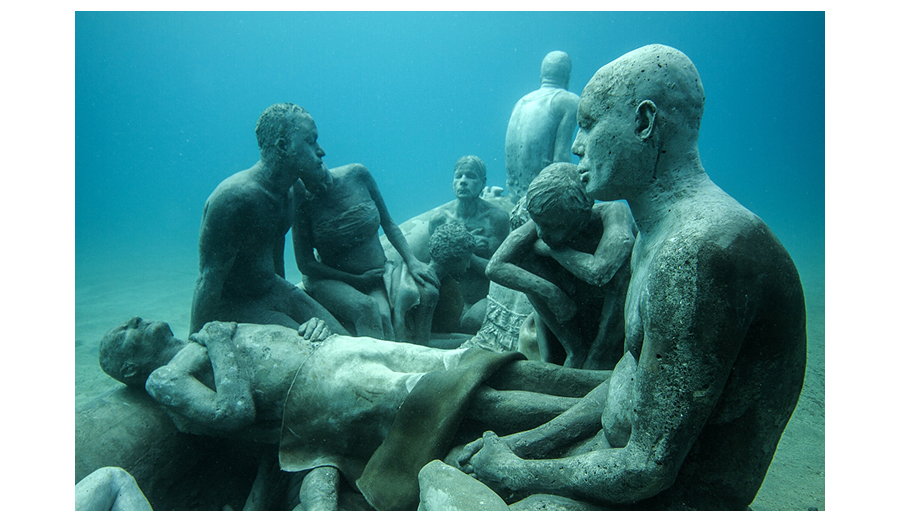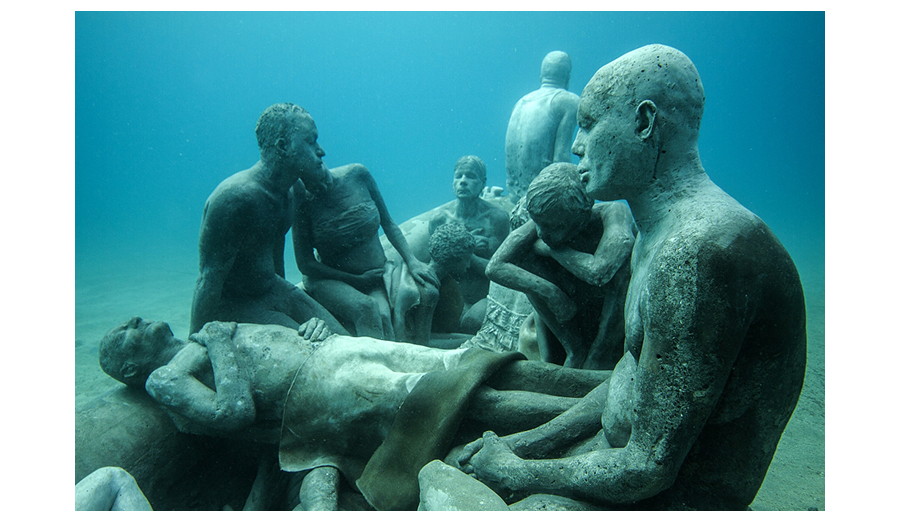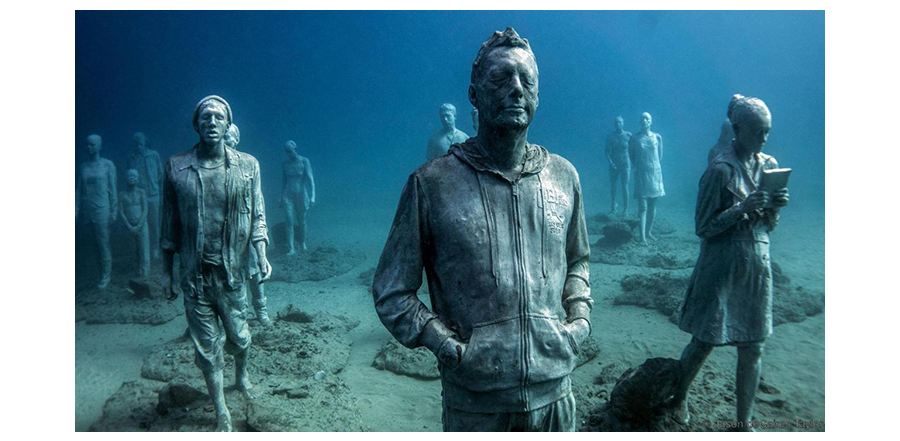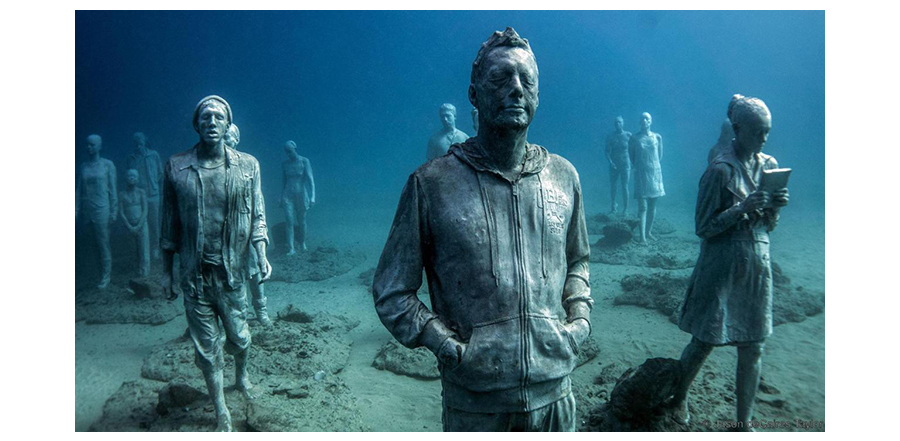 As unique as this experience may be, this is not Taylor's first underwater exhibition. Each of the internationally acclaimed artist's sculptures comes with a heavy focus on educating viewers on environmental issues and restoring the coral reef life that has been drastically lost over the past few decades. They highlight the tensile relationship between man and nature and deliver a message of loss as well as hope.
Forty percent of the world's natural coral reefs have been lost within a few decades, and if we don't make an effort to change that, scientists predict a permanent demise of 80 percent by 2050. That's exactly what Taylor hopes to communicate through his art, specifically designed "to promote the regeneration of marine life and use sculptures as a means of conveying hope and awareness of plight of our oceans" before it's too late.
Ready to take the dive down under, or want to learn more about Taylor's work? Visit his site at UnderwaterSculpture.com and tell us your thoughts on his efforts to restore the wildlife from below!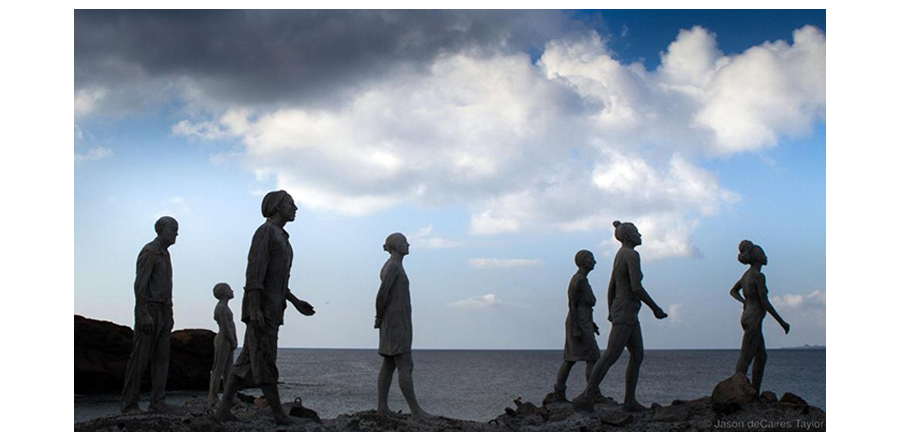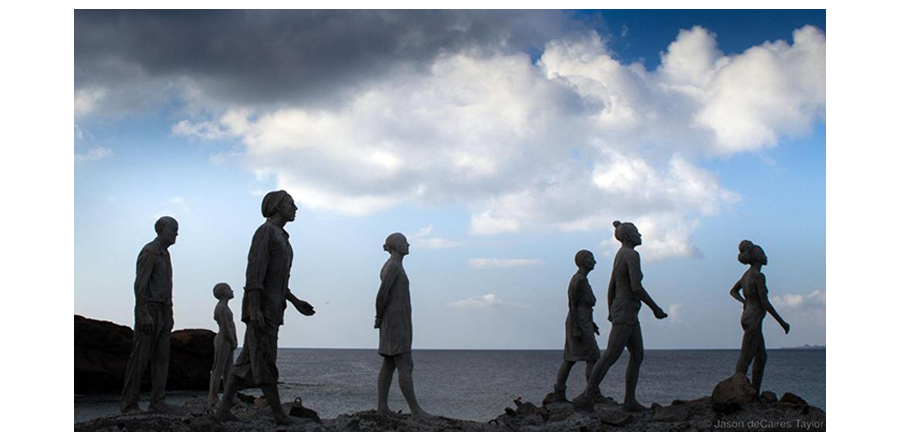 ---