Style Your Home with Your Favorite Fashion Designers
---
April 17, 2017
Life in Style
The Sound of Music's Maria wasn't too far off when she had the idea of turning drapes into children's play clothes. Now, many fashion designers are turning that around, creating stylish home collections based on their clothing lines. It seems more and more, our favorite fashion designers are integrating their designs as they venture off in the home domain, blurring the lines between fashion and home to create complete lifestyle brands instead. Ever looked at the patterns of your clothes and wished you could decorate your house or apartment with your favorite designer?
Here are eight fashion designers with equally stylish home collections that prove your home can look as good as you do.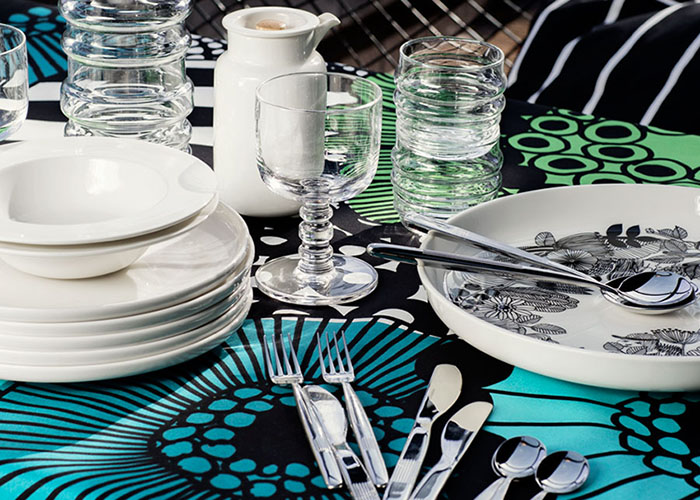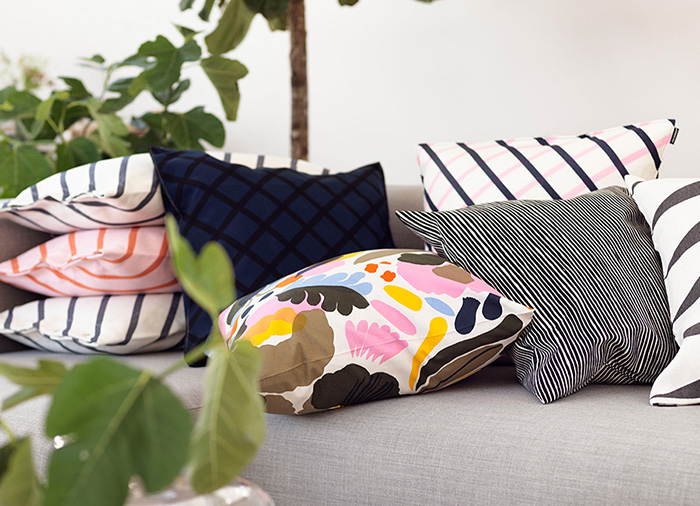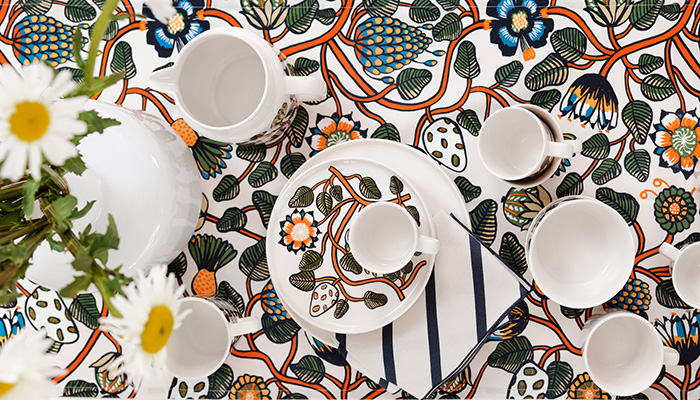 Bright and Bold – Marimekko
 Marimekko has always been strong in the textile business and has produced fun fabrics for home design for years. The brand's recognizable bright, bold, and whimsical style is too irresistible for the color-obsessed. If you're looking to inject some bright colors into your home, Marimekko is the way to go!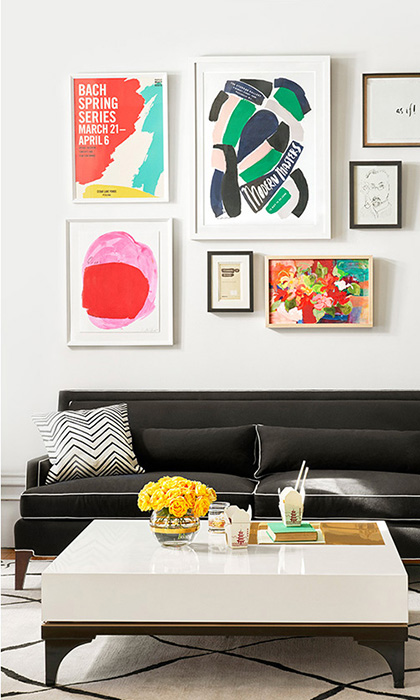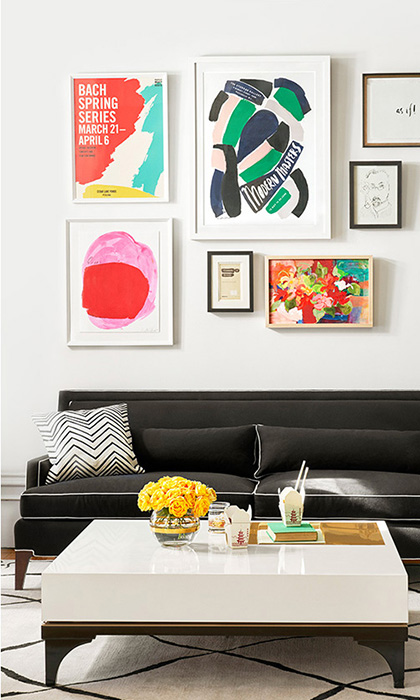 American Prep – Kate Spade
The road to her home domain was a natural progression for American designer Kate Spade. With all the chic furniture props in the background of her fashion campaign ads, it was only a matter of time before she introduced her own home furnishings collection. The collection is just as sophisticated and playful as her fashion label, and fans of the brand can't pass it up.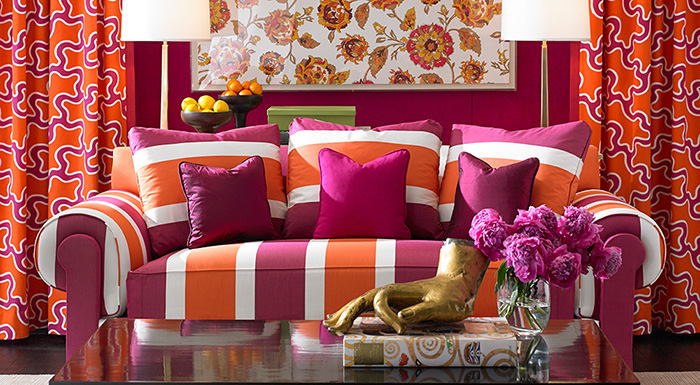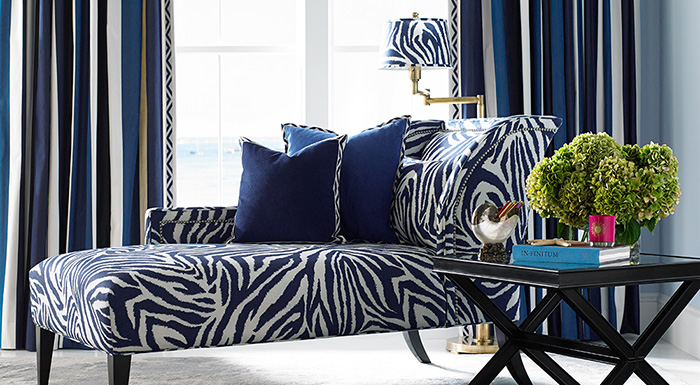 Sophisticated Prints – Diane von Furstenberg
Known for her confidence and boldness in mixing unexpected patterns, DVF is the queen of blending fun with sophistication in the fashion industry. Now Diane von Furstenberg reminds all of us that playful doesn't always mean juvenile with her home furnishings collection. Her exquisite line can be found at Kravet.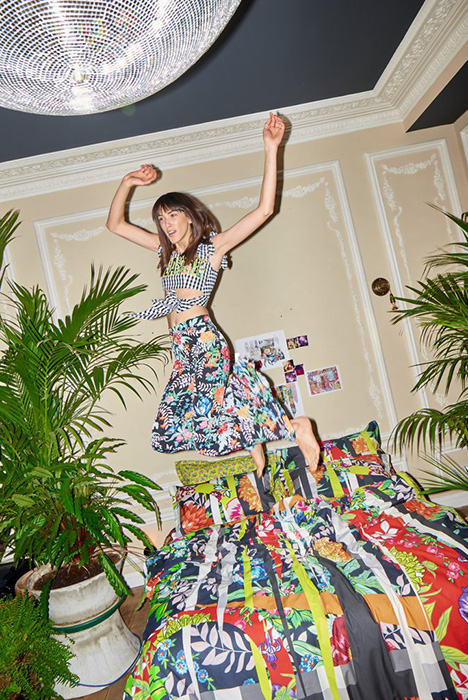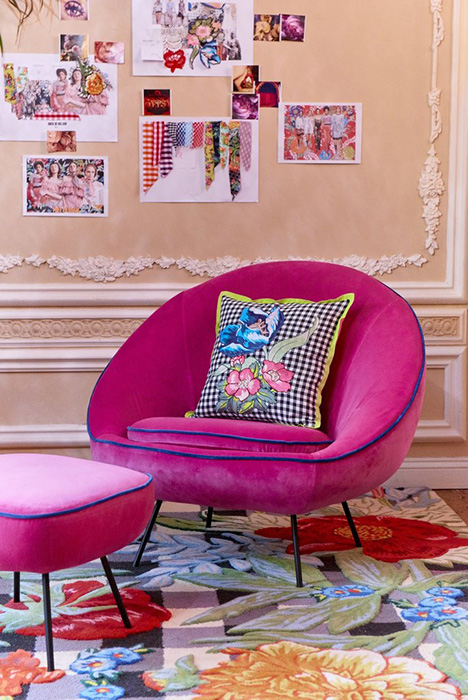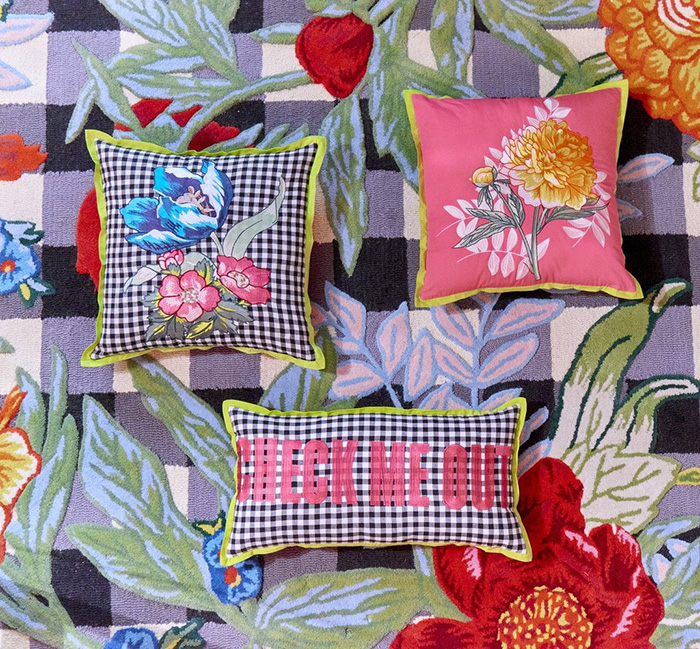 Just Cheeky ­– House of Holland x Habitat
Quirky, daring, and wild are definitely three words that comes to mind when it comes to British fashion house designer Henry Holland's design aesthetic. Much like his fashion line, the outrageously loud and busy mix of patterns still somehow works collectively. If you like to take a walk on the wild side, the House of Holland x Habitat collection would be perfect for you. View it here.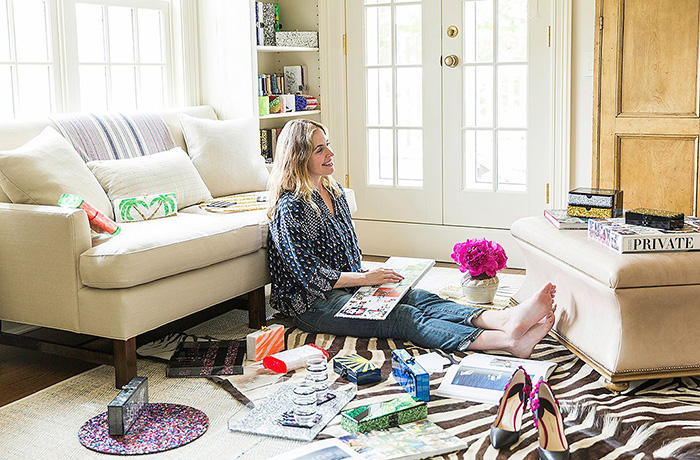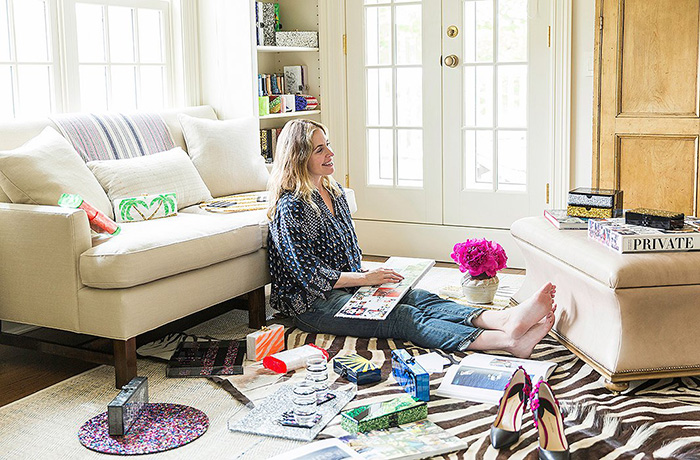 Glam Queen ­– Edie Parker
Who doesn't like a touch of sparkle here and there? Edie Parker stylish home collections offer accessories that will make you jump at any opportunity to serve your guests refreshments from her array of glittering serving trays, coasters, and kitchenware. There's no better excuse to throw a dinner party!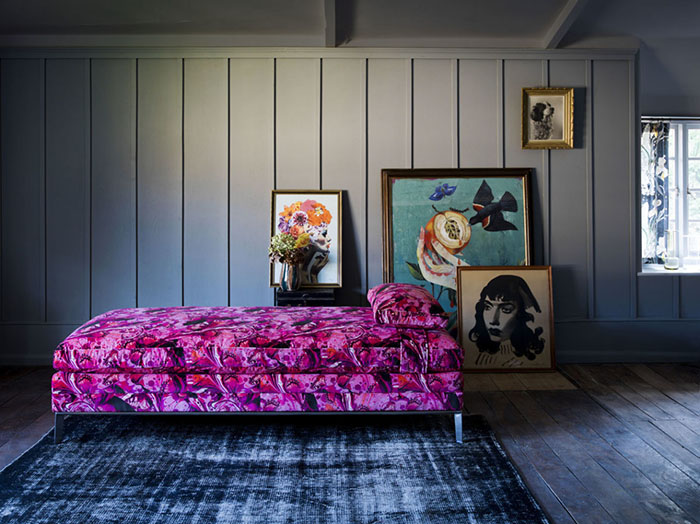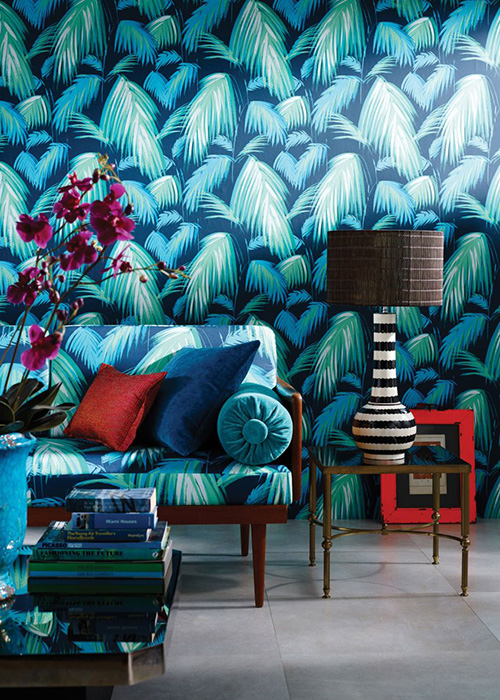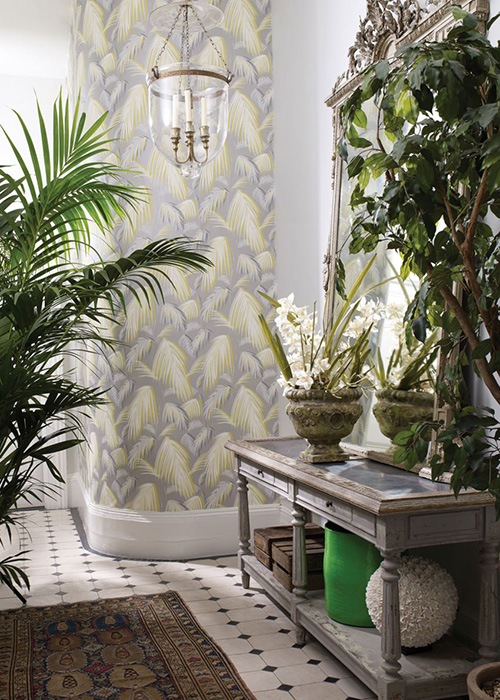 Playfully Mesmerizing – Matthew Williamson
It's not hard to identify a Matthew Williamson product. He has some of the most distinguishable designs; yet somehow his brand is continually intriguing. With a plethora of wallpaper designs, furniture, and accent options, his whole collection together is absolutely mesmerizing to look at. Just take a look at these green lacquered edge mirrored table; we could stare at it all day.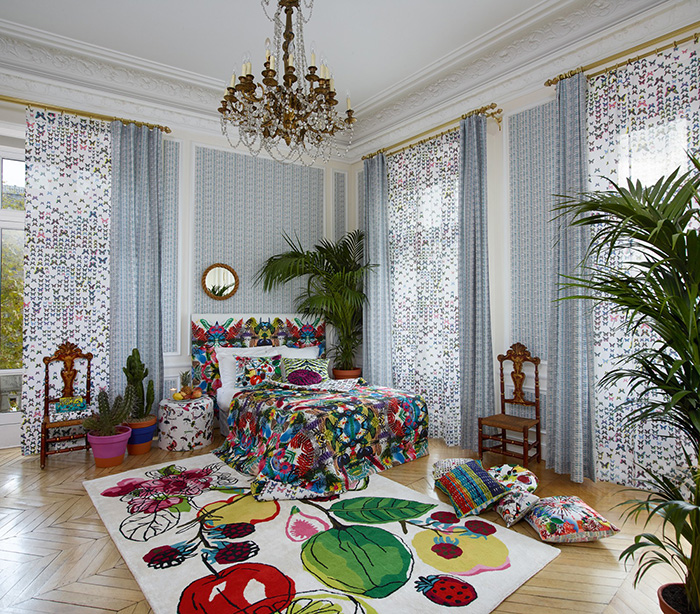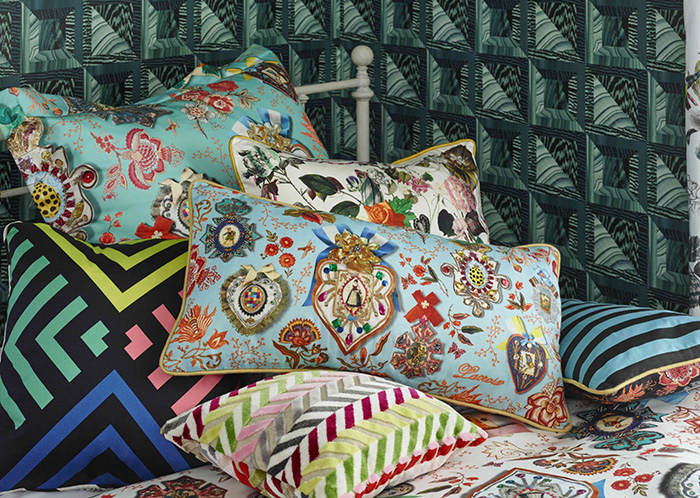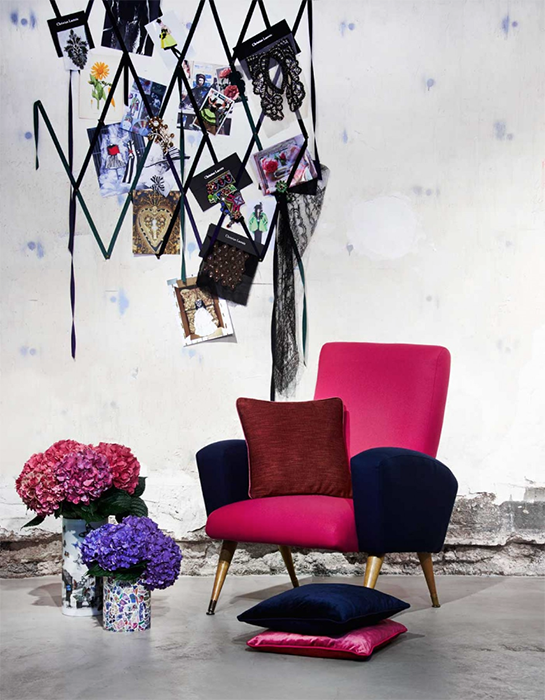 Whimsical Wonder – Christian Lacroix
Escape to a fantasyland with French designer Christian Lacroix's home collection. Inspired by classic Parisian designs, paper dolls, whimsical circus animals, traditional strips, and much more, his prints are a unique mixture of extravagance and fun spirit. From dinnerware to rugs, napkins, and throws, Lacroix will have your home looking like a fashionable Wonderland in no time.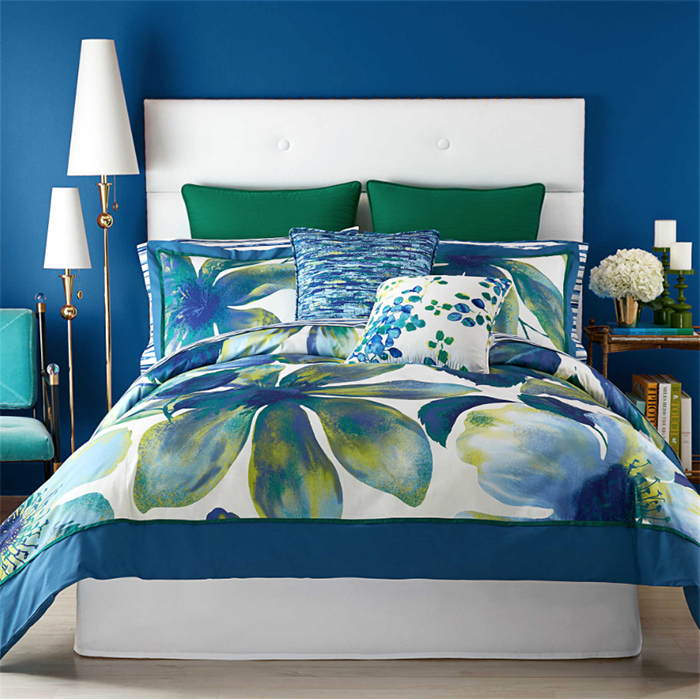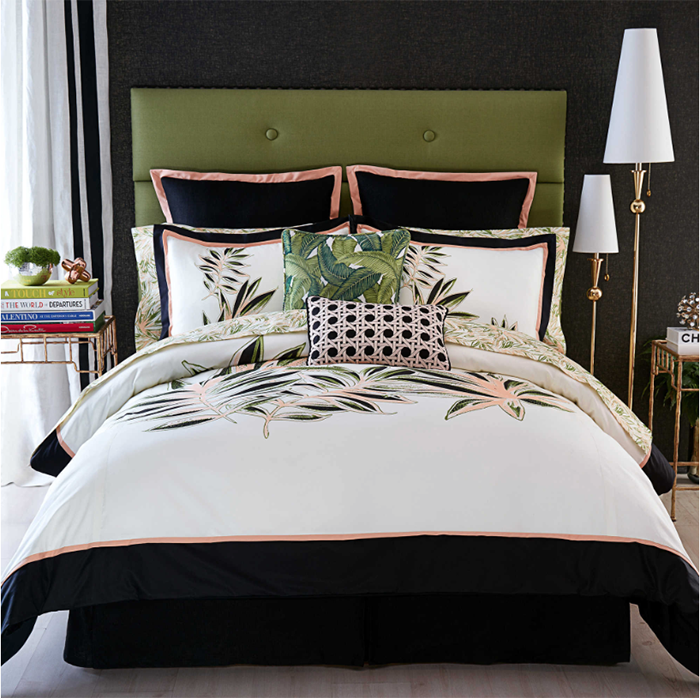 Classic Fashion – Christian Siriano
If you've learned anything from VIE's 2016 Home & Decor issue featuring American designer Christian Siriano and musician Brad Walsh in their gorgeous Connecticut home, it's that the fashion mogul has just as much taste in home design as he does on the runway. There wasn't a square inch of the country home that wasn't eye-catching in the most positive way. Now, you can own a piece of his colorful and bold style, often inspired by his fashion collections, when you shop his collection at Bed Bath & Beyond.
Just because these designers may have different styling options within their own collections, doesn't mean you have to stick to just one favorite. Just as you might normally mix your Chanel jacket with your Yves Saint Laurent pants and a J. Mendel blouse, the same concept applies for home design. Get creative when you mix and match! A Kate Spade couch may pair well with Matthew Williamson wallpaper and Christian Lacroix rug. In the spirit of these stylish home collections, design your way to a chic and fashionable home.
---