Soleil to Host Thompson Winery Vintners Dinner Benefiting Emerald Coast Children's Advocacy Center
---
November 10, 2022
An Exquisite Evening of Fine Wine and Food
Chef Michael Sichel of Soleil in Destin, Florida will host another Chef's Table Wine Dinner, only this time it will benefit the Emerald Coast Children's Advocacy Center. The dinner will feature wines from Thompson Winery in Russian River Valley, CA. Guests will arrive and be seated at the Chef's table for a five course dinner – each course paired with a Thompson Winery wine. Chef will walk guests through each course, describing the wines and why they were chosen to pair with the dish.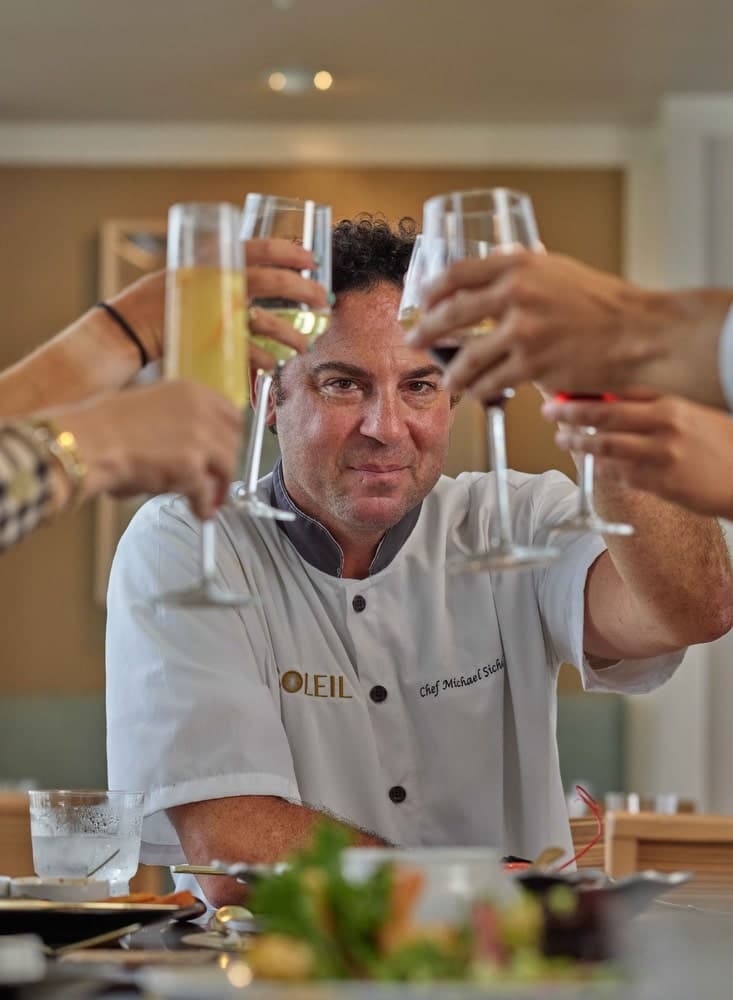 The meal will start with a rosé and a Crab Rillet. The second course will feature a chardonnay alongside an Apple and Blue Cheese Tartlet. The third course of Chicken Thigh Confit will be served with Thompson Winery's Succession. During the fourth course, guests will enjoy a Filet and drink the Cicero. For the final dessert course, Pastry Chef Michael Bump will serve a wedding cake and pair it with Wedding Block pinot noir.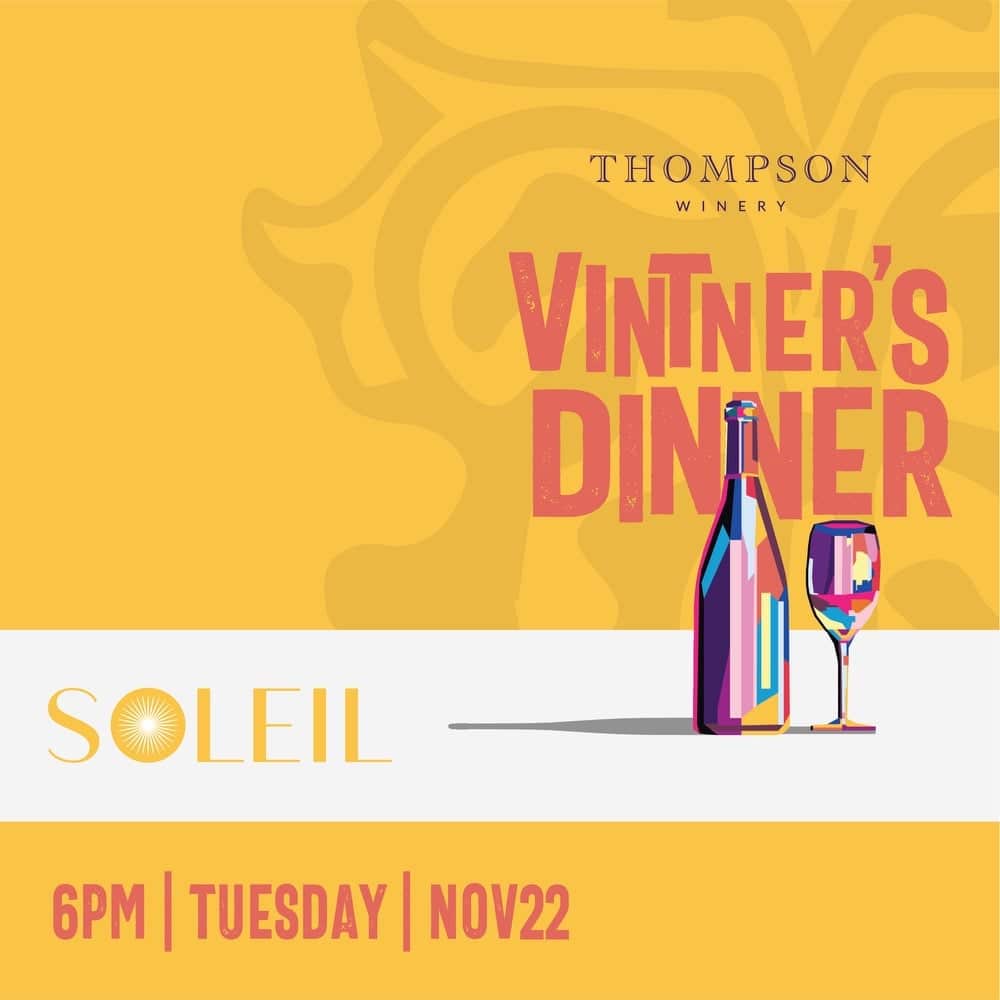 With the backdrop of the Gulf of Mexico, wine dinner attendees will experience an exquisite evening of fine wine, and food in a setting rarely found. Reservations are limited and can only be made by calling Soleil at (850) 353-2867. The price is $159 per person (plus tax and gratuity) – and includes five courses and wine with each course. A portion of the proceeds will go to benefit Emerald Coast Children's Advocacy Center.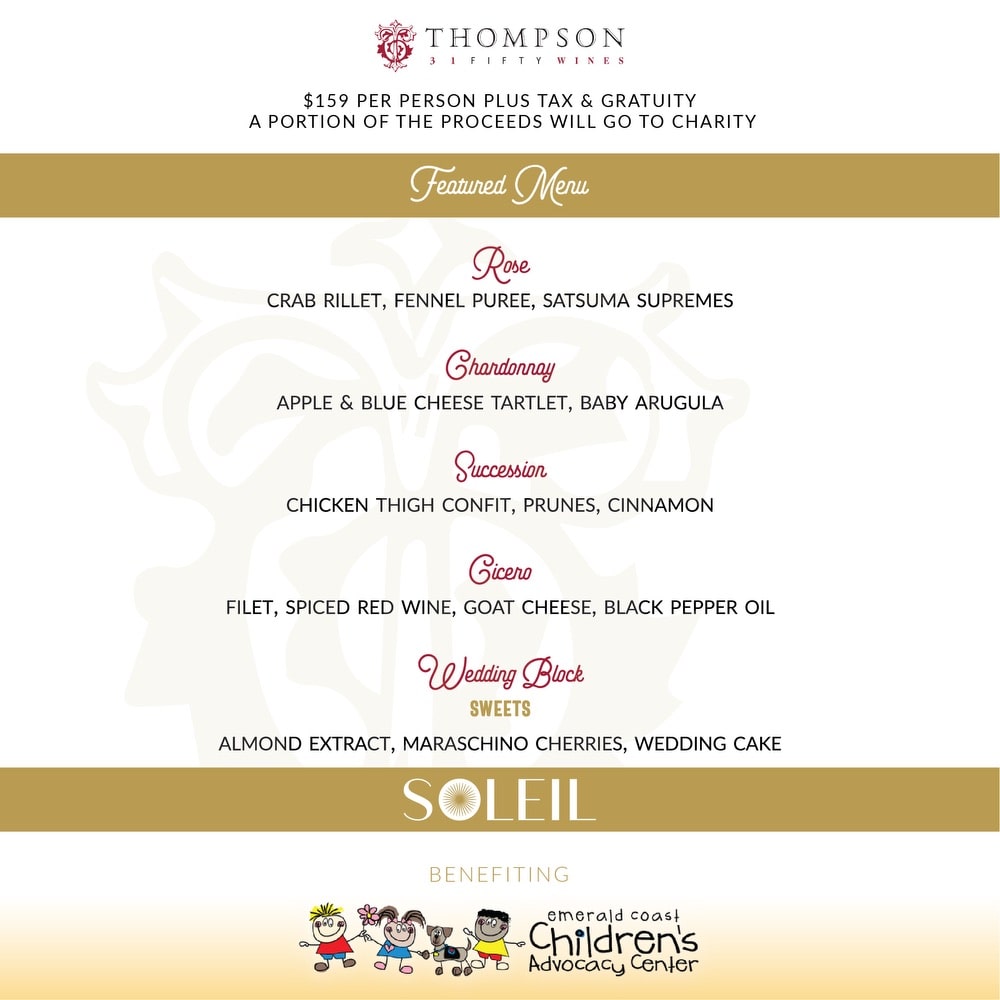 about soleil
Soleil, a beachfront restaurant and bar located in Destin, Florida features coastal modern cuisine from Celebrity Chef Michael Sichel. Guests delight in the elevated dining experience set with a backdrop of the Gulf of Mexico. Seasonally evolving menus blended with a sense of warmth and belonging to match the naturally exquisite setting of sun, sand, and sea. Soleil's top-notch service philosophy and world-class cuisine standards provide a dining experience you won't soon forget.
about emerald coast children's advocacy center
The Mission of the Emerald Coast Children's Advocacy Center (ECCAC) is to prevent child abuse and neglect, protect children, and restore the lives and futures of impacted children and families.
about chef Michael sichel
As a New York native, Chef Michael Sichel grew up immersed in the ingredients, heritage, and family-style cooking of his Italian roots. A Culinary Institute of America (CIA) grad, Sichel's first job in the kitchen was at New York City's legendary Gotham Bar and Grill, and he credits its pioneering Chef Alfred Portale as his most influential culinary inspiration. Chef Sichel has since been in the kitchens of Rubicon (Drew Nieporent's San Francisco blockbuster restaurant), the Abbey of Sainte Croix (Salon-de-Provence, France), Auberge du Soleil (Napa), Restaurant Indigo (New Orleans), and Galatoire's (New Orleans), among others. 
Chef Sichel's accolades include competing on Bravo's Top Chef: New Orleans, 2013, an Internship with World Pastry Champion Chef En-Ming Hsu of The French Pastry School at the Ritz Carlton Chicago, being a featured Chef at Jazz Aspen in June of 2018, being a featured Chef at Gatsby on DAOU Mountain Annual Wine Club event in Paso Robles, California in 2016, and he was a featured Chef at Arkansas Symphony Orchestra Opus Ball XXXII in Little Rock, Arkansas in 2016, to name a few.
---
Visit SoleilDestin.com to learn more about this elevated dining experience in Northwest Florida.
---