Sinfonia Gulf Coast and The Hot Sardines
---
March 28, 2016
Baby, take a bow with some new orleans-style jazz!
It's been quite a Ten-Year Anniversary Season for Sinfonia Gulf Coast, to say the least. They began the year with an incredible debut gala event and they're headed for a stellar finale, closing with The Hot Sardines, a high-energy jazz band with timeless charm and a refreshing take on the genre, creating a perfect pairing with Sinfonia's orchestra.
What's the jazz with The Hot Sardines? Like its eccentric name, the well-blended band of musicians comes with an equally unique story on how it started—with an NYC–based actor and a Parisian writer at an open jazz jam in a noodle shop in Manhattan. The ensemble is complete with bandleader, Evan "Bibs" Palazzo, lead singer Miz Elizabeth, and a tap dancer to play "hot jazz," giving off a vibe of glamour, grit, and passion. Their sound is a fresh take on old-time jazz that takes the soul-soothing genre to a whole new level.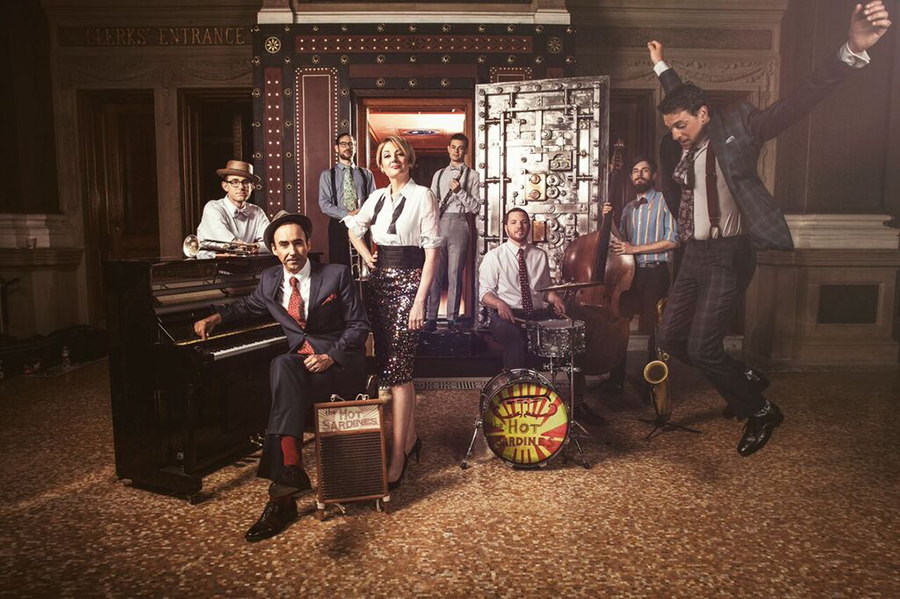 On Saturday, April 9, be prepared to experience that electric performance the London Times described as "simply phenomenal," and join the celebration as Sinfonia Gulf Coast wraps up this  milestone season. Of course, the show is expected to be nothing short of phenomenal as Sinfonia has always produced awe-striking, over-the-top performances throughout the course of its decade-long (and counting) time span.
Since its founding in 2005, Sinfonia Gulf Coast has presented over 420 concerts and events catering to Florida's Northwest Gulf Coast area. Admirably, Sinfonia's presence has swept through the community as they have collaborated with many nonprofits and have reached out to more than 62,000 children through its Sinfonia Guest Artists in the Schools programs and music education outreach initiatives. We were fortunate enough to get the chance to speak with founder and Music Director, Demetrius Fuller with a Q&A on his reflection and projections of Sinfonia Gulf Coast. Here's what he had to say: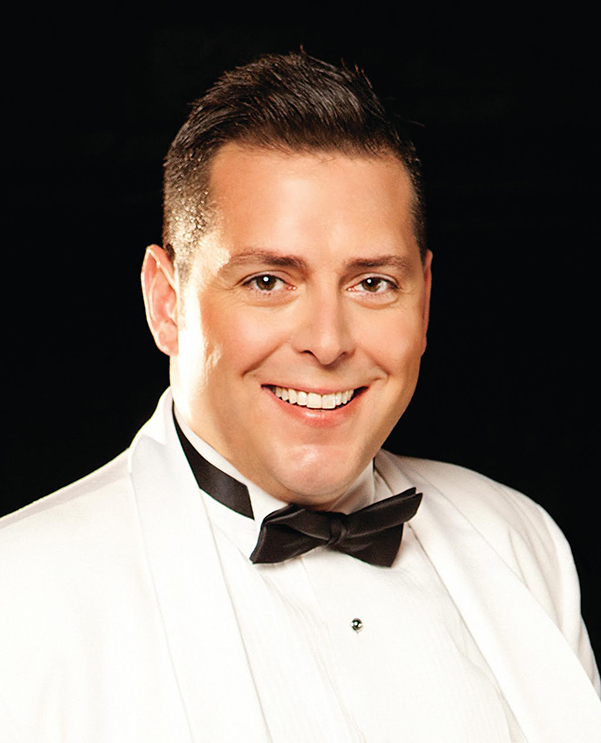 VIE: First of all, congratulations on a strong ten-year anniversary, which is still going through a positive upward momentum. Have you had time to process that it's been a decade since Sinfonia started? What are your thoughts when you reflect on that very first year and where Sinfonia stands today?
DEMETRIUS: Thank you! This season has been a whirlwind for sure. It really is hard to believe that we are coming to the close of our tenth anniversary. It has been fun to relive our previous nine seasons and see the excitement and momentum carry through. It has been especially rewarding to relive the past seasons with patrons, guest artists, and musicians. From my own perspective, it has been really enlightening to see what a difference Sinfonia has made on our community and what an asset it is to the cultural scene in Northwest Florida.
VIE: It's been quite a season for Sinfonia Gulf Coast. The celebration started off grand with the Sinfonia Gala Event featuring Kristin Chenoweth, the holiday set of concerts with vocalist Morgan James, and the performances keep coming and they are always so brilliant. Walk us through the process. What's it like to be behind the scenes in the making of each performance?
DEMETRIUS: The process for a Sinfonia concert or event is very layered. There are so many moving parts. It starts in the office with PR and marketing, personnel confirmation (musicians), venue, production, etc. The event itself is the culmination of all of this coming together. We have our director of events, Elaine Tucker, who handles all logistics for everything that a patron sees in the front of the house. Our production manager, Jeff Cole, handles all aspects of stage setup, equipment transport, and behind-the-scenes requirements. Our personnel manager, Laurel Yu, hires all of the musicians for each concert. Live performances are exciting because you never know what might happen. The entire process is exhilarating.
VIE: Do you still get nervous before a performance? Before performing on stage, are there any special "good luck" rituals you guys always do as a team?
DEMETRIUS: I actually don't get nervous. I get very antsy to get out on the stage to do what we are there to do. We don't have any team rituals, because the team is never in the same spot at the same time!
VIE: What are your biggest highlights of the year so far?
DEMETRIUS: The entire tenth season has been a highlight, truly! From the amazing VIE photo shoot at the United Palace Theatre in New York City, to the gala with Kristin Chenoweth, and all of our amazing orchestra concerts in between. Our Wine Women & Shoes event in February was a stellar success, and it is fun to see how the growth of that event has impacted and enabled Sinfonia to provide music education initiatives to the children of Okaloosa and Walton Counties.
VIE: Going forward, what can we expect to see more of next year? Have you started lining up performances or building a bucket list of performances you would like to do for the eleventh year?
DEMETRIUS: Next season is almost completely finished… (Wink wink.)
VIE: Thank you so much for your time, Demetrius. We look forward to seeing and hearing future performances and celebrating many, many more years of Sinfonia Gulf Coast!
To find out more about Sinfonia Gulf Coast, visit SinfoniaGulfCoast.org. Don't forget to get your tickets to see The Hot Sardines live, and let us know what you think!
---