Japan's New Shiki-Shima Luxury Train
---
June 16, 2017
Join the Travel Train
Photos Courtesy of Japan Railway Company
When we think about train travel in Japan, two things usually come to mind: the commuter trains that, however fast they are, might be so crowded it's off-putting to tourists, or the megacharged bullet trains that give you the comfort of leg space and takes you to point A to point B faster than you can say "Tokyo." Now, Japan has unveiled a new way to do train travel—and it's unlike anything we've seen before. Prepare to be wowed by the much anticipated Shiki-Shima luxury train.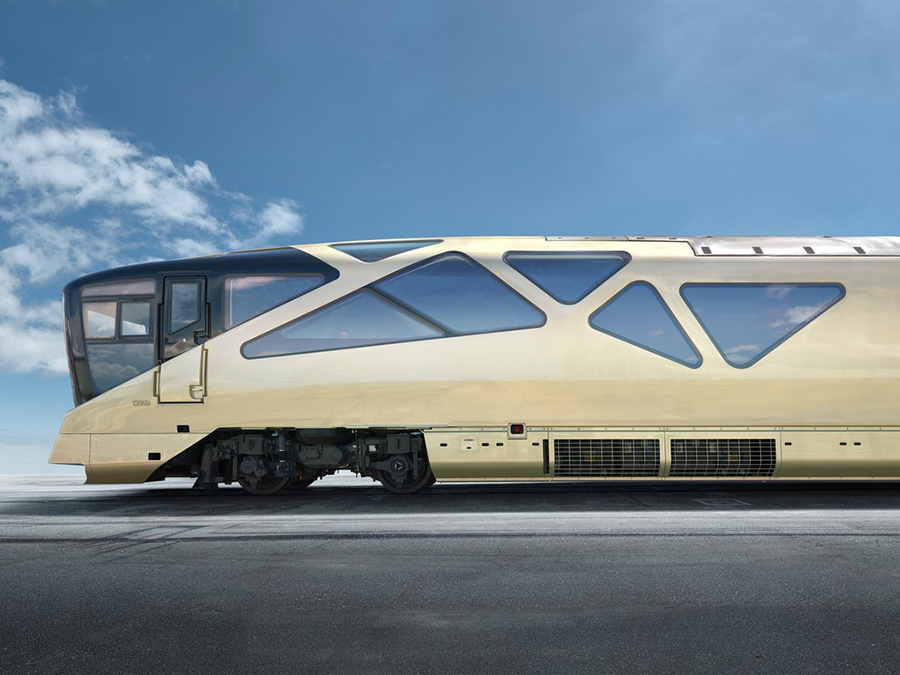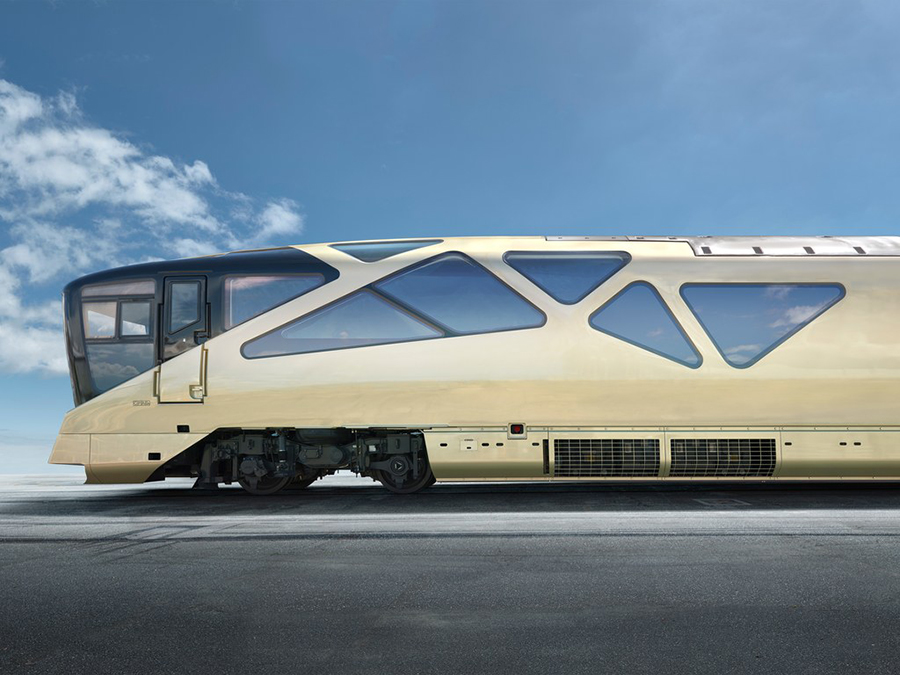 This ultramodern luxury rail service is so stunning and alluring, it makes American Amtrak service look like a children's toy train set. And trip on the Shiki-Shima are already sold out throughout 2017, so if you want to jump on board while it's still new, start planning your 2018 trip ASAP!
That's not surprising, as it seems Japan is really capitalizing on their train travel. In 2013, they introduced the Cruise Train Seven Stars, which traveled through the southern island of Kyushu. A small fortune of $1,000 per night bought passengers a stay in gorgeous wood-paneled cabins that captured the aesthetic of the Golden Age of Travel.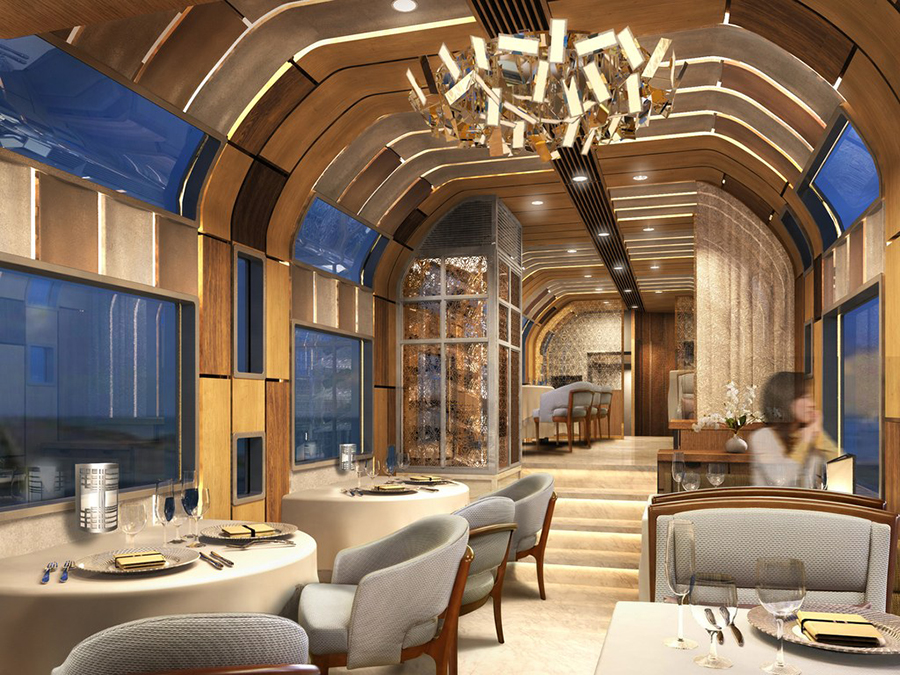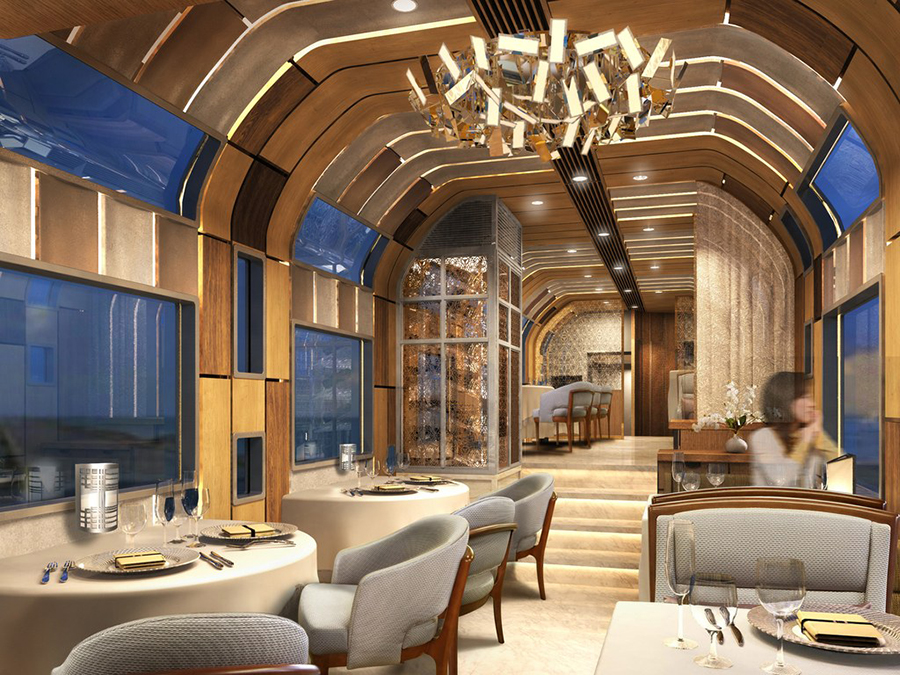 Japan has really upped its game even farther with the Shiki-Shima. It's spacious and gorgeous enough to live in; although that would cost a fortune, literally. The 34-passenger, 17-suite train tour starts at Tokyo's Ueno Station—which was built exclusively for this train—and it makes one-, two-, and three-night round trips through northeast Japan. Think of it as a cruise on land. Guests will enjoy gorgeous mountains and seacoast views along the way, and make many exciting tourist stops to visit places such as ancient shrines and temples, working farms, vineyards, and artisanal ateliers.
On board, aside from the dining hall and bar, guests can enjoy spending time in one of two different suites. Each first-floor suite is adorned with a chic, lacquered look and outfitted with a working fireplace, while the second-floor lofts take on traditional Japanese craftsmanship with a modern touch. Either way, you can't go wrong. The whole interior design was overseen by Ken Kiyoyuki Okuyama, who has worked as a designer for companies like Porsche, Ferrari, and Maserati.
Just how much are tickets for this one-of-a-kind, ultrastylish train tour? Prices start off at a hefty $3,000 per night and go up to almost $10,000. The good news is you'll have time to save up, because as mentioned earlier, the train is booked solid until 2018; and even then, reservations are not easy to make. It all comes down to luck. Since the train is so popular, prospective passengers can enter a lottery for future trips when they fill out an online application.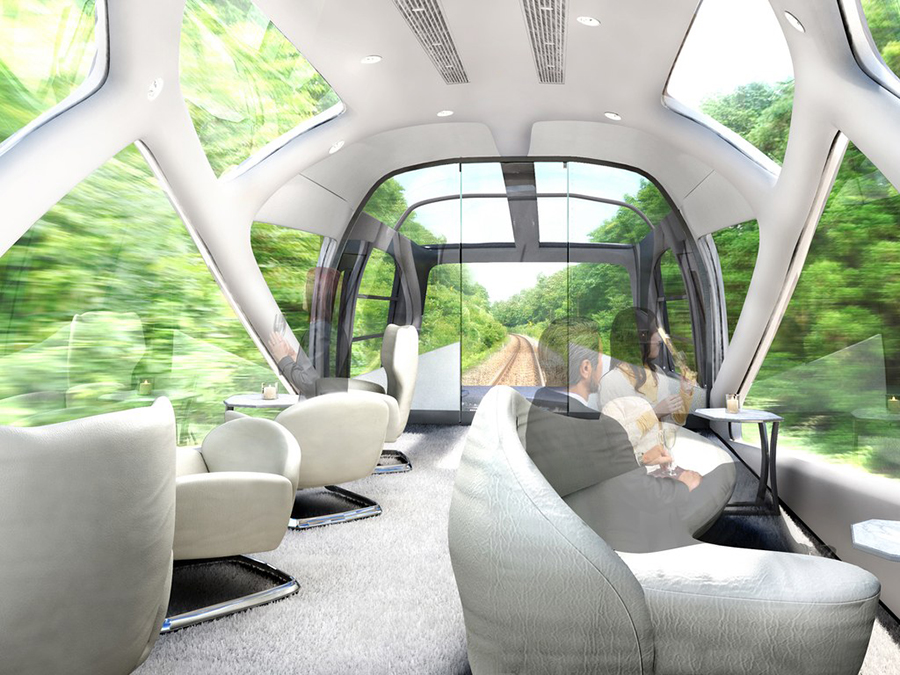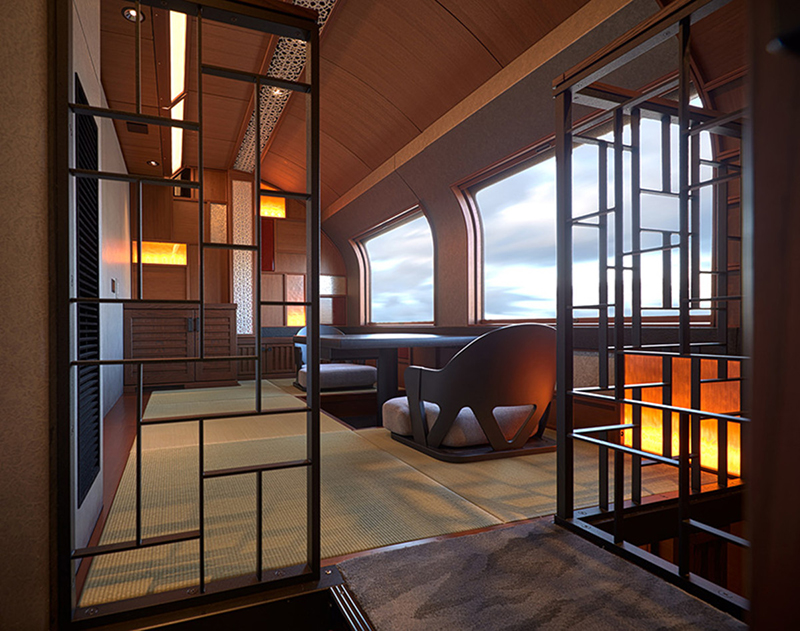 Learn more or apply for your trip on the Shiki-Shima at JREast.co.jp, and check out more Luxury Train Tours around the World in VIE's August 2017 Adventure Issue.
---