Take a Snowmobile Safari in 2020
---
December 24, 2019
Scenic Safaris and Forever Resorts Team Up for the Ultimate Cold-Weather Adventure
Photography courtesy of Scenic Safaris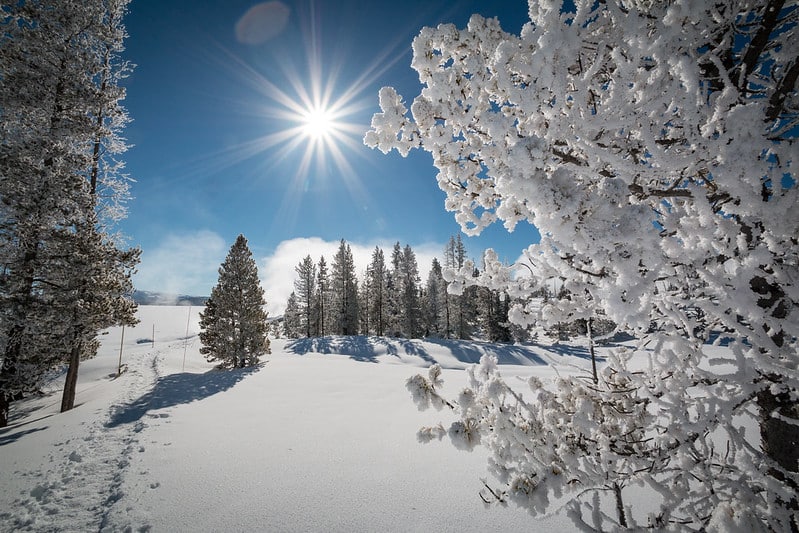 Scenic Safaris, the year-round outdoor and wildlife tour operator that offers a variety of tours into Yellowstone and Grand Teton National Parks and their environs, offers customizable two-day, three-day, four-day and six-day snowmobile adventures inclusive of overnight accommodations, homemade meals from local lodges, professional guides, and all the necessary gear. Guests who book these winter adventures will explore the world-famous region like a local, getting off the beaten path while enjoying the unmatched exhilaration snowmobiling provides.
"Our guides love taking vacationers on these overnight tours because it really gives them time to take in the majesty of the parks while they're blanketed with snow," says Taylor Frye, group sales manager at Scenic Safaris. "Overnight tours are often bucket-list experiences for our guests, and we make sure everyone has a truly memorable adventure. Of course, some of our guests have such a blast, they return year after year!"
VIE caught up with Frye to learn more about this travel opportunity from Scenic Safaris:
VIE: What was the inspiration behind creating these snowmobile "safaris"?
Frye: We created our safaris to offer our guests an experience of a lifetime. Many of our tours are described as a "bucket list" experience that will be sure to leave a lasting memory for you and your family. Getting to explore Yellowstone in the winter is an opportunity to see the park the way many people will never get to see it. Yellowstone in the winter is a quiet and tranquil experience that is much different than the busy summer crowd. Our tours in Bridger-Teton National Forest are tailor-made to make everyone enjoy the beautiful vast surrounding area while enjoying first-class snowmobiling and food. Our tours are made for people looking for the best possible experience in the area.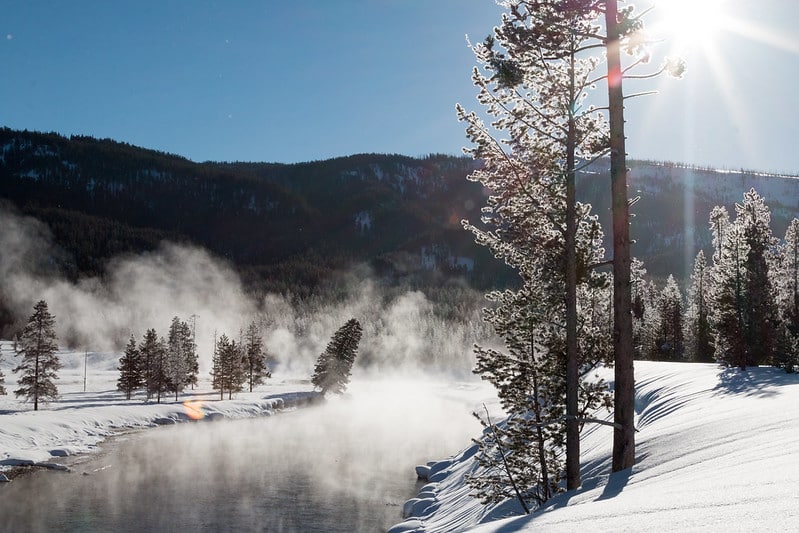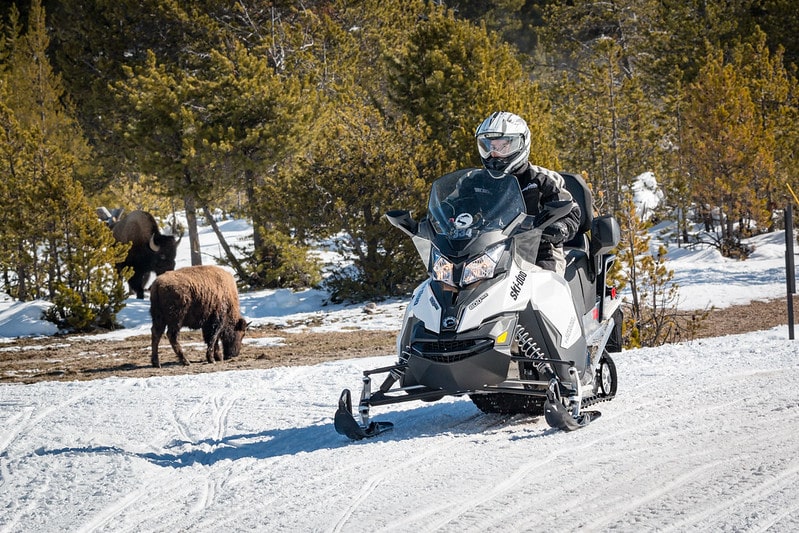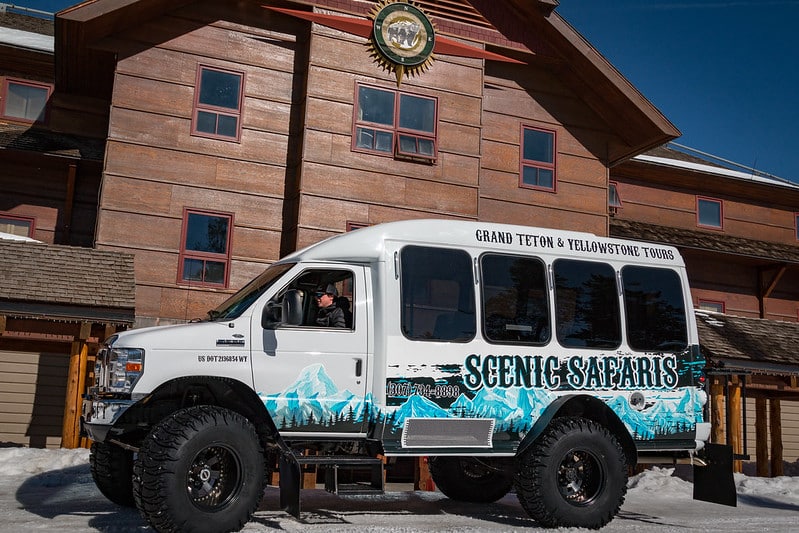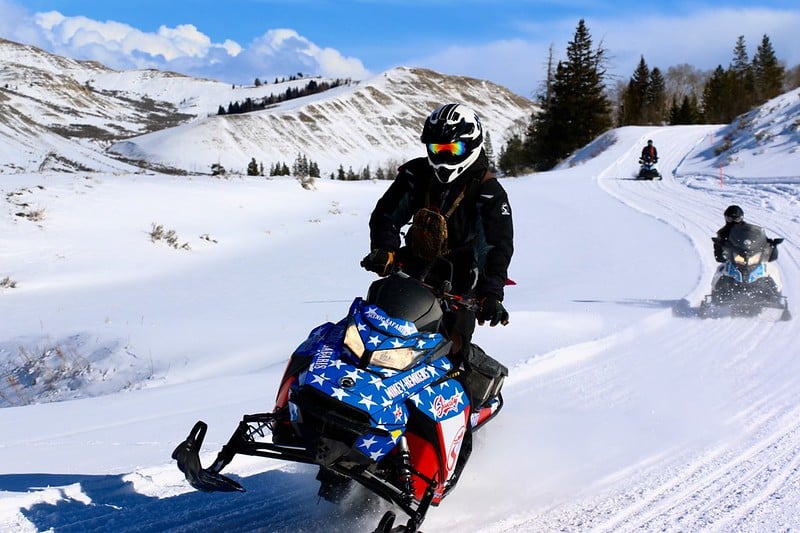 VIE: What makes this excursion unique?
Frye: Our excursions are different from others because our guides and staff want to make sure you have the best experience ever. We want to keep you talking about it long after your trip with us. We all know your guide can make or break a trip, so all of our staff members will go above and beyond to make a lasting impression on you. Besides having the best guides in the business, we are constantly thinking of new ways to wow our guests; from enjoying hot meals, offering top-of-the-line snowmobile gear to keep you warm, going the extra mile to find wildlife, and giving all of our guests a keepsake souvenir water bottle. We keep things exciting and keep you "wow-ing" throughout your day.
VIE: If a guest has never been on a snowmobile before, is there training involved?
Frye: We take first-timers every day. At the start of each tour, we go over the machine. The guide provides you with a safety speech. You will learn the basics and the guide will make sure you feel comfortable before taking off on your adventure. By the end of the tour, most people feel like snowmobiling pros and want to do it again.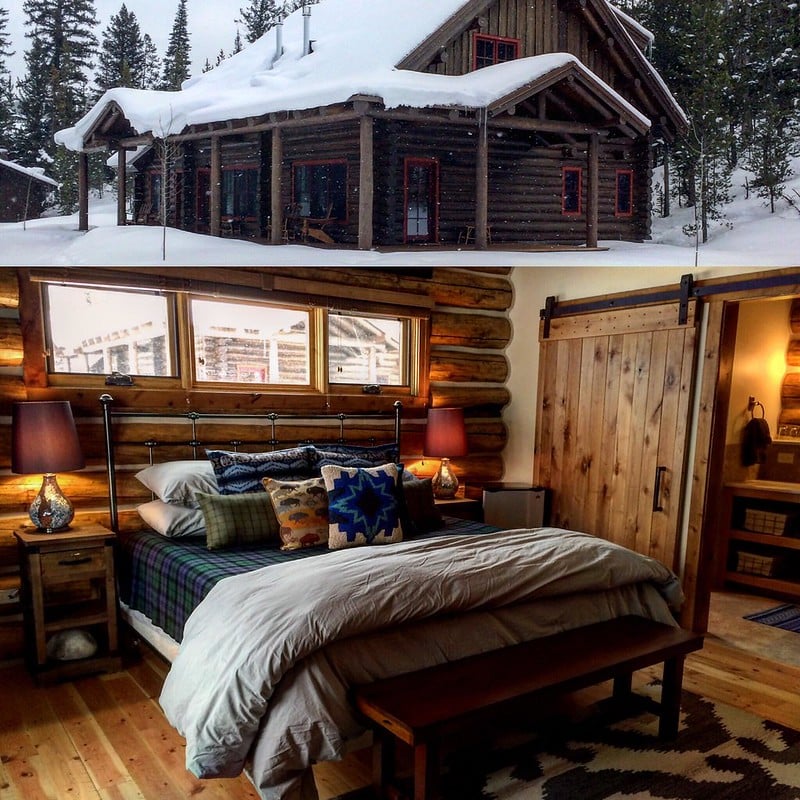 VIE: What local lodges and restaurants do you partner with?
Frye: On our Turpin Meadows Snowmobile Tour, we work with Turpin Meadow Ranch in Jackson Hole, Wyoming. It's a half-day snowmobiling safari that includes lunch at Turpin Meadow Ranch. We also work with Brooks Lake Lodge on our Togwotee tour where we have lunch at the lodge. We also work with both lodges on our overnight forest snowmobiling tours. Both lodges offer amazing food and a warm atmosphere. These tours are no doubt a fun and great way to experience the back county in the National Forest.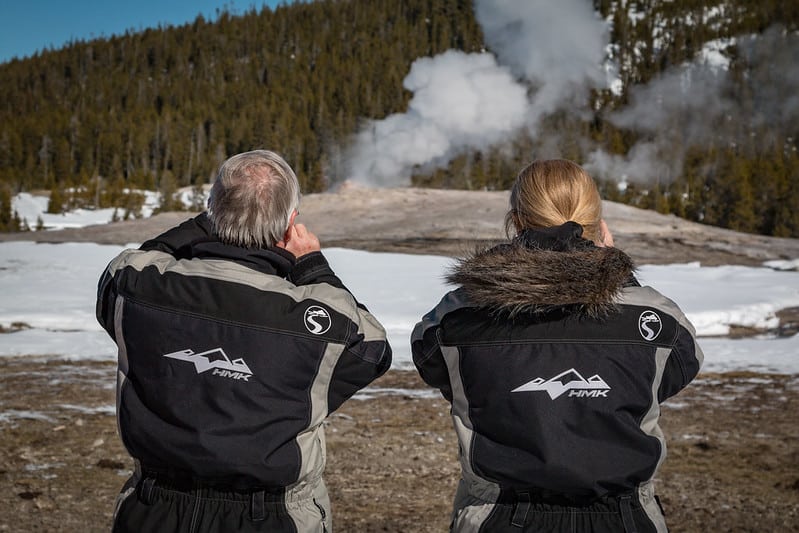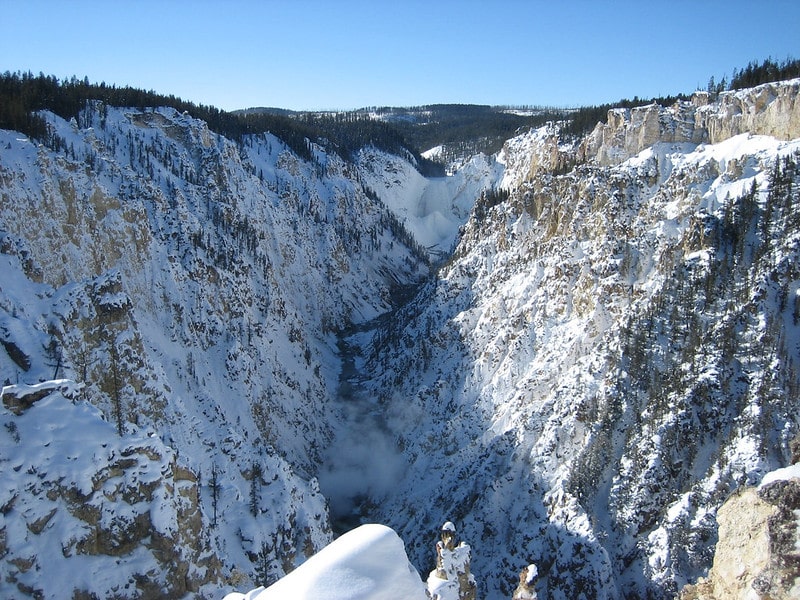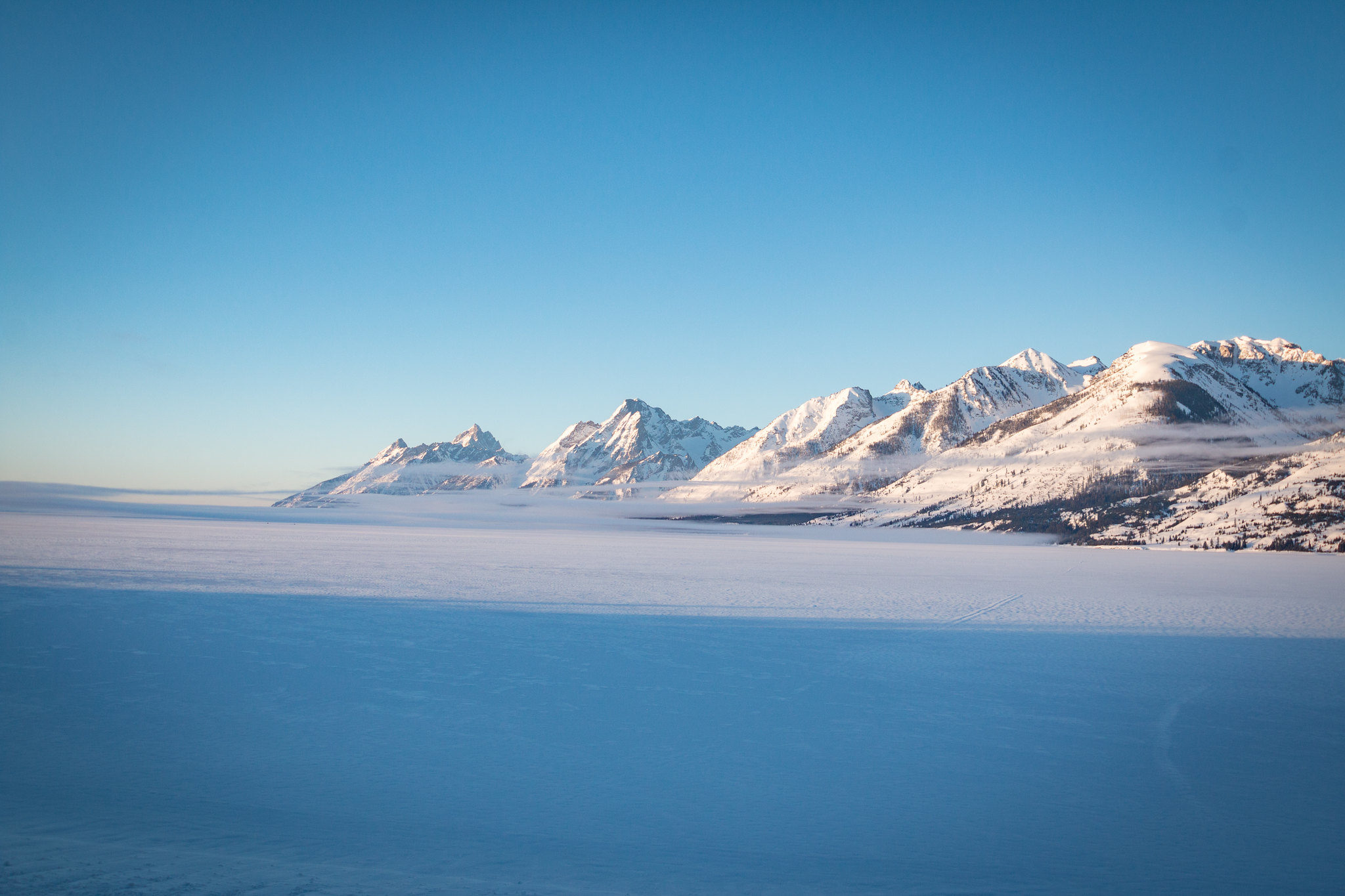 VIE: Will guests see any famous sites in Yellowstone or Grand Teton National Park during their trip?
Frye: Since most of Grand Teton National Park is closed in the winter, it leaves you with sightseeing and breathtaking views of the Teton Range. Hopefully, you will spot some wildlife while passing through the park. As for Yellowstone, we get to see a lot of the Lower Loop on our two tours. For our Old Faithful Tour, you will travel 90 miles round trip in the park to see some great sites which include the following: Moose Falls, Lewis Falls, West Thumb, Craig Pass, Old Faithful, and Biscuit Basin. On our Grand Canyon tour, you will travel 120 miles round trip and find yourself at the following sites: Moose Falls, Lewis Falls, West Thumb, Fishing Bridge, and, of course, the Grand Canyon of Yellowstone. We also offer a two-day, one-night tour and a three-day, two-night tour that allow you to see more of the park.
VIE: What steps are taken to ensure wildlife and guests are all protected during the safaris?
Frye: Safety for our guests and wildlife is our top concern while touring the area. We do not allow our guests to get within 100 feet of most animals, but when bison are in the middle of the road, we sometimes have to wait a while for the bison to move out of our way. If you must be in a traffic jam, at least it's a bison traffic jam, right?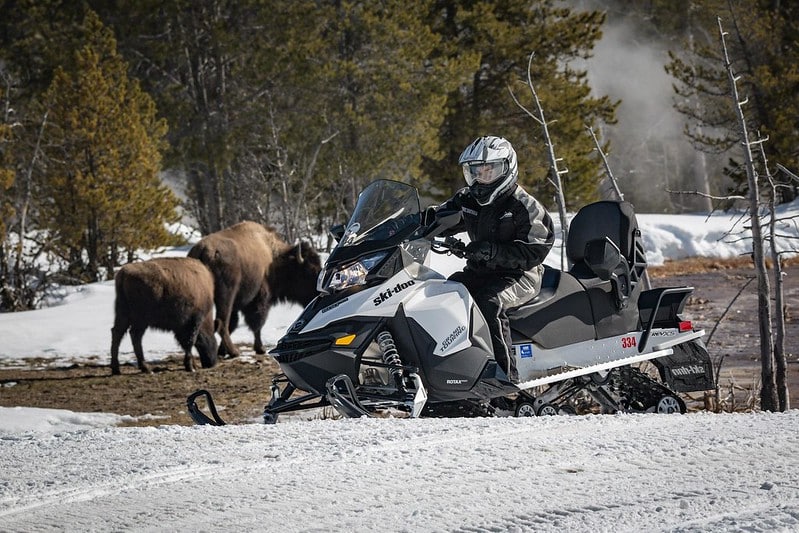 VIE: What are some "highlights" that guests say are their favorite parts of the trip?
Frye: There are many different highlights, depending on which tour is being experienced. On our Yellowstone tours, it's normally Old Faithful or The Grand Canyon of Yellowstone. The bison traffic jam is also a welcomed encounter. Some of the lucky few will spot wolves, which is always a very special highlight. On our Gros Ventre tour, which is our wildlife tour in the National Forest, the highlights could include seeing moose or mountain goats, and you might even spot mountain lion tracks. And don't forget the drastic landscaping changes that will leave you in amazement of the area.
Highlights for our Togwotee and Turpin Meadows trips include the opportunity to be a pro-snowmobiler and get off the trail and "ride" the deep snow in the vast meadows. Another highlight is the amazing food that is served from either lodge. Whatever you're seeking, Scenic Safaris has the perfect trip for you and your family.
VIE: What is the date range during which the snowmobile safaris are available?
Frye: The south entrance of Yellowstone National Park is open from December 15 through March 15.  These are the only dates we are allowed to offer tours in Yellowstone in the winter season. As for all of our other tours in the National Forest, our season runs from December 1 through the first week of April (snow depended).
Whatever you want to experience, talk to a member of the Scenic Safaris reservations team. We can find the perfect tour for you. Our adventures are great for the family or riding like a pro-snowmobiler.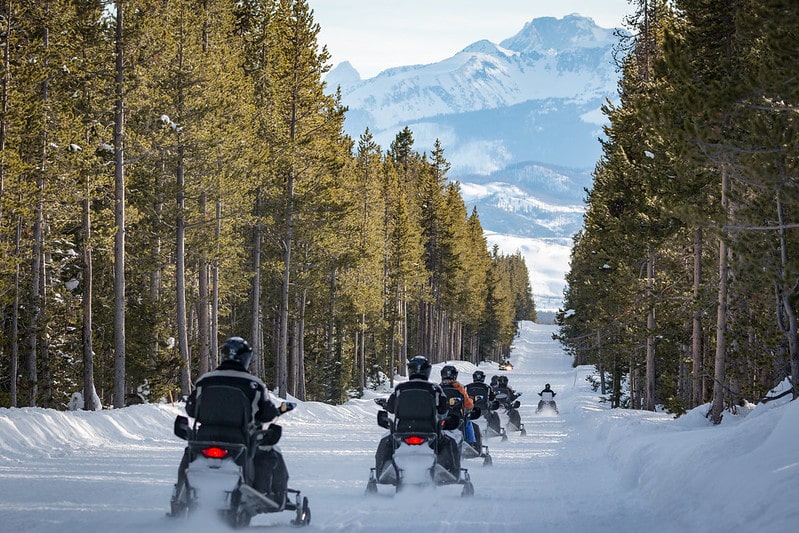 ABOUT SCENIC SAFARIS
Based in Jackson, Wyoming, Scenic Safaris offers summer and winter tours in the majestic Yellowstone and Grand Teton National Parks, as well as the Bridger-Teton National Forest. Summer tour options include backcountry ATV tours and wildlife-viewing hikes and tours. In the winter, Scenic Safaris offers guided tours aboard its state-of-the-art snowcoaches and quiet, fuel-efficient snowmobiles.  All equipment utilized meets the National Park Service's newest noise and emission requirements. To ensure each tour offers guests the most informative and enjoyable experience possible, all Scenic Safaris' tour guides are certified by the National Association for Interpretation and are Wilderness First Responders. For more information on all tour options available, go to www.Scenic-Safaris.com, find us on Facebook or call (307) 734-8898. To make a reservation inquiry, send an E-mail to reservations@scenic-safaris.com.
ABOUT FOREVER RESORTS
Forever Resorts is an exceptional collection of destinations providing hospitality services throughout the world. The company focuses on properties with access to nature and one-of-a-kind surroundings for vacations, including houseboating adventures. For more information, go to www.ForeverResorts.com, www.Facebook.com/ForeverResorts or follow on Twitter: @ForeverResorts.
---