Say It Southern Hits the Beach for an Unforgettable Getaway
---
November 10, 2021
By kelly curry | Photography by brenna kneiss
The Say It Southern Getaway was an event that I had been looking forward to since starting work at VIE magazine. I had missed out on this phenomenal event last year and was determined not to let it slip by me again! For over a year, I had been listening to the Say It Southern podcast wondering if Courtney and Sarah were going to announce another getaway. For those of you who don't know, Courtney Goolsby and Sarah Stone Smith are the creators and cohosts of the Say It Southern (SIS) podcast. They are champions of women entrepreneurs who love to tell stories about Southern women and their passions. I knew from the second I listened to my first SIS podcast that I wanted to find a way to be friends with Courtney and Sarah. Fast-forward to September of this year, when I was able to attend the second Say It Southern Getaway, and it did not disappoint! The long weekend took place along the beautiful beach towns of Scenic Highway 30-A in Northwest Florida with around forty guests from around the Southeast and beyond.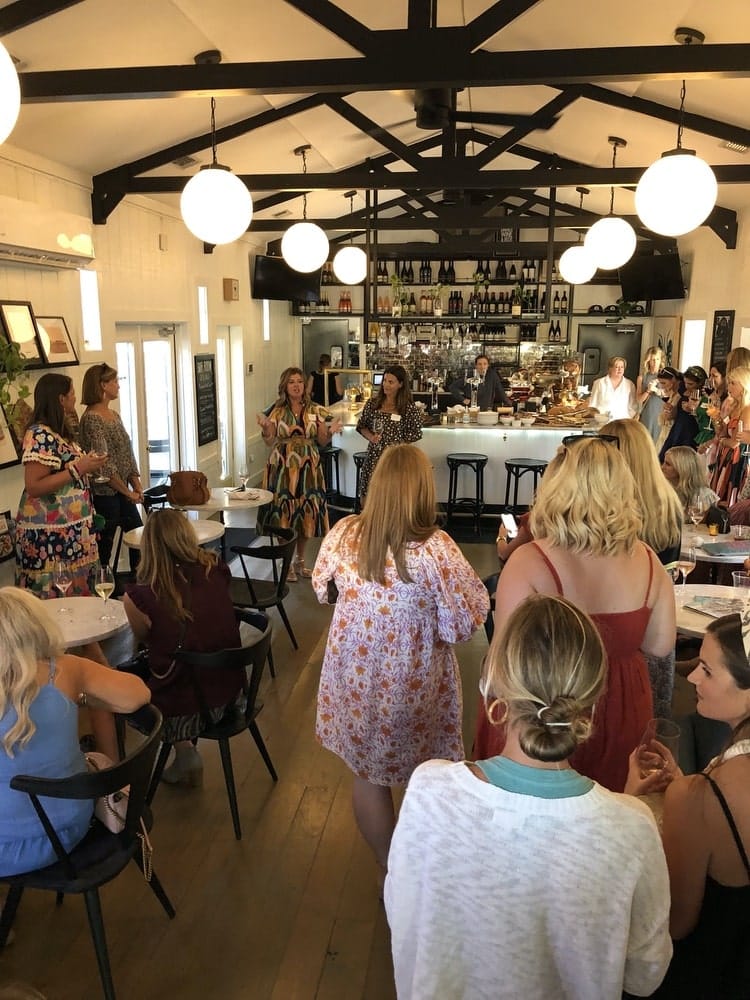 I walked into the kick-off event at Black Bear Bar Room in Grayton Beach feeling nervous. I opened the door, and it was dead silent except for Courtney and Sarah talking, but the room was alive and humming with excitement. Moments later, I bumped into the back of an acquaintance-turned-friend— Lindsay Thomas, the founder of Garland Bags—and felt immediate relief to see a friendly face! From there, the rest is history. Courtney and Sarah welcomed me so kindly, they introduced me to several new powerhouse women, and then interior designer, fashionista, and life coach Julianne Taylor took me under her wing to chat for the rest of the evening. By the end of the night, I felt like I had known this group for years.
Friday morning, the first crisp, cool fall day was in the air, and there was nothing but blue skies as we dined alfresco at the Rosemary Beach Homeowners Club. Mary Hyatt and Kelly Wynne were our morning speakers, and they knocked it out of the park! Mary ripped off the bandaid and quickly made all of us be totally transparent about why we were at the Getaway and how we truly felt with our own bodies at that very moment. Once again, I felt panic—no one wants to share that they don't fully love how they look—but one by one, women let down their guards and shared that they were seeking friendship and authenticity, and one woman jokingly added she was there for a nap! The group went on to share that they felt worn out, used, and uncomfortable most days of their lives. Mary made it clear that we were all there to authentically be ourselves and that we needed to be truly present in the moment that we were being given.
Kelly Wynne, at thirty-two weeks pregnant, followed right behind Mary, full of energy and joy for the day. She so graciously shared her personal story of how she started Kelly Wynne handbags and how, after eight years in business, it has been her "balcony people" that have kept her going. (She went on to explain that your balcony people are the ones that you look up to and who are always cheering you on.) Kelly was so full of pure joy and passion for what she does, and she shared how she has been able to use her platform to support several charitable organizations through her Beyond the Bag program.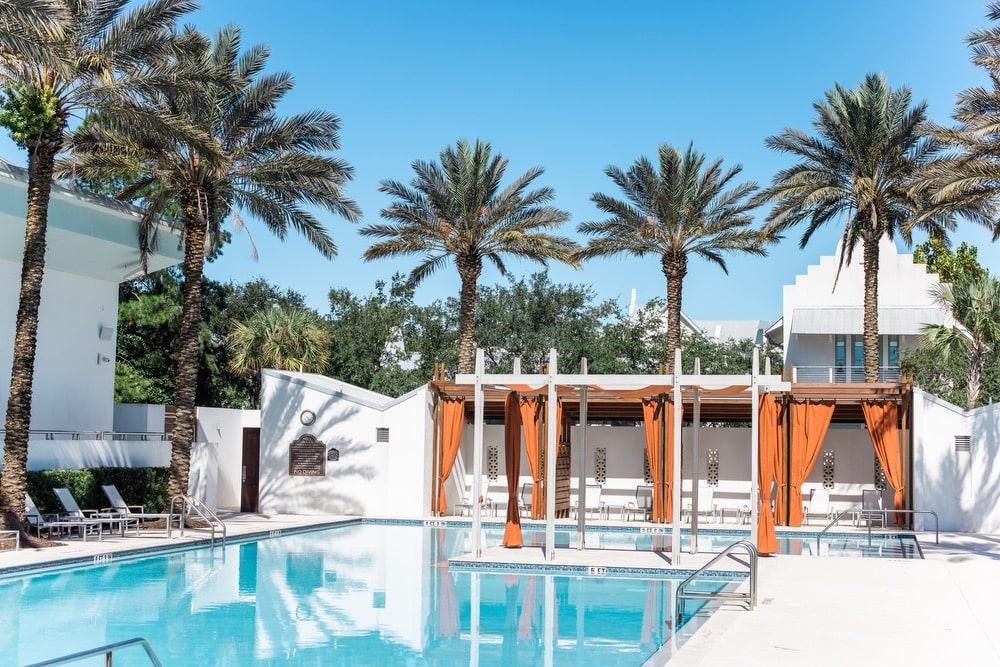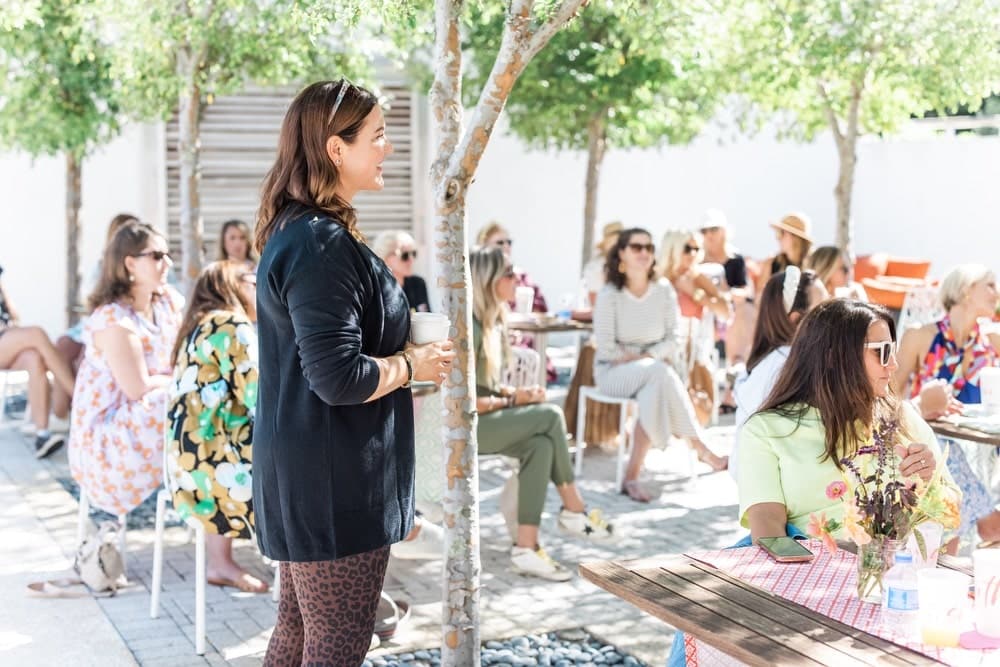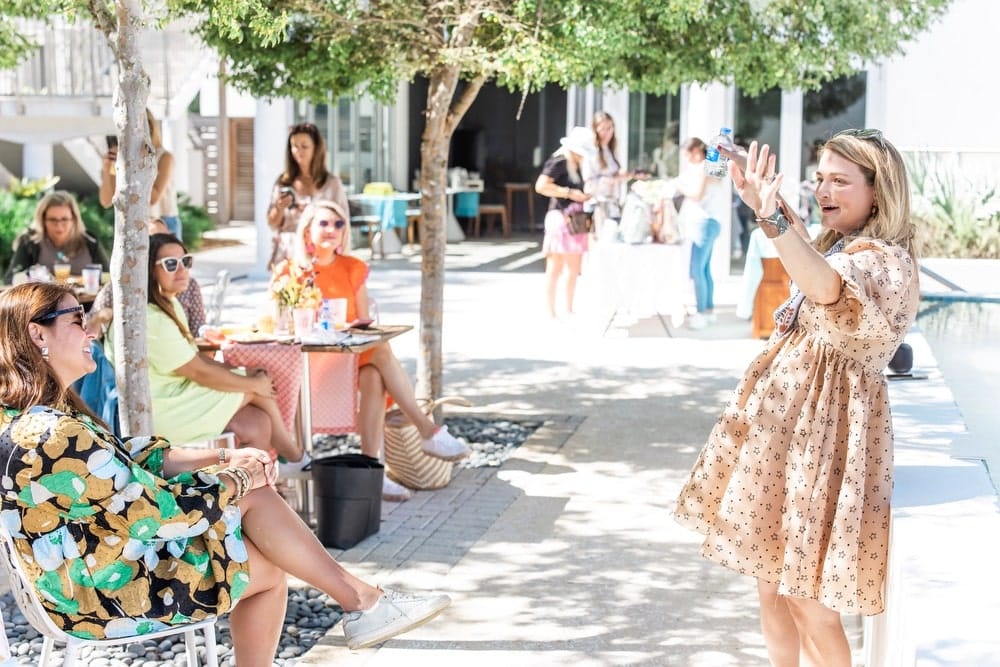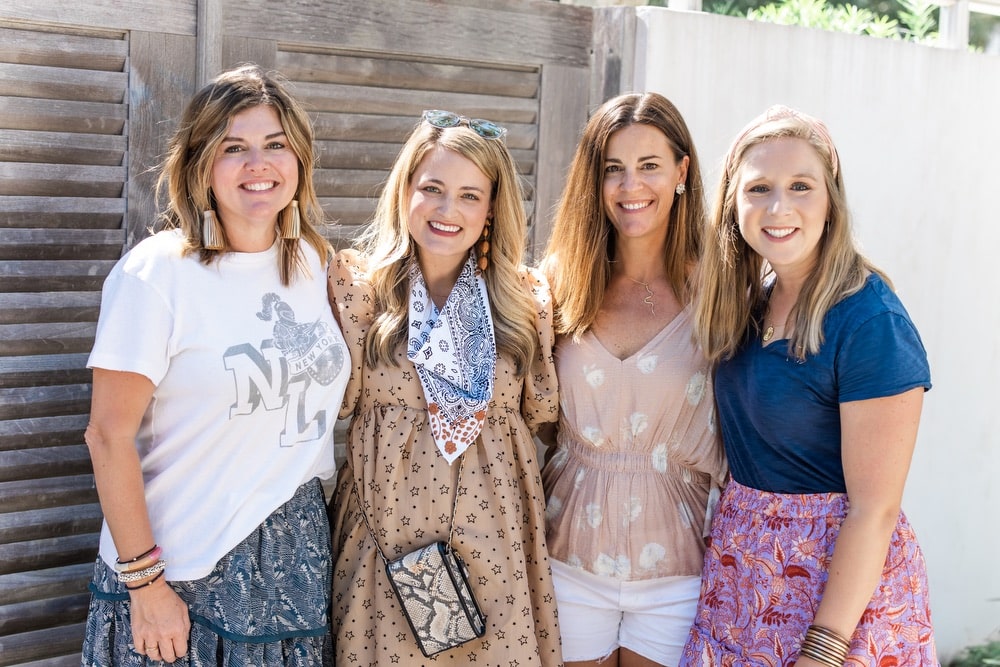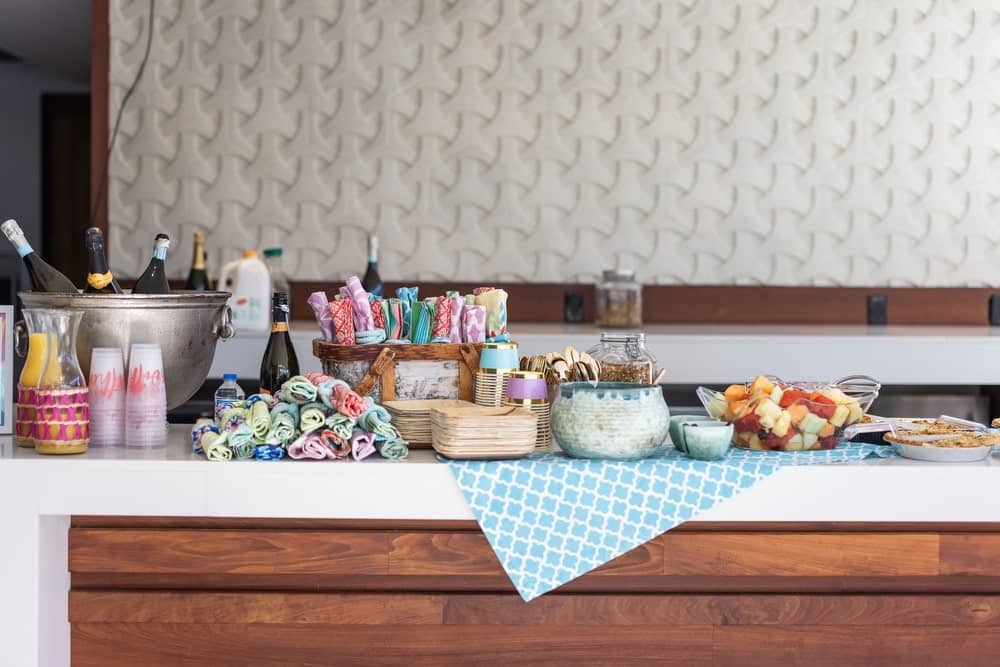 We all broke after breakfast to go our own ways. Some of the girls went shopping, some went to the beach, and I know a handful went to go take a much-deserved nap! We all met up again later that day for an evening I won't soon forget. Courtney and Sarah were able to secure the most gorgeous bayfront home for the evening's dinner. A serene sunset set the mood combined with the faint sounds of a Leon Bridges playlist serenading us in the background. I was so looking forward to this particular evening because my good friend and the managing editor of VIE, Jordan Staggs, was able to join us! We grabbed a cocktail, snapped a picture, and headed to check out the fabulous pop-up shops. First up, Henry Dry Goods from Lexington, Kentucky had driven their amazing Airstream named Pearl down to 30-A for the occasion. Henry Dry Goods has a little bit of everything, and their style is definitely vintage meets classic. Next up was Garland Bags, which is a darling handbag company out of Savannah, Georgia. Garland was born when Lindsay Thomas began to repurpose remnants of luxury fabrics from her throw pillow collection, and the rest is history. Last, but not least, Mae Wearable Art had a table full of gorgeous baubles of every shape and size, inspired by her grandmother's costume jewelry with a modern twist. It is not an exaggeration to say that jewelry was flying off of Mae's table. As we sat down at our tables, all of the ladies oohed and ahhed at the beautiful place settings. Our tables had been thoughtfully set for the evening with no detail going untouched. Julianne Taylor coordinated with Freshly Set Linens to set the tone for the evening. While we all had been shopping, Grayton Beach Catering had been preparing a low country boil for us, featuring everything from fish tacos to shrimp with corn on the cob and potatoes. We closed out the evening listening to Julianne share her personal story, which left us all inspired to grow through whatever changes we were going through, and if there was one takeaway, it was to always be authentically yourself, celebrate your unique qualities, and make no apologies for it.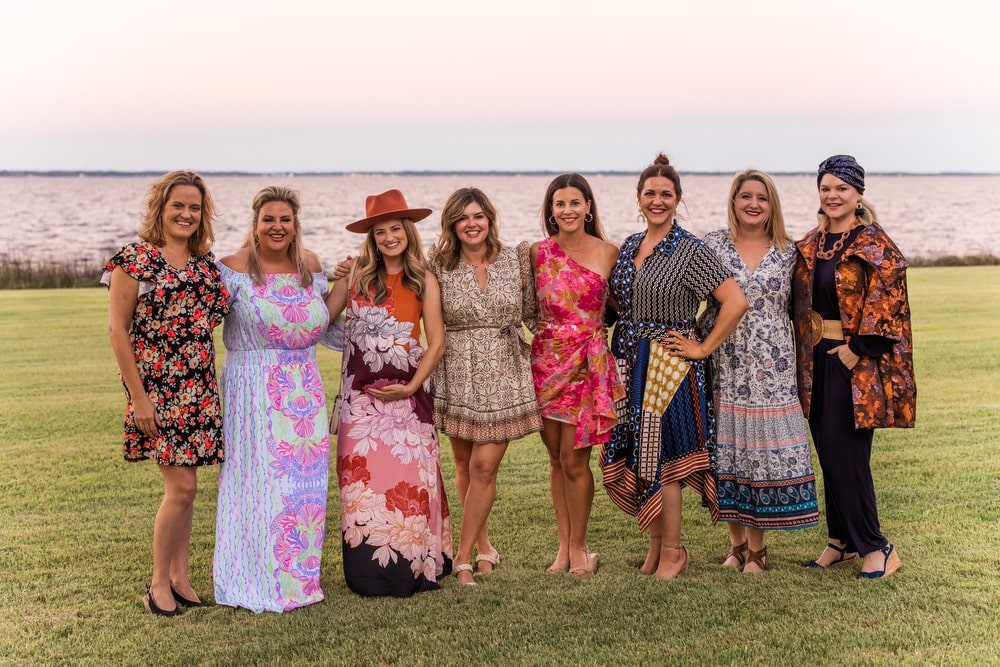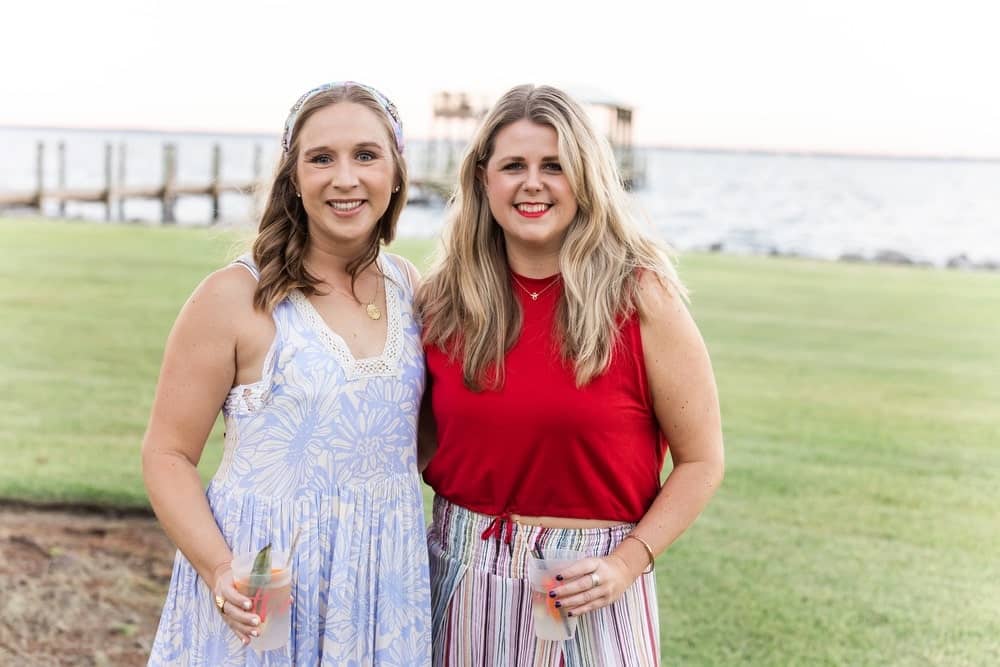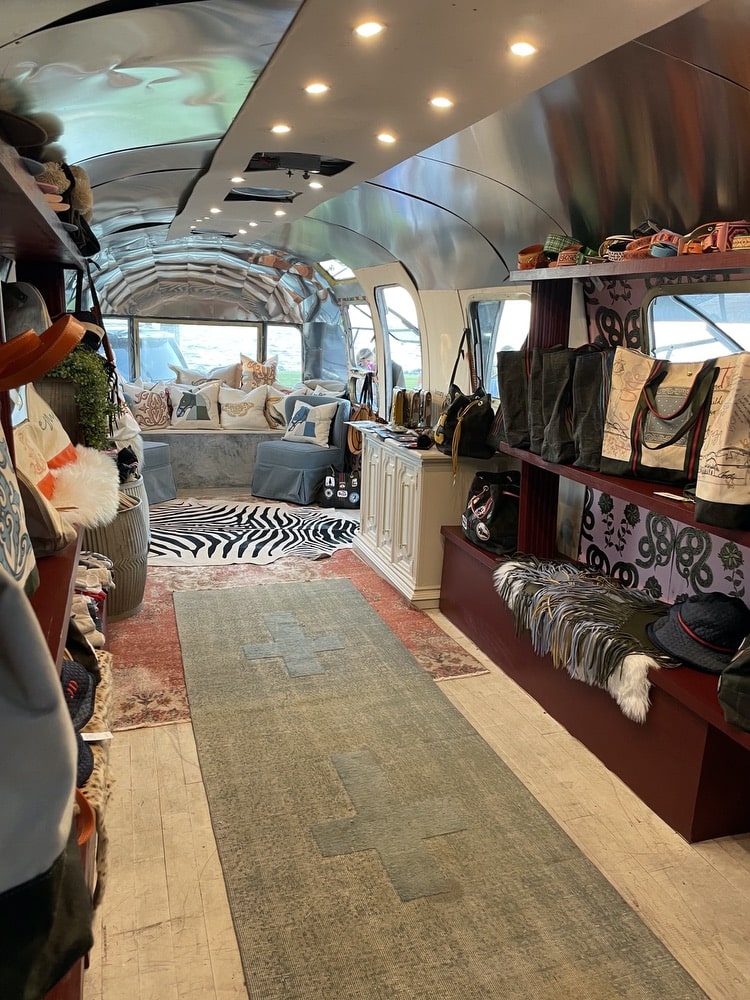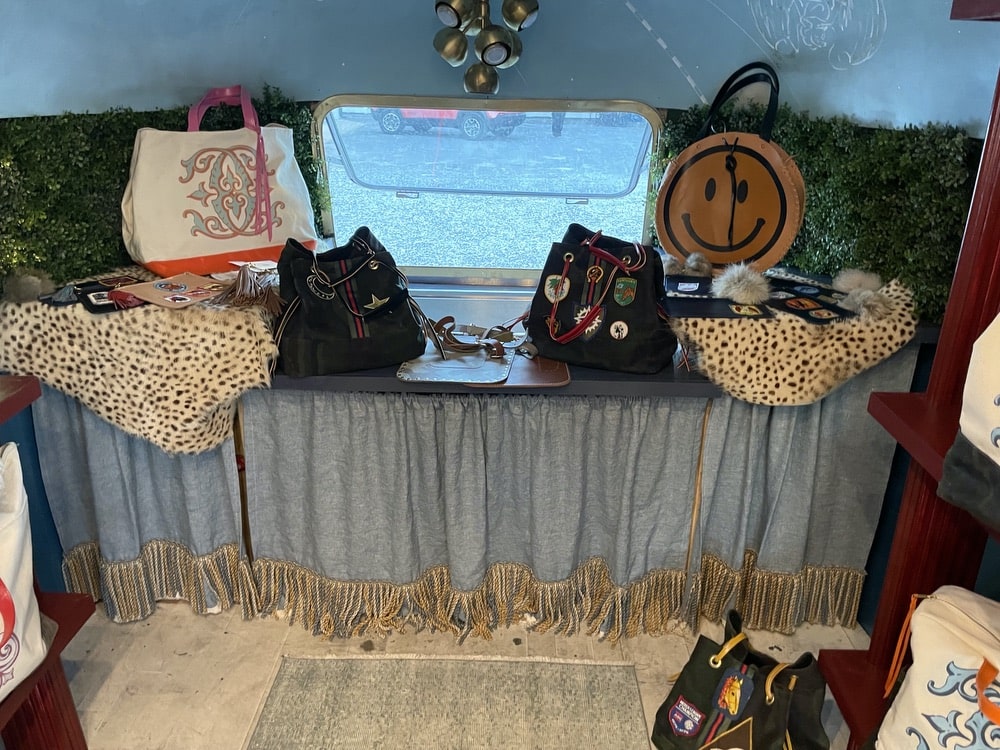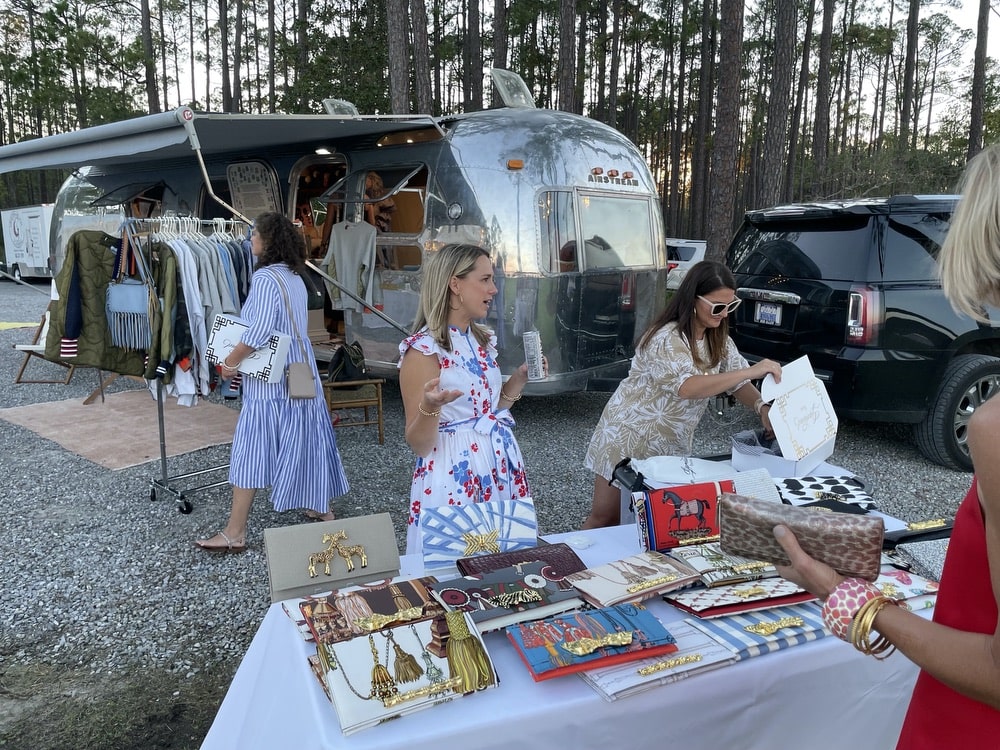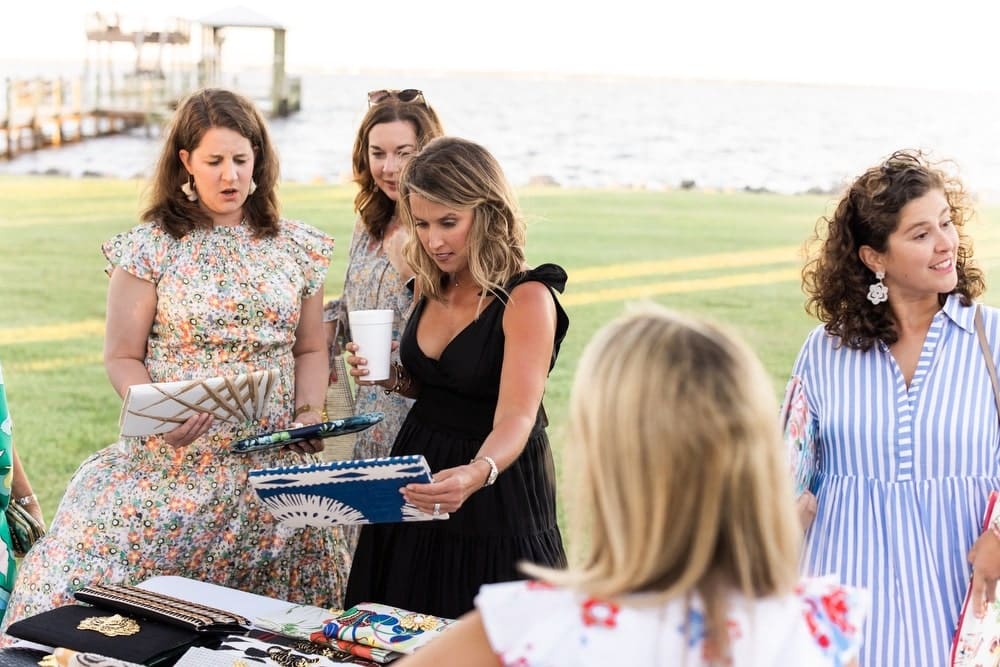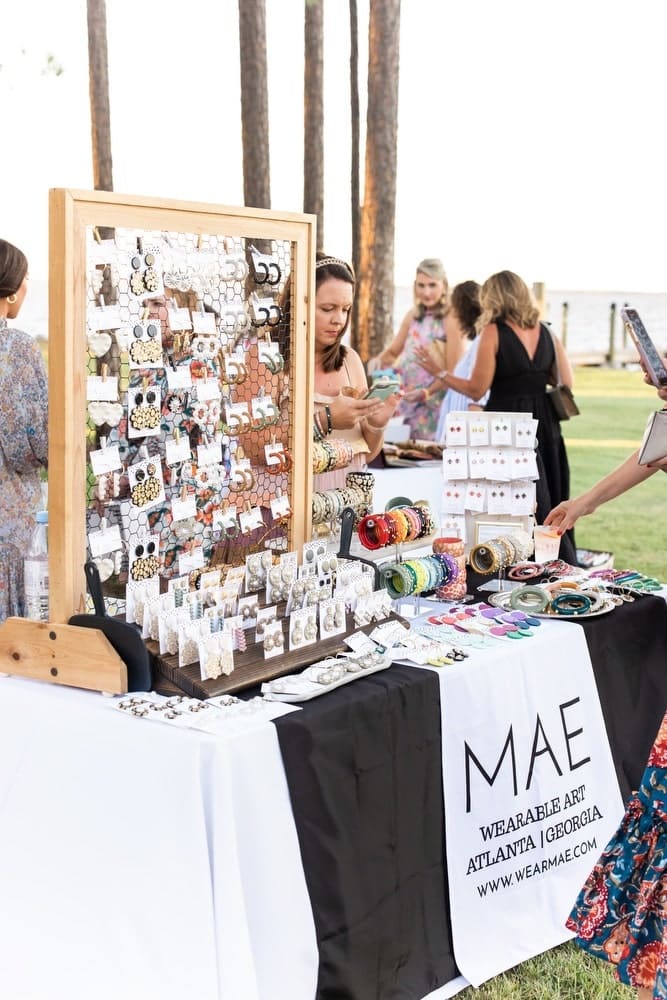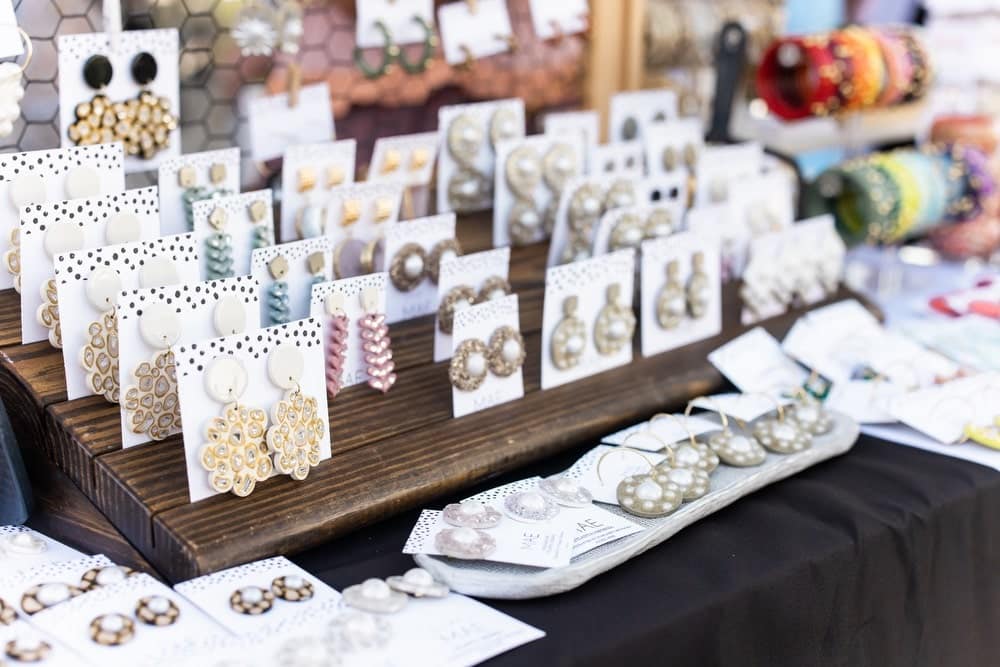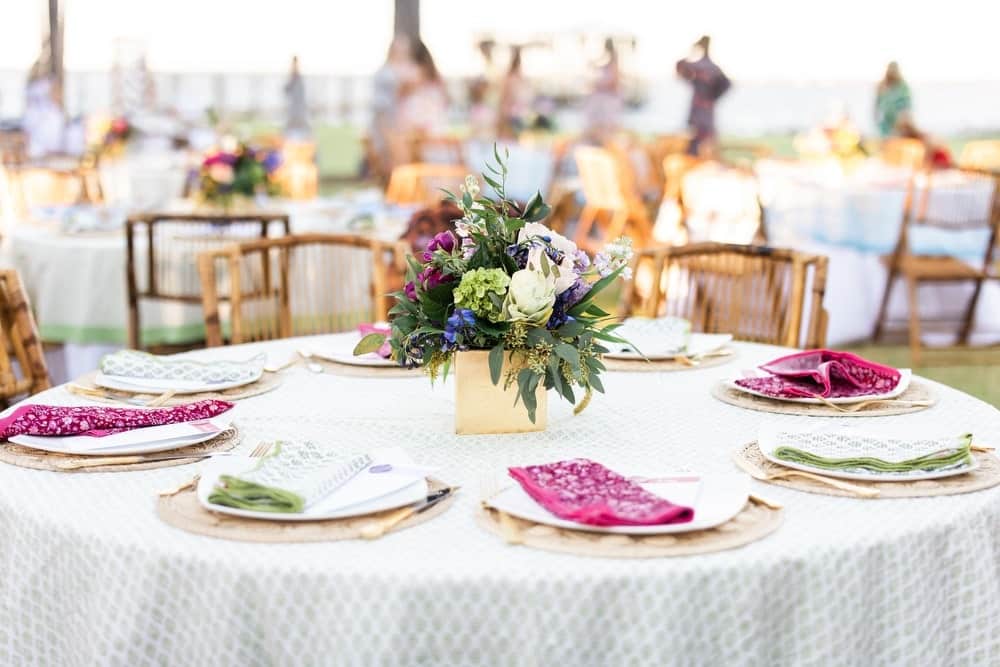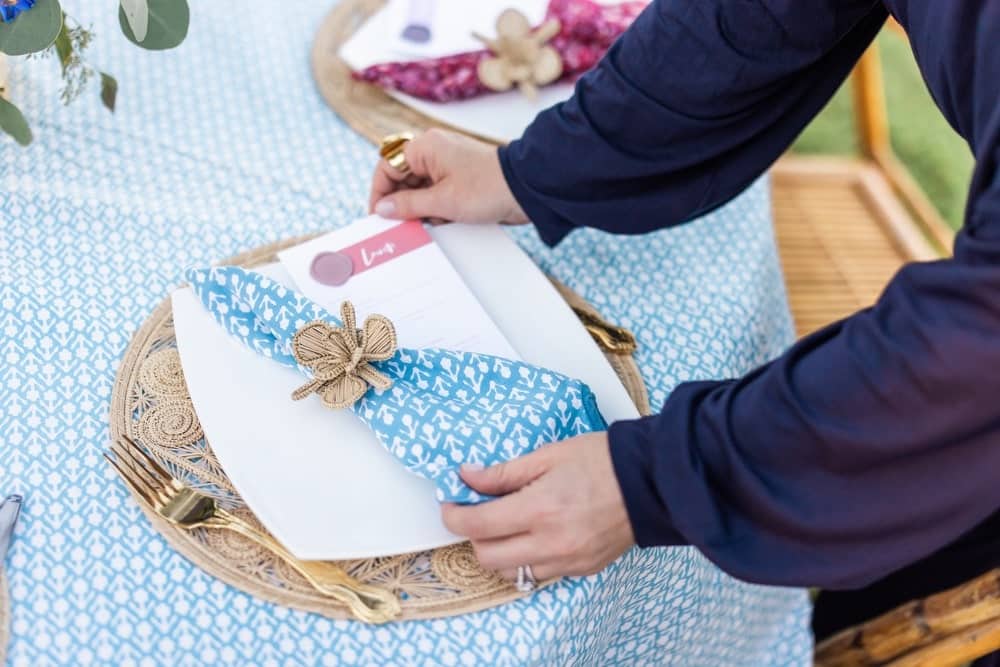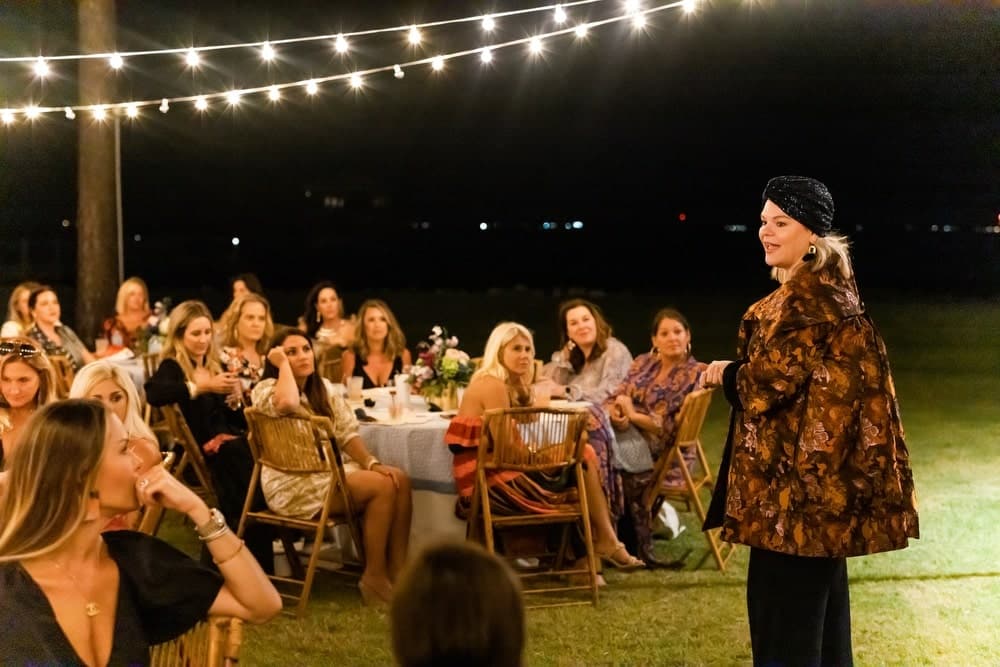 Saturday morning we were all up bright and early and ready to show off our purchases from the night before during breakfast at Corcoran Reverie's Seagrove Beach office with Gulf views, fresh coffee, and a fantastic bloody Mary bar. I felt like I was in a room full of old friends. The room was buzzing with conversation, so much so that it was hard to get all of us to stop when it was time to hear from the morning's speakers. We had the pleasure of hearing from Liz McIntyre, the director of social media and PR for Renasant Bank, and Kim McIntosh who is a local business banking officer and assistant vice president for Renasant Bank in the 30-A area. Both ladies shared some finance and social media tips and helped answer some very important questions for the group before turning the floor back over to Julianne Taylor. This time, Julianne had more of an exercise planned for us rather than a story. She had each of us draw from a deck of cards with positive affirmations written on them and share with a partner what the card meant to us. Mine said, "You are entirely up to you," which I love because, ultimately, we are all in control of our own destiny and that served as such a good reminder.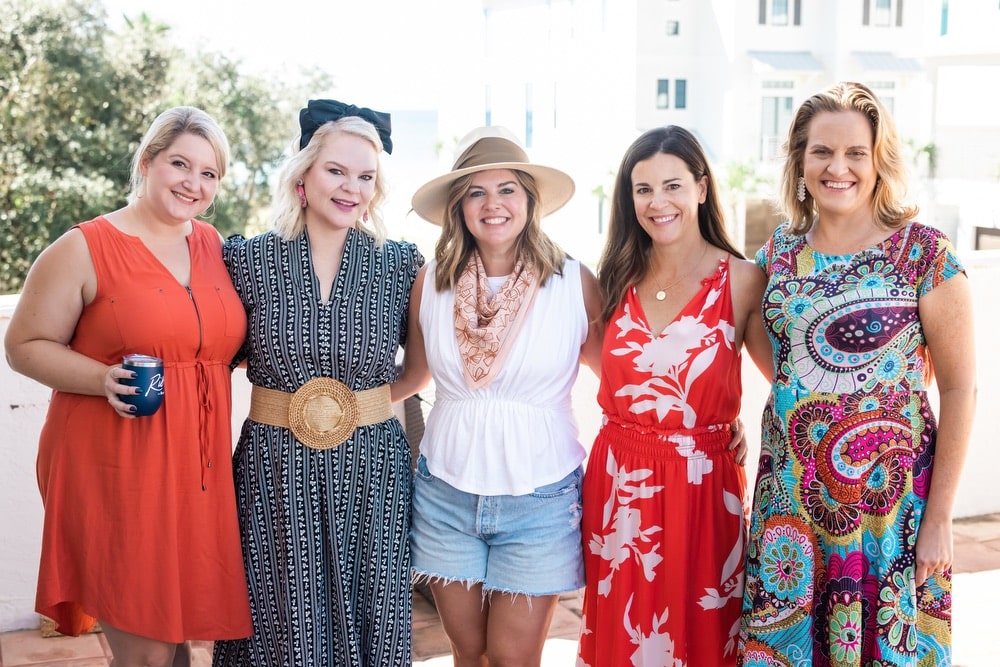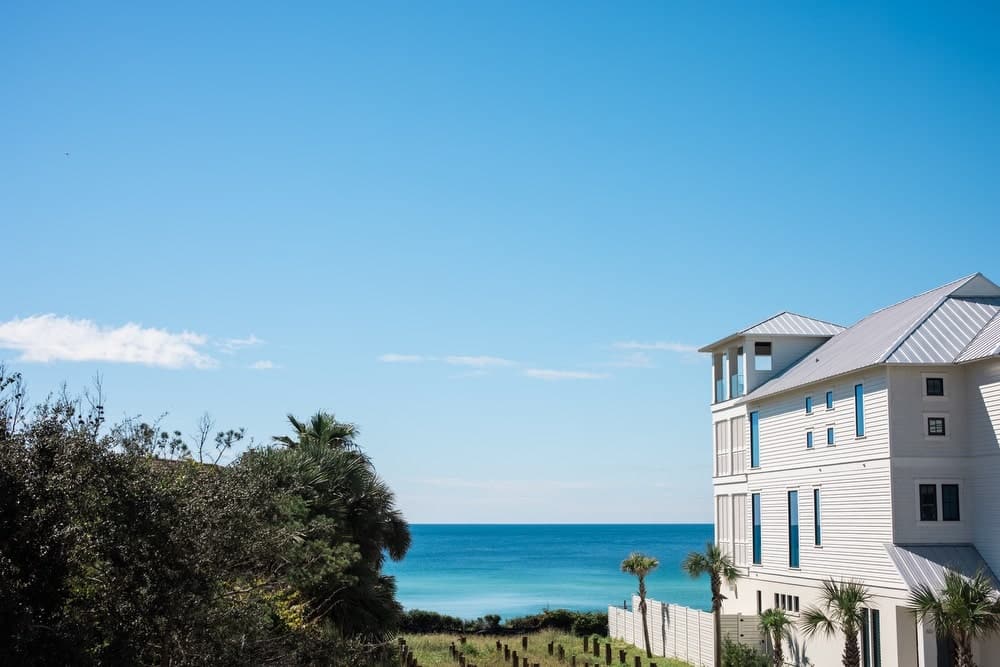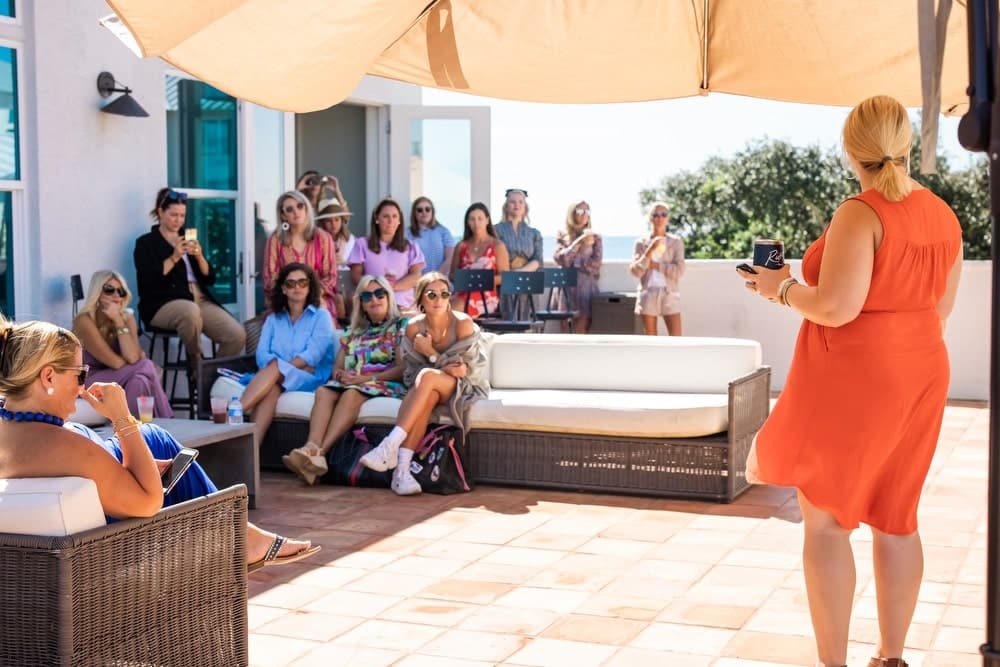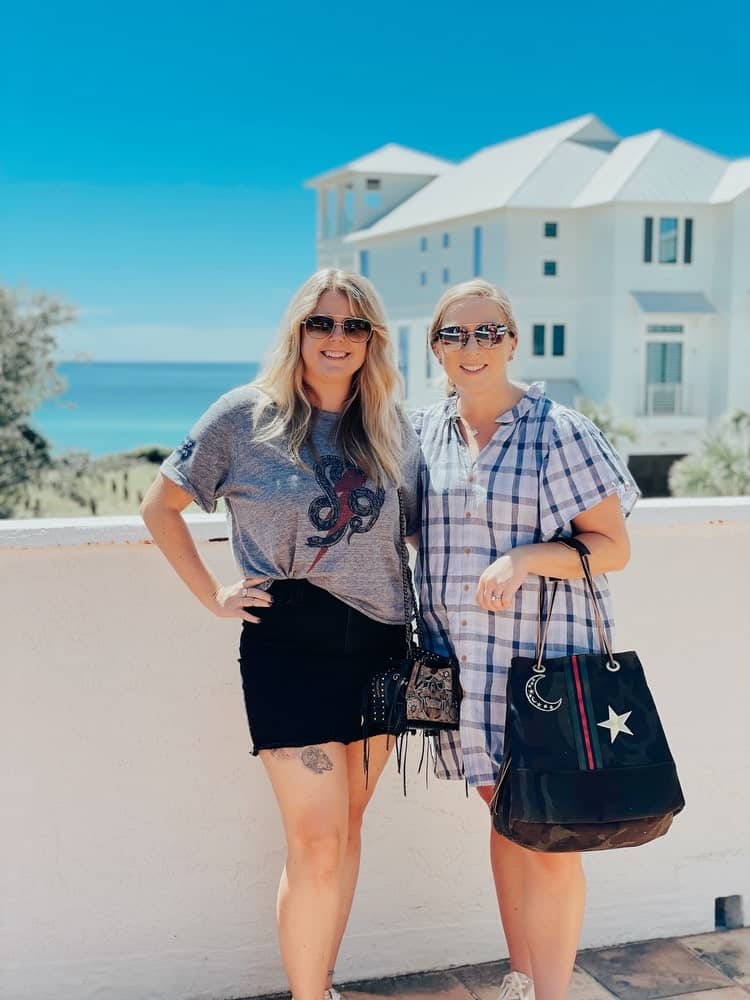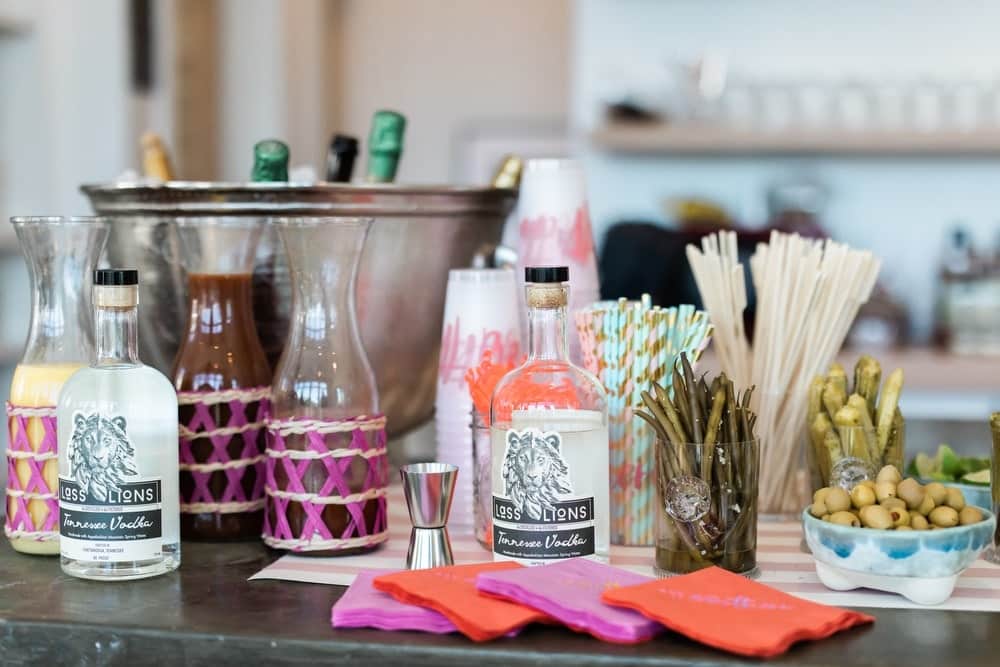 Once again, we broke to go our own ways for the remainder of the day. Several of the attendees left to go soak up their final day of beautiful sunshine on the beach. The water was calm and turquoise, and the sun was shining brightly without a cloud in the sky. We all met back up on Seagrove Beach for a sunset beach picnic and to hear one final speaker, Pensacola–based author Dawn Barton. We took a few group sunset party pics and then settled in to listen to Dawn's story. She shared so much about the journey that she has walked: loss, sexual assault, breast cancer, and more. Somehow, despite everything, she calls herself a joyologist. Dawn has an inspiring story, and if you get the chance, pick up her first book, Laughing Through the Ugly Cry, and give it a read!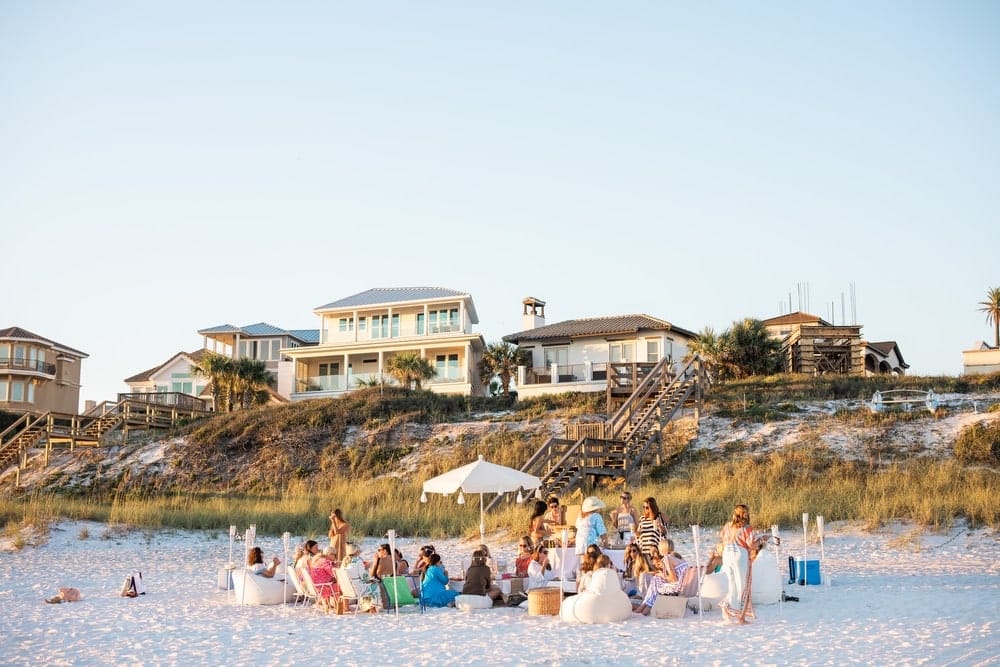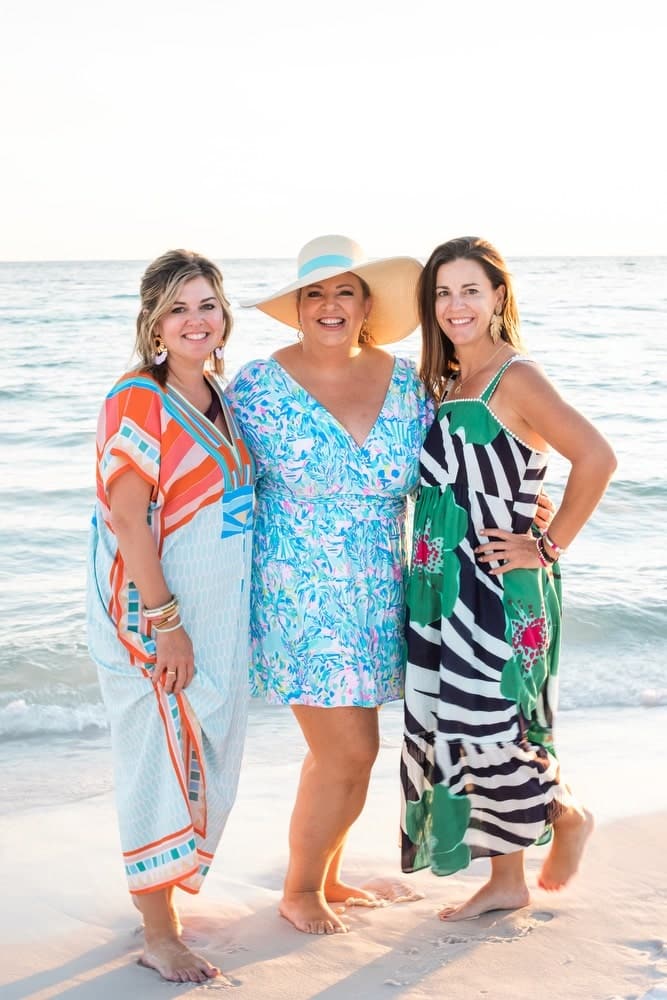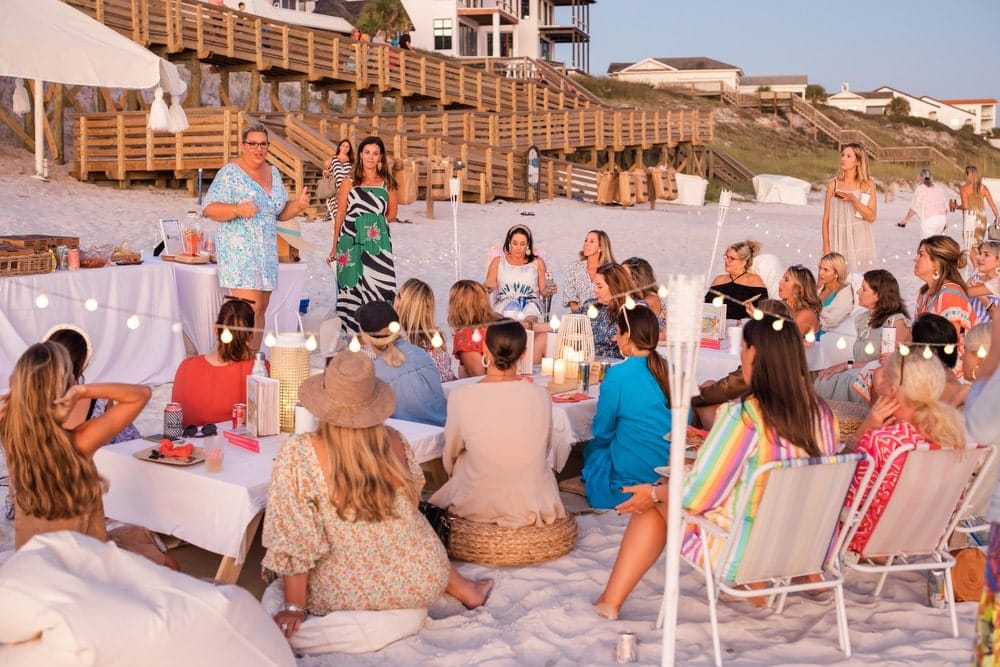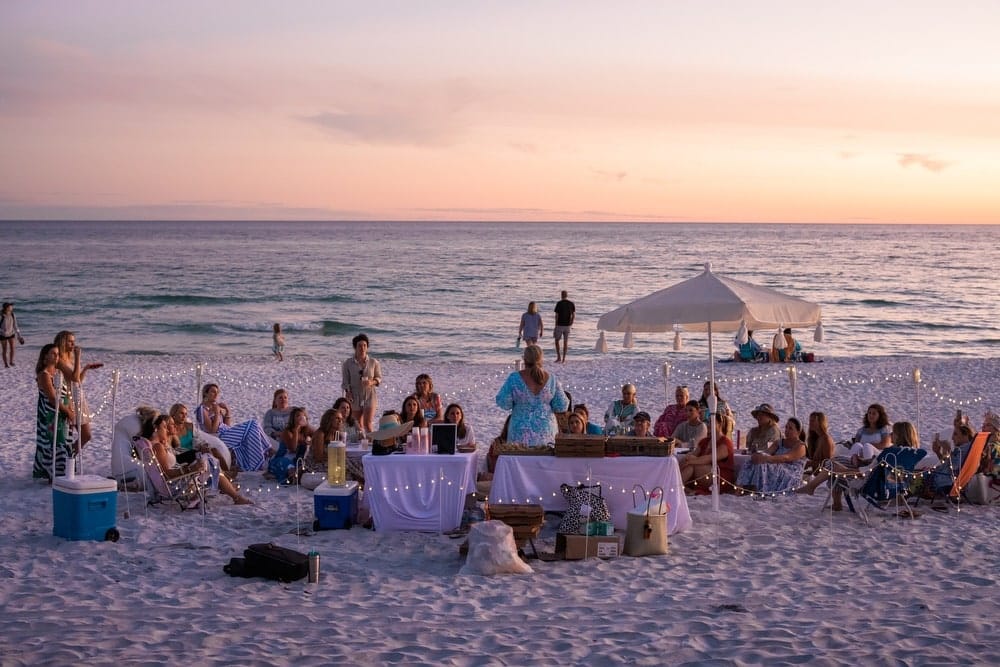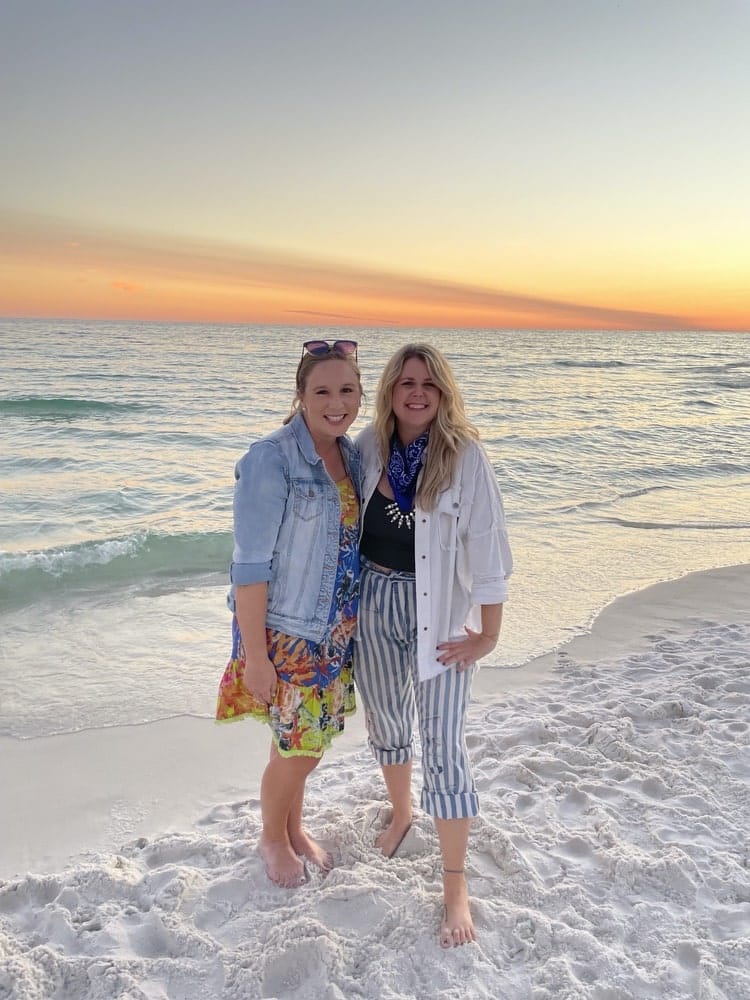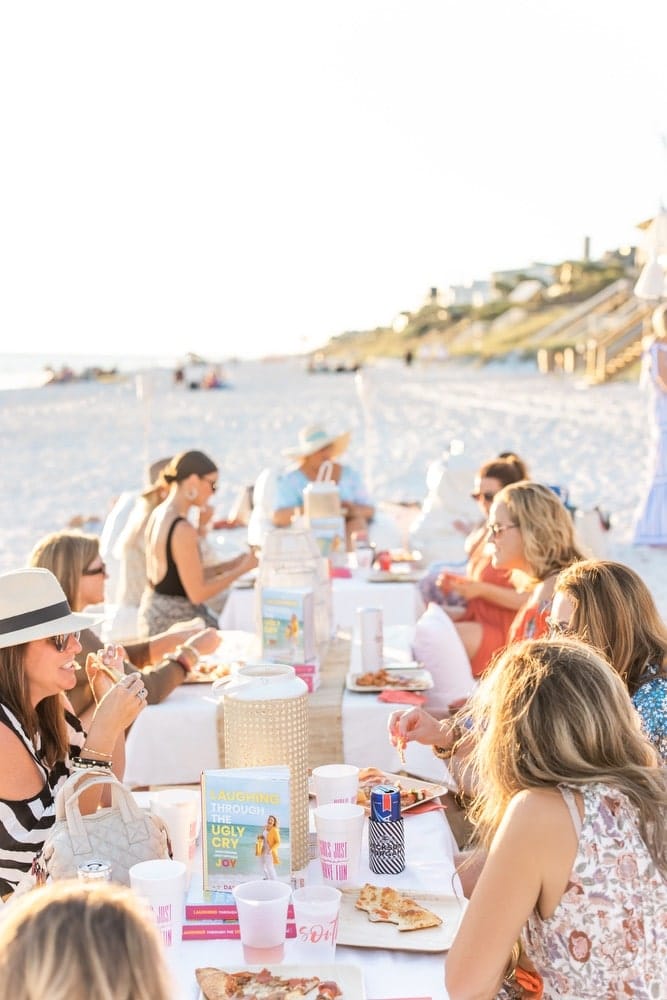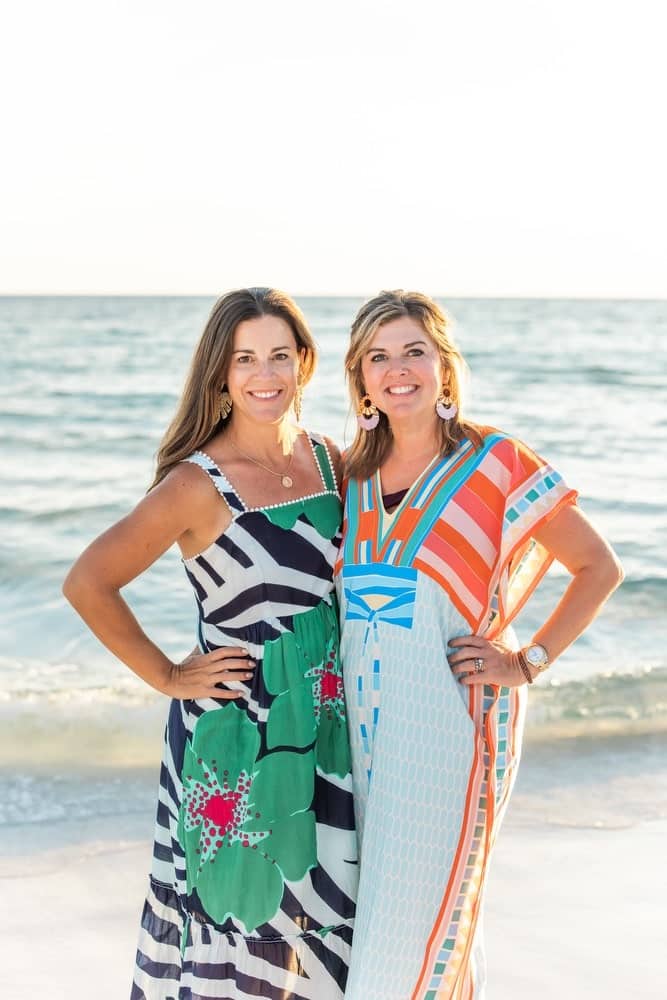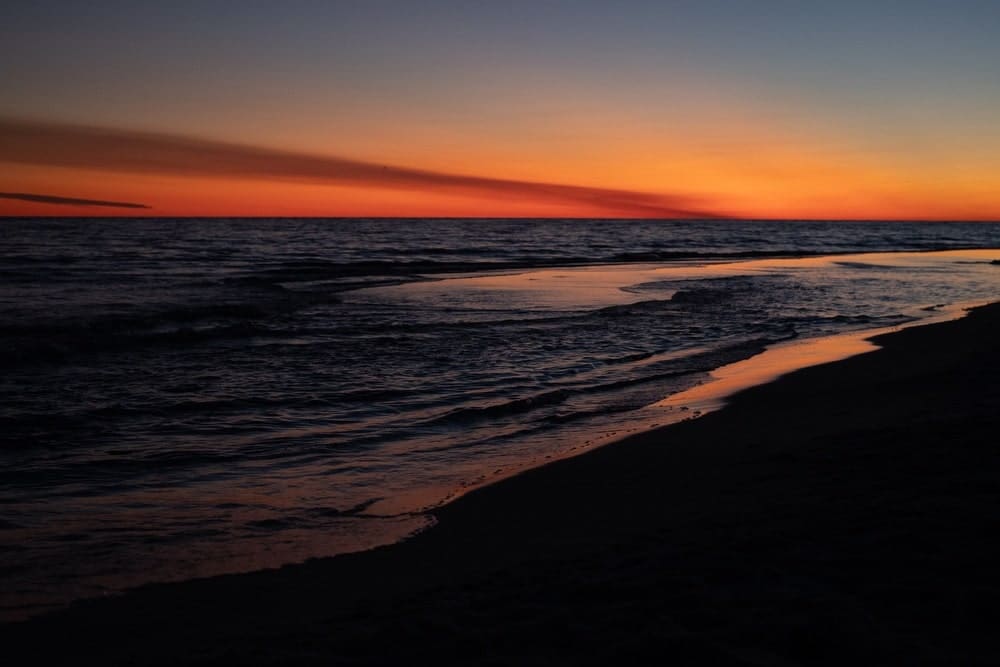 To sum up this Getaway, I have to say that if you ever have the opportunity to attend, there is no question—buy the ticket! From the swag bags to the speakers to the events themselves, no detail was left unturned. Courtney and Sarah put on a phenomenal weekend that is absolutely worth investing in. We all left with new friends, renewed energy, and new ideas on how to live our best lives and have fun while doing it. Be on the lookout at SayItSouthern.com for details about their next SIS Getaway, and in the meantime, be sure to go follow them on Instagram @thesayitsouthern and subscribe to their podcast, Say It Southern.
---