Folk-Rock Duo Ryanhood Returns to Seaside Repertory Theatre
---
January 30, 2019
join us for the show February 7, 2019
"We performed at The Rep in Seaside for the first time last year and absolutely loved the community and the venue. We're excited to be able to return again so soon," says Ryan Green, half of the folk-rock duo known as Ryanhood. He and Cameron Hood, with their feel-good attitude music and a side of crowd-pleasing banter, are a perfect match for the community of The Rep, located in the picturesque New Urban town of Seaside, Florida. "We're looking forward to getting to play a venue as intimate as The Rep, where we get to be so close to the audience, and the audience is so visible to us."
Although Ryanhood is known for shows having an authentic intimate feel, they don't sacrifice energy in any performance and keep audiences engaged with their tight vocal harmonies and instrumental interplay. "Our stage show is very interactive, and a venue like The Rep really promotes a lot of great chemistry between the audience and the performers," says Green.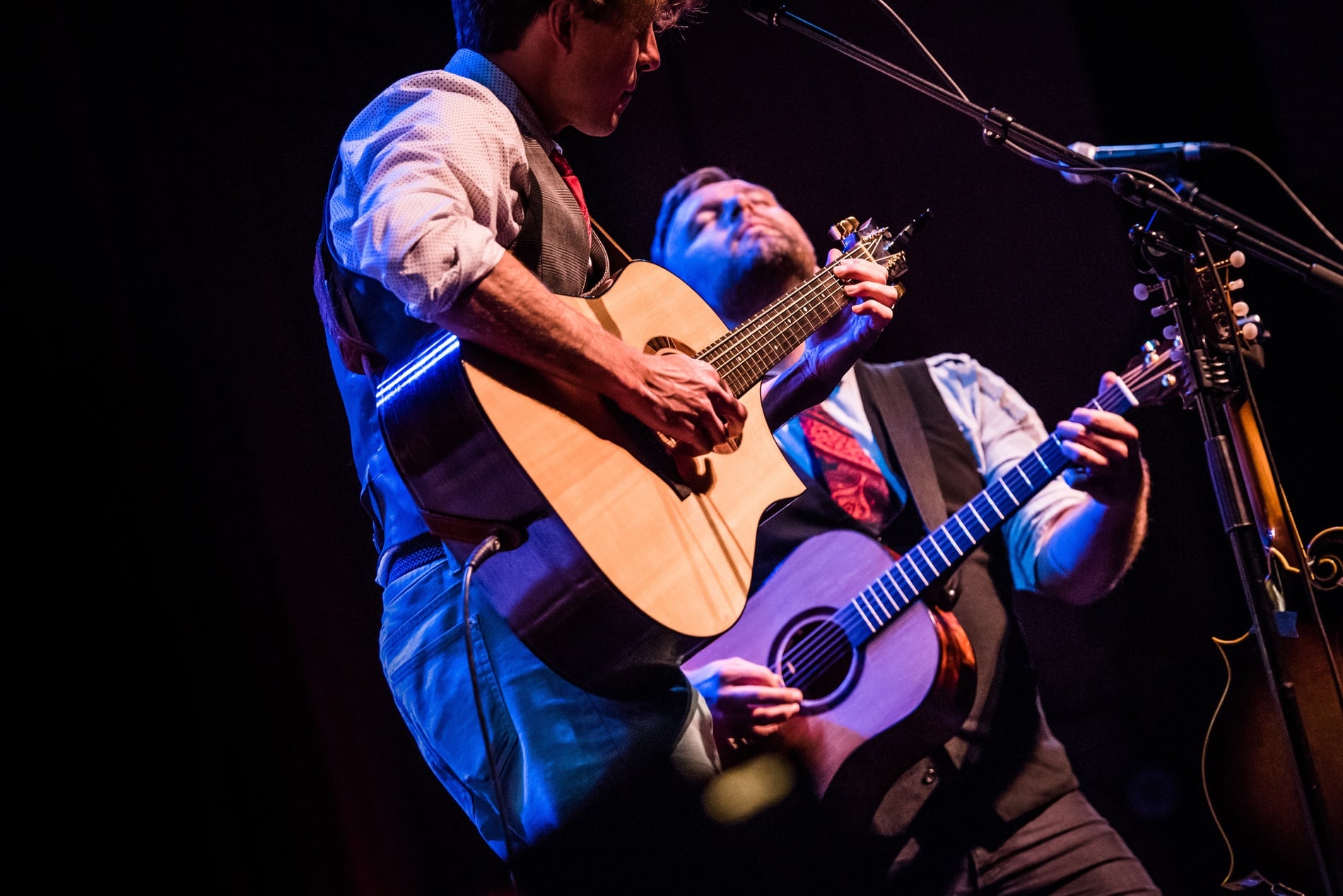 Ryanhood will be touring across the country in 2019, following their newest album release, Early Best. The songs are from their early days as street performers in Boston, when the majority of their audience were college students, but the poetic lyrics are timeless and relevant to all ages. The lyrics, combined with Cameron Hood's rich voice and Ryan Green's mandolin riffs, create a story that is memorizing.
Named Best Group/Duo in the 2014 International Acoustic Music Awards, Ryanhood got their first break after they were spotted at Boston's Quincy Market by a college booking agent and thrust into the college touring scene. Campus Activities Magazine named them "one of the most requested acts by college buyers all across the country." They've since gone on to perform more than a thousand shows in forty-five states and have shared stages with Jason Mraz, Matt Nathanson, Train, and many more. The Arizona Daily Star called Hood and Green "a match made in radio heaven."
They currently reside in their hometown of Tucson, Arizona, where they have won more than a dozen Tucson Music Awards, including "Best Folk Band" and "Best Rock Band" (you can decide for yourself which is most accurate).
Ryanhood will perform at The REP Theatre in Seaside on February 7, 2019, at 7:30 p.m. Tickets are $25. The REP Theatre is located at 216 Quincy Cir, Santa Rosa Beach, FL 32459.
---