The Ralph Lauren Centre for Breast Cancer Research
---
June 6, 2016
A Royal Partnership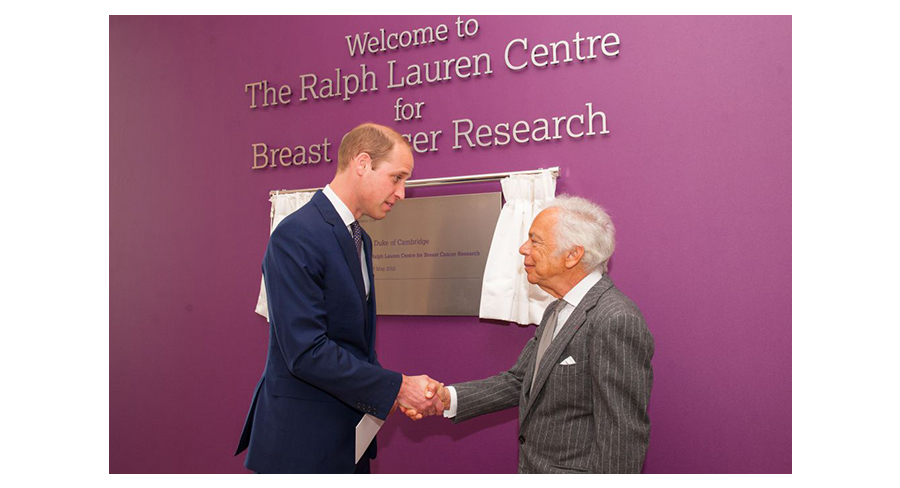 Behind the doors of a certain luxury fashion brand is an American fashion designer who is also a philanthropist with an ongoing commitment of over twenty years in cancer research and care—but he doesn't see himself that way. "I'm not a philanthropist, it's more about having a soul," Ralph Lauren said after the official opening of the breast cancer research center in his name on Tuesday, May 17, 2016. "I care about what I'm doing emotionally, but when you see the results you think you're not doing enough."
Contrary to the Ralph Lauren brand's fancy ties, pricey leather goods, and silky separates we know and love, the Ralph Lauren Centre for Breast Cancer Research offers a different type of luxury. Located at The Royal Marsden in London, England, the impressive 6,383-square-foot hospital is designed for modern cancer research with state-of-the-art equipment.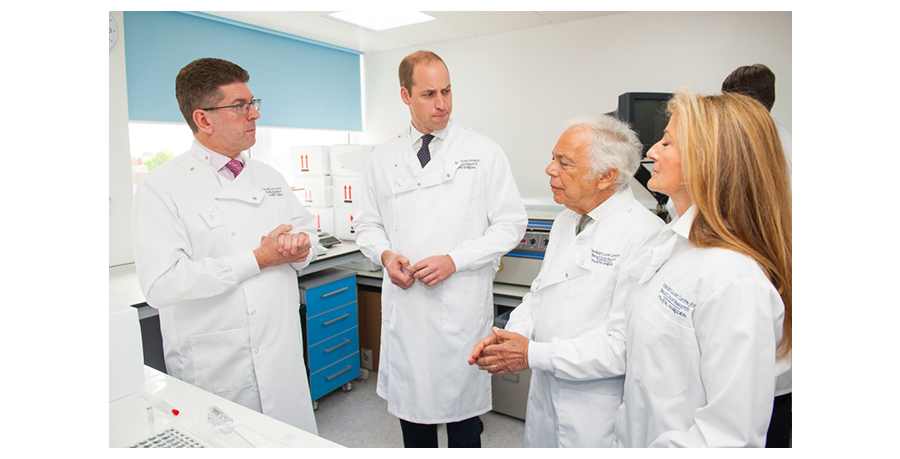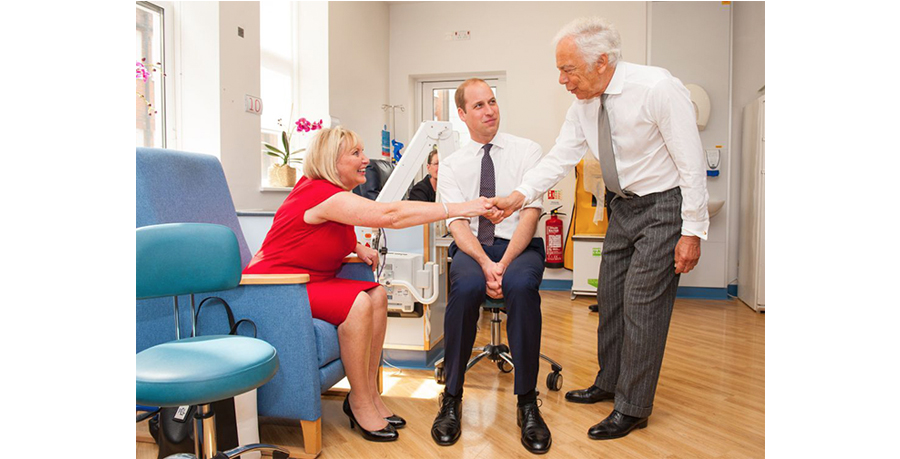 Two years after Ralph Lauren and Prince William announced their partnership on this project, the extension of the cancer research center is officially opened. Prince William, Duke of Cambridge and president of The Royal Marsden (which was also the role of his mother, Princess Diana), joined the Lauren family as they toured the hospital grounds, spoke to doctors and researchers, and gave their time in meeting with the patients there.
The new research center will focus on the molecular level of breast cancer tumors and cells in hopes of finding new cures. The doctors there also plan to redevelop pharmacological care for cancer patients, providing alternative treatments to harsh, grueling toxic chemotherapy and radiation.
Lauren's dedication started when his close friend and fashion editor of The Washington Post, Nina Hyde, was diagnosed and eventually lost her battle against breast cancer. "All of the sudden, a friend has it and it touches you, it touches your whole family, so you get involved and you think 'I can do more,'" explained Lauren with a somber look, wearing a charcoal-striped suit and nine iron tie.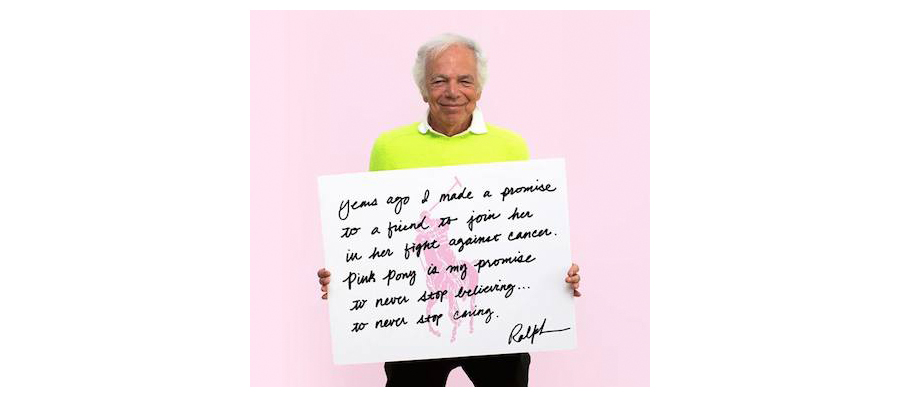 We can all take a lesson from Ralph Lauren—come together and do more as he invites you to join in the fight in finding a cure for this devastating disease with his Pink Pony collection. Part of the profits benefit the Pink Pony Fund of Polo Ralph Lauren Foundation, which provides early breast cancer screening, early diagnosis, treatment, research, and patient navigation to women.
As Lauren has famously said, "Breast cancer is not just a woman's issue—it affects all of us: brothers, husbands, fathers, children, and friends."
For more information, visit RalphLauren.com.
Save
Save
---