Panama City Scientists and Engineers Develop Ventilator Prototype in Response to COVID-19
---
April 1, 2020
In response to the COVID-19 pandemic, scientists and engineers at Naval Surface Warfare Center Panama City Division (NSWC PCD) are developing low-cost, easily-assembled, non FDA-approved ventilators that can be rapidly prototyped and used in both hospital and field settings. If approved, these prototypes could be used to support critical care requirements around the world.
During a period of only two weeks, the Department of Defense (DoD) Hack-a-Vent Innovation Challenge sought to ignite the brilliant minds and expertise of our nation to respond to the threats overwhelming the medical system. Teams were charged with creating innovative prototypes using exclusively commercial-off-the-shelf items and/or 3D printed parts.
The NSWC PCD teams comprise mechanical, electrical, and systems engineers, as well as diving and life support subject matter experts, in addition to experts from the Naval Experimental Diving Unit and end-users, including medical professionals. The prototypes were developed and tested in partnership with NSWC PCD's Center for Innovation.
Holly Gardner, NSWC PCD innovation lead, said this challenge identifies an emergent need that can be rapidly delivered across the globe through innovation.
"This is personal to me. My brother, a former Navy flight surgeon, is an emergency medicine physician and medical center director for two hospitals in the Dallas area. He has survived war in Iraq and Afghanistan, and now he and his team are putting their lives on the line to save people affected by COVID-19," said Gardner. "This battle is just starting and they are already running out of medical supplies."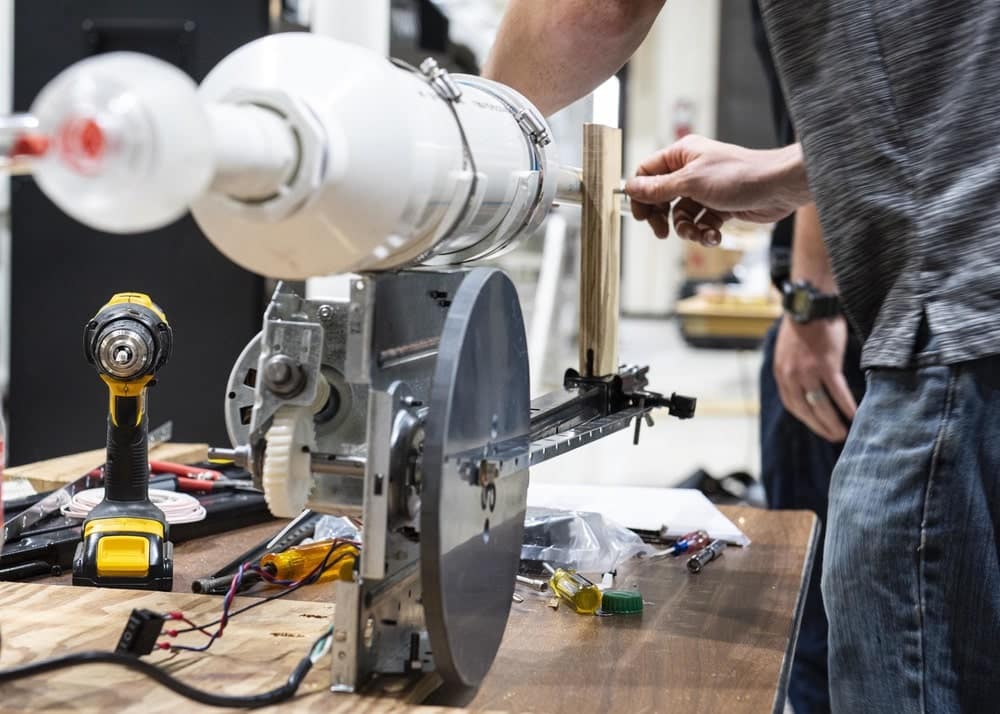 Dr. Andrew Schicho, NSWC PCD mechanical engineer and one of the team leaders, said he wanted to develop a solution for the call because
"Aside from the tragic loss of life, the emotional toll this must take on our health care providers is almost unimaginable," said Schicho. "Knowing that the United States does not have a ready supply of ventilators to support the estimated need, I decided right then that I wanted to help."
Schicho and his team decided that building ventilators was a way they can serve the best at a time like this.
"Many people dedicated their time and were all so encouraging of the work," said Schicho. "What really drove this home for us is that that we were onto something, that what we were doing was important, and that this device could actually be used to save someone's life "
Despite the aggressive deadline, the employees remained committed to the task because they know producing a viable solution will serve a greater need. NSWC PCD submitted five different proposals, one of which had a working prototype that met all of the requirements.
The DoD Innovation Challenge teams will be notified after the submission deadline and the top three submissions will be selected by a panel of experts and may be offered an opportunity to produce a functioning prototype.
---