Natural Beauty Redefined: Banff National Park
---
December 21, 2015
By Kelly Beasley
Banff National Park is defined by its spectacular and rugged mountains. Those mountains! Their frosted peaks, avalanche lines of treeless solid green, and abrupt vertical faces that initiate their arrogant journey into the clouds are nothing short of spectacular. Driving through the mountains of Banff National Park is visually akin to riding a roller coaster; you will be on the edge of your seat! Feeling inspired, awake, and alive, your thoughts may shift to ideas like, "Life is beautiful," "My problems are so insignificant," and "Why didn't I come here sooner?"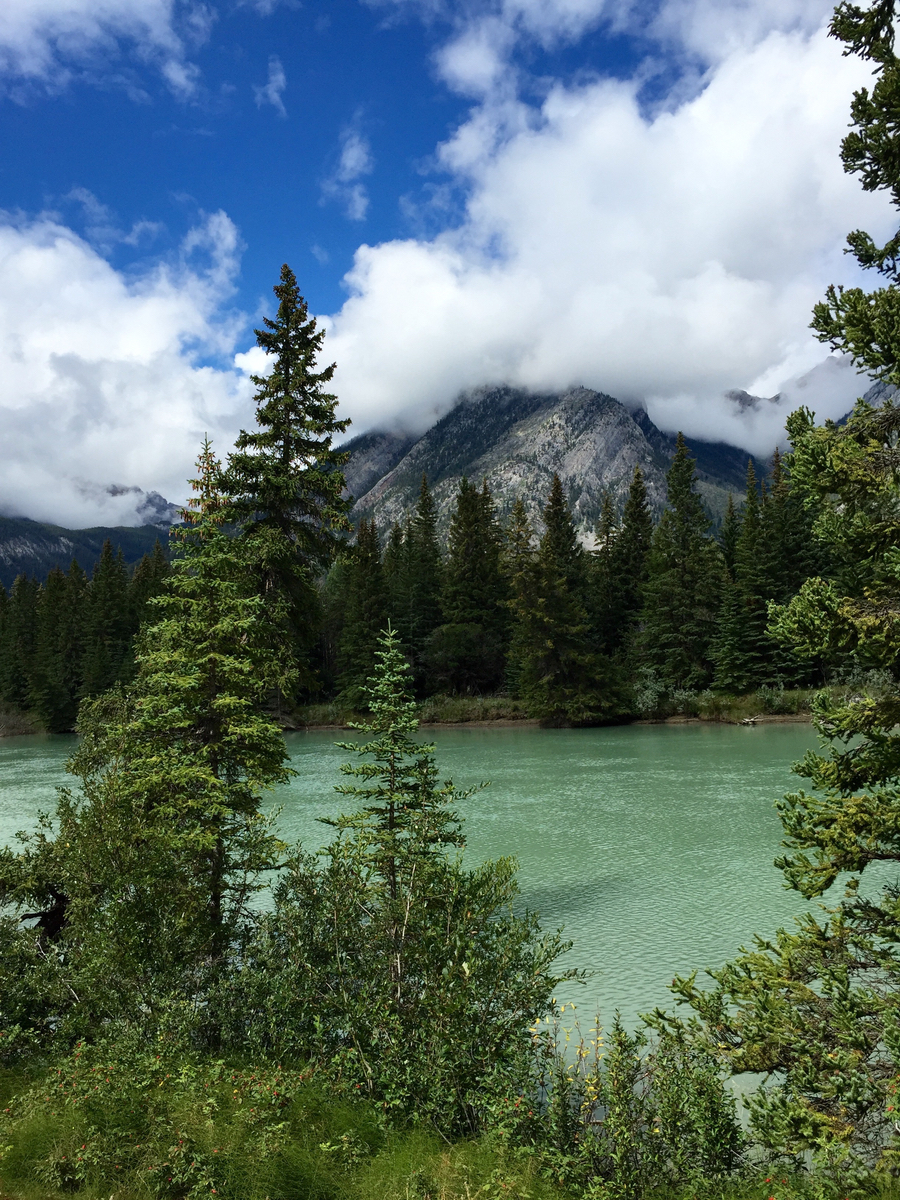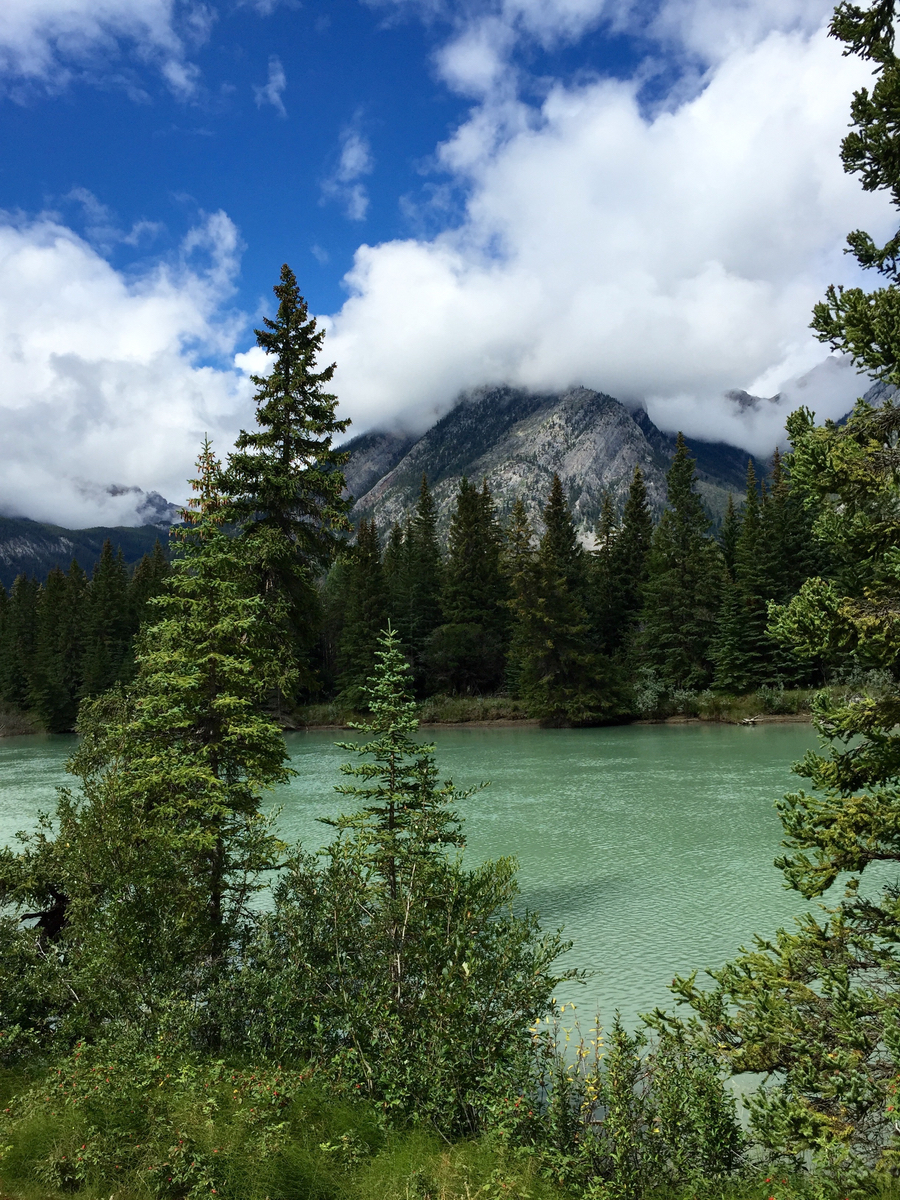 So stunning is Banff that in 1885, Canada's Prime Minister Sir John A. MacDonald established the area as Canada's first national park. Banff NP is located in the southwestern province of Alberta, not far from our US Montana border. (If you are ever as close to Banff as Montana, do not miss it!) The mountains create a feast for the eyes—Michelangelo's David of landscapes, in my opinion.
Banff encompasses 2,564 square miles of pure splendor, with its highest peak striking the sky at 11,850 feet, just 2,655 feet shy of Mt. Whitney, the highest mountain peak in the lower 48 United States. Some of the 53 mammal species lucky enough to call this place home are black and grizzly bears, cougars, lynxes, and wolverines. These are the park's predators, among others. Elk, mule deer, bighorn sheep, and mountain goats also represent some of its lucky residents.
One of the unique aspects for the wildlife of Banff NP is that its roads were engineered with the safety of the wildlife and of the drivers as a priority. What resulted from this safety concept was that all wilderness areas of the park were fenced to keep the wildlife off the roadways. However, blocking the animals' natural movements and migration patterns across the Trans-Canada Highway, which splits the park in two, could have caused massive disruptions and potentially fatal consequences for the wildlife.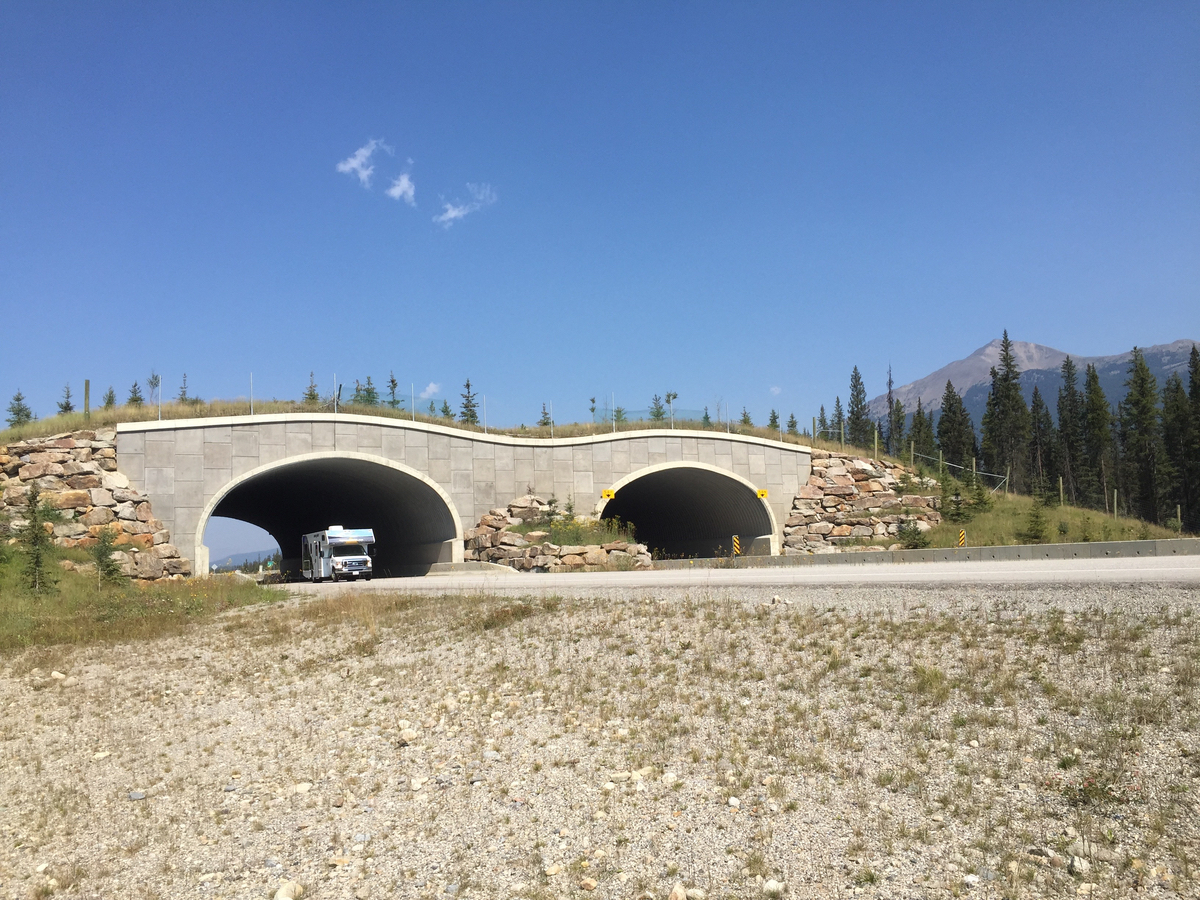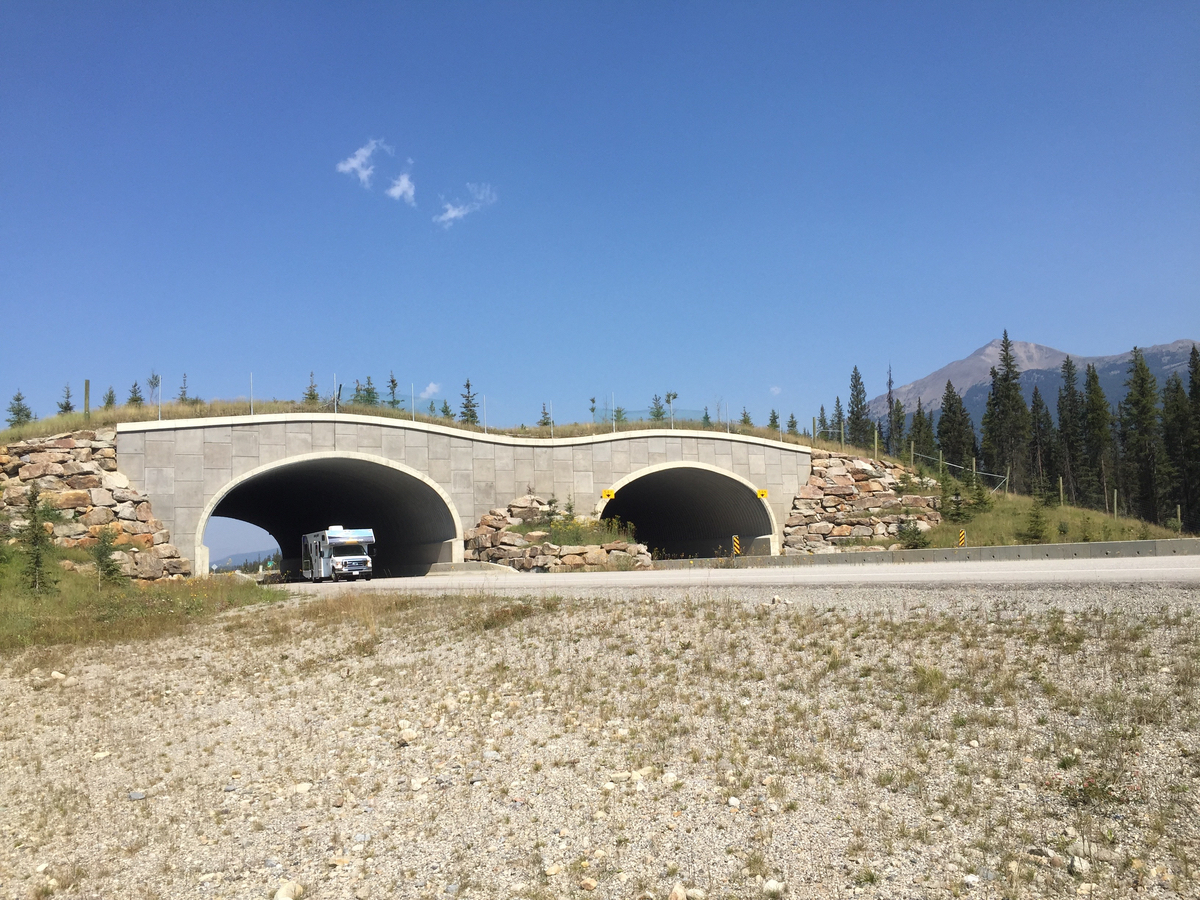 For the animals, it would have been akin to having a Great Wall of China blocking their paths. What ensued from the brainstorming was the creation of six overpasses and 38 underpasses named "Wildlife Crossings" for the Trans-Canada Highway spanning Banff NP. Research has shown that since 1996, 10 different species have used the crossings and more than 85,000 crossings have occurred through these 24 crossings through 2007. That's 85,000 fewer potential deaths or injuries for humans and animals alike.
Highlights of the park are plentiful. In the southern portion is the town of Banff, offering tourists a quaint area with a variety of shops and activities such as gondola rides, hot springs bathing, horseback rides, golfing, sightseeing tours, and more. Immediately surrounding the town is the back door to the mountains, lakes, and rivers, which boast a turquoise color that seems unbelievable, even when you see it for yourself. (Seriously, go see Banff!) Here you are offered the most scenic trails and hiking opportunities. In the wintertime, skiers can get their fix on Norquay Mountain. There are also ski resorts located at Lake Louise and Sunshine Village.
The Trans-Canada Highway may be one of the most picturesque drives on the planet. The scenery constantly changes and never fails to challenge any Ansel Adams masterpiece. It's a carousel of new mountain views peppered with impossibly colorful rivers and lakes compete for your attention.
Further north, highlights include Moraine Lake and Lake Louise. Moraine Lake is the quintessential turquoise lake framed by snow-capped mountains that you might see in a painting. The splendid backdrop of jagged peaks slope down and disappear into the jewel of all views, Moraine Lake. There's a trail around Moraine's edge that begins just beyond Moraine Lake Lodge. I must have stopped 30 times along this trail to get more photos of impossible beauty, chasing the light that was surrendering to the mountains behind me. The beauty was honest and pure, the best view coming from a giant rockpile overlooking this most beautiful place on earth.
Lake Louise is not far from Moraine. After climbing a steep, winding Mulholland Drive-like road, you'll find a view to rival Moraine's, as both lakes have very similar backdrops. Each has lodging, each offers canoe and kayak rentals, and each is flanked by rugged peaks.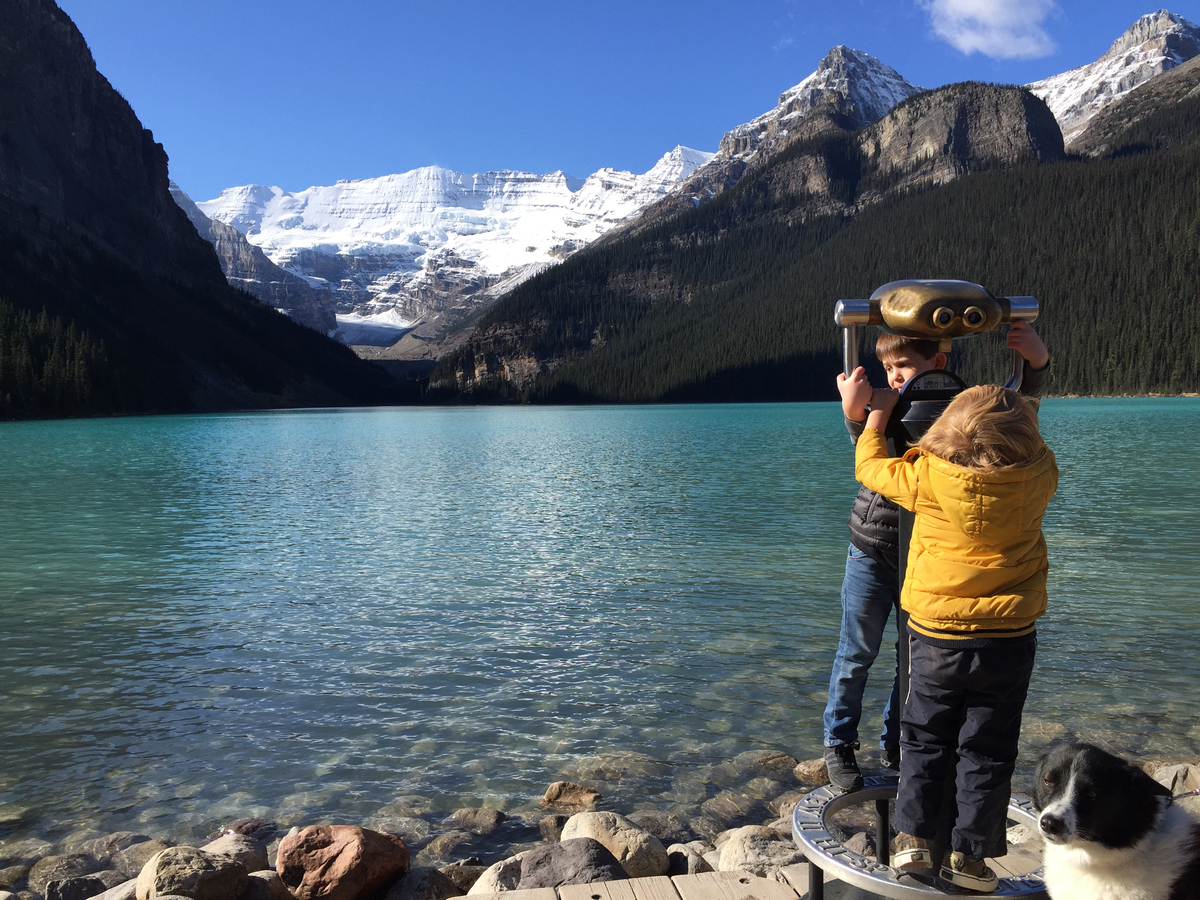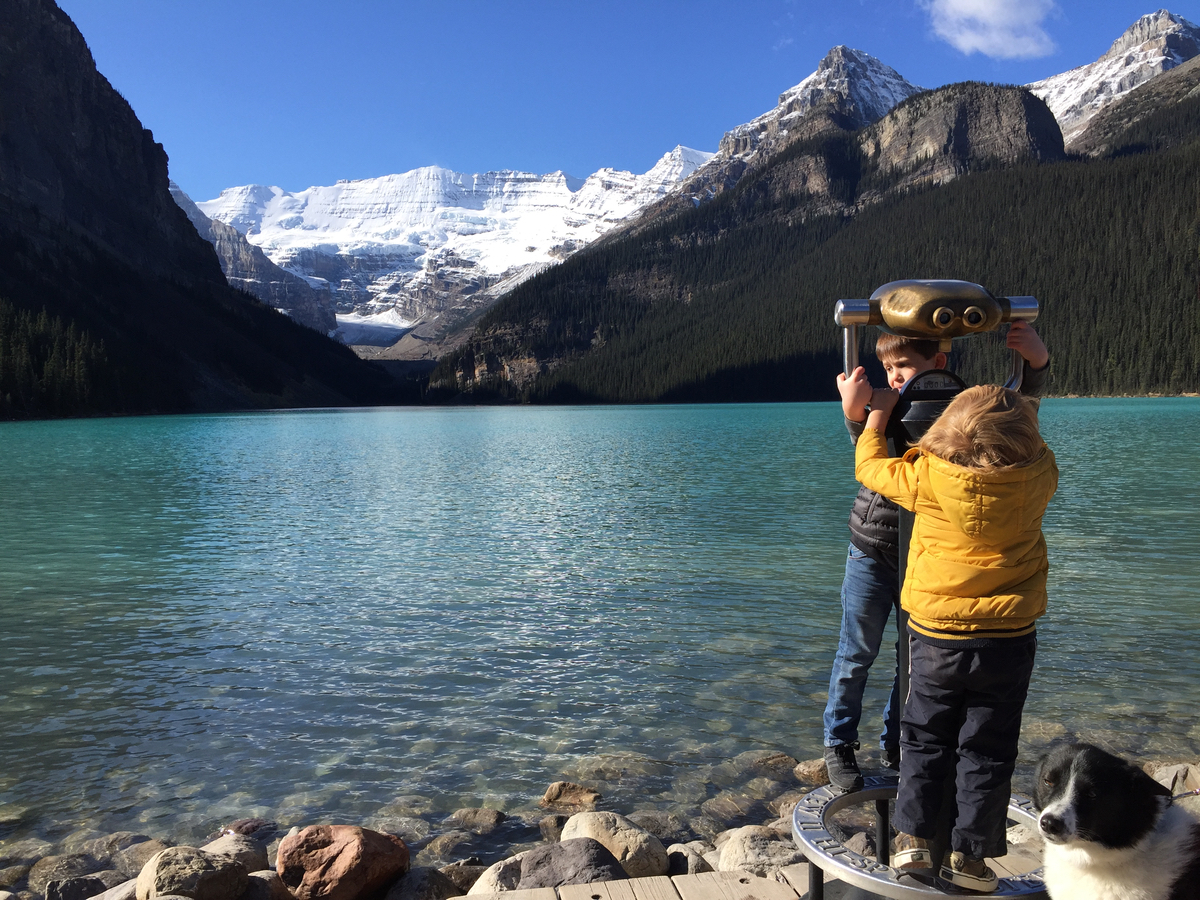 Louise offers trails, as well, all of which in the area seem to have a fairy-tale, Lord of the Rings-esque feel. Mushrooms, lichen, mosses, and unidentifiable plant life cling to just about everything around you, from rocks to trees to the earth. The barely audible sounds of unseen wildlife touch your ears with the impact of a snowflake. The undeniable smells of pine, rich earth, and mountain air are present as long as you are paying attention. Signs warn hikers not to walk the deeper trails without a group of four or more, proclaiming "You Are Entering Bear Country." Carrying bear spray is a necessity when hiking, though there are only an estimated 80 grizzly bears and 60 black bears in Banff NP. Still, I like keeping the odds in my favor.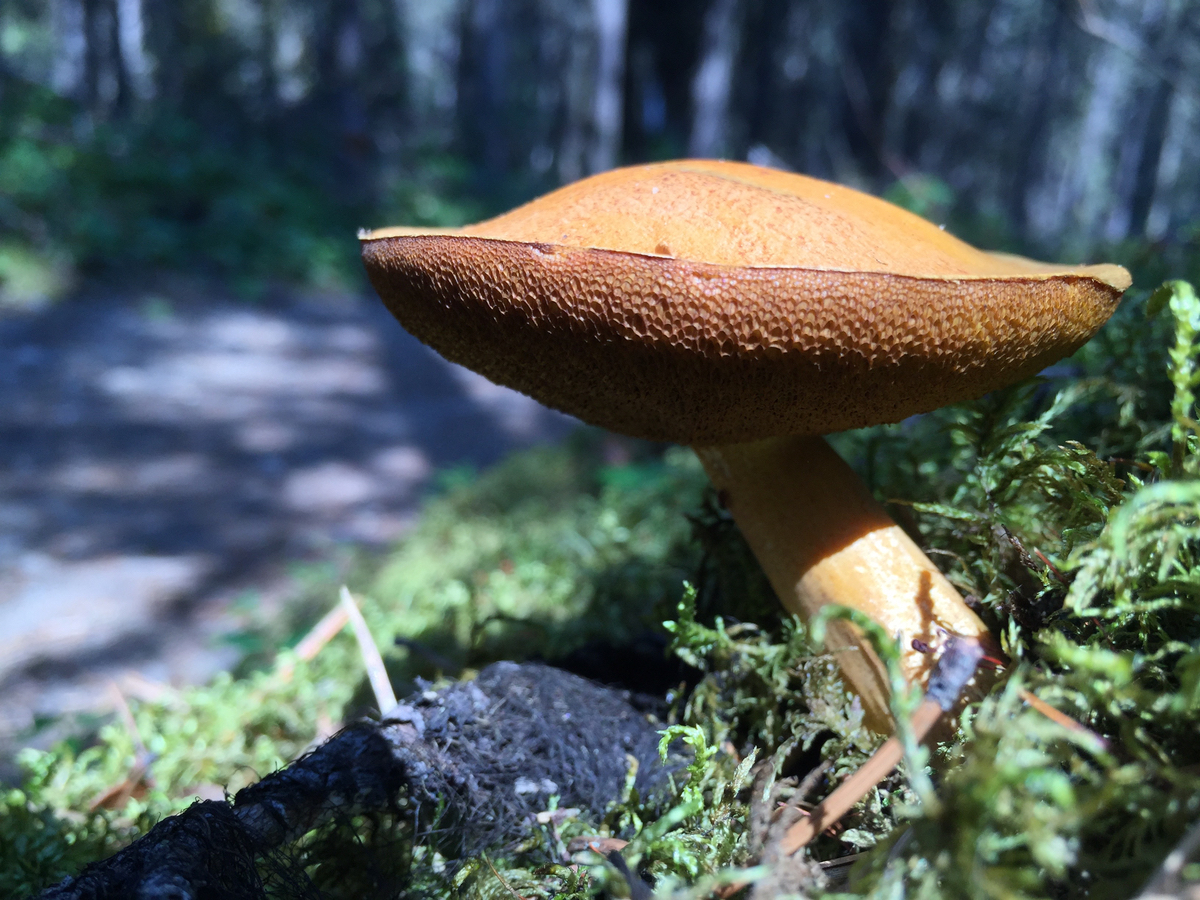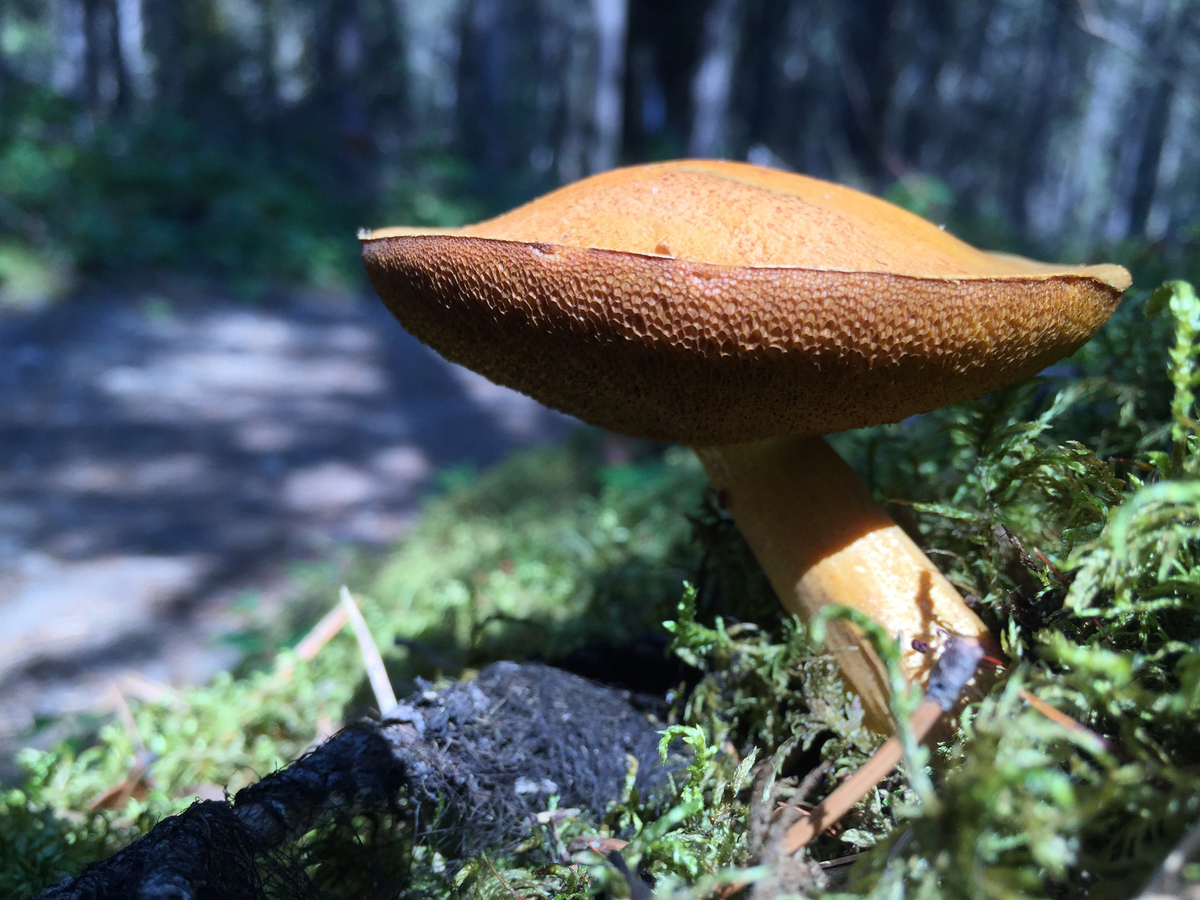 I can't stress enough just how beautiful this place is. From its wildlife to the dreamy quality of its glacial fed waters, not to mention the year-round activities it offers, this place is my Shangri-La of destinations. I have already visited twice in about three months. Now, my journey carries me down south, away from this popular destination. However, should I return, Banff will again be Number One on my must-visit list!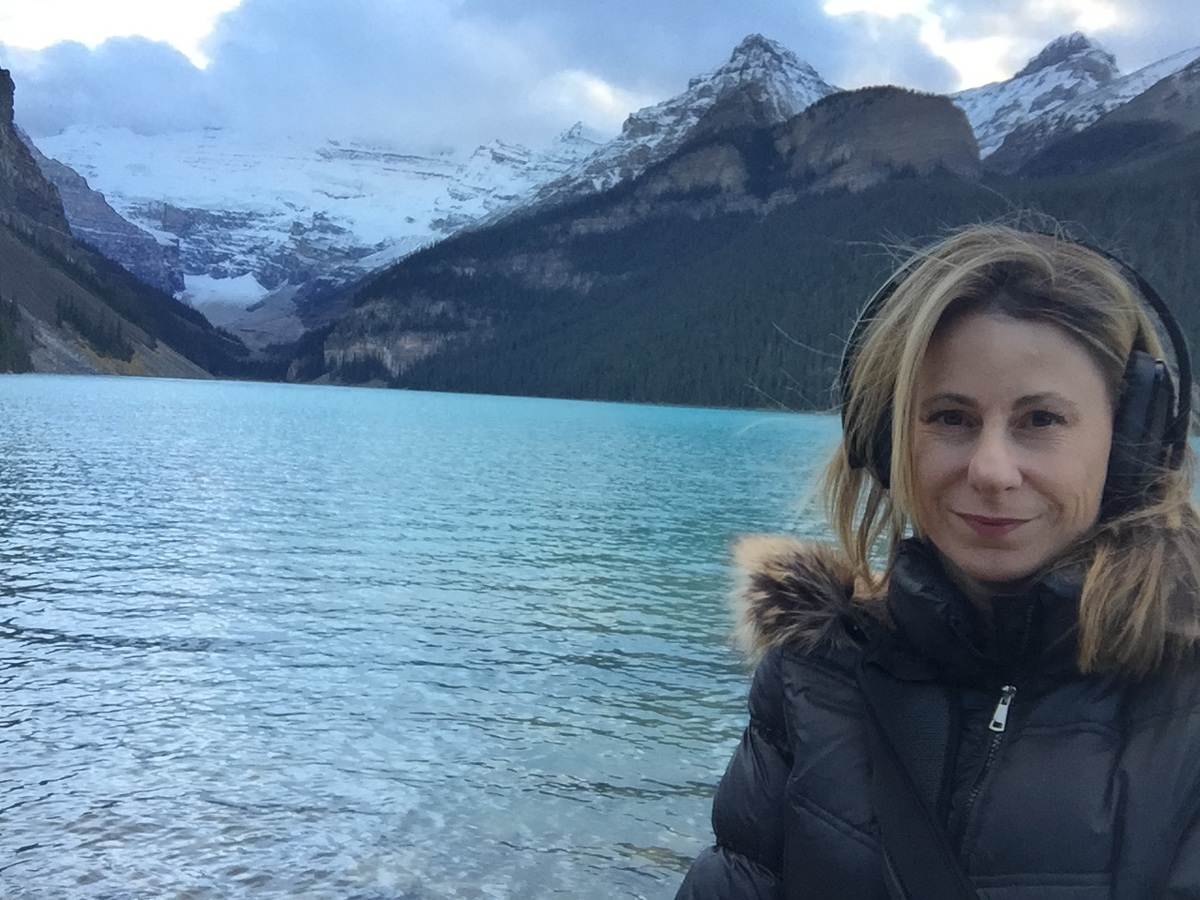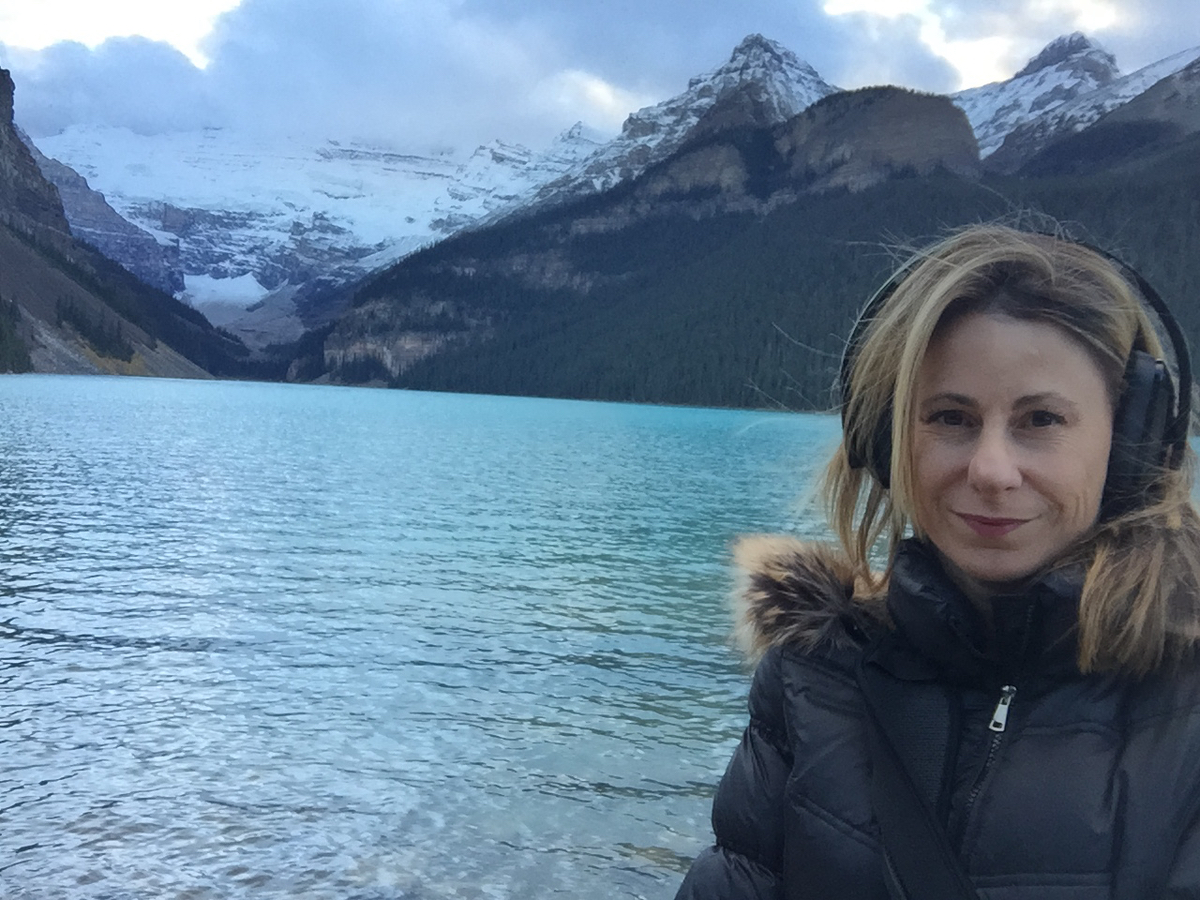 ---