The Most Beautiful Places in the World
---
August 19, 2019
The world is full of so many beautiful places, and it's hard to pick just a handful of them to add to your bucket list. Whether you're looking for a beach to relax on, a remote village where you can get off the grid, or the hustle and bustle of a big city, this list of the most breathtaking places will have you booking your plane tickets ASAP! Grab your passport as we take you on a journey to some of the world's most astonishing sites, as curated by VIE: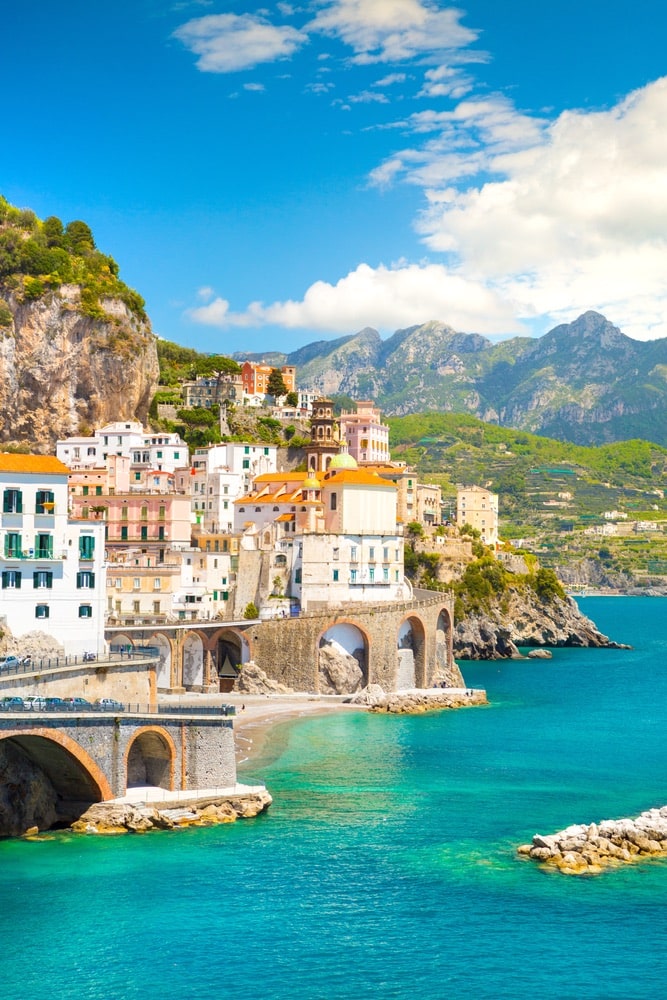 Amalfi Coast, Italy
Italy has so many picturesque cities, it's hard to pick just one—but the Amalfi Coast's hillside villages, like Positano, will jump to the top of your travel list. Pro tip: Take a sunset boat ride while sipping on a limoncello. Ciao, bella!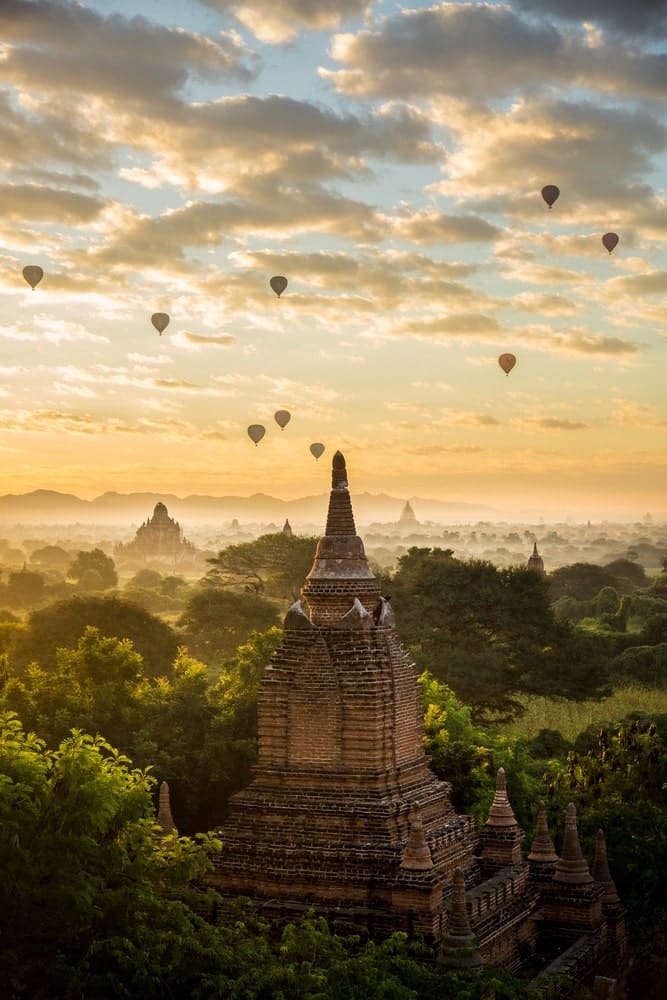 Bagan, Myanmar
The ancient city of Bagan, located in central Myanmar, is made up of over two thousand Buddhist temples and pagodas that date back to the ninth century. You can even take a hot-air balloon ride at sunrise for the most magnificent view of the city.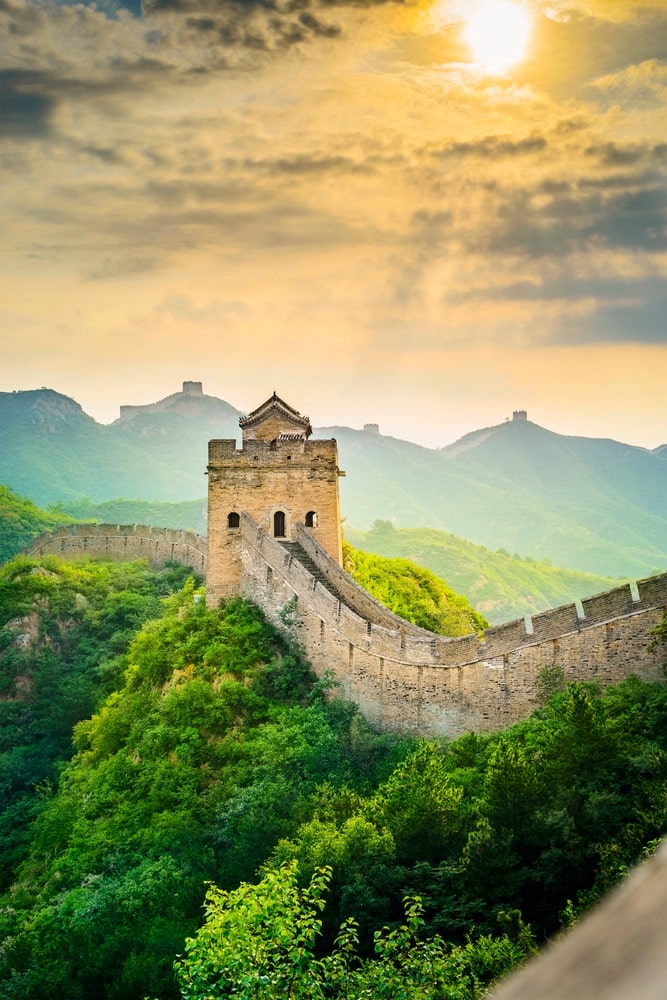 Beijing, China
Previously known as Peking, Beijing is the capital city of the People's Republic of China. Home to one of the most popular sections of the historic Great Wall of China, the city has so many stories stretching back three millennia. You might need more than one trip!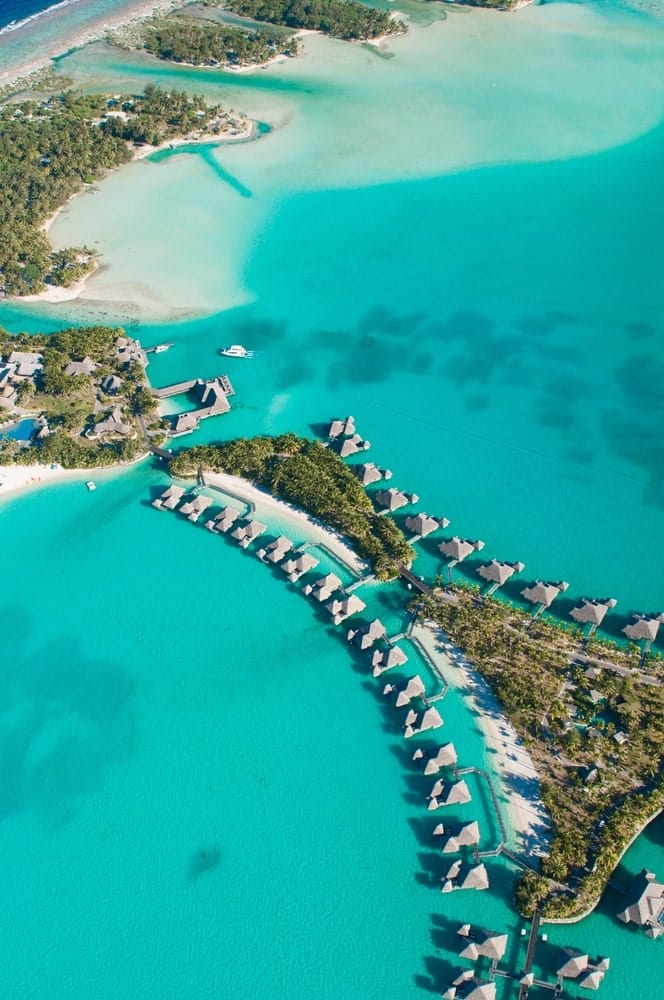 Bora Bora, French Polynesia
Calling all beach lovers! These turquoise lagoons, coral reefs, and floating bungalows in the South Pacific Ocean are practically creating a slice of heaven on Earth.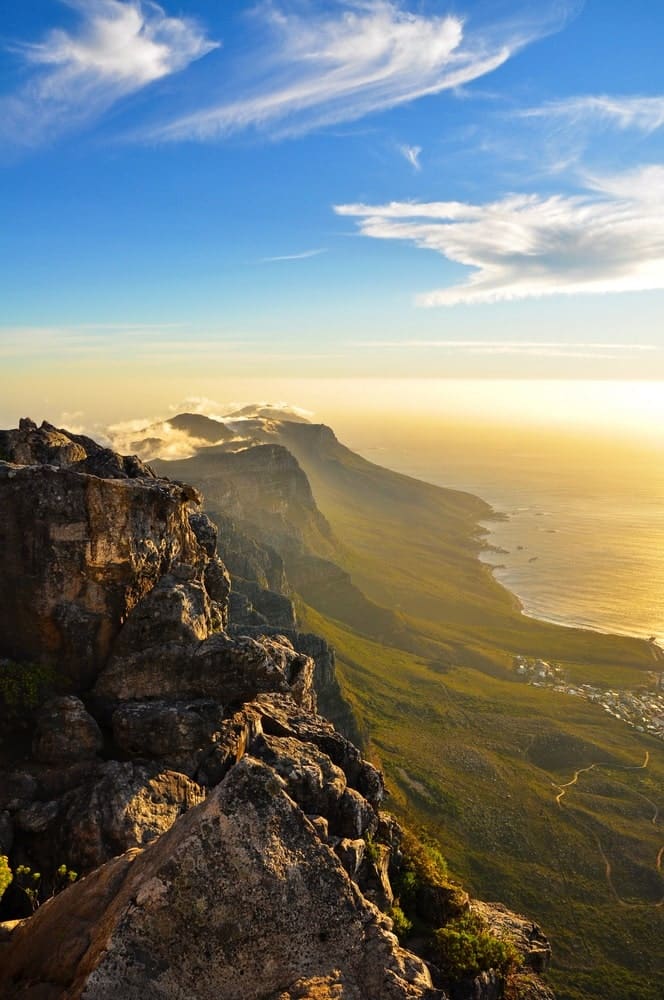 Cape Town, South Africa
It might take a full day of travel (or more) to reach Cape Town from the United States, but the city's sweeping vistas, including Table Mountain and miles of beaches, are worth the long haul. You can even cavort with the penguins on nearby Boulders Beach.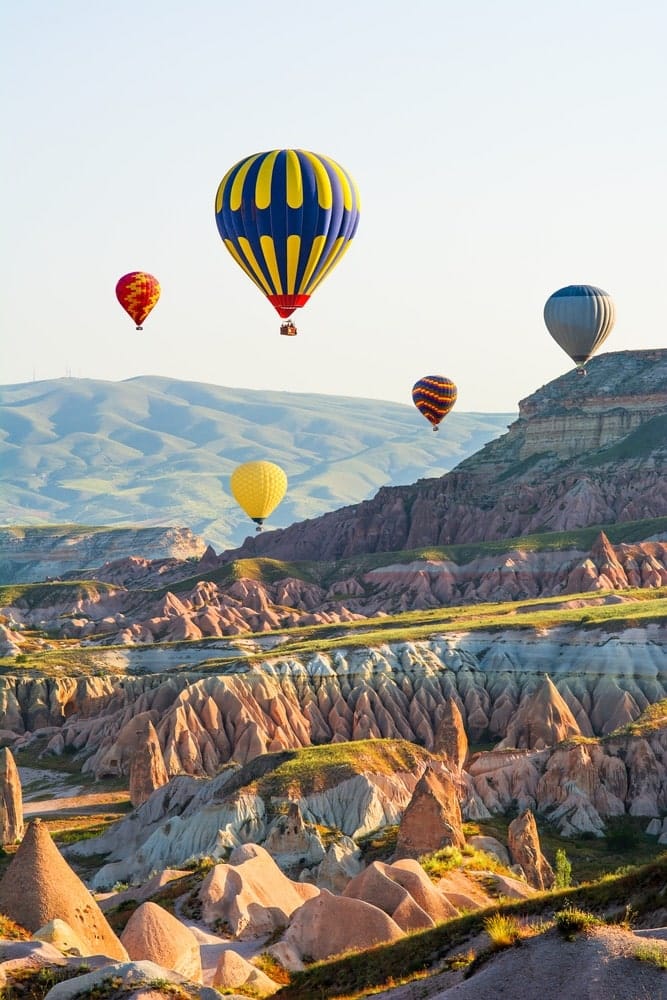 Cappadocia, Turkey
Cappadocia, an area in Turkey where the entire city has been carved into the rocks, is absolutely magnificent. Whenever hot-air balloons scatter throughout the sky, its beauty levels literally skyrocket.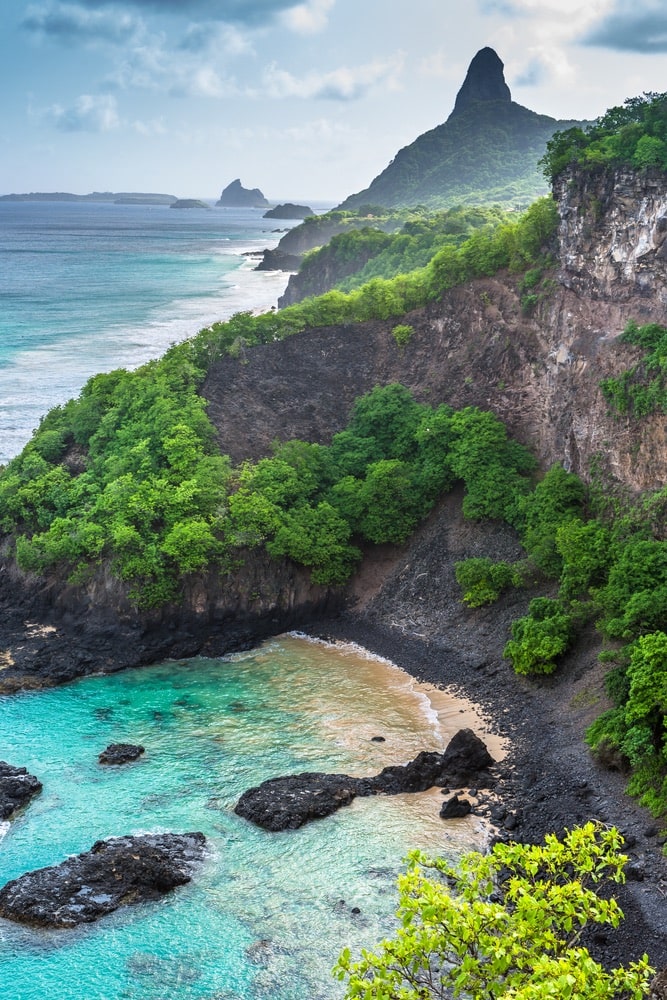 Fernando de Noronha, Brazil
Located two hundred miles off Brazil's northeast coast, this remote volcanic archipelago consisting of twenty-one islands is famous for its pristine white-sand beaches and crystal-clear waters filled with sea turtles and dolphins. Don't forget to bring your snorkeling gear!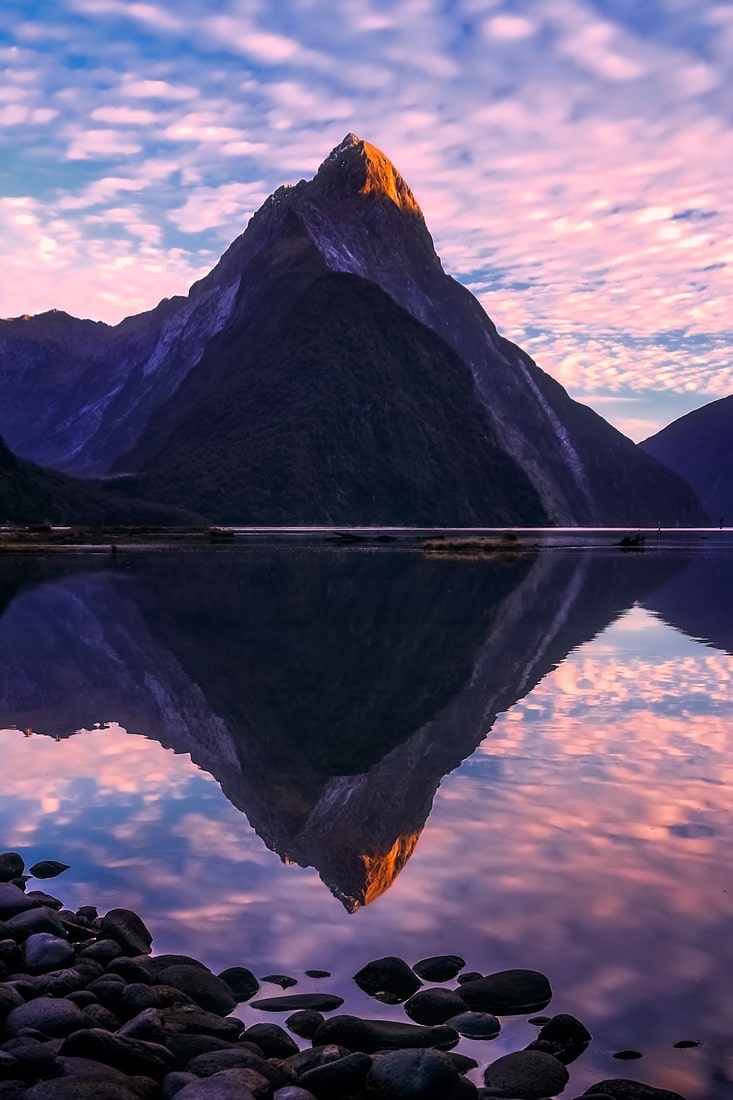 Fiordland National Park, New Zealand
Each year from the end of November through the beginning of December, the bright purple Russell Lupins bloom across New Zealand's South Island. Pro tip: The most beautiful area to go Lupin-spotting is in Fiordland National Park, home to the equally breathtaking Milford Sound.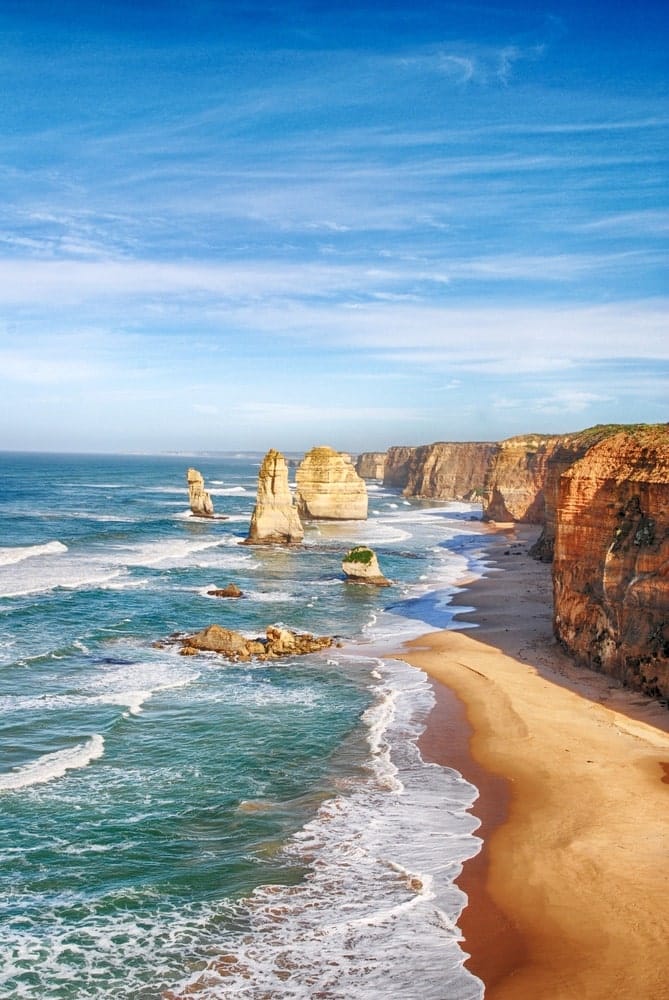 Great Ocean Road, Australia
It's road trip time! Take a drive down this 150-mile scenic coastal drive to see everything from the twelve Apostle rock formations to koalas in the Great Otway National Park, as well as the charming seaside town of Lorne.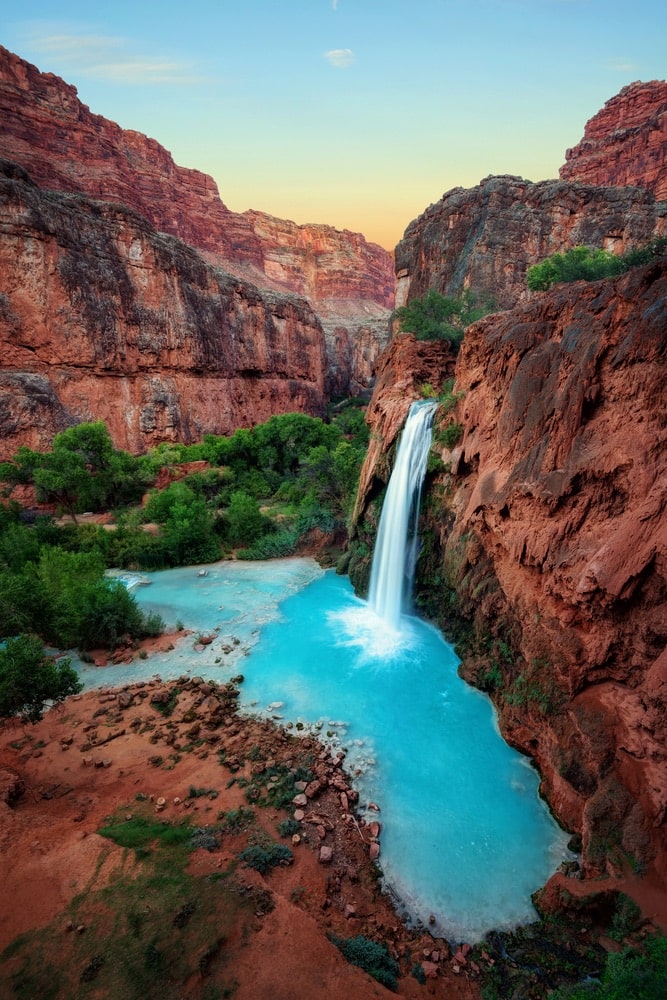 Havasu Falls, Arizona
Be sure to pack your hiking shoes and lots of water to keep you hydrated for this ten-mile trek, but don't worry—it'll be totally worth it once you arrive at these beautiful blue-green waters located near Grand Canyon National Park!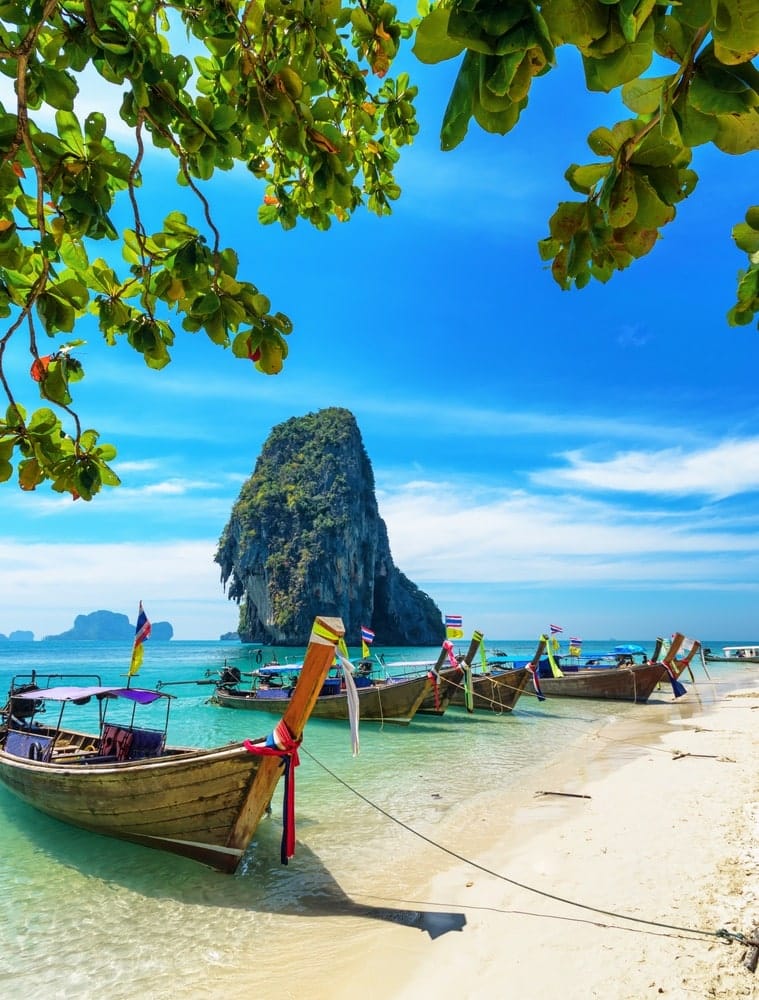 Krabi, Thailand
Located on Thailand's southern west coast, Krabi is a province characterized by jagged, sheer limestone cliffs, dense mangrove forests, and more than a hundred offshore islands. It's known as one of the world's most popular famous vacation spots, with multiple destinations including its popular Phi Phi Islands and Railay Beach.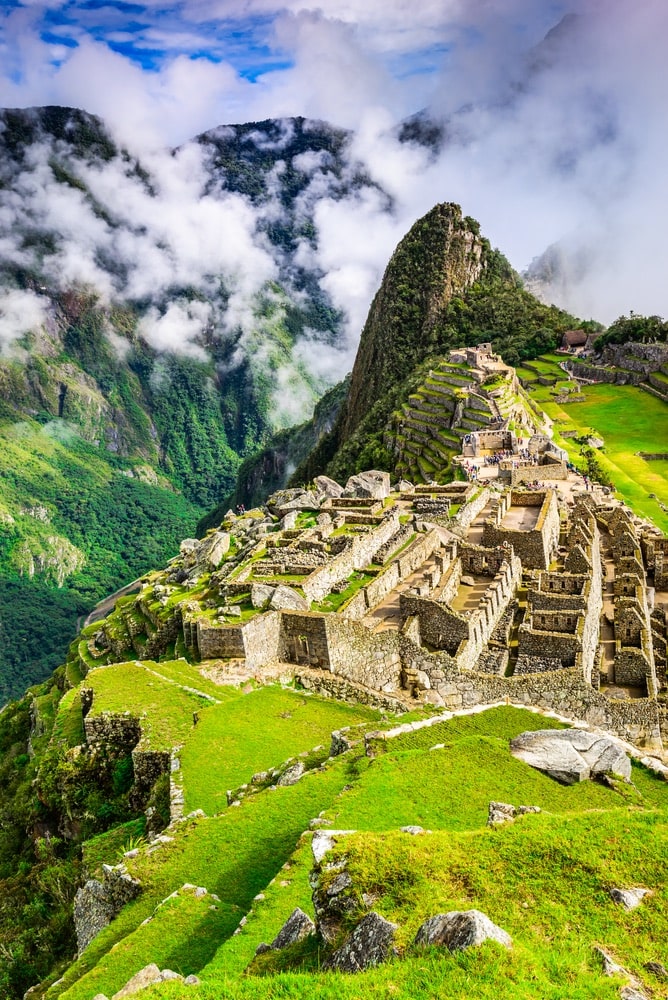 Machu Picchu, Peru
This historical site is easily the most famous spot in Peru for many good reasons. The ancient city's astounding architecture and sweeping views of the surrounding mountains will leave you breathless—or the 8,000-foot elevation will.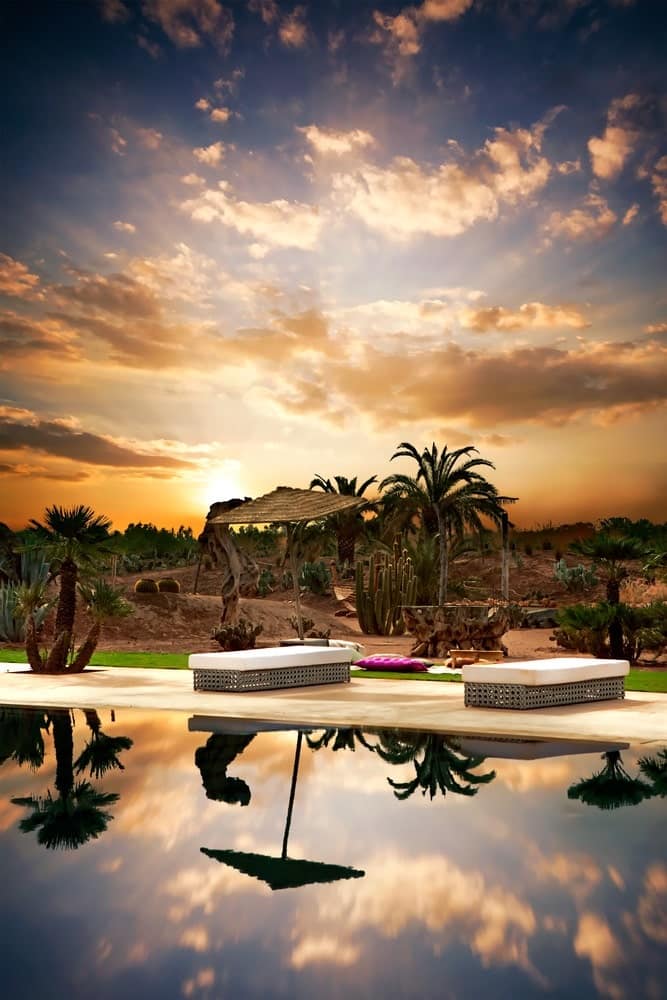 Marrakesh, Morocco
If you're looking for an exotic adventure, add the Red City to the top of your list! Located at the foot of the Atlas Mountains, Marrakesh has hardly changed since the Middle Ages. You could spend days here wandering around the maze-like alleyways discovering the city's colorful palaces, gardens, and souks.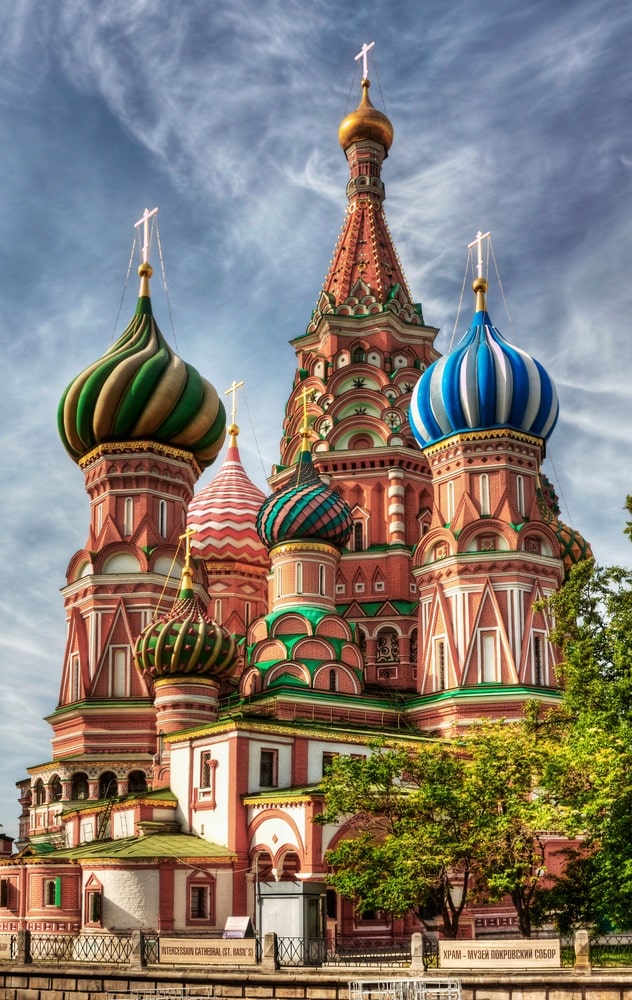 Moscow, Russia
Legend has it that after the St. Basil's Cathedral in Moscow was completed in the sixteenth century, Ivan the Terrible had the architect blinded to prevent him from creating anything as stunning as it ever again. See for yourself!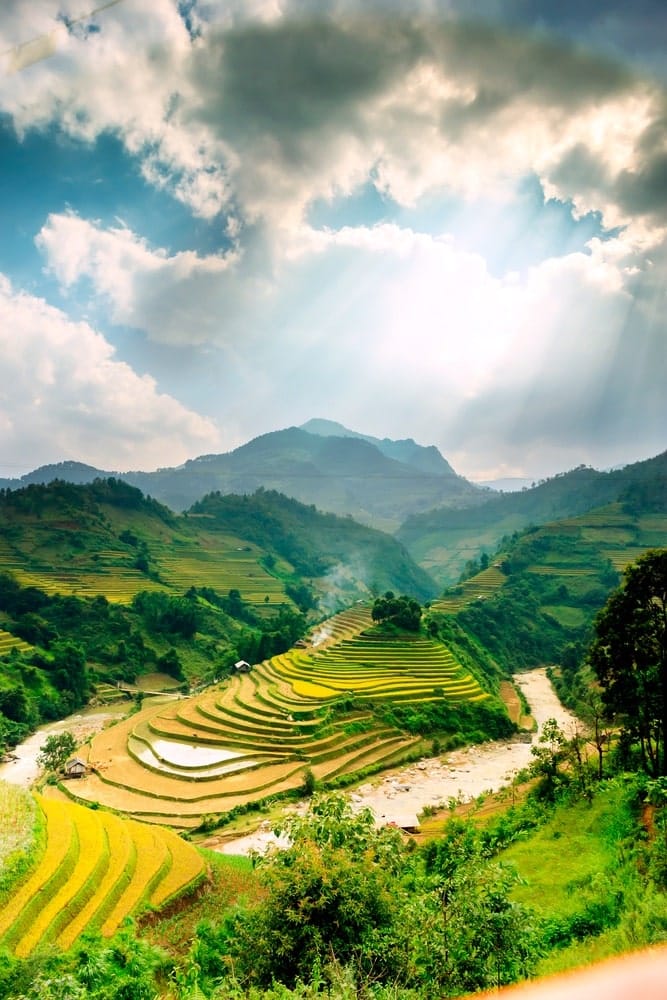 Mù Cang Chải, Vietnam
Take a trip off the beaten path into this rural district where the rice paddy-terraced mountains and twisting streams will make you feel like you're in a real-life fairy tale.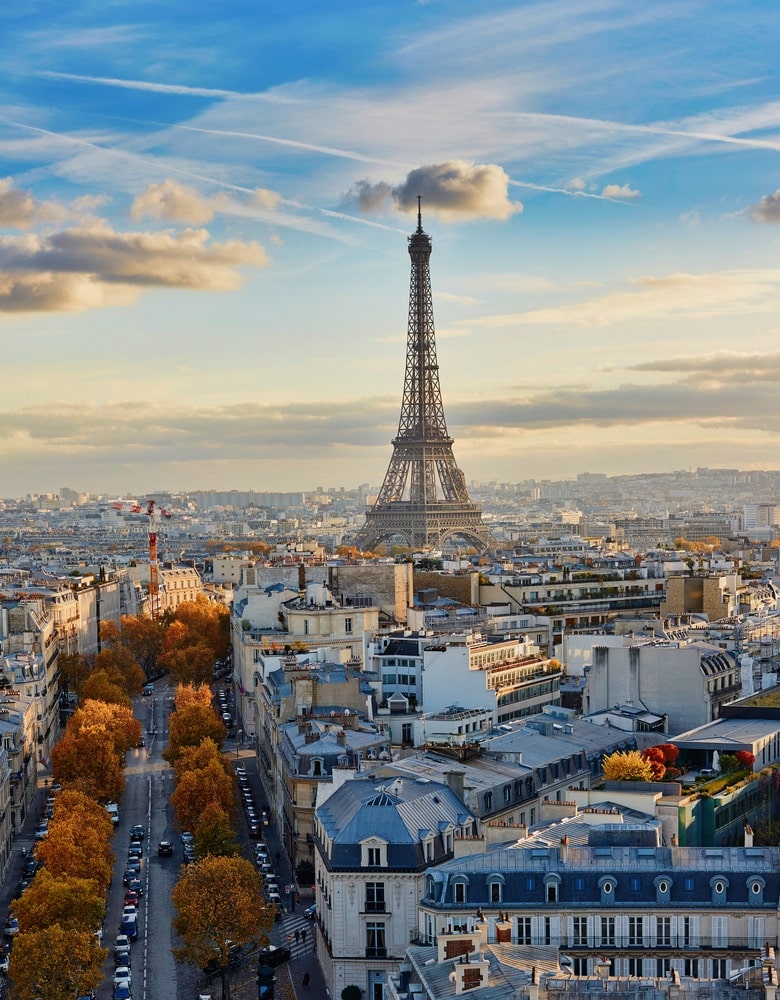 Paris, France
Coined "The City of Love," Paris lives up to its reputation. From its famous curbside cafes to its ornate mansions and balconied townhouses, the French capital seduces at every turn. Whether you are aimlessly strolling the streets, studying fine art at the infamous Louvre museum, or admiring the architecture of Notre Dame, Paris has so much culture and beauty to offer!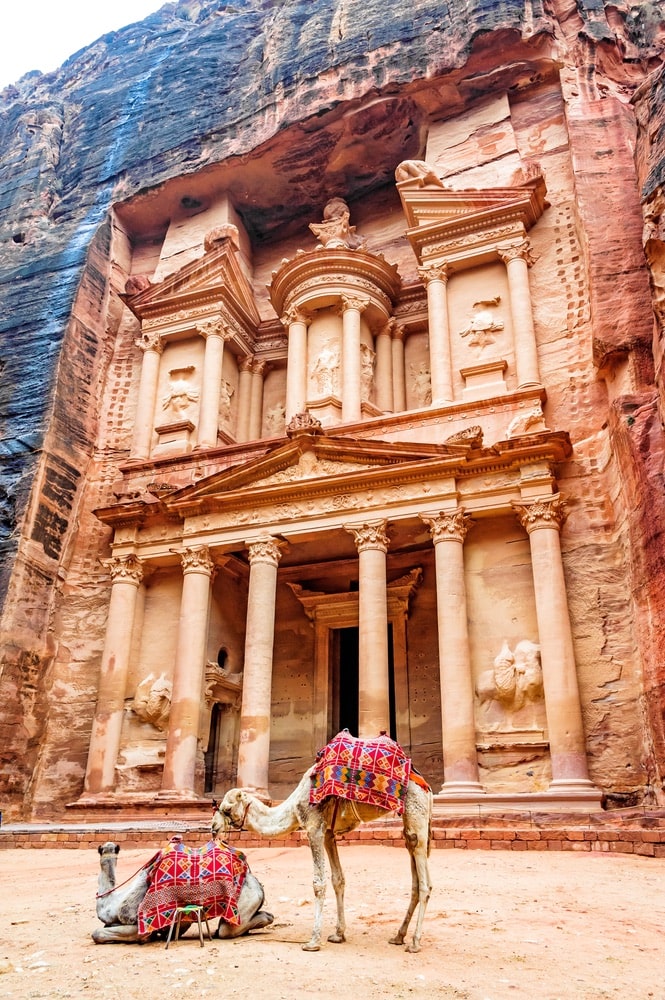 Petra, Jordan
To think this ancient city was carved by hand into a cliffside as early as 312 BC is mind-blowing. What's even more mind-blowing? The western world didn't discover it until the 1800s. Pro tip: Watch the "Rose City" glow at sunset, or get there at sunrise and beat the crowds.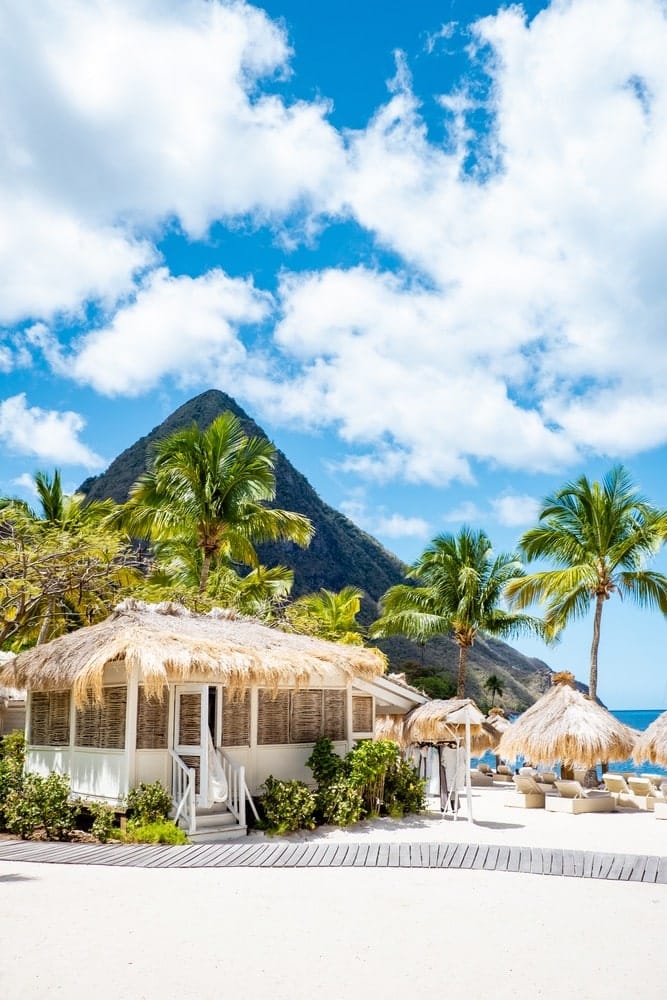 Pitons, St. Lucia
The most stunning scenery on the isle of St. Lucia can perhaps be best summed up when one takes in the jaw-dropping site called the Pitons. The two volcanic peaks, Gros Piton and Petit Piton, are the island's most iconic landmarks and have been named a UNESCO World Heritage site.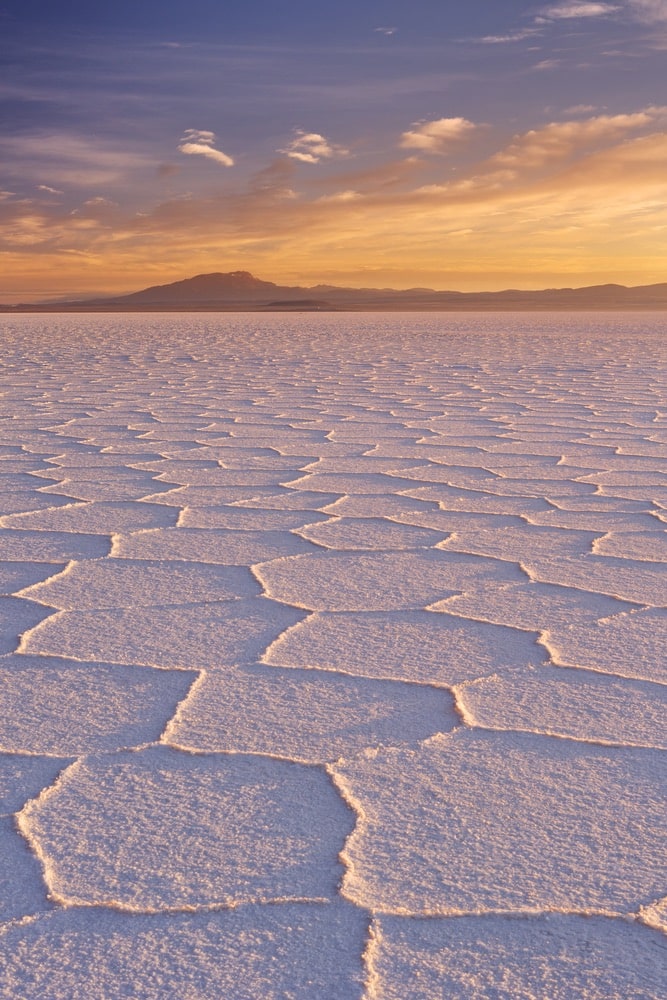 Salar de Uyuni, Bolivia
Home to the world's largest salt flat, Bolivia's Salar de Uyuni is about as surreal as it comes. When dry, the flat is a sheet of blinding white salt tiles; during the wet season, the flats create a shallow lake mirroring the sky to create the dreamy illusion of infinity. You'll feel like you just stepped into a Dalí painting.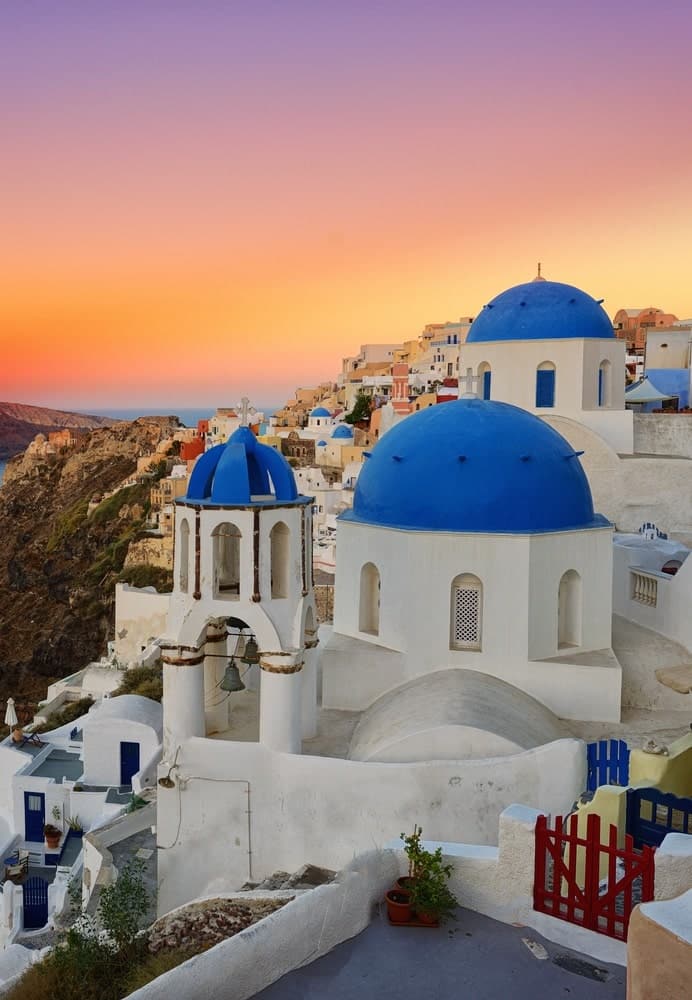 Santorini, Greece
This bright blue-and-white piece of paradise has become Greece's most visited island, and it's not hard to see why!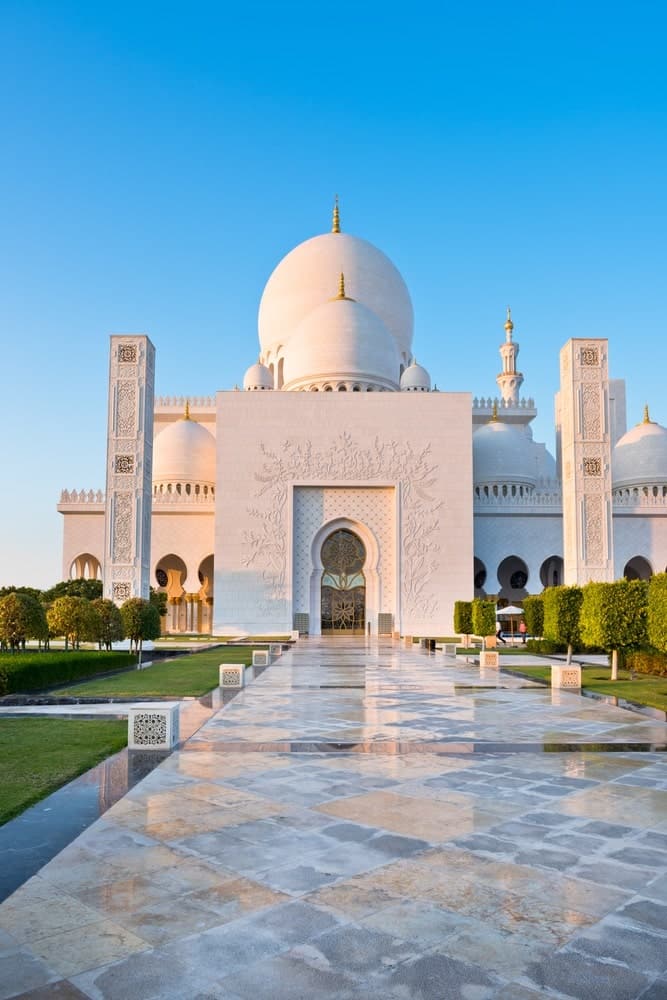 Sheikh Zayed Grand Mosque, Abu Dhabi, UAE
One of the largest mosques in the world, Sheikh Zayed Grand Mosque has eighty-two domes and enough room to accommodate over forty thousand guests, with a marble courtyard featuring mosaics of flowers native to the Middle East. When can we move in?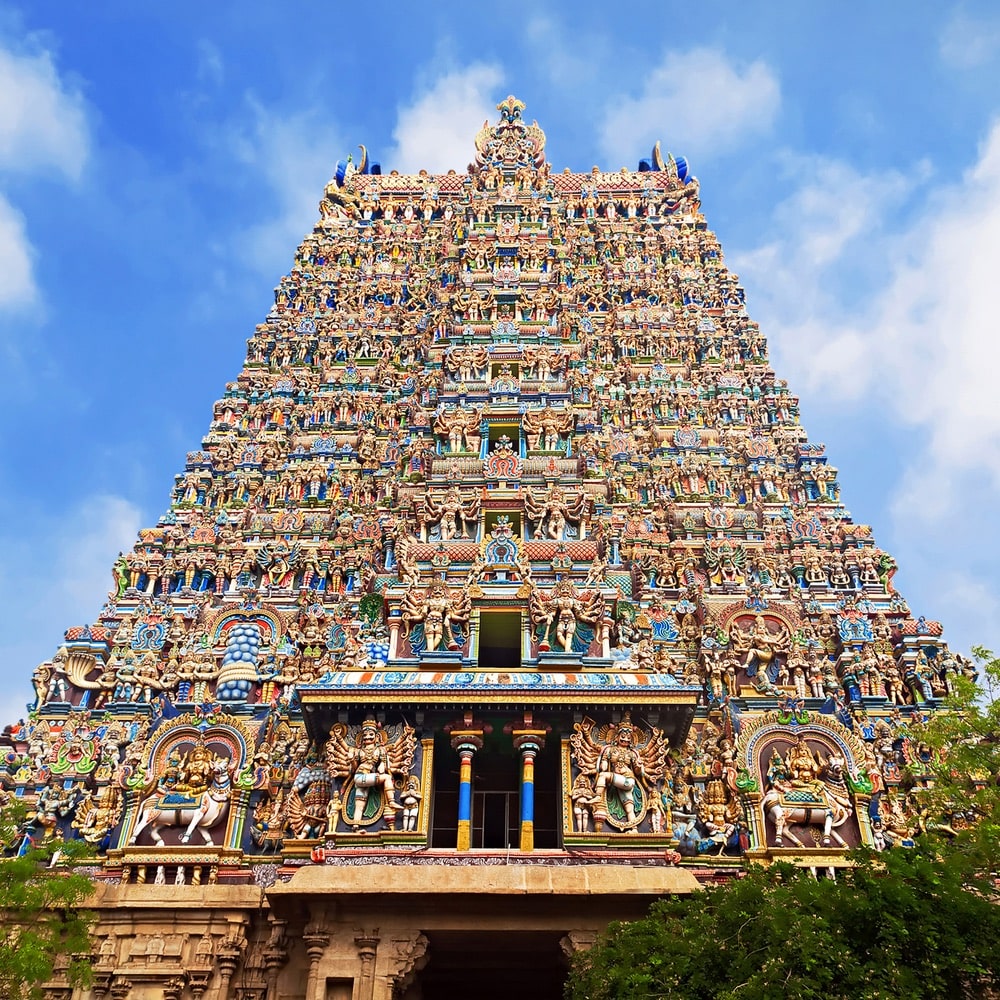 Tamil Nadu, India
Most travelers head to North India for its Mughal palaces, but the southern state of Tamil Nadu is where most of the country's major Hindu temples can be found. Be sure to visit the bright, colorful Sri Ranganathaswamy Temple as seen here and the Meenakshi Temple Complex. The temple's complex is so large that many consider it to be a miniature city within a city.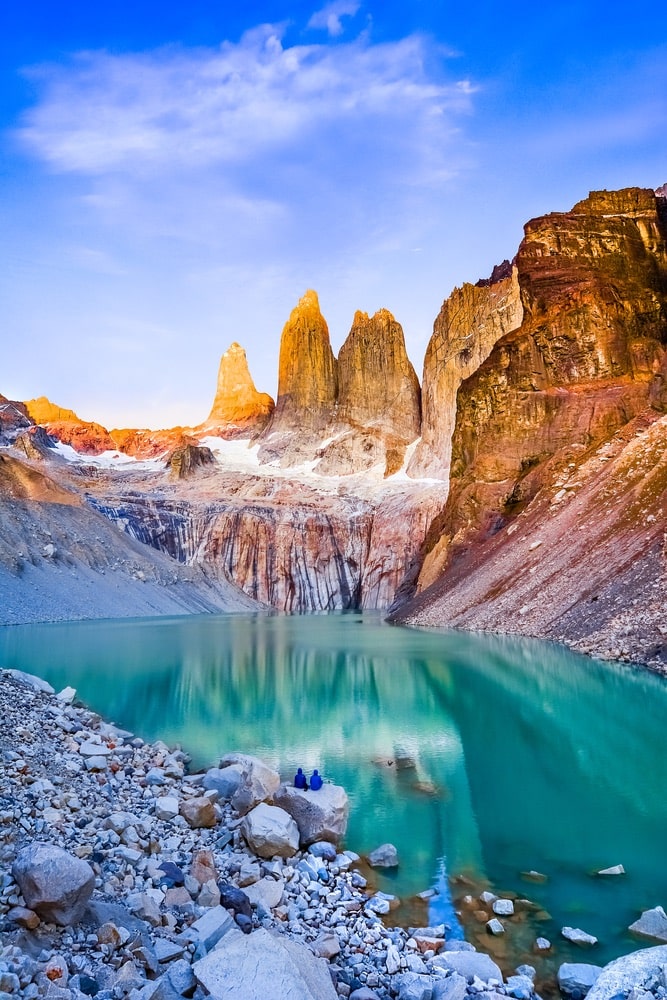 Torres del Paine National Park, Chile
If you're starved for adventure and looking to get off the grid, head to Chile's Patagonia region to discover some of the world's most beautiful mountain views, incredible hiking, and abundant outdoor sports. Pro tip: visit during Chile's summer (our winter), when the sun doesn't set until around 10:00 p.m.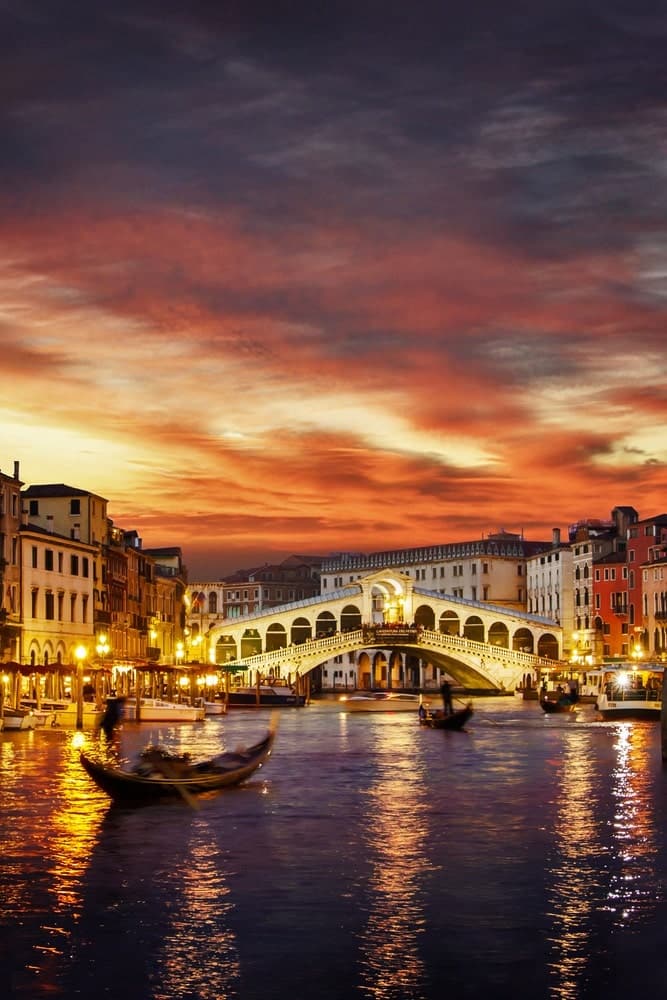 Venice, Italy
This city on water was built on a series of 118 small islands that are separated by a vast network of canals. Today, some of it is held afloat by man-made engineering. A gondola ride throughout the canals is a must-do, as is sampling some of Italy's famous gelato!
Comment below and let us know your favorite destination or what's on your bucket list, or show us on social media when you tag @VIEmagazine or hashtag #VIEtravels!
---