Mari Gleason Releases New Album October 18
---
October 16, 2018
Release Party to Be Held at Grayton Beer Company Taproom
By Myranda Trusty
"It's about creating an environment conducive to having fun," says Northwest Florida folk singer and songwriter Mari Gleason on performing. I caught up with her as she spoke about her journey into the music world and the release of her new EP entitled Coffee Kisses.
A recipient of a voice scholarship at Northwest Florida State College, Mari was recognized by her Jazz Band course instructor, to whom she accredits her beginning in singing and songwriting. He saw her potential and encouraged her to pursue music as a profession. "He said, 'You know you could be doing this professionally and making money at this, and all you really need to do now is learn an instrument,'" Mari explains. She then began learning to play the ukulele, which she feels is a good beginner instrument, having only four strings versus a six-string guitar, which she later learned as well. A self-taught musician via YouTube videos, Mari attributes her success to her motivation to learn and lots of practice! She confesses, "It was nerve-racking at first, going around and calling asking for gigs at different venues. You're putting yourself out there and explaining that you're a singer and what type of music you play. Then there's the rejection of not getting callbacks—but you get used to it and you go on to the next." Although it was a slow start, Mari admits there is a strong sense of community among the music scene along Scenic Highway 30-A in Santa Rosa Beach, Florida. "I really do love playing here! Everyone in the community has been so welcoming! I feel very lucky." Mari's eagerness to do what she loves for a living and her sunny disposition—quite fitting for the sunny area of 30-A—her infectious smile, and genuine talent have paved the way to a blossoming music career.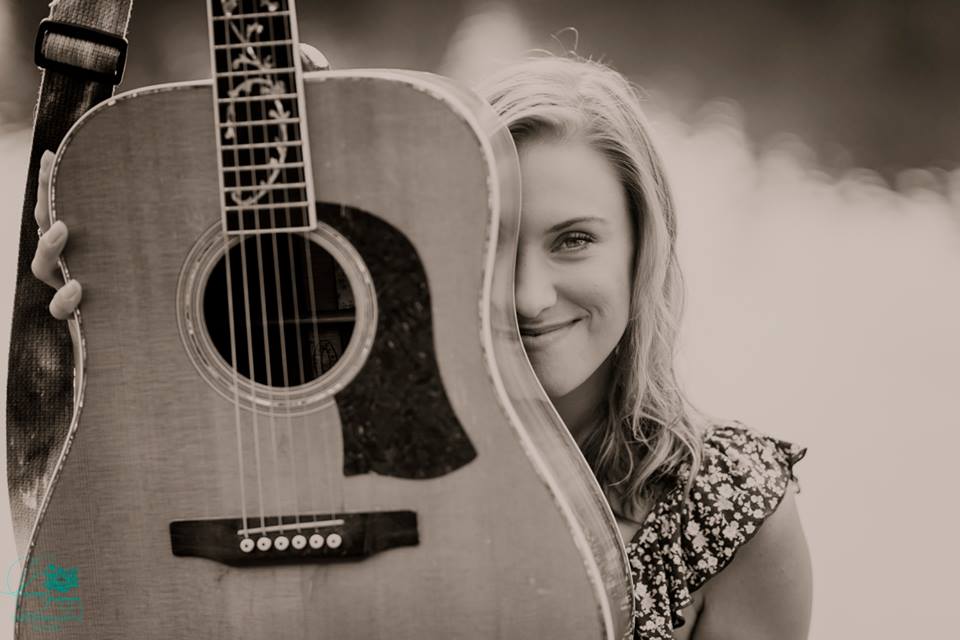 Mari began singing at local venues around two and half years ago, with one of her first performances held at 30A Songwriter Radio. Starting now through the end of the year, you can catch Mari playing every Saturday at Fish Out of Water Restaurant in WaterColor. She also performs with Black Eyed Blonde at McGuire's Irish Pub for Ladies' Night. "I play ukulele on their softer songs. As big a fan I am of their rock n' roll style and cover songs, it's not really my element. But I do love the change of pace it brings playing with a band versus playing solo. It gets me out of my comfort zone and keeps my muscle coordination in tune." She is grateful for the opportunity to play with the band and hopes to one day form her own. As much as she genuinely loves the area and playing venues along 30A, Mari muses, "I would love to see and experience other places in the future. I hope that my music career offers me the chance to travel."
Her favorite thing about performing is connecting with people. "You get to sit and party with them and be a part of the experience. It's always great to see people get excited when you start playing their favorite song or maybe one they haven't heard in a while, and you see that spark in their eyes when they recognize it." She always hopes to provide audiences with a fun atmosphere for their night out. Mari sees music as a therapeutic tool. Her laid-back style combined with her cheerful personality and passion also make her a perfect instructor. She provides ukulele lessons at Studio 237 in Santa Rosa Beach. Her approach to teaching is simplistic, so as not to overwhelm her students. "I hope that they at least take away from the lessons a new appreciation for music. Even if they don't continue playing, students will at least listen to music from a different perspective after learning to play an instrument."
Mari notes her three biggest musical influences: Regina Spektor, Ingrid Michaelson, and Dolly Parton. She connects with Spektor via her lyrics and versatility, (when I didn't recall the name, Mari immediately began singing the chorus of one of Spektor's popular songs, which I then instantly recognized). She claims that Parton influenced her songwriting by means of simplicity and structure. "I grew up listening to Dolly, so she's definitely been a big influence on me and my writing." As with most artists, her creativity flows at night. "You can't force it. It's usually something that just comes to me late at night and I come back to it later to work on it." Mari tends to write about her personal experiences but wishes to branch out and explore writing from other perspectives, as well.
Audiences and fans have compared Mari's sound and vibe to a variety of artists, from Alison Krauss to Jewel to Colbie Caillat. Given her wide array of influences and vocal range, Mari pulls elements of folk, indie, and pop to create her music. There are four original songs on her EP, Coffee Kisses, debuting October 18. A release party will be held at 7:00 p.m. at Grayton Beer Company Taproom, and Mari will donate 20 percent of her CD sales to Dog-Harmony, a local animal rescue and education program. A special themed brew will be available that evening, and any patron who brings their dog along to the party will also receive 10 percent off their tab.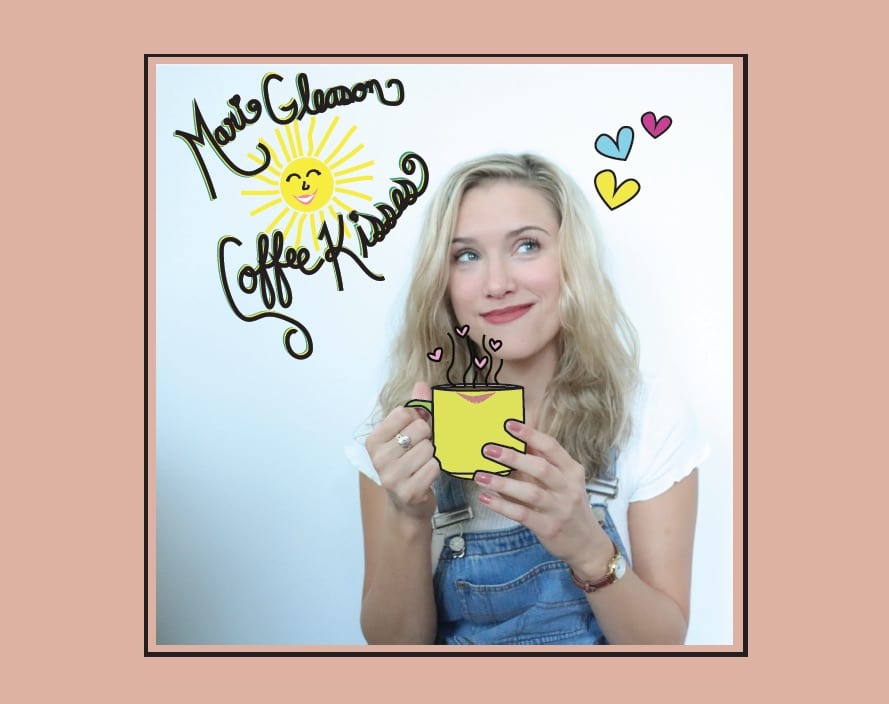 Coffee Kisses features the title track and duet with local producer Ben Friedman, who produced the EP as well as those of other local bands. "I'm really happy with it!" Mari gushes. She is very proud of her work; rightfully so, as a meticulous professional when it comes to her music. She wanted to stay true to her songs and see her vision come to light. "I wanted it to sound a certain way and had this idea in my head of how it all should be, so that's why it's taken a while to get to this point. I think it was easier to work with a friend on this project in the end, to be able to explain exactly how I wanted things and to be understood."
Mari admits she would like to experiment with electronic elements and sees herself heading in the direction of the Newgrass genre in the future. When asked about future collaborations and the possibility of music videos, she states, "I'm open to a lot of things, really. I would do music videos, but again my way. I would want to take my time with it and for it to be accurate." She feels that videos and YouTube are a good source for artists' content to gain exposure. It is often inquired why Mari doesn't try to really "make it" by auditioning for reality talent shows such as The Voice. She makes it clear that she has no interest in being famous—for Mari, it's all about the music. "I would love to be lesser known and just know that people enjoy my music. I'm paying my bills and doing something I love and, to me, that's making it."
---