Mardi Gras: The Story Behind the Mask
---
October 5, 2018
By Anthea Gerrie
October may seem a little early to start planning Mardi Gras costumes, but not in Venice, Italy. Back in the day, the rakes of La Serenissima could hardly wait for October 5, the first day they were allowed to put masks on in the run-up to their version of the pre-Lent celebration they call Carnevale.
"They wore them for up to six months; it was the chance for respectable men to flirt and seduce women without anyone knowing who they were," explains Mirta Baratto of Ca' Macana as we apply glitter to a slinky Catwoman-style mask. Ca' Macana is Venice's most authentic mask workshop, where between making fabulous custom creations for local revelers attending city balls, Mirta teaches tourists about the men behind the masks.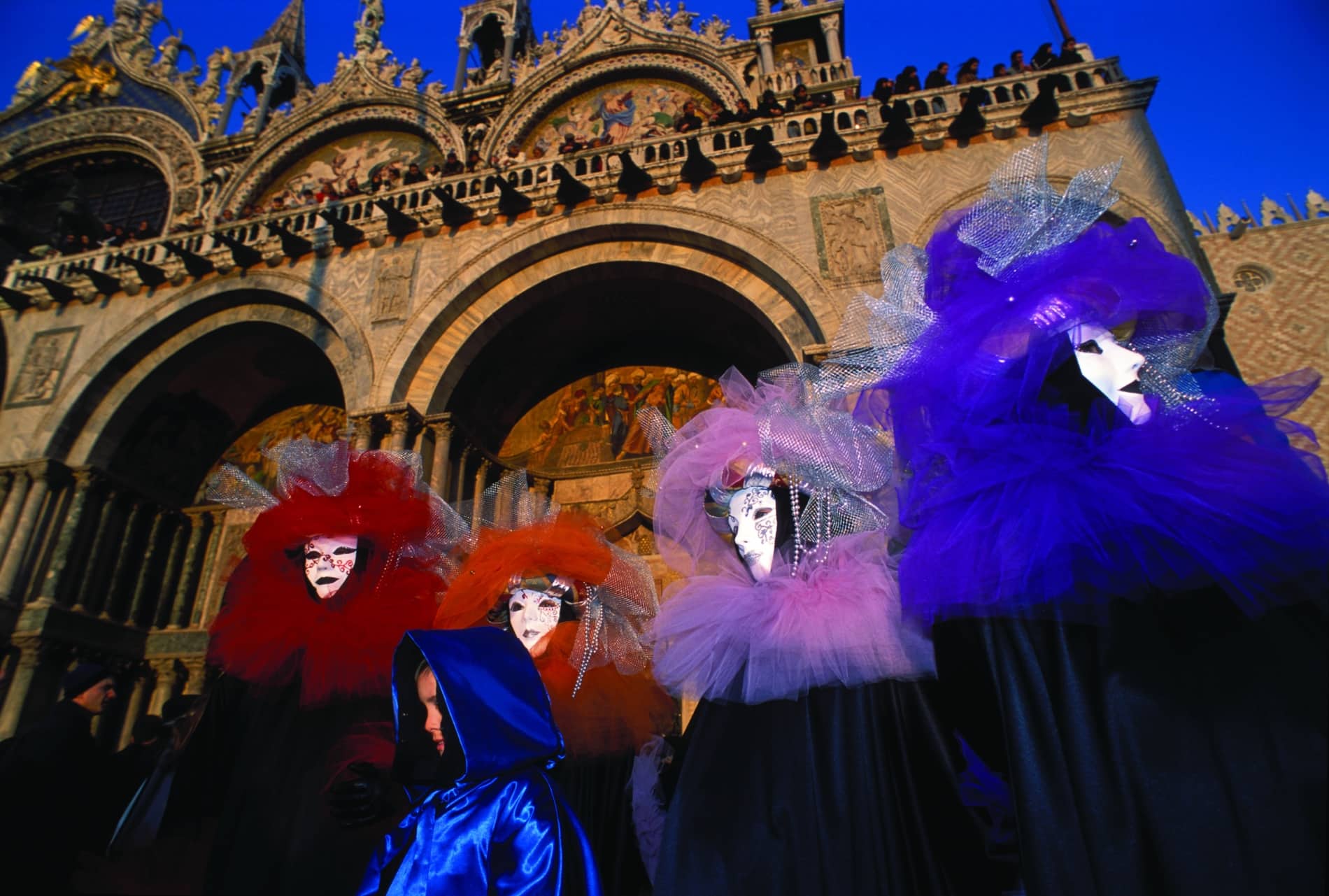 They were worldly types who had enjoyed summers of debauchery in more permissive European playgrounds and were keen to keep the party going while concealing their identity, she explains. Casanova was the original masked lover, and others followed in his footsteps, adding long black smocks to conceal street clothes which might be recognized and topping it all with big hats. Napoleon put an end to this bad behavior which was born in the seventeenth century; but in the 1970s, a group of students revived the old traditions, and the city has never looked back.
While contemporary rakes still sport designs which merely conceal their noses and eyes, things have thankfully come a long way for women, once restricted to masks covering their whole faces, which they had to keep in place by biting on a notch in their mouths. "It excused them from having to respond to unwelcome propositions," adds Mirta, explaining that if the advances were welcome, the recipient could coyly remove her mask, allowing her to flirt back unimpeded.
Mask-making, as opposed to merely mask-purchasing, is a pursuit to which the Splendid Venice, a fabulous five-star canal-side hotel, can introduce creative guests at any time of year. Splendid Venice runs its own Carnevale celebration for those without the connections to bag an invite to the exclusive Doge's Ball, and it's well worth a trip.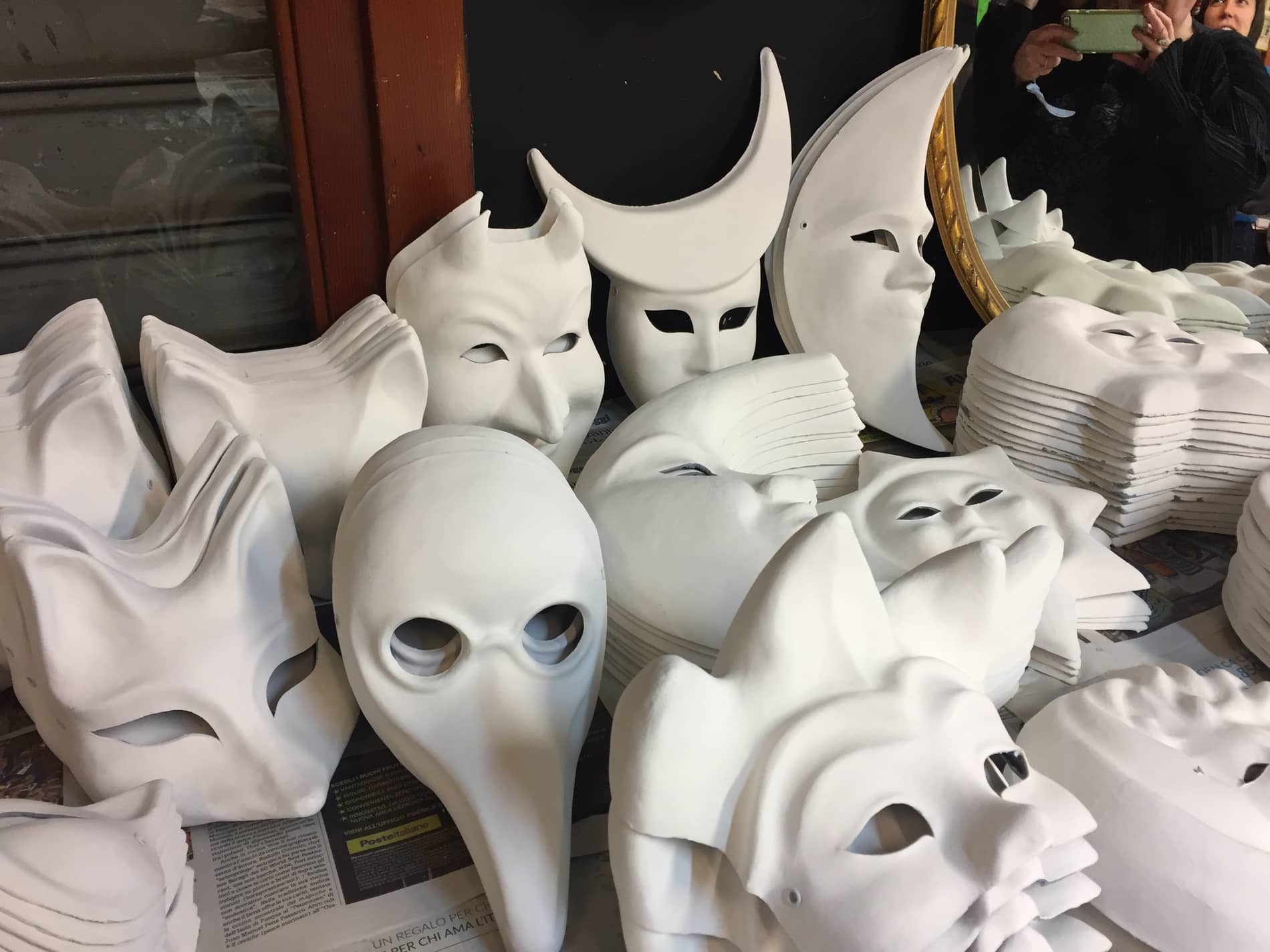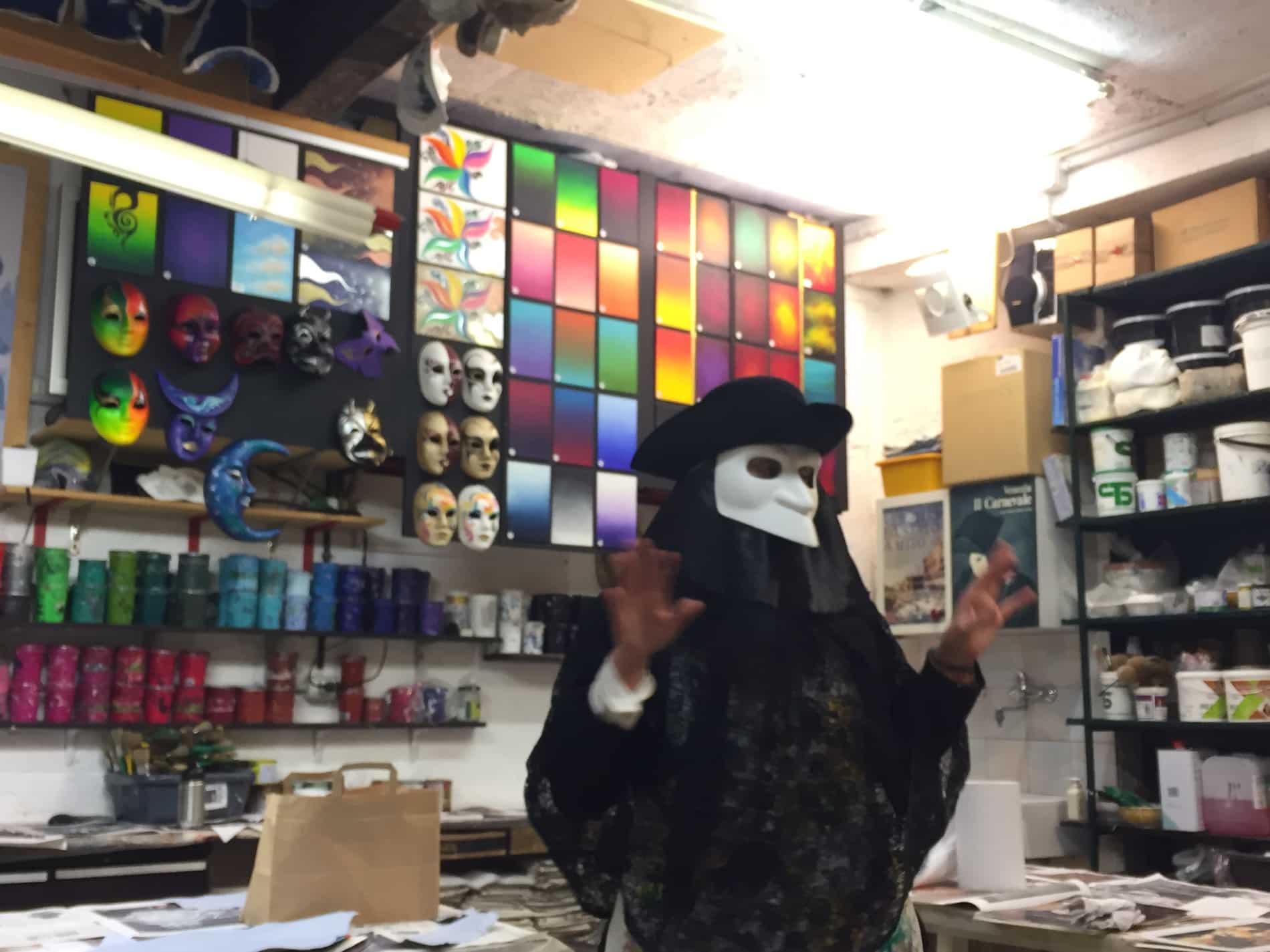 Mask-making classes are the best fun and start with picking out your papier-mâché shape. It was tempting to choose the Plague Doctor design which has been popular for two centuries—it was originally worn by doctors attending the afflicted in a beaked mask, which offered them some protection from infected patients. But cat-eye designs are more flattering, and whatever the base, the real art is learning how to blend, stipple, and shade the acrylic paint to color it, applying varnish, and adding a layer of sparkle for a final flourish.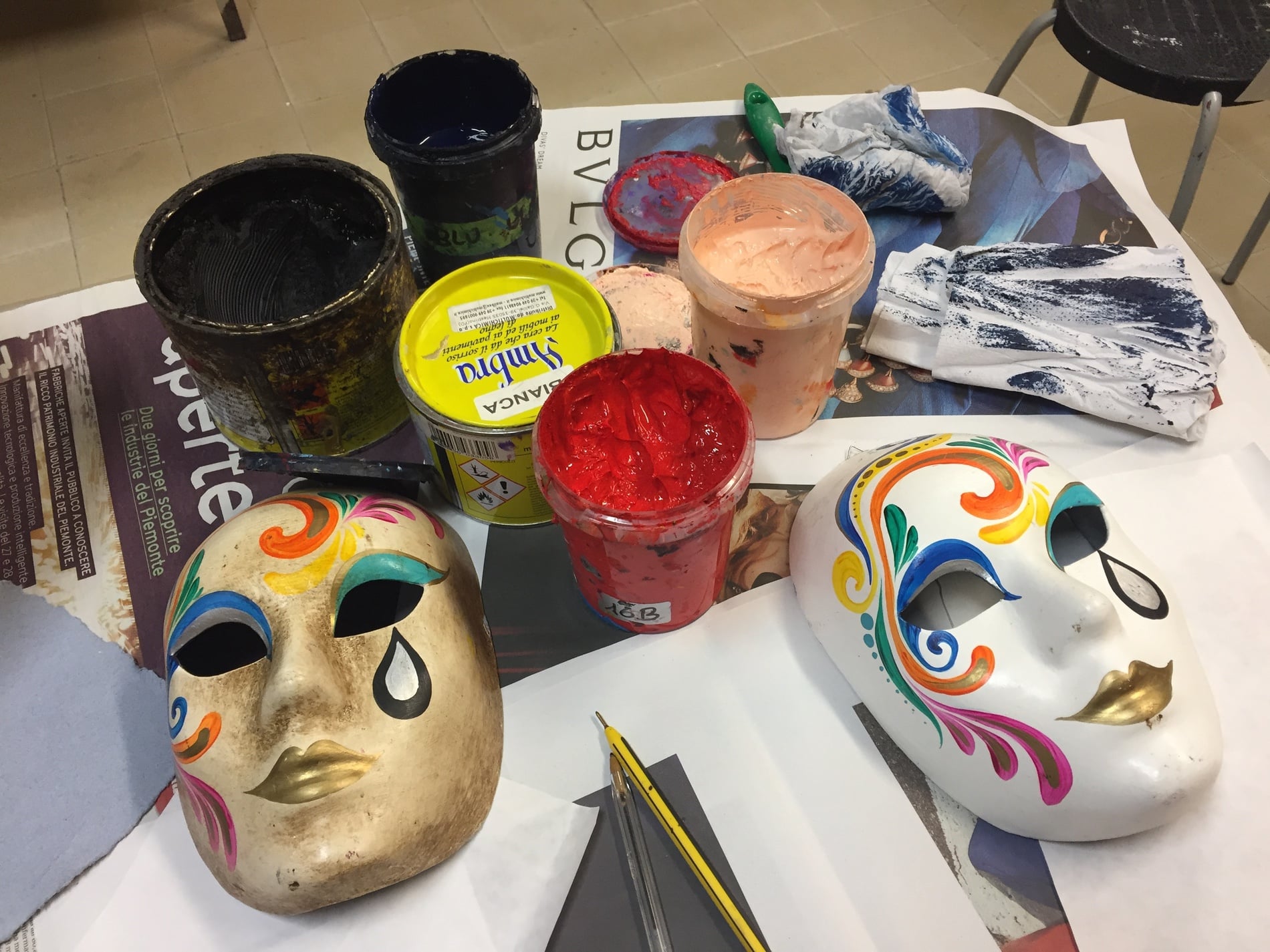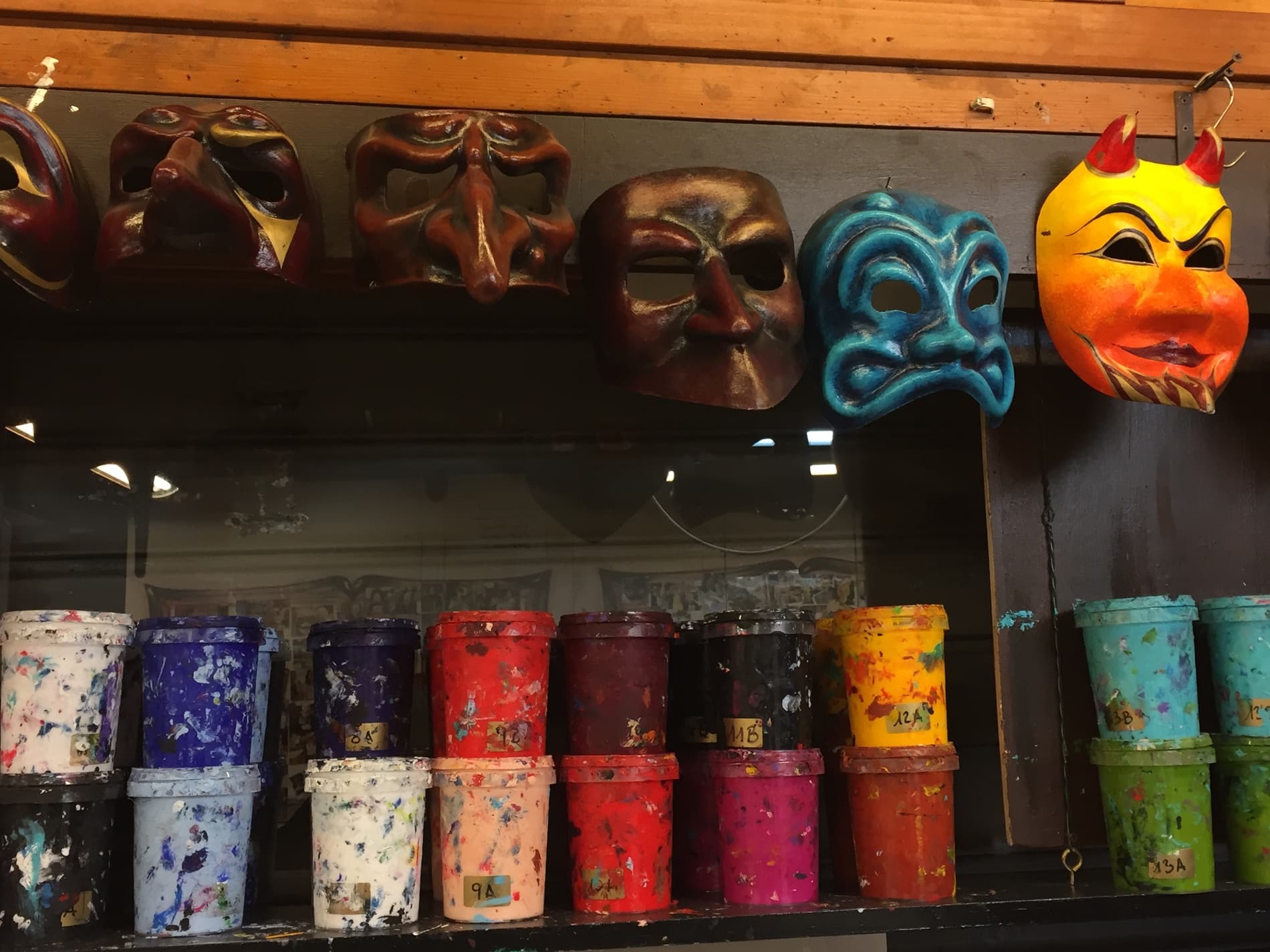 Too busy with a Mardi Gras gig at home to get to Venice for Carnevale? Don't despair—the revelry lingers on. My most memorable moment was a foggy morning in the week when winter turned to spring one year when I encountered a masked figure on the timeless Rialto Bridge still celebrating the irrepressible spirit of the world's most exotic Eyes Wide Shut-style celebration.
Rooms at the Starhotels Collezione Splendid Venice start around $220 at StarHotelsCollezione.com.
Mask workshops cost around $86 for a one-hour class at CaMacana.com.
---